Offered by the Vault Classic Cars Dealership in Fullerton, California.
.
This 1928 Lincoln Sport Touring  by Locke is a great car, in very authentic colors and in excellent operating condition! Equipped with high speed gears, it's ready to enjoy!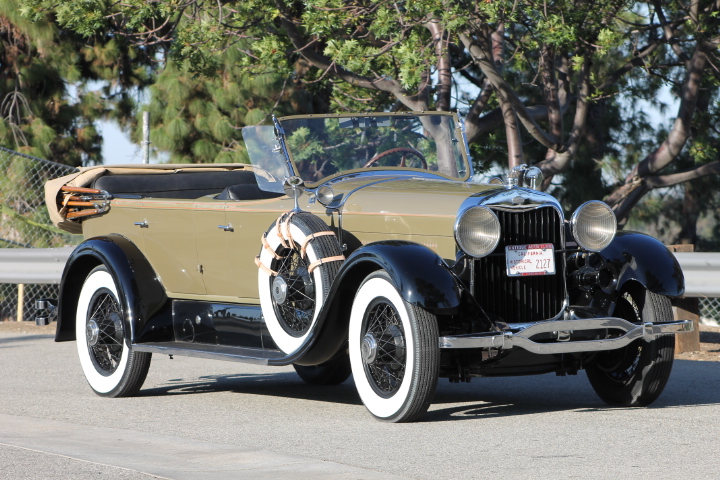 .
The 1928 Lincoln "L" is one of the best – it benefitted from 6 years of continuous development, with a number of modern features including 4 wheel brakes!  Its powerful 384 cubic inch V-8 has plenty of torque,  the 3 speed transmission is nice to shift, and it's a pleasure to drive.  I recently had it tuned up, and drove it on a hot day 35 miles home. It was a great drive, with no problems at all!
Let's take a drive in the Lincoln!

.
Note the thermostatic shutters are working properly.  I let this car idle for over half an hour, testing it with a laser temperature gun – it never got over 175 degrees!

.
The chrome plating is beautiful!  It was restored in the early 1980's, winning AACA first and senior trophies in 1983.  It participated in the Rose Parade in '84 and '85.
.
We put 6 new Firestone whitewalls on the car, with new  tubes and flaps!
.
The Paint was done in lacquer, and we still have cans of both of the shades of green.  The paint is in excellent condition, with only a few age related flaws.
.
Here's a shot of the body molding where the 2 different shades of green are evident.  And the pinstriping too!
.
Here's the driver's view – a big wood rimmed steering wheel, shifter, and the correct grey linoleum flooring in front.
.
The leather is excellent, still soft and smooth and comfortable.
.
The Locke jumpseat header is artistry in wood and chrome, with the grab rail, lamp and dual rear gloveboxes.
.
Backseat nicely done in leather.
.
Jumpseats in case YOU are invited to drive in the Rose Parade!
.
Excellent top bows. The top fabric shows some age, however.
.
Excellent guages and dash face. gas gauge and clock aren't working.  All other instruments not only work but indicate excellent operating qualities – the generator charges, the oil pressure is right where it's supposed to be, and the speedometer and odometer work fine.  Note a couple of small dings in the engine turned panel. This car is equipped with high speed gears, so when the speedometer shows 27 MPH the car is actually travelling 35 mph.
.
Engine bay is reasonably clean, and done in the proper grey color.  All looks authentic and correct.
.
There's the starter/generator, and the water pump side of the engine.
.
Body type 164 is the Locke  Sport Touring 7 passenger.

.
Delightful, authentic, and sporty!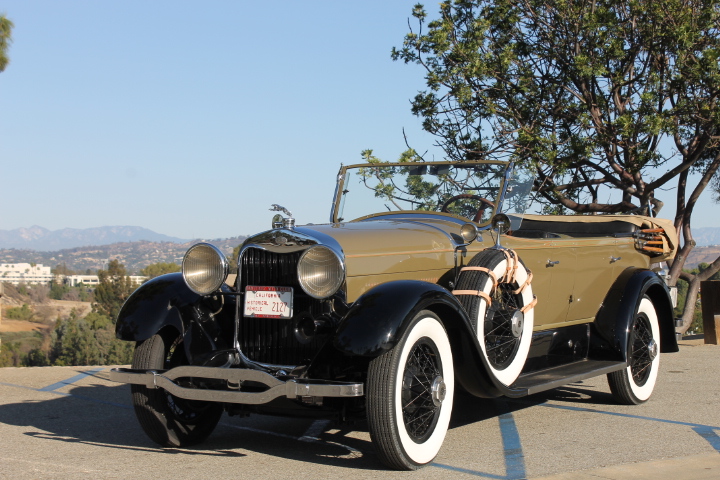 .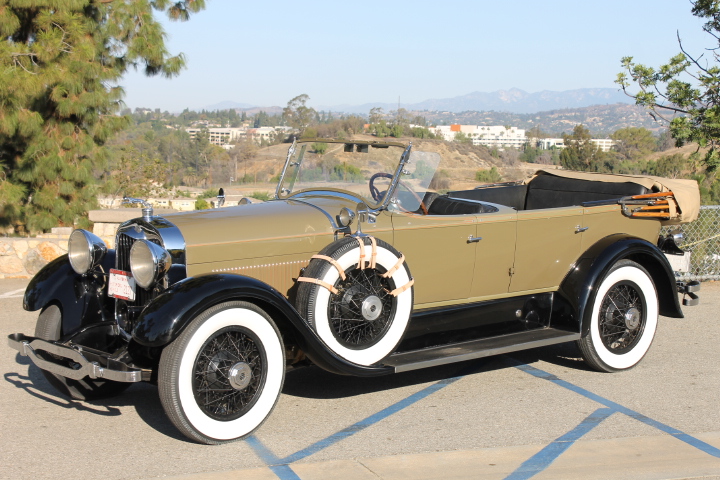 .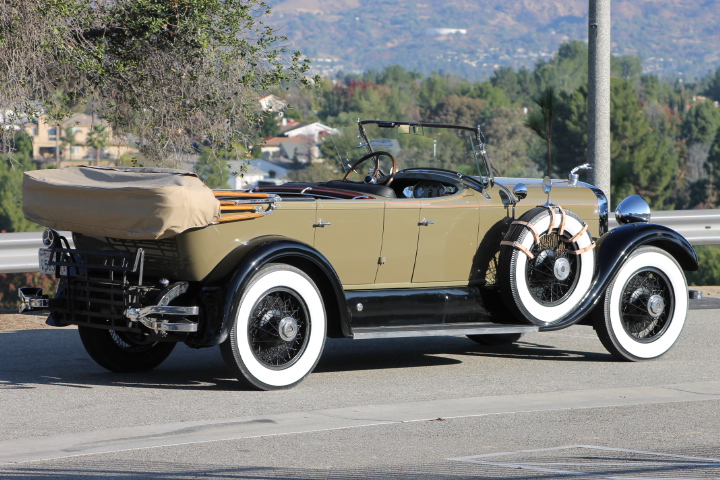 .
The epitome of tasteful Classic Motoring!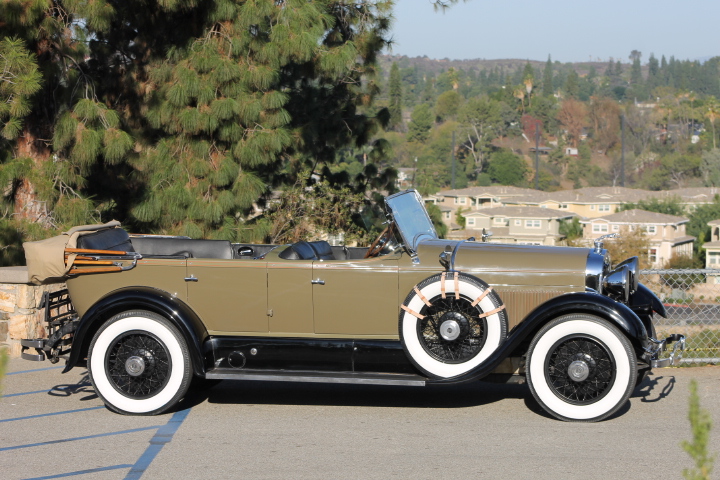 .
Wow!