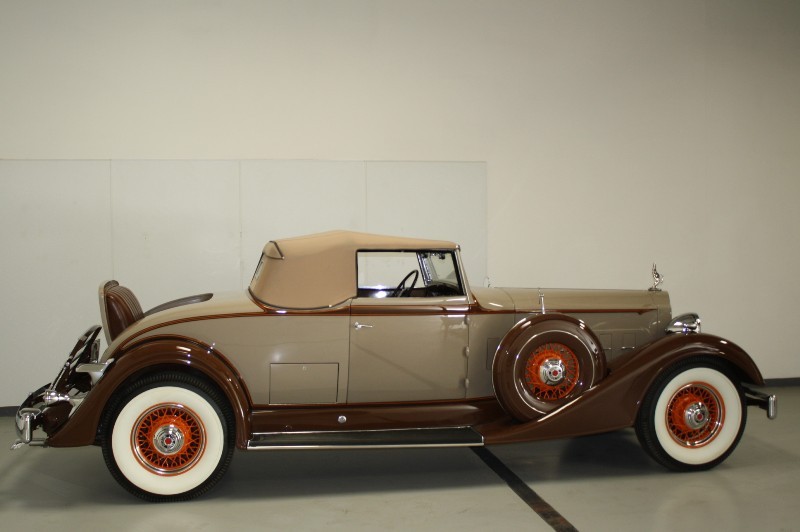 Here is the beautiful 1934 Packard 1104 Roadster, with a freshly professionally  rebuilt engine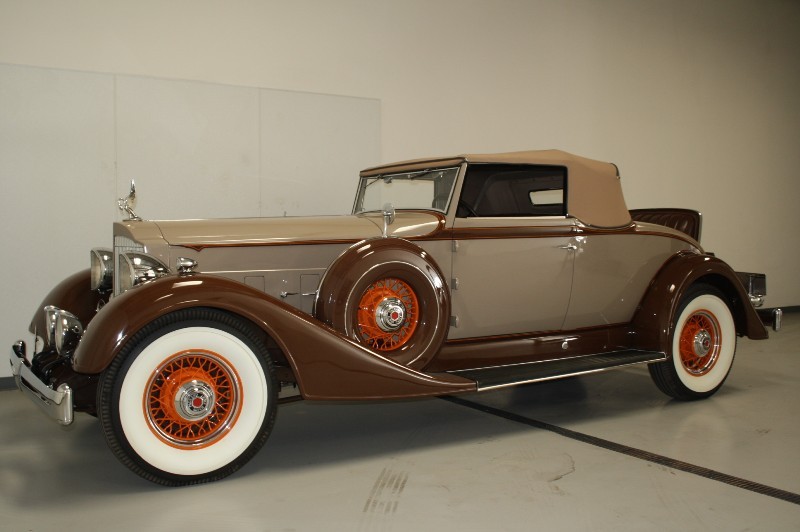 This car has been known in the hobby since the 1960's, and has it's original data tag.  It was restored just prior to winning an AACA first in 1979, and it has just had a tremendous amount of refreshing within the last 3 years, including rebuilt engine, recored radiator, new suspension, new brakes, and more, all done by well known professional restoration shops.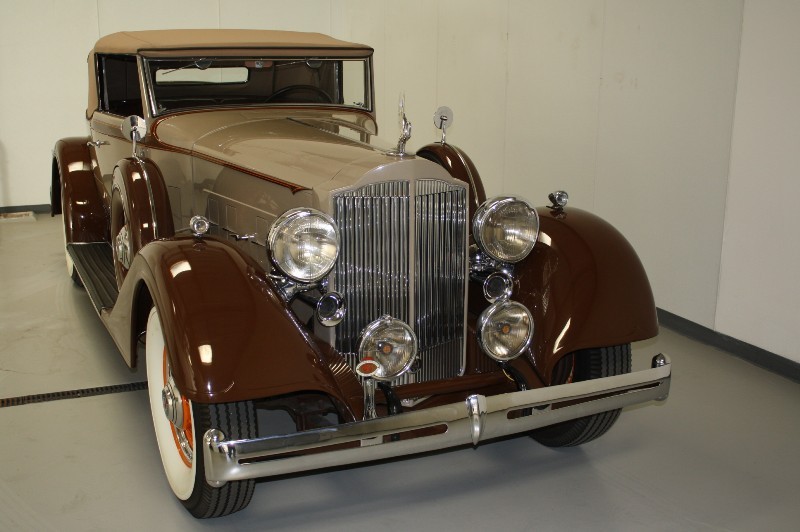 The front of the '34 Packard Super 8 is a marvel of styling – the headlamp lenses are V'd at the same angle as the radiator shell. In the Packard world, the '34 is considered the best year for styling.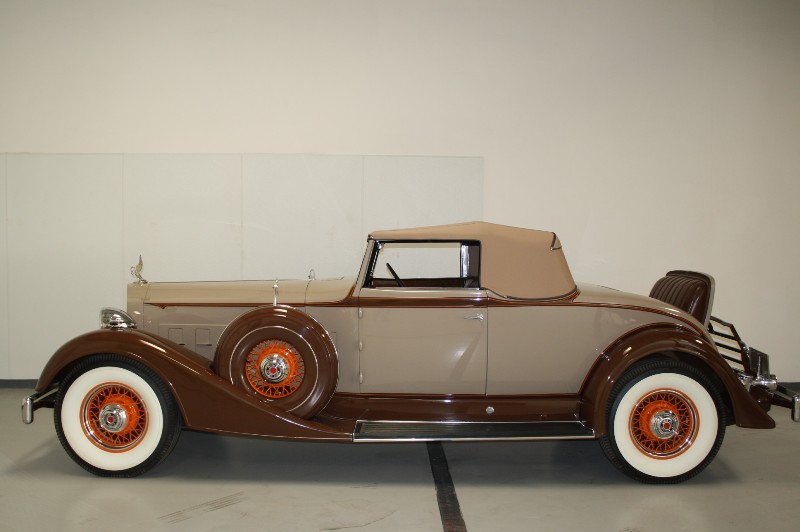 Note the rumbleseat. Packard called this a 2/4 passenger car.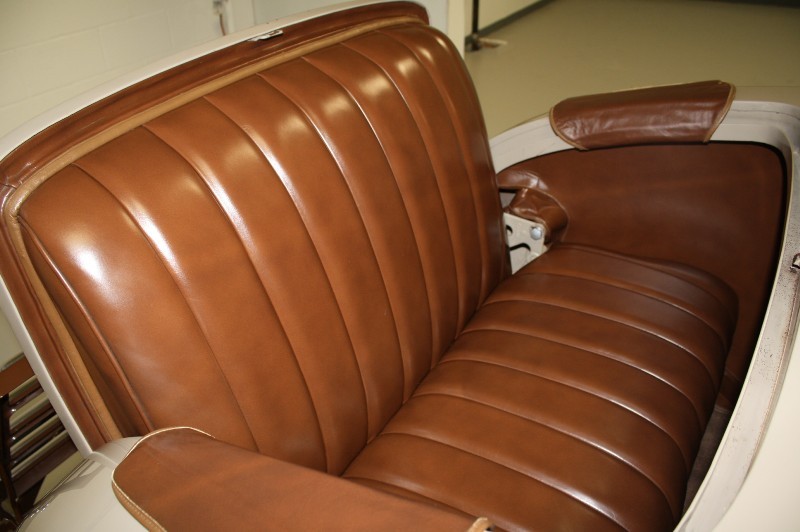 Speaking of the rumbleseat, here it is , beautifully trimmed in leather!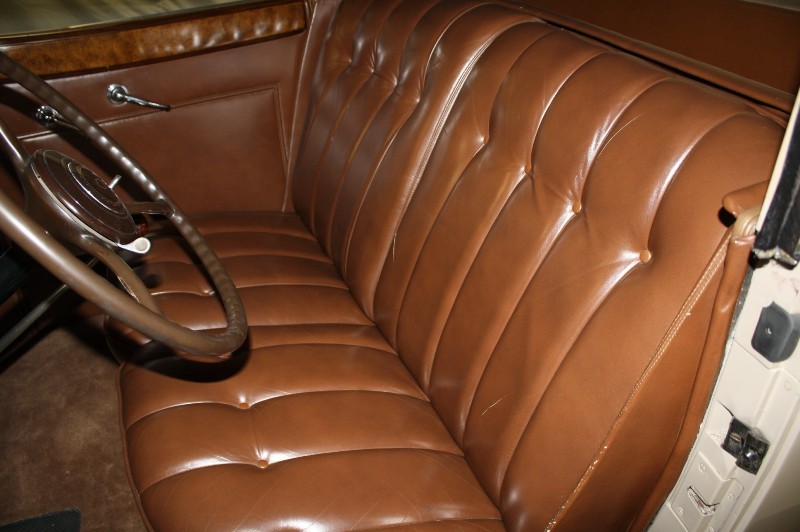 And here's the driver's compartment, again, beautifully trimmed in leather. The leather is of extremely high quality, and even though it's been installed when the car was restored, it's still very nice and soft, with only a couple of small age lines, visible in this photo.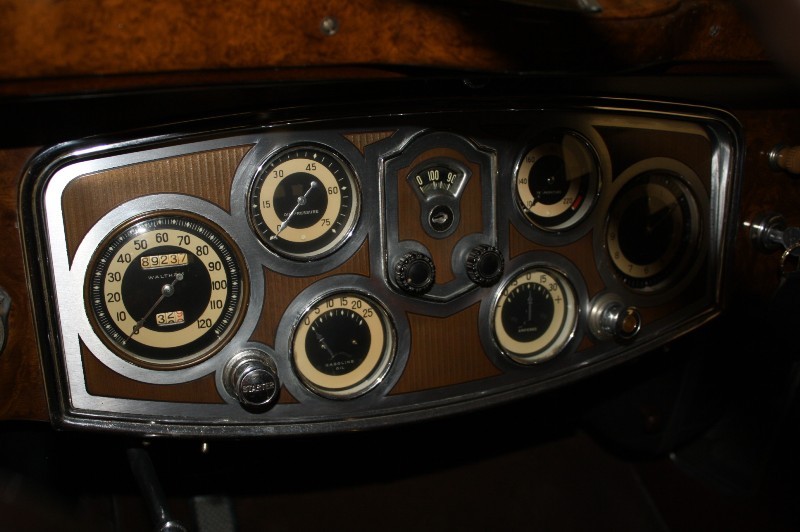 Original dash and gauges in beautiful condition. Also note the Radio.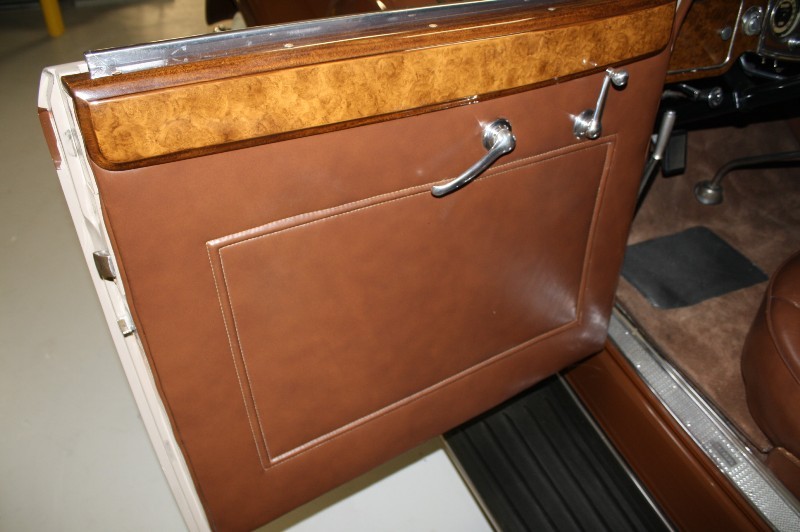 Look how nice the doorpanel and door sill wood are!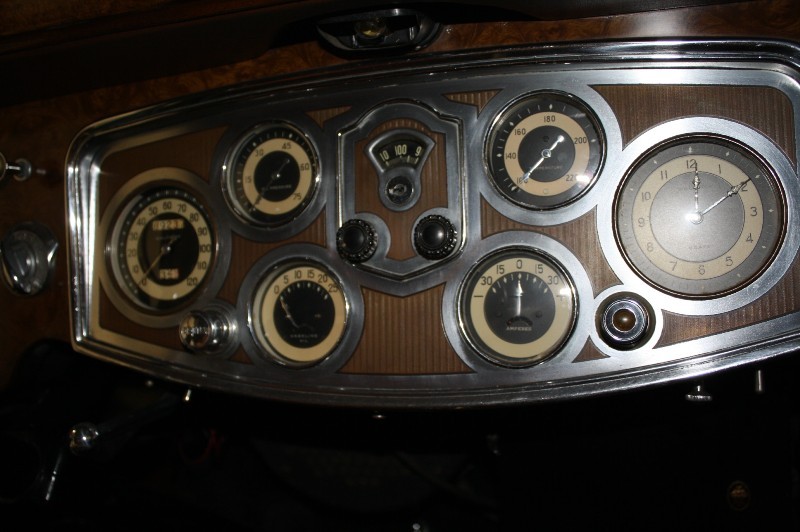 Another view of the dash.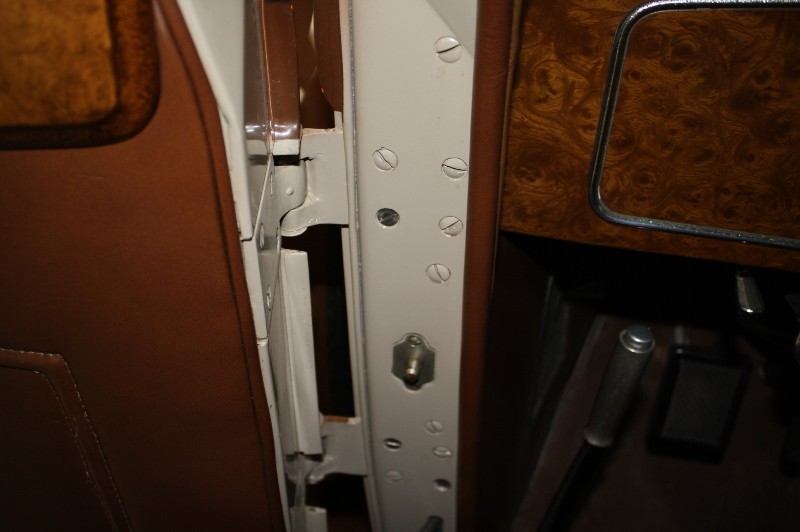 Lovely doorjambs give an insight into the quality of the original restoration.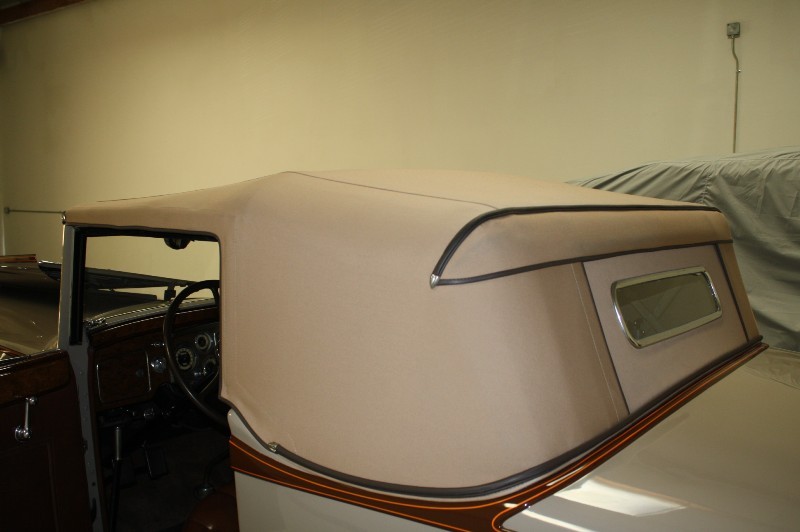 Here's a close-up of the top, in very nice condition, done within the last 3 years. Also note the nice chrome rimmed rear window.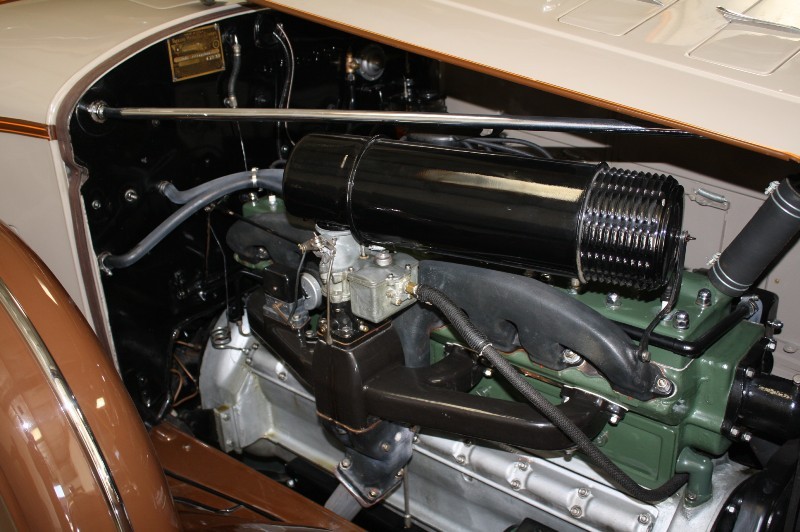 The mighty 385 cubic inch straight 8 Packard engine! This was just recently completely redone by the well known shop Tired Ironworks in California.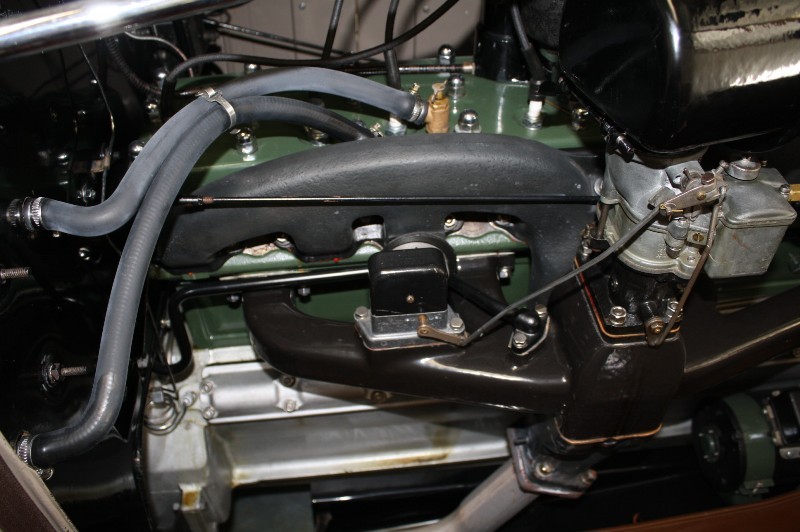 Very pretty indeed.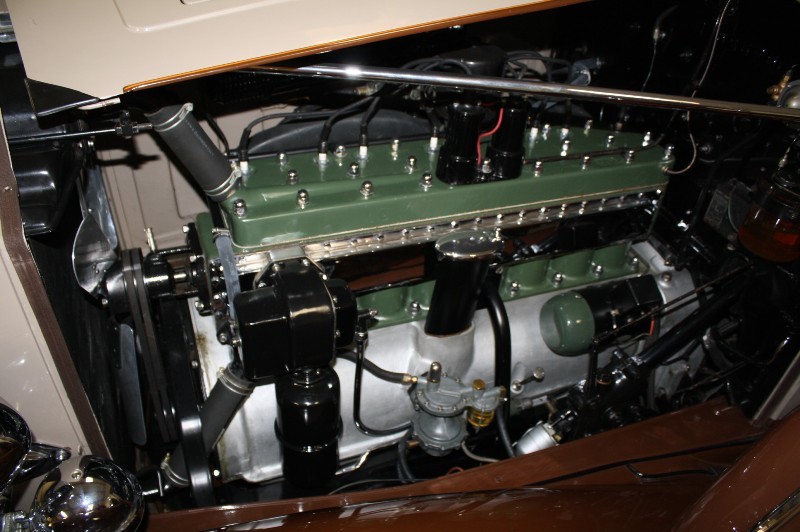 The driver's side.  It has the oil filter converted to use a modern screw-in unit, which is a very nice feature.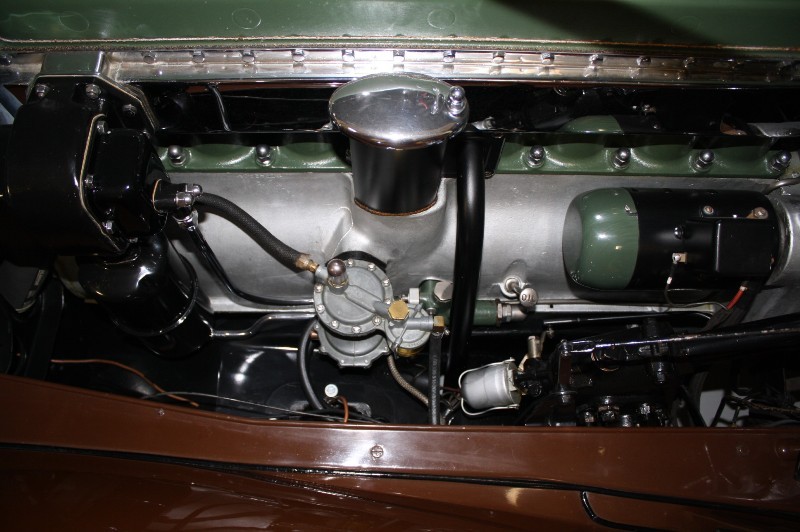 Clean and correct all the way down to the frame!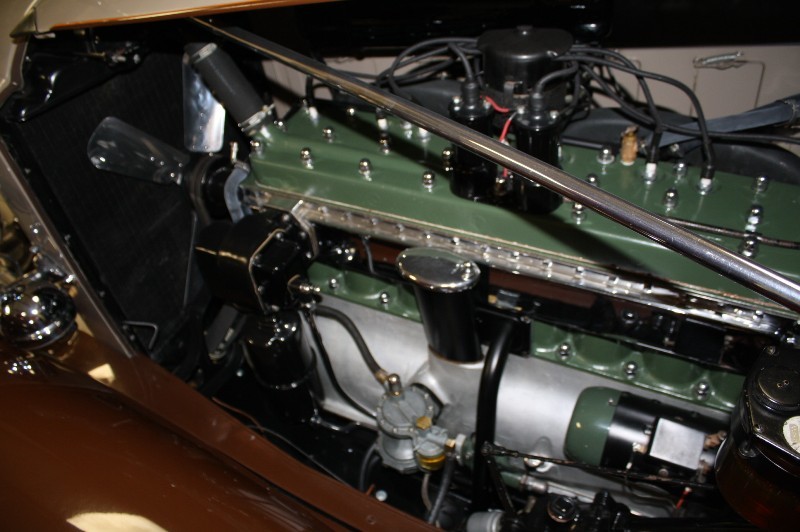 As we look forward, it's important to note that the radiator has been recored.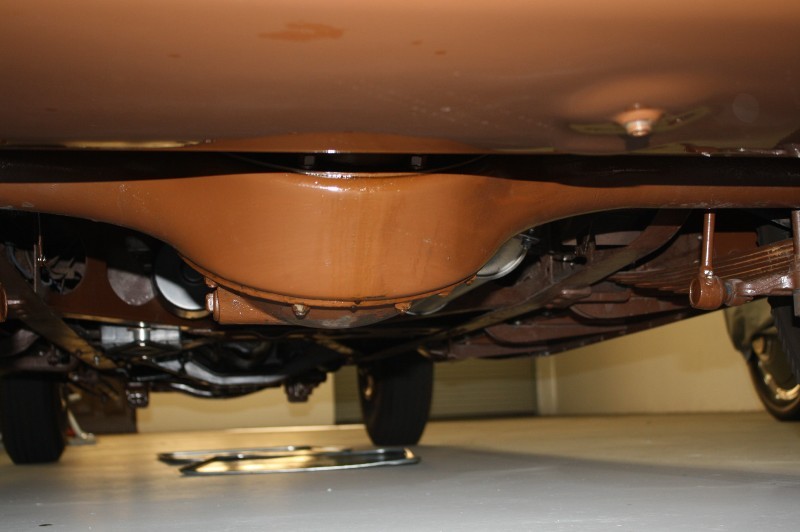 The undercarriage is clean, although not perfectly show detailed.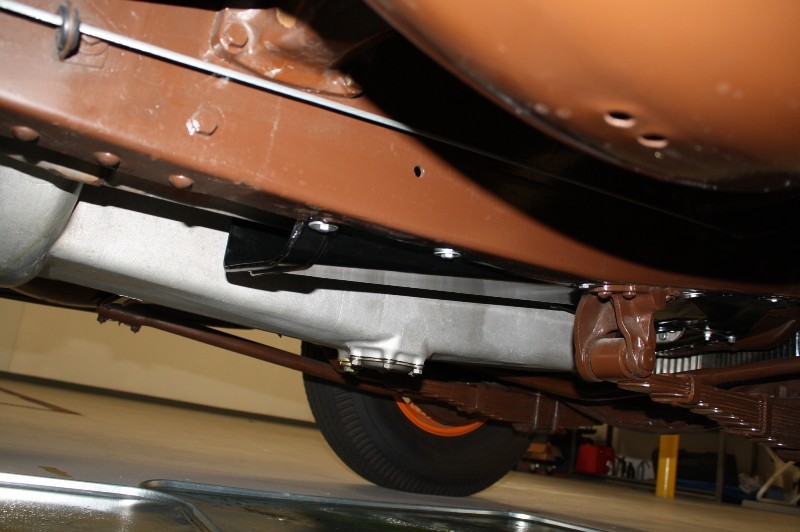 Nice and clean, but not quite to current maximum show standards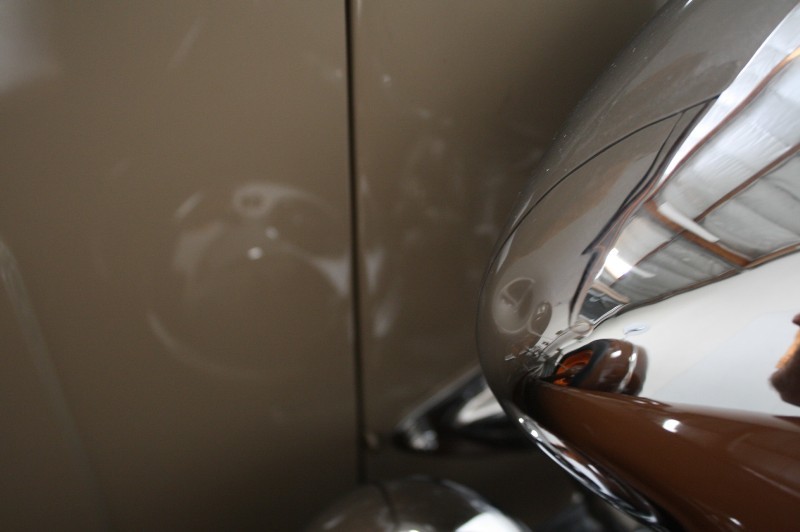 picked up a ding on the right headlamp.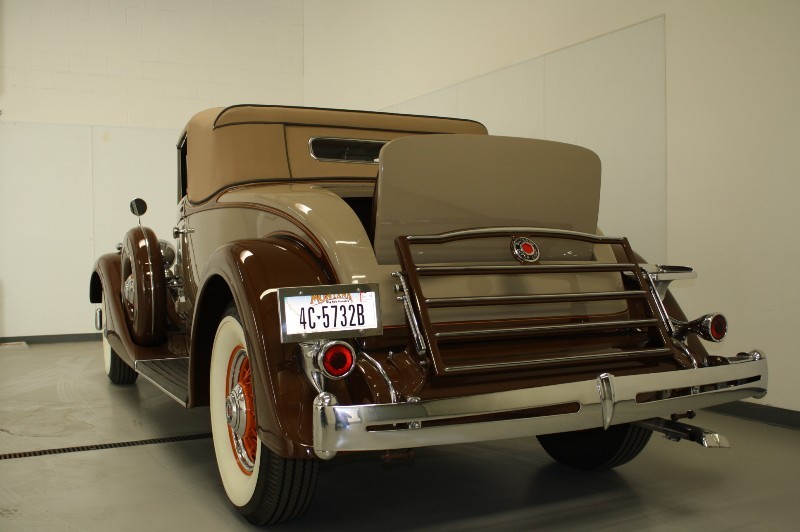 Here's a nice view of the trunk rack and the bumper.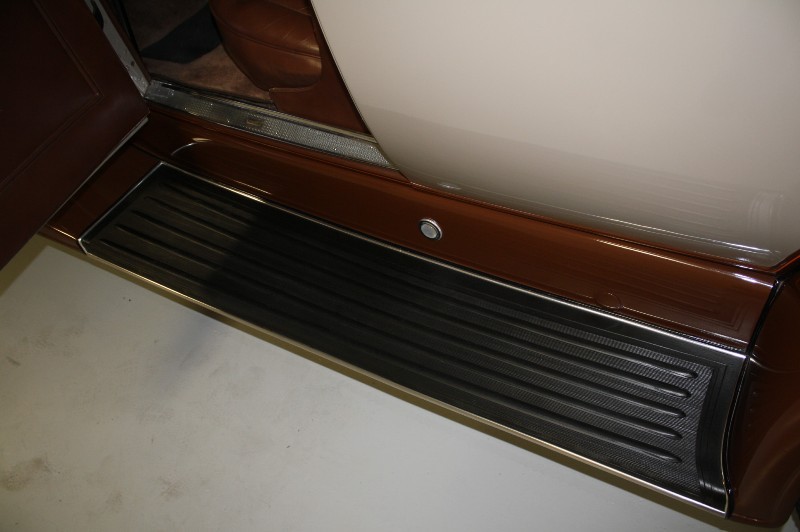 Excellent runningboards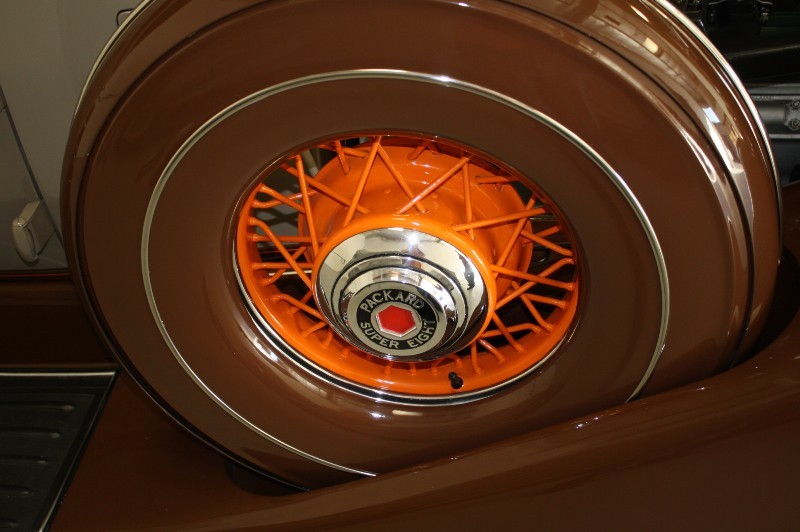 Lovely sidemounted wire wheels with proper covers and trim.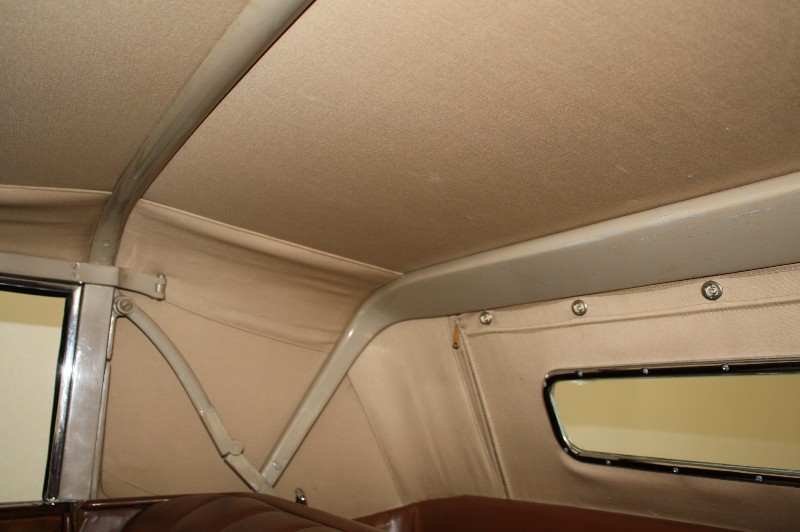 Excellent top bows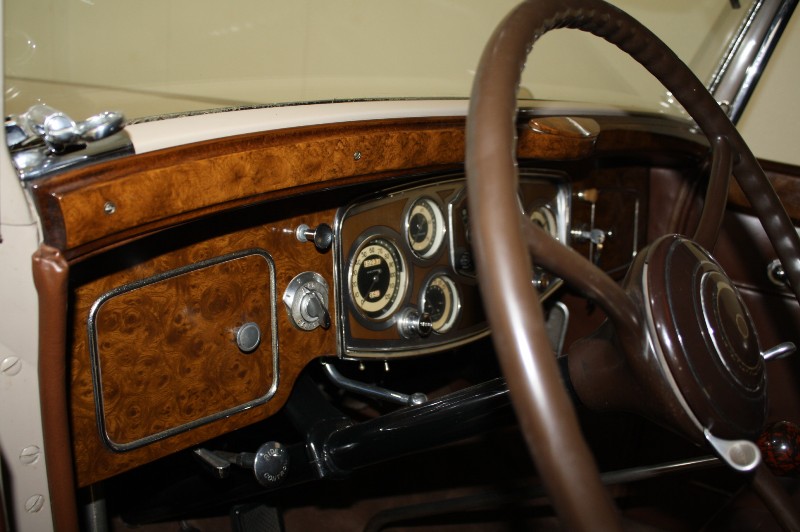 Another view of the beautiful dashboard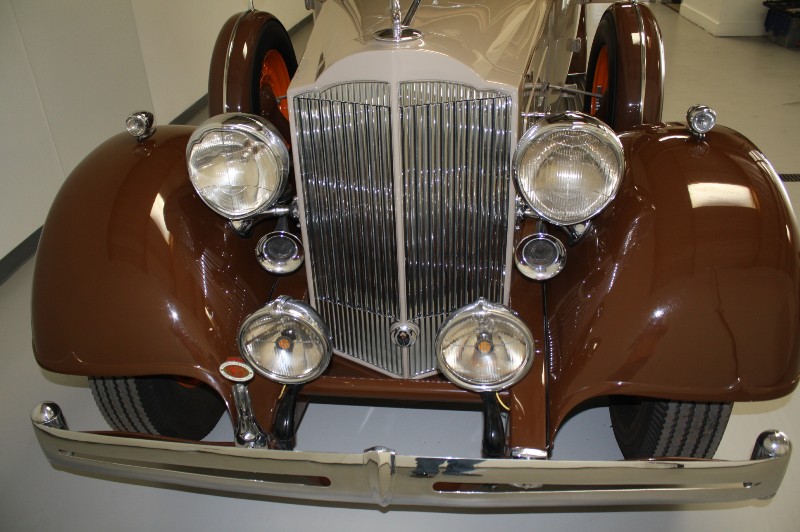 Note the senior Trippe lights, a nice feature. ( Senior refers to the fact that these are the more expensive lamps, with a bubble level on the crown of the lamp shell)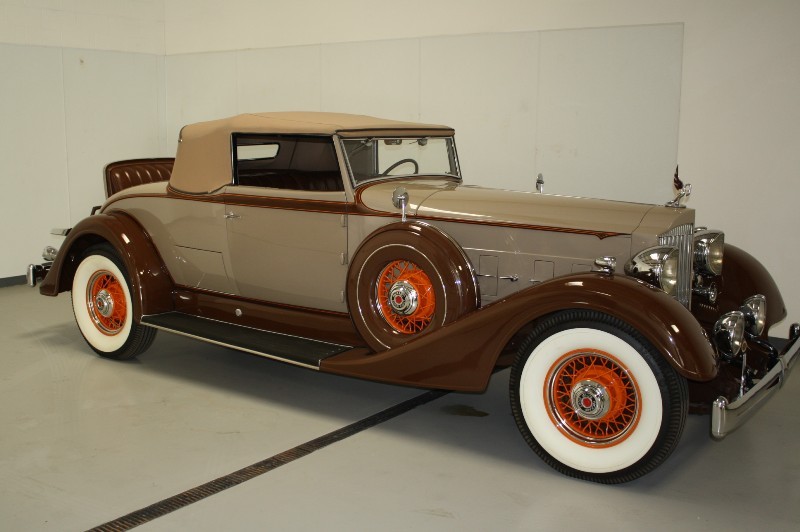 Wow!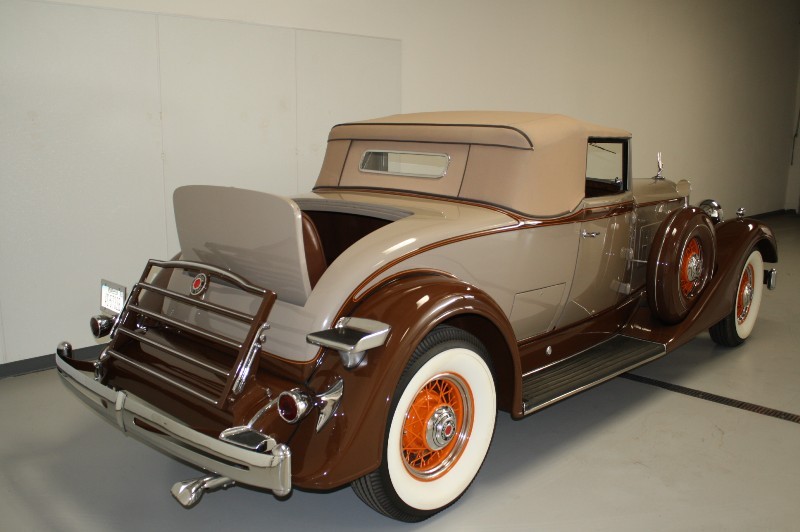 phenomenal!