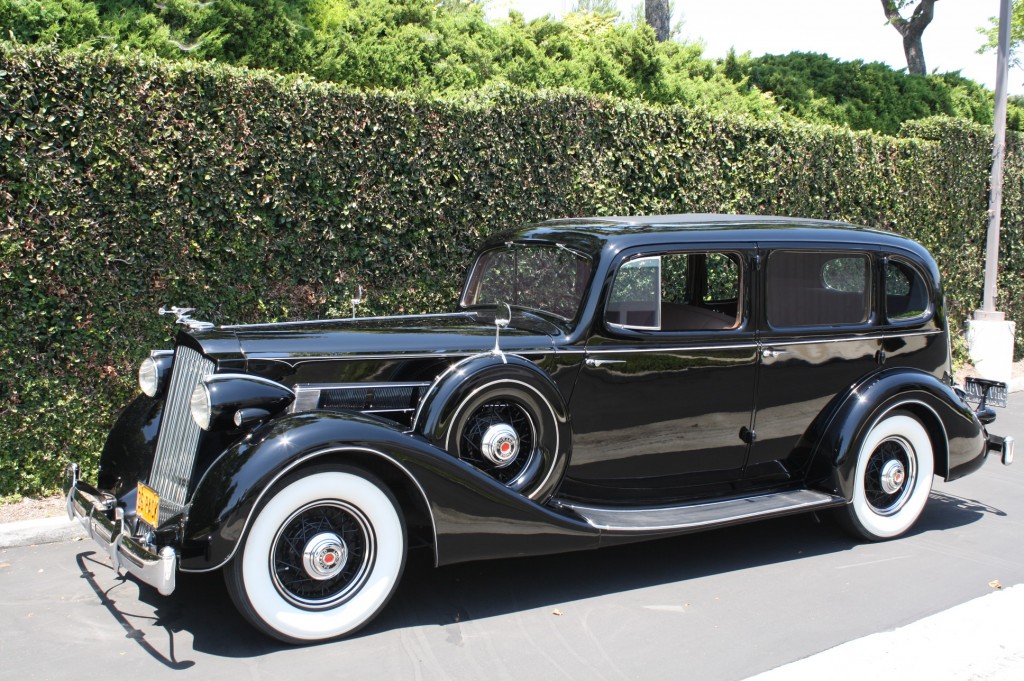 Here is an absolutely beautiful 1936 Packard 1401 Eight Sedan, on the 134 inch wheelbase.  This is one of the nicest sedans I've seen! The deep black paint and bodywork are of the first rank, the interior is done exactly as it should be, and the car runs and drives like a new one.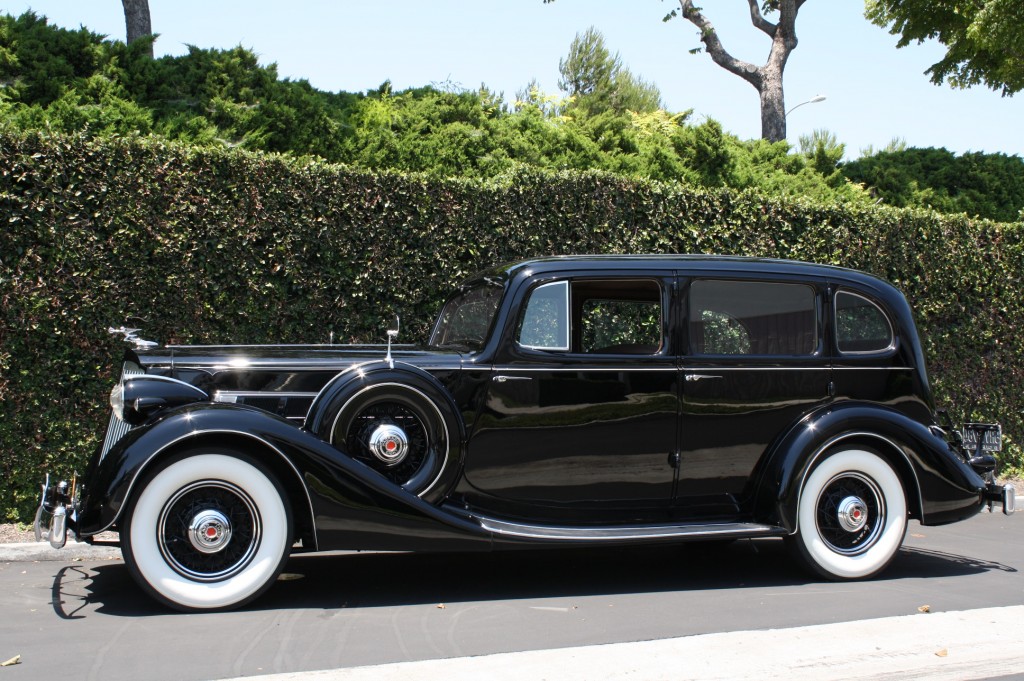 It's nicely equipped, with Goddess of Speed hood ornament, sidemounts with sidemount mirrors,  trunk rack, radio and heater. The radio is a very special piece, it's been reworked to look completely authentic, but it will play both AM and FM !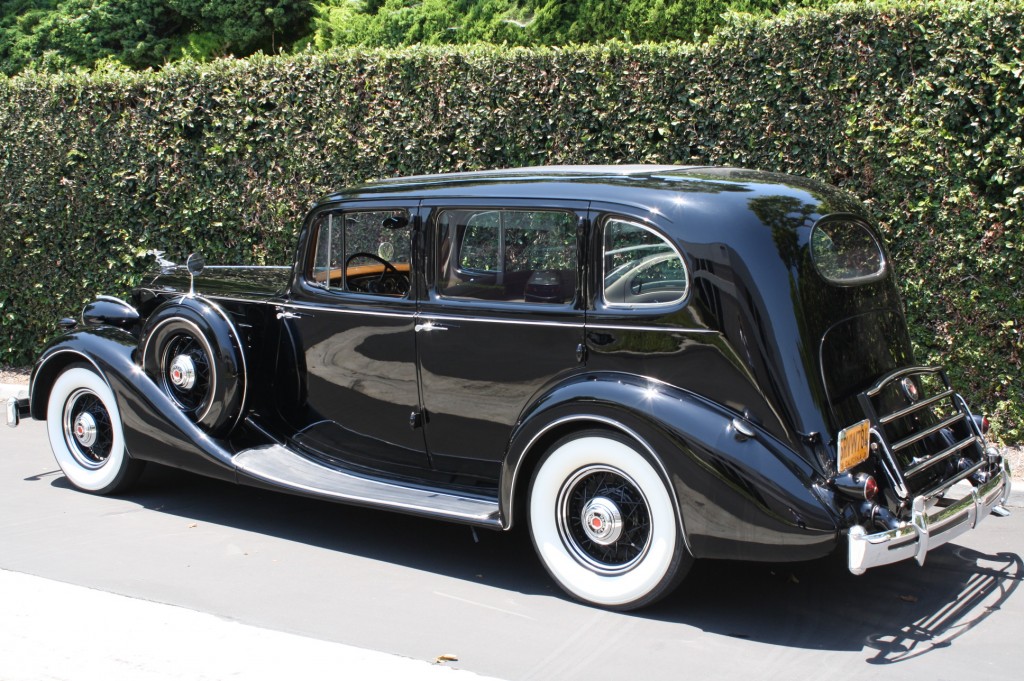 I especially like the "flat" trunk,  the styling is very sleek.  Look at the reflections in the paint, it's spectacular!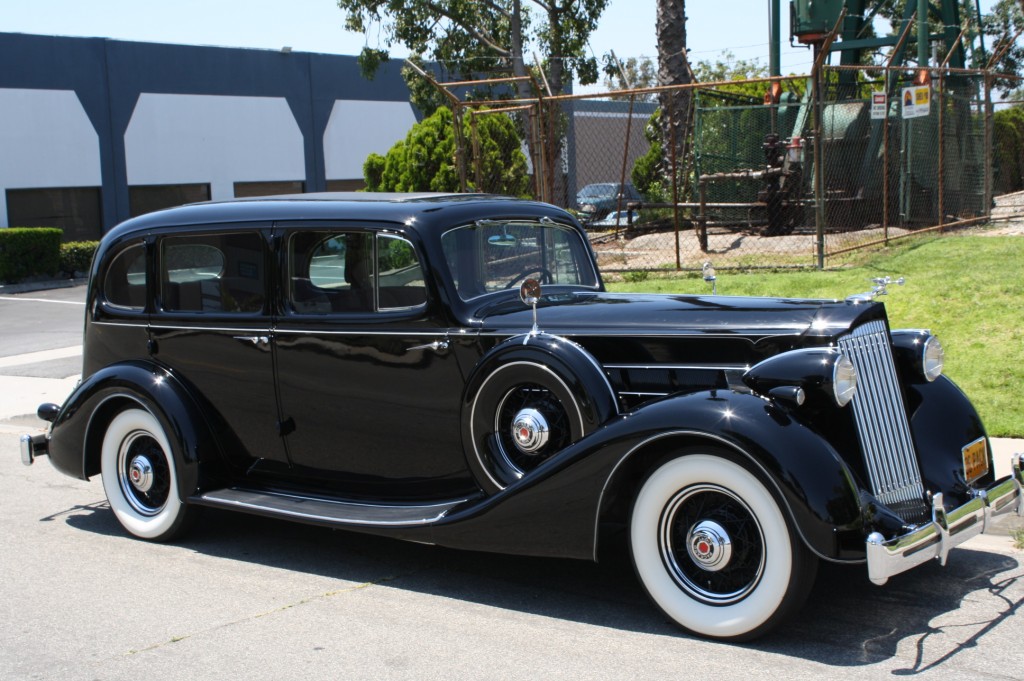 Here's the right side – absolutely stunning!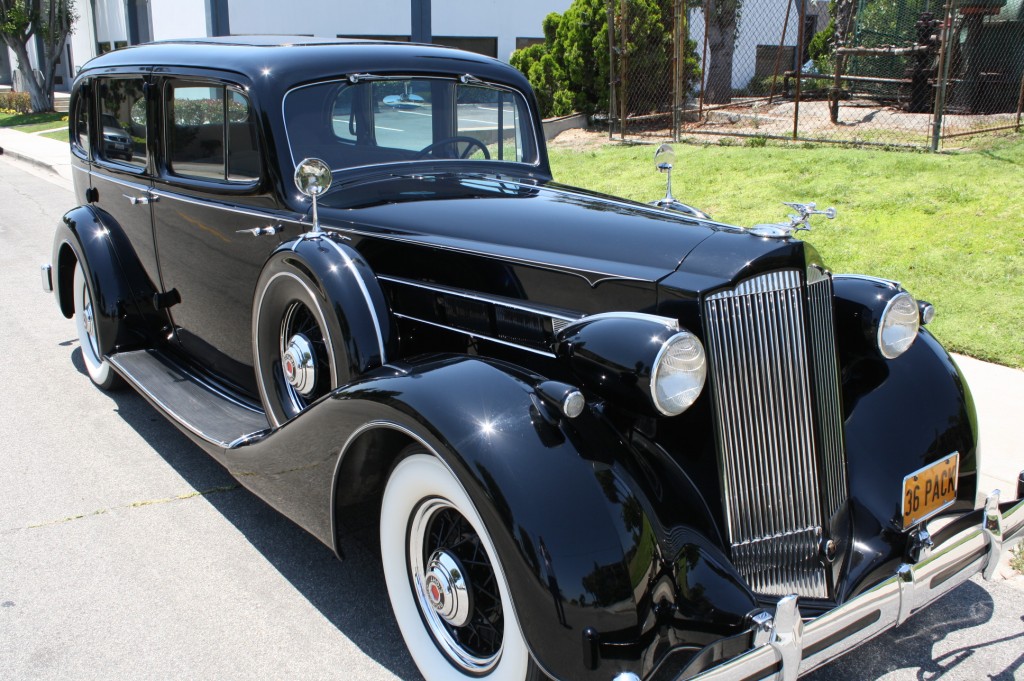 Wow! Look at the chrome plating, it's all in tip top condition.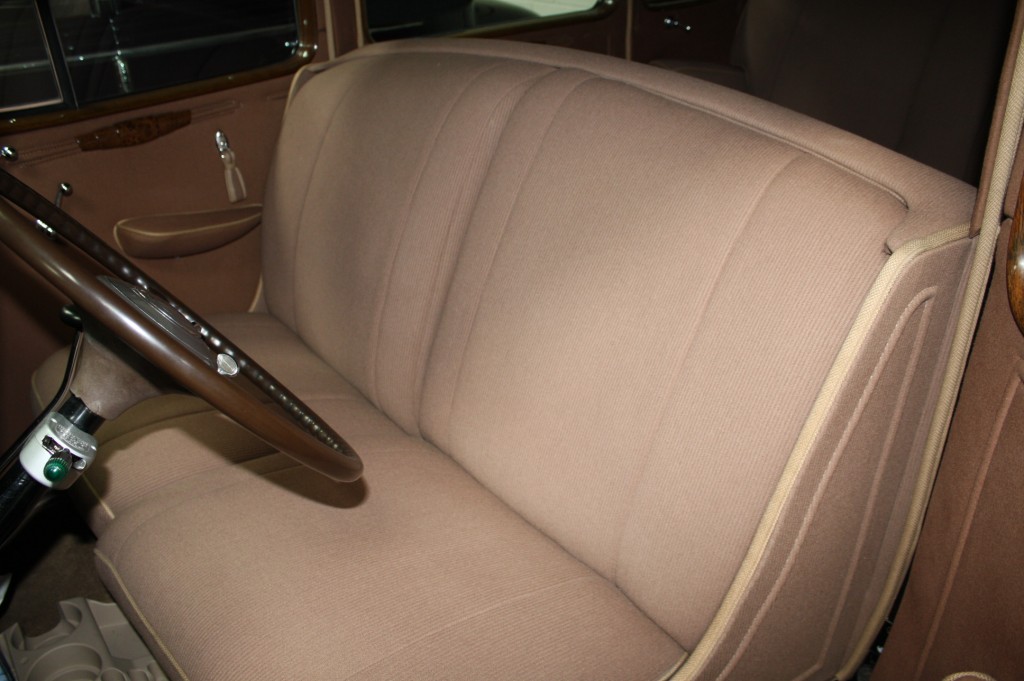 Absolutely beautiful fresh interior, done as it should be in wool broadcloth.  It has a subtle stripe pattern on the seat cushions, and plain material on the doorpanels and seat sides.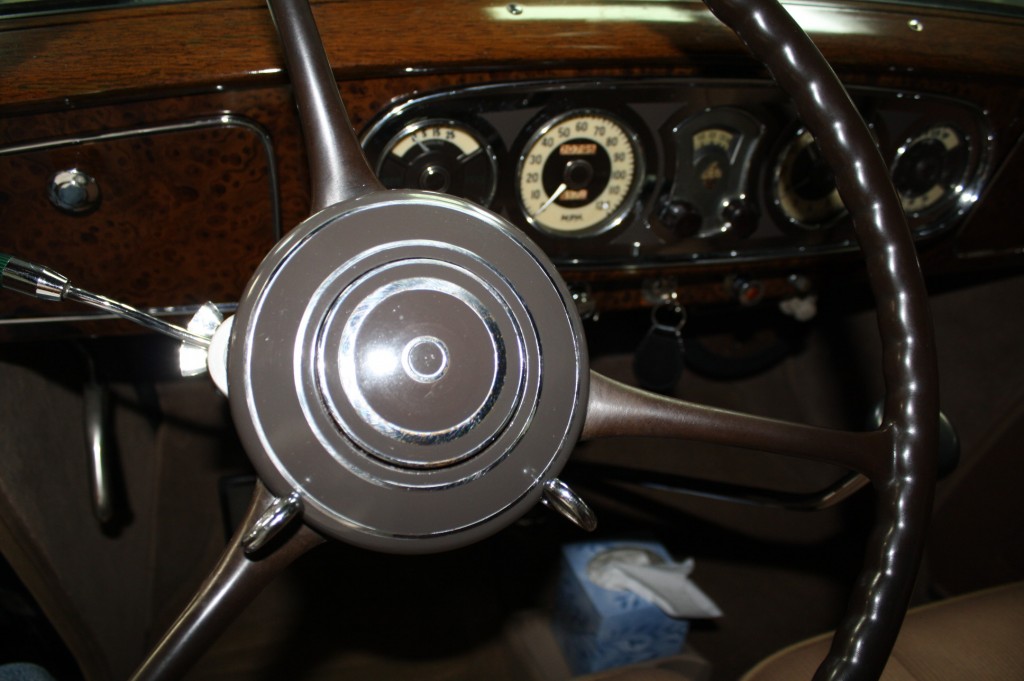 Beautiful steering wheel and excellent dashboard and gauges.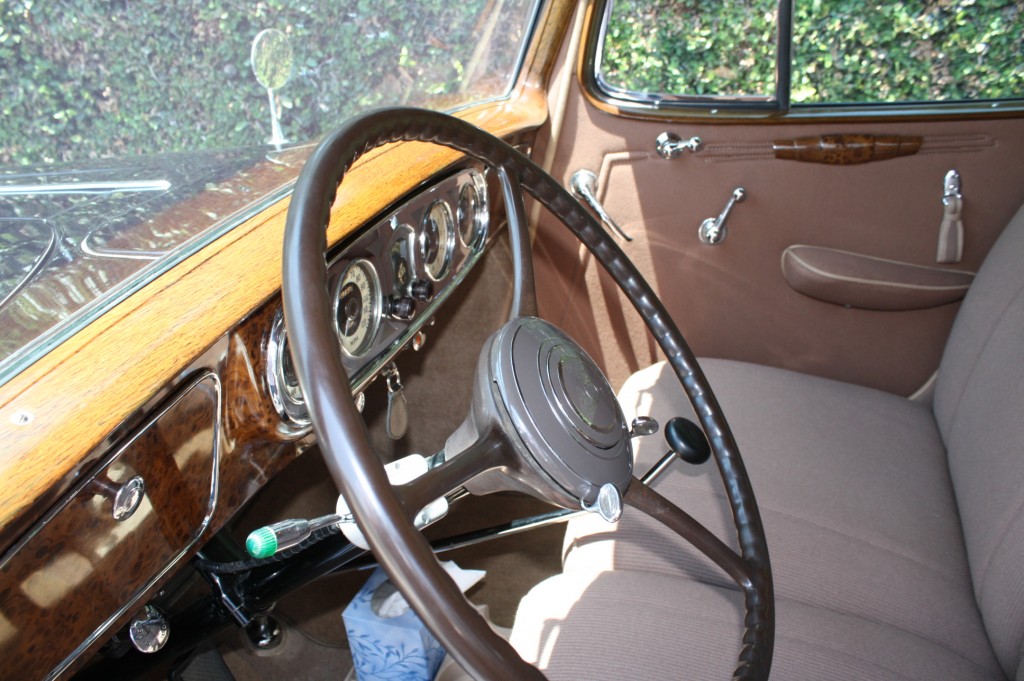 It's like walking into the Packard dealer in 1936!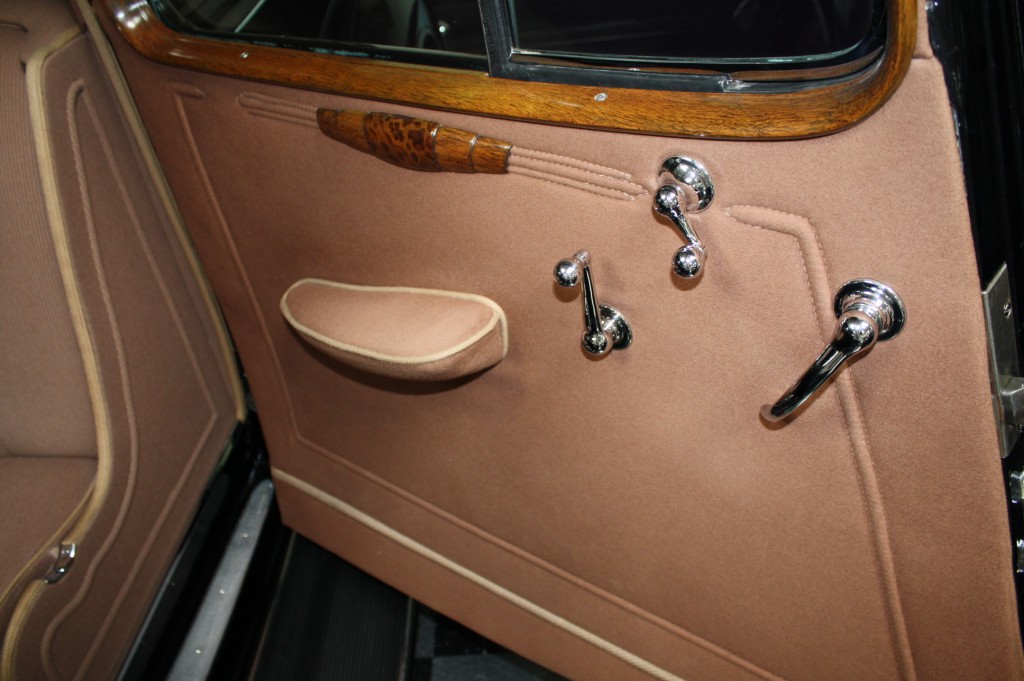 Wow!  Look at the doorpanel, and how nice the woodgrain accents are!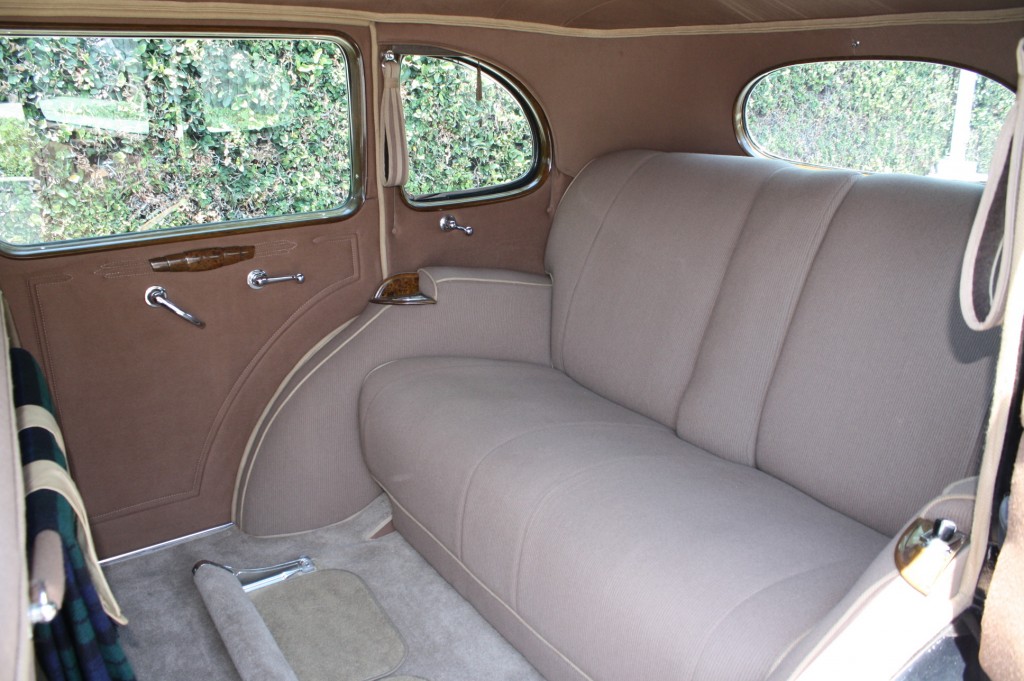 Rear seat is just as perfect as the front!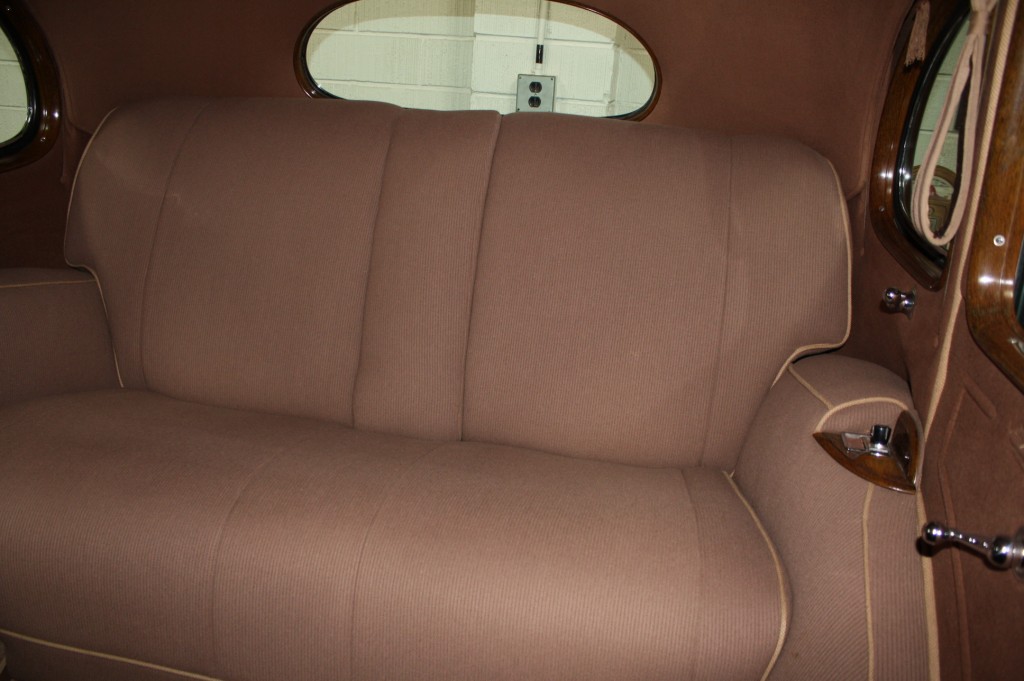 Another view of the rear seat – spectacular!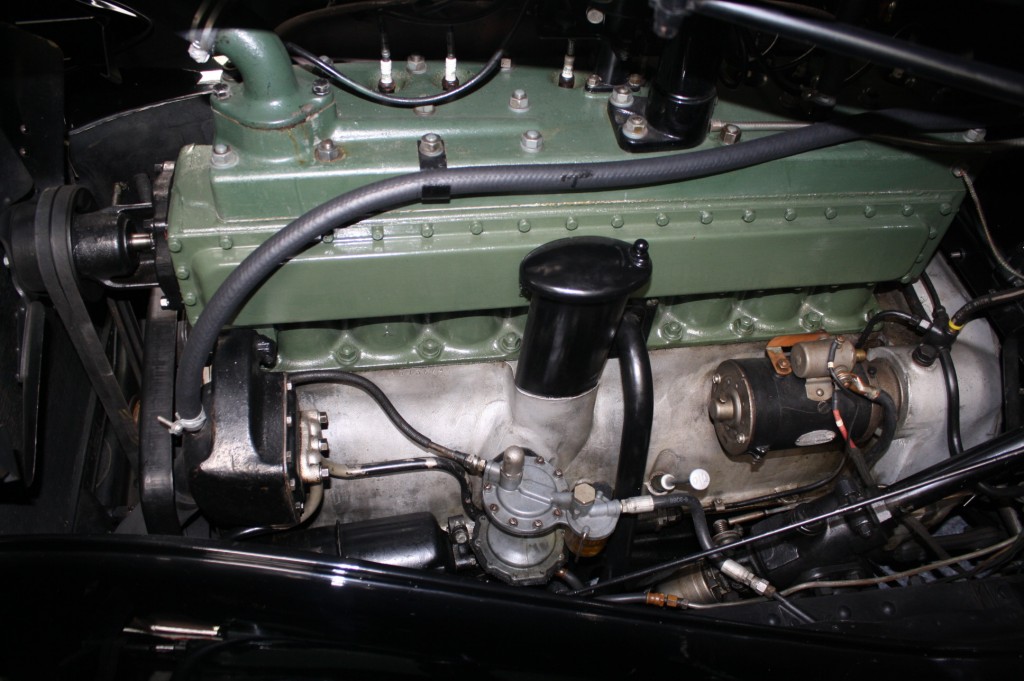 Very clean engine bay. The 320 Cubic Inch Straight 8 Engine runs exactly as it should!  Quiet, smooth, plenty of power, and great oil pressure.  The transmission is nice too, with easy synchromesh operation, and a precise feel when you put it through the gears.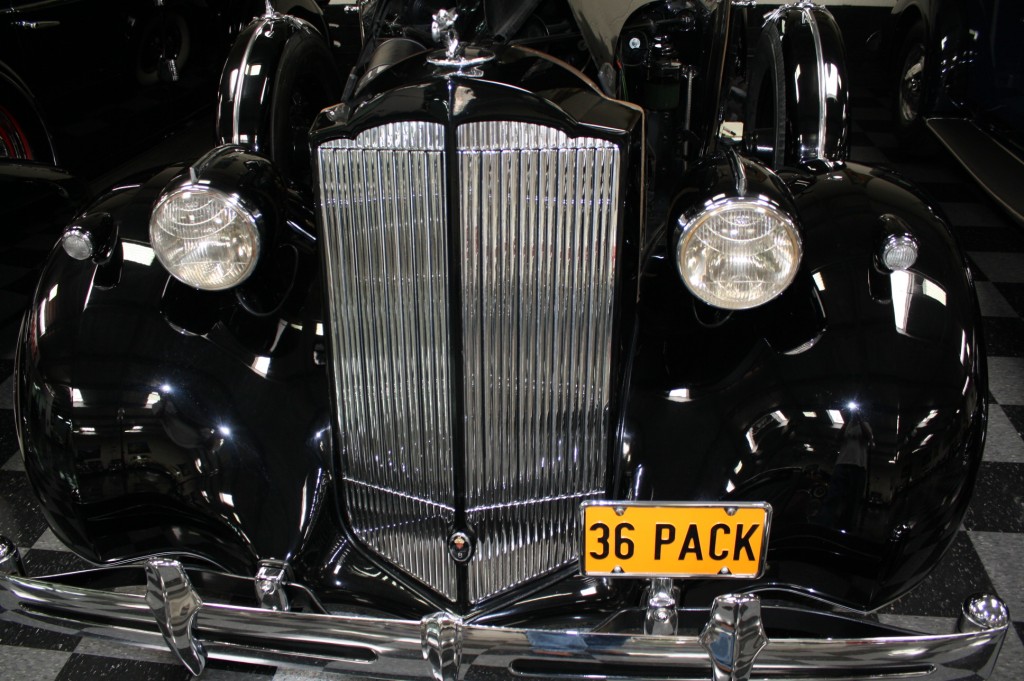 The chrome plated thermostatic shutters look great and work great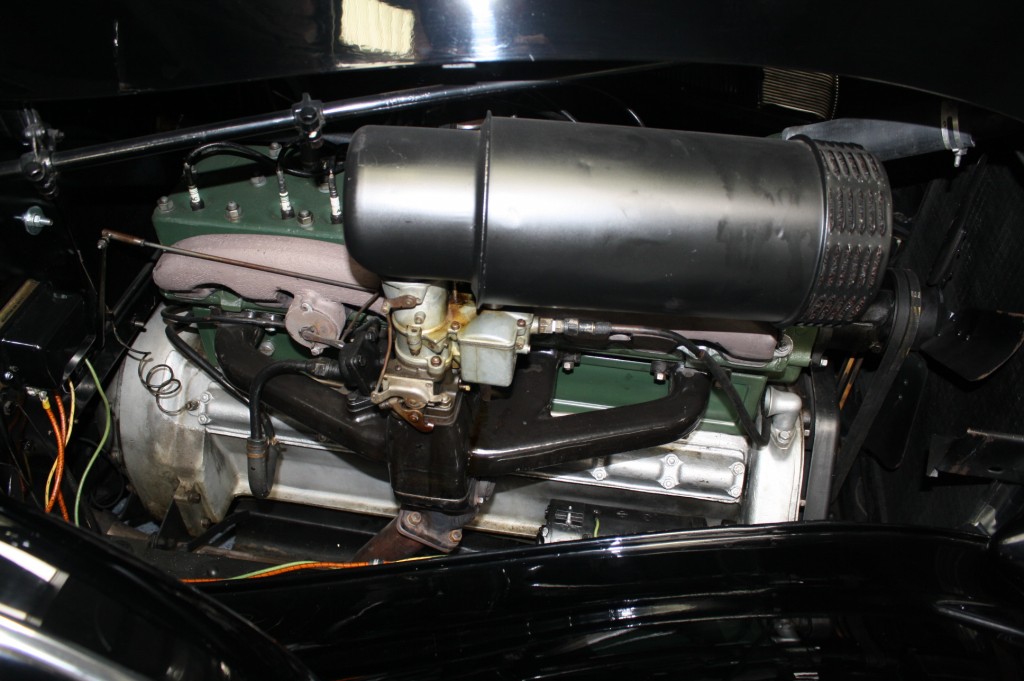 There's the right side of the engine – nice and clean here, too! This car runs beautifully.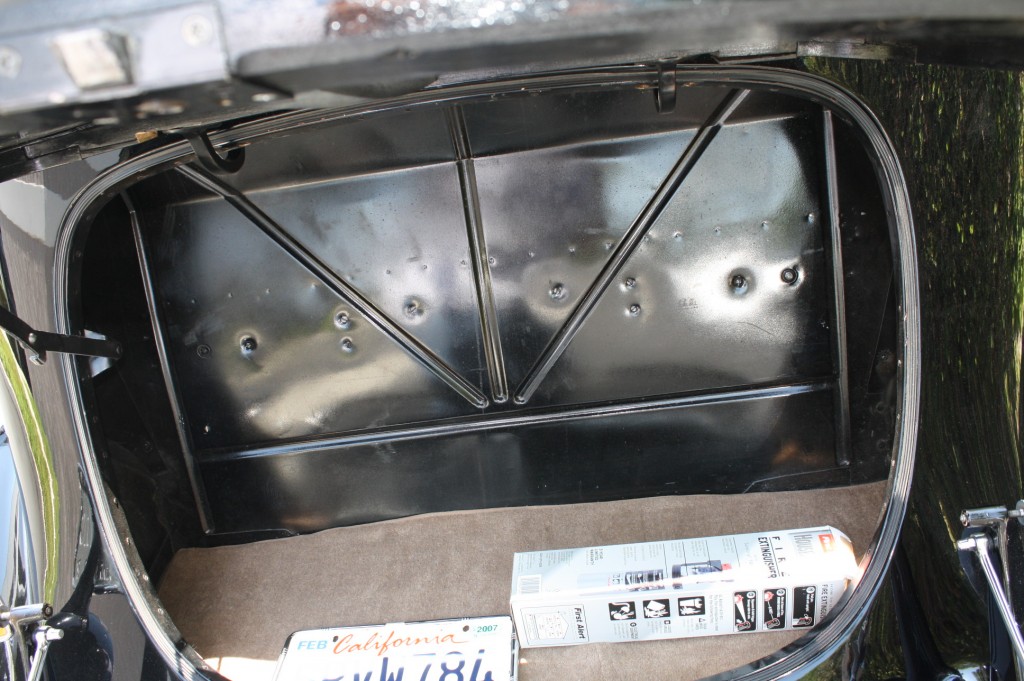 Nicely finished inside the trunk, too.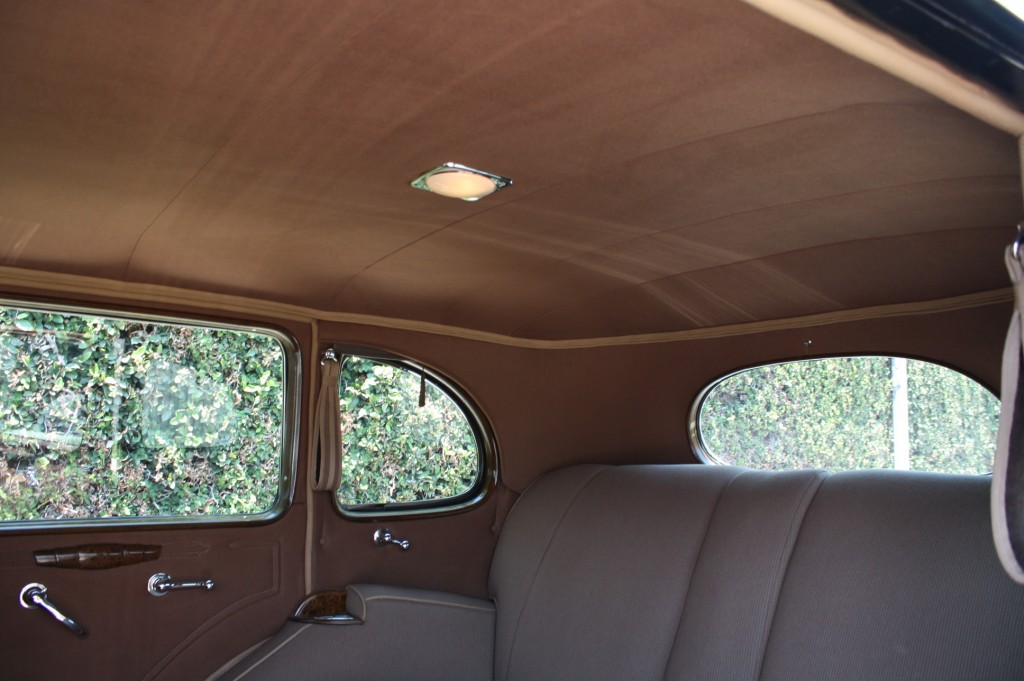 Beautiful headliner.  Note the courtesy light is working while the door is open.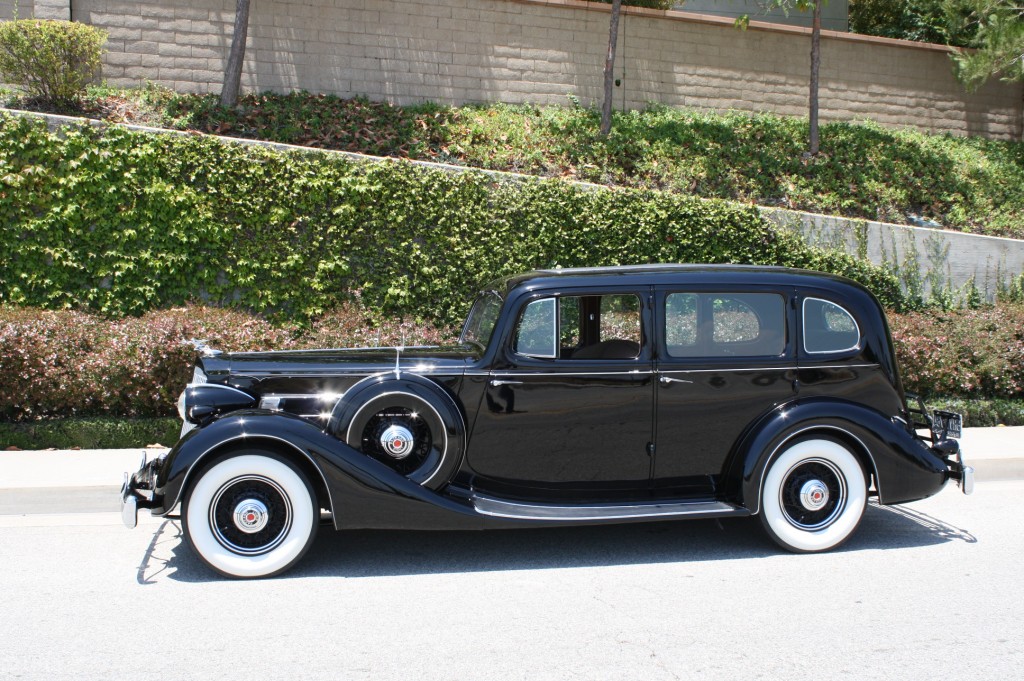 This car is just delightful – both in appearance and in operation! Well worth the money being asked !