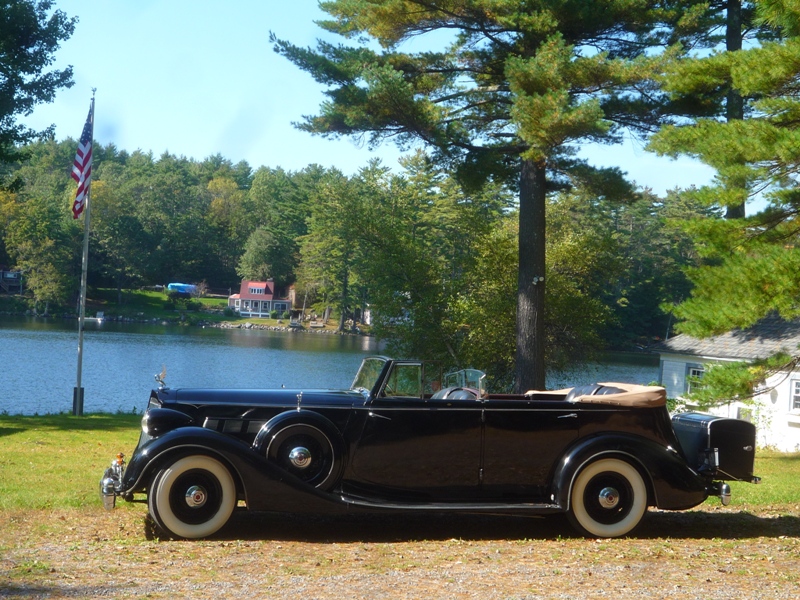 .
The 1936 Packard Super 8 model 1405 is the epitome of luxurious classic touring and styling!  The powerful Super 8 Engine, of 385 cubic inches, has been freshly and professionally rebuilt, and it runs with power and smoothness.  '36 was the final year for wire wheels, for the optional weighted bumpers, and power assisted mechanical brakes. And, this car is exceptionally rare, with only 3 believed to have survived based on research on file from Jim Pearsall, the Packard Historian.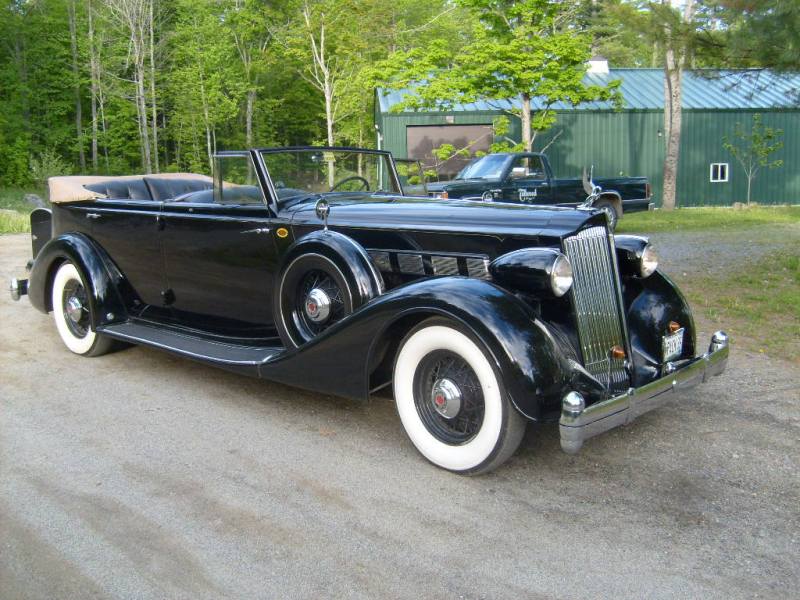 .
The oval badge on the cowl is the AACA Historic preservation of Features award – the AACA's way of honoring a car that is largely original .  '36 was the first year for the dramatically angled grille, which gave a more streamlined look.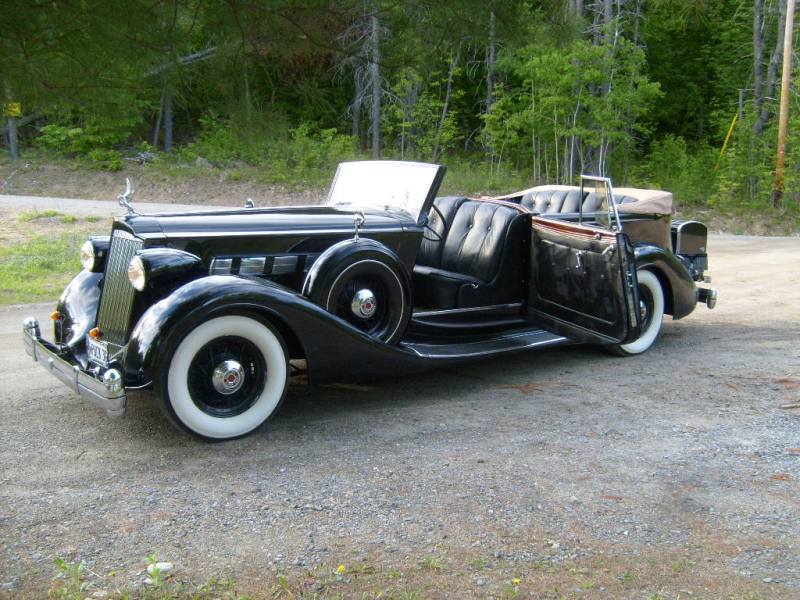 .
there it is with the front door open, inviting us inside.  The seats were re-upholstered sometime in the 1980's, although the doorpanels are still the originals.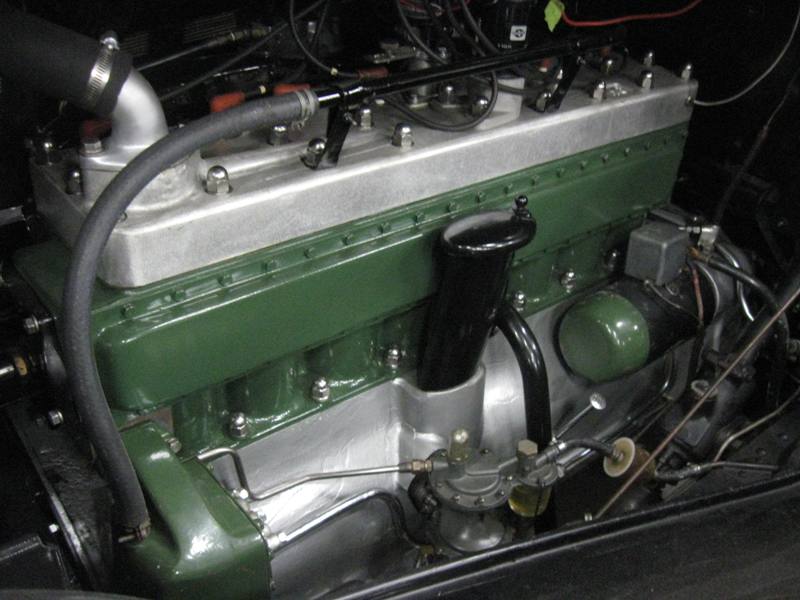 .
Here's the newly rebuilt Super 8 engine, 385 cubic inches, with the correct 1936 engine number !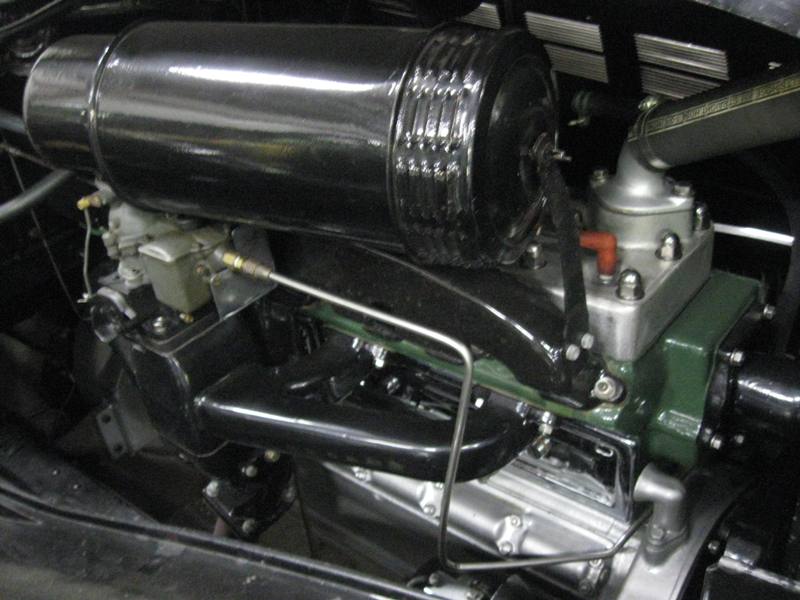 .
Nicely finished engine ! Note the porcelain and the brand new reproduction cylinder head.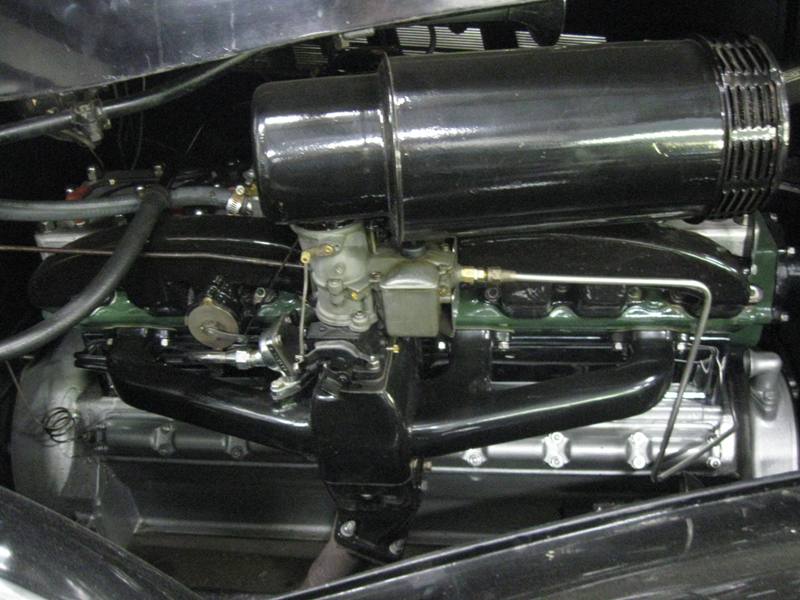 .
In addition to the engine, the owner and former owner have attended to a number of operation things that make this car a pleasure to drive, such as a new radiator core, new wiring harness, rebuilt brake booster  and a new top , all done in the 1990's.
.
.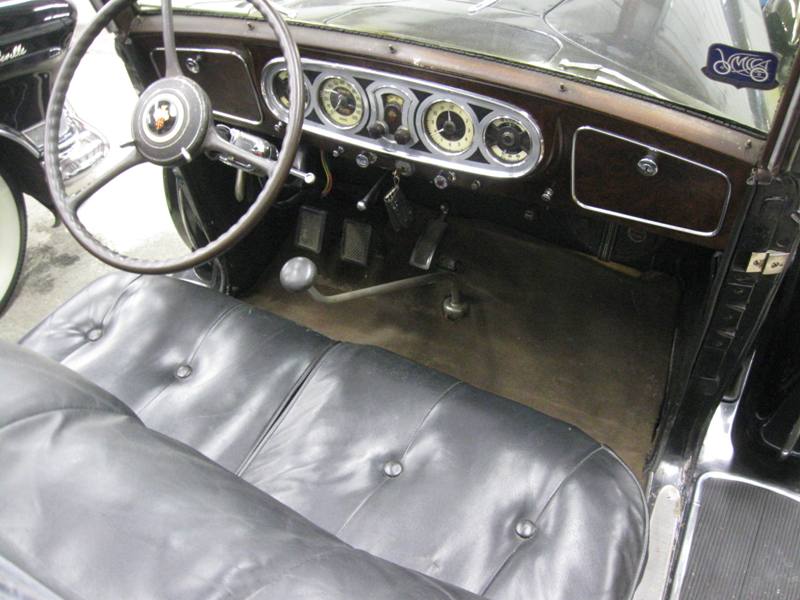 Original dashboard in excellent condition ! Note the radio and heater . We think it's the original carpet, too !   Nice Packard emblem on the Steering wheel.  The Radio, which is shown in this photo, is out of the car  right now, the new owner would have to re-install the radio.
.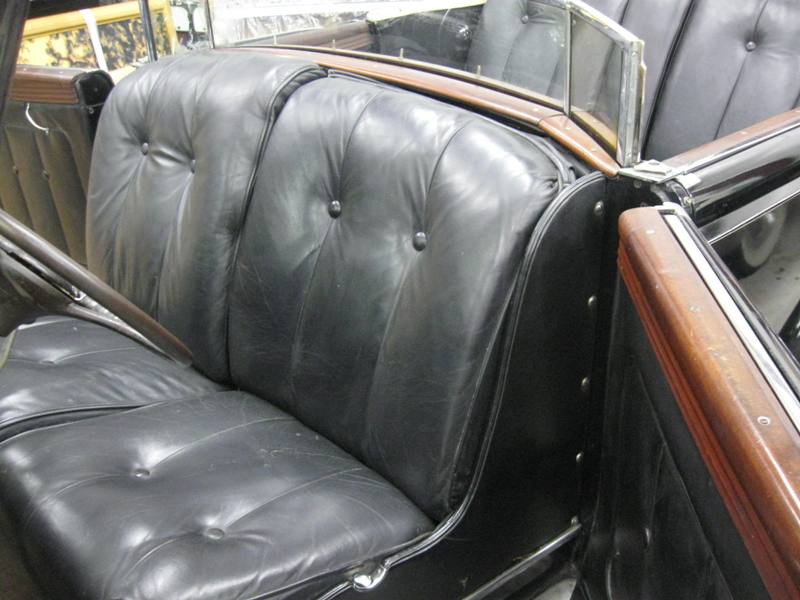 .
Seats redone some time ago in leather.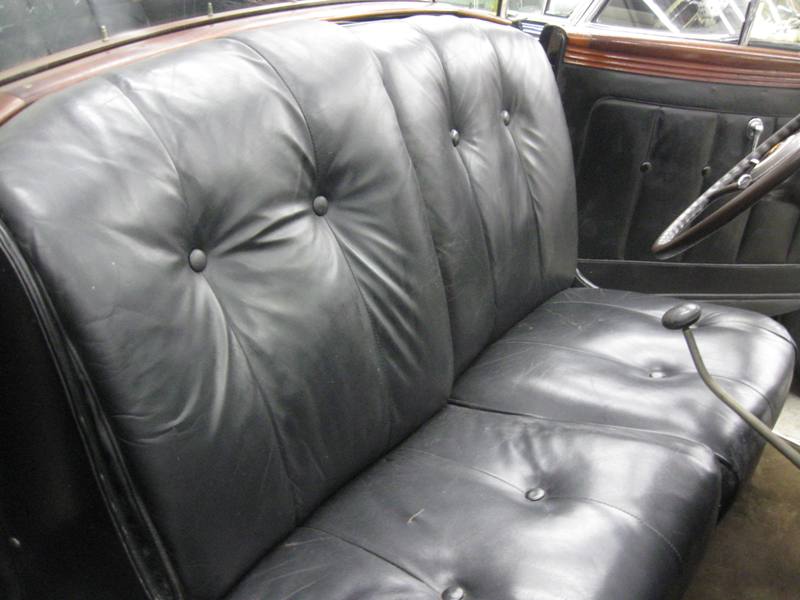 .
Another view of the front seat.
.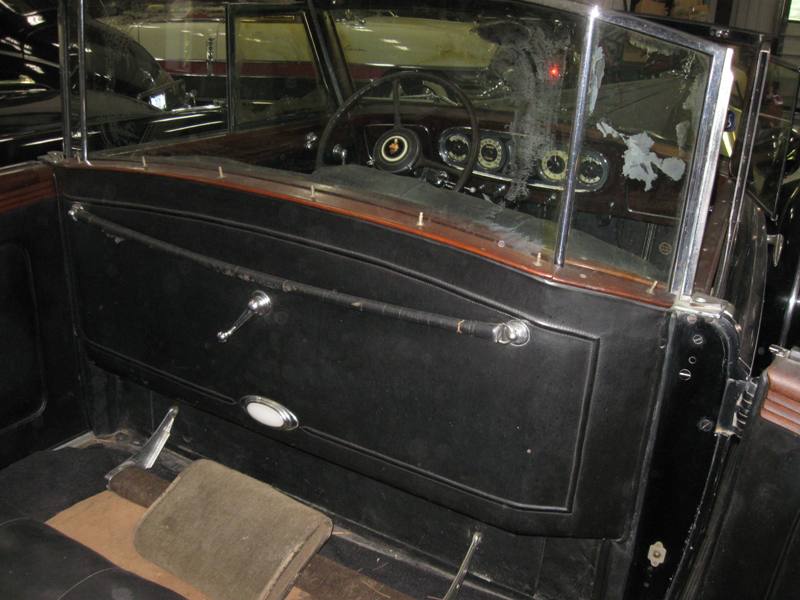 .
Here's the divider window – note the originality of the bulkhead upholstery ! original glass on the divider with some de-lamination.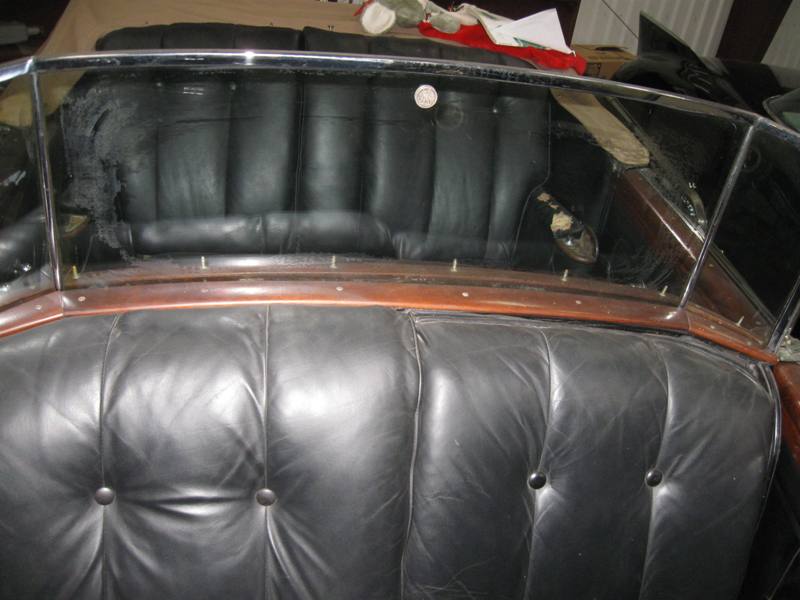 .
Another view of seats and divider window.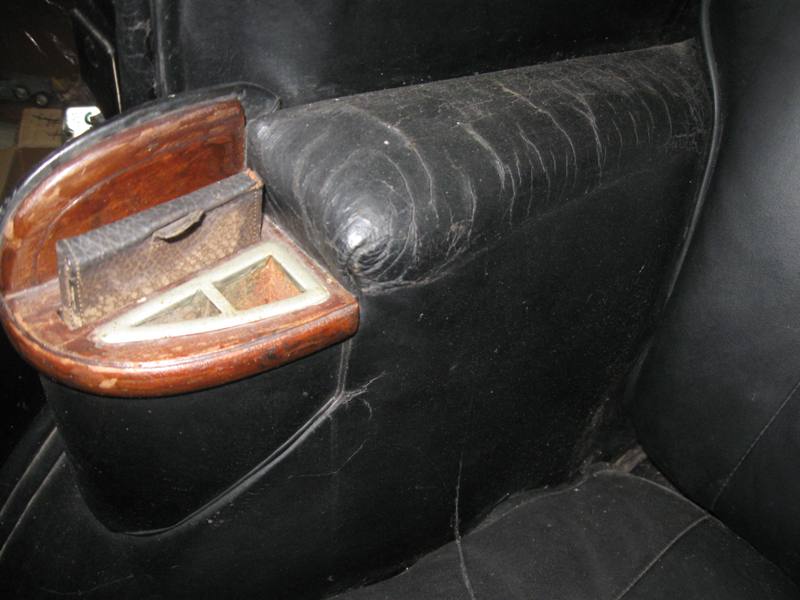 .
Original armrest and vanity case with notebook !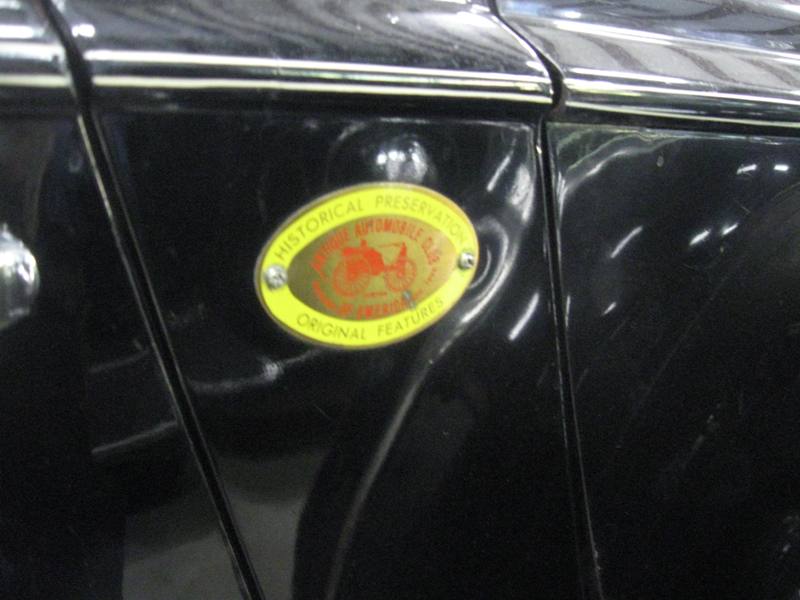 .
Here's a closer look at the AACA Historical Preservation Original features award badge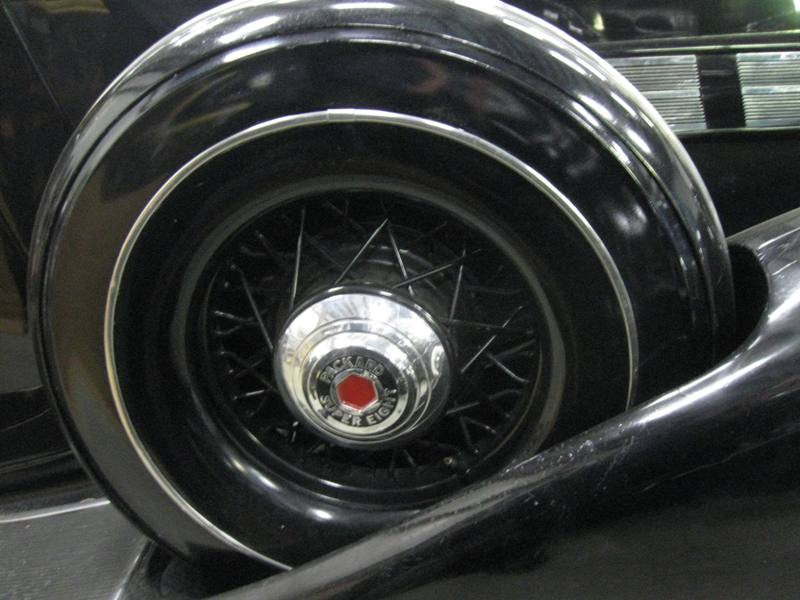 .
Wire Wheel sidemounts with proper tread covers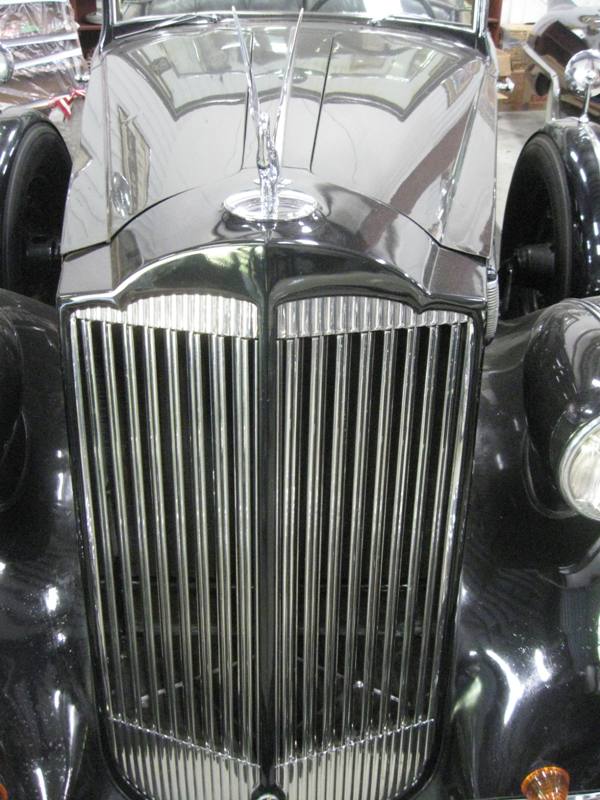 .
Grille Shutters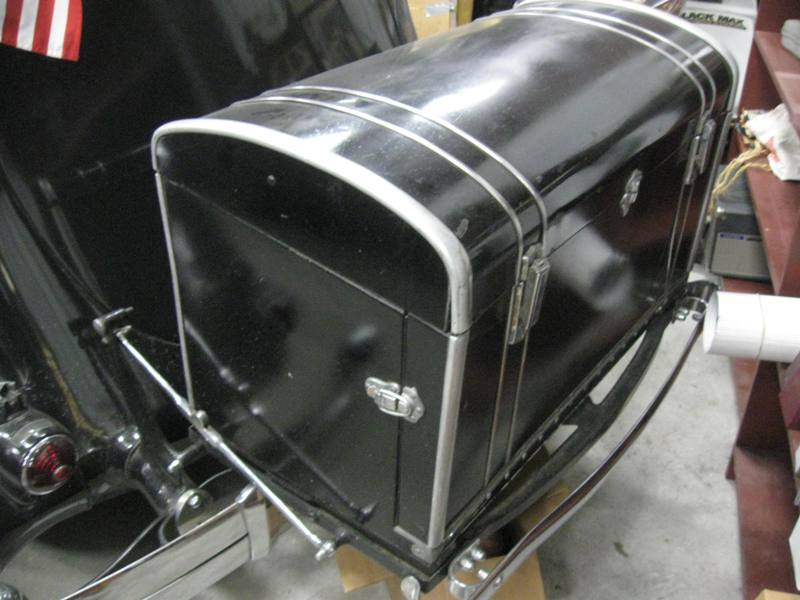 .
Rare and desirable Packard metal Trunk.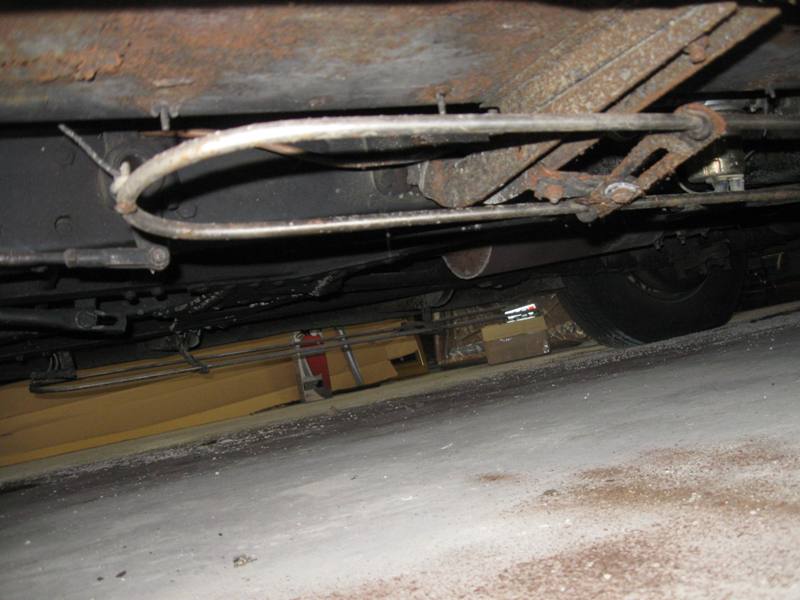 .
A very interesting feature – the curved tube is actually the radio antenna, mounted underneath the runningboard. Also note the auxillary Electric fuel pump.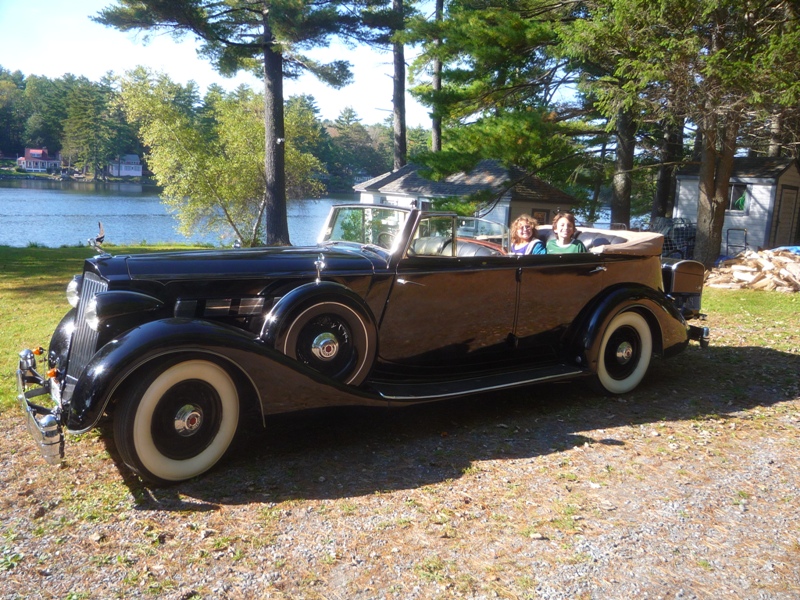 .
The kids love it too !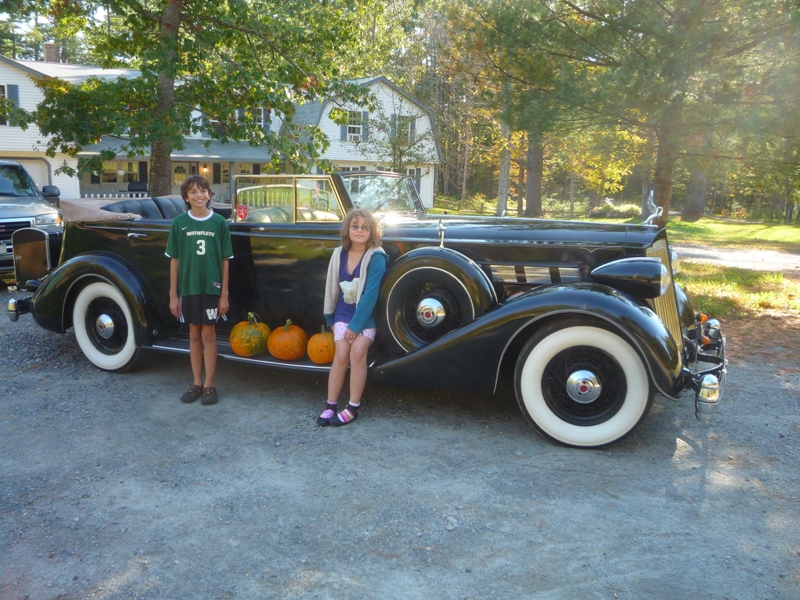 .
You can make a lot of memories with a car like this !
.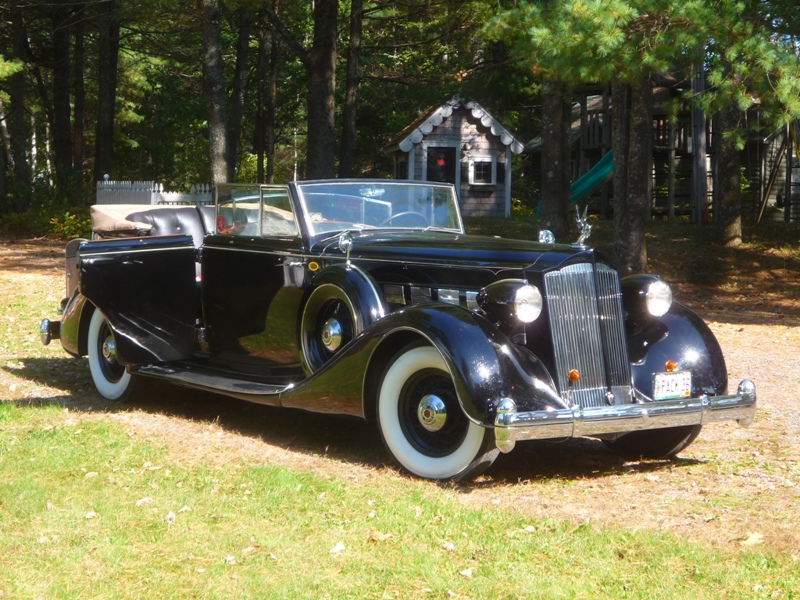 .
An excellent, well preserved , well maintained and authentic car. Not a show car, but a great tour car !