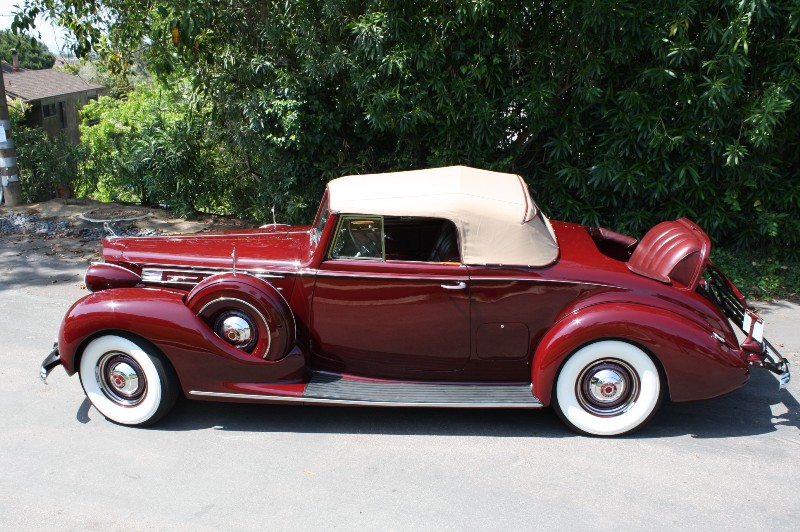 This 1938 Packard V-12 Roadster is a beautiful object indeed – and, it runs as beautifully as it looks!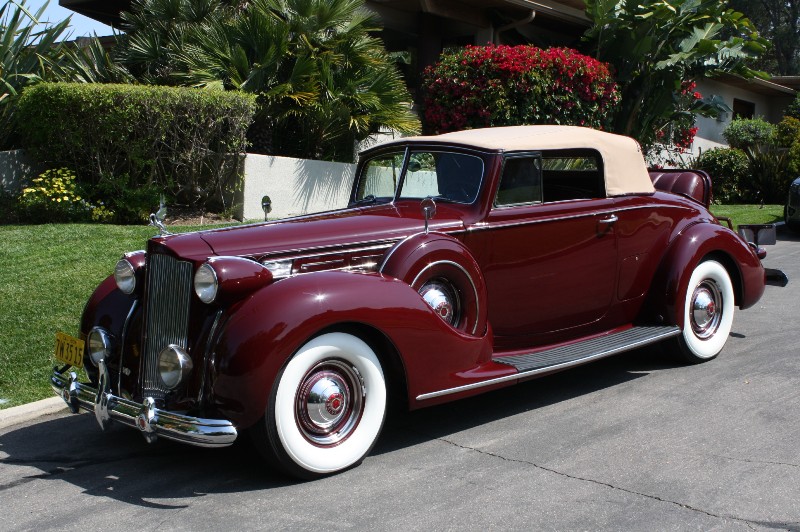 1938 was a great year for the Packard V-12. the factory design included power assisted hydraulic brakes, power assisted clutch, and independent front suspension. My opinion is that they were the best driving CCCA Classic car ever put on the road. Although it's a big car, it drives and handles easily, totally capable of modern roads and traffic.  When it was new, it must have been a revelation in comparison with lesser cars!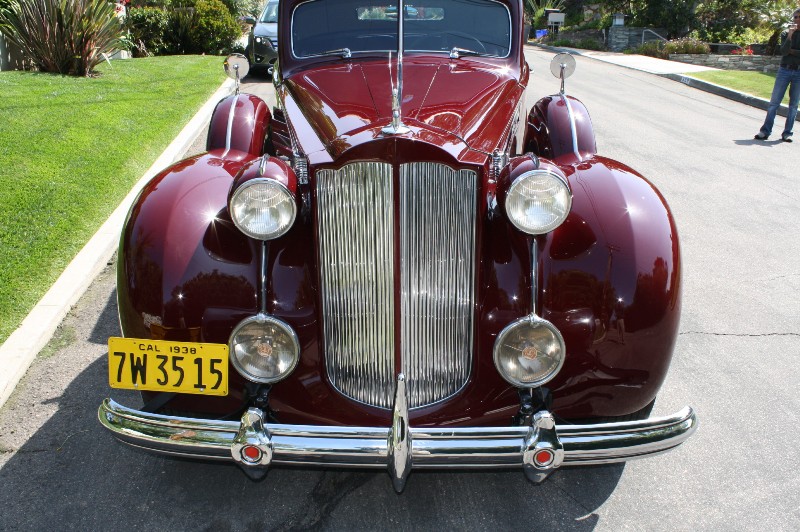 Nice chrome!  Note the center bar bumper guard and Trippe lights.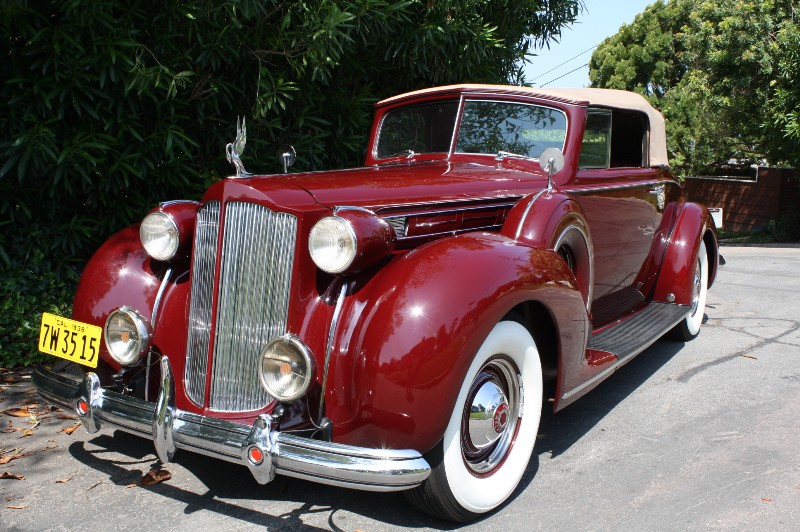 Also note the near-new Tires.  There has been a lot of recent work done on the car, including the power boosters, new porcelain on the manifolds, new tires, and much more.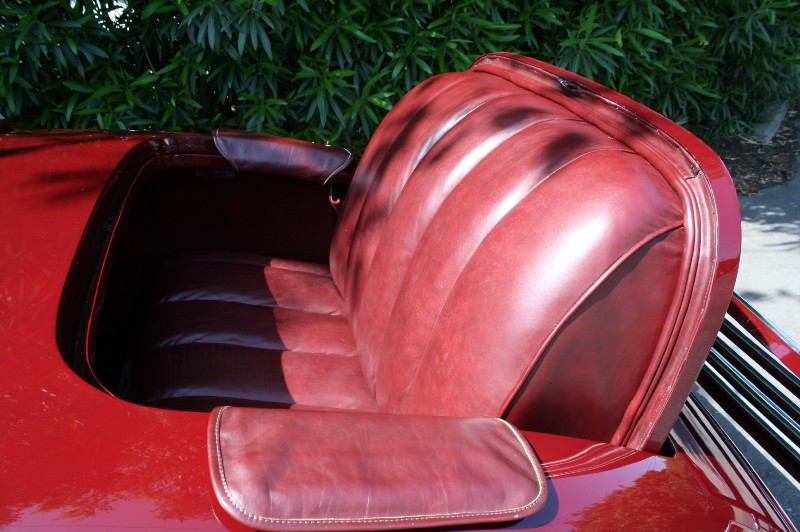 the Rumbleseat is a great feature, this one is nicely trimmed in maroon leather.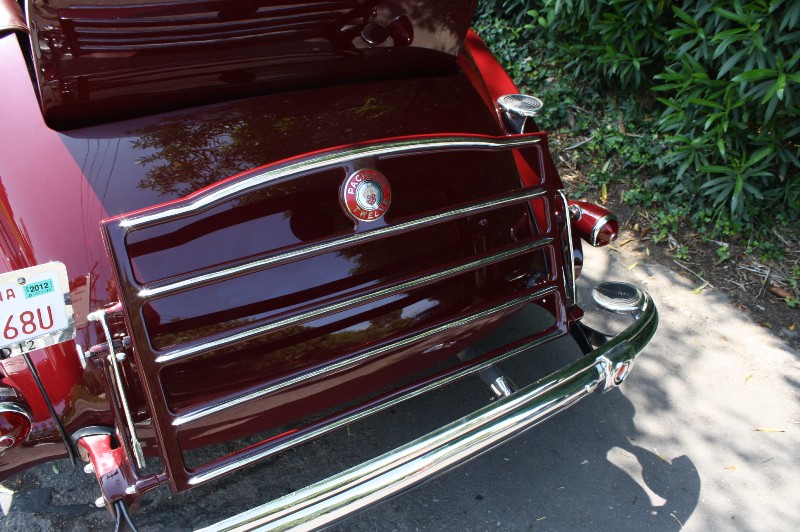 Nice trunk rack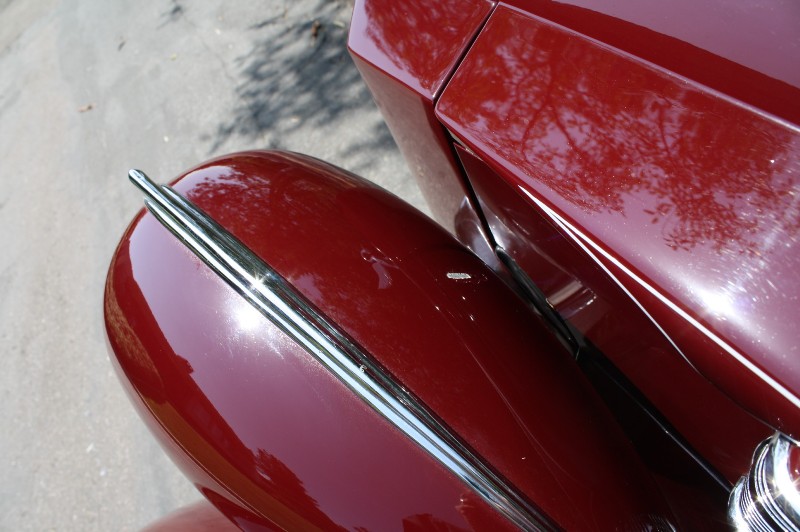 The paint job is very high quality, but it shows it's age in a few places, such as this chip on the headlight shell.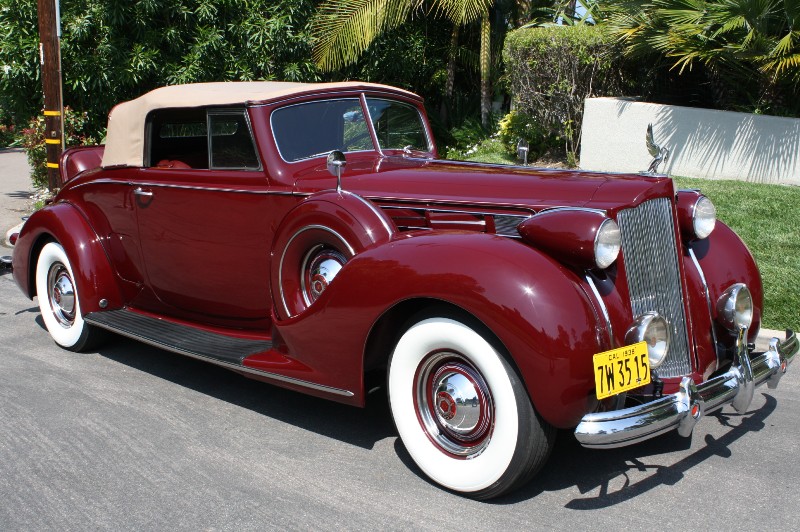 Here it is on the right side – more impressiveness and beauty.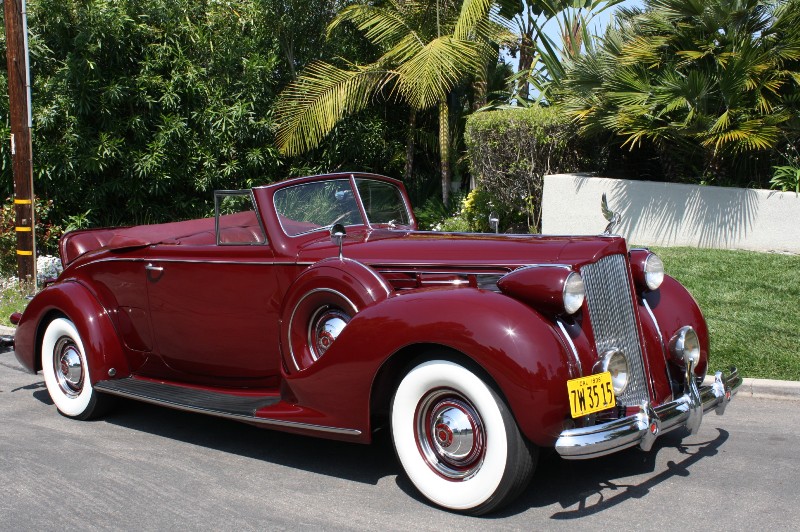 And here it is with the top down and top boot installed!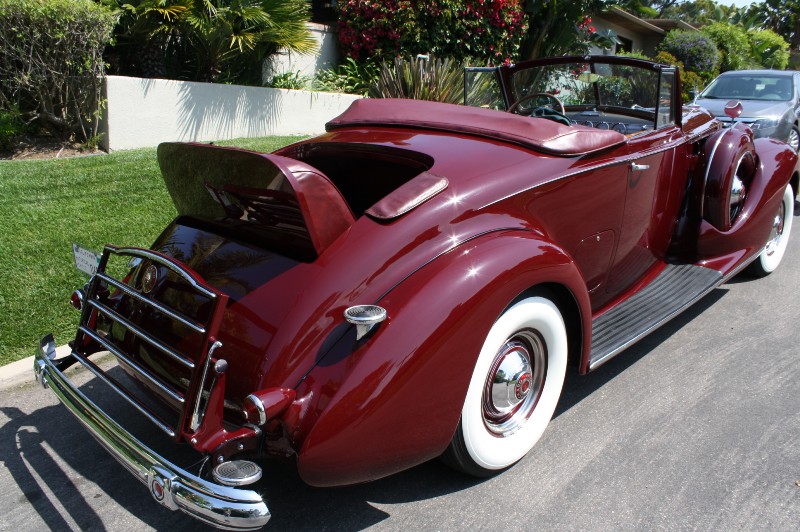 Love that rumbleseat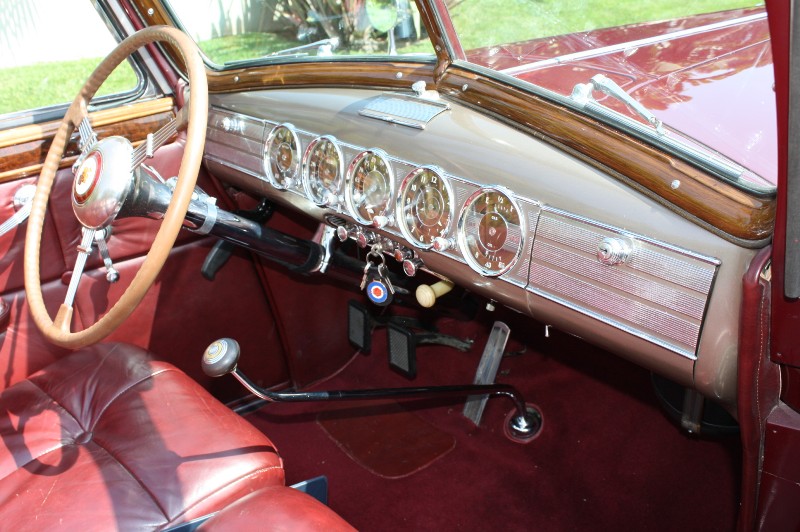 Lovely dashboard – here you can see the correct for '38 Grey dash, and the Floor shifter.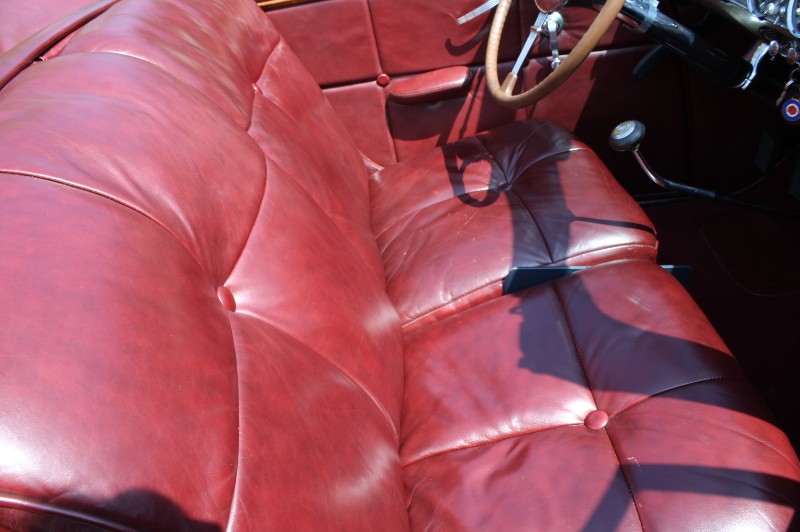 beautiful Maroon Leather seats in the correct pattern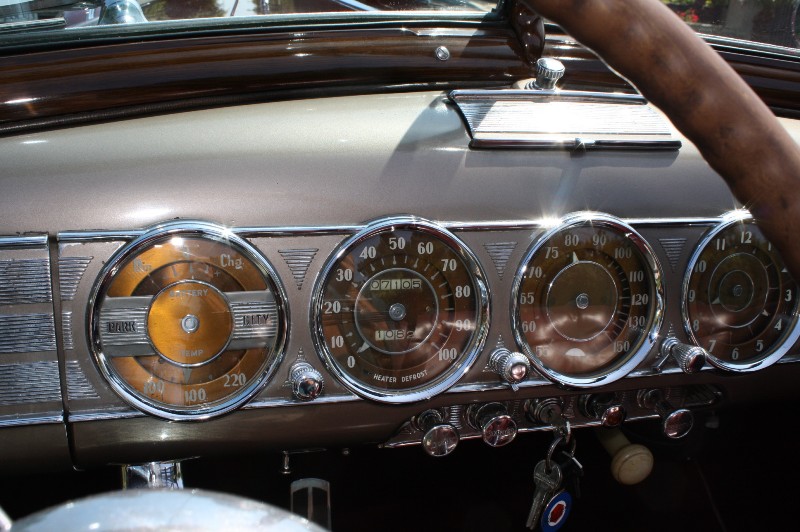 Excellent instruments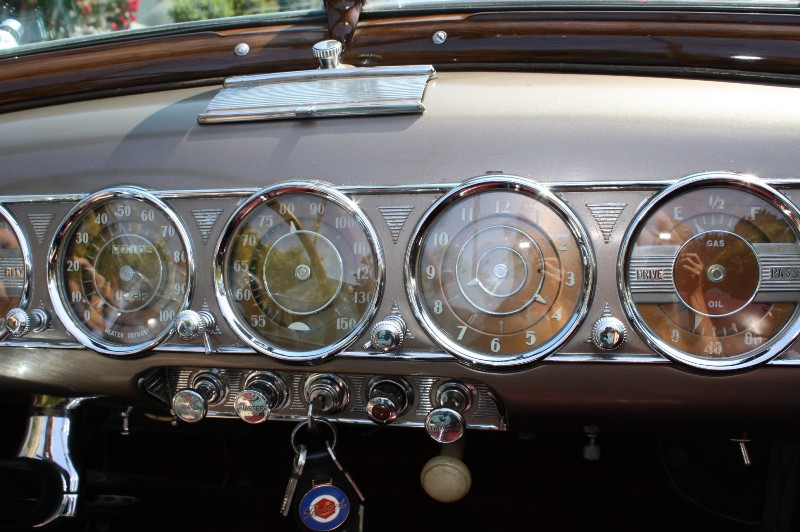 the '38 Dashboard is one of the best looking dashboards ever put into a car.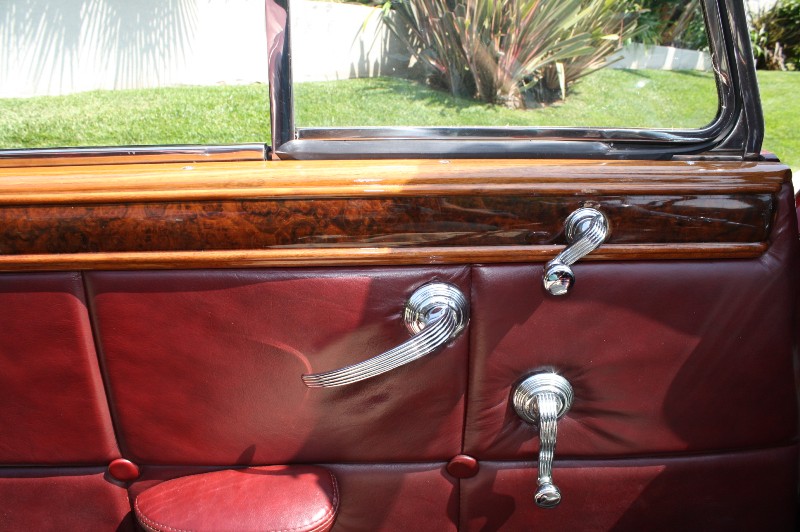 Excellent wood trim and doorpanel. Note the '38 window and doorhandles, a 1 year only item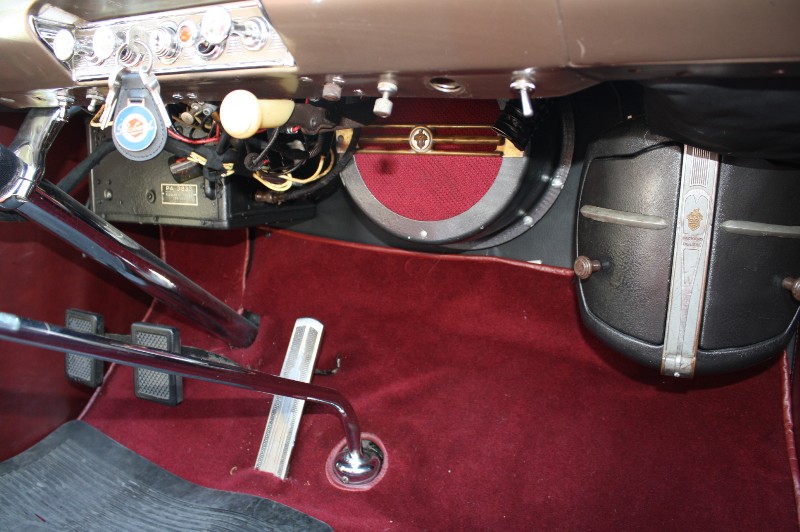 Here's a view of the radio and heater.  The radio is present, but doesn't make any noise.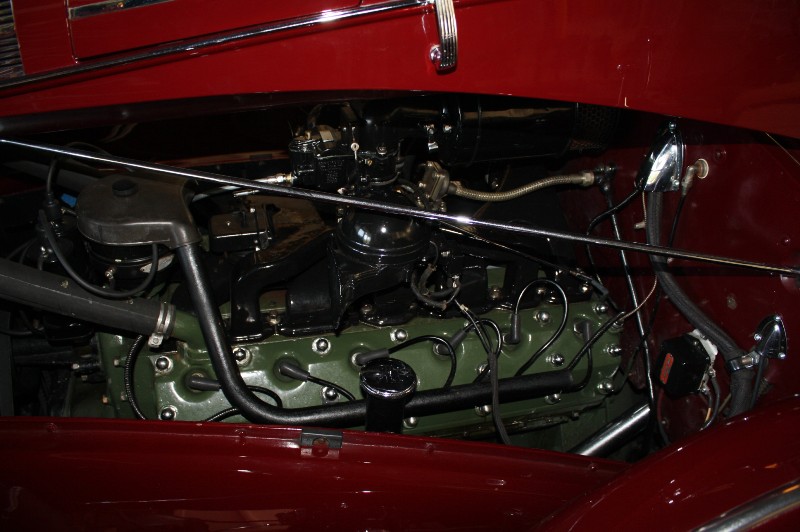 Very pretty V-12 Engine, with fresh porcelain from Prairie Porcelain.  Also note the new wiring harness.  it runs really great – quiet lifters, good oil pressure, and it runs very, very nice and cool. It also re-starts right away, even after some driving.  I was very impressed with the driving experience of this car.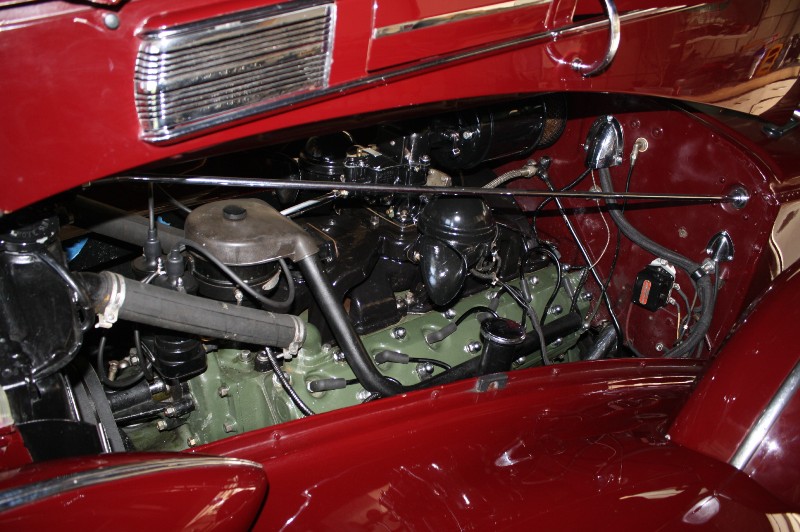 Correct distributor cap cover, but non-original coils.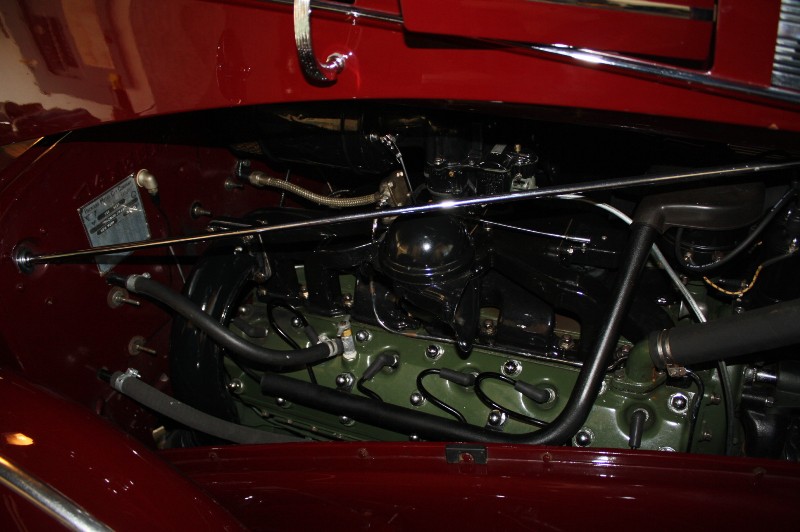 Here's the right side – more pretty V-12 excellence.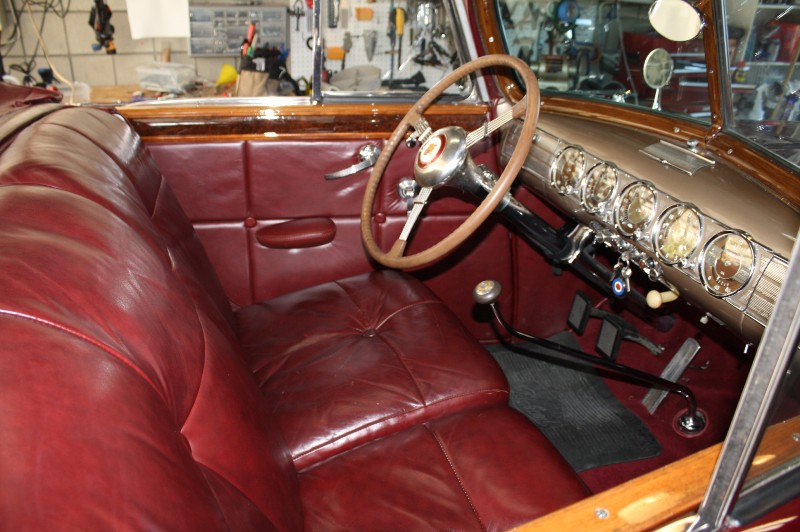 Another view of the interior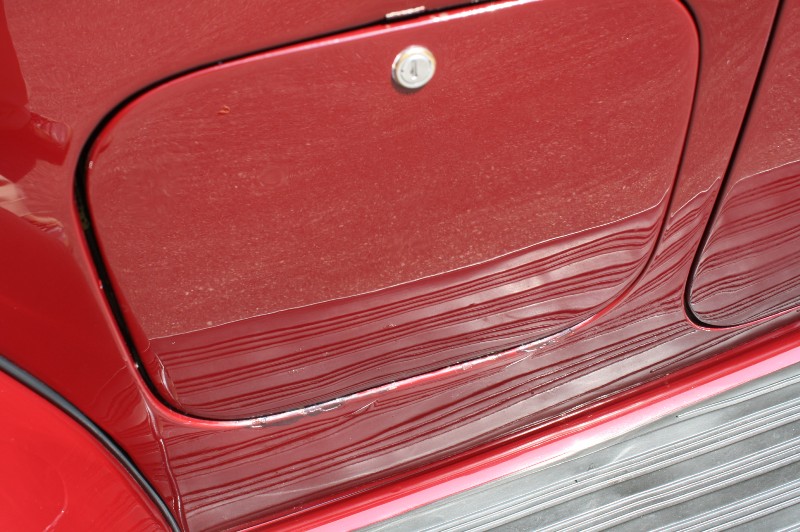 I noticed some paint chips on the lower edge of the golf bag door.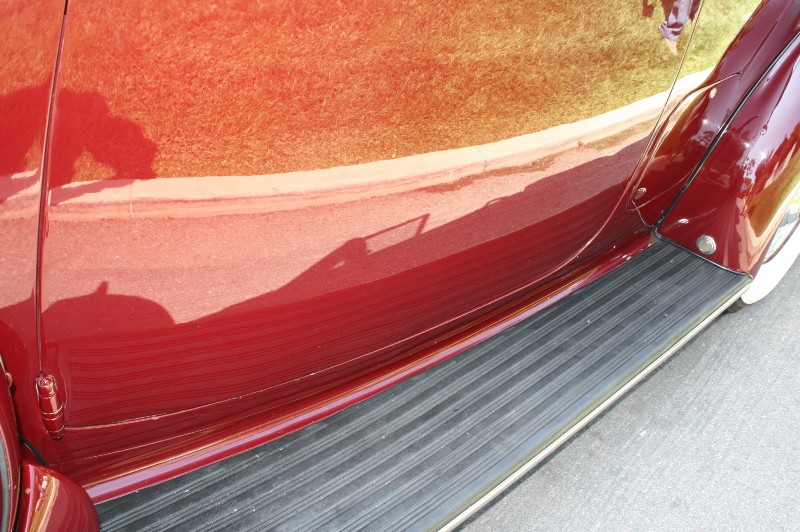 Door fit is excellent on both sides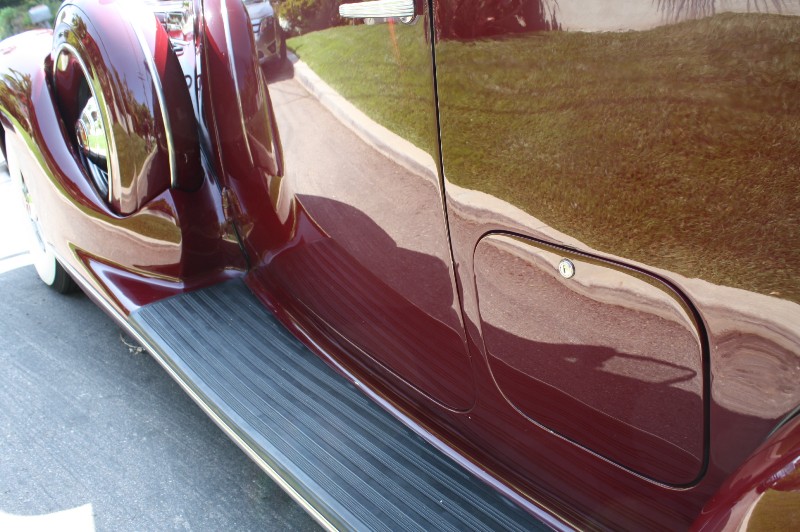 Wow!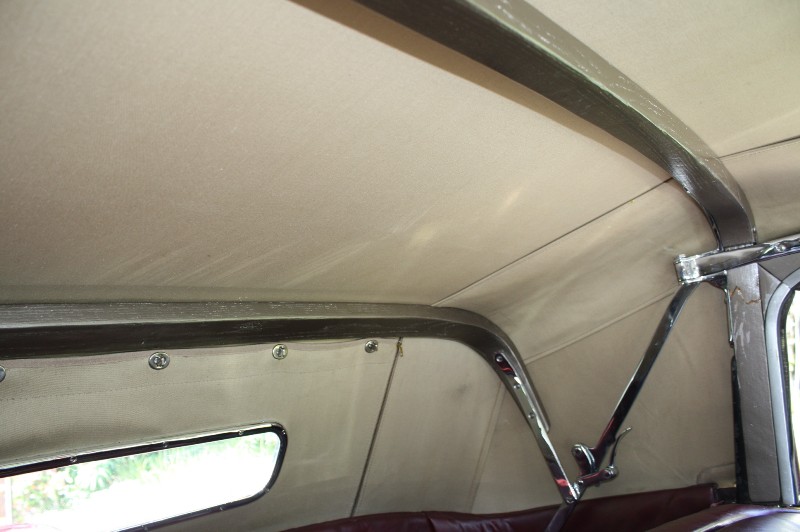 Nice inner top bows. The top shows a bit of age – good for driving, would miss a point at a show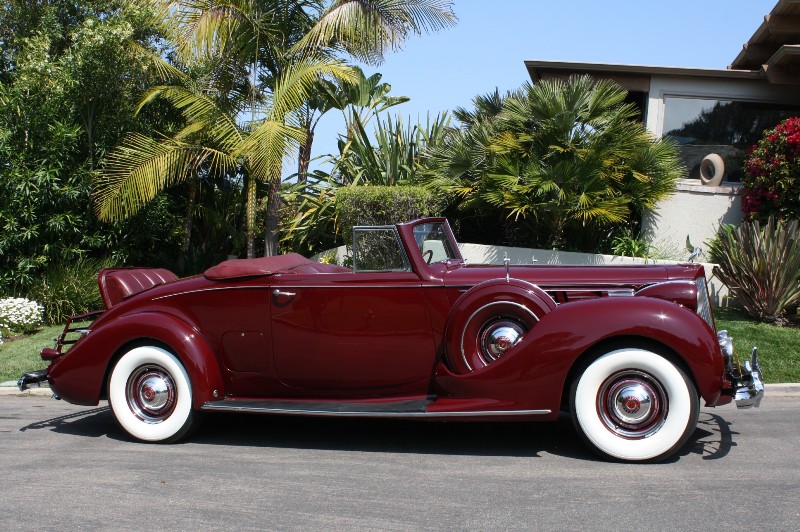 A very, very impressive car – not a showcar, but an extremely nice one, that has been all sorted out mechanically and is ready to drive and enjoy now!