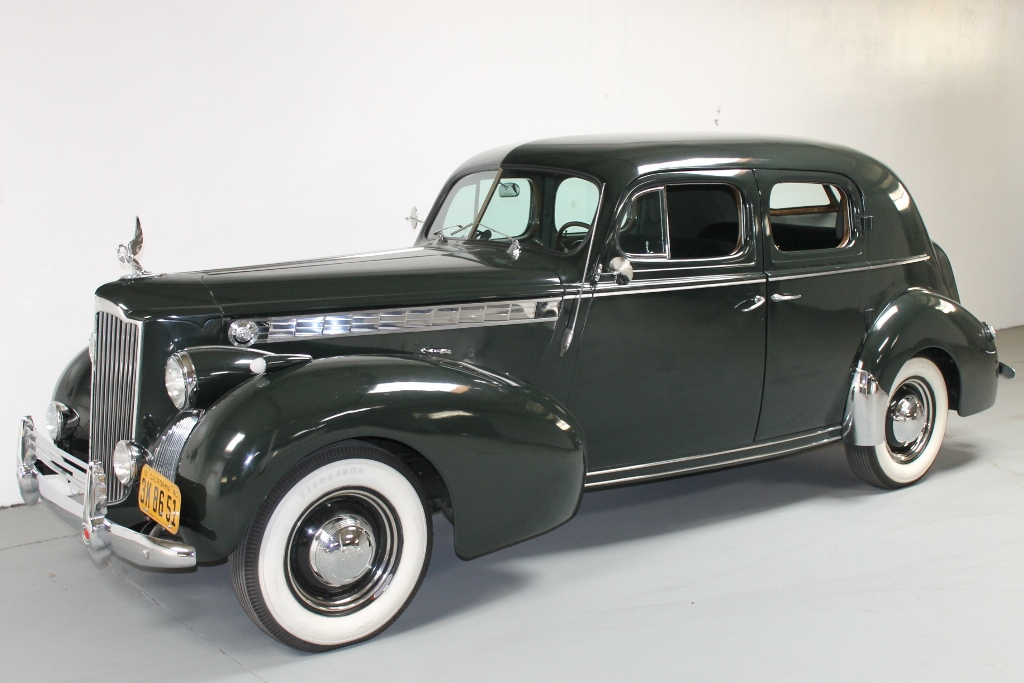 Here is a beautiful 1940 Packard 120 Club Sedan – a very rare and attractive bodystyle,  with excellent accessories and high quality work.  And, a car that can be driven on the freeway with it's factory installed overdrive!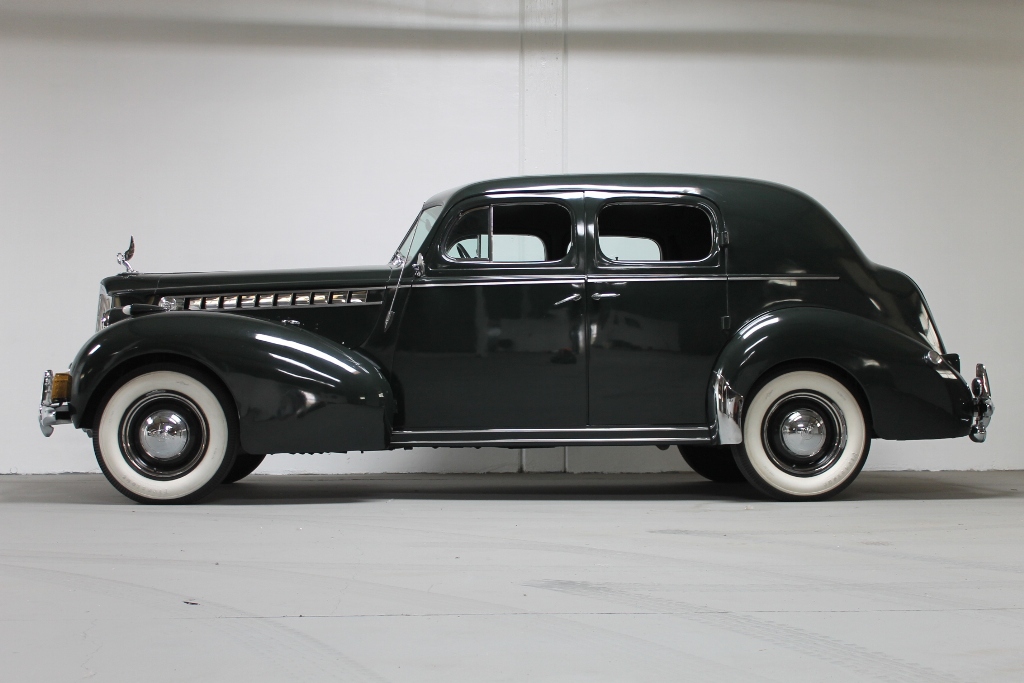 In profile we can see the beauty of the design.  Note the 2 chrome strips below the doors – this car has the runningboard delete option, which really makes the car look sleeker.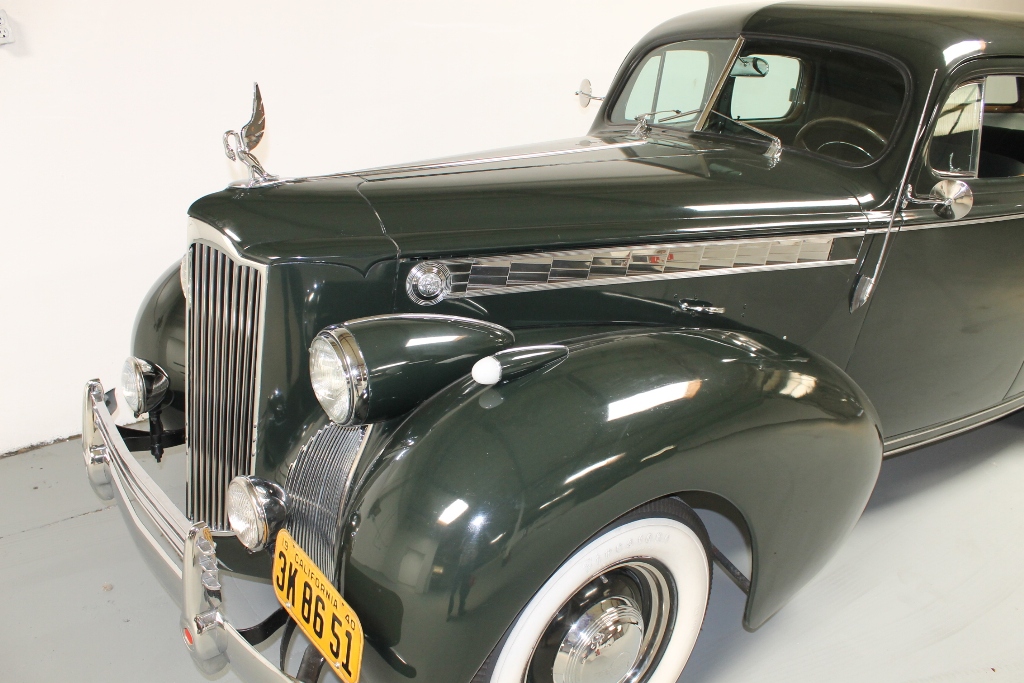 The paint is a very attractive dark green, done in laqcuer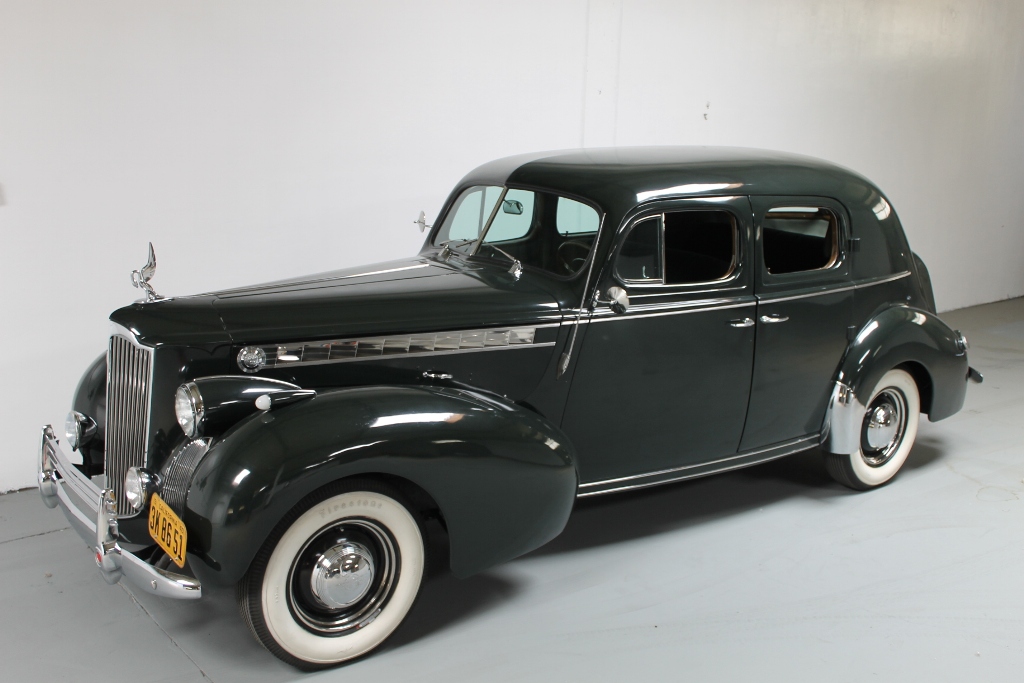 That is a good looking car!  And it is a pleasure to drive, too.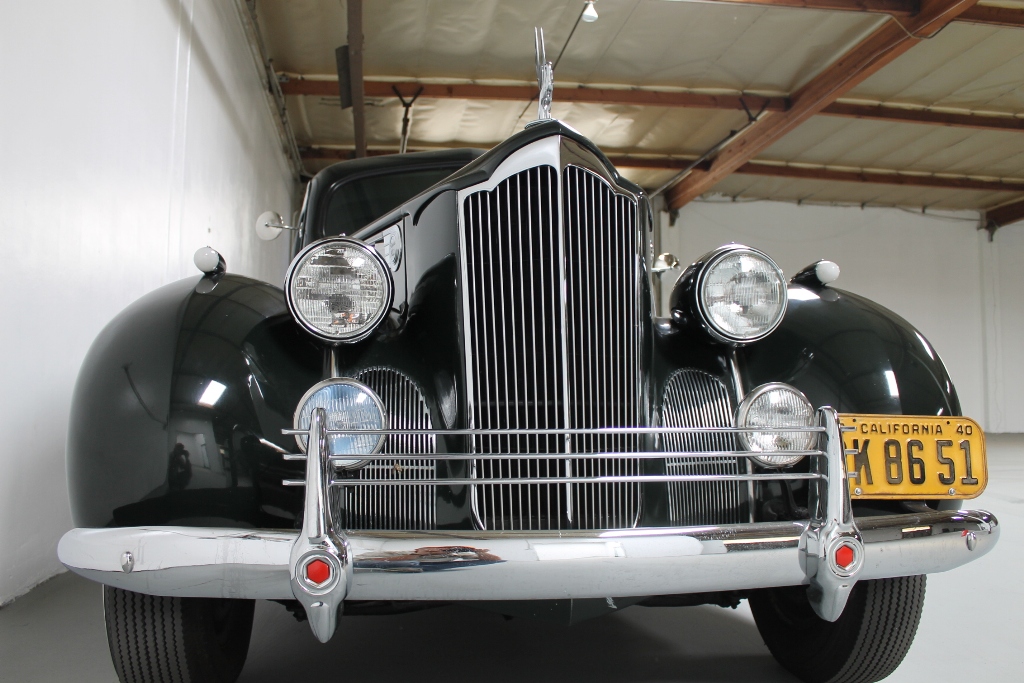 Excellent chrome.  Note the optional triple bar bumperguards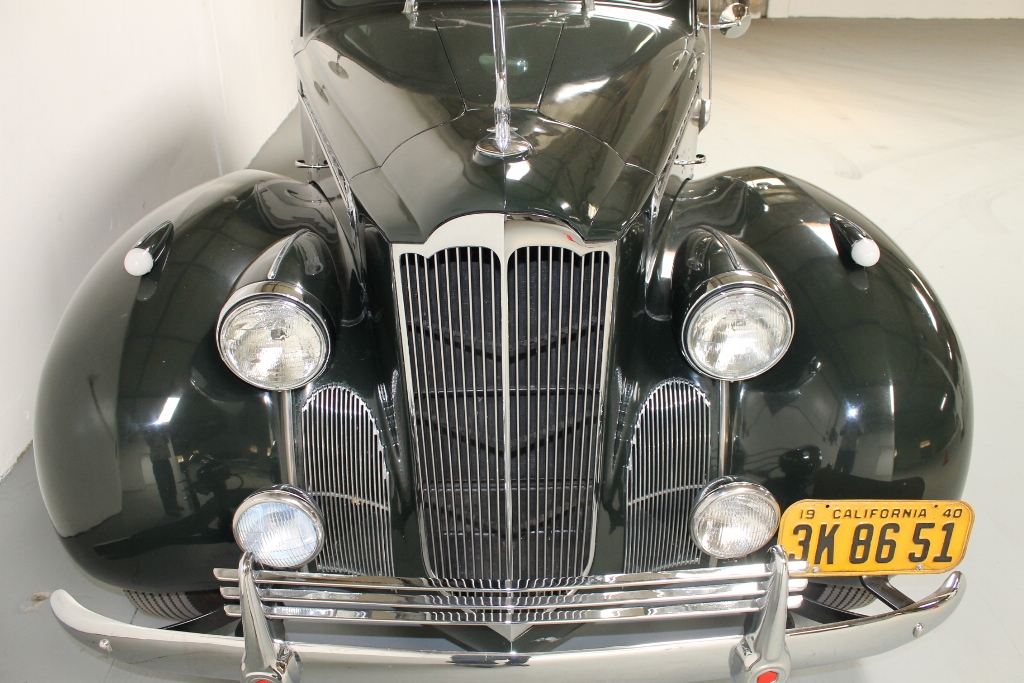 Wow!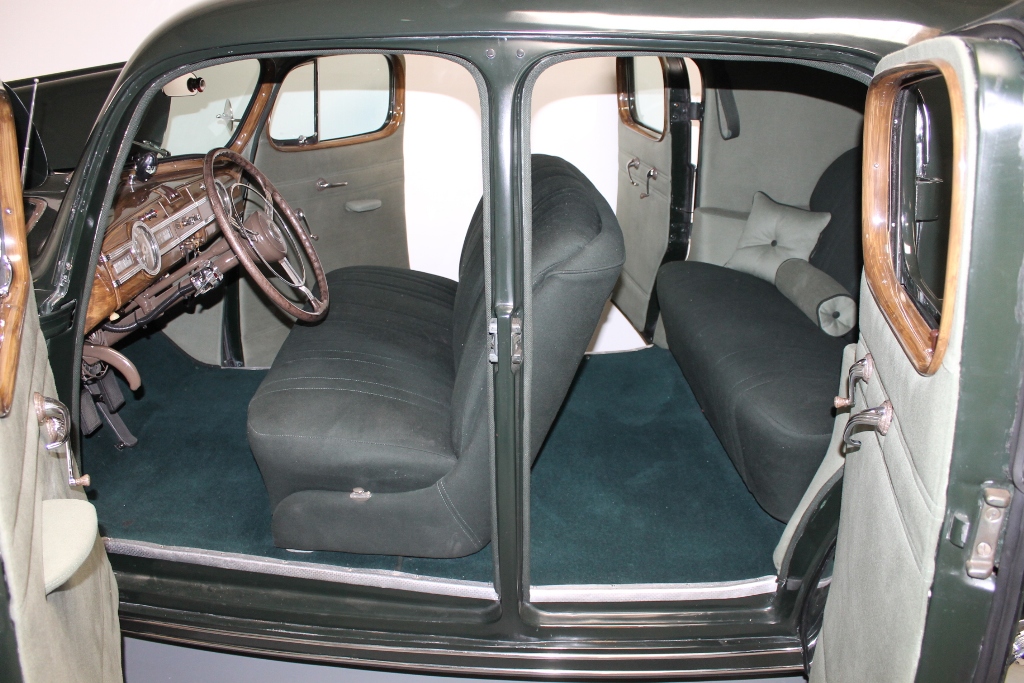 Let's have a look at the beautiful interior!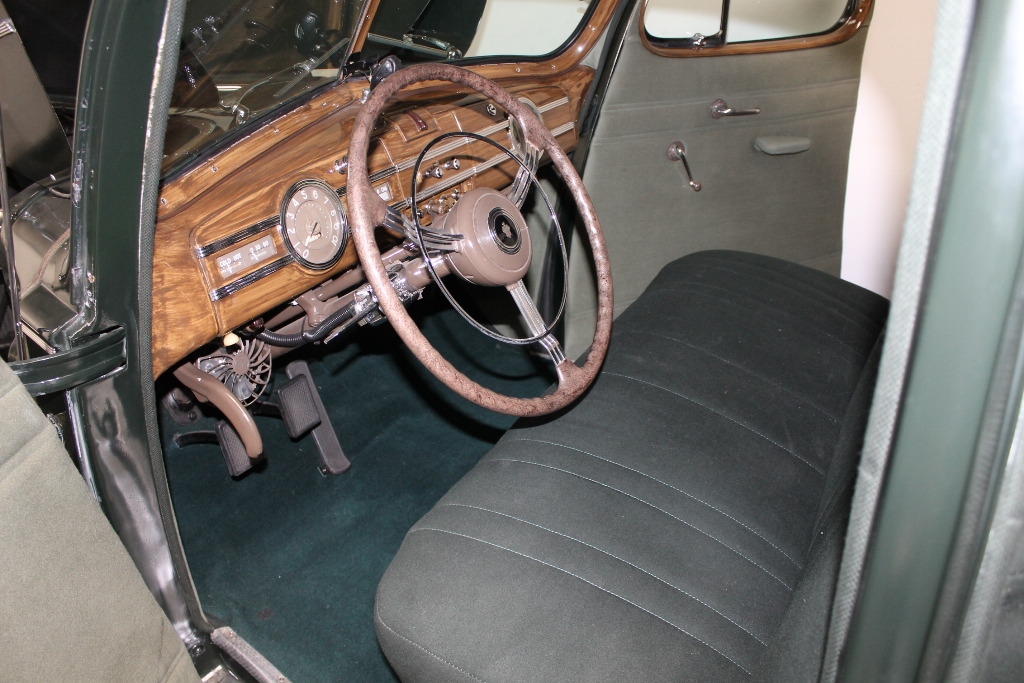 This interior is spectacular – done in wool broadcloth, looking fresh and new.  The notes that came with this car say it was restored in 2005.  Look at that beautiful woodgrained dashboard, and the restored steering wheel!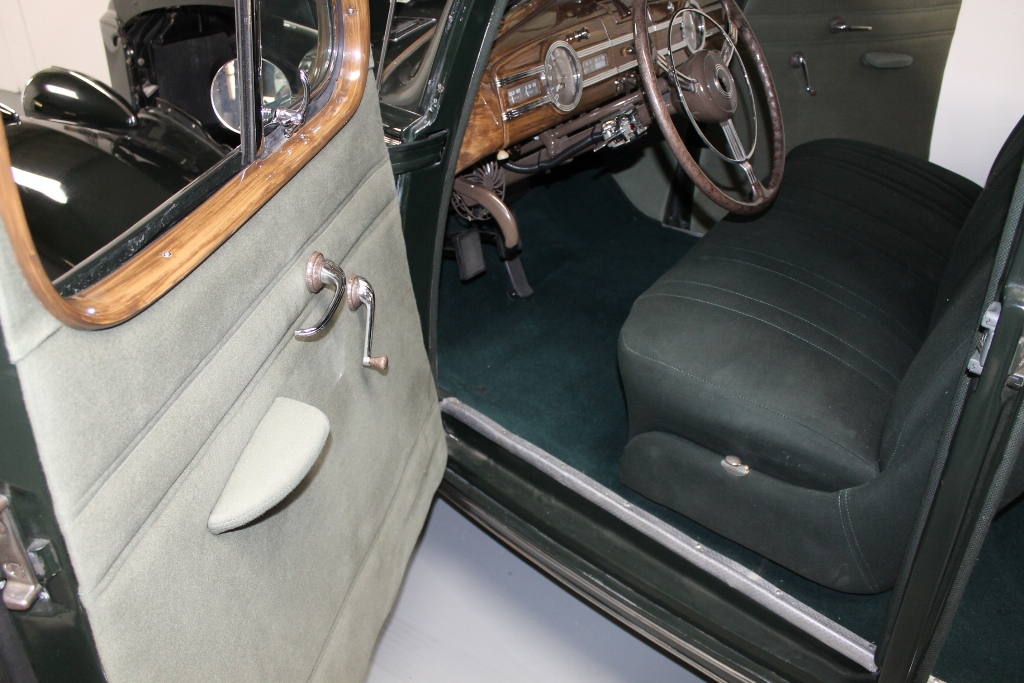 Excellent doorpanels,  lovely and fresh woodgraining on the window surrounds, and correct, matching plastic bezels on the doorhandle & window crank.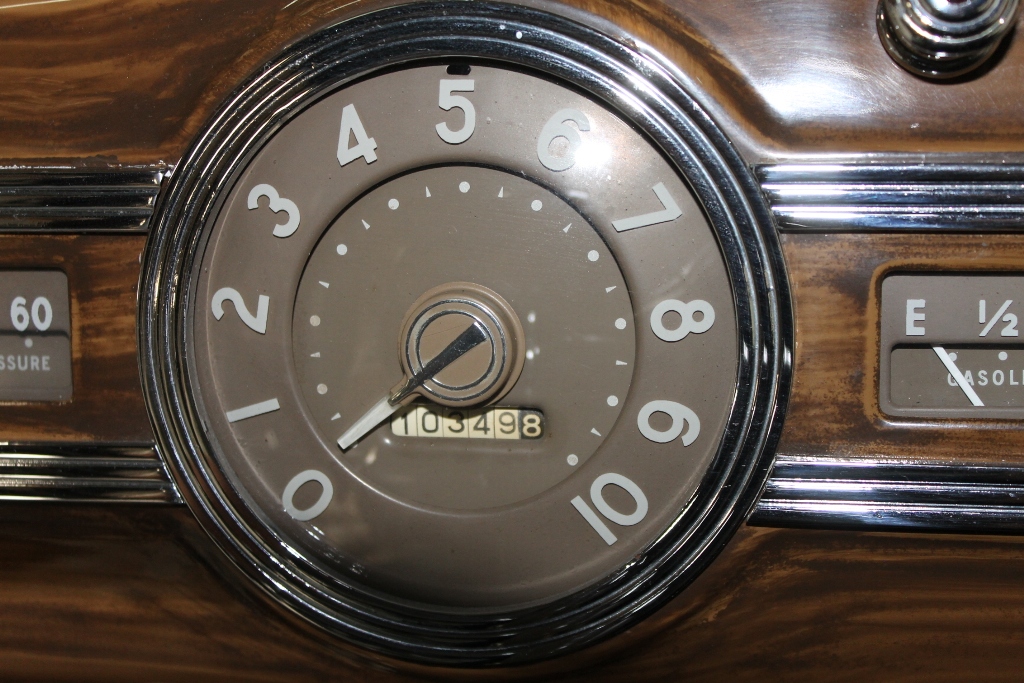 Lovely instruments, all of which work.  Obviously, this mileage is not the original, we assume it has rolled over.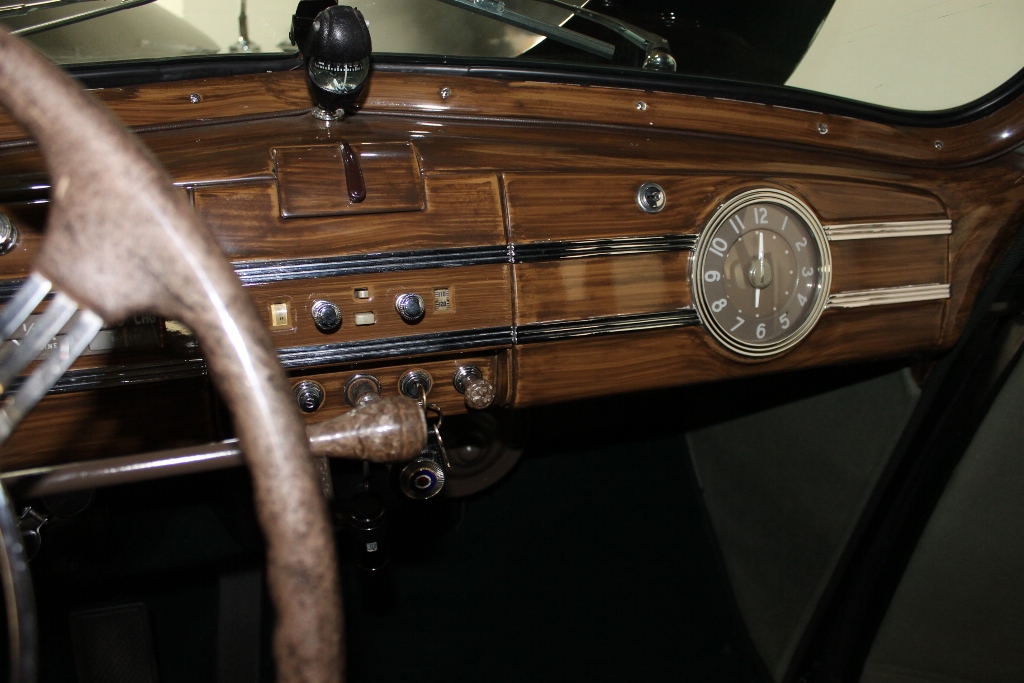 Wow!  Very rich looking, they did a beautiful job on this interior!  I noted both the radio and clock aren't working.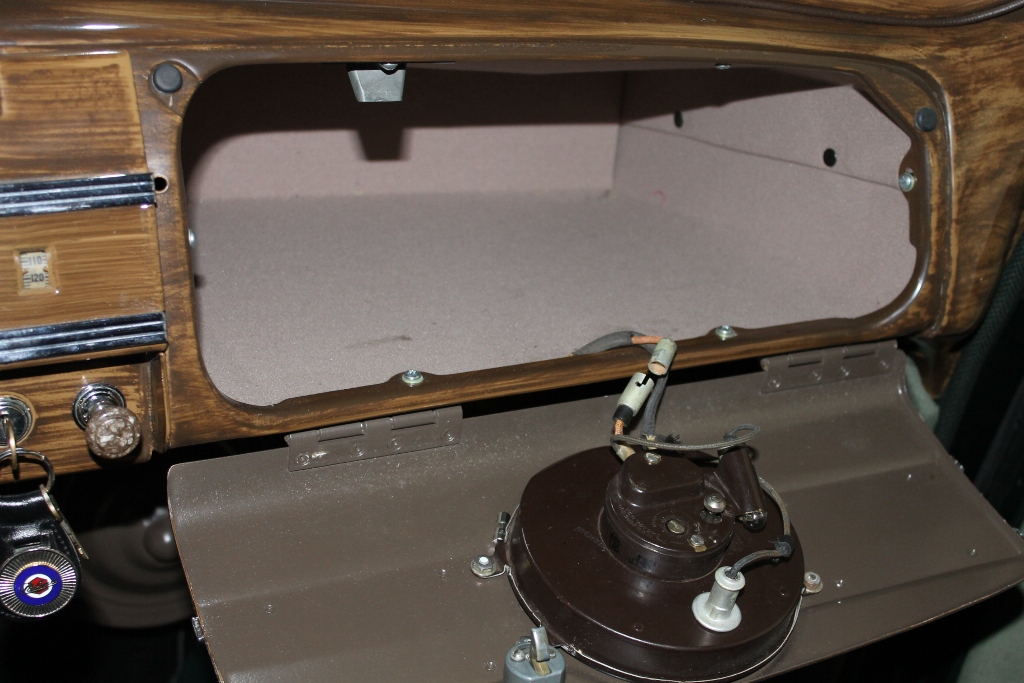 Excellent re-done glovebox.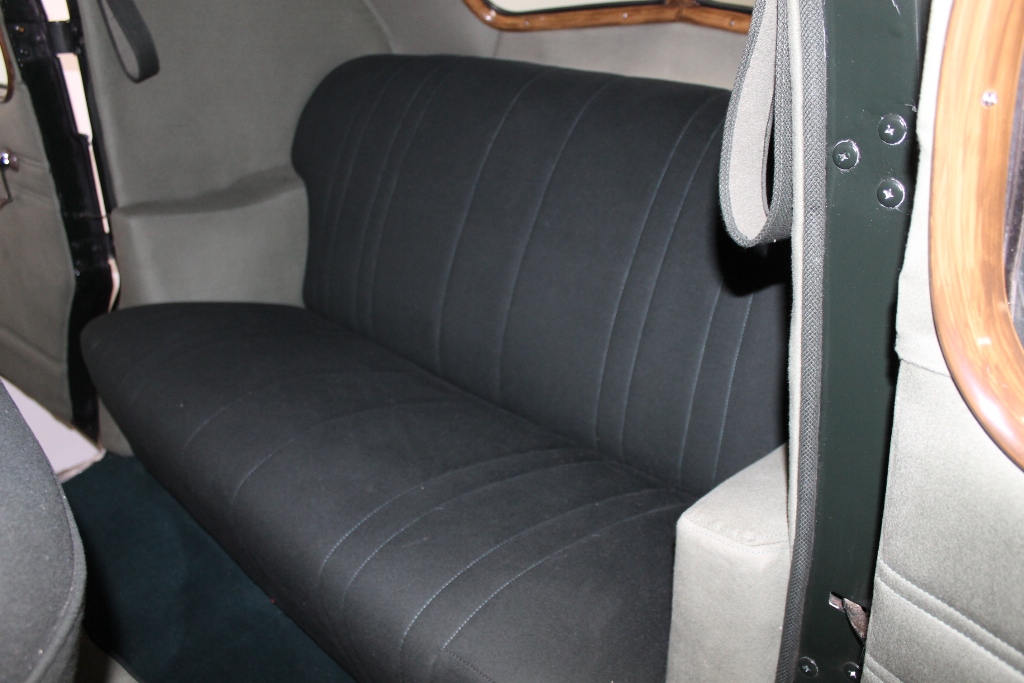 Excellent rear compartment.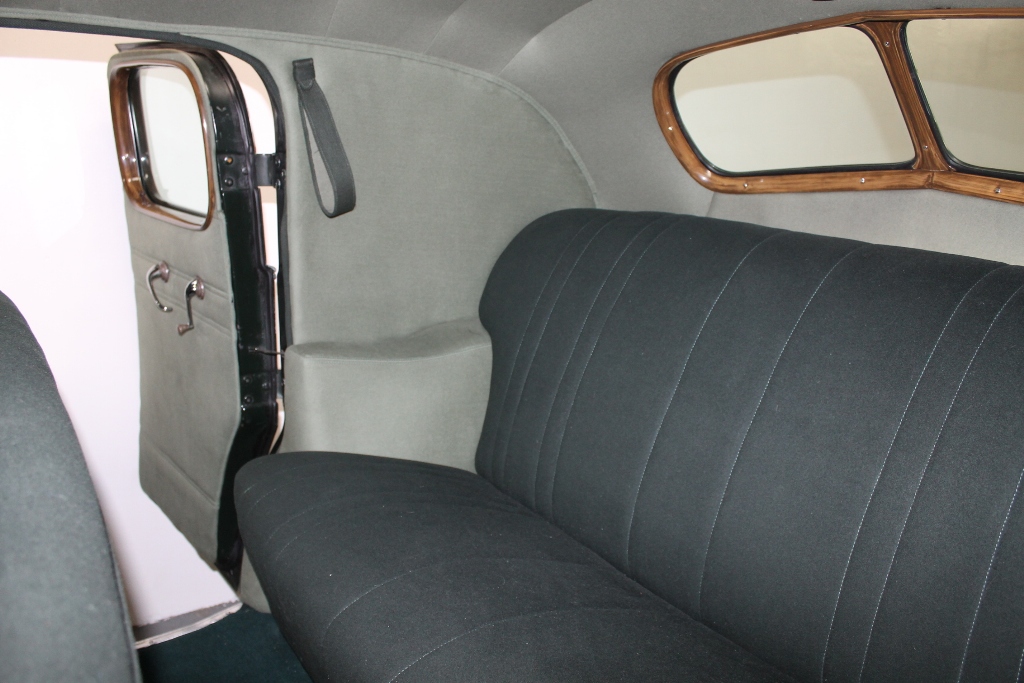 Another view – look how nice the woodgraining is here.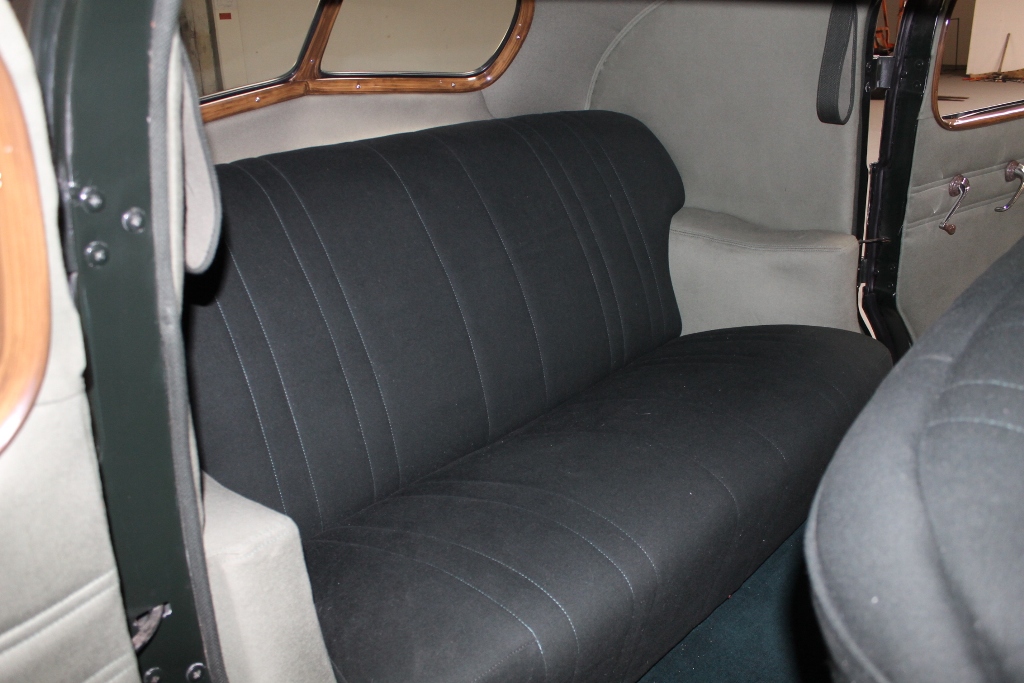 Very nice indeed.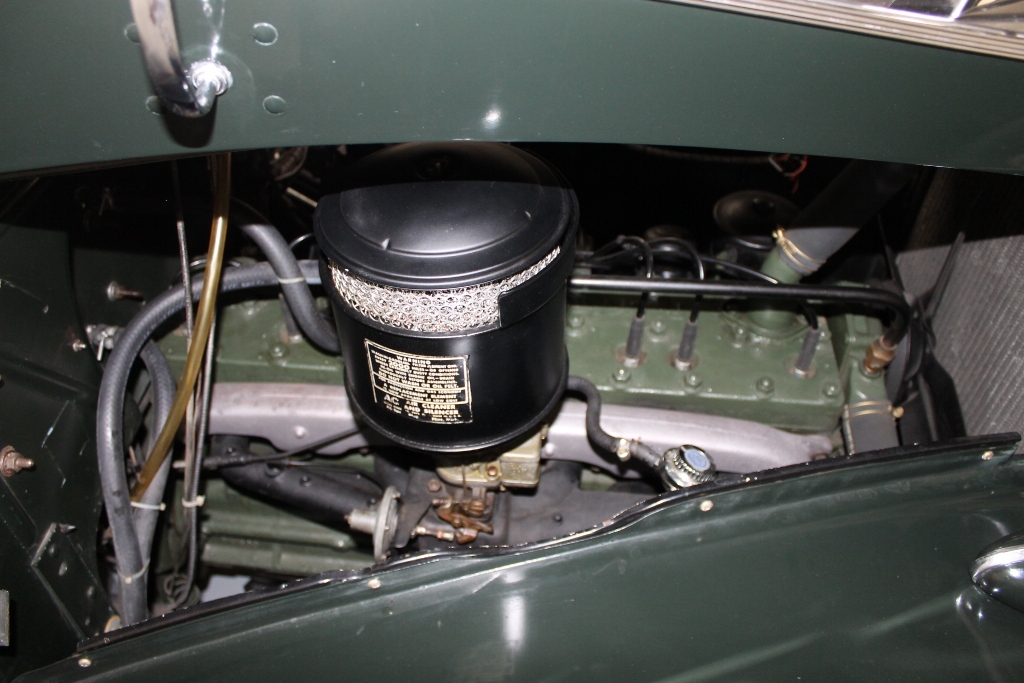 There's the 282 Cubic inch Straight Eight Packard engine, nice and clean, and most importantly, running great!  This car really runs nice – starts right away, runs smooth, maintains 30 PSI oil pressure, and runs nice and cool at halfway on the temperature needle.  I bought this car and drove it home 70 miles  on the freeway during the L.A. rush hour,  and it handled that torture test with no problems at all!   At the end of the drive, I was very impressed with the car!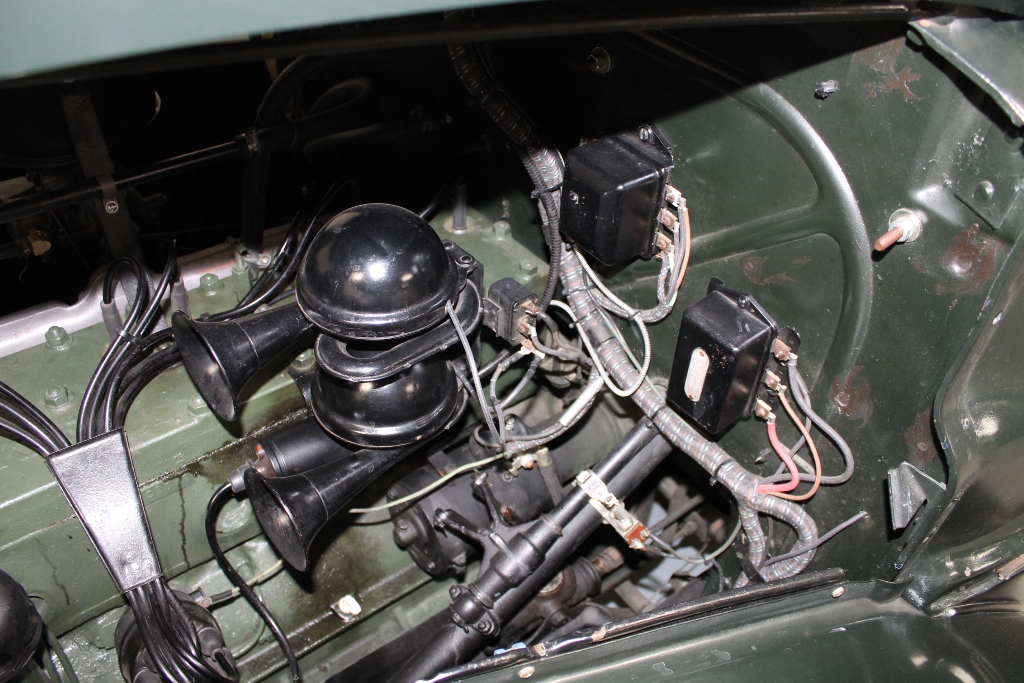 Here's the driver's side, showing the new and correct wiring harness, the overdrive relay, and the horns.  The overdrive works perfectly, as do the horns.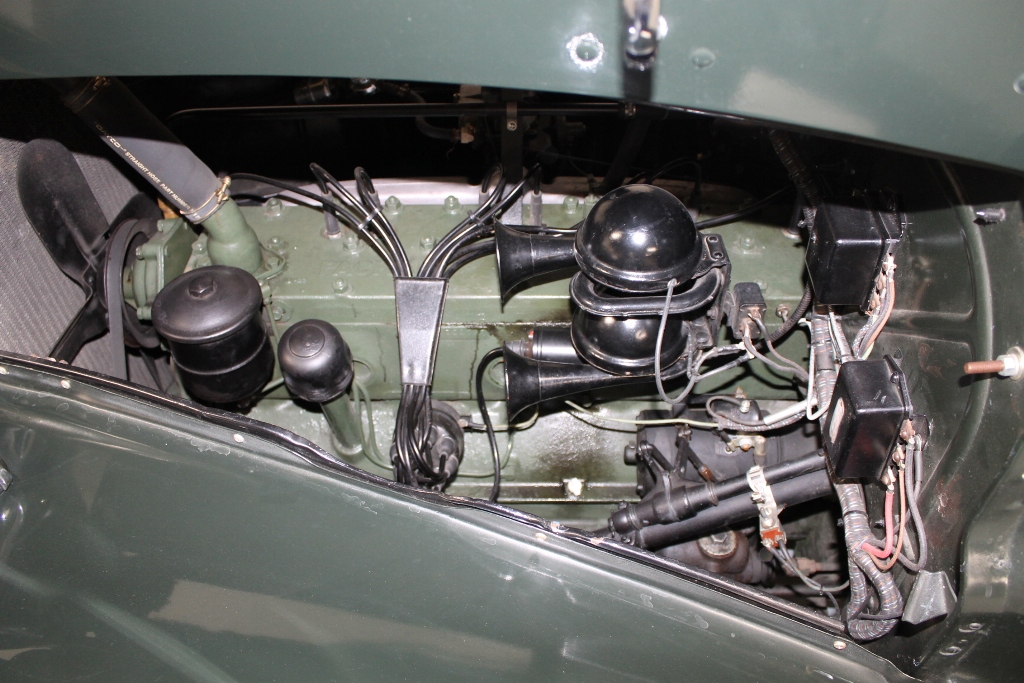 Nice!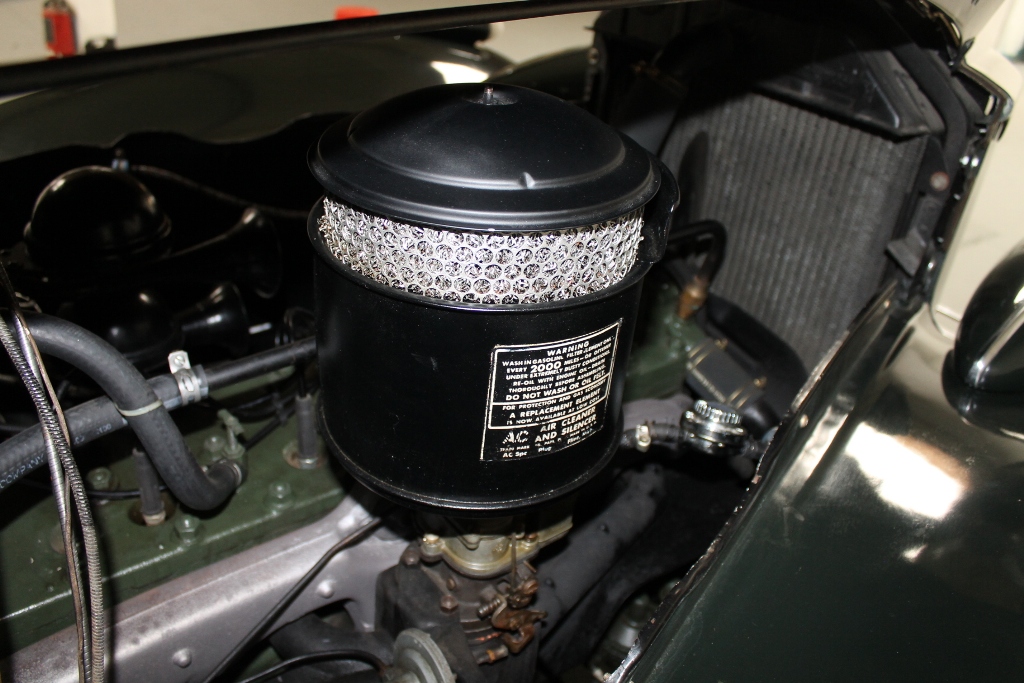 A final view of the engine.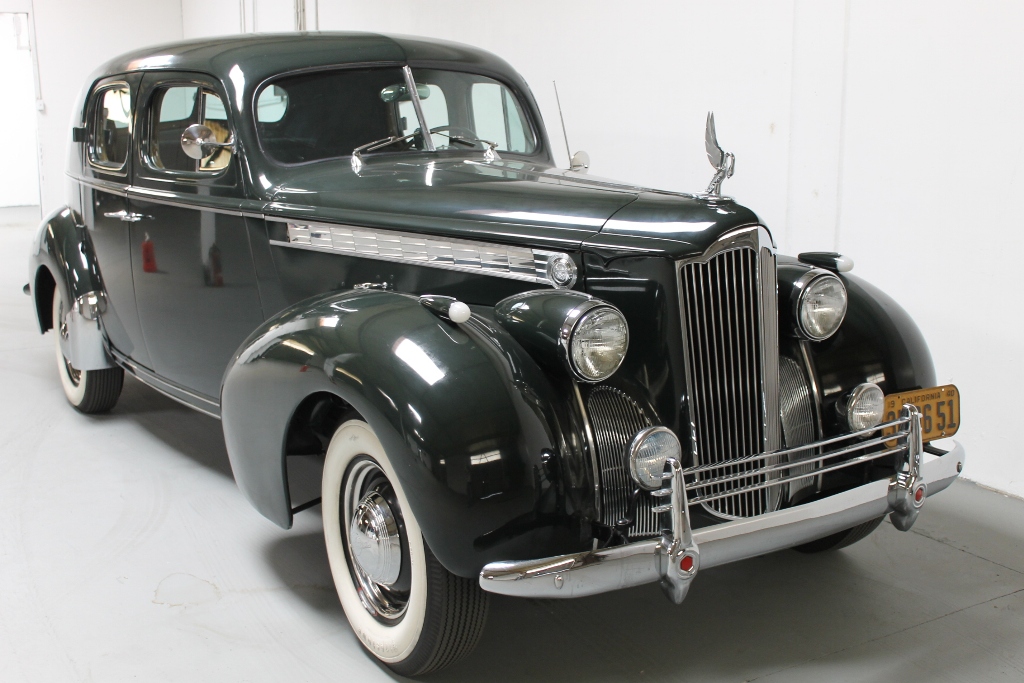 A really good looking car.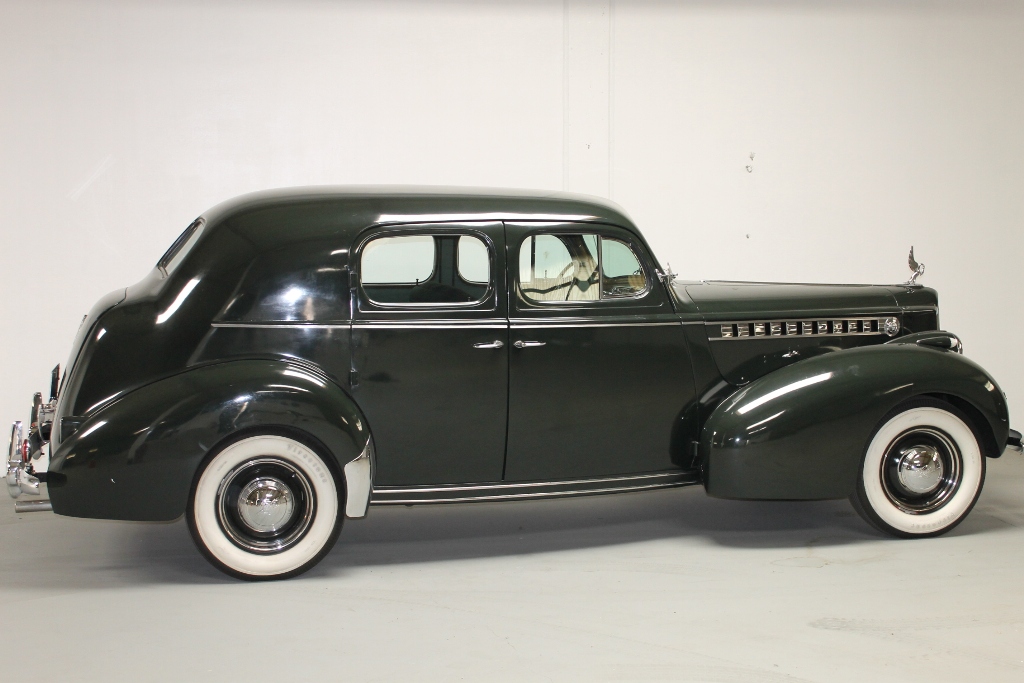 The paint is  nice lacquer, a high quality effort.  I noted some spots that have cracked, particularly on the trunk and roof.  So, the paint job, while very nice, is not perfect.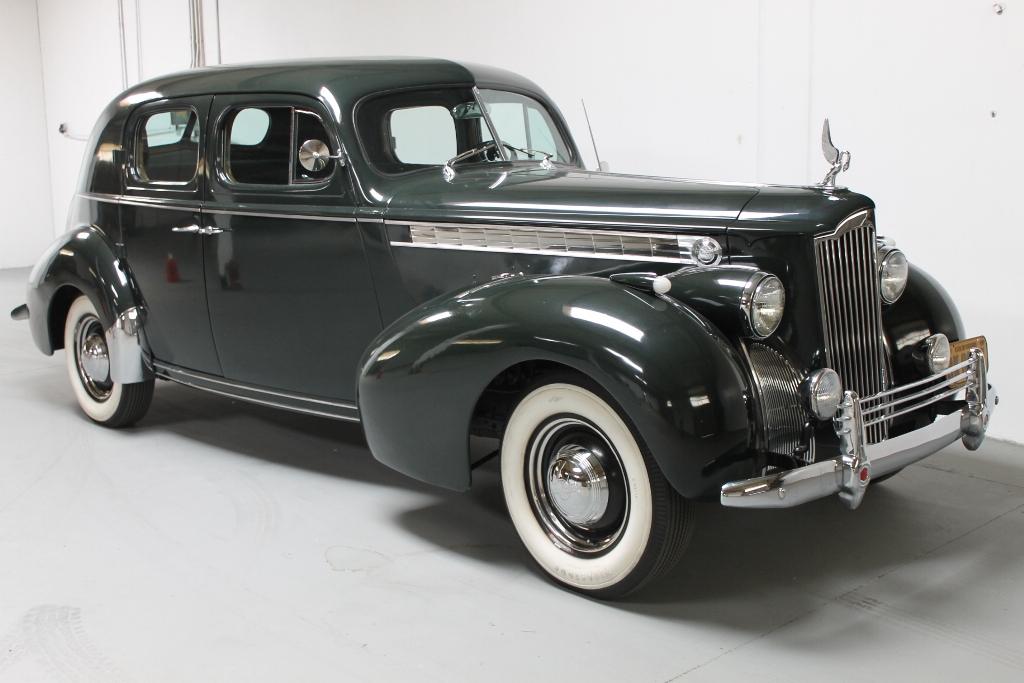 That is a pretty car!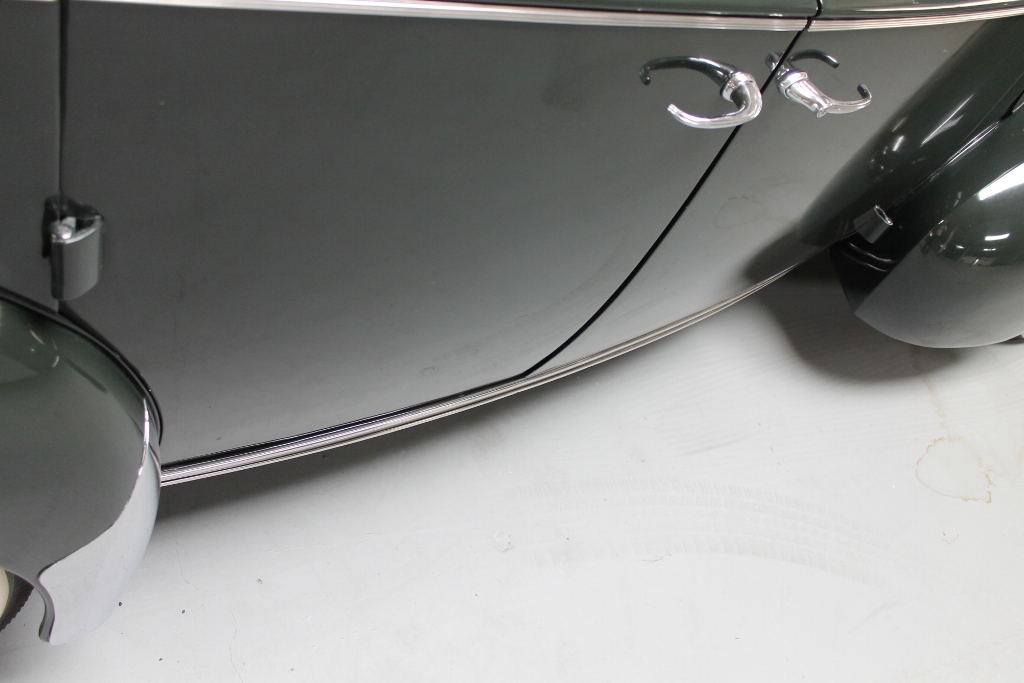 Here's a detail of the runningboard delete.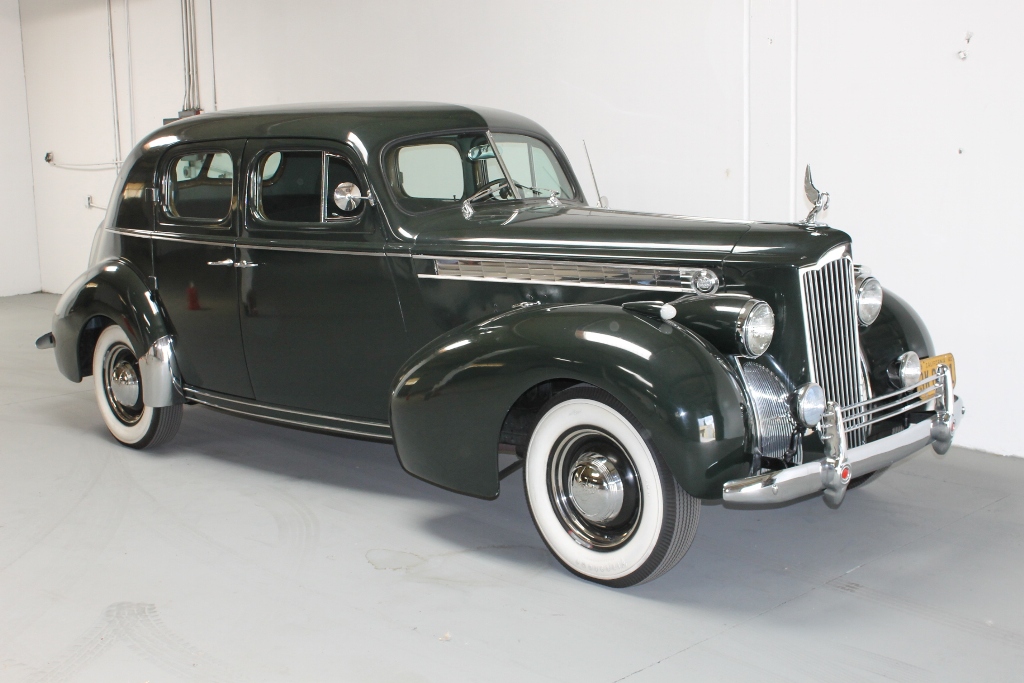 An excellent Packard !