This 1940 Packard 160 business Coupe is beautifully restored, it's a Full CCCA Classic, and with factory overdrive and a power to weight ratio only exceeded by a J Duesenberg, lots of fun to drive!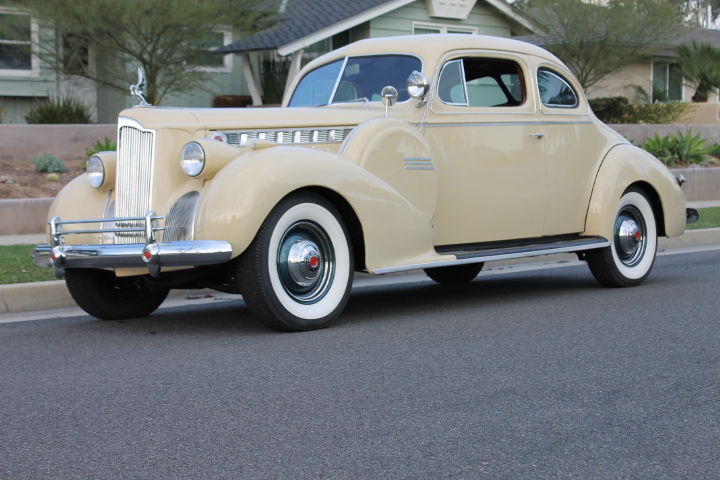 .
This car is loaded with accessories too – bumperguards, Cormorant mascot, Packard Spotlight, Dual sidemounts,  sidemount mirrors, radio, heater,  factory overdrive.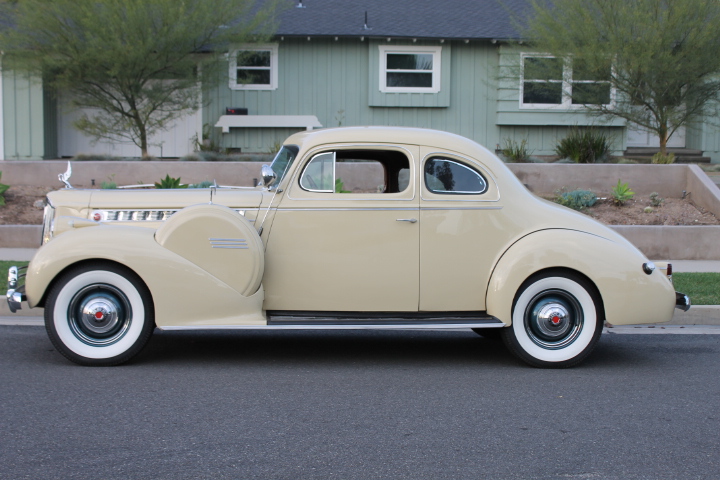 .
This car was restored, shown and toured on Caravans and driven to concours shows.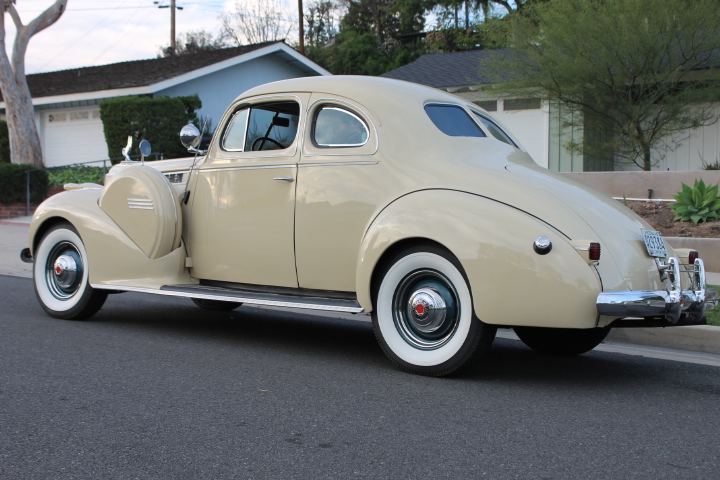 .
Here's a shot from the rear – I like the wide whitewall radial tires, perfect for touring!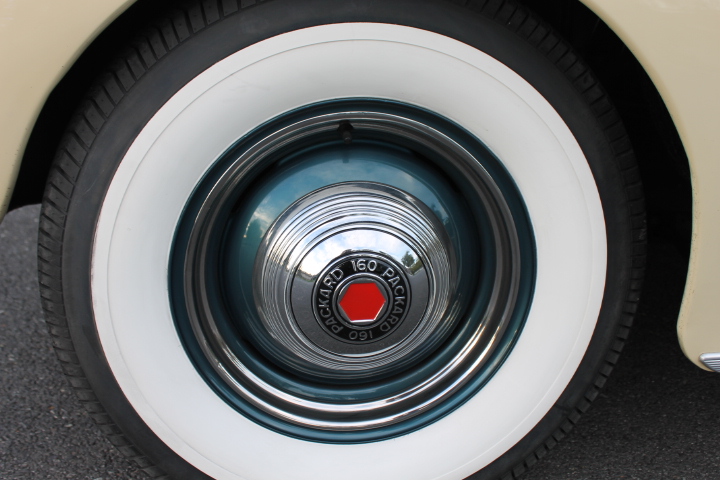 .
Lovely wide whitewalls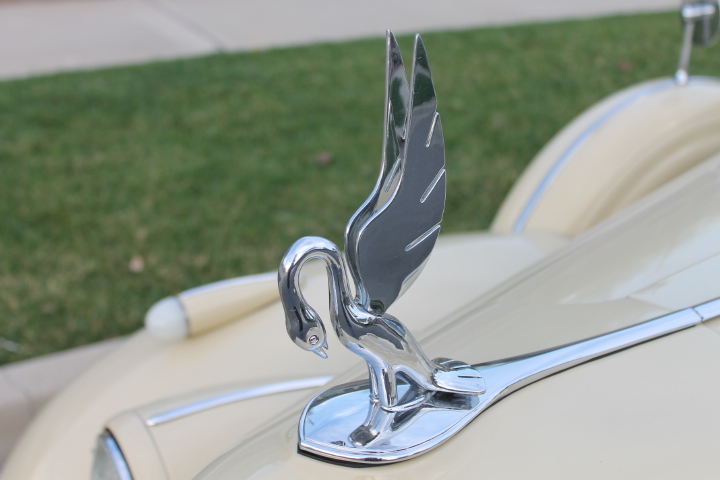 .
The Iconic Packard Mascot – the Cormorant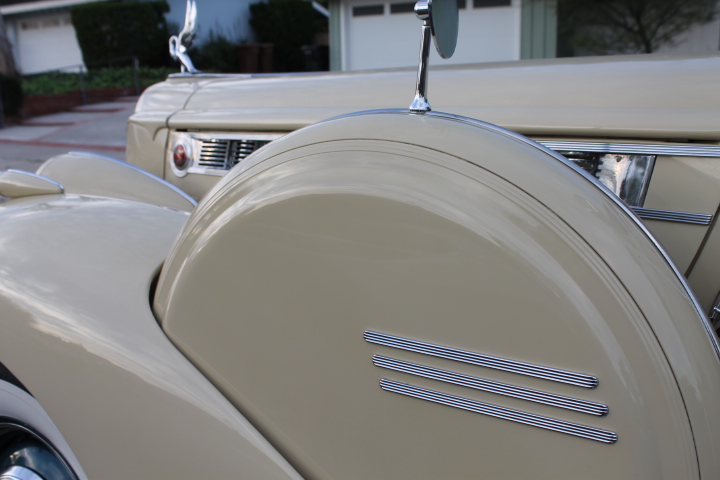 .
Sidemounts with Mirror and correct speed line trim pieces!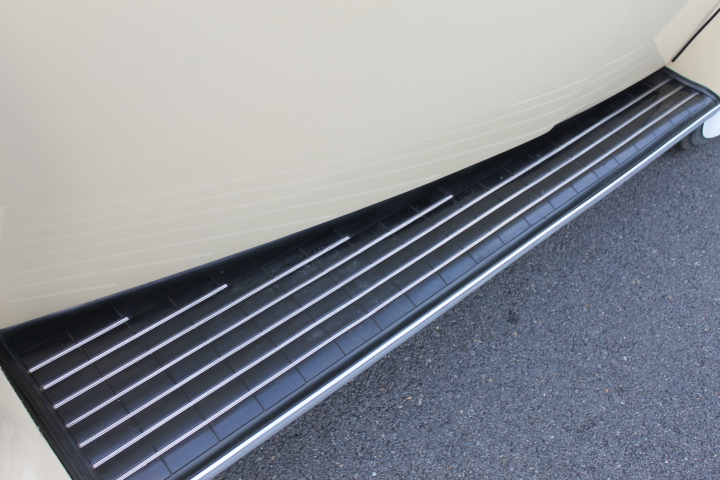 .
Beautiful runningboards – correct pattern and trim.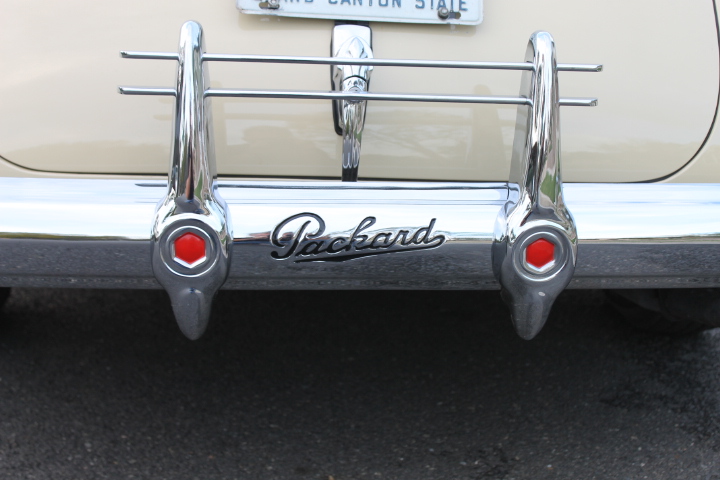 .
The rear bumperguard folds down to allow the trunk to open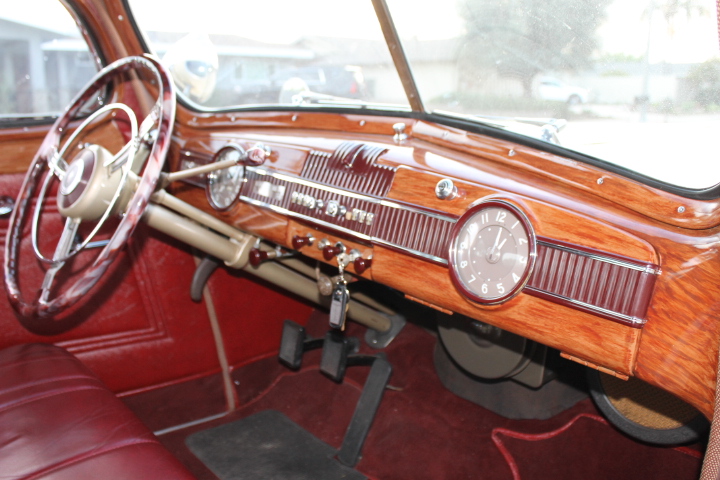 .
Beautifully woodgrained dashboard, perfect dash plastic, and a lovely steering wheel recast in the 1940 Marb le Pattern.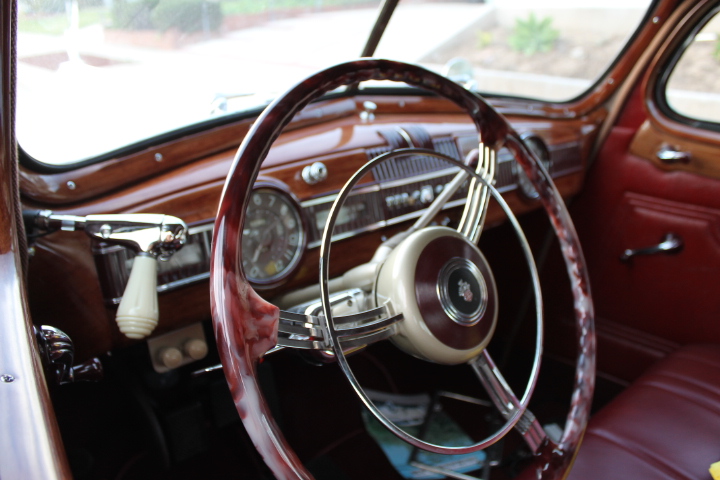 .
Absolutely beautiful!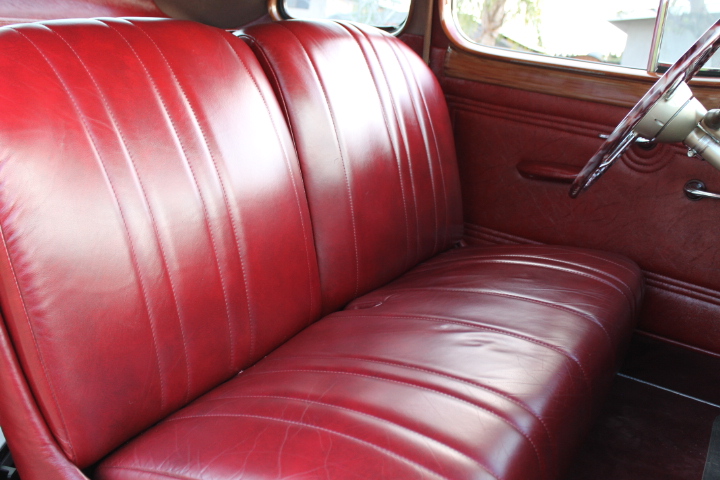 .
Beautiful leather upholstery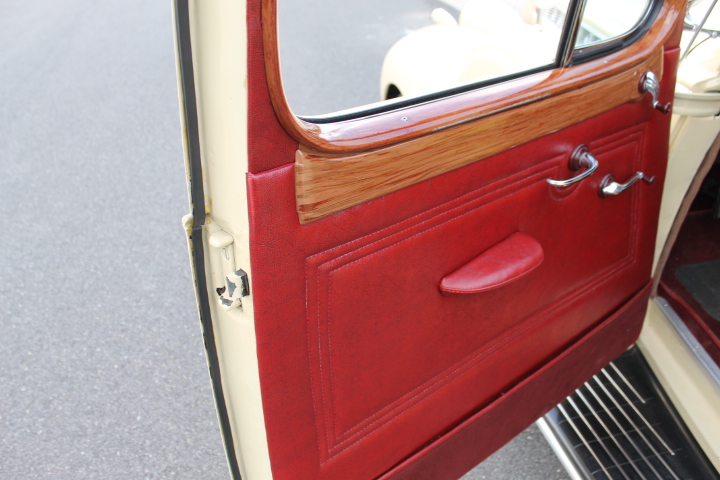 .
Beautiful doorpanel and clean door edge. And, note the vent window cranks.  The 120's did not have the vent window cranks, so we're looking at a genuine, real 160 here.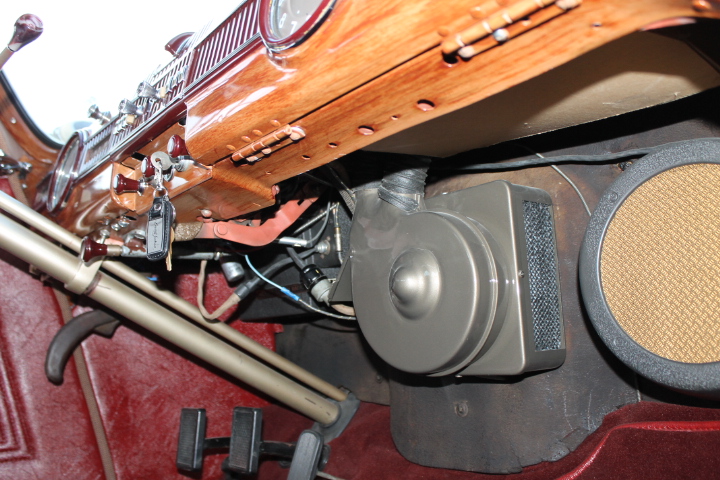 .
Nicely done under-dash, with radio speaker and heater showing.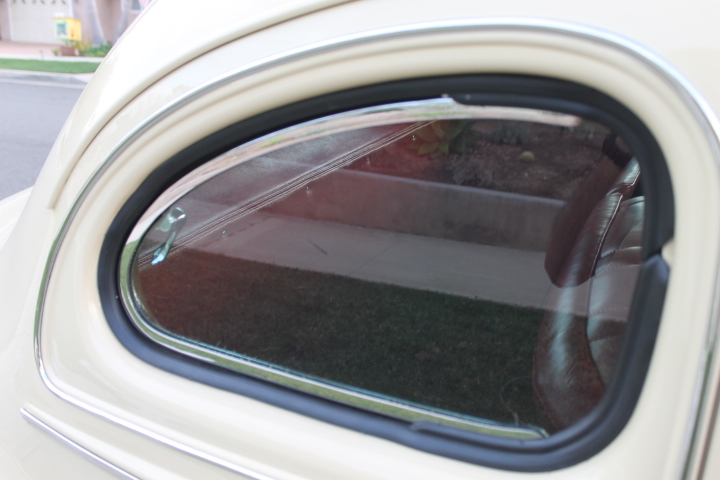 .
Chrome on vent windows is excellent as is the new rubber trim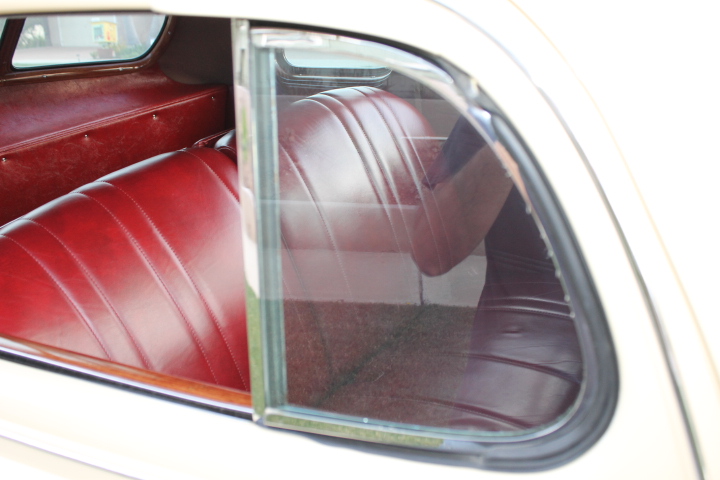 .
Again, nice vent windows.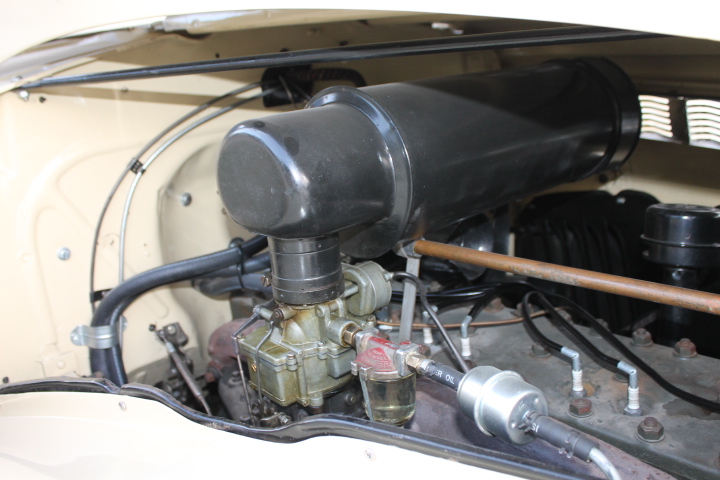 .
Clean engine bay with correct carburetor showing.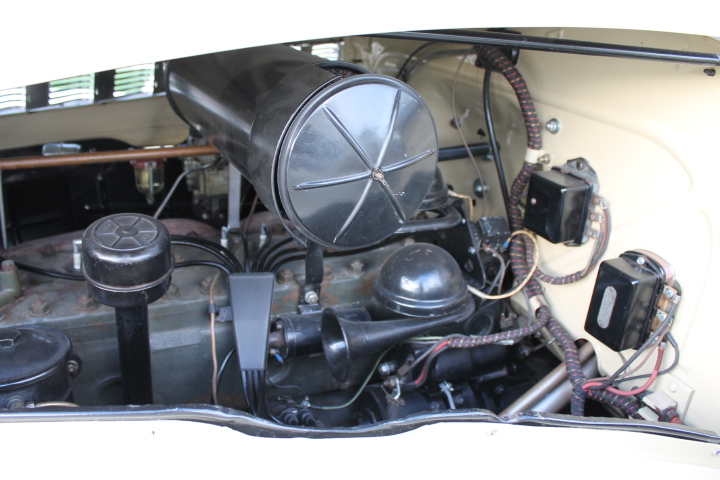 .
Here's the driver's side, showing the new correct wiring harness.  This is a 356 Cubic inch Packard Engine, with 160 factory rated horsepower!  It has plenty of power, and it really moves! This car will easily handle freeway traffic – it'll do 70 MPH all day long. This is a 356 engine from 1947 based on the F5 engine number.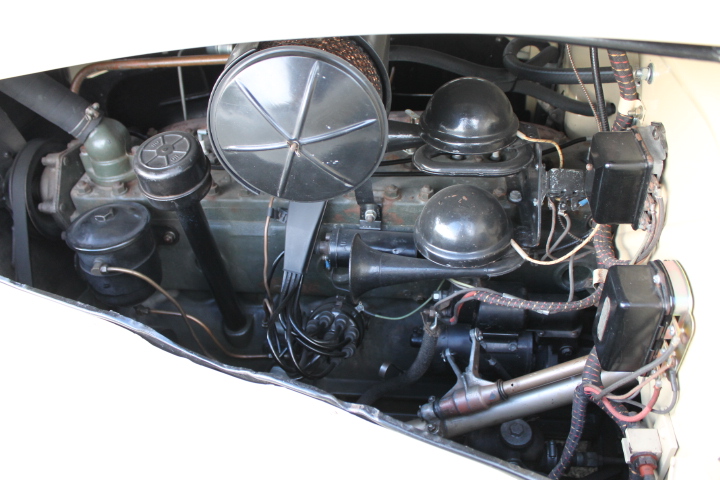 .
A powerful and wonderful powerplant!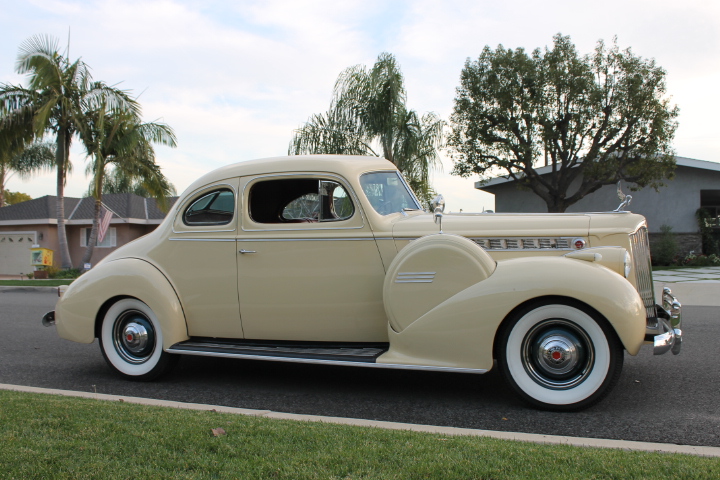 .
A perfect car-a-van car!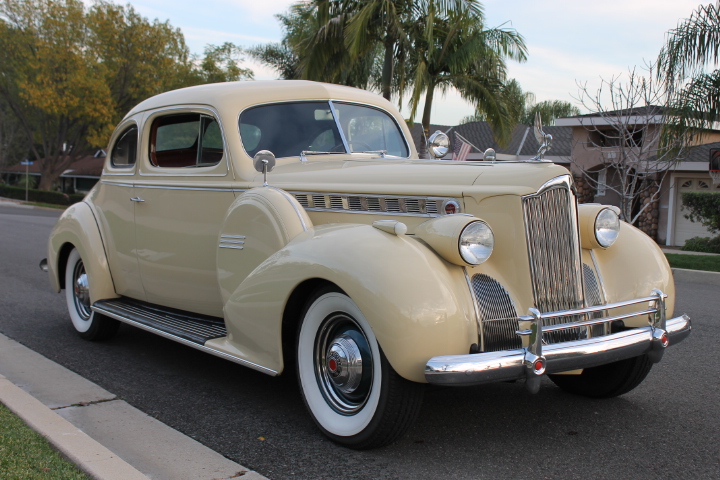 .
Wow!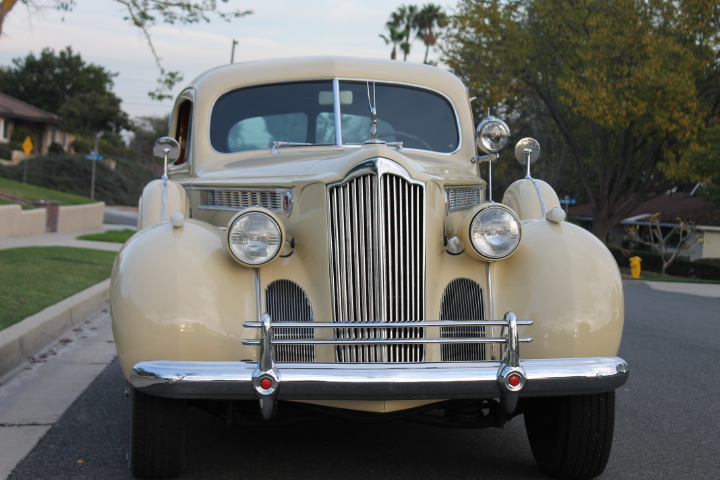 .
Beautiful plating!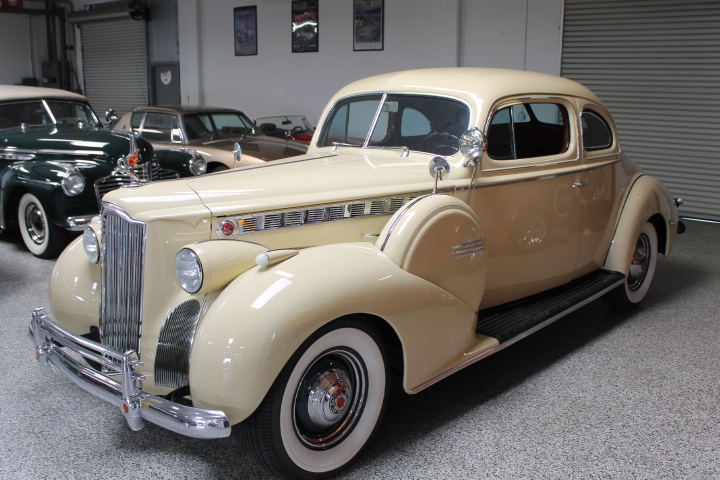 .
Lovely throughout!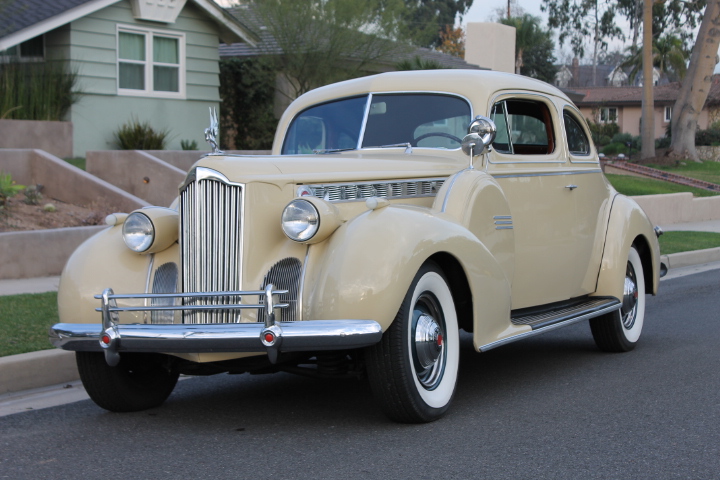 .
A beautiful and authentic car, ready to enjoy right now!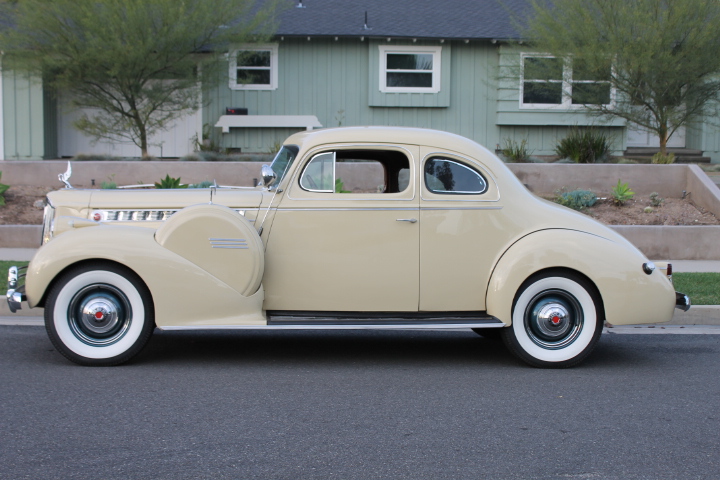 .
Hop in and go!