This gorgeous 1941 Lincoln Continental Coupe is offered by The Vault Classic Cars Dealership in Fullerton, California, 714-401-1047, and is absolutely beautiful in Zephyr Blue, with V-12, Factory overdrive, heater, and radio!  The work quality is extremely high, and it benefits from a 2006 restoration and more current maintenance documented at $90,539.88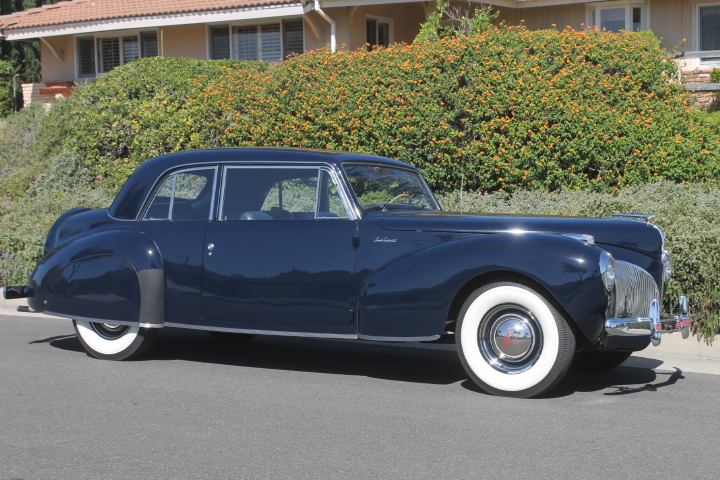 .
and it is beautiful!  Excellent paint quality, beautiful chrome, and correct and authentic. Wow!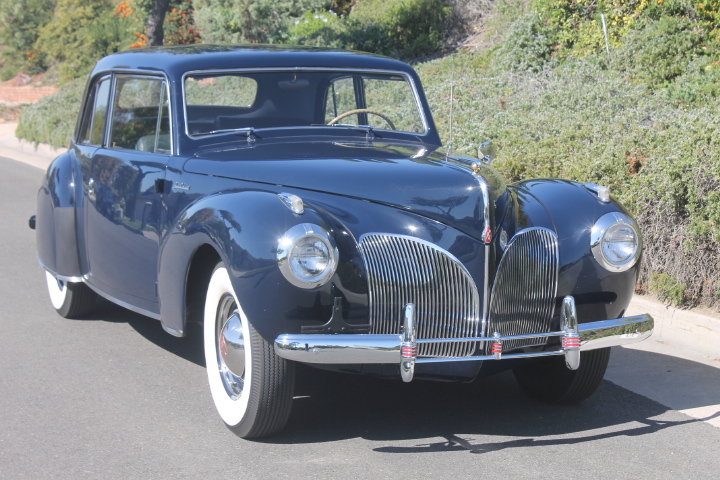 .
The front styling is fantastic – the grille evokes a ship's bow cutting through the water, and the bumpers with the narrow biplane section in the middle allow a full view of the beautiful grille.  All of the plating is in excellent condition.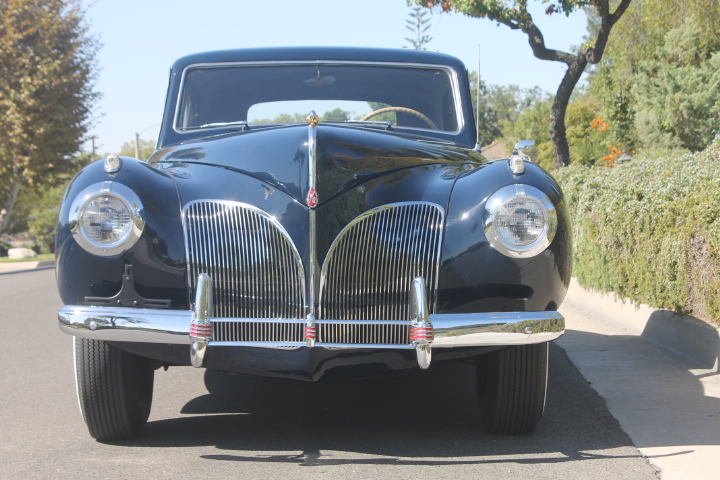 .
Excellent!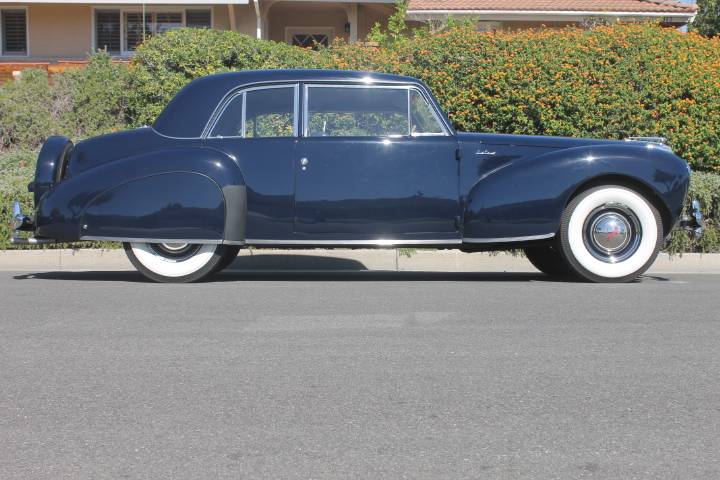 .
Beautiful in profile.  Excellent Wide Whitewall Firestone tires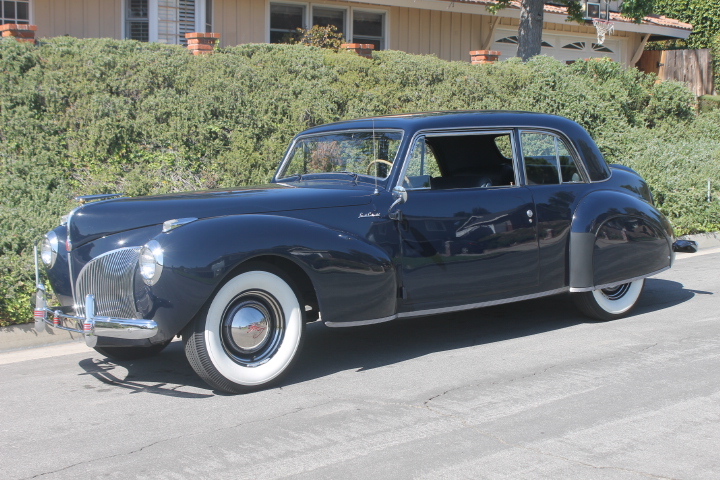 .
what a gorgeous car!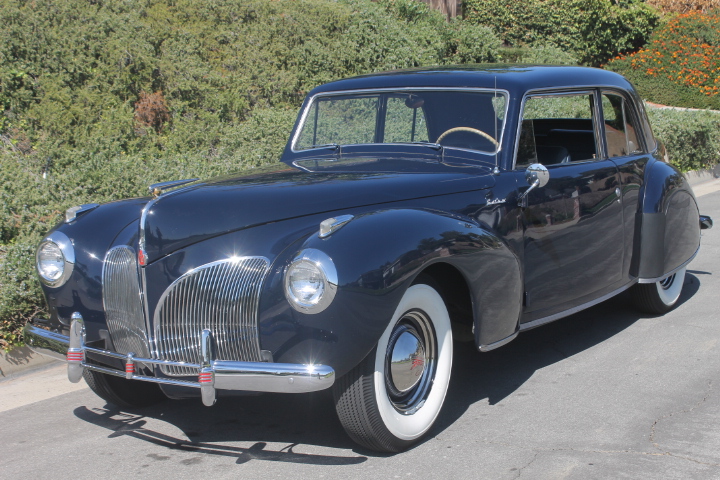 .
Wow!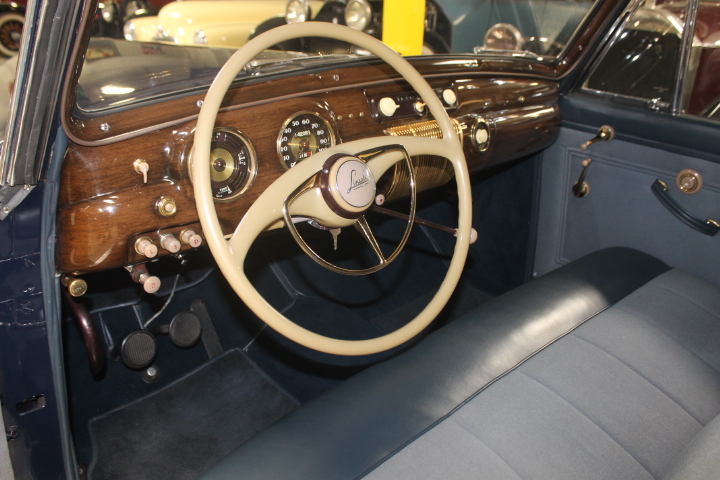 .
Stare in amazement at this beautiful interior – steering wheel like new, dasbhoard woodgraining just exactly right, gold trim exactly as it should be!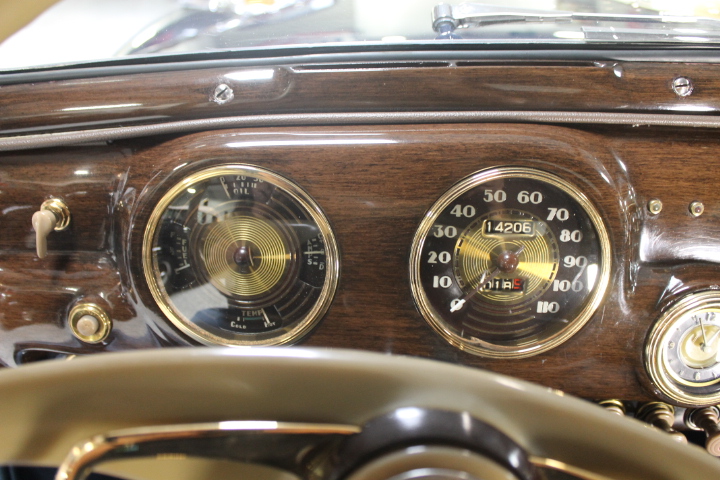 .
Vibrant instruments, all of which work properly too. Even the clock works !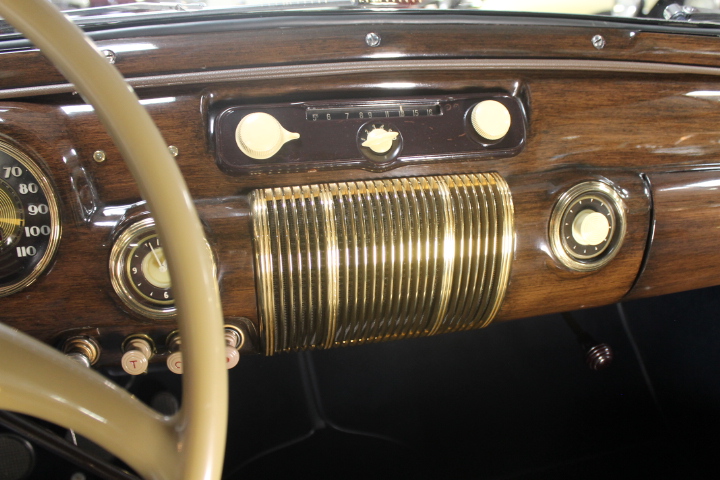 .
Let's talk about this beautiful and factory -appearing radio. Looks exactly right, and works great – but wait, there's more! It has been internally upgraded to run AM, FM, and MP-3.    Fear not, the car itself is the stock 6 volt system, the radio itself is the only electrical item that is different.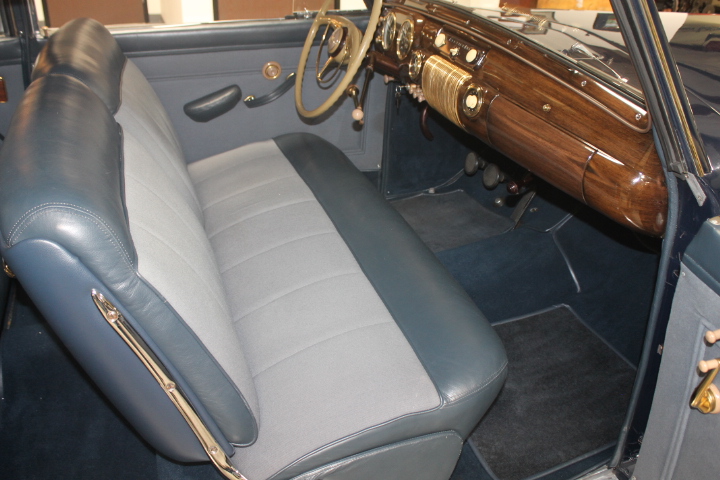 .
The Blue leather and whipcord interior is absolutely correct and in beautiful condition!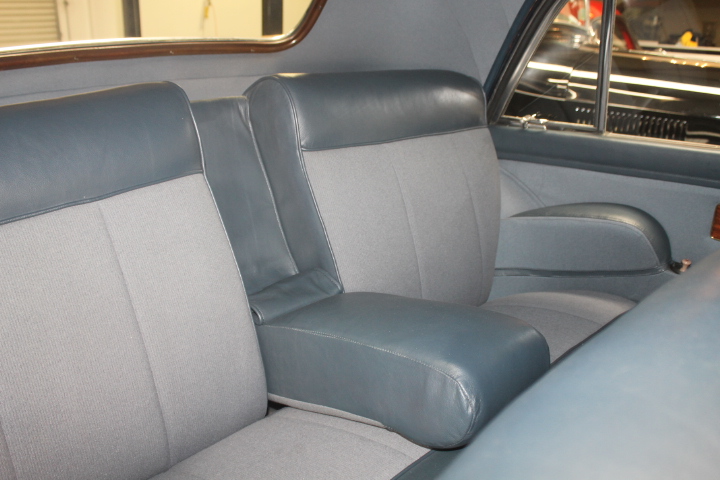 .
Beautifully tailored in the rear compartment too!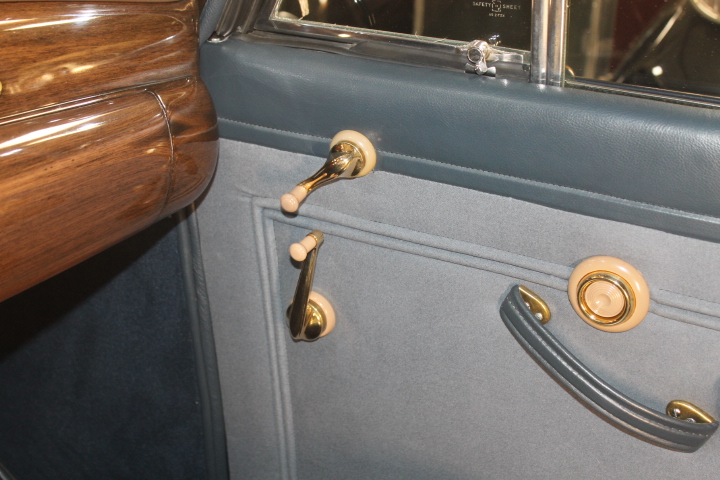 .
Note the gold trim interior fittings and handles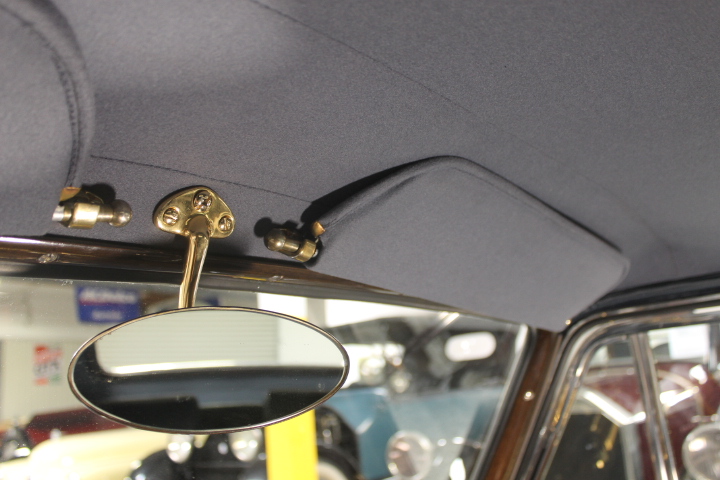 .
Beautiful everywhere you look!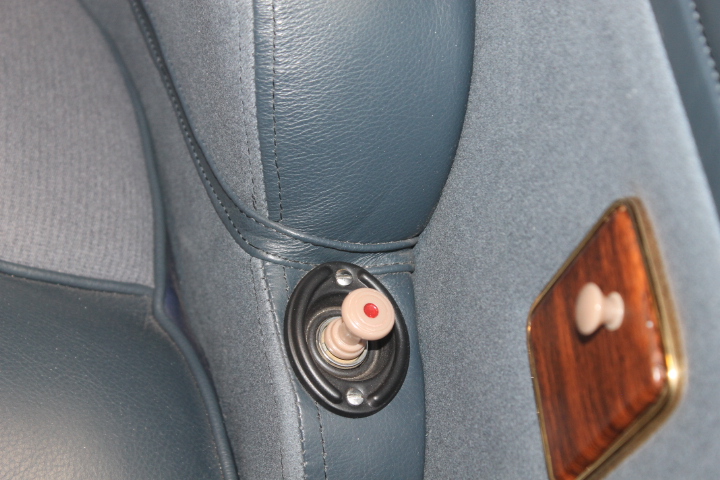 .
Even the lighter and rear ashtray are nice! Note the double stitching on the upholstery.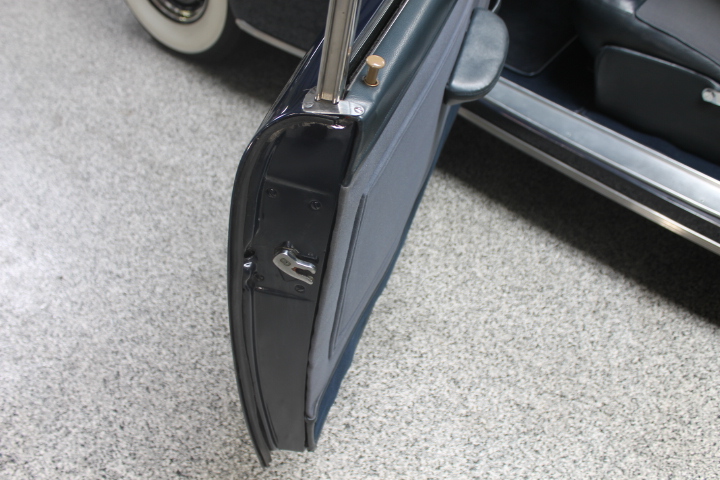 .
Excellent door edge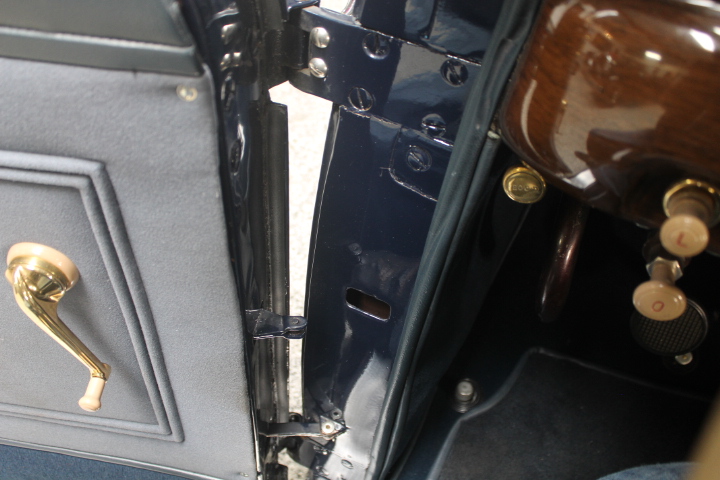 .
Excellent doorjamb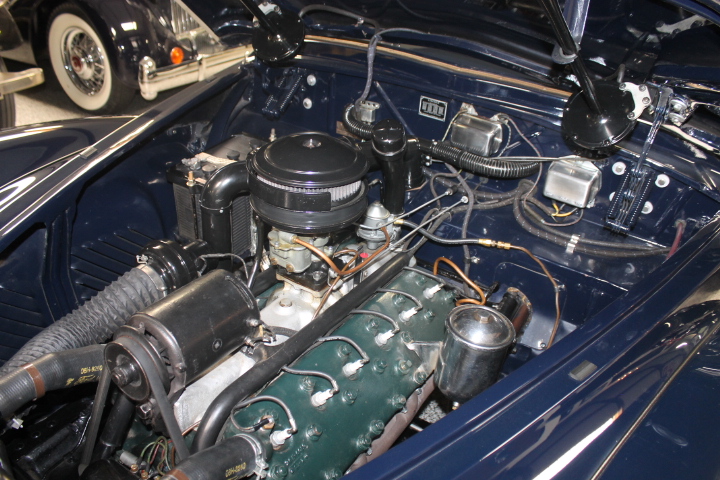 .
Excellent V-12 engine, rebuilt 2006.  Transmission also rebuilt 2006.  I can tell you this car drives beautifully! Excellent power, overdrive works every time, brakes are powerful, and the front suspension is tight and extremely quiet.  An absolute pleasure to drive.  I'll quote the owner regarding the touring experience: " In these 9,000 miles, the car has carried me from Denver to St. Louis to New Orleans & back, and then to Arizona, Utah, Wyoming, South Dakota, Nebraska and back in desert temperatures. It has proven to be a very reliable, fast and comfortable tour car."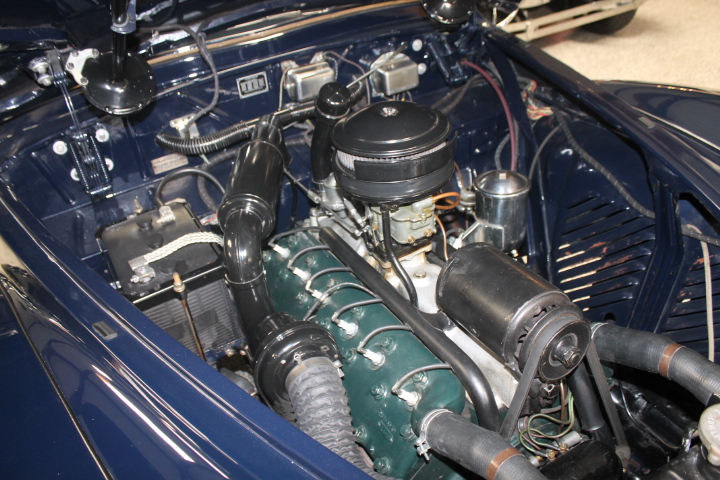 .
The V-12 engine is from a Postwar Lincoln. It looks great, and it operates exactly as it should.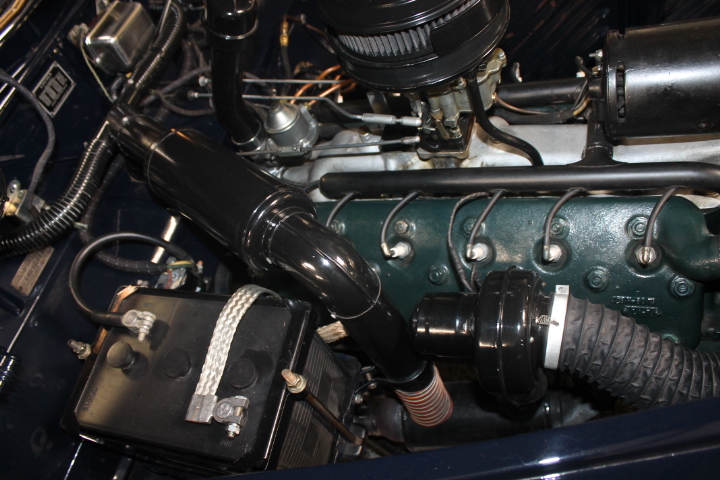 .
Here's the heater – the Blower fan takes in air, circulates it through a canister that surrounds the exhaust pipe, and then back up and into the ventilation system!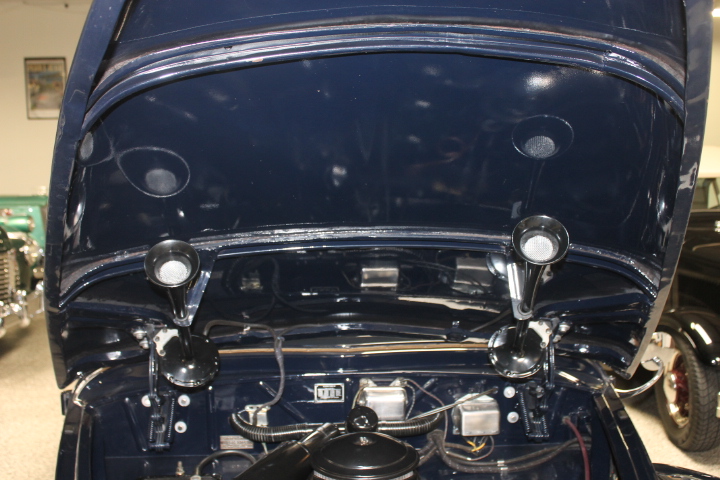 .
Under the hood is nicely finished too!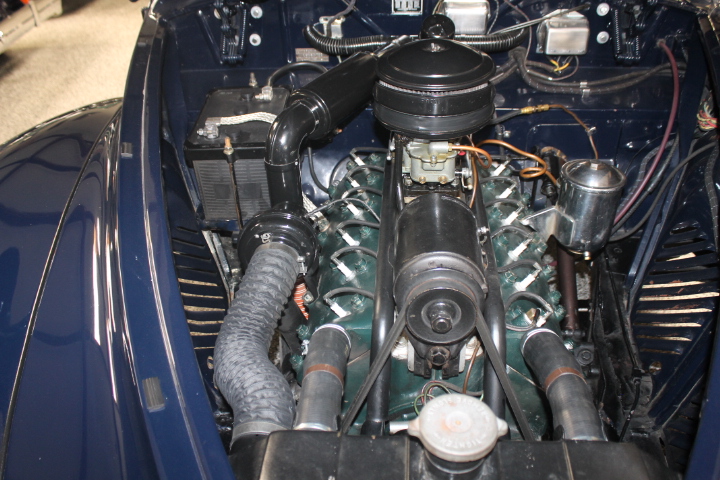 .
Also note the new and correct cloth backed wiring harness.
.
Handsome, and ready for all CCCA, AACA, and LCOC tours and shows.