1948 Buick Roadmaster Convertible. Absolutely beautiful,  Stunning in yellow and brown leather! 320 Cubic inch straight 8 Runs great, Dynaflow automatic transmission works as it should, hydraulic system and brakes recently refreshed.  Long California ownership to 1977, and Montana back to 1974.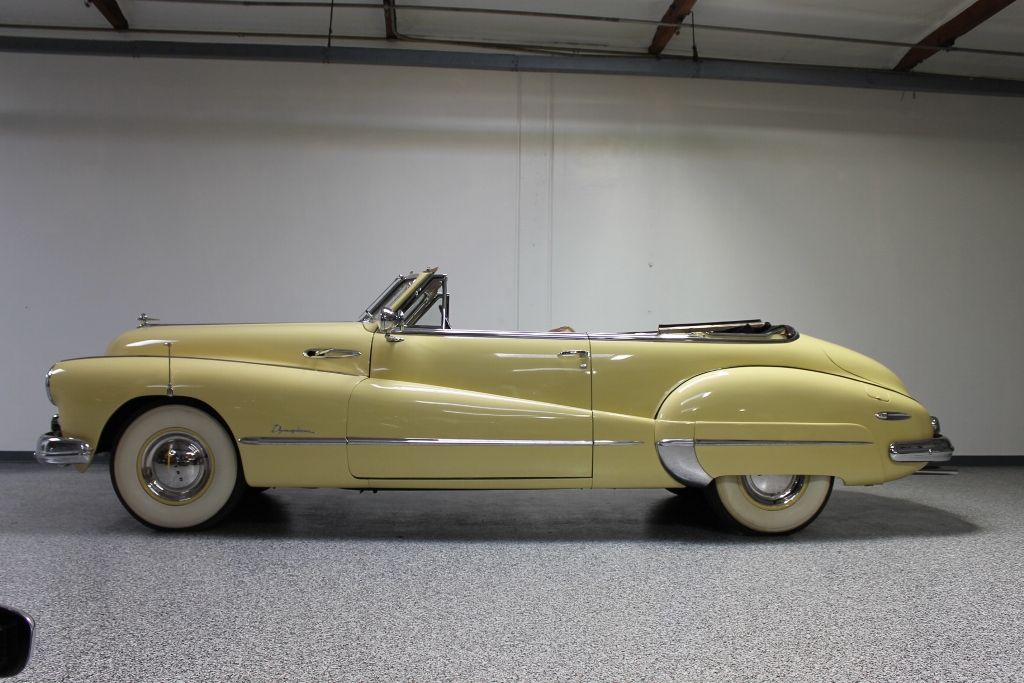 .
Wow! That is a spectacular car!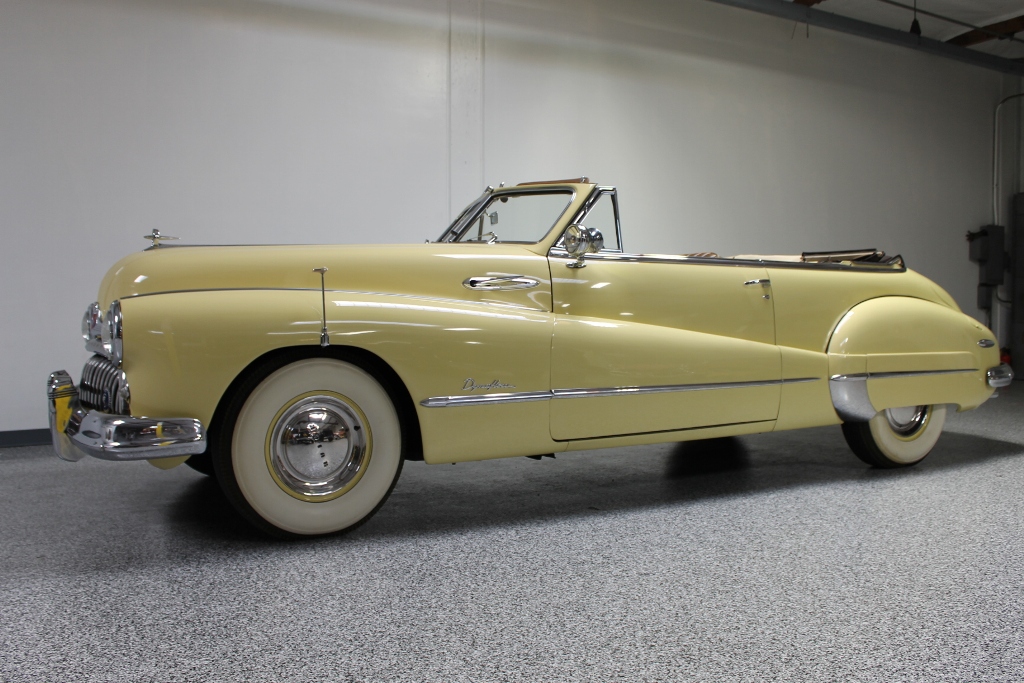 .
Beautiful yellow paint, wonderful chrome and stainless on this car!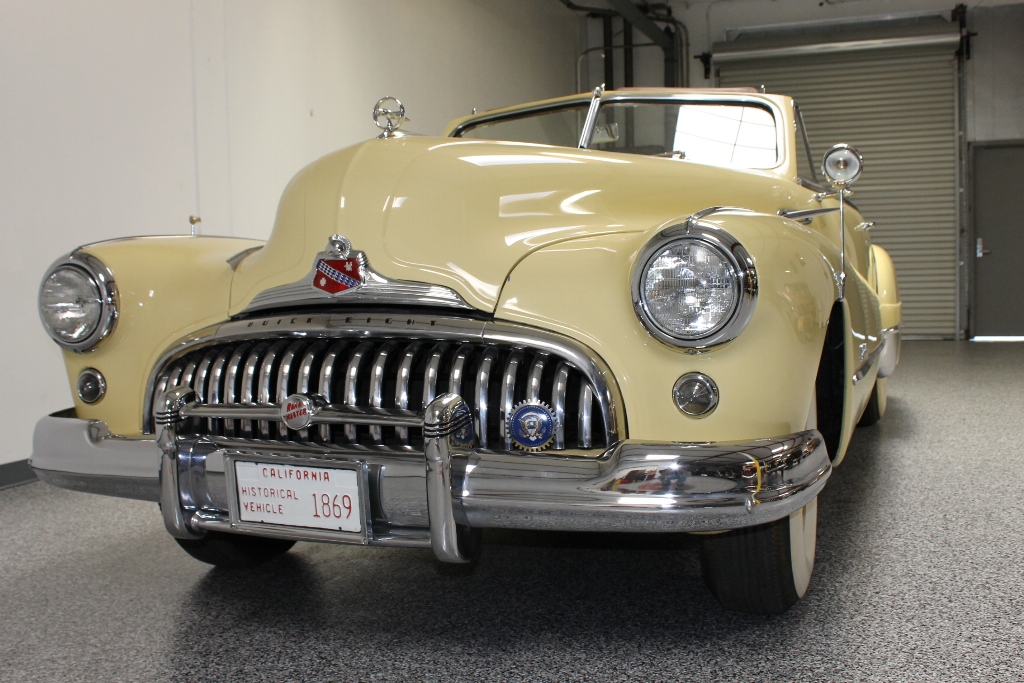 .
Restored and beautiful.  I love the Buick Grille for '48.   Note it says "Roadmaster" on the centerpiece of the bumperguard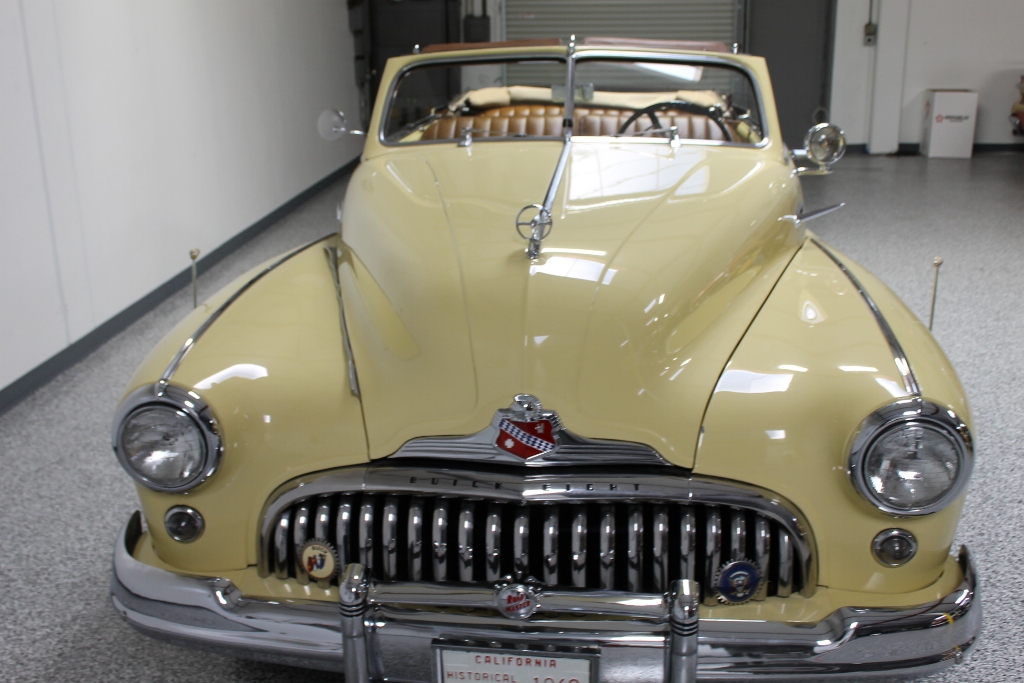 .
Another view that highlites the bomb-sight hood ornament and the lovely Buick Crest emblem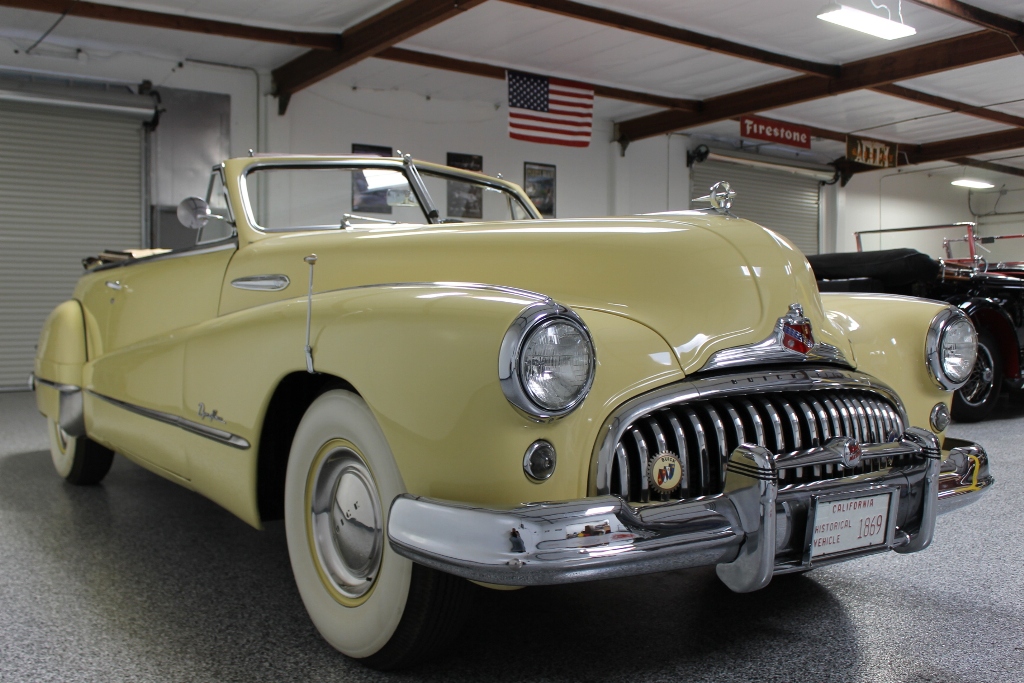 .
Bodywork super straight and nice.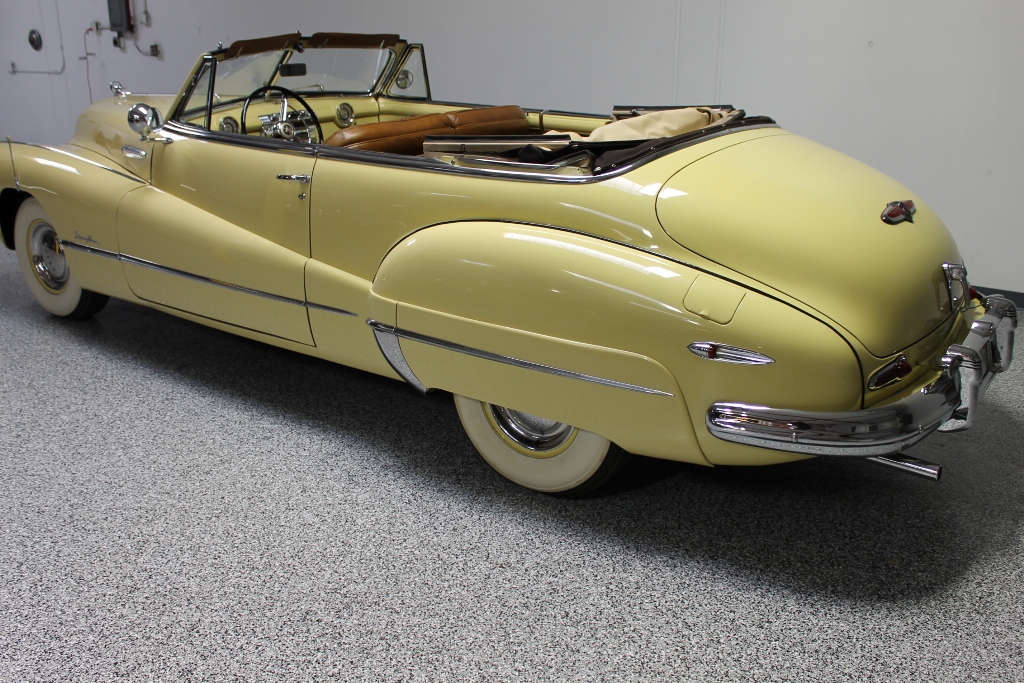 .
Lovely – note the bullet reflectors on the rear fenders – a great piece of Buick postwar styling!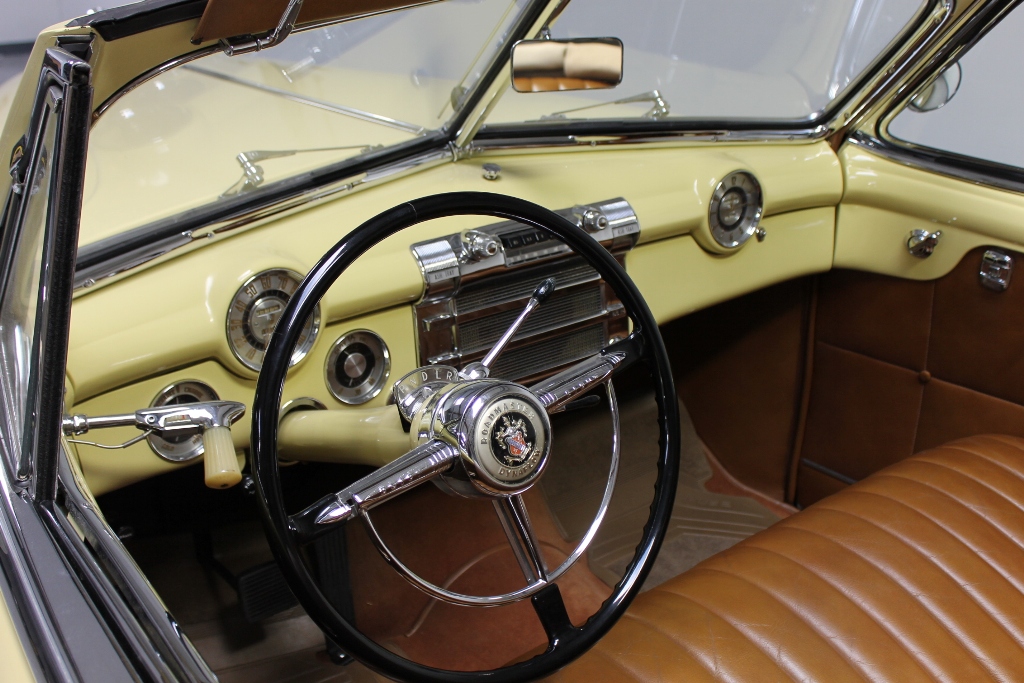 .
Beautiful driving compartment – Chrome and instruments look like new, they work properly,  and it's a visual treat to sit behind the wheel.  I did note a hairline crack on the steering wheel, visible in this photo.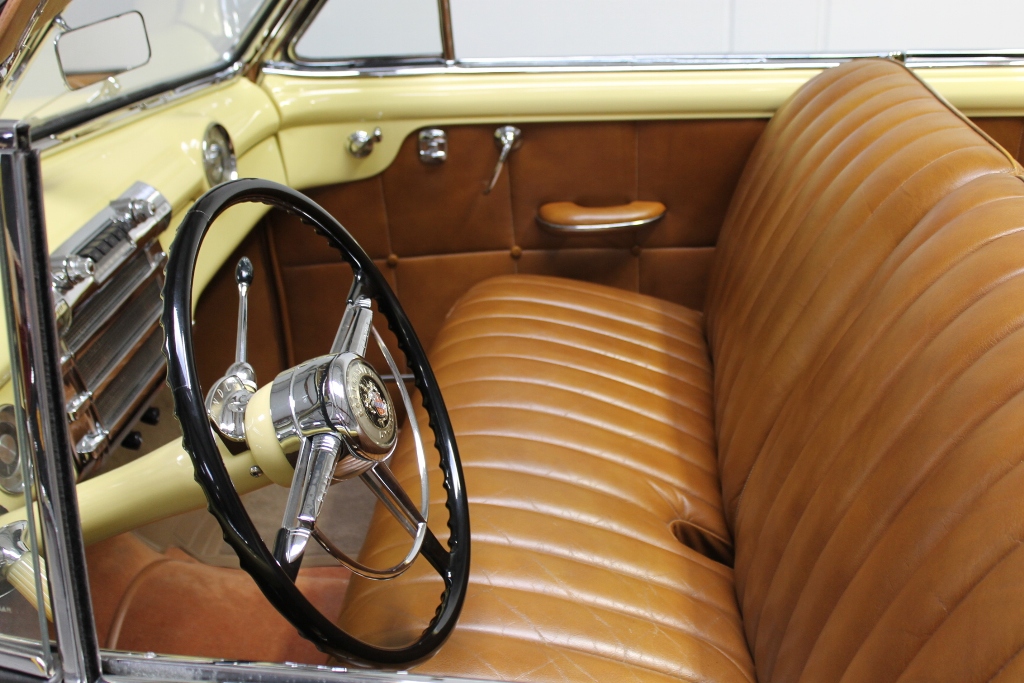 .
Excellent leather interior – full leather, not vinyl.  Done in a moderate grain leather appropriate for the car. There are some flex marks where the driver sits, which you can see in this photo.  The leather is still smooth, soft and nice throughout.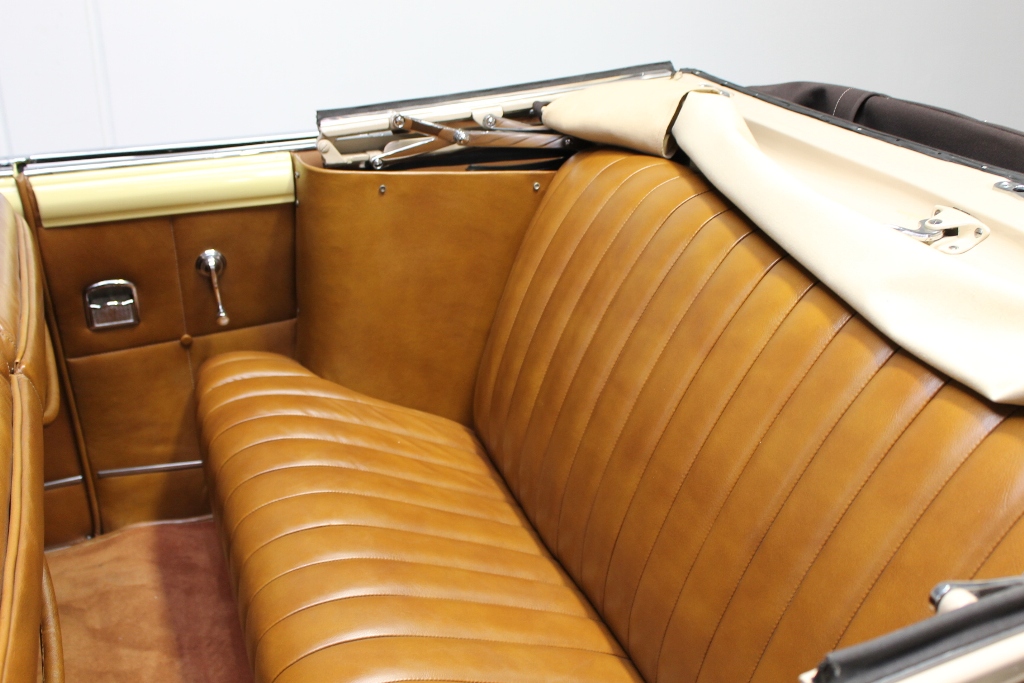 .
Lovely Leather in back, too, complemented by thick wool carpeting.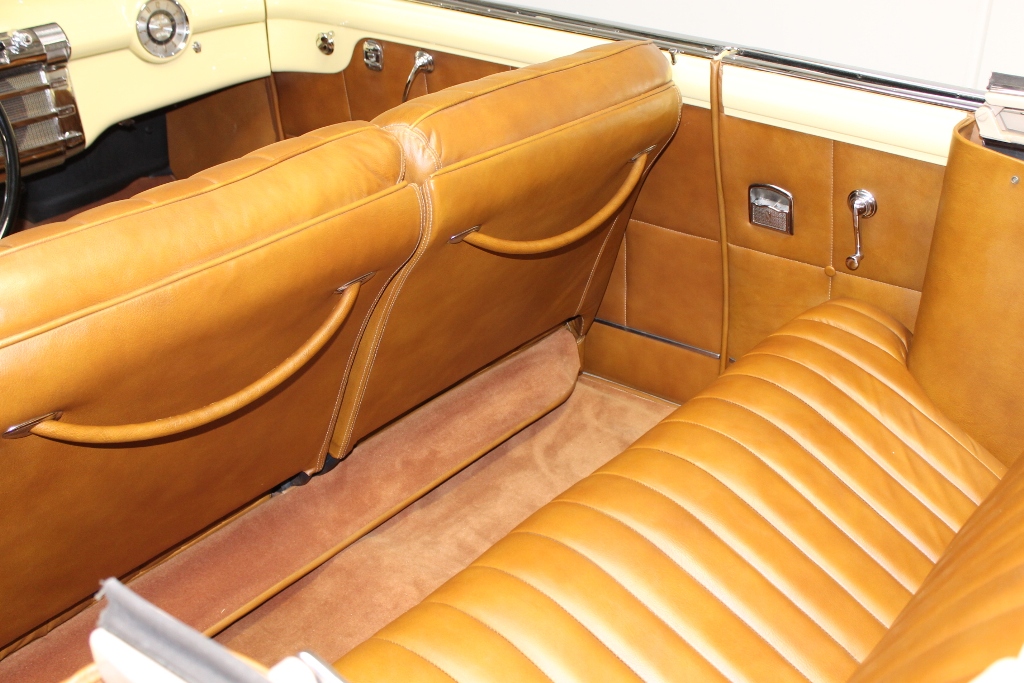 .
The rear seat lap robe straps are present and nice.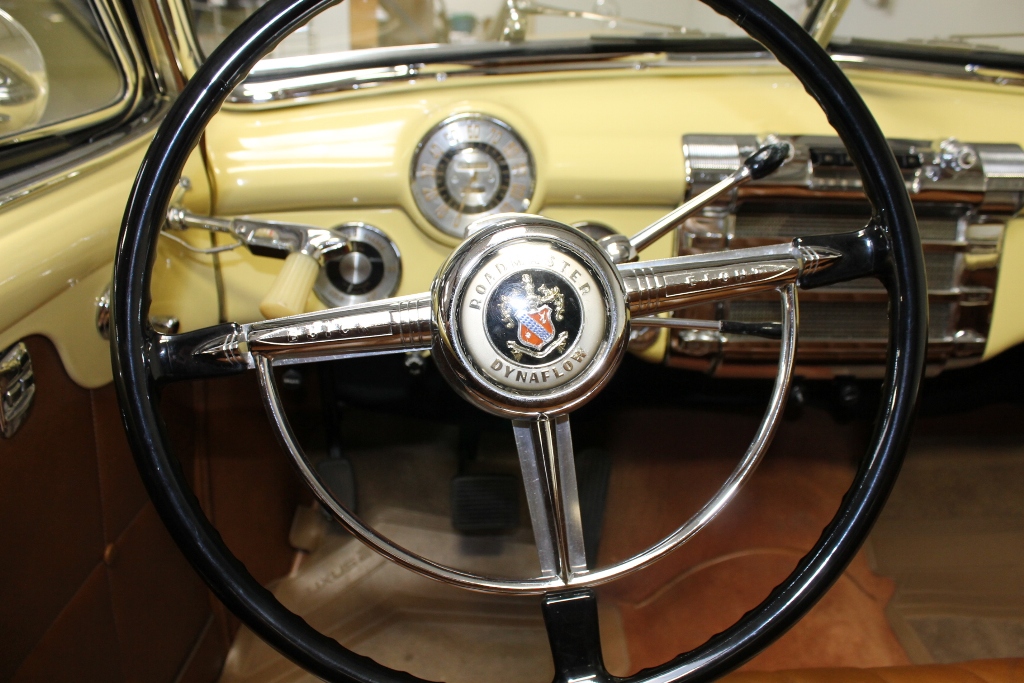 .
I love that steering wheel emblem "Roadmaster Dynaflow"  !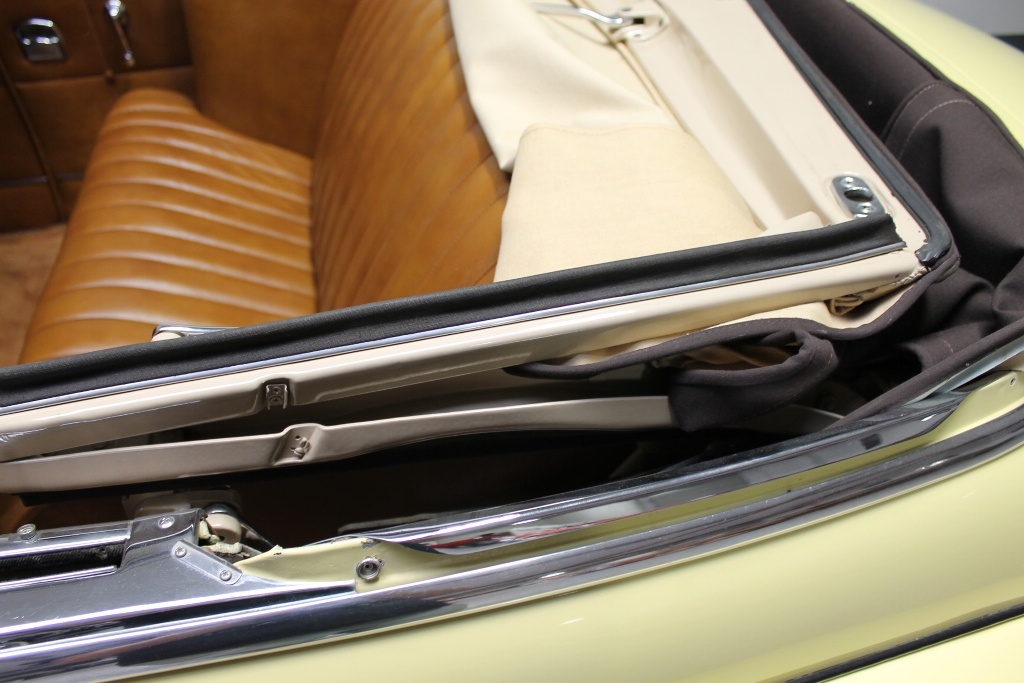 .
Beautifully restored top bows and mechanism.  Lovely stay-fast top fabric in dark brown.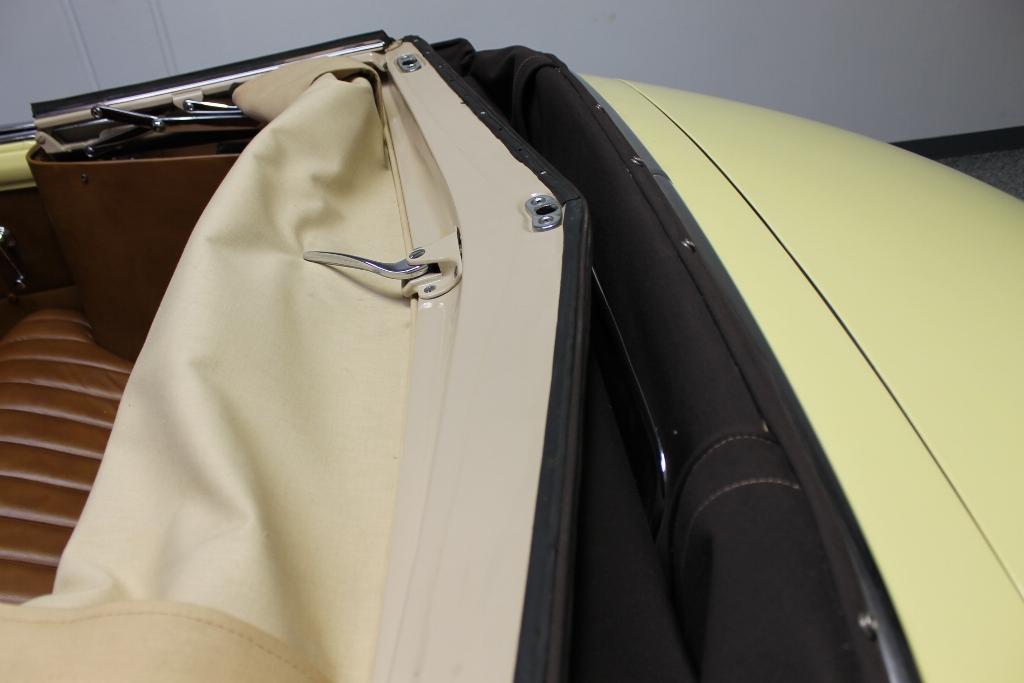 .
Excellent top mechanism.  Also note the small, rectangular rear window with chrome frame.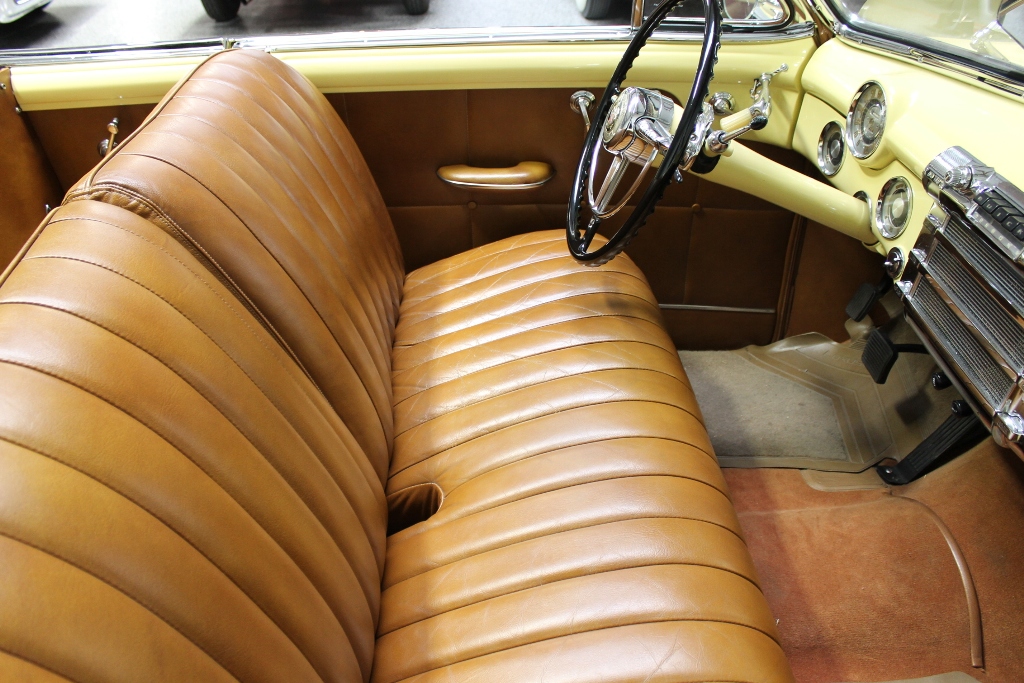 .
Soft & Comfy Leather!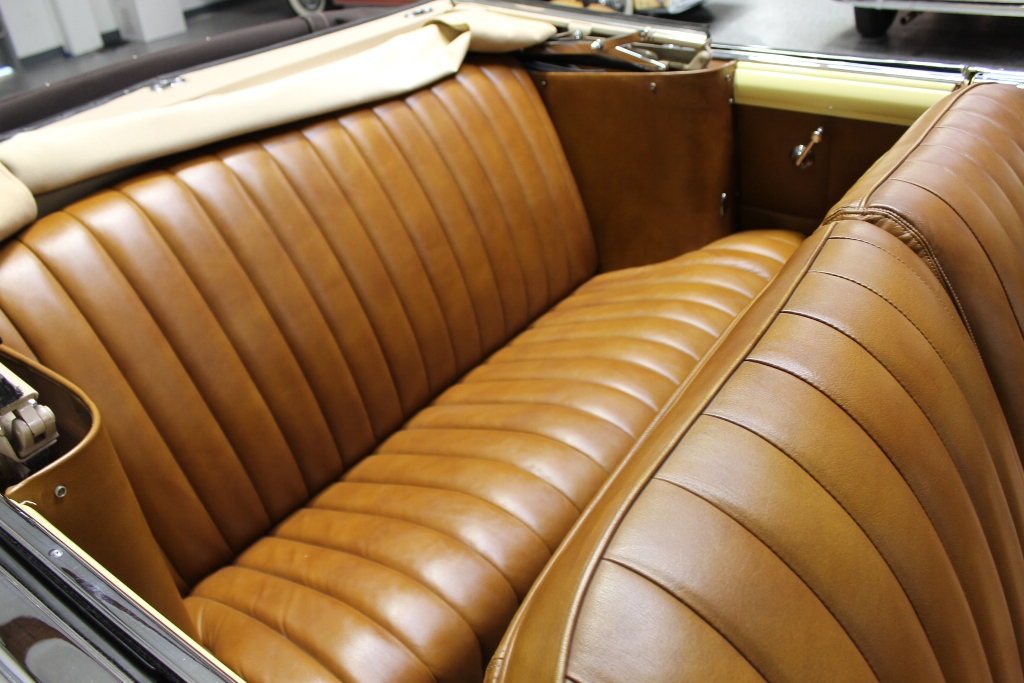 .
Wow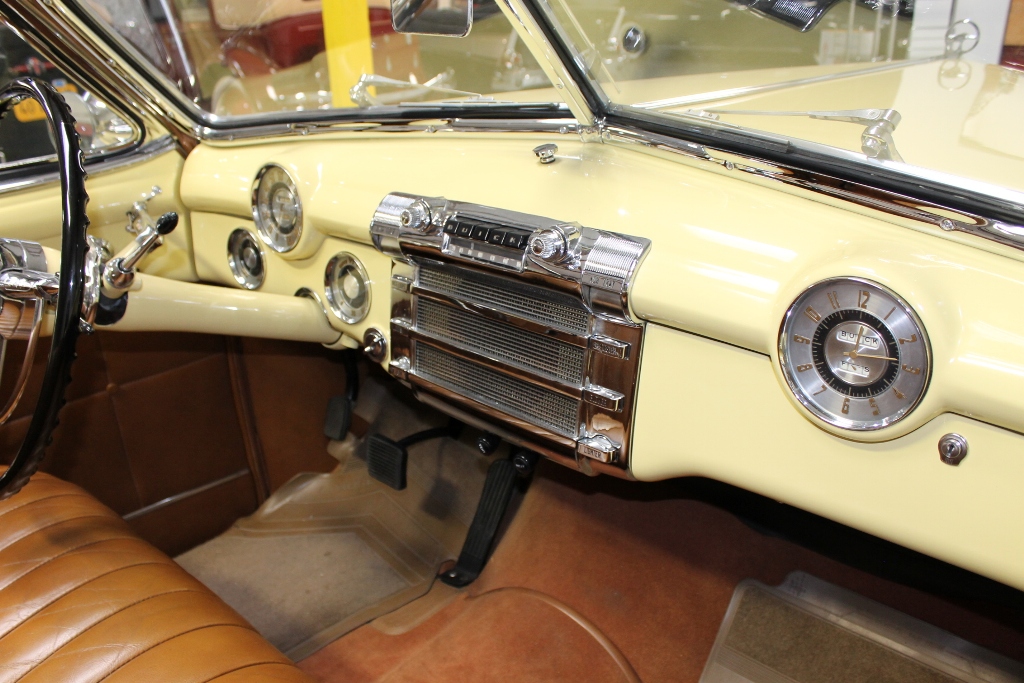 .
Delightful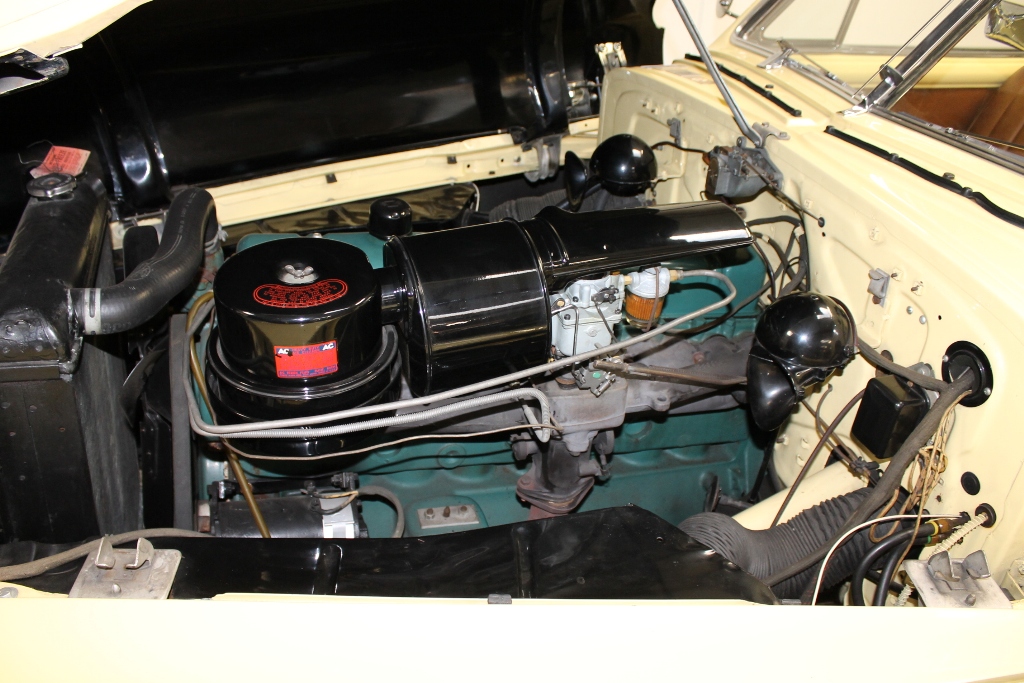 .
Nice Clean and Correct engine bay.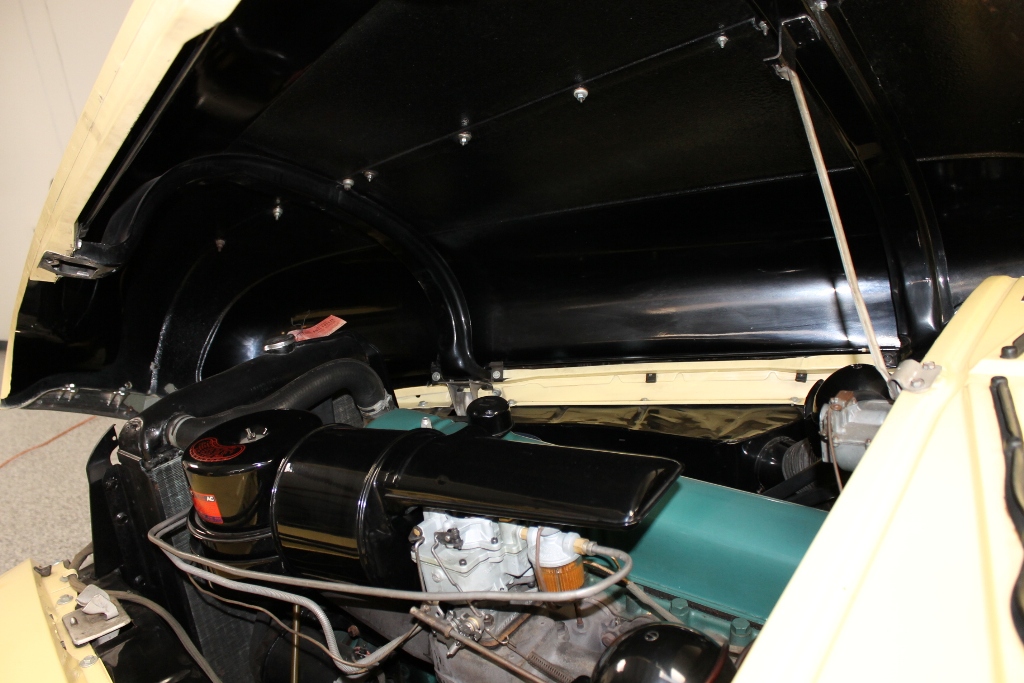 .
Note how nicely it's finished under the hood, too!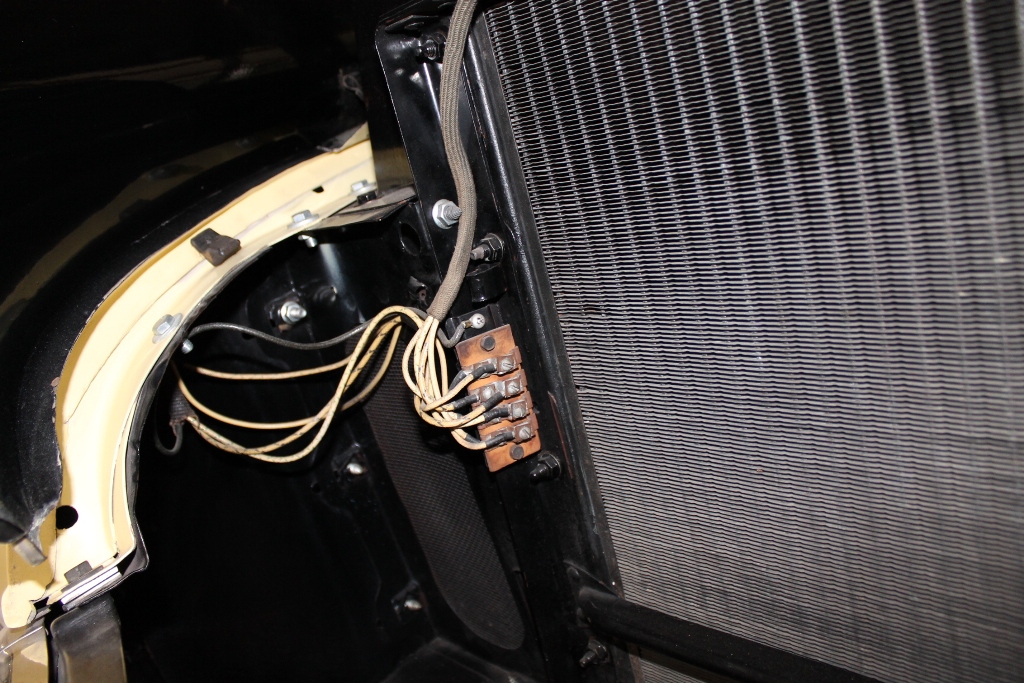 .
the car was completely re-wired with a correct cloth-backed harness when it was restored.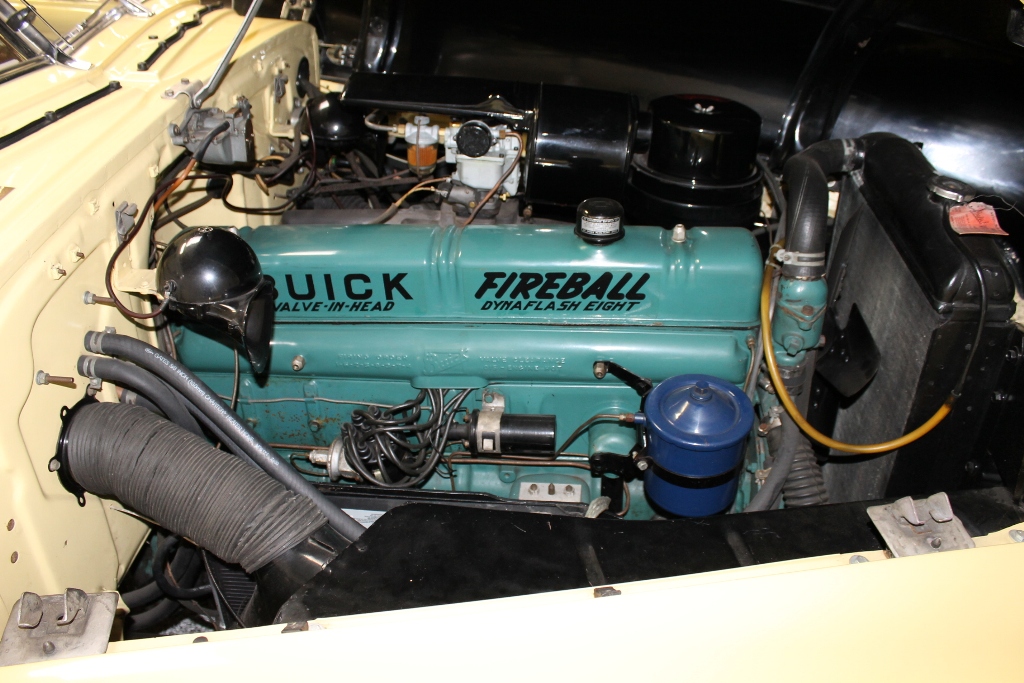 .
Super clean and correct!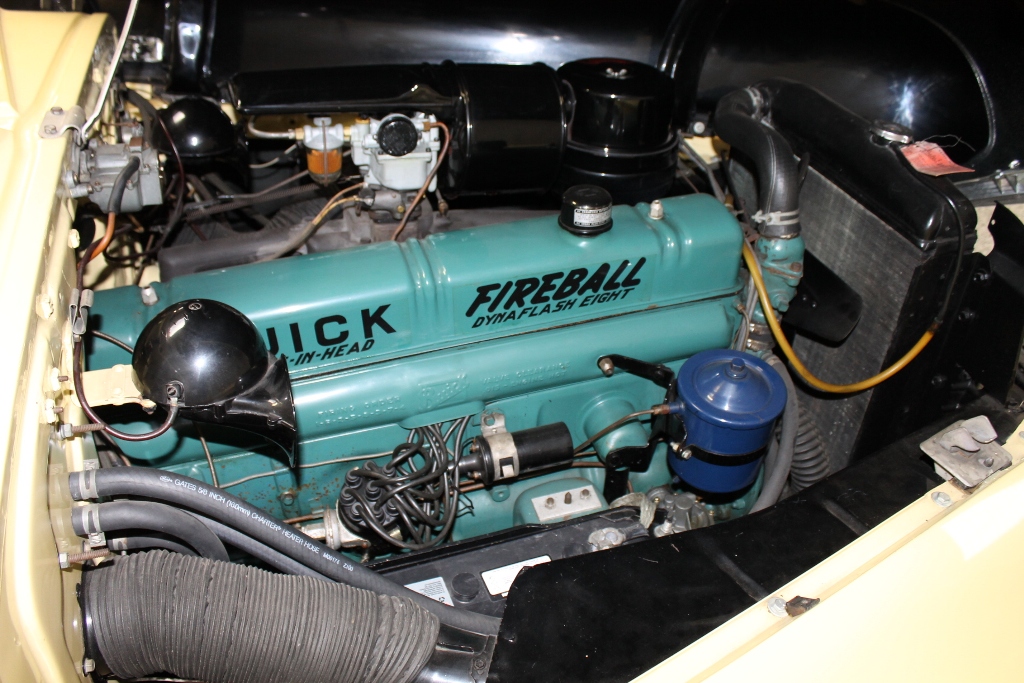 .
320 Cubic inches, and 150 Horsepower was a luxurious and powerful combination in 1948 !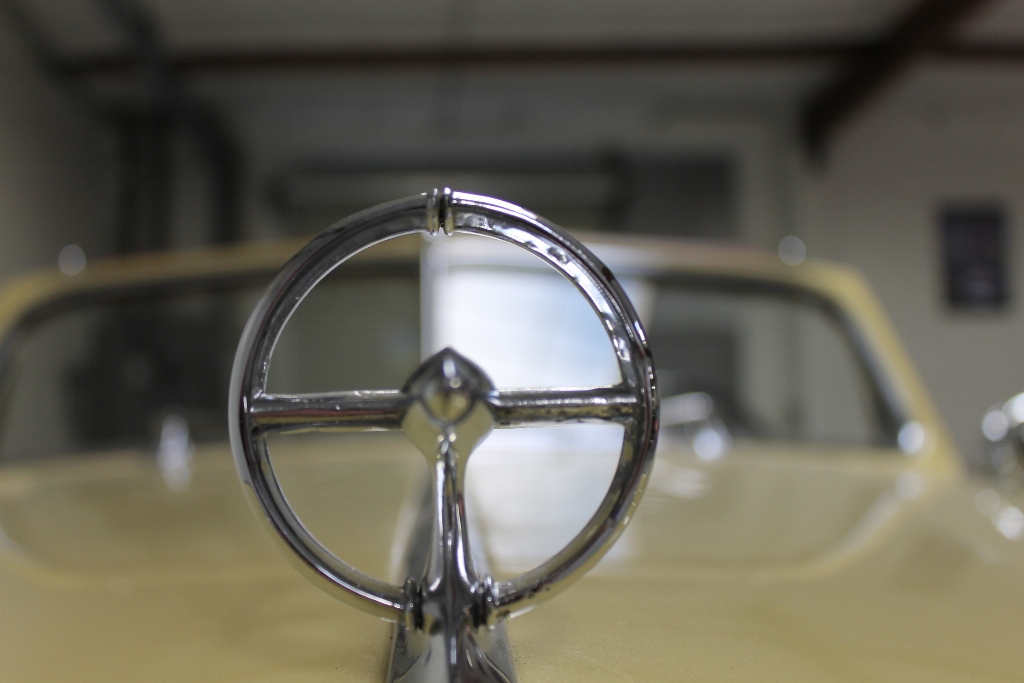 .
I love the bomb-sight hood ornament!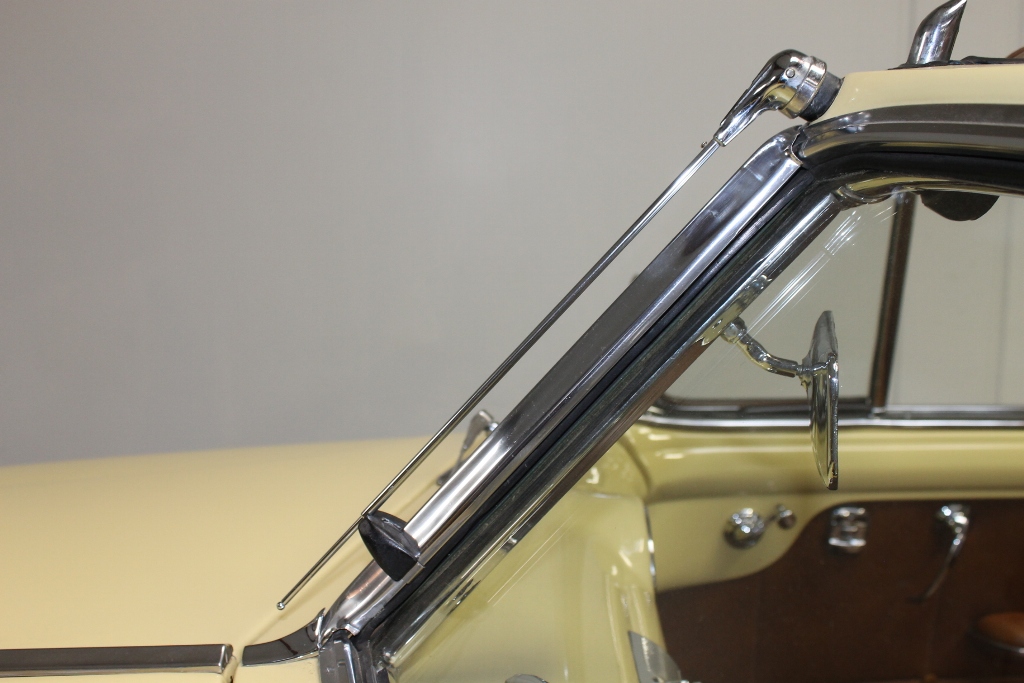 .
And the windshield-mounted radio antenna.  Note the bakelight support to keep the antenna from moving around while stowed.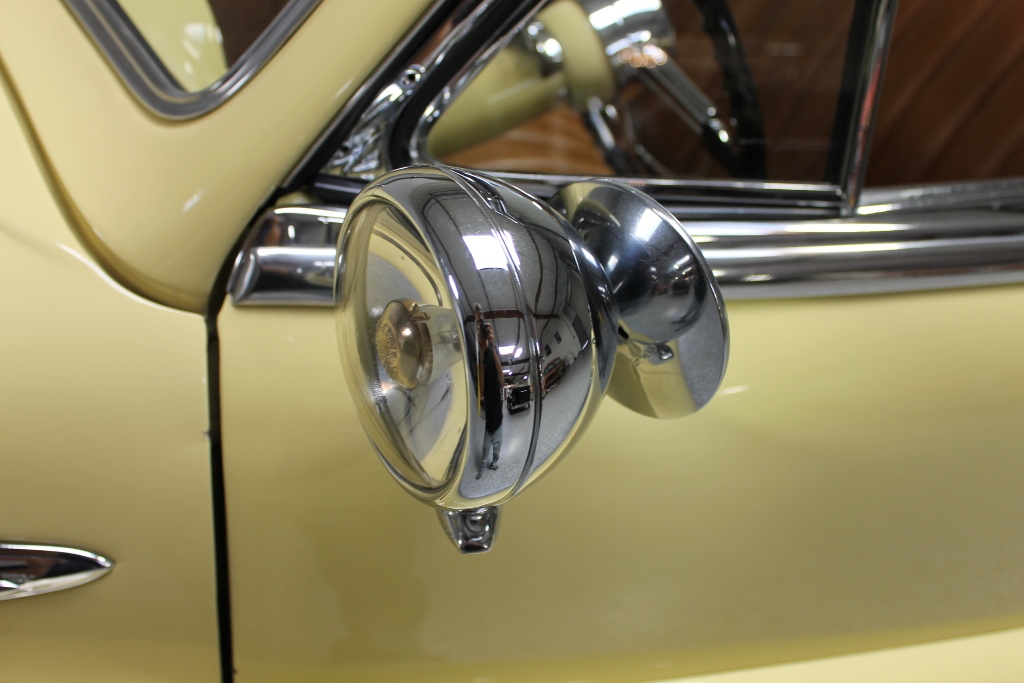 .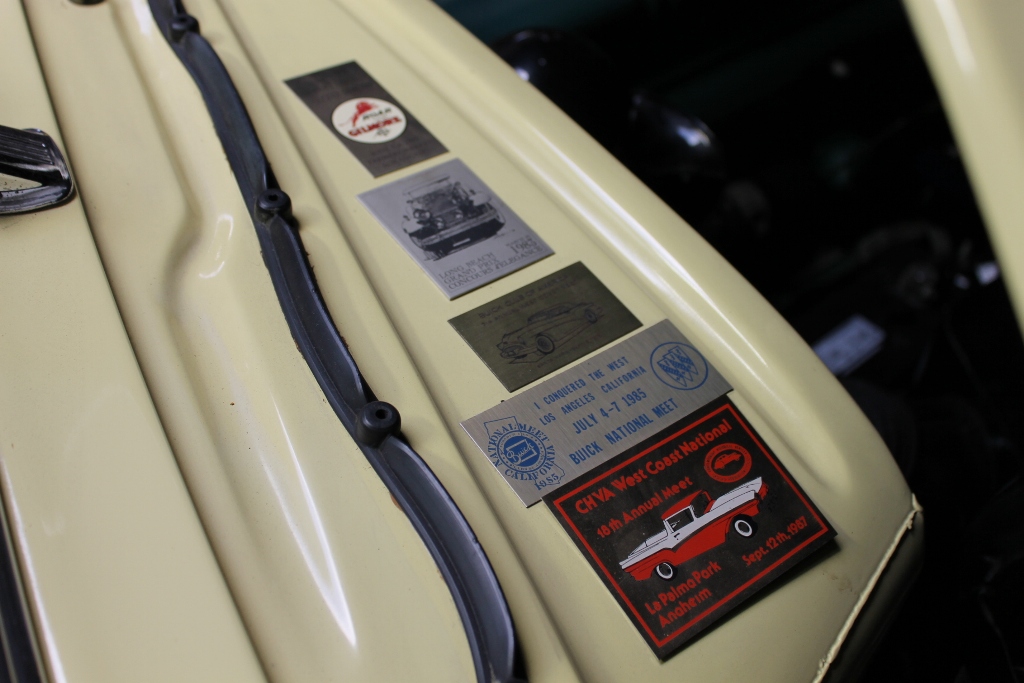 .
This car has been shown extensively back to 1978.  These are a few of the events it has attended.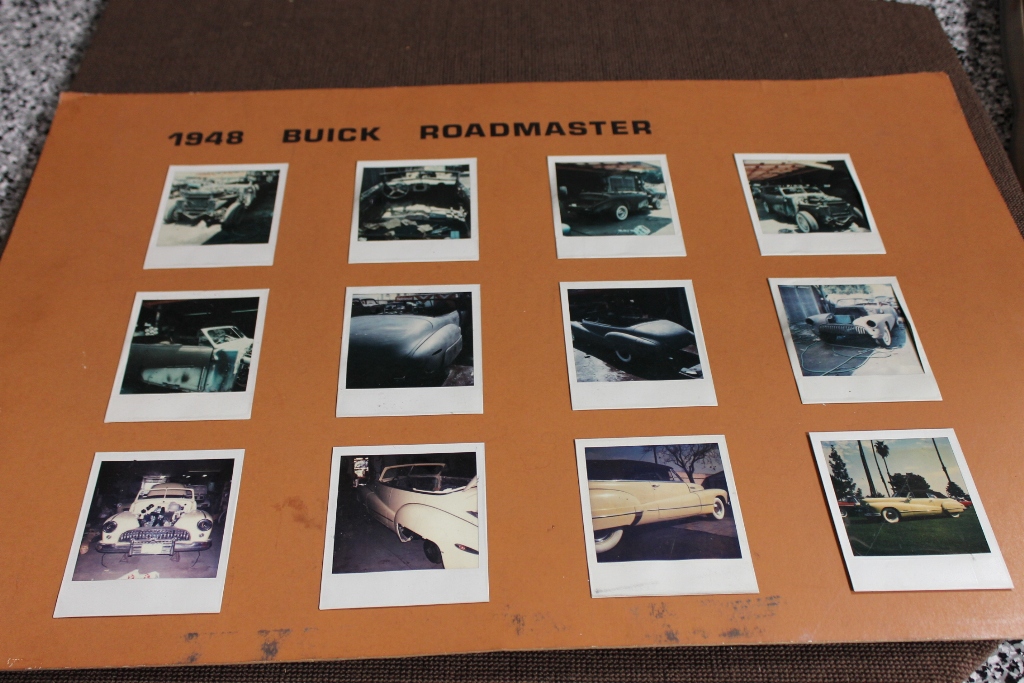 .
Here is a photo board that shows the restoration progression.  The restoration was done by the early 1980's.