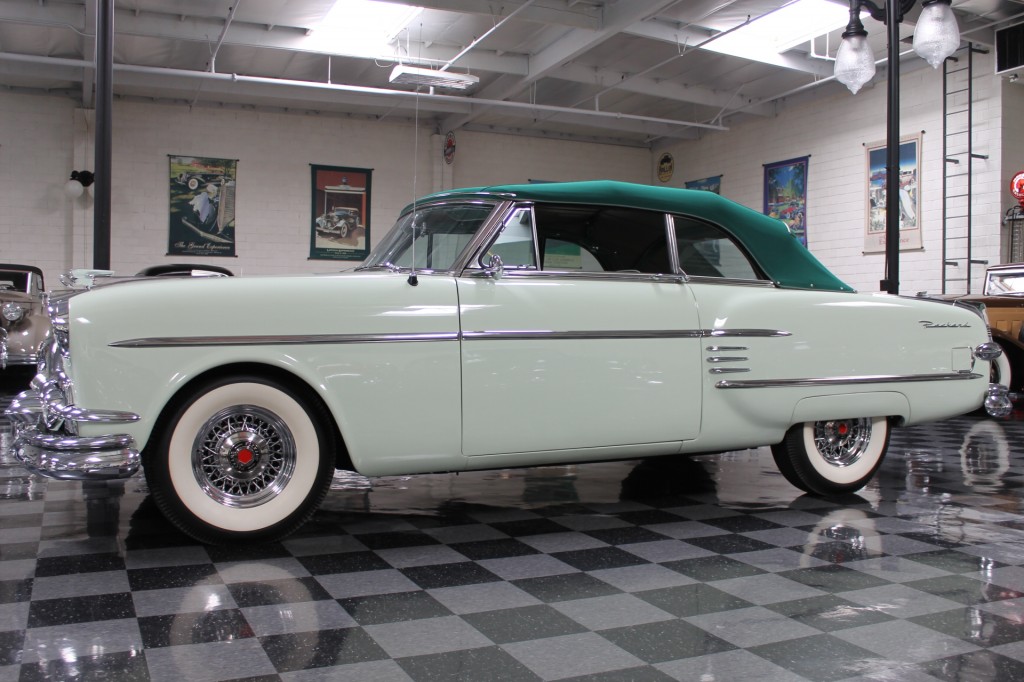 Is this the best 1954 Packard Convertible available now?  I think it is!  It has been completely professionally  restored, and looks and acts almost like a new car!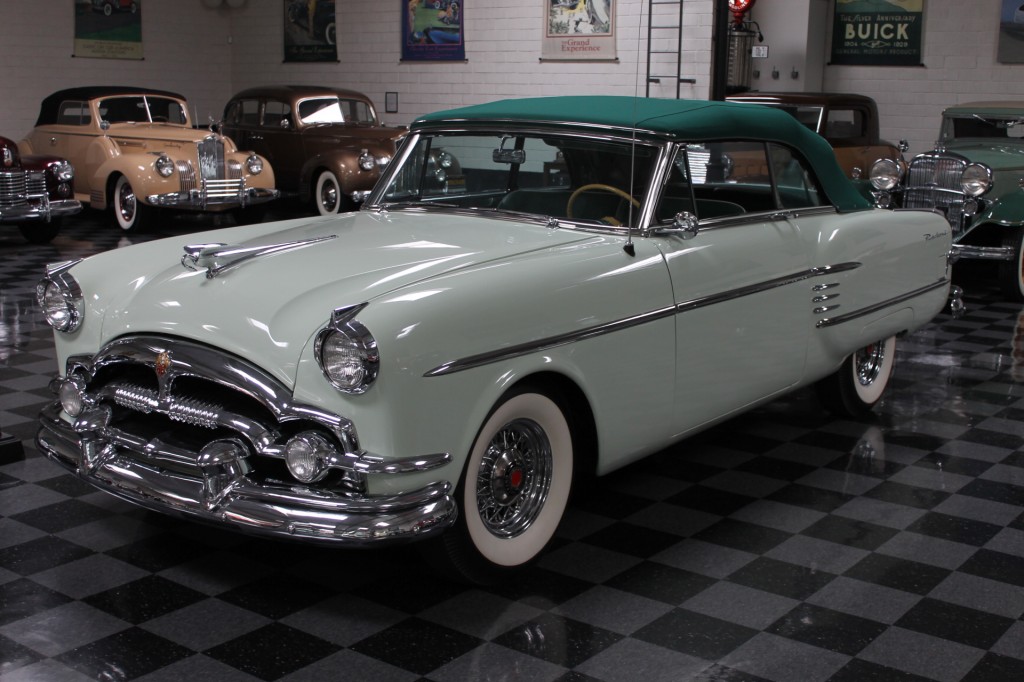 Absolutely beautiful!  And loaded with options, including Power Steering, Power Brakes, power windows, Power seat, and power top.  Everything works like it is supposed to! It has the factory AM radio (with integral and hidden upgrade to AM/FM + MP3) and of course heater / defroster.  How about those Packard wire wheels?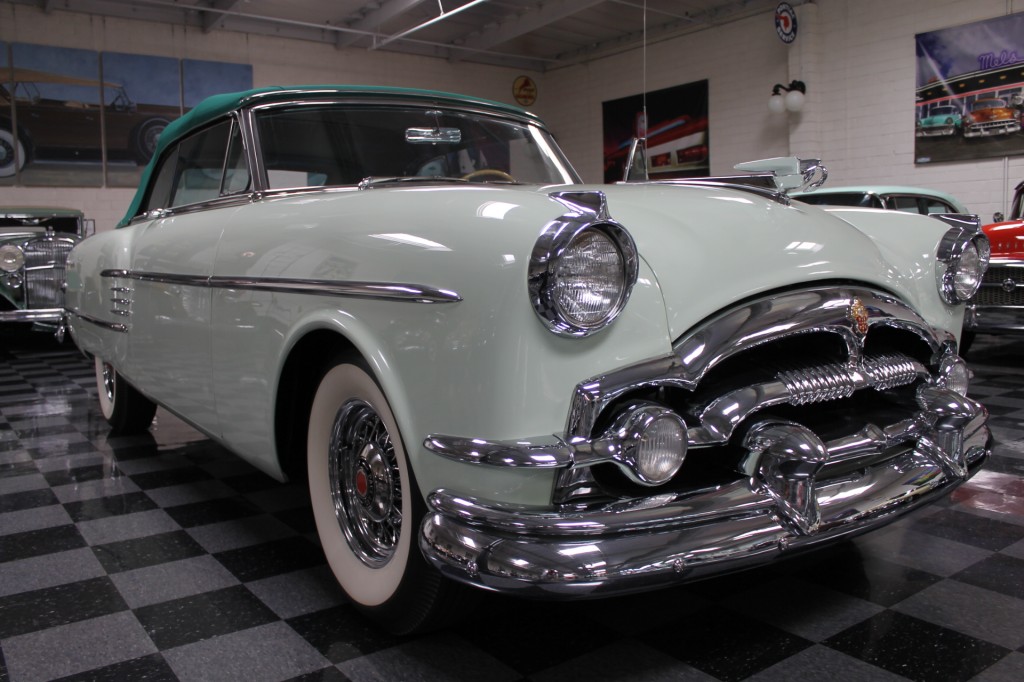 Lots of beautiful chrome !  and it is beautiful, too,  all replated when it was restored.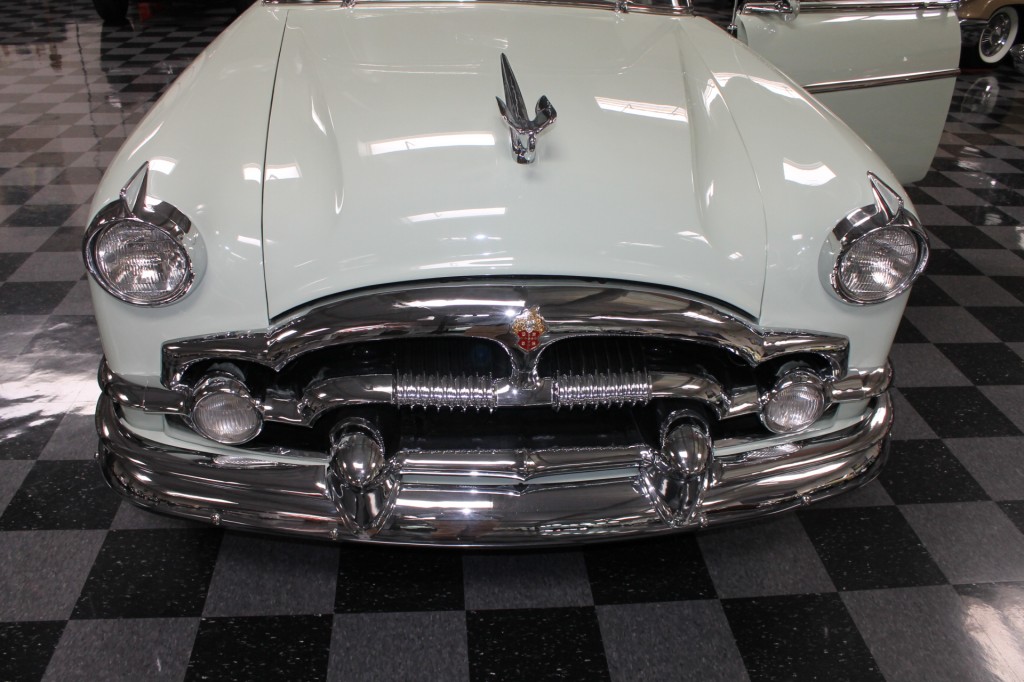 Note the beautiful grille emblem.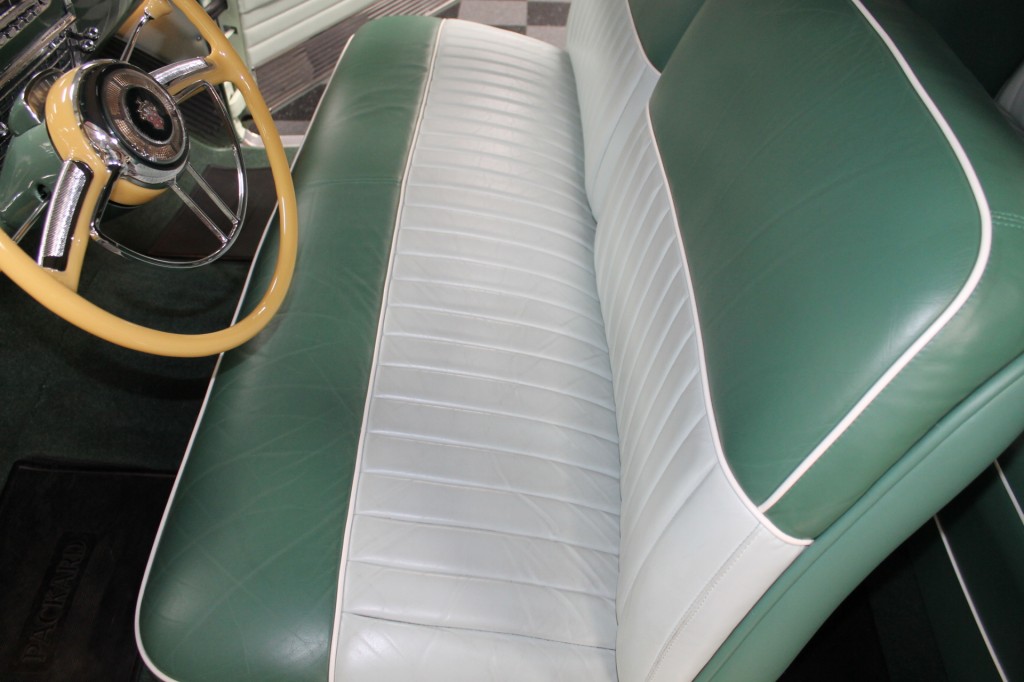 As we open up the door, we see the excellent leather upholstery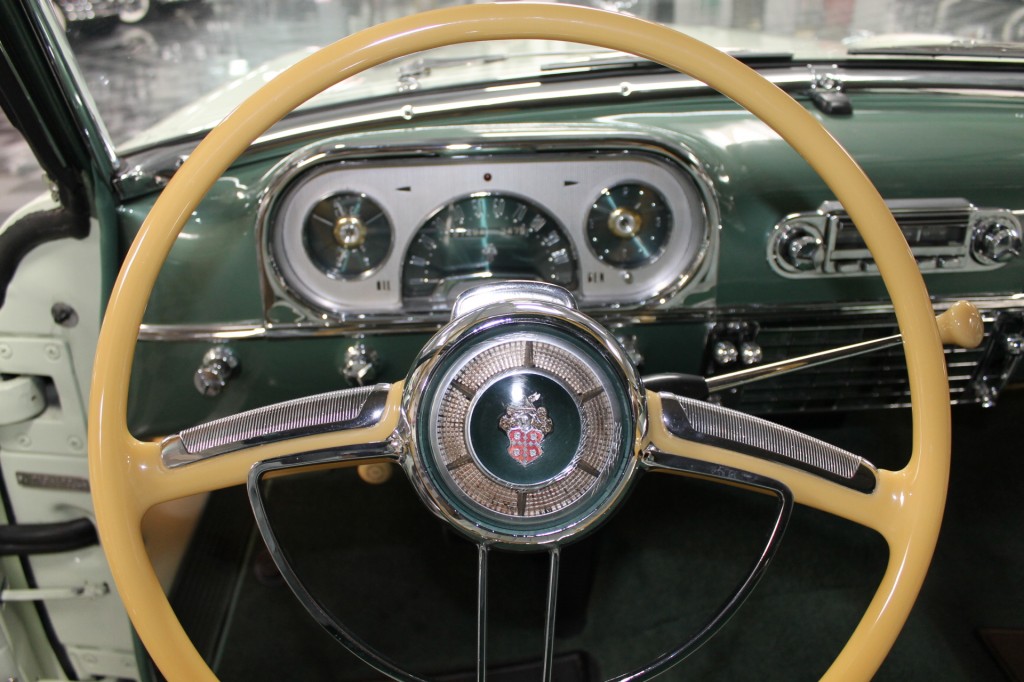 And the Beautifully restored steering wheel and dashboard.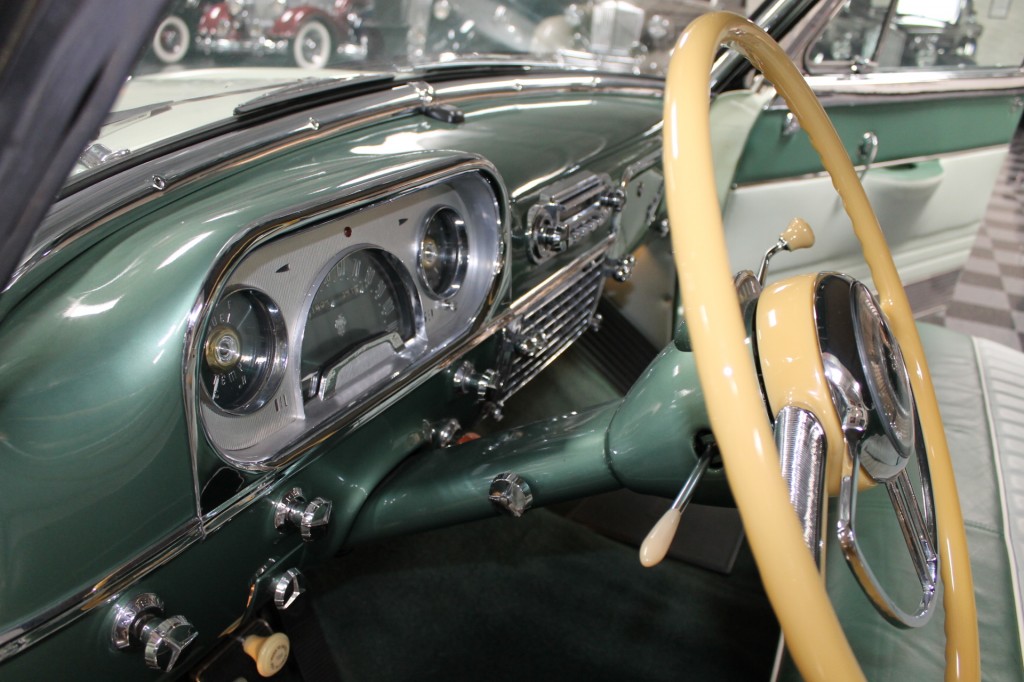 it's like being at the Packard Dealer in 1954!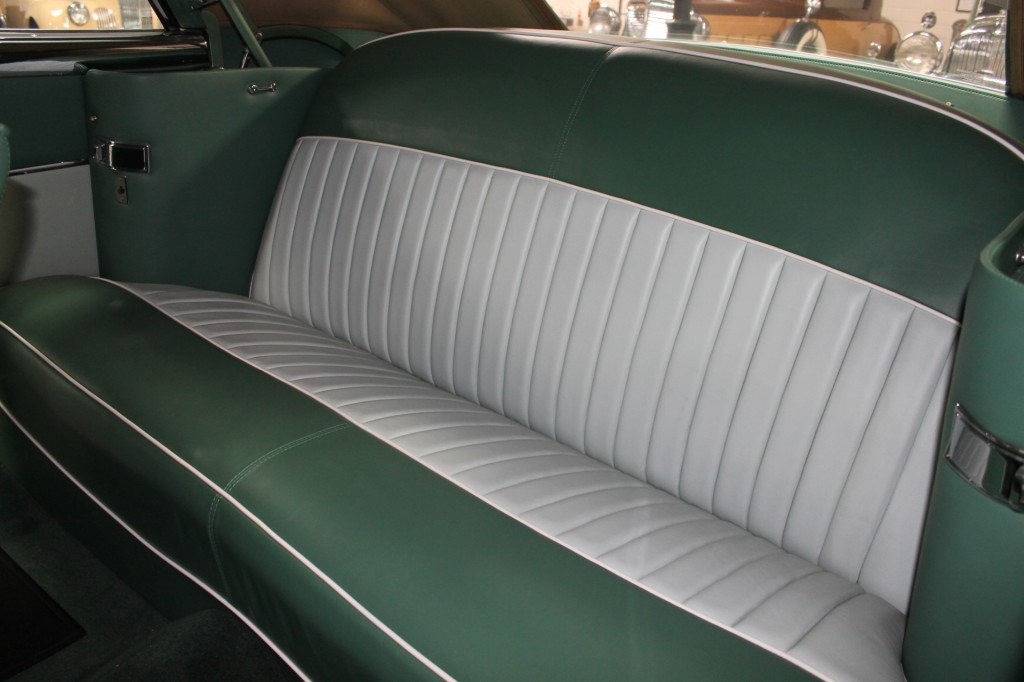 Lovely rear compartment, done in leather of course.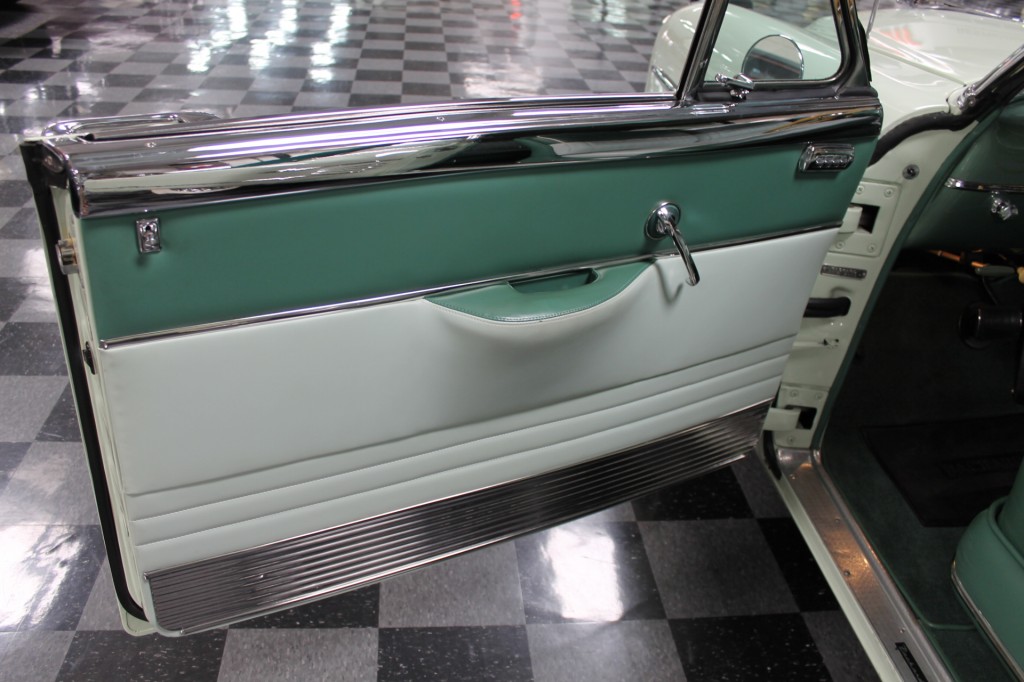 Doorpanel and trim look like new.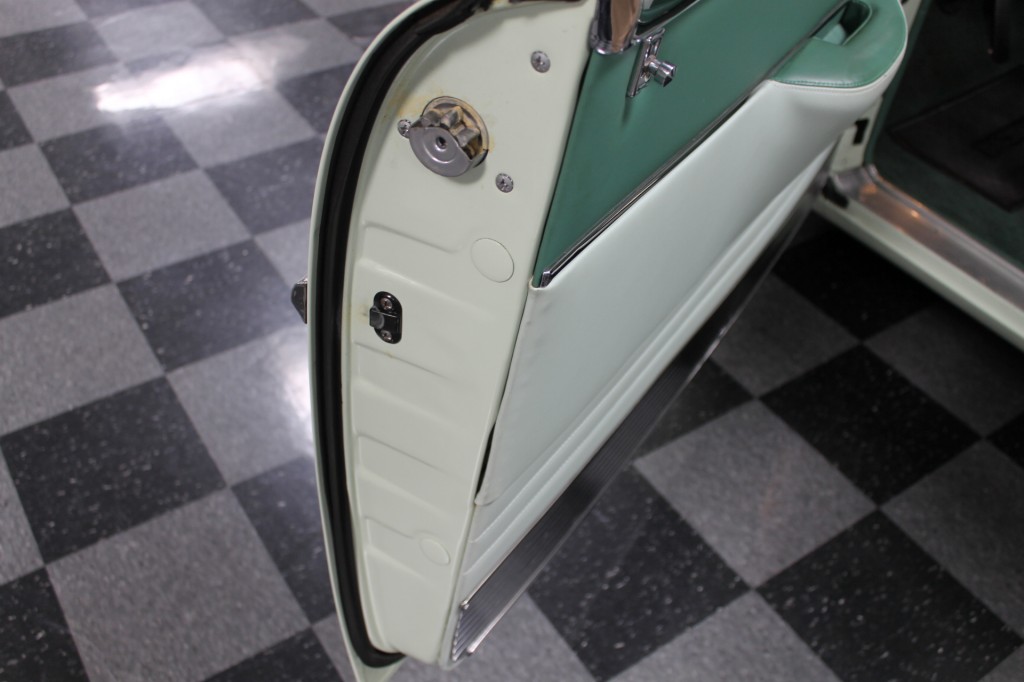 Fresh weatherstripping and clean doorjamb.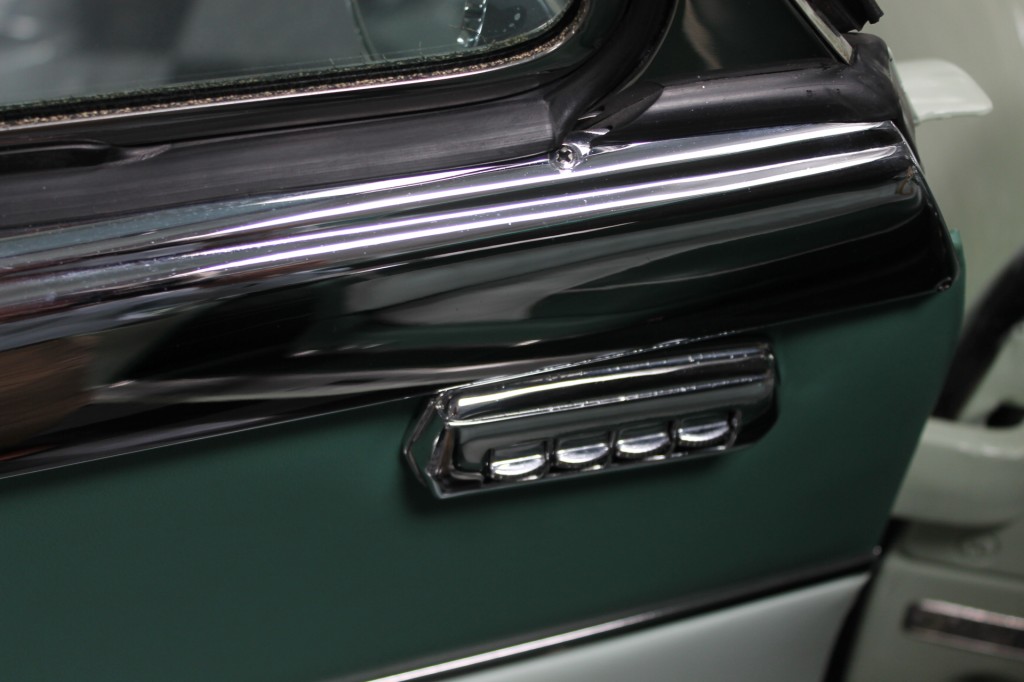 Power windows, and they all work, too!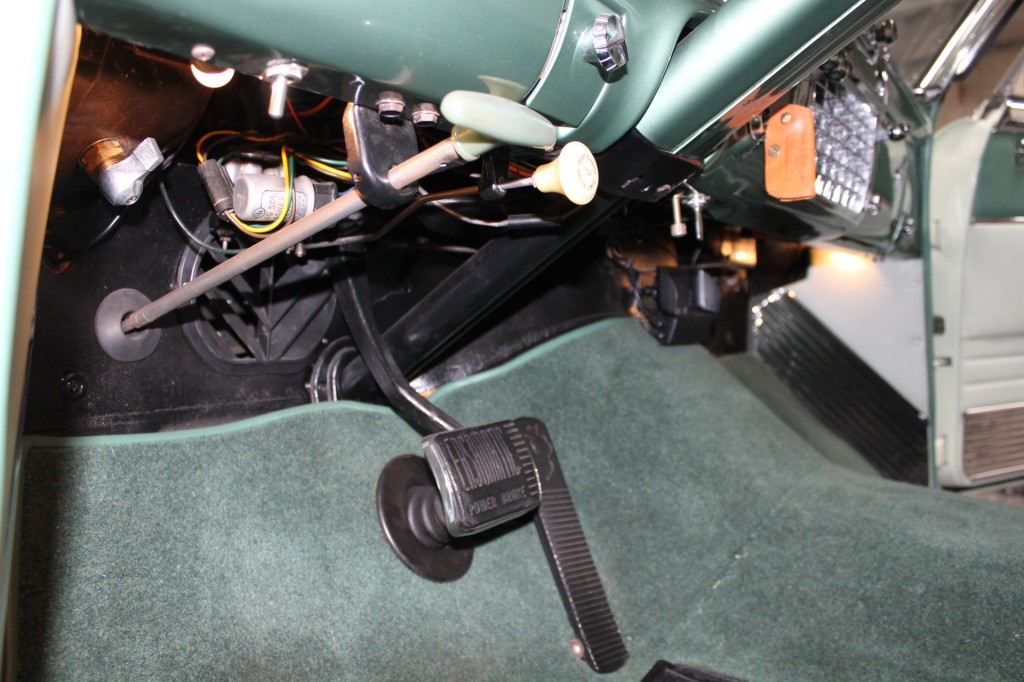 Super clean underneath the dashboard. Notice the "Easamatic Power Brake" script on the brake pedal – They loved those crazy feature names back then!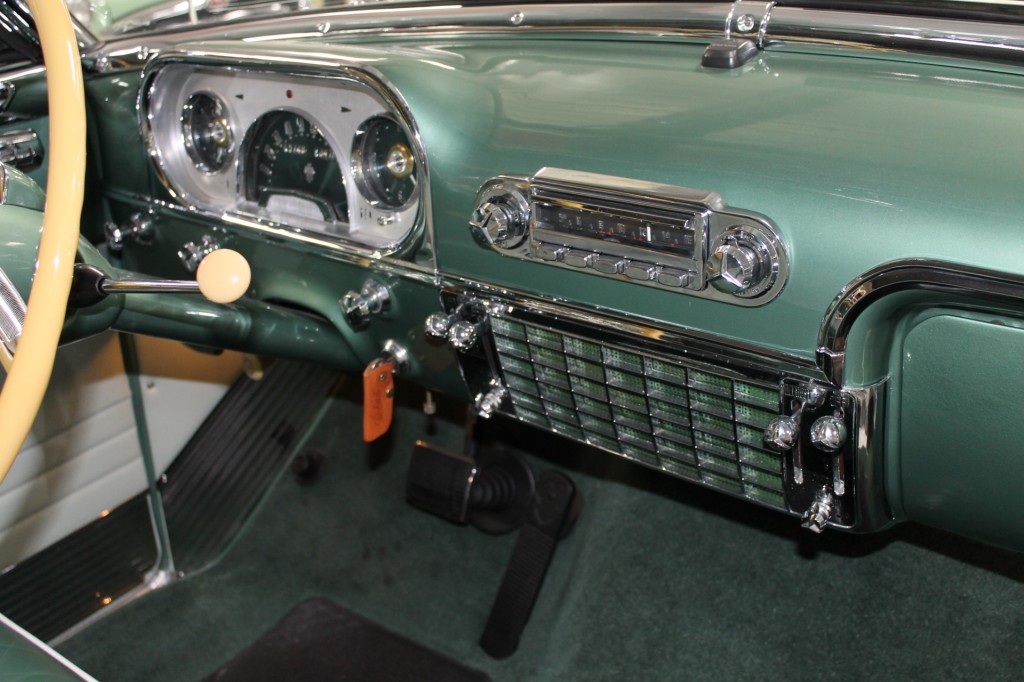 The radio looks stock and correct, but it has AM/FM capability, AND a wire for your MP3 player or IPod.  Pretty cool!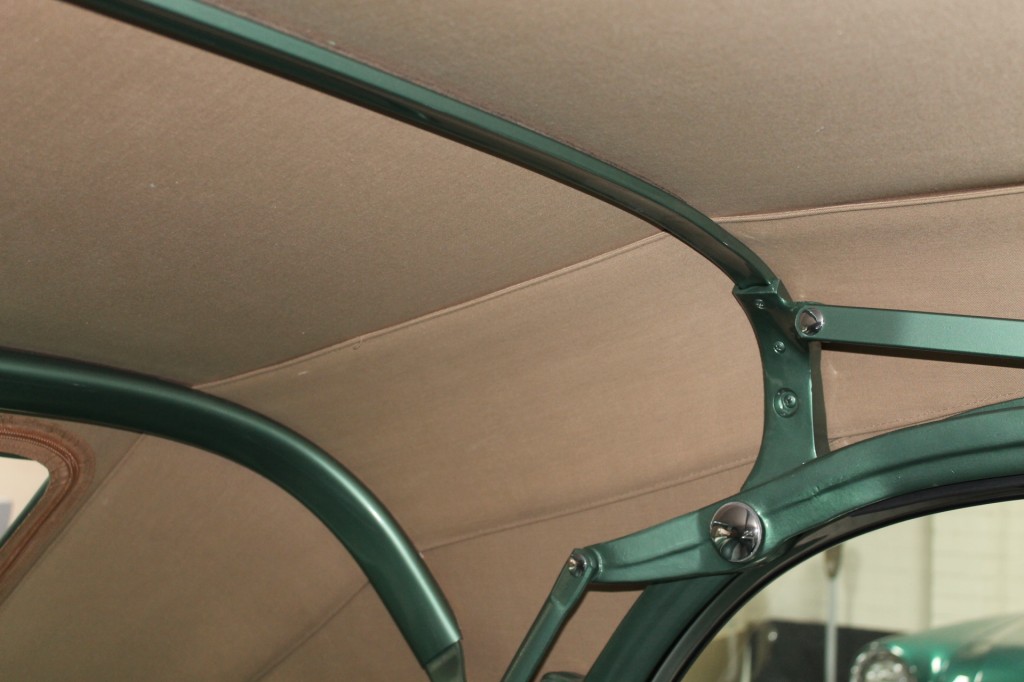 The top bows are nicely restored, too, with chrome hinge rivets.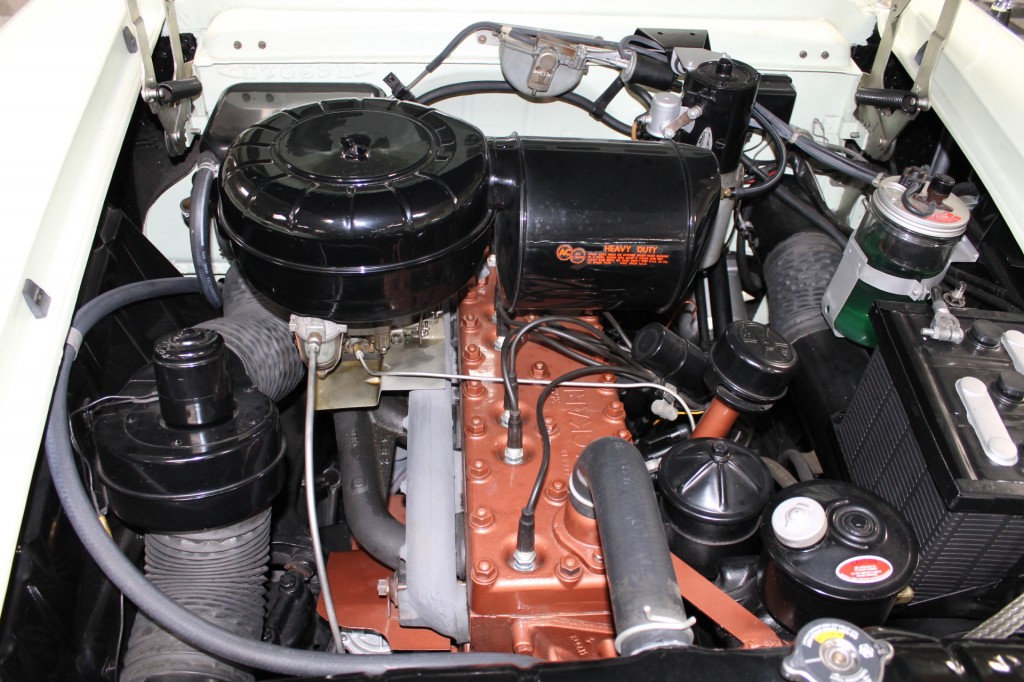 Here's the 359 Cubic Inch Packard Straight 8 engine, with 4 barrel carburetor, hydraulic lifters, and 212 Horsepower!  This was the final and ultimate refinement of Packard's straight 8 engine, and it had the most power and best characteristics possible!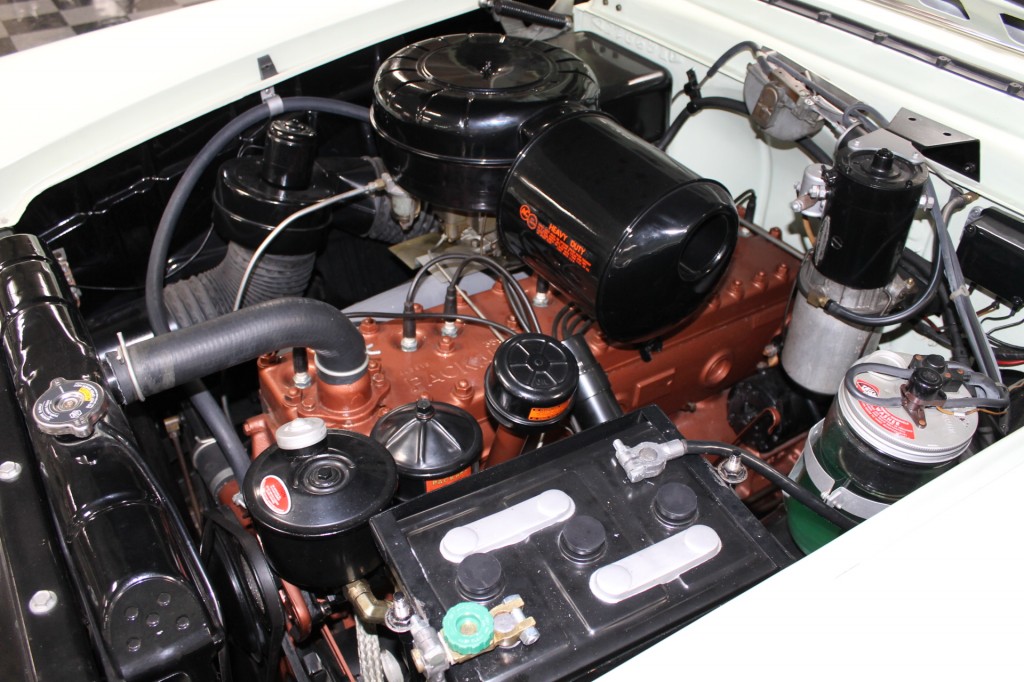 Nice!  Ready for show right now!  All labels and finishes correct. note the hydraulic pump mounted on the firewall, which operates the top, windows, and power seat.  It has been filled with ATF so the system won't corrode.  ( they were originally filled with brake fluid at the factory, which caused all kinds of problems.  The ATF is much better)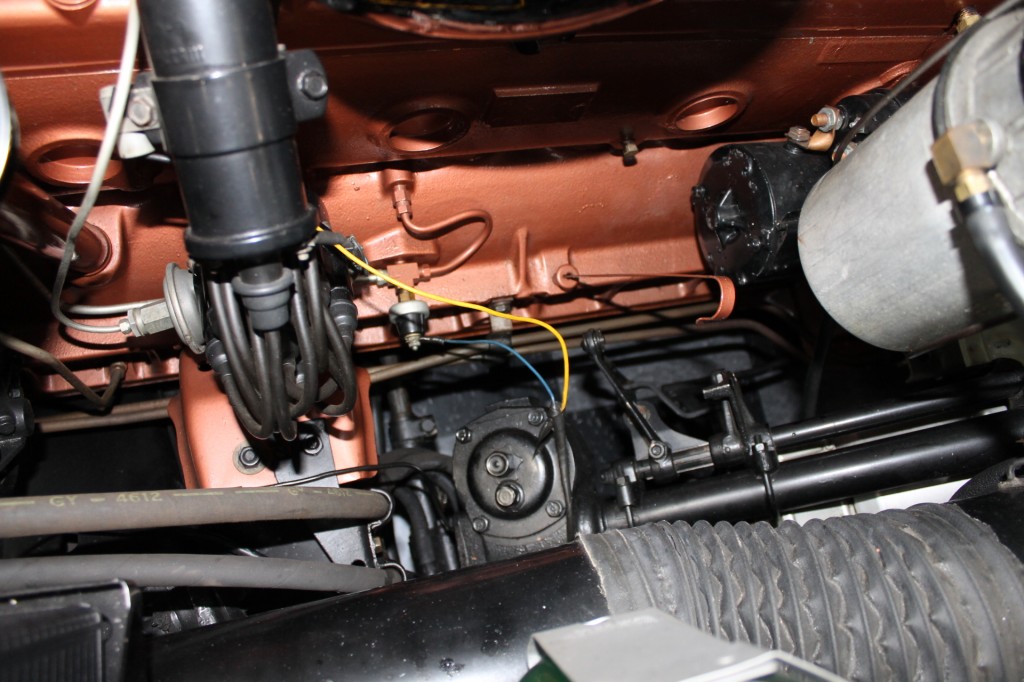 The closer you look, the better it is!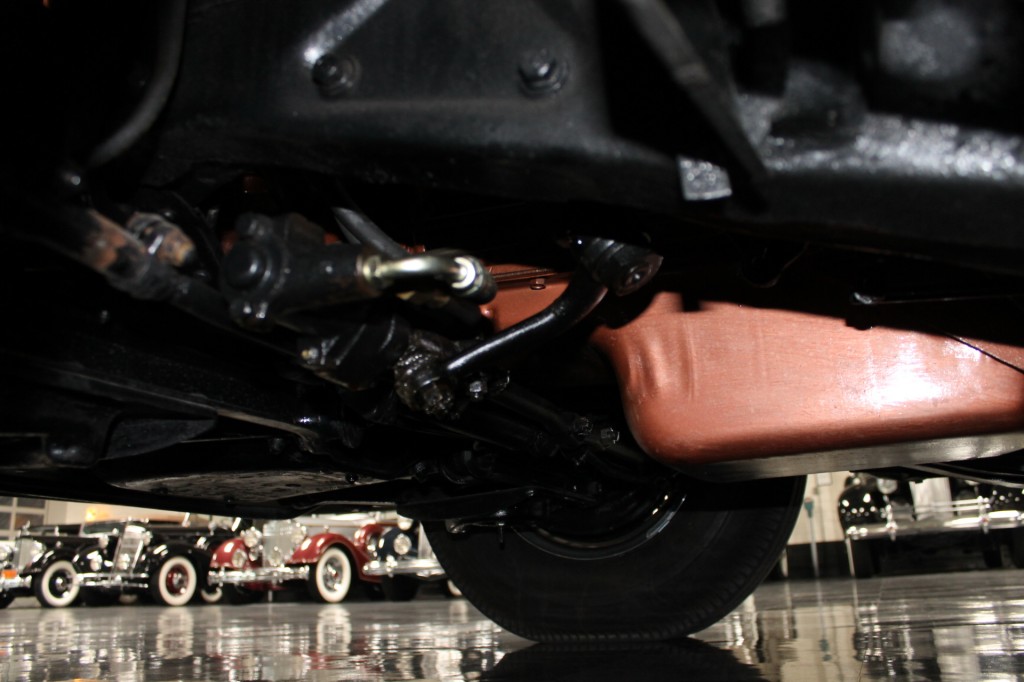 Clean underneath, too!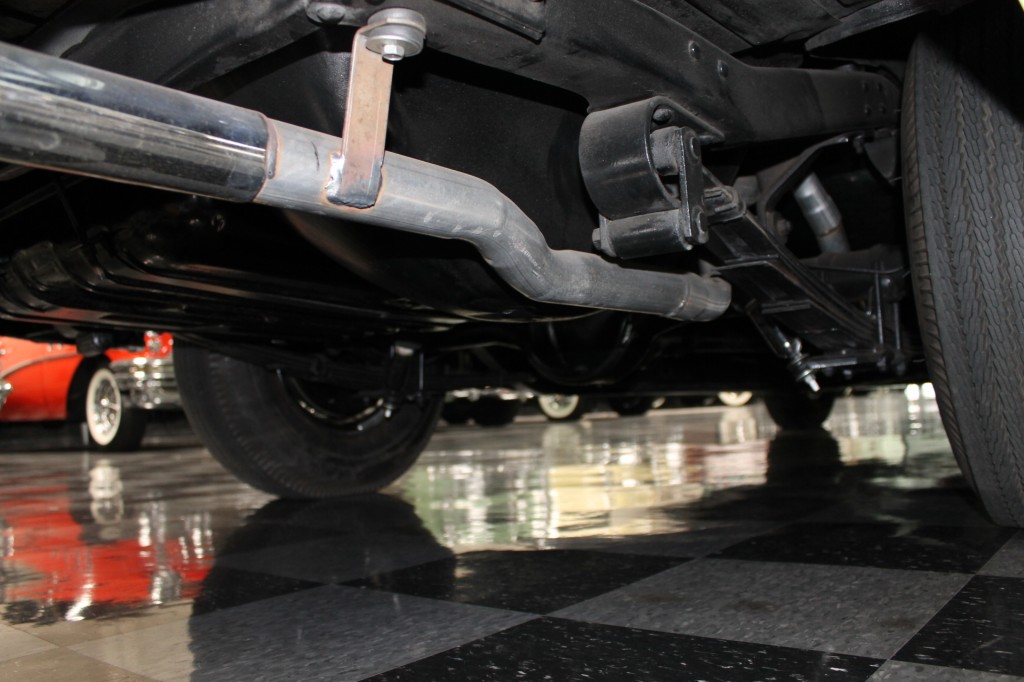 Note the new exhaust system, and the clean finish of the chassis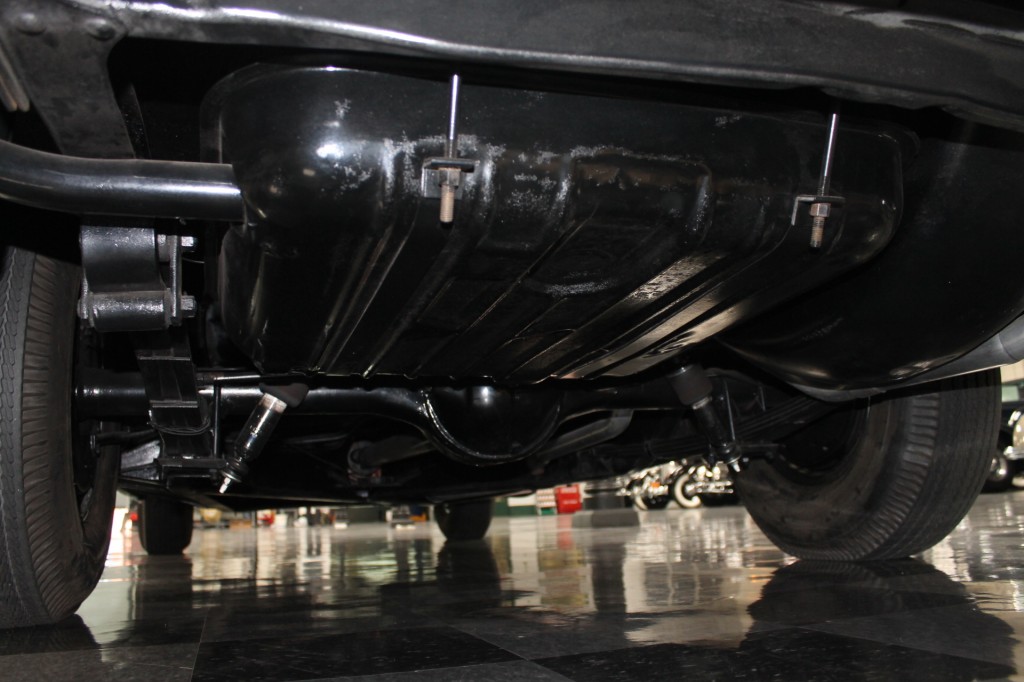 Clean, Clean, Clean!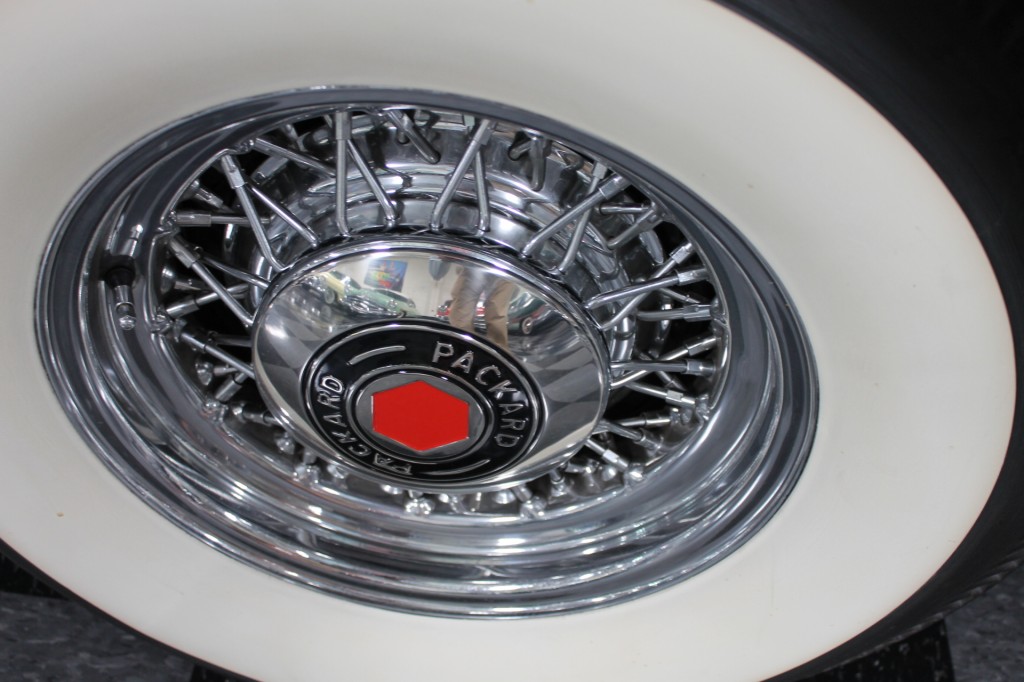 Lovely Packard wire wheels.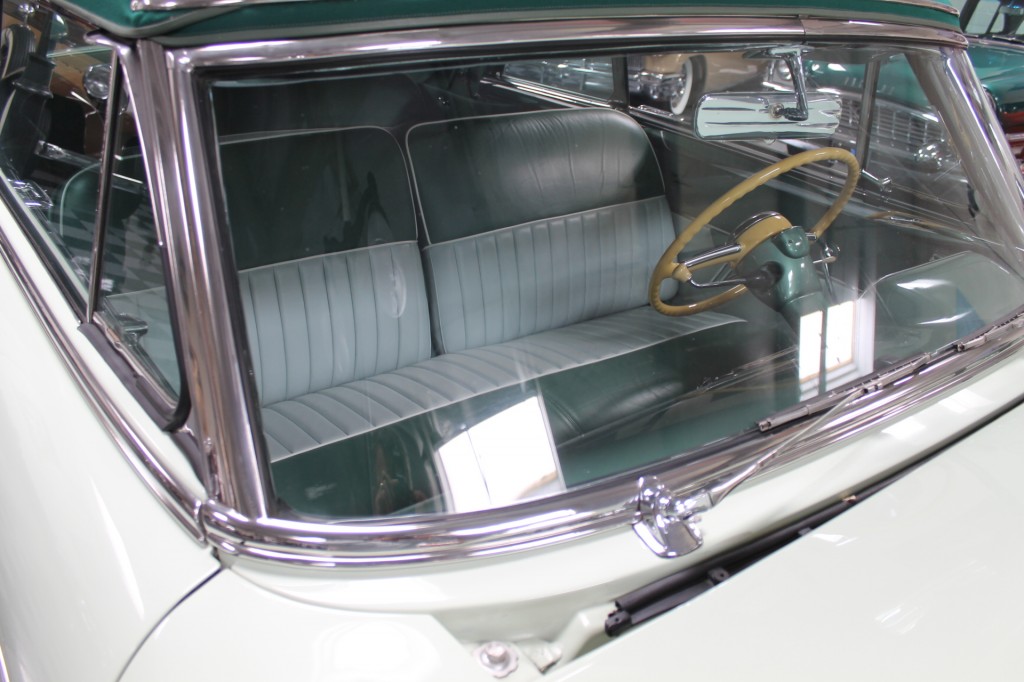 Excellent glass throughout.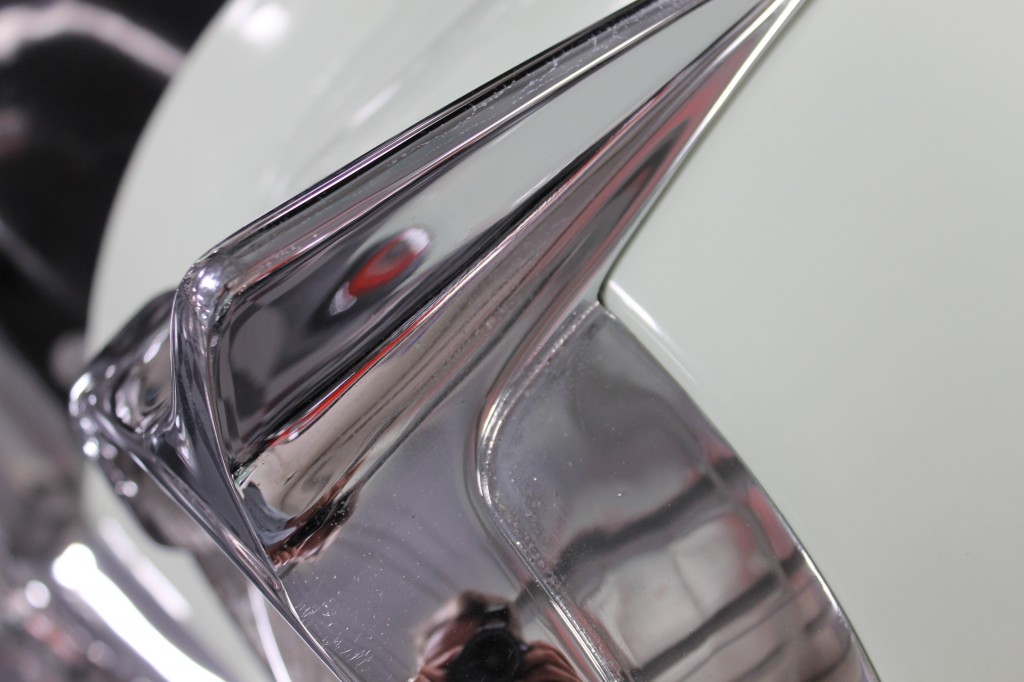 I had to look really hard to find a fault with this car, but here goes – these chrome headlight bezels are difficult to plate, and sometimes the concave surfaces don't get as much chrome as they should.  The tailight bezels have the same minor issue.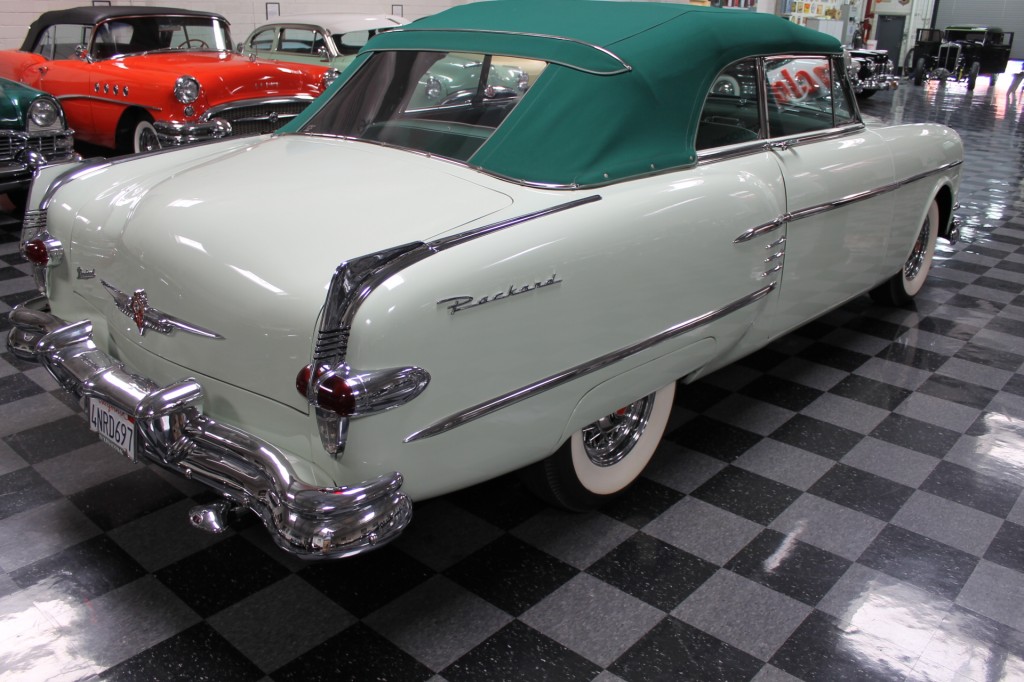 A spectacular car !