This 1954 Rolls-Royce Silver Dawn is a beautiful car, with original custom coachwork by Freestone & Webb, the famous custom bodybuilders in London!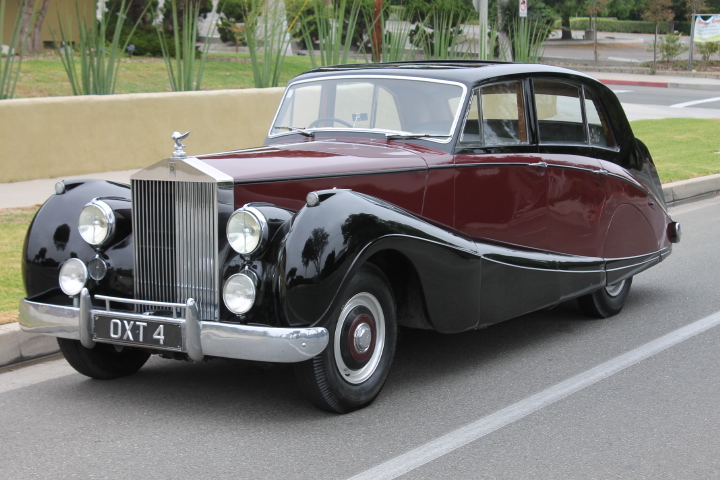 .
The free flowing styling is a work of art – the hood line goes all the way down the car, with the windows and roofline following it. It is at once elegant and sleek.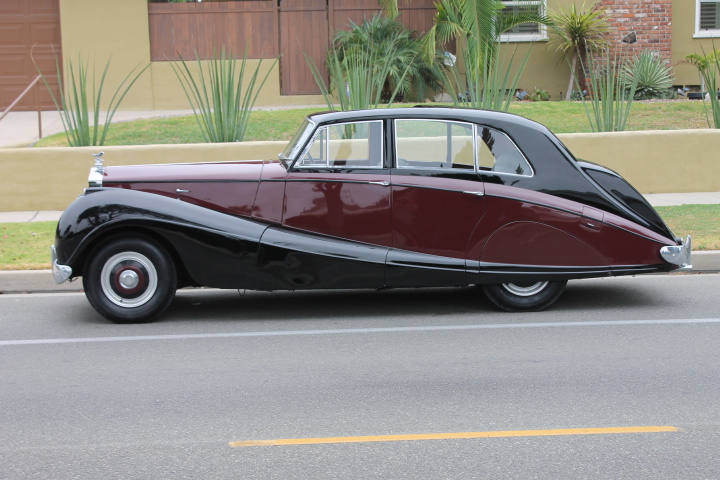 .
What a profile!
And here's a video of the car in action!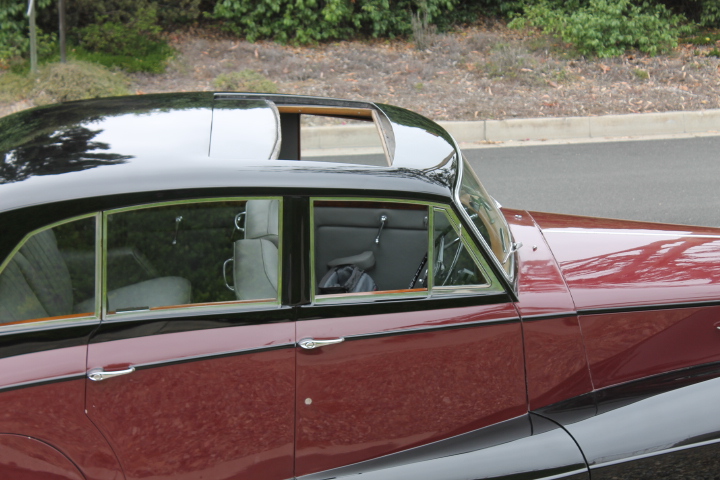 .
There's a lot to love about this car, but this is one of my favorite features – the sunroof!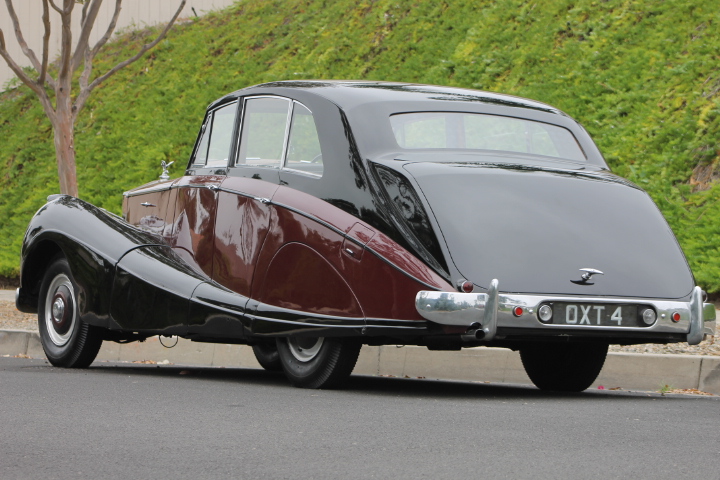 .
This view shows the brilliant scuplture that is the side elevation. They carried that hood side all the way back in a streamlined way.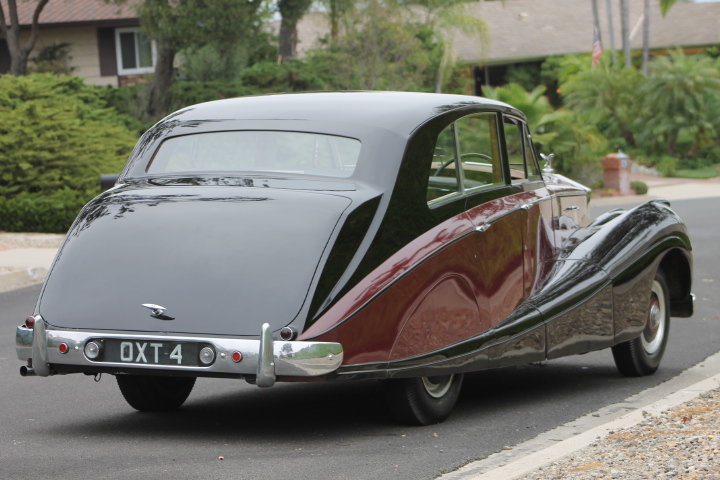 .
Formal yet beautiful! And, with only 4 built, exclusive too!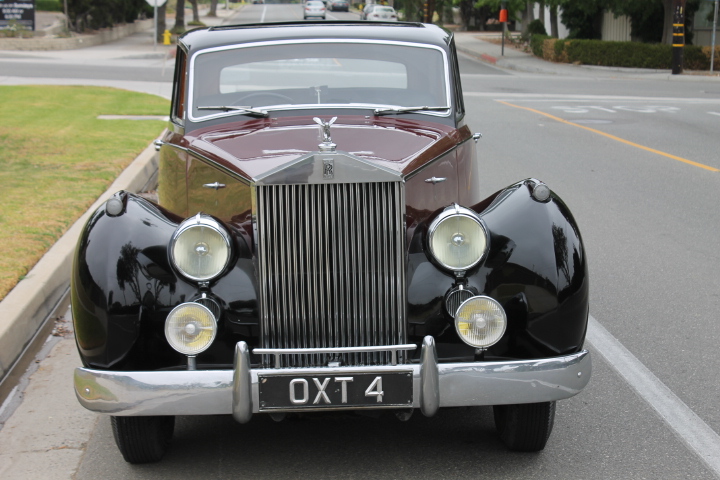 .
There is nothing quite like the Rolls-Royce radiator shell – inspired by classic Greek Architecture – think the Parthenon in chromium plating!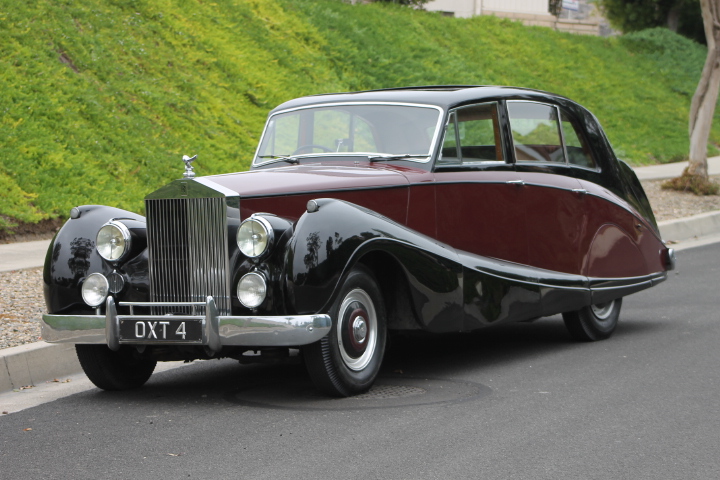 .
Note the deep, rich lacquer paint in black and maroon, and the brand new blackwall tires.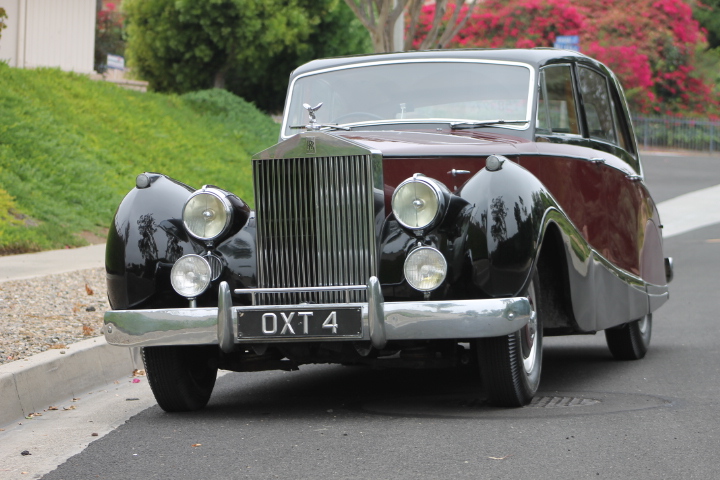 .
Spectacular.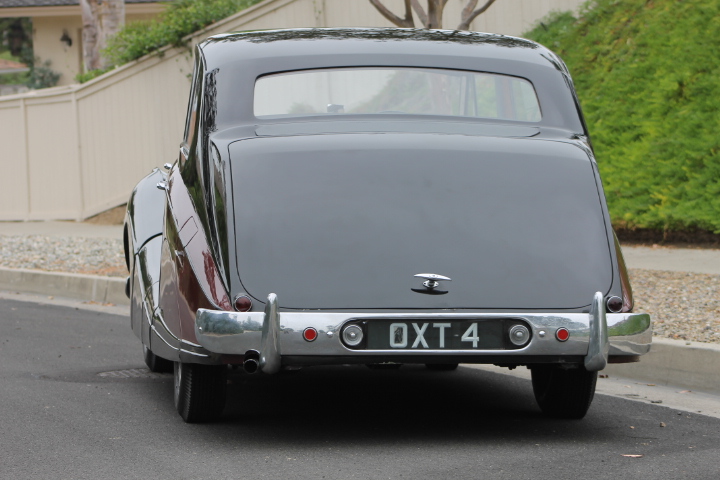 .
Brilliant!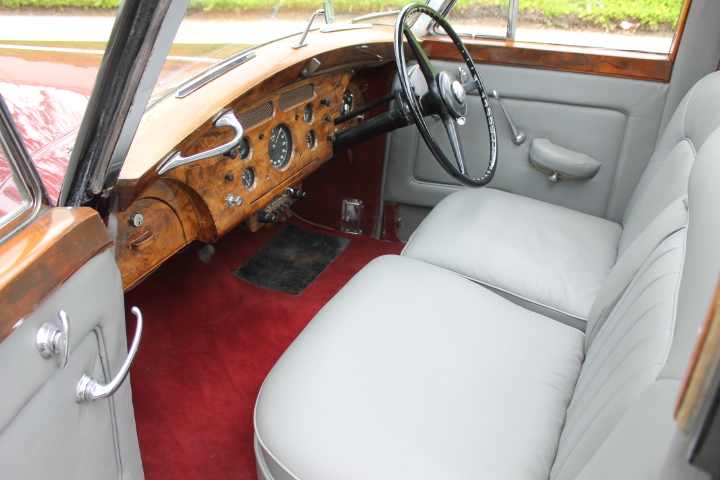 .
Beautiful grey leather is accented by the burlwood dashboard.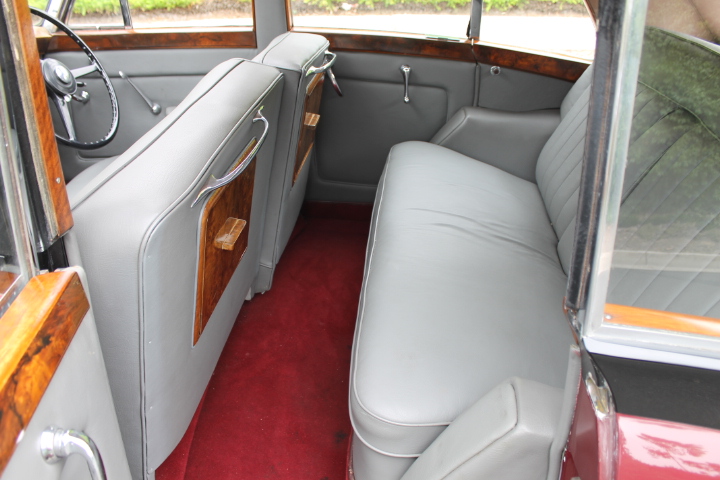 .
Lovely rear compartment.  Note the burlwood picnic tables !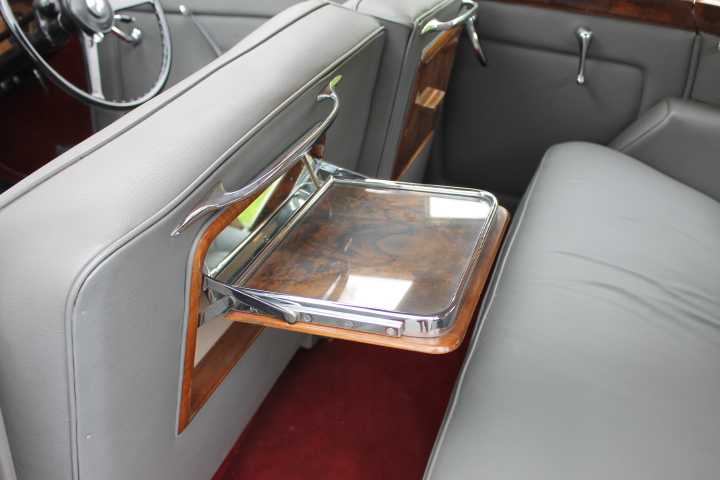 .
Note the mirror that appears behind the picnic table, and the beautiful chrome frame around the wood.  That signature feature of custom bodied Rolls-Royce speaks of luxury and beauty.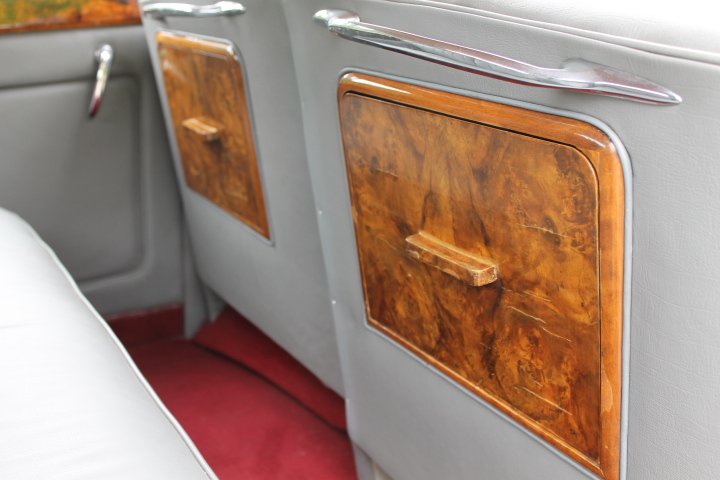 .
Wow!  Excellent original wood , with only the smallest cracks showing. A tribute to high quality , expert workmanship and owners who took care of this car !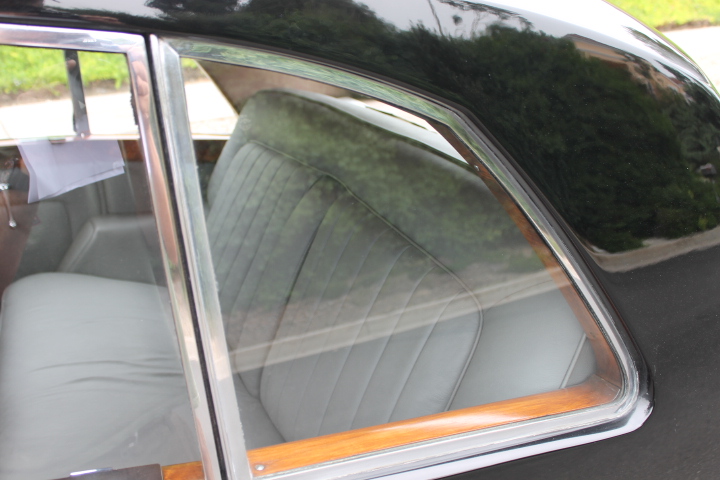 .
Another signature Rolls Feature – the chrome window surrounds, with these being in excellent condition!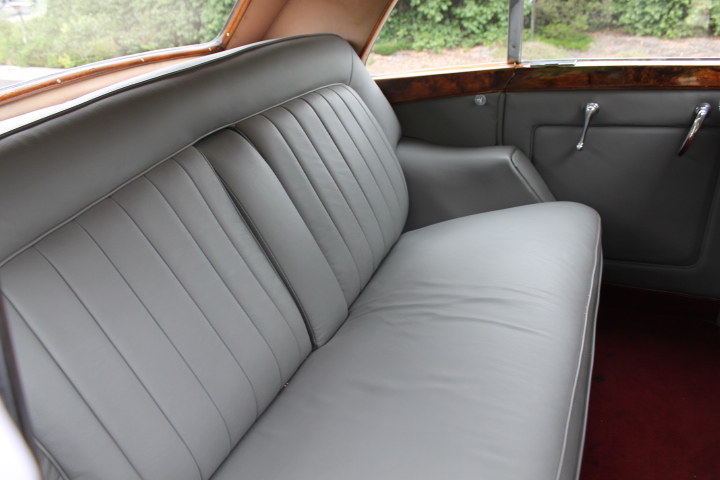 .
Beautiful leather.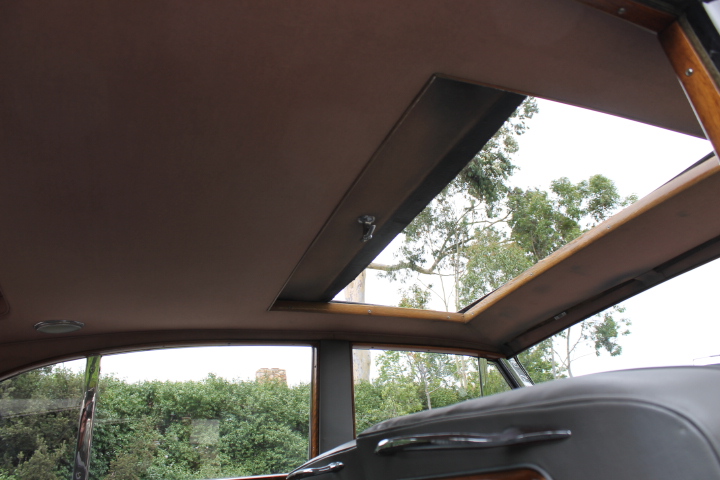 .
And we can see the trees through the open sunshine roof!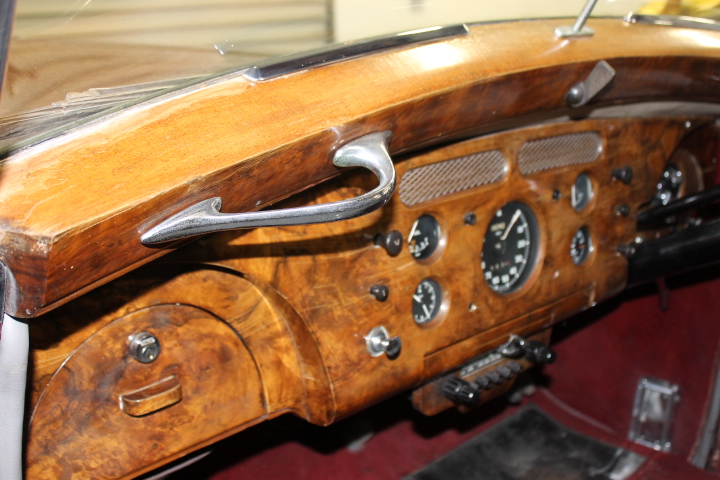 .
Beautiful original wood dash – it's a feast for the eyes.  It's original, and there are a few varnish cracks and age spots, but it's still beautiful and pretty!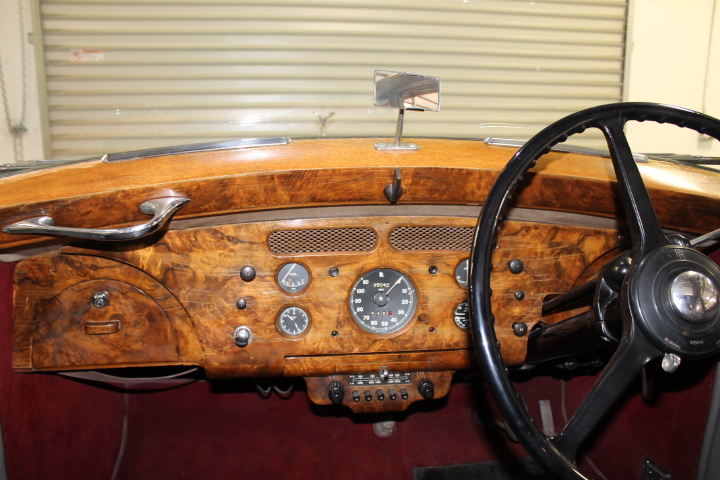 .
Another view of the dash.  Also note the radio – which not only works, but is mounted in a pull-out picnic table!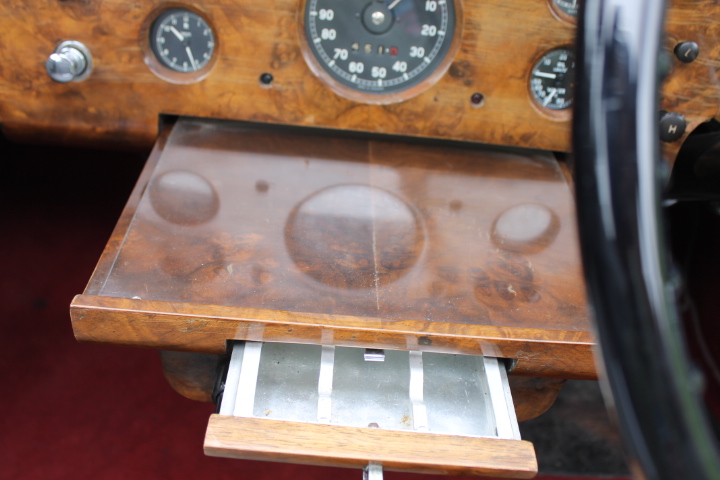 .
That is such a cool feature, a pull out picnic table with integral ashtray!
.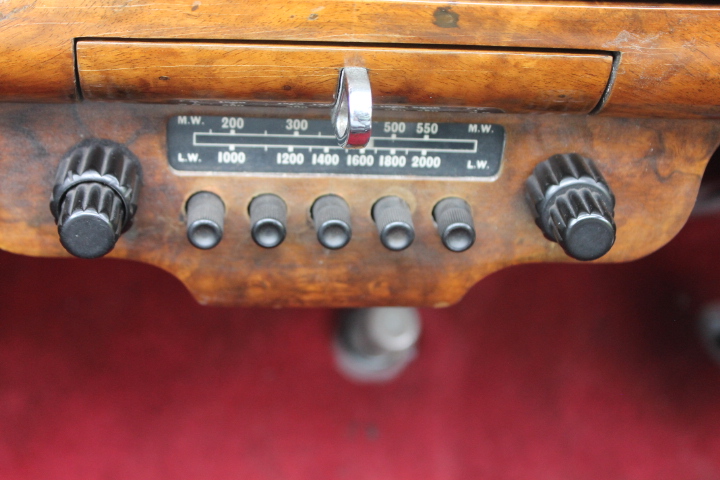 Egad man !- we do not refer to the radio as an AM/FM!  We refer to it as MW ( MEDIUM WAVE) AND LW (LONG WAVE) !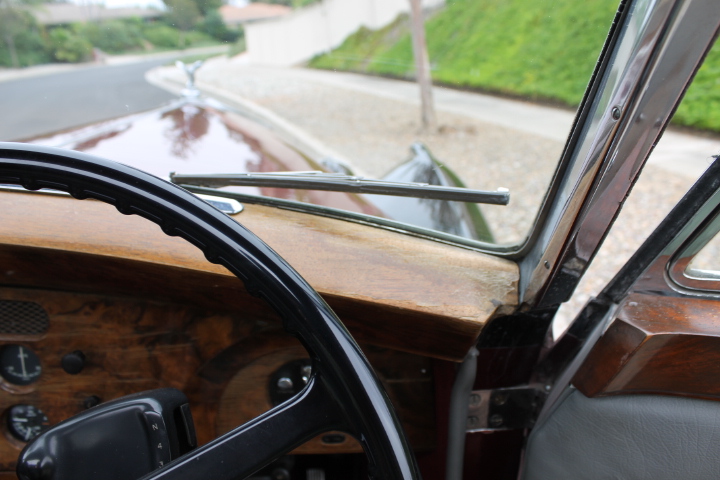 .
Great view from the Right Hand Driver's seat!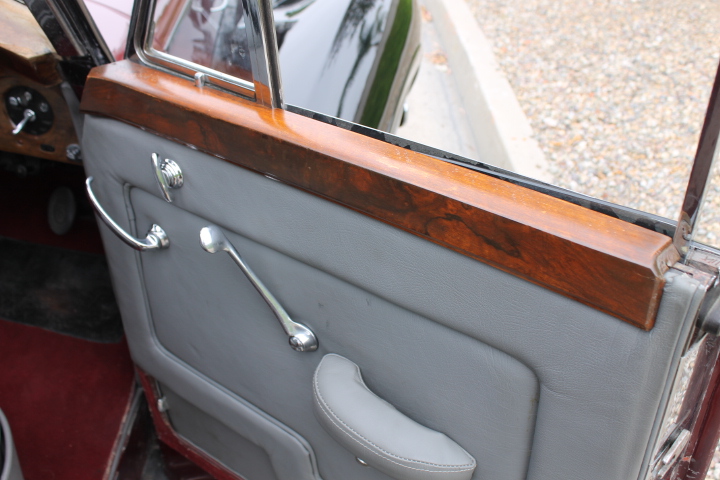 .
Excellent doorpanels and trim.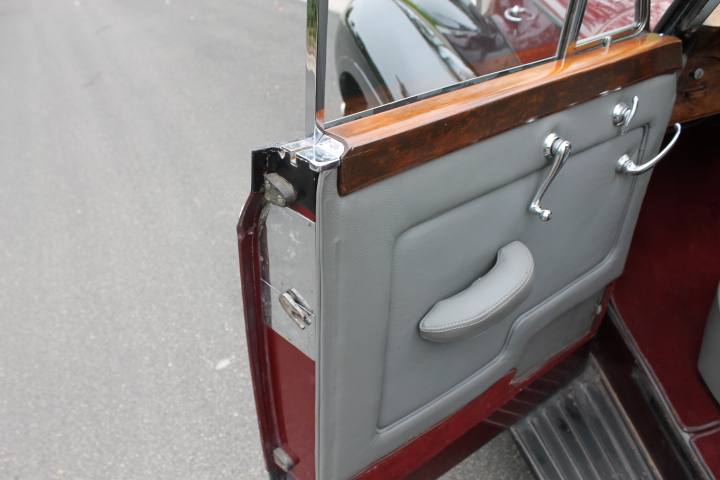 .
Left hand forward doorpanel.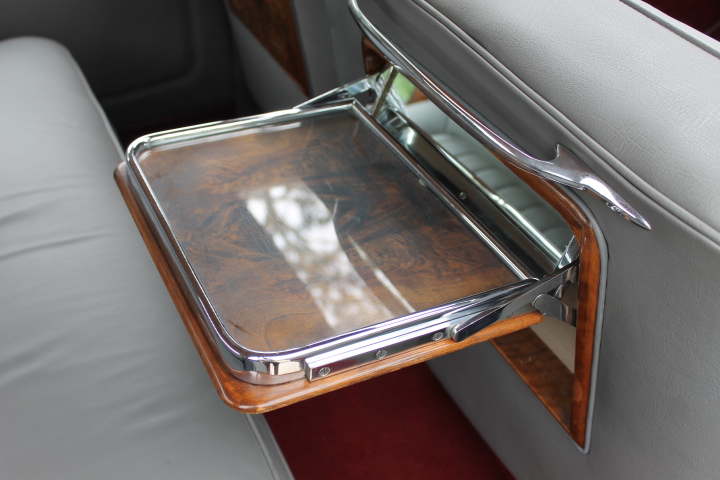 .
The right side picnic tray.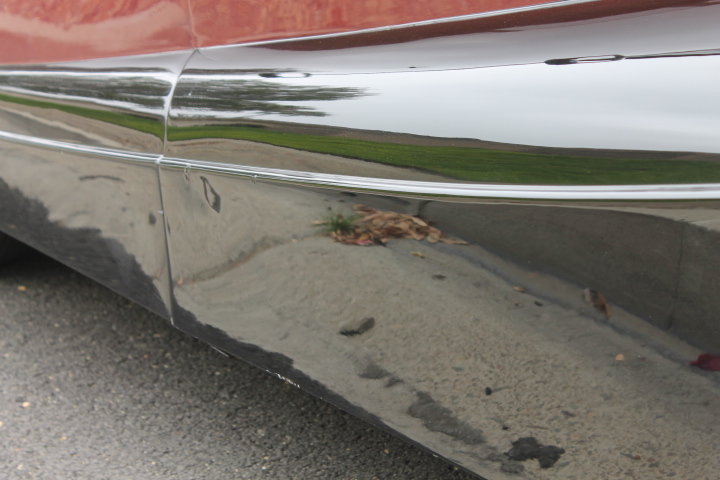 .
The paint is a very high quality lacquer paint job over extremely straight bodywork.  Even though there are a few chips here and there, and there is a slight ding in the right door, shown here, overall the paint is very beautiful.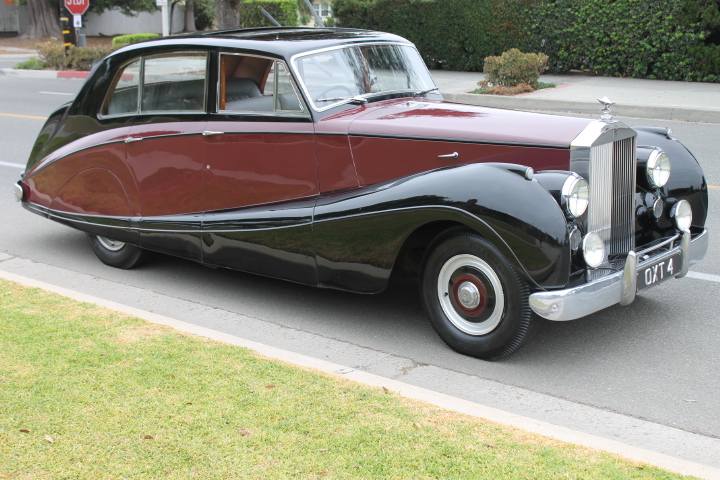 .
spectacular!