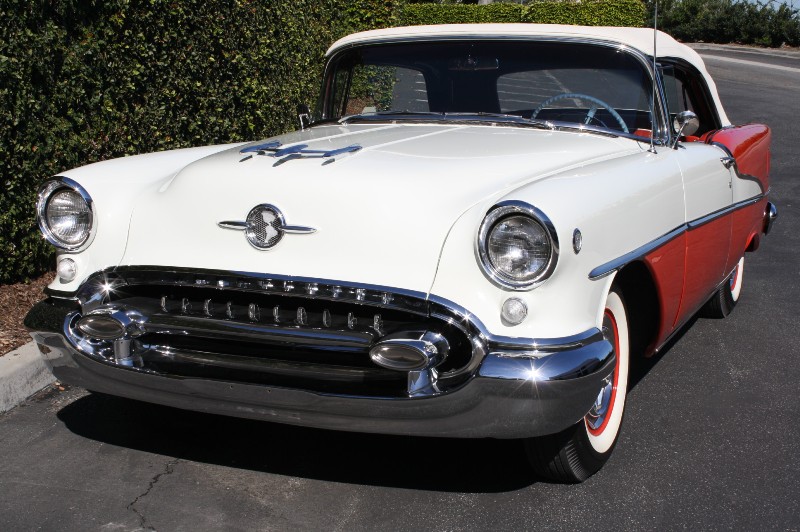 The '55 Olds Super 88 was the factory hot rod, with the big 324 cubic inch Rocket V-8 !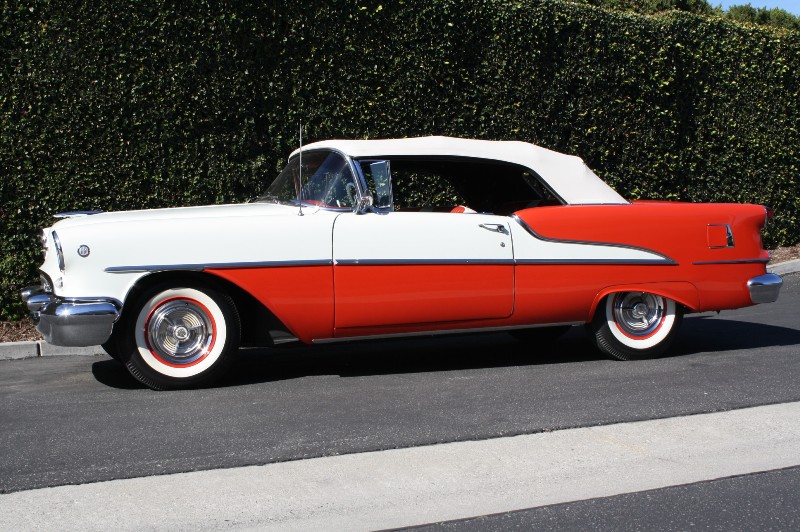 this car has been totally restored – frame off – and then given the best of professional care.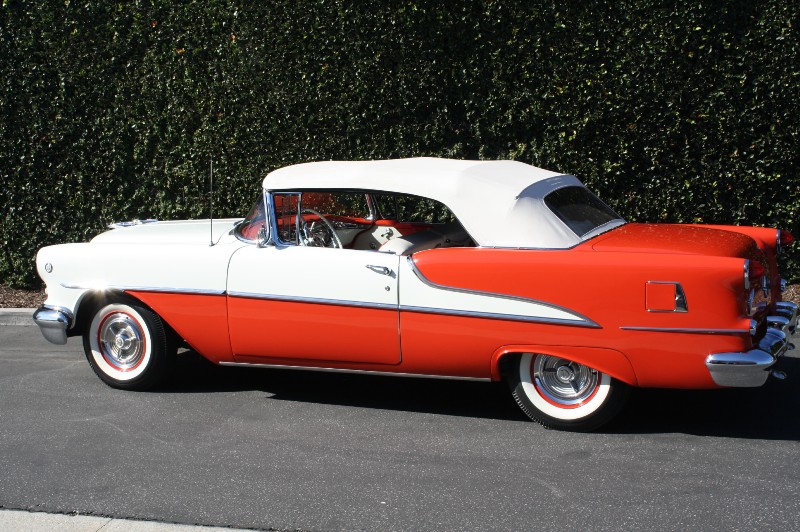 The car is more beautiful in person than it is in the photos. Everywhere you look, the restoration is of the highest quality. Perfectly smooth bodywork and glass smooth paint, and everything operating just as it should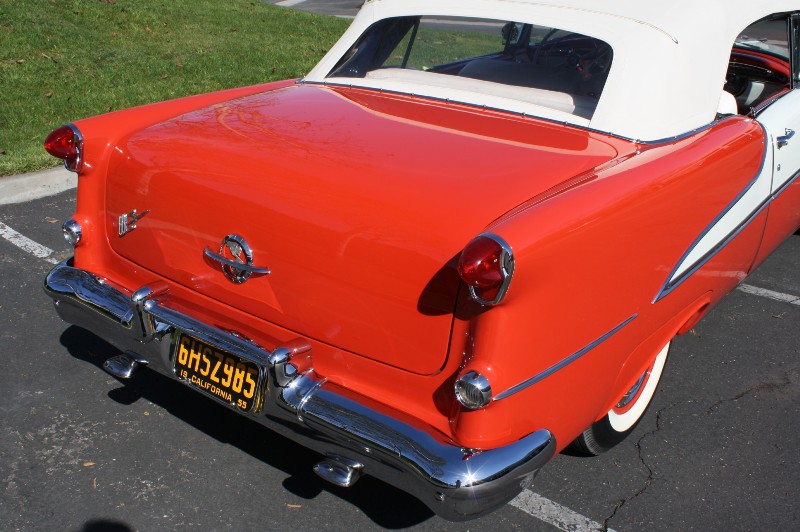 That chrome plating is just gorgeous ! This shot also gives some insight into how beautiful the paint is.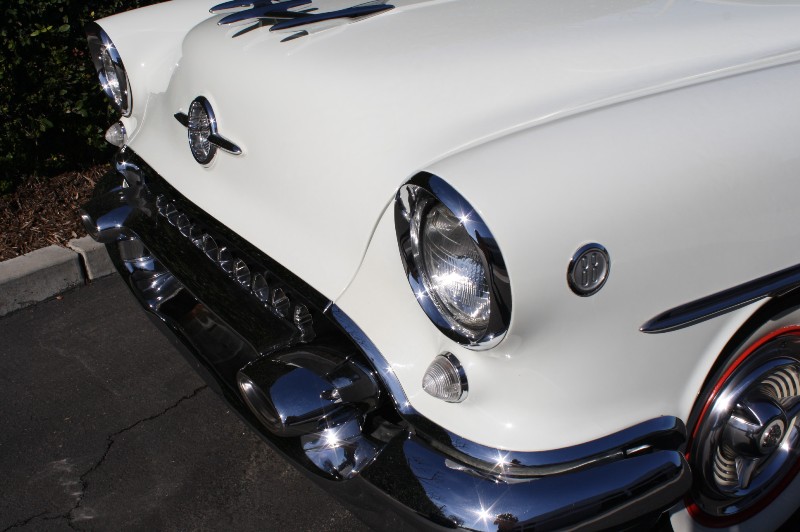 Stunning chrome plating!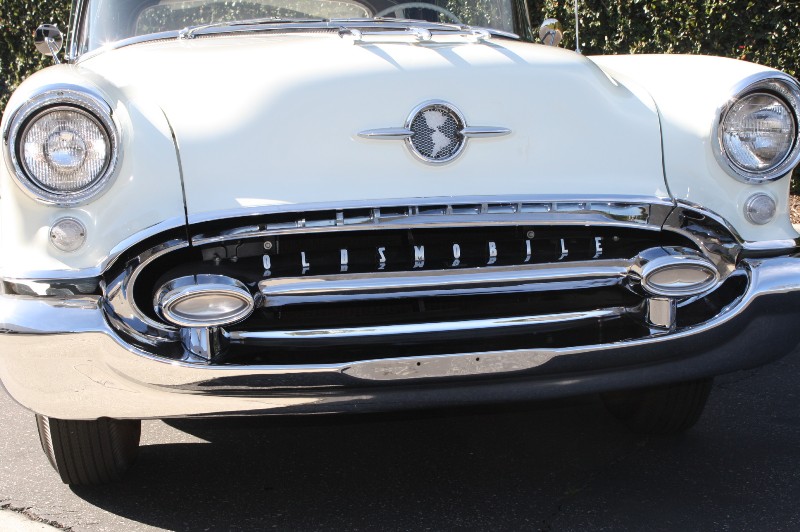 Note the "Oldsmobile" lettering in the grille.  Another example of the beautiful chrome plating.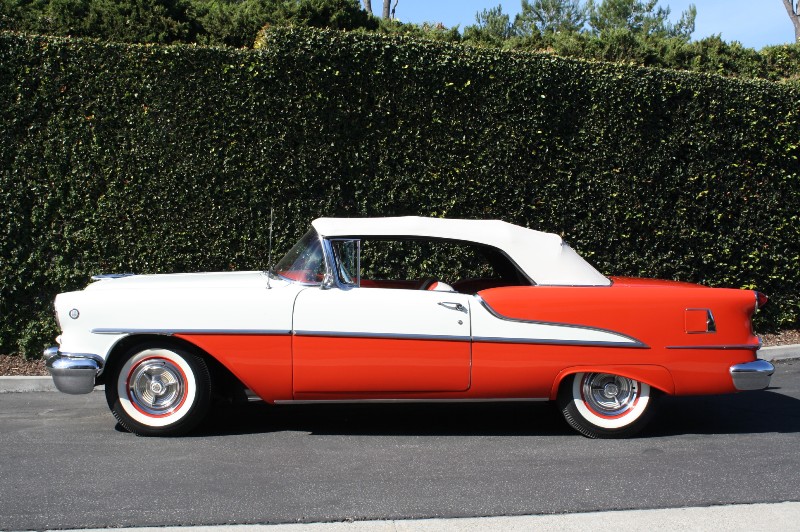 Another great styling feature are the fenderskirts, note how they carry the 2 tone dividing line through.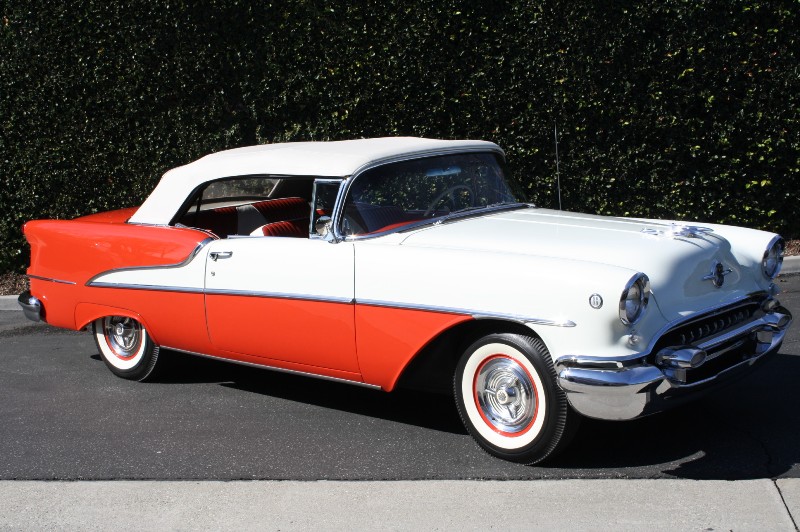 Visible in this photo are the correct style of whitewall tires. Everywhere you look on this car, it has been done right!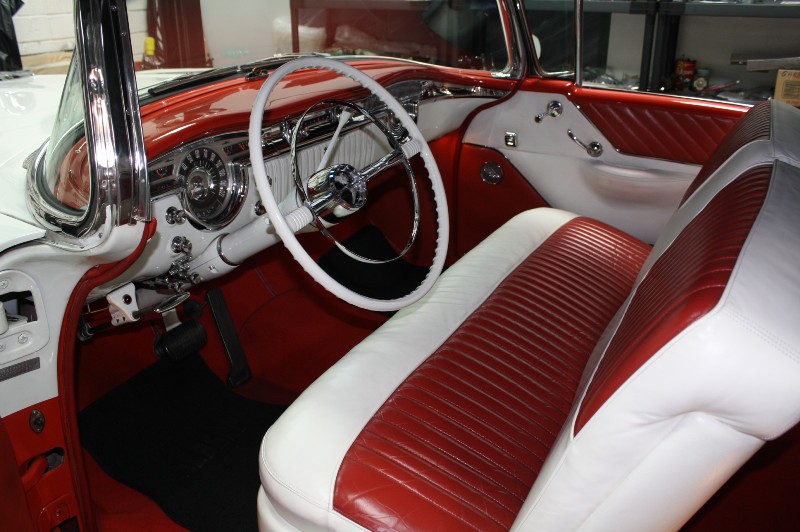 The correct leather interior is of the highest quality.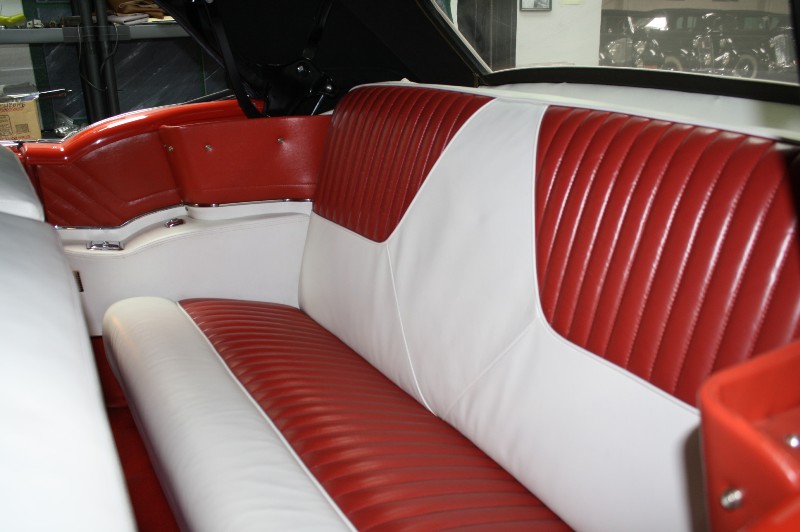 Beautiful rear compartment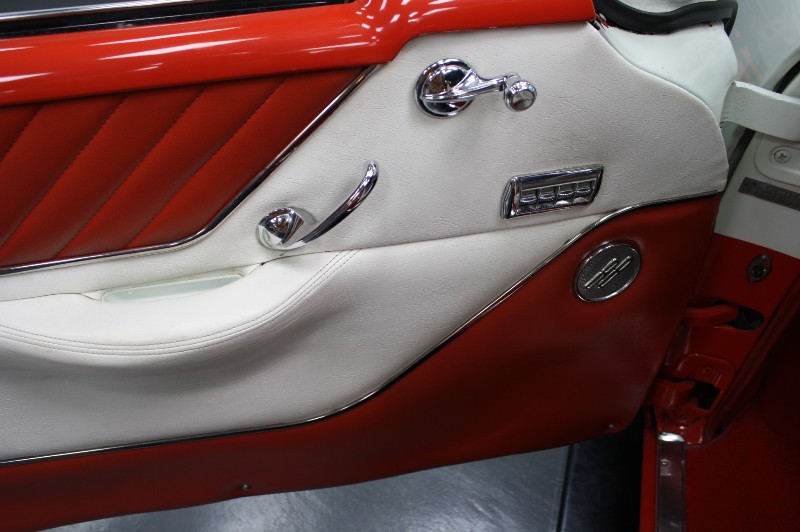 Here we see the restored doorpanel, and the master power window switch.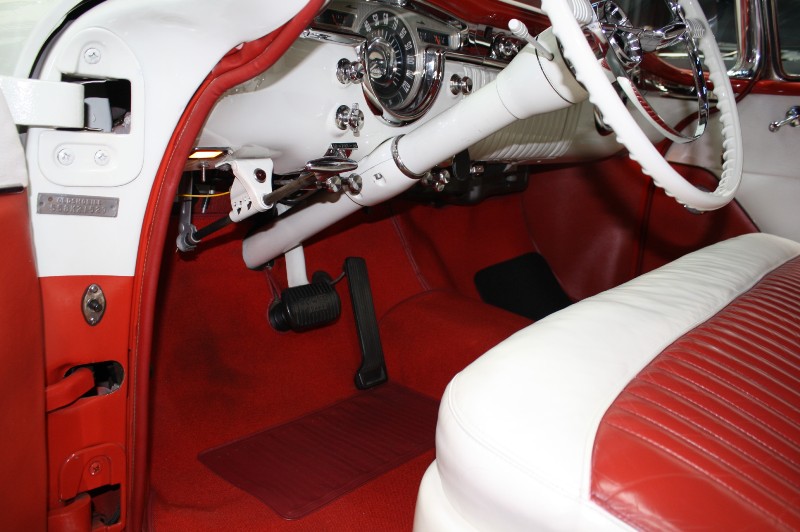 And, beautiful and correct tight weave carpeting.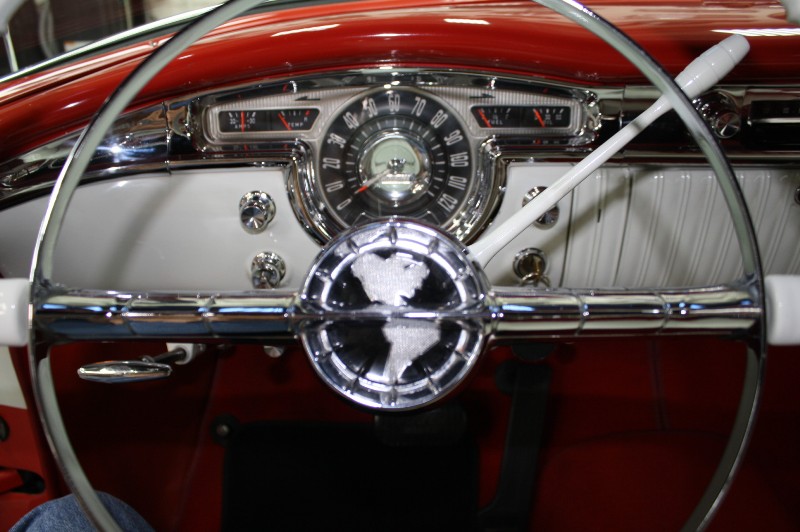 Oldsmobile was a leader in predicting the Jet Age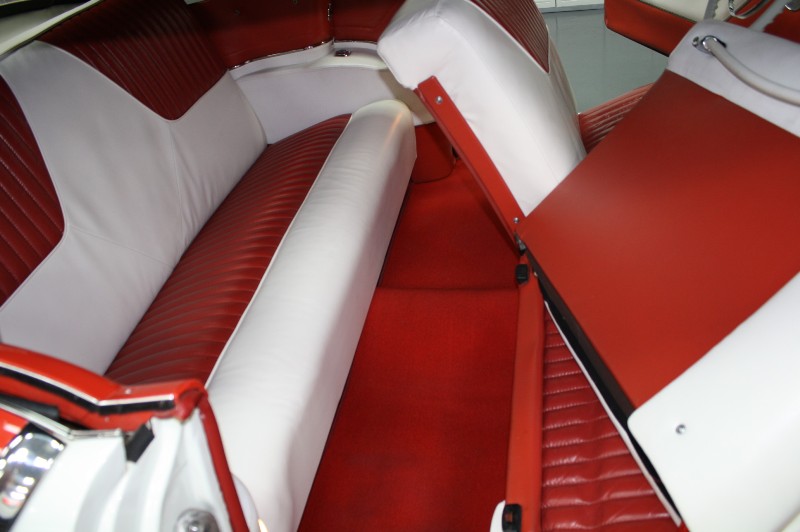 It's like being at the Oldsmobile dealer in '55 !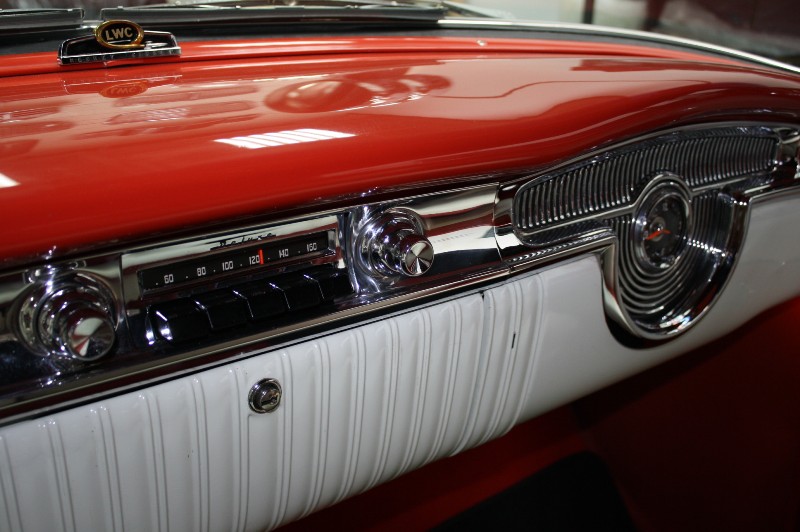 The radio works great. Take a moment and think about how beautiful that dashboard is!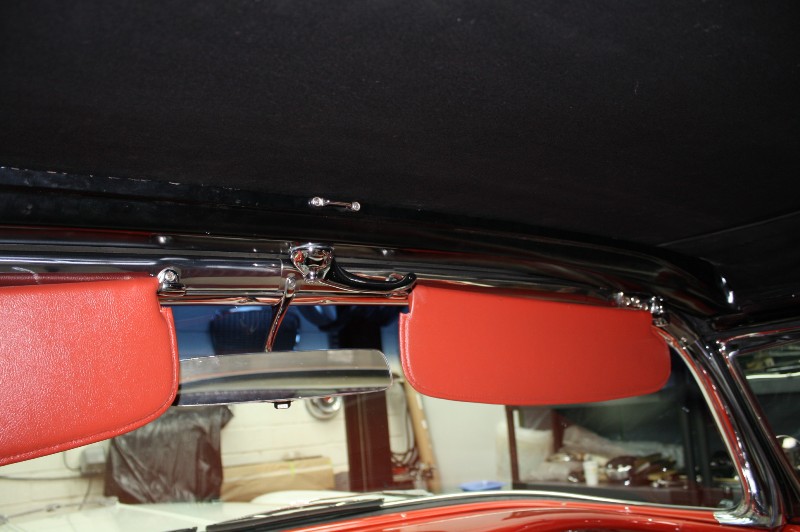 Excellent visors and windshield header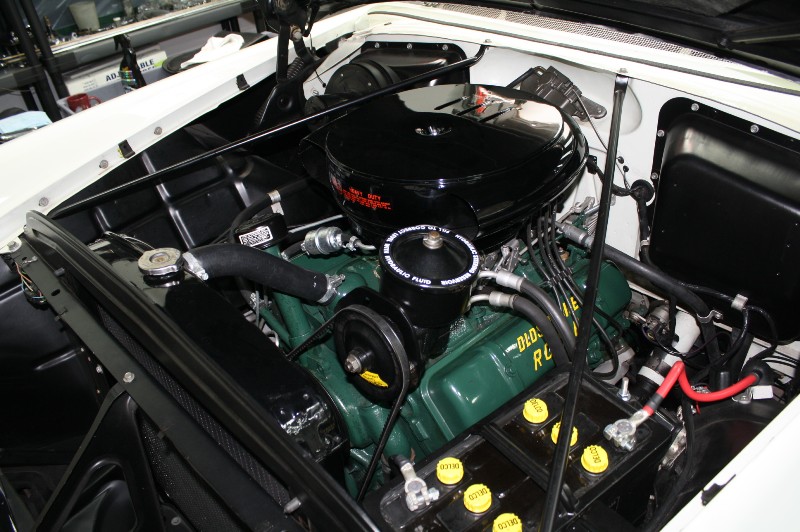 Here is the 324 Cubic inch Rocket V-8, with every detail as it should be. Note all the correct finishes and decals, and the Delco Tar Top battery.  And, it runs as good as it looks, with all 202 Horsepower ready for action!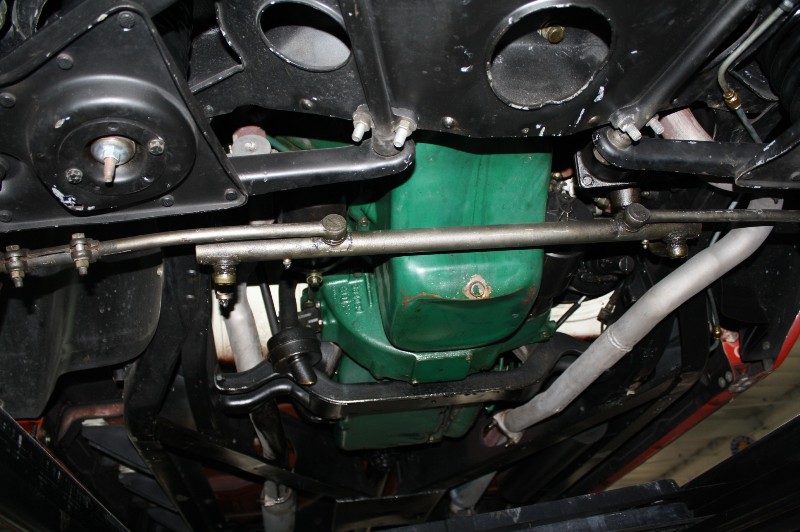 Nice underneath, too!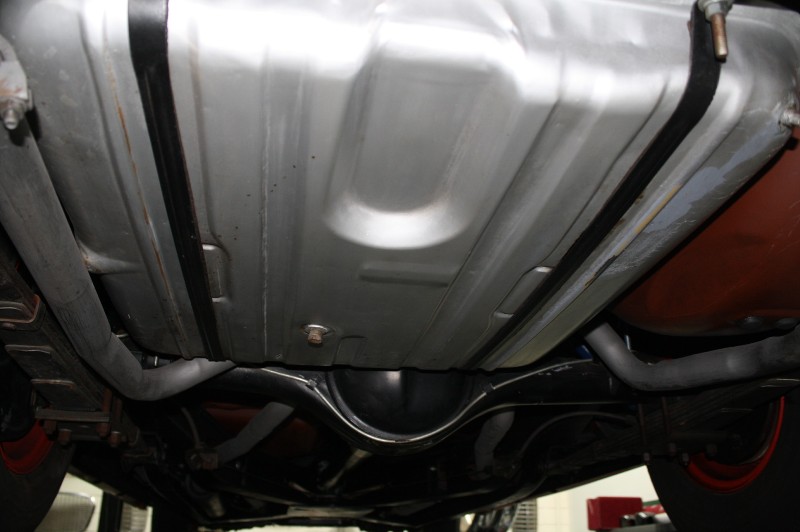 Nice!  Look at the brake line contrasting with the rear axle housing.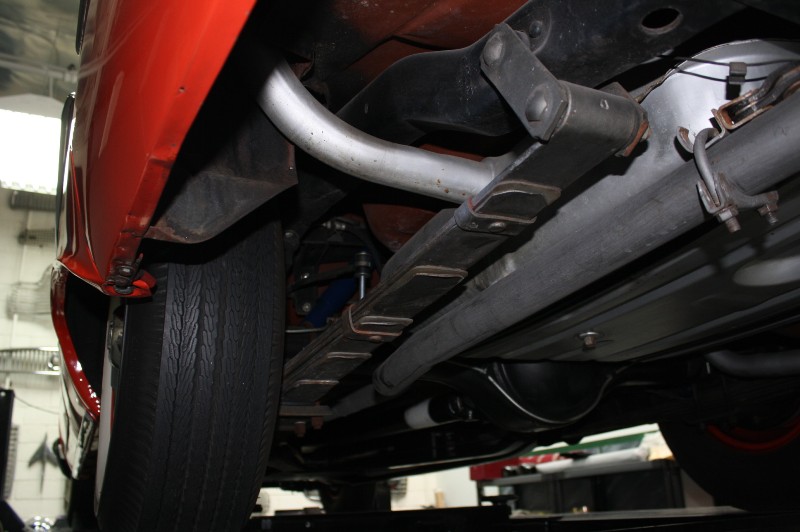 Very nicely done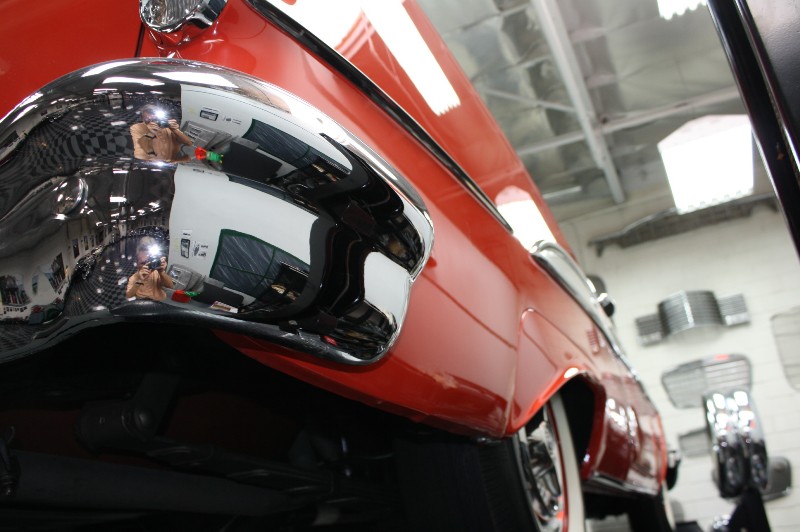 And, super straight panels and rust free rockers.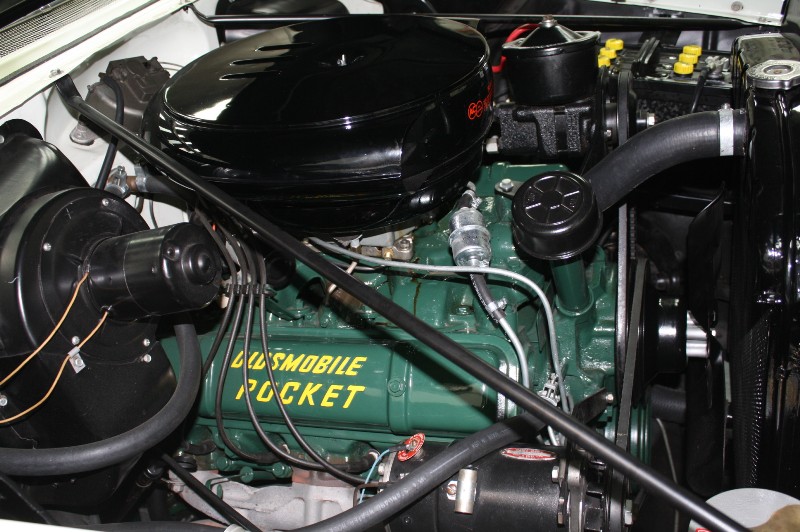 More beautiful engine bay.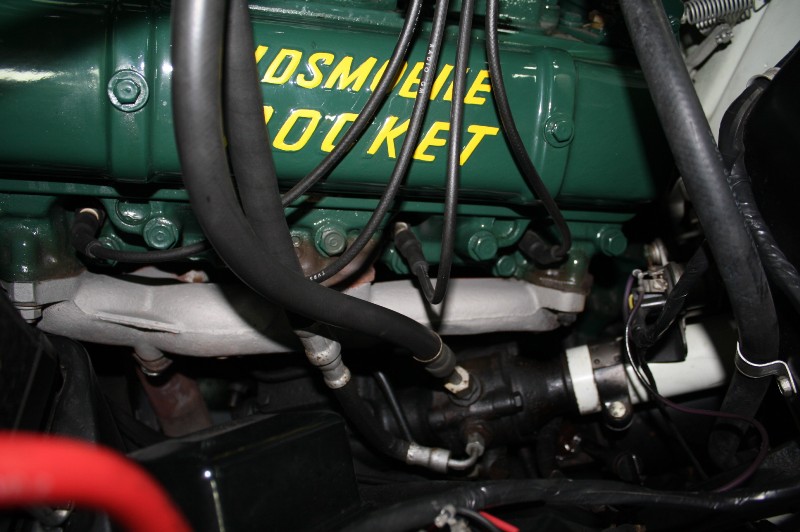 Clean and detailed all the way down.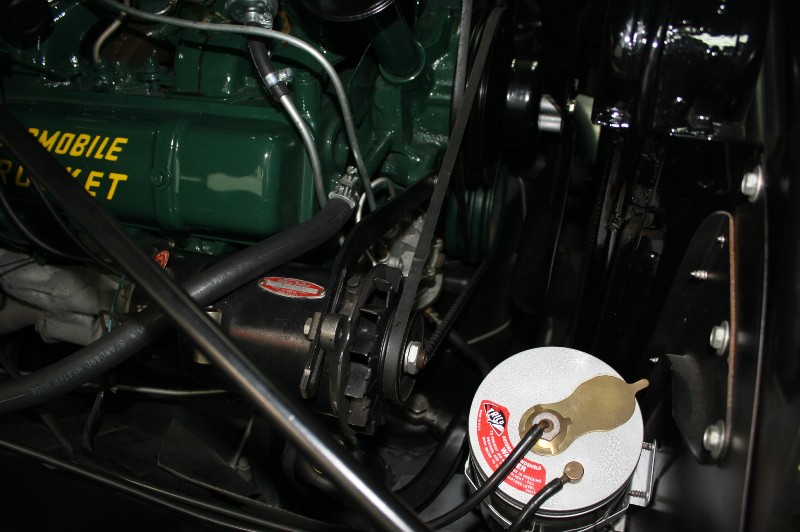 Note the Trico windshield wiper jar – it's this type of detail that distinguishes the best restorations.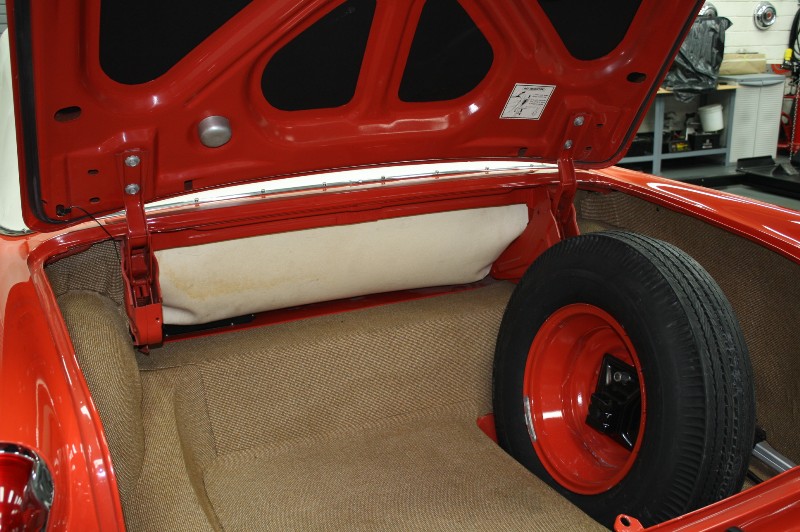 A beautifully finished trunk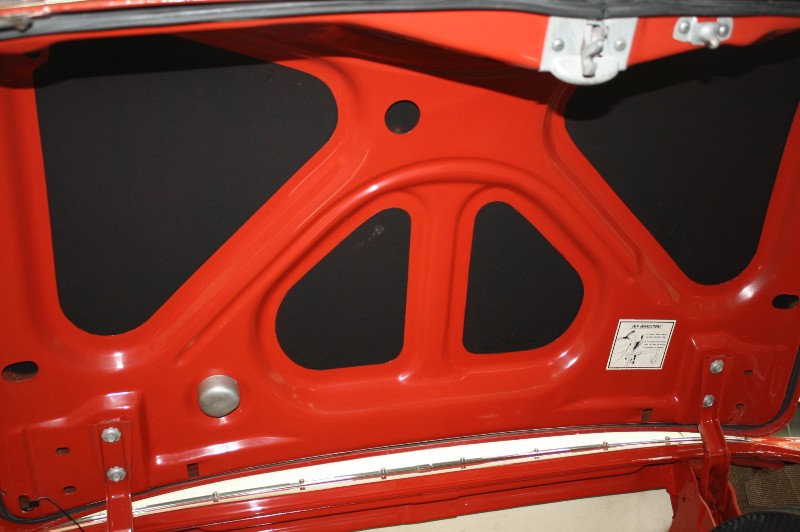 Note the cad plating on the trunk fittings and latches, and the jack decal.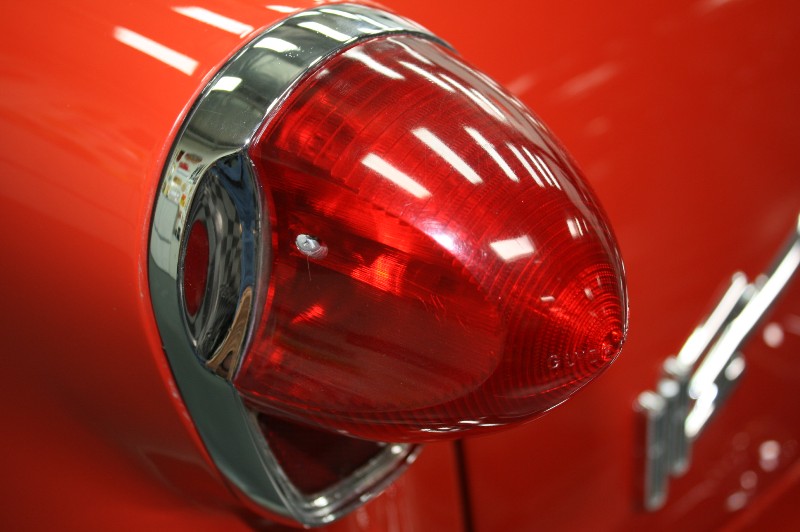 Beautiful clear tail light lenses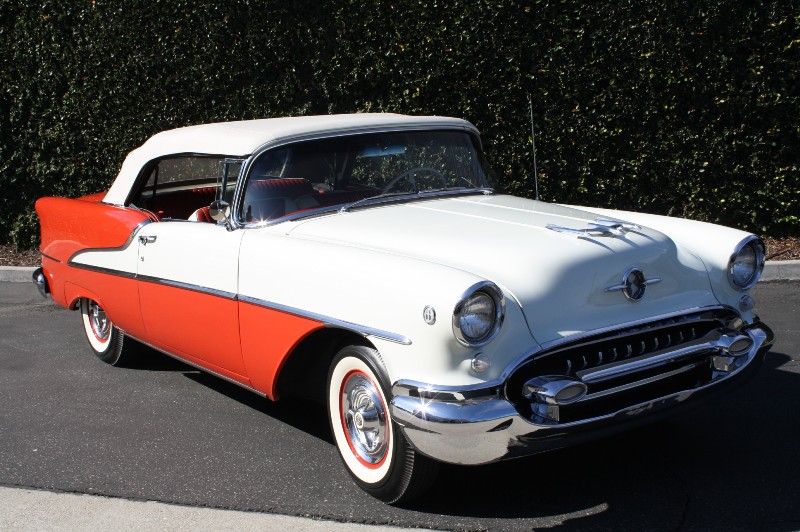 to sum up – a stunning, beautifully restored example of Oldsmobile's hottest car for 1955 !