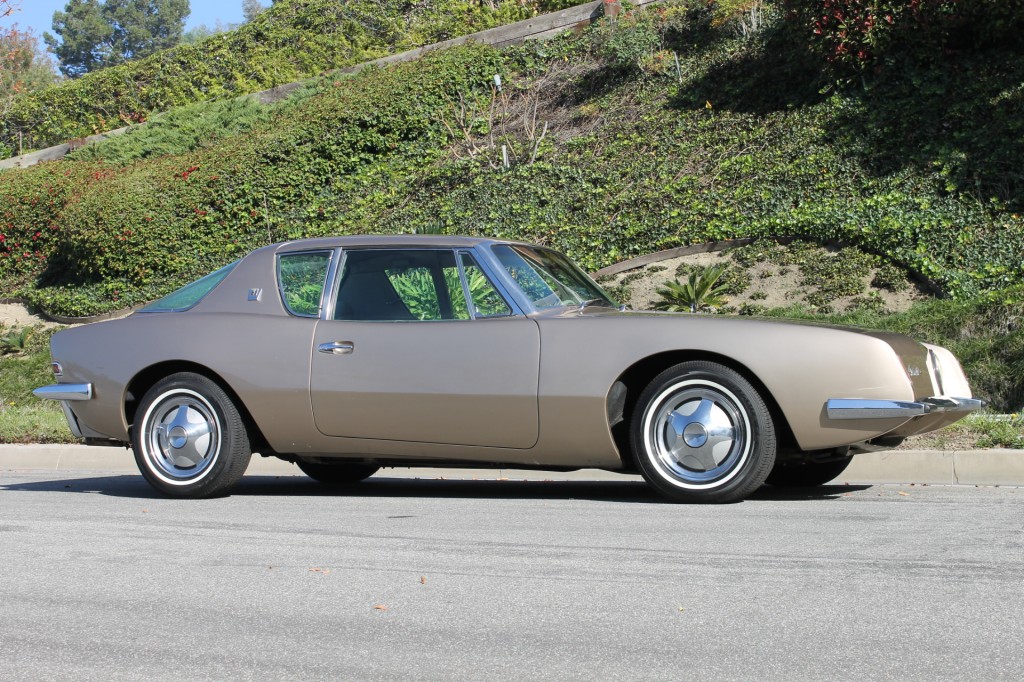 SOLD.
1963 AVANTI  with R-1 Studebaker V-8, Factory 4 Speed Transmission, Factory Air conditioning, and power windows!  AND, Power steering, Power Front Disc Brakes, Twin Traction ( positraction ) and Tinted glass, all done in it's original color, Avanti Gold and Elk interior.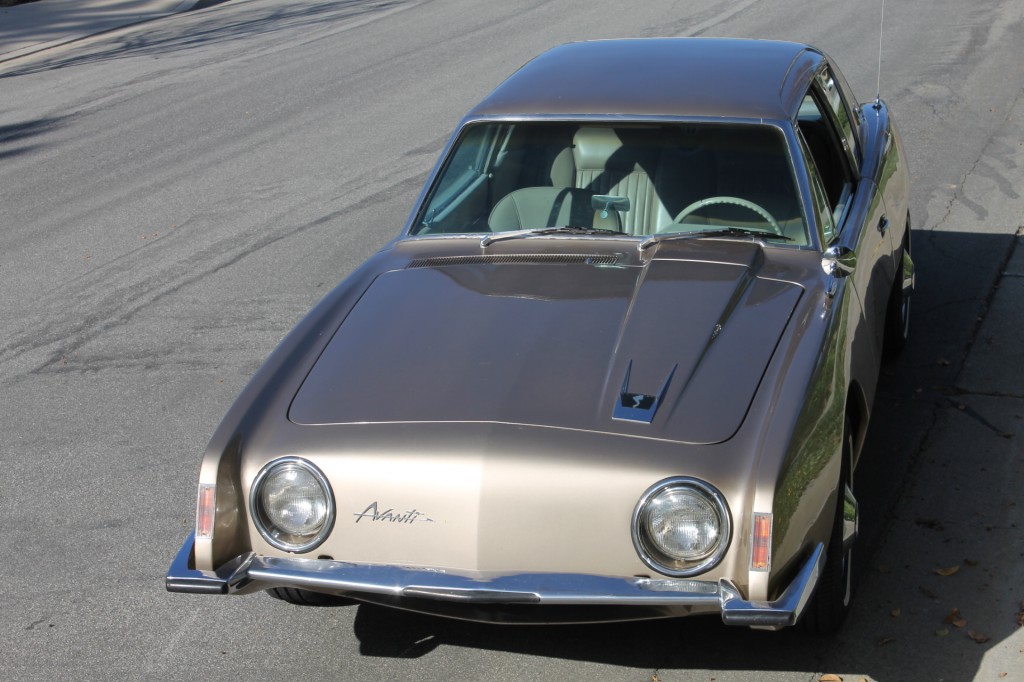 This car was Raymond Leowy's last and finest effort in automobile design. everything about it was modern. Leowy's  design team set up shop in Palm Springs, CA, the epicenter of Mid-Century Modern design, and, surrounded by inspiration from other famous designers and architects,  produced this masterpiece!  If you think I'm overdoing this, see what the New York Times had to say about Avanti recently HERE. You too can own a car that has been featured in art museums!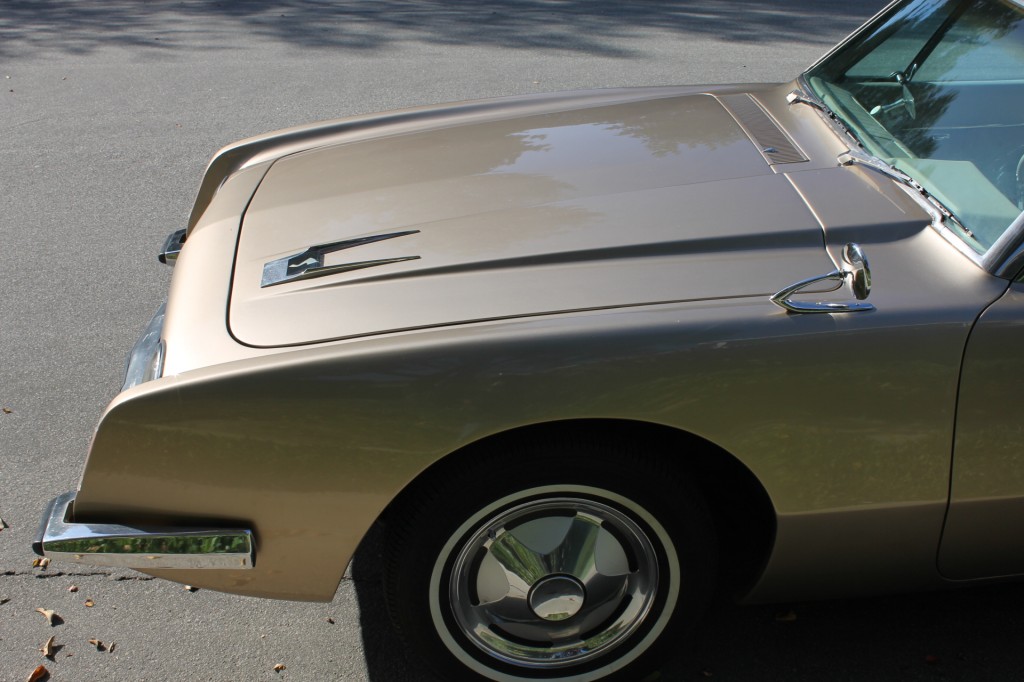 The sweeping lines, the mag style hubcaps, the strat0-view side mirror, and the asymmetrical hood that matches up with the dashboard – whatever they paid mr. Leowy, he earned it!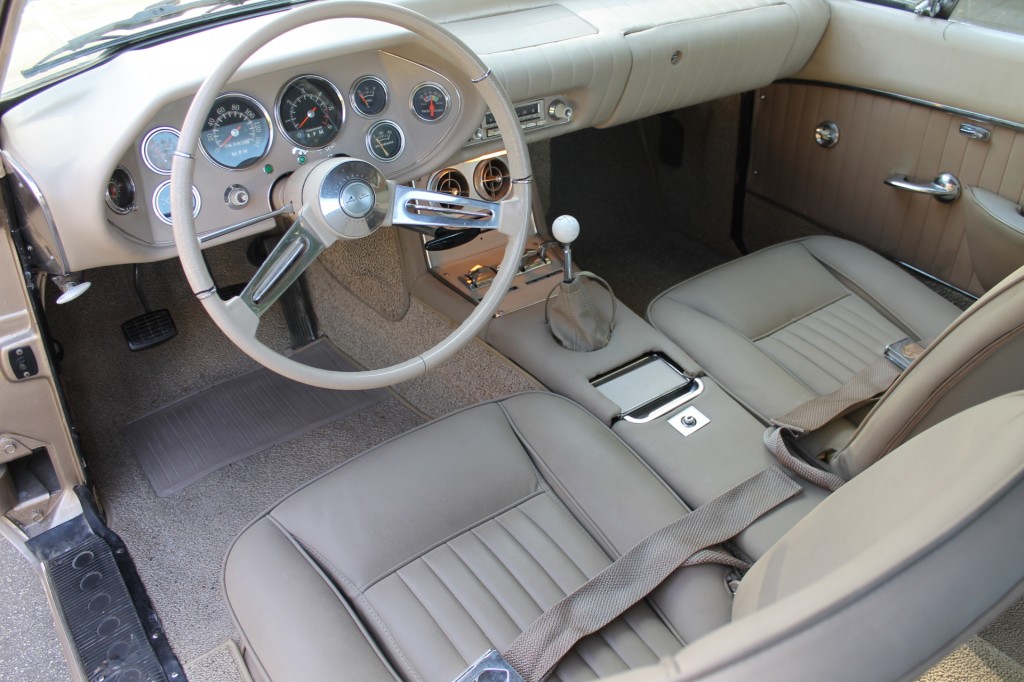 Stock and authentic and nice, just the way I like it.  That dashboard is a beautiful brand new reproduction, and it's spectacular! The seats and carpeting are new, too, in the correct shade and pattern.   Note the 4 speed shifter and the A/C vents, a very unusual combination.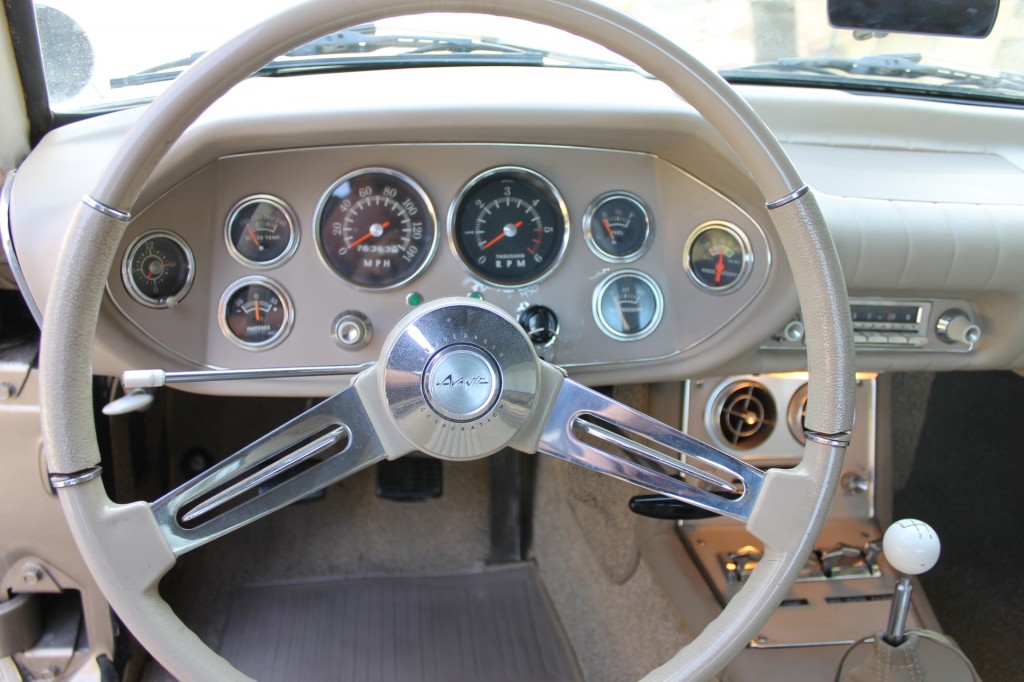 Full instrumentation – Tachometer, Speedometer, Oil gauge, amp gauge, temperature, gasoline and vacuum!  and they all work, too!  Most importantly for an Avanti, the car runs nice and cool, 180 all the time.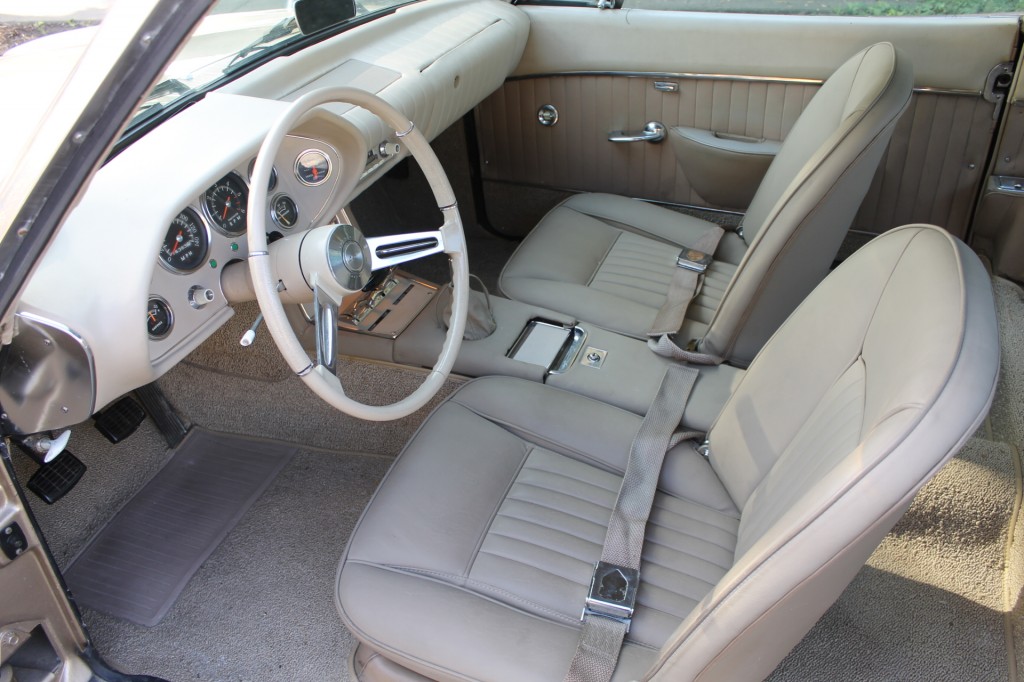 It's the original and correct color, "Smoked Elk", and it's nice, fresh and new here!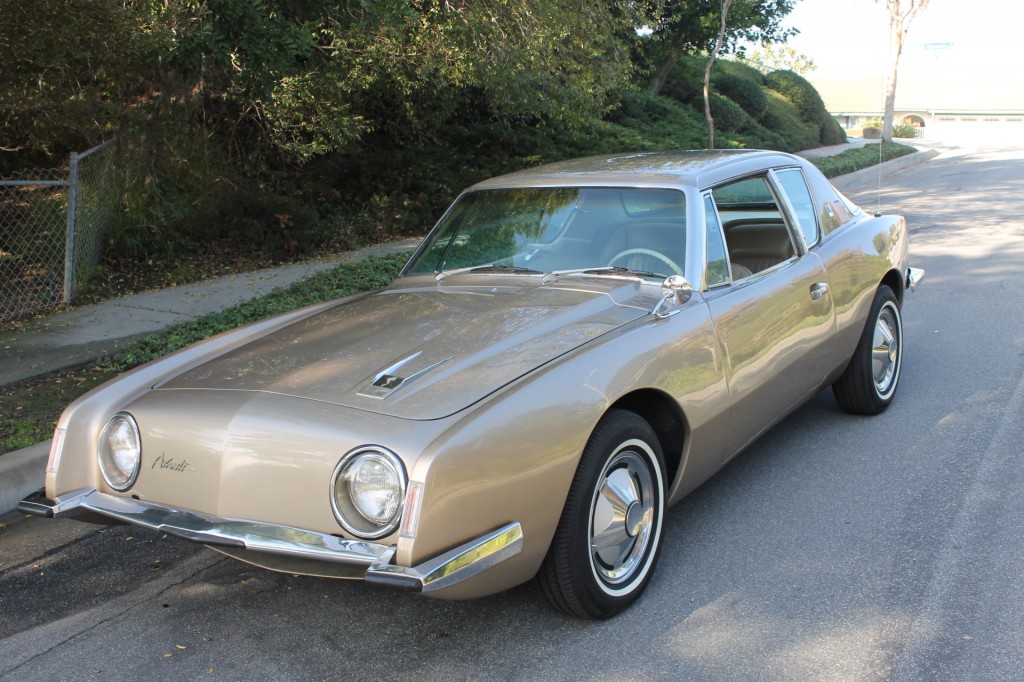 those are 4 brand new whitewall radials peeking out from under the fenders.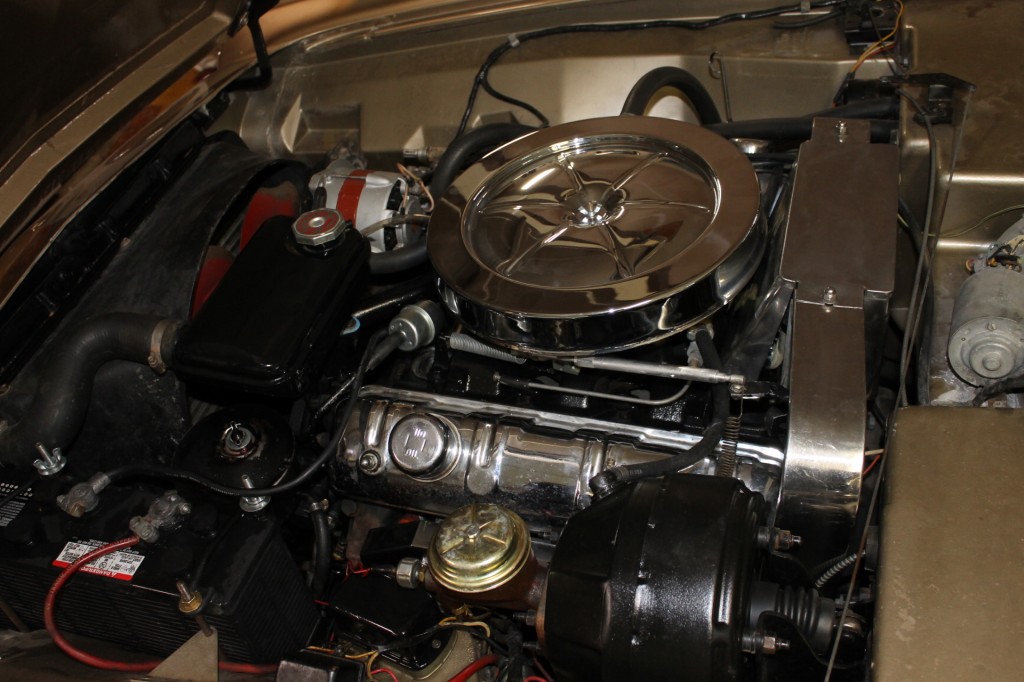 The heart of the beast, the original 289 Cubic Inch R-1 Studebaker V-8, with Carter 4 barrel carburetor.  Note the original and correct ignition shielding in place.  Just like a Corvette, this car is made of Fiberglass, and requires ignition shielding for the radio to work properly.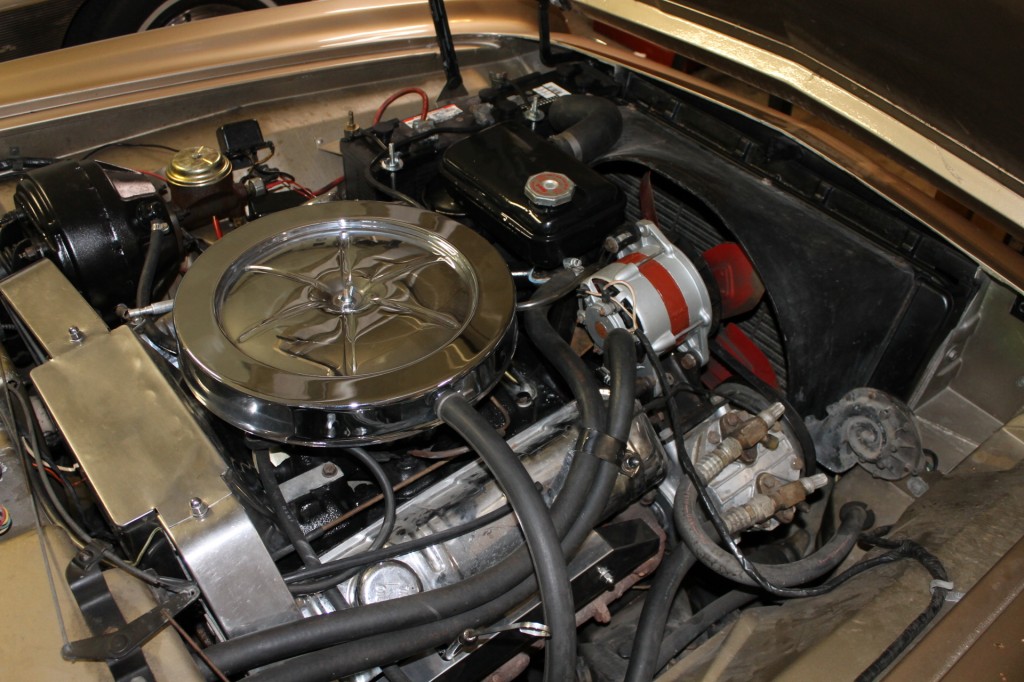 All stock and authentic.  It runs great, too!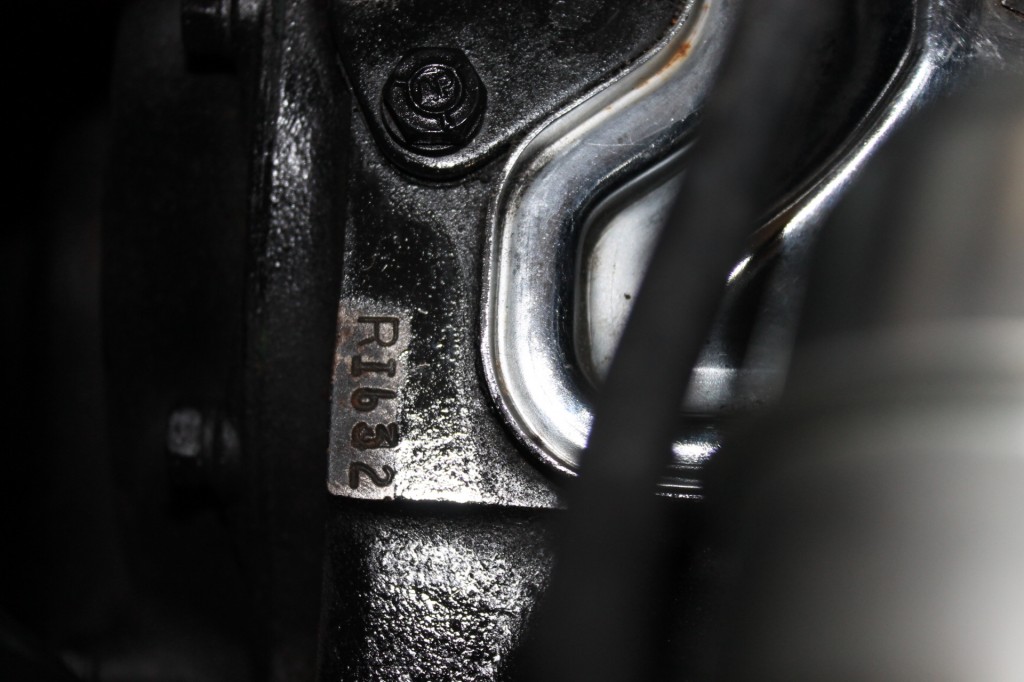 That's the original engine to this car, as documented by the Studebaker National Museum copy of the build sheet, which is included with the car.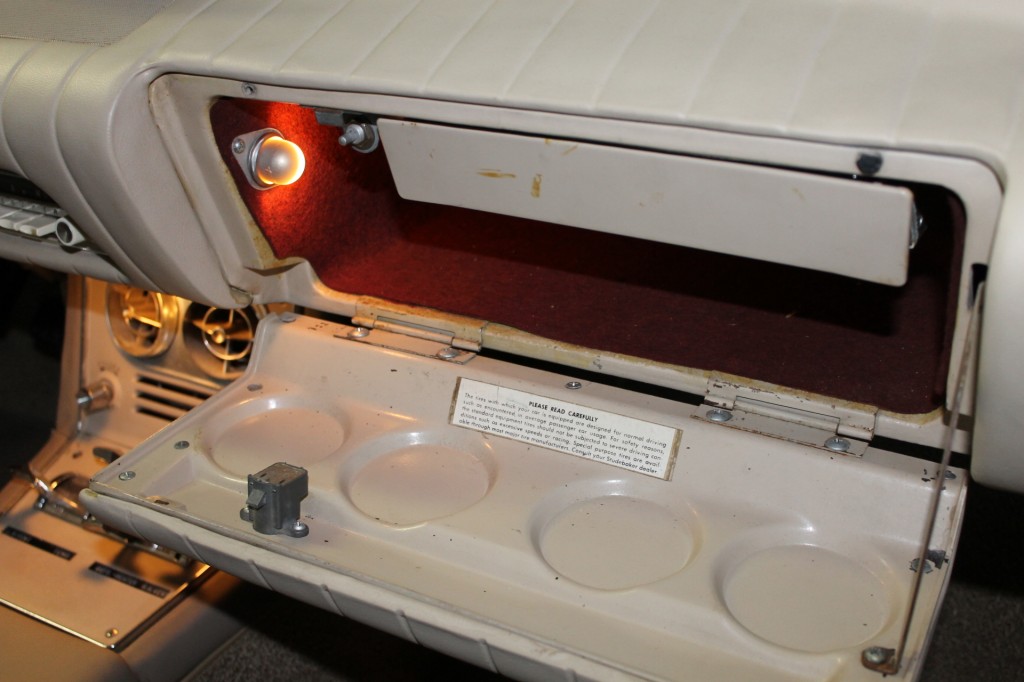 Excellent glovebox area.  Note the working courtesy lamps.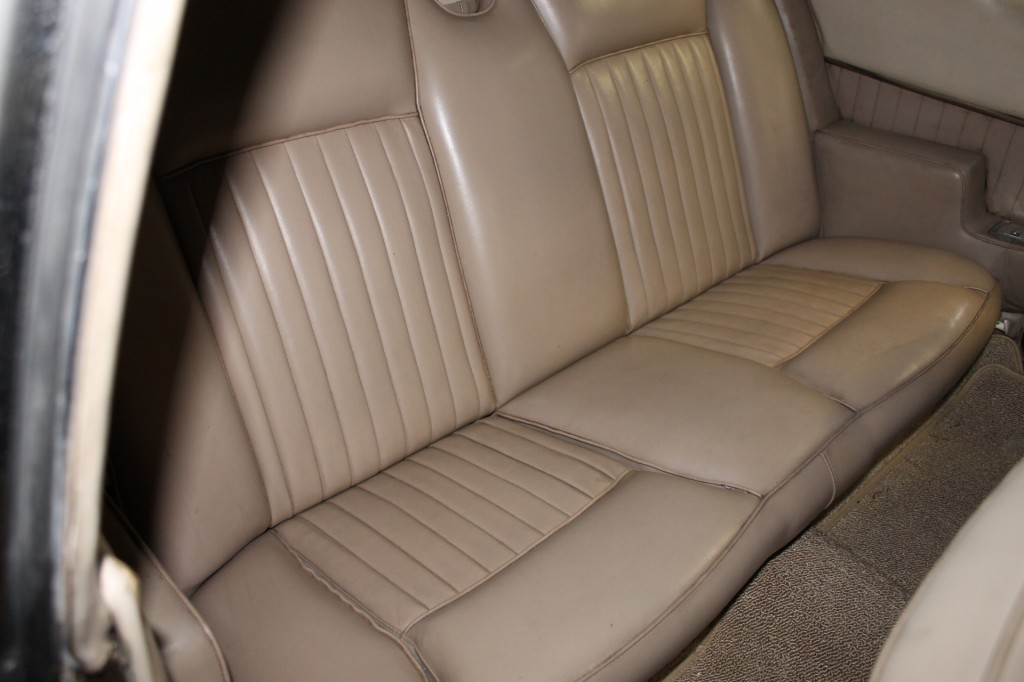 Rear compartment in excellent shape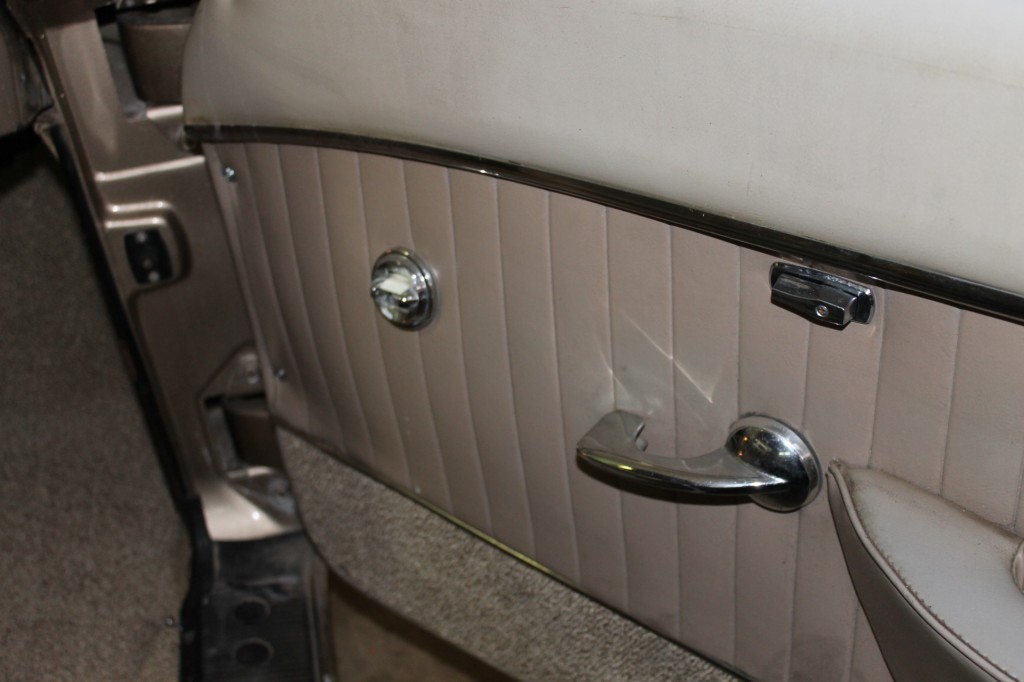 Excellent doorpanels and trim.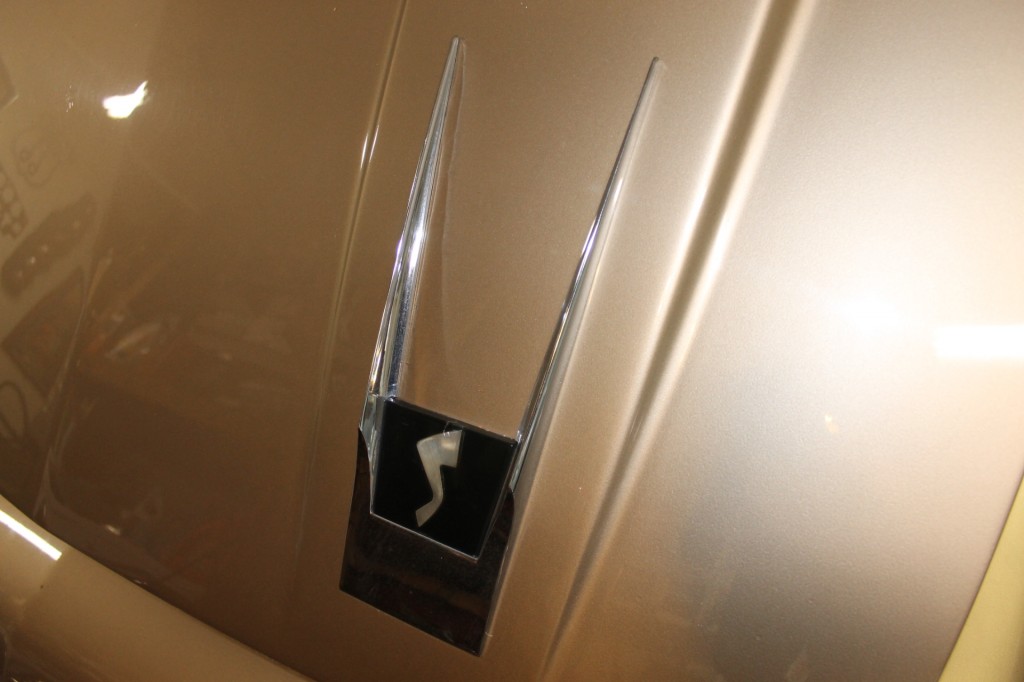 Love that modernist hood emblem!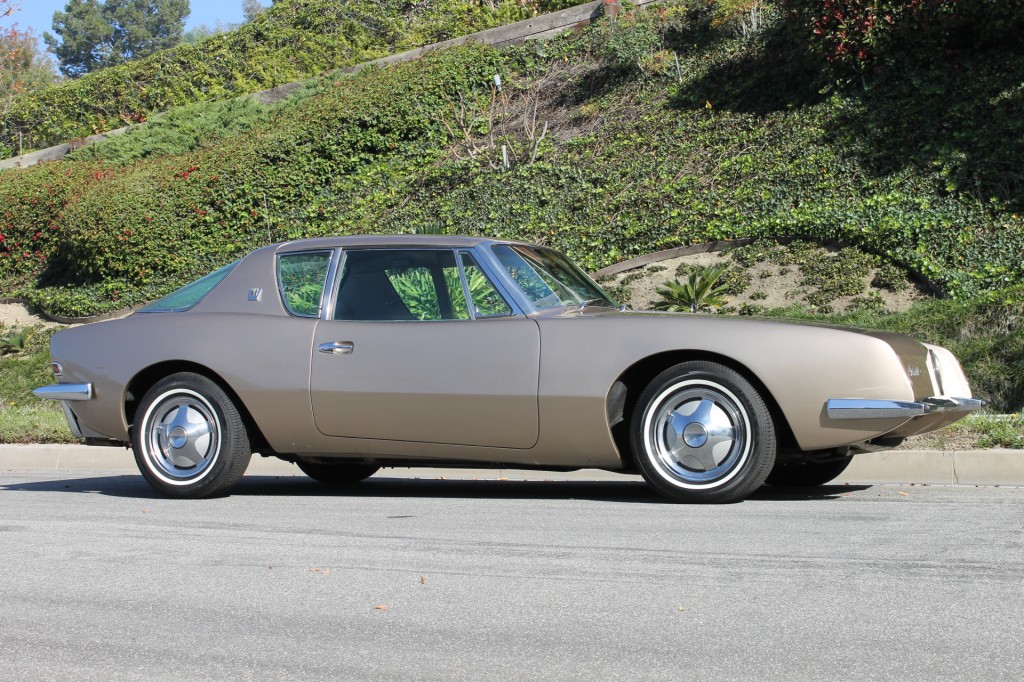 Spectacular!