This 1963 Studebaker Avanti is in beautiful condition, stock and authentic, and well equipped with R-1 Studebaker 289 V-8,  COLD Factory Air Conditioning, Automatic transmission, Power Windows, Power Front disc Brakes, Power Steering, and more! It's finished in Avanti Gold and it looks beautiful! It's offered by the Vault Classic Cars dealership in Fullerton, CA.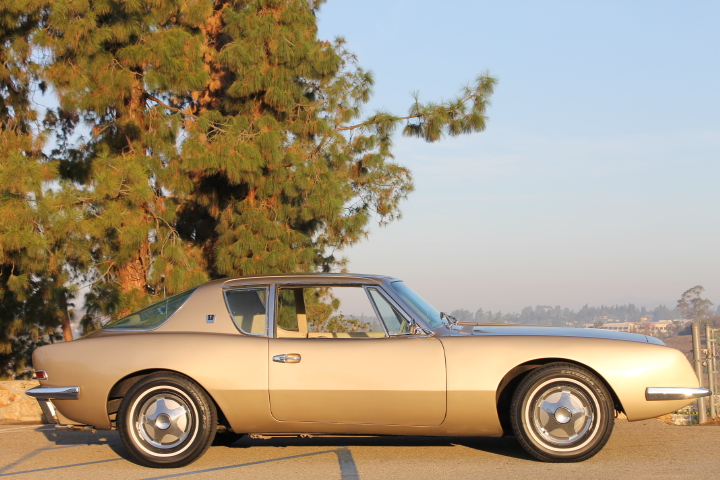 .
We got this car from an estate sale in Southern California. It had been inside the same building since 1999.  It was a nice, well cared for car, but the lengthy storage made it necessary to do a whole lotta work to get it into the beautiful shape you see here today!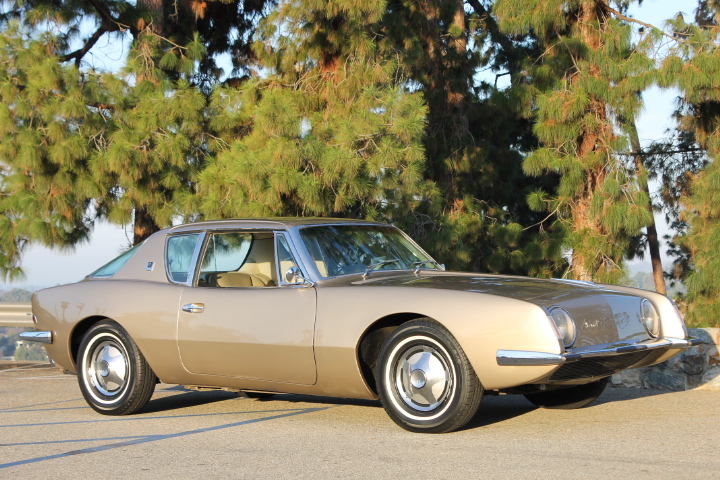 .
The paint job is fresh and high quality, 2 stage base / clearcoat , color sanded and buffed in the original Avanti Gold color.  It's especially smooth and nice, and the bodywork underneath is excellent!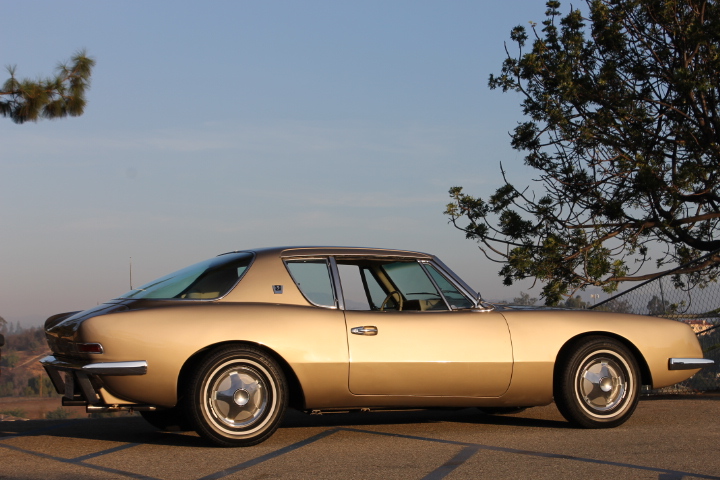 .
The Chrome is new, with freshly plated bumpers, emblems and ornaments.
Here it is in operation!
.
.
We try to do it right, so as long as the bumpers have new chrome, we put the new rubber pieces on too. The people at Studebaker International know me – and my credit card – a bit too well!
.
Here's the new hood ornament and emblem. One of the great things about owning an Avanti – is that the parts support is great! Almost every part for this car is available new or reproduction.  They are as easy to live with as a Mustang or a Camaro – but they are far, far more unusual and rare! Only about 4,500 of the Studebaker Avantis  were built in '63 and '64.
.
What a great looking car!  New chrome and rubber on the back bumpers.  Note the CA historic plate- with 1999 Sticker!  These were the plates for the car, but due to the estate process we have a new California title, and new plates would be issued when the car is sold.
.
Beautiful !

.
Excellent interior, with new bucket seats and new carpeting.
.
Excellent steering wheel, and beautiful guage faces
.
Nice!
.
The rear seat cushions are the originals, still in awesome condition! Also note the new correct seat belts with Studebaker logo on the buckle.
.
Very good original headliner.  Note some small cracks on the original sunvisors.
.
Excellent original doorpanels, with just a bit of fading where your elbow goes.
.
The dashboard is really nice, but there is one small split right by the defroster vent, and some cracking on the left side of the dashpad, on the angled surface, you can see it a bit in this photo.
.
Nice clean engine bay, with correct colors and finishes – the fans were orange, so you could see them spinning and hopefully keep your fingers away! Transmission dipstick handle is yellow.  And of course chrome air cleaner and valvecovers, which were recently rechromed and look super sharp!  Also note the factory stainless ignition shielding, it's all there including the spark plug shields.
.
It runs great! Note the new and correct battery, the 3EE "Suitcase" battery in 12 volt. Also note the new brake master cylinder.
.
The A/C unit had a rebuilt compressor and some other work done, including update to R-134 refrigerant. So now the air conditioning works great and blows nice and cold.
.
.
Super!
.
Beautiful!
.
Wow!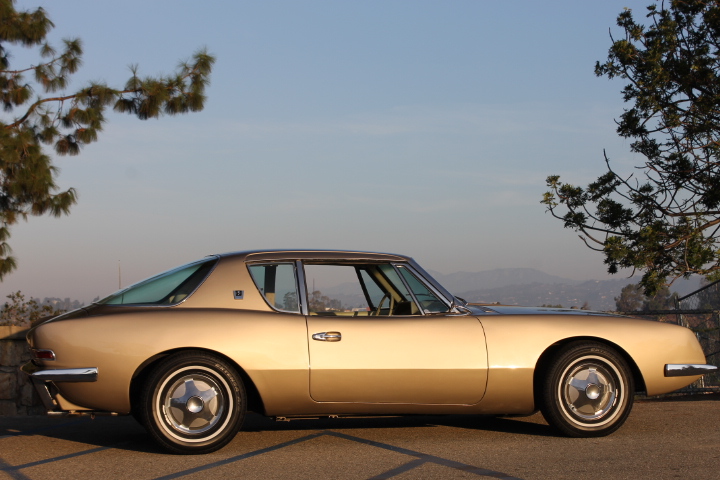 .
A beautiful, rare and enjoyable car!