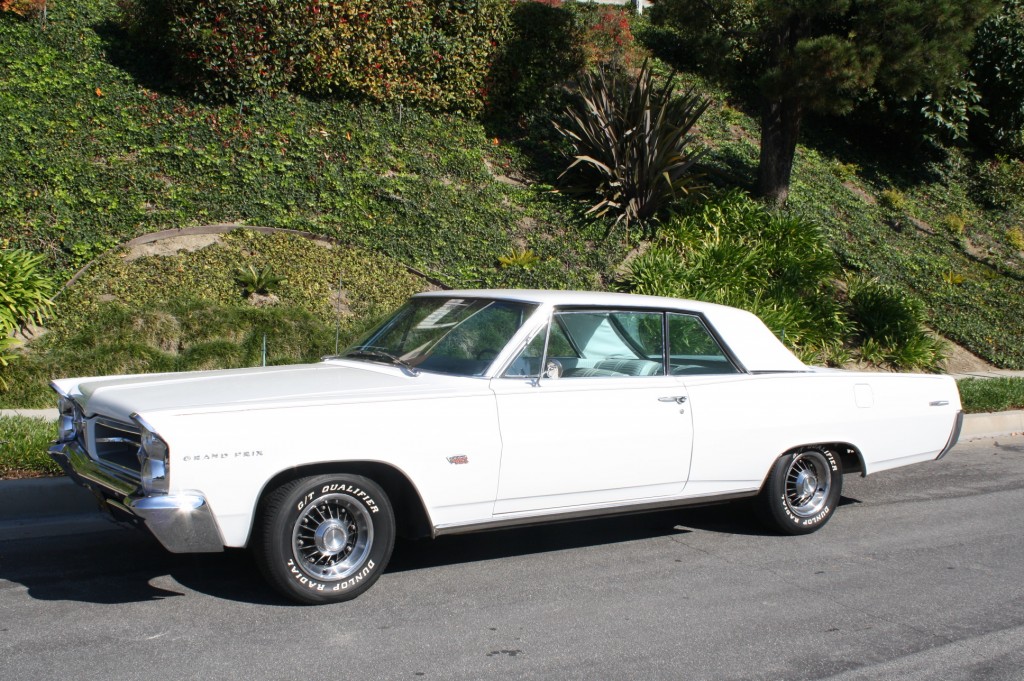 Here's a beautiful, California all it's life, Black License Plate '63 Grand Prix, with factory installed 8 lugs, air conditioning, and power windows!  Built at the South Gate, CA factory, sold new at Mike Salta Pontiac in Sacramento, and loaded up with factory options!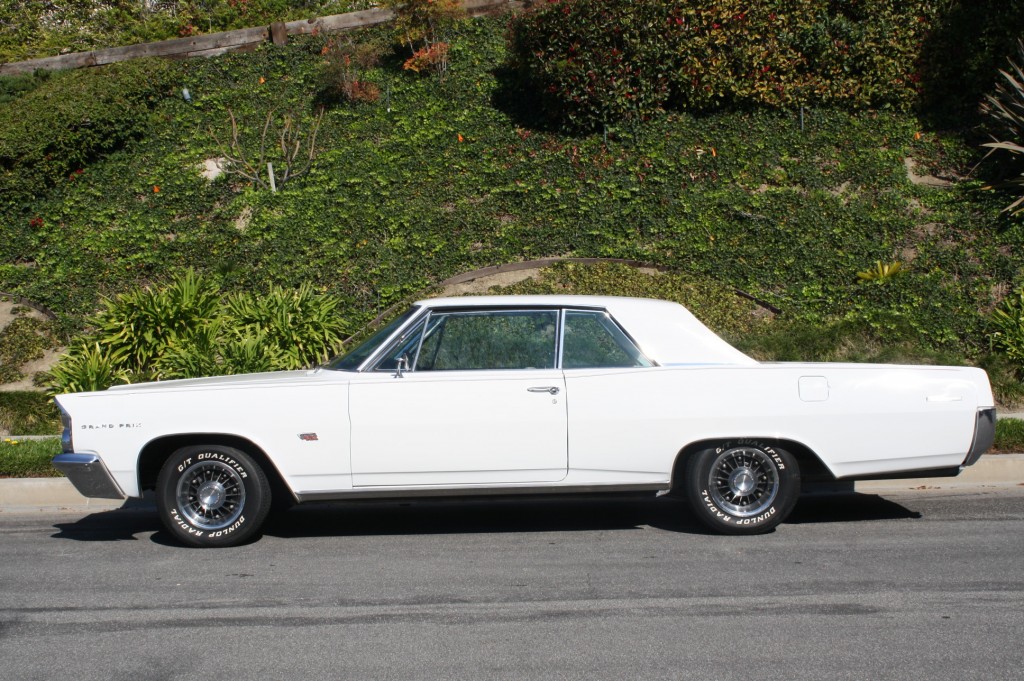 The new for '63 Styling was a triumph!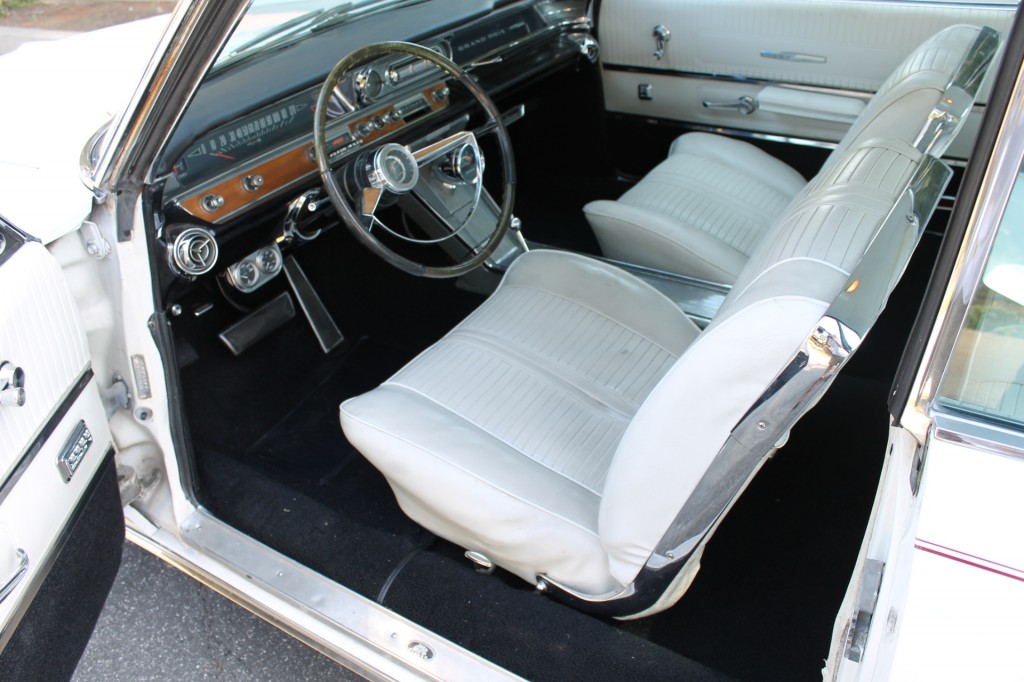 Excellent original interior, with factory buckets and console and brand new carpeting.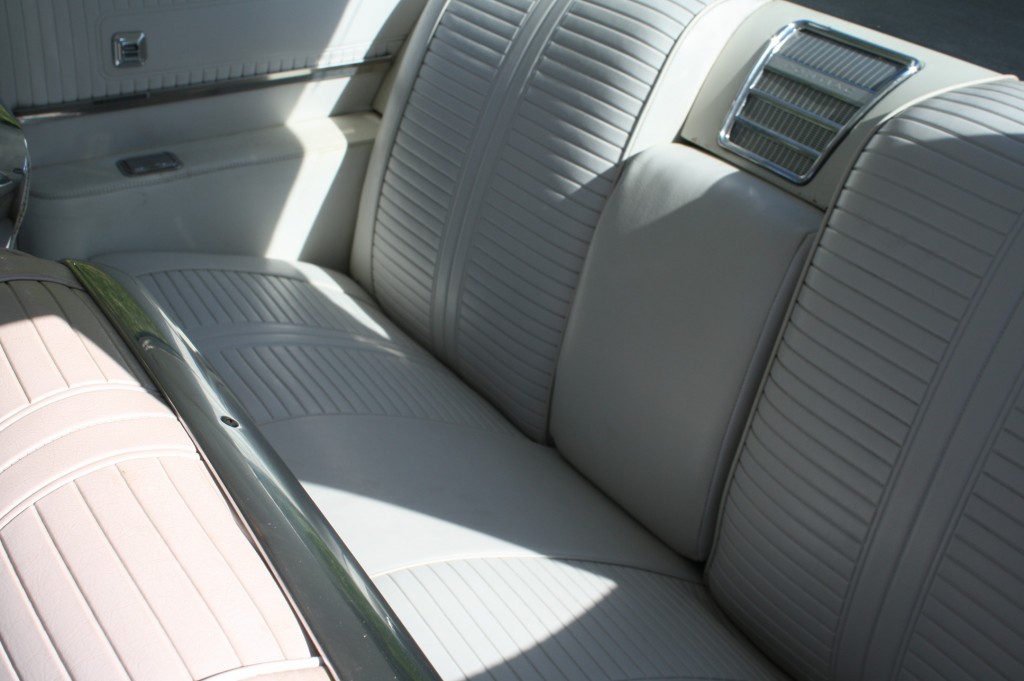 Here's the rear interior, again, excellent original condition!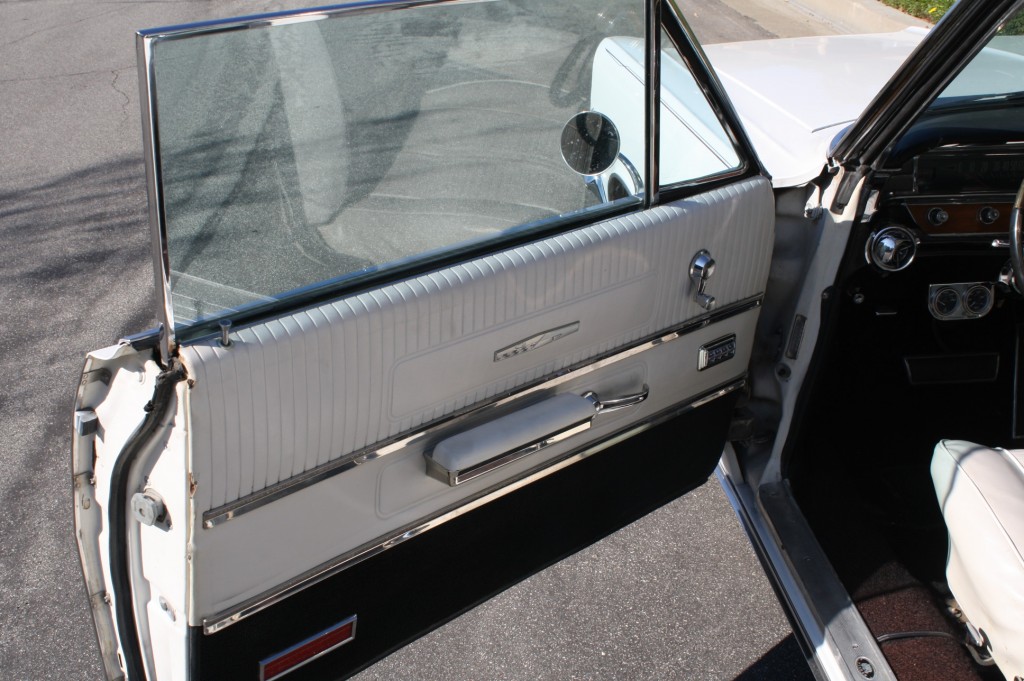 Excellent doorpanels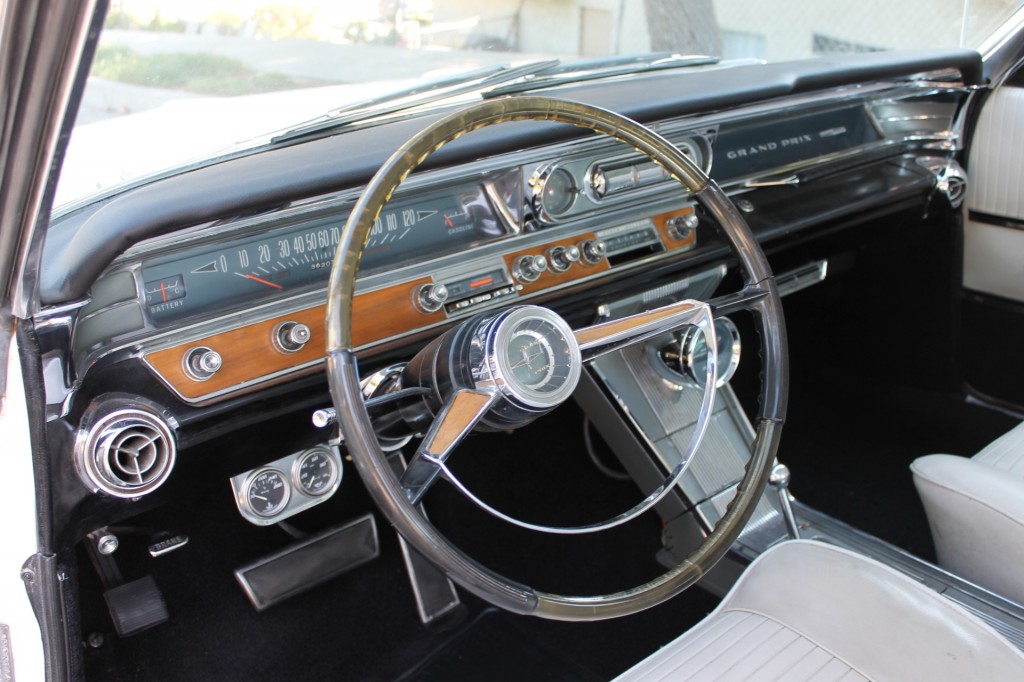 Here we see the deluxe steering wheel, option N-30.  It's translucent, with only minor age showing.  Look how nice the dashboard is, too!  Peeking at us to the lower right is the factory vacuum gauge – Pontiac installed vacuum guages here, not tachometers, although they were often switched out for a tach by owners.
.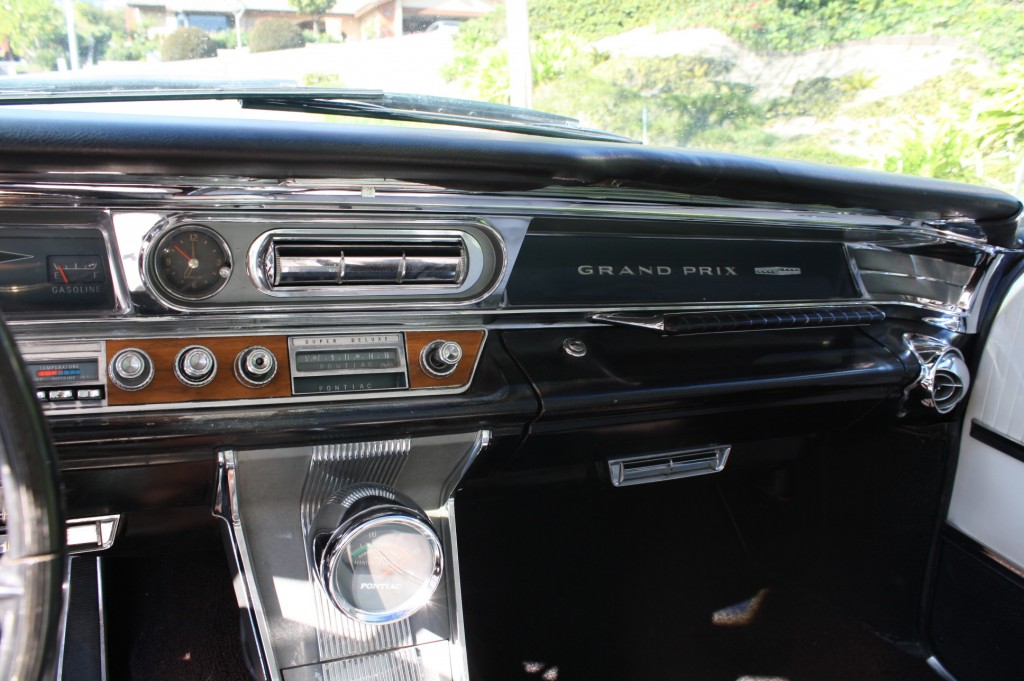 Wow!  That dashboard is amazingly nice and beautiful from a styling standpoint.  Note the factory AM/FM radio.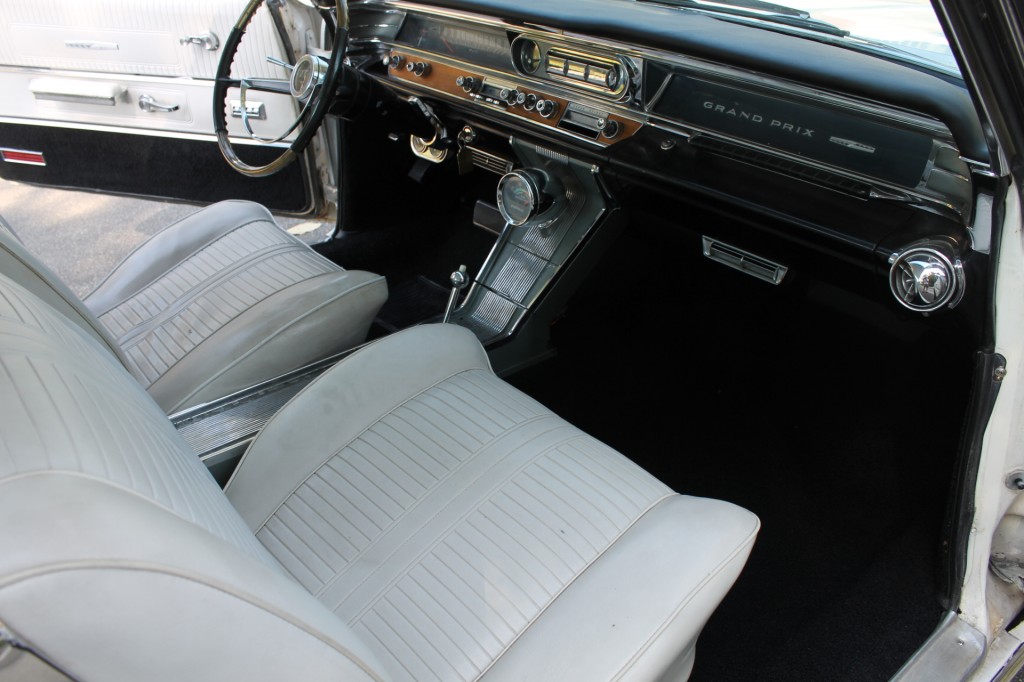 The carpeting is brand new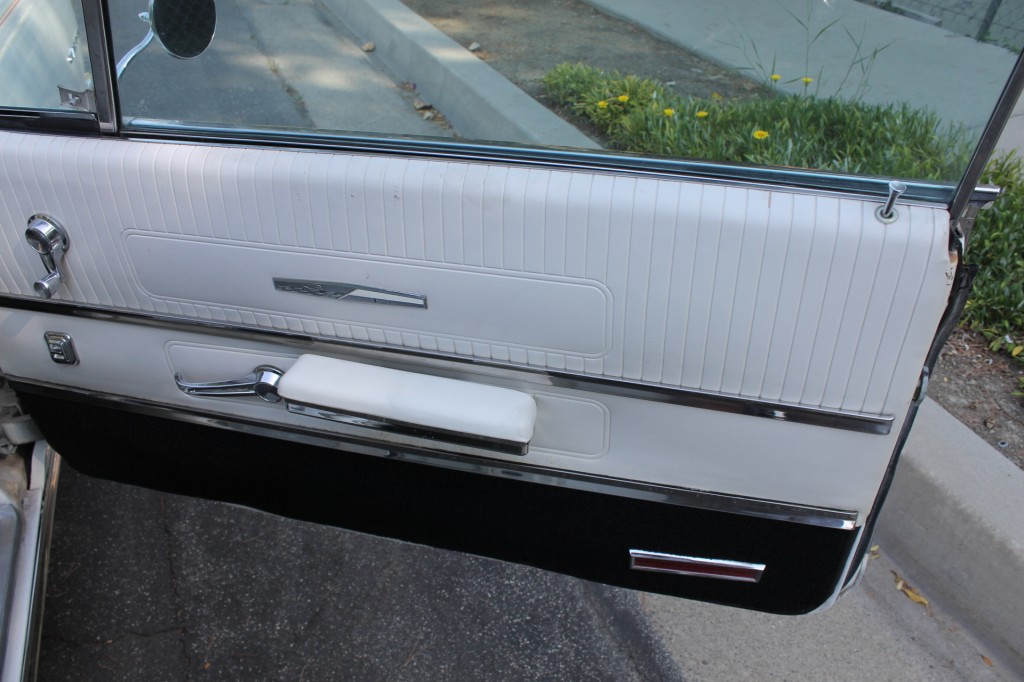 The doorpanels are excellent, the carpeting on the lower portion is new, also.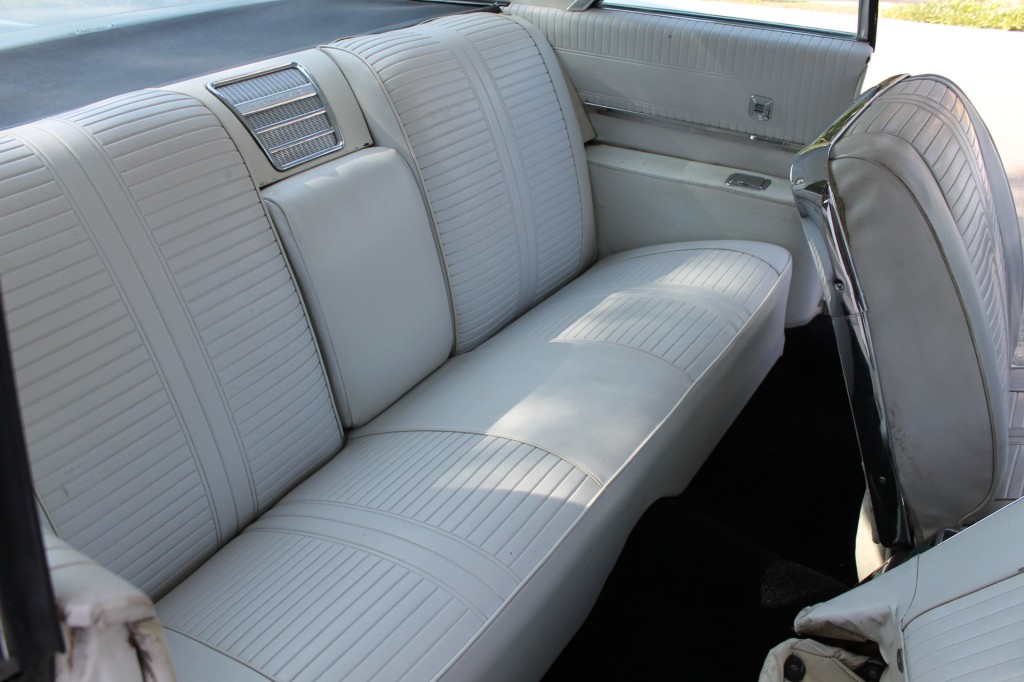 Lovely and original rear compartment.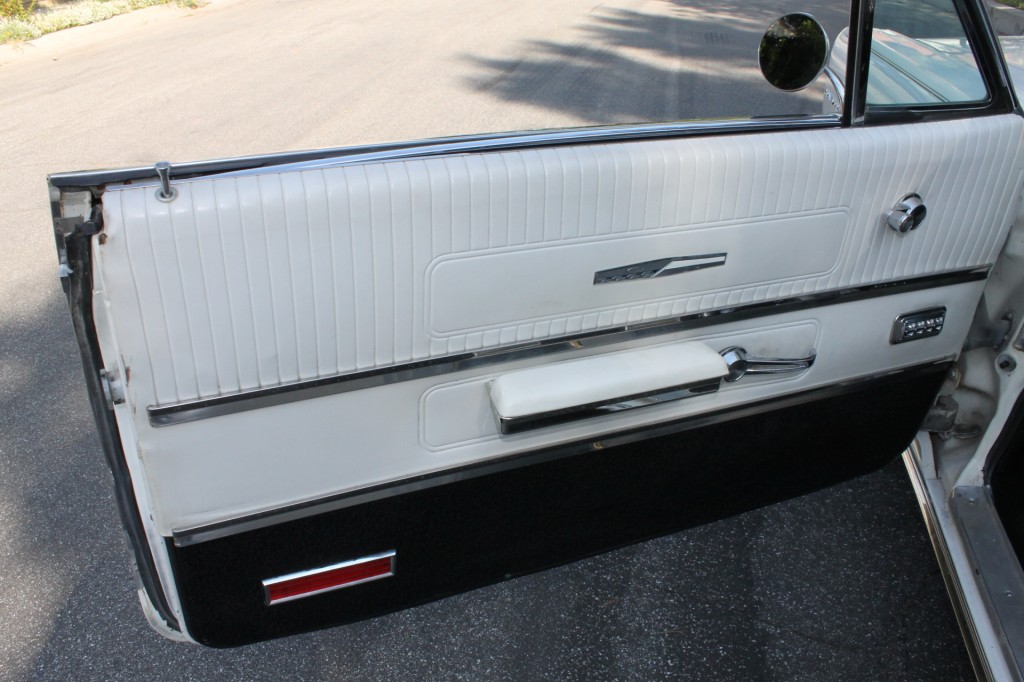 Wow! Love those embossed doorpanels.
.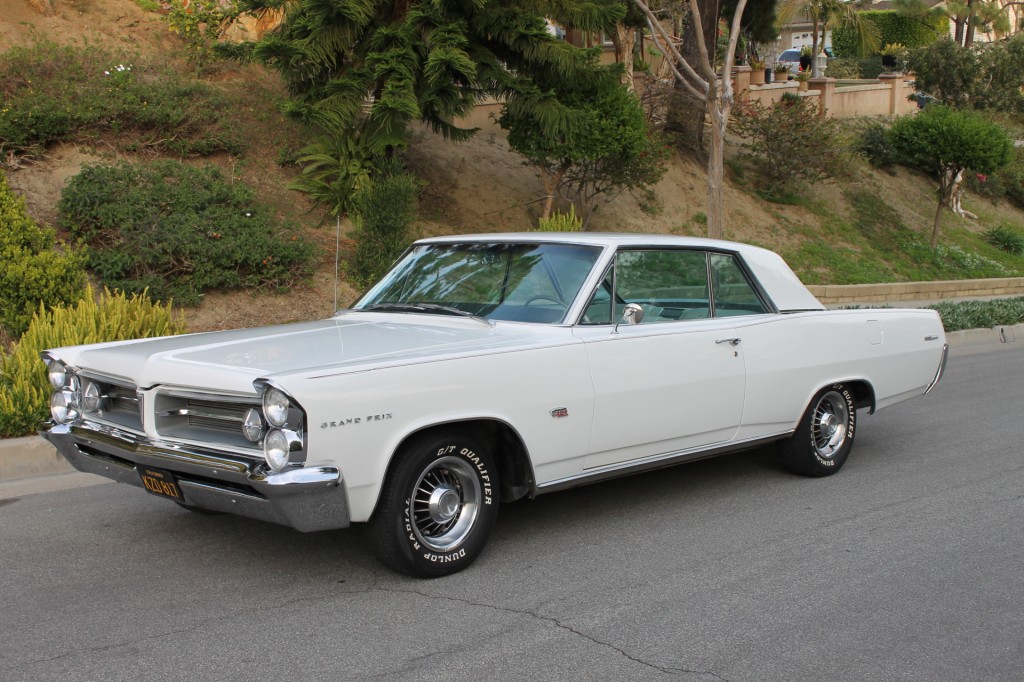 That is a good looking car!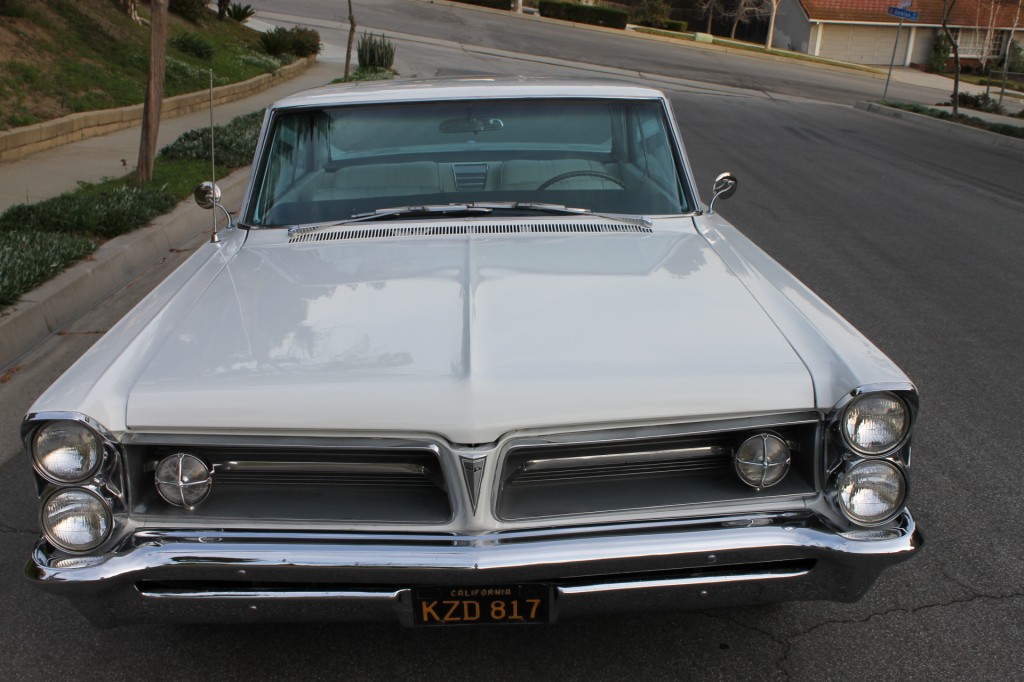 Excellent chrome and trim.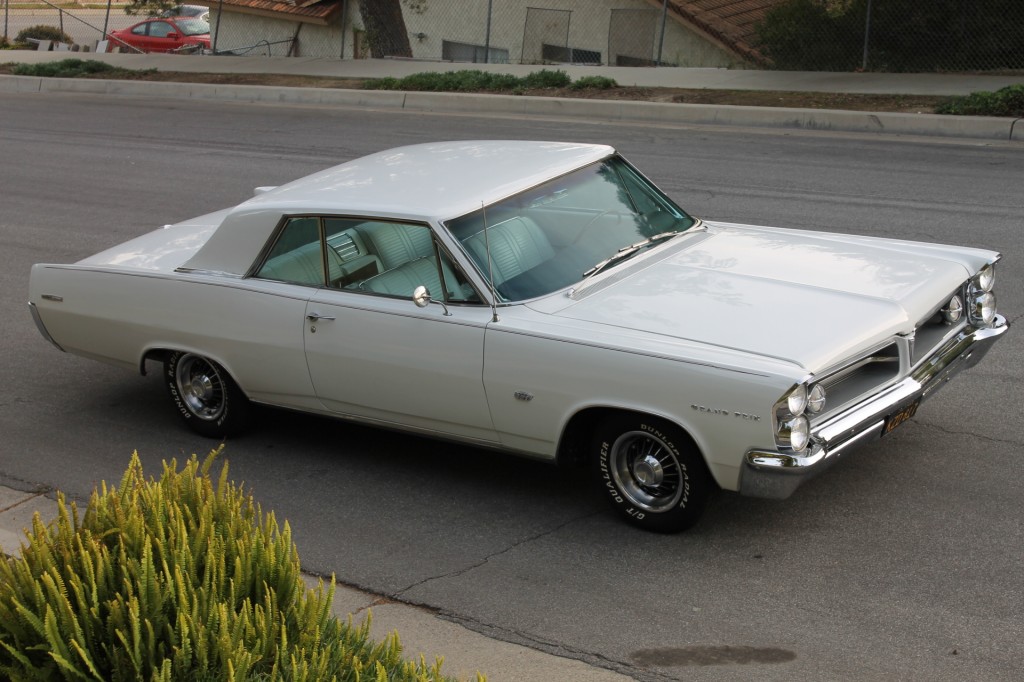 The styling on this car is phenomenal!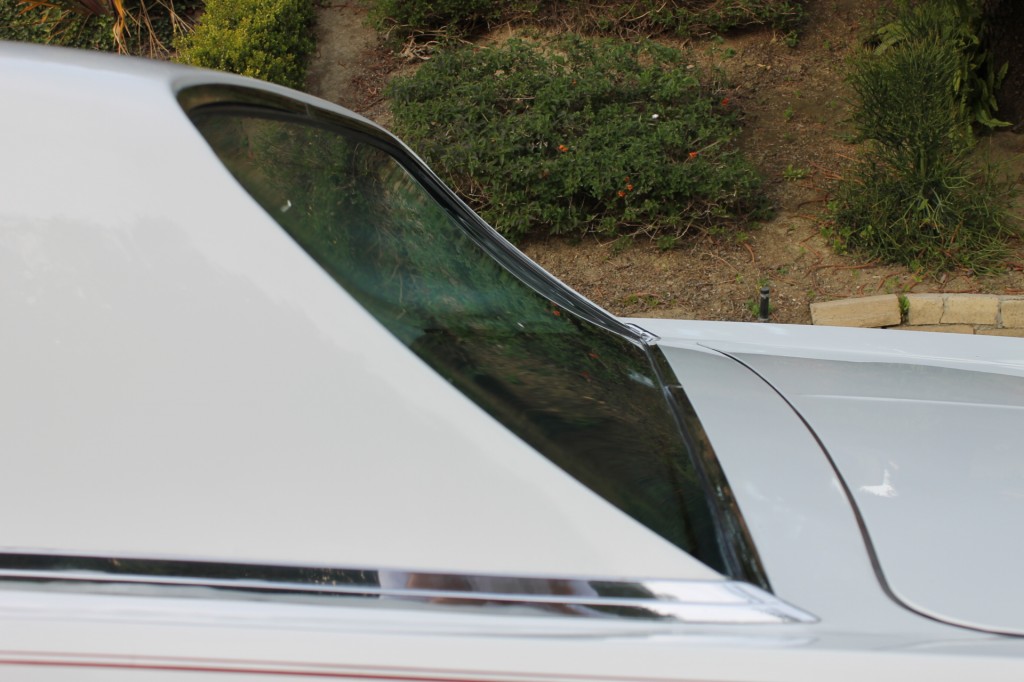 Note the curved back window glass – a very cool styling feature!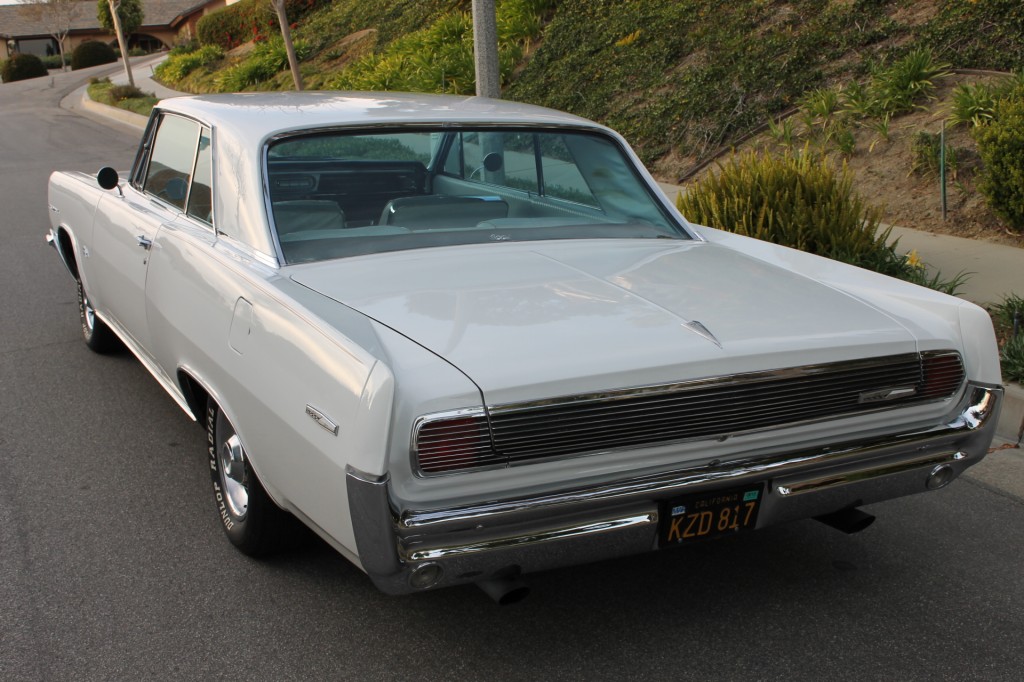 Delightful treatment on the rear panel, too, with the tail lights integrated into the panel.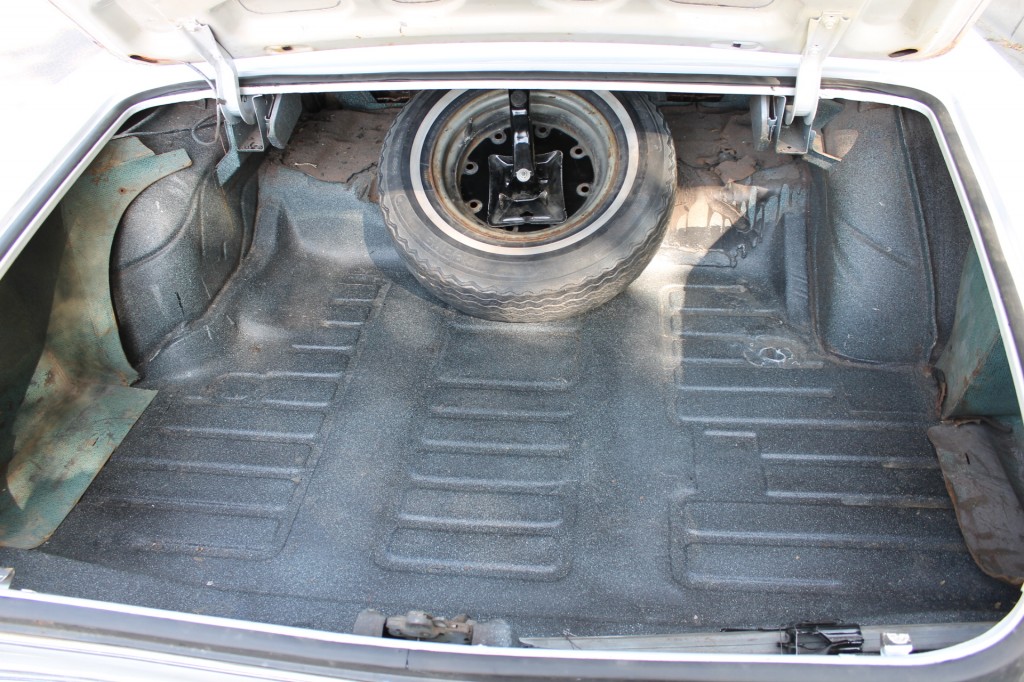 Here's the trunk, with factory 8 lug spare, jack, and lugwrench.  The trunk floor had some surface rust, but was stripped, coated, and sealed with the original Pontiac Spatter paint.  There is one very small patch, about 1 inch by 2 inches.   Also note the factory cardboards still intact.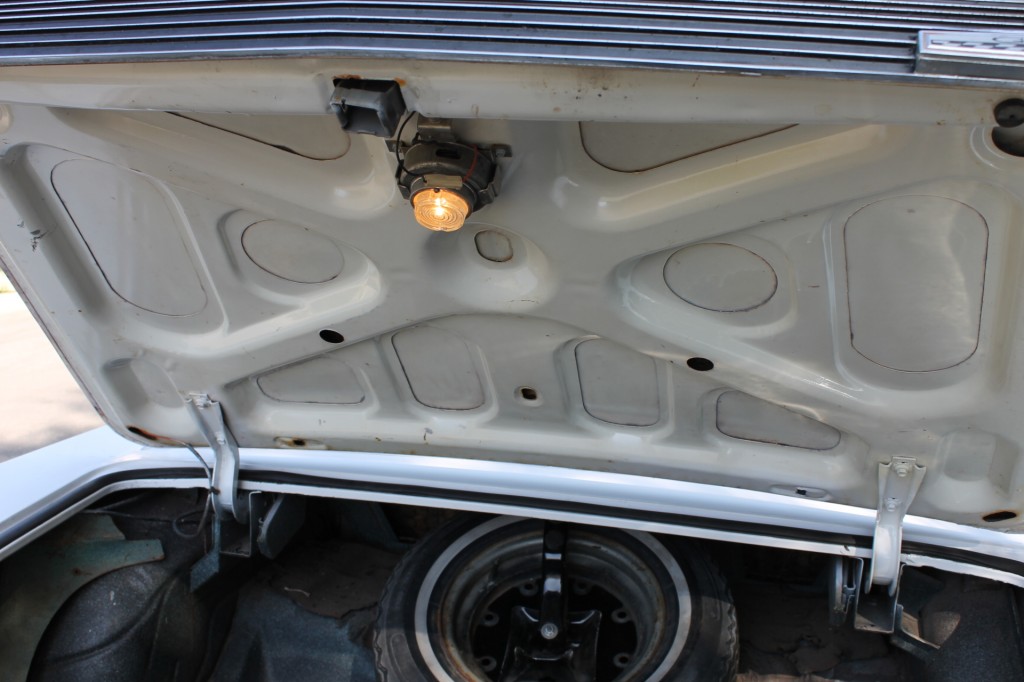 The original trunk courtesy lamp works great!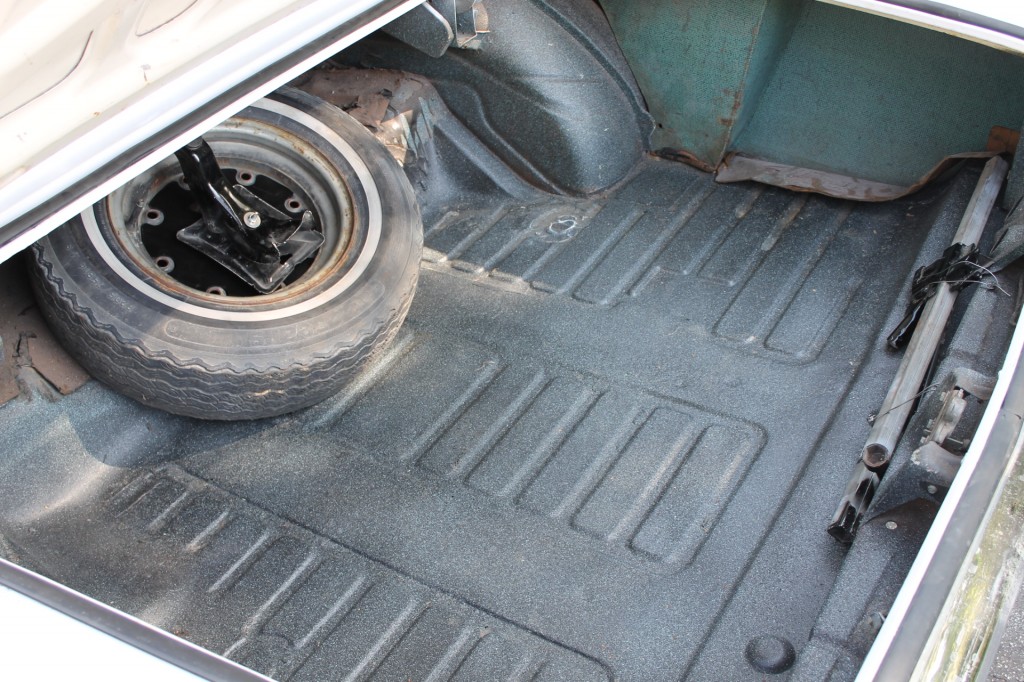 The Jack and lug wrench are stowed at the back of the trunk.  the jack base and bumper adapter are mounted to the spare, they tighten up against the 8-lug only retainer plate on the spare.  8 lugs were sort of a lot of work, but they look so cool they're worth it.
.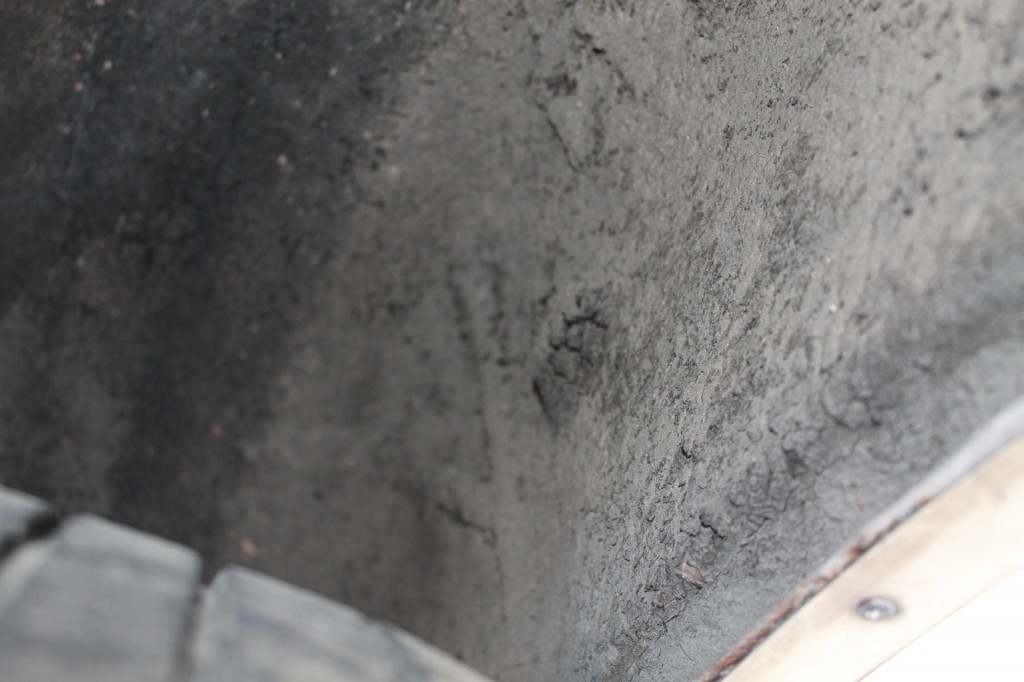 Perfect rust free inner rear fenderwells – no rust, perfect fender lip.  very nice indeed.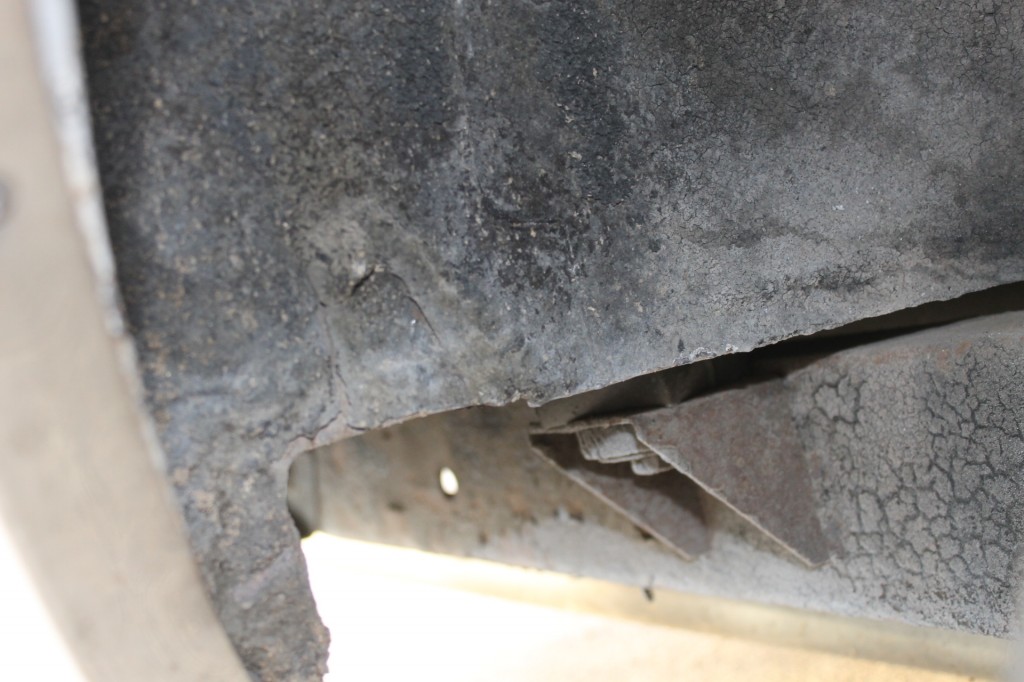 Here's the back of the rear fenderwell, more perfect un-rusted sheetmetal.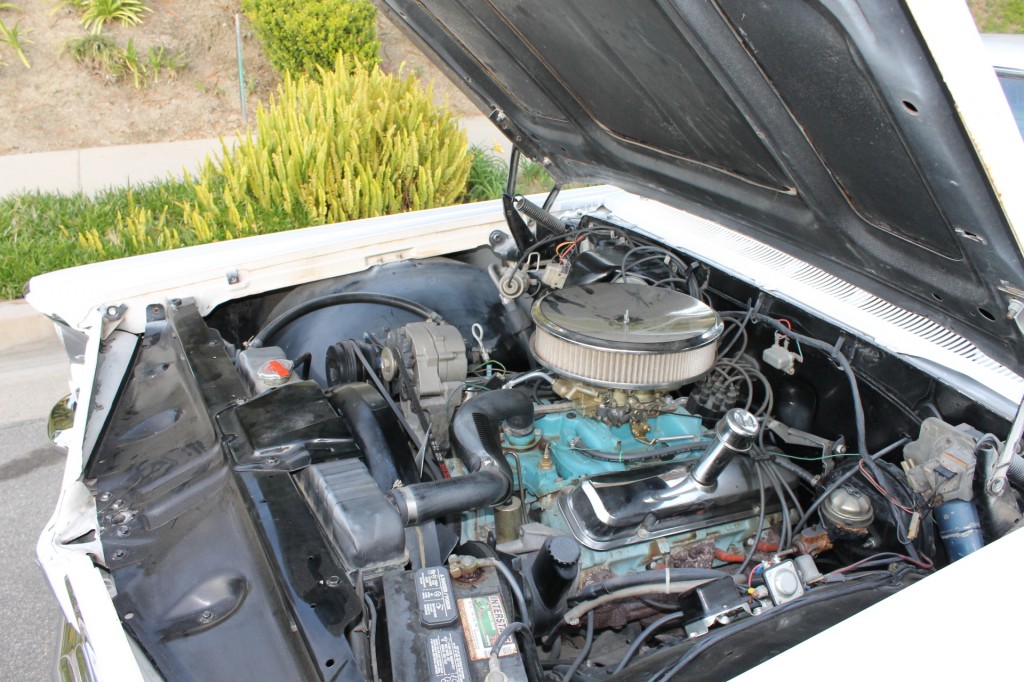 Big Pontiac V-8, I couldn't get the casting numbers, but it is probably a late 1960's  400 or 428.  The heads are "62" castings, with a 1968 casting date.    Of course, originally it had a 389.  This one runs great, lots of power and fun to drive.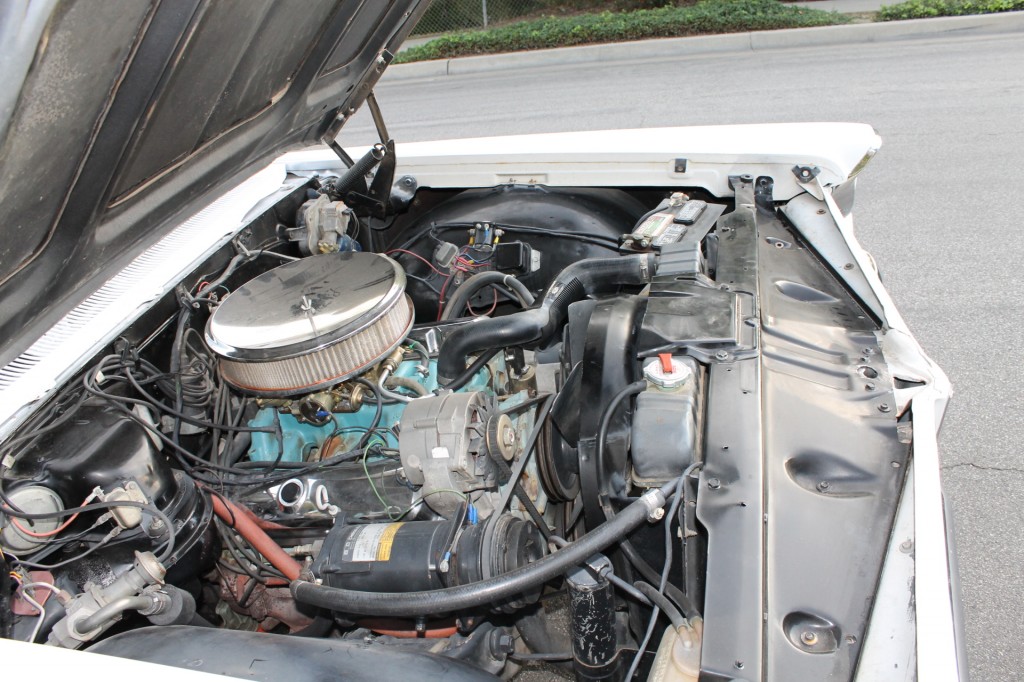 Factory A/C all there and hooked up, but doesn't blow cold. The heater and fan work great, though.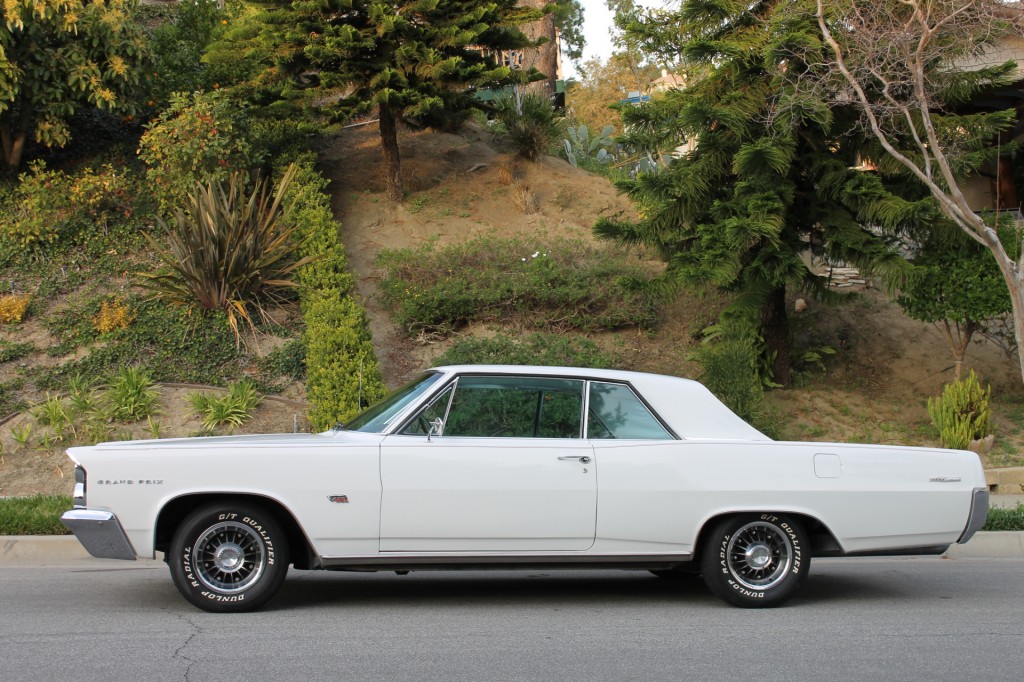 good looking rust free California Car!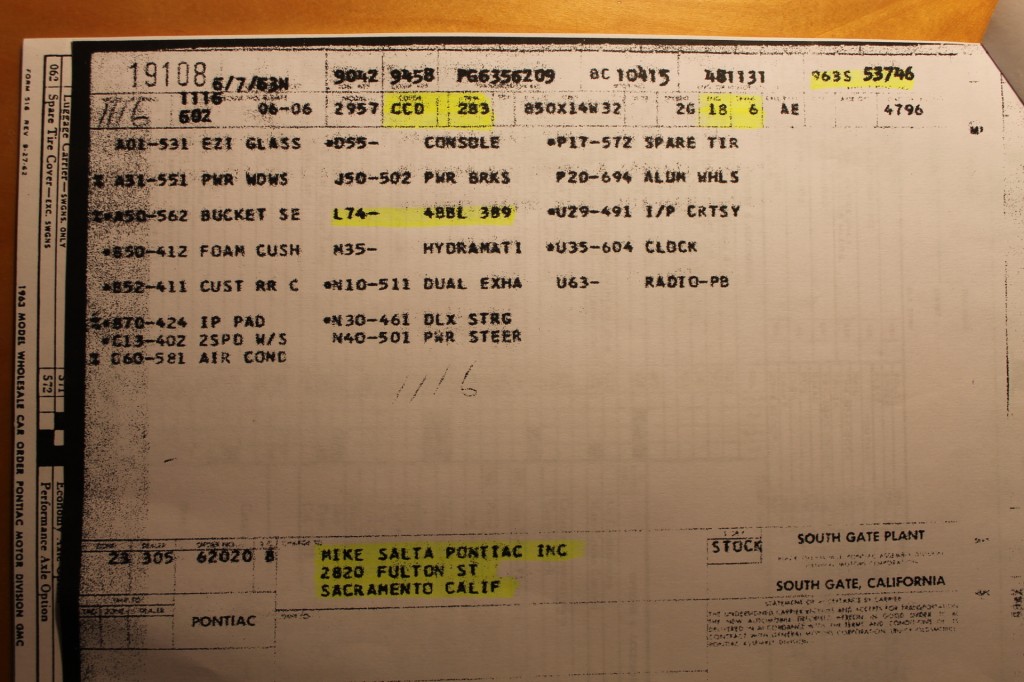 Here's the PHS Document for the car, showing original build in South Gate, CA, Original dealer Mike Salta Pontiac in Sacramento, CA, and all kinds of options!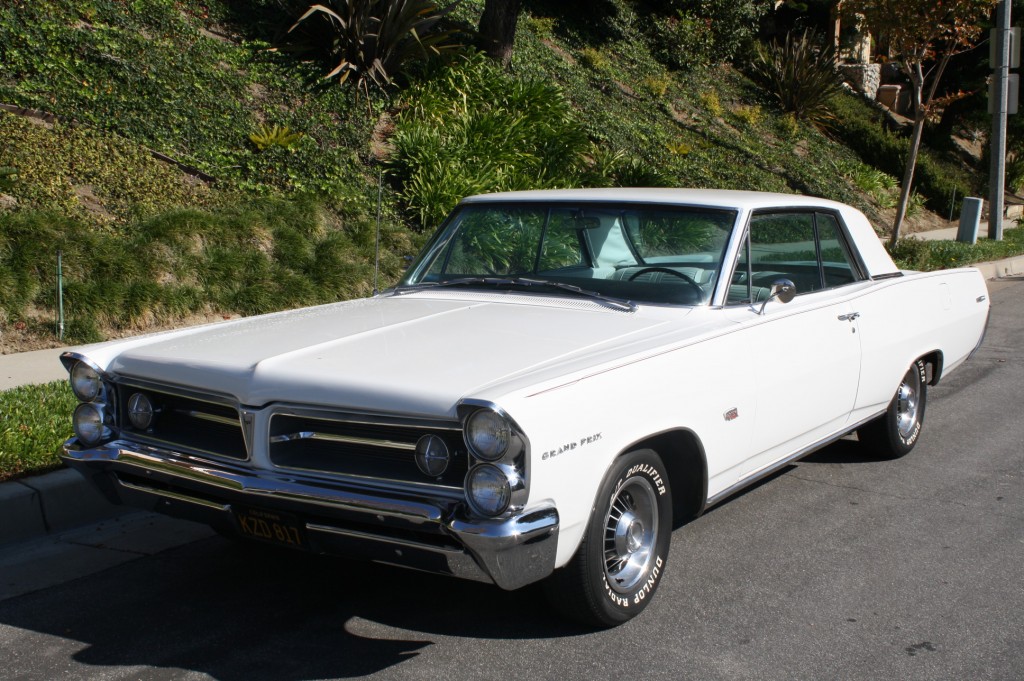 That is a great looking car!