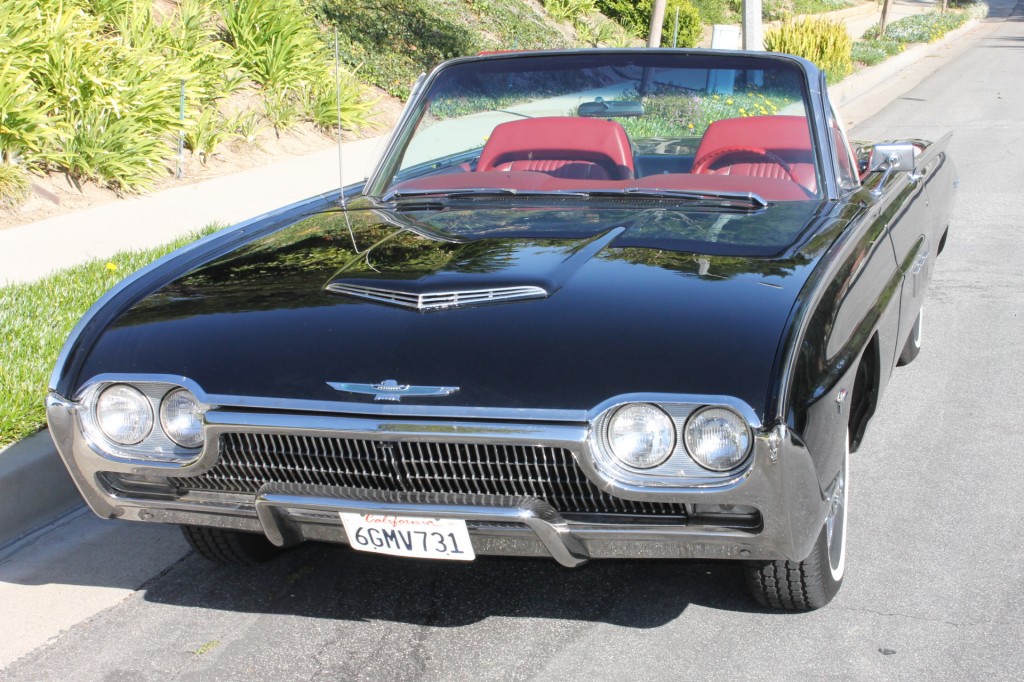 WOW !  A Black on Red 1963 Ford Thunderbird Convertible, totally and beautifully restored with receipts!  And upgraded with Roadster Kit, tri-power, and Wire Wheels!  And, of course, it was factory equipped with power steering, power brakes, power windows, radio, and best of all,  COLD Factory A/C !
Here you can view a video of the car in operation!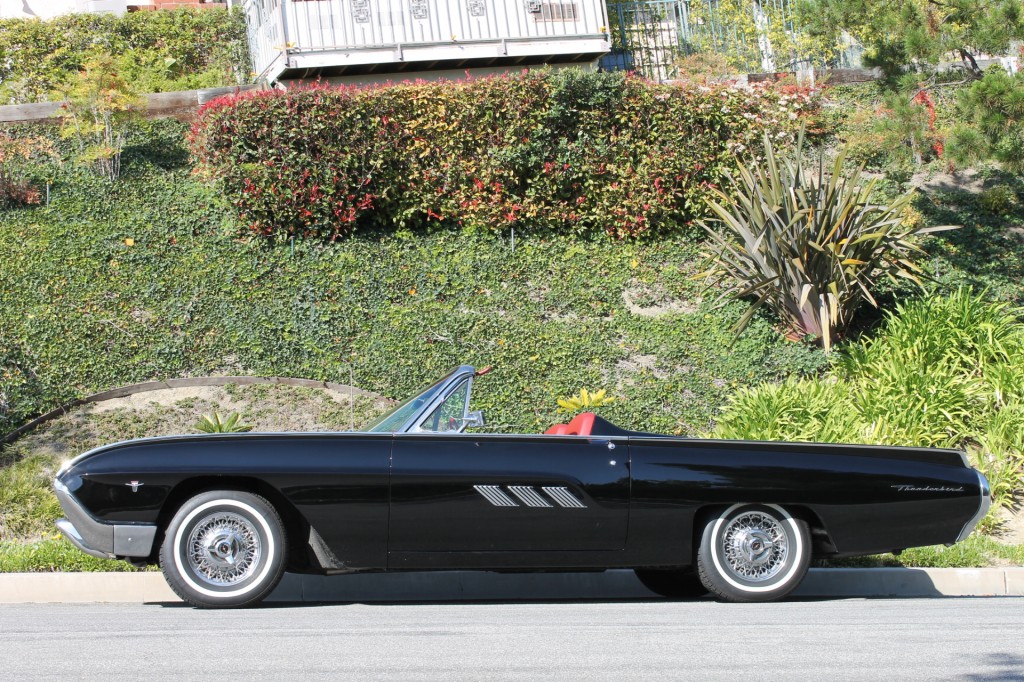 An icon of the Jet Age – the whole car looks like a rocket!  I love the wire wheels, and radial wide whitewall tires!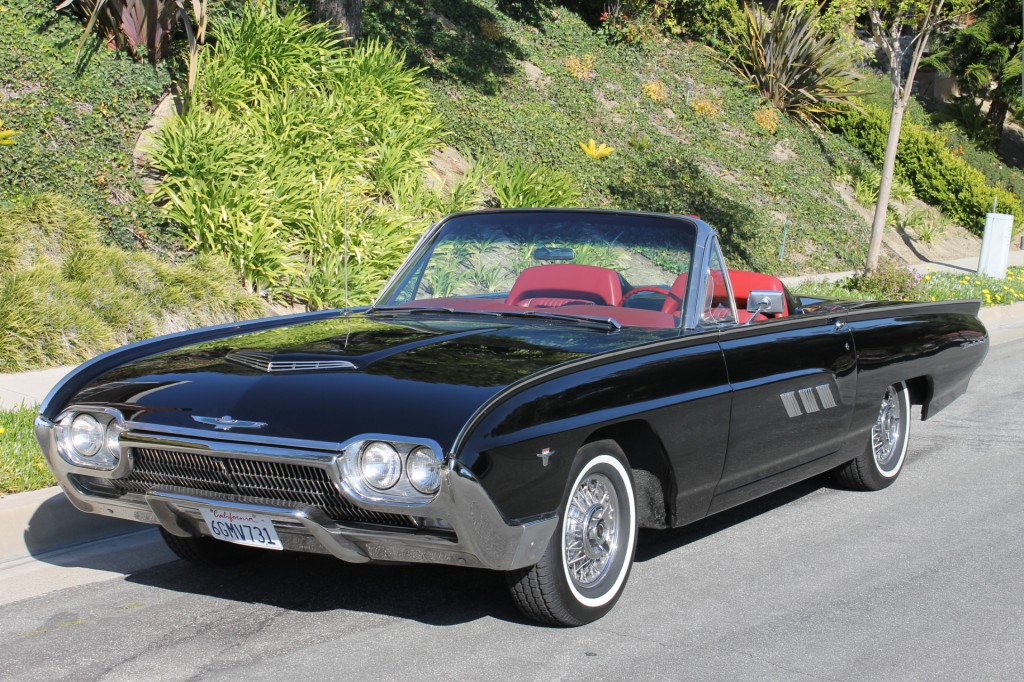 The paint is spectacular, and the body panels are perfectly straight.  This car is high quality throughout!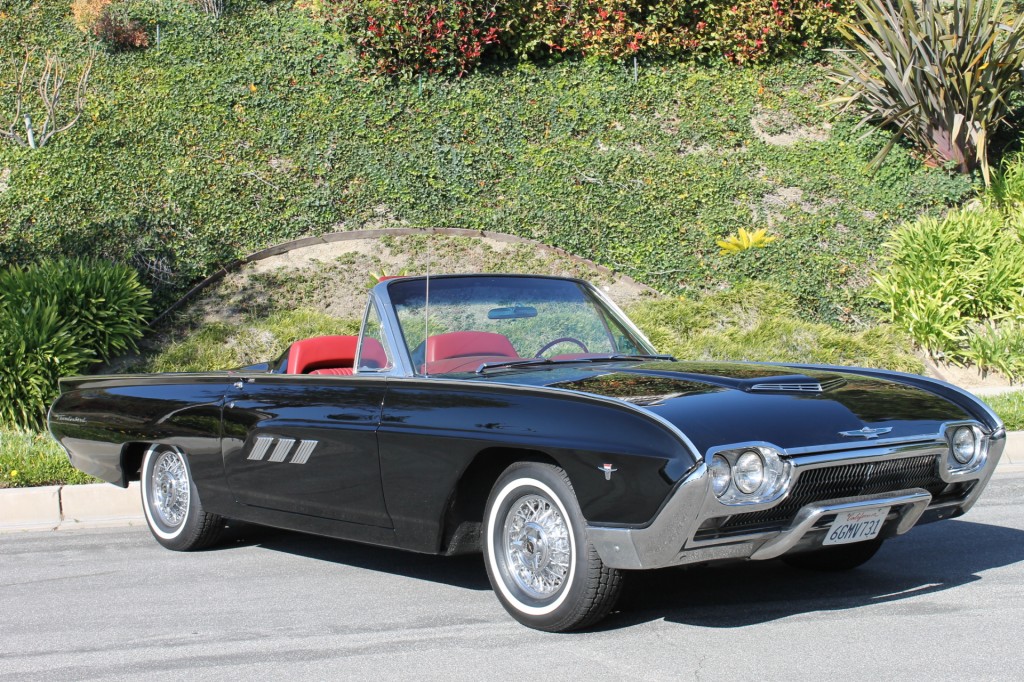 Spectacular!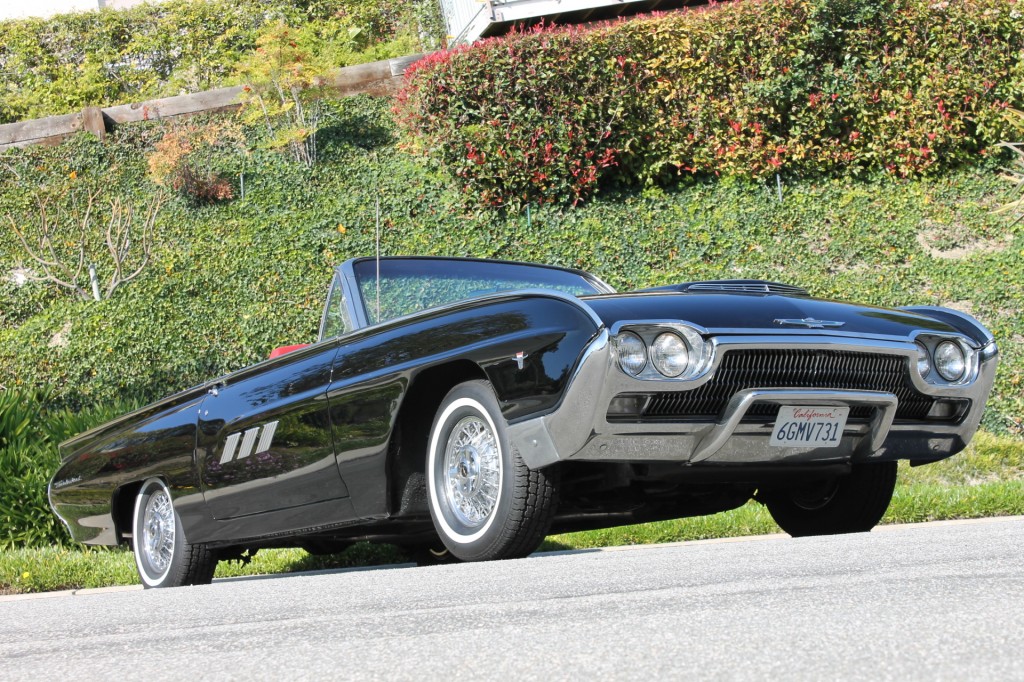 Dramatic styling combined with excellent restored condition!  Wow!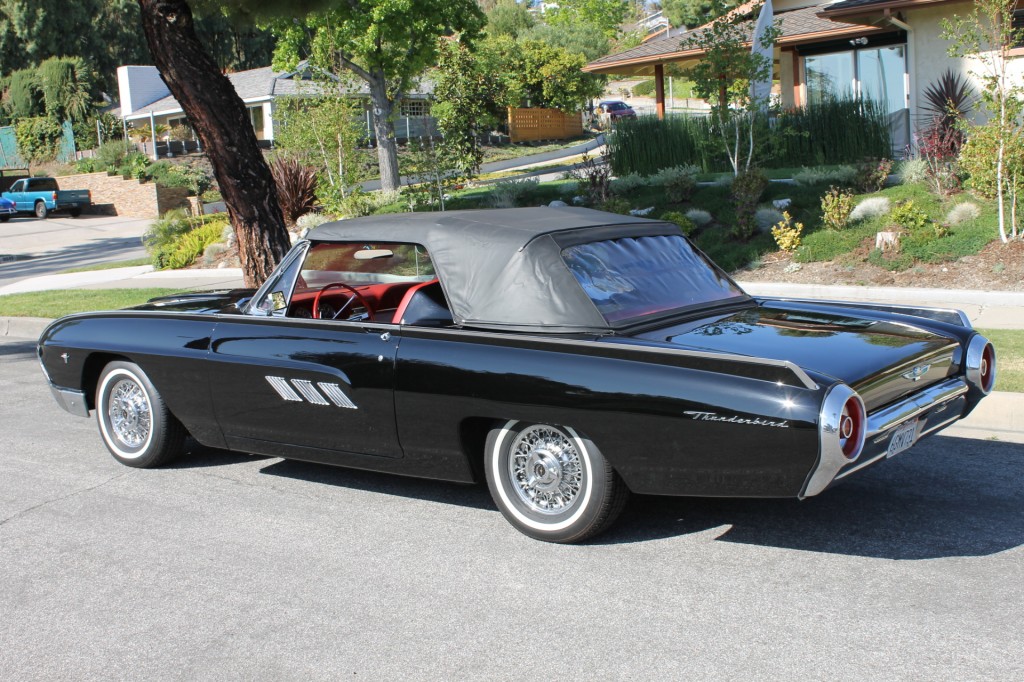 Here it is with the top up!  The top is new and the rear window plastic is nice and clear.  The top rams and mechanism have all been redone, and the top works perfectly.  The top fabric has some wrinkles from being stored in the "Down" position, so I'm leaving the top up to stretch it out.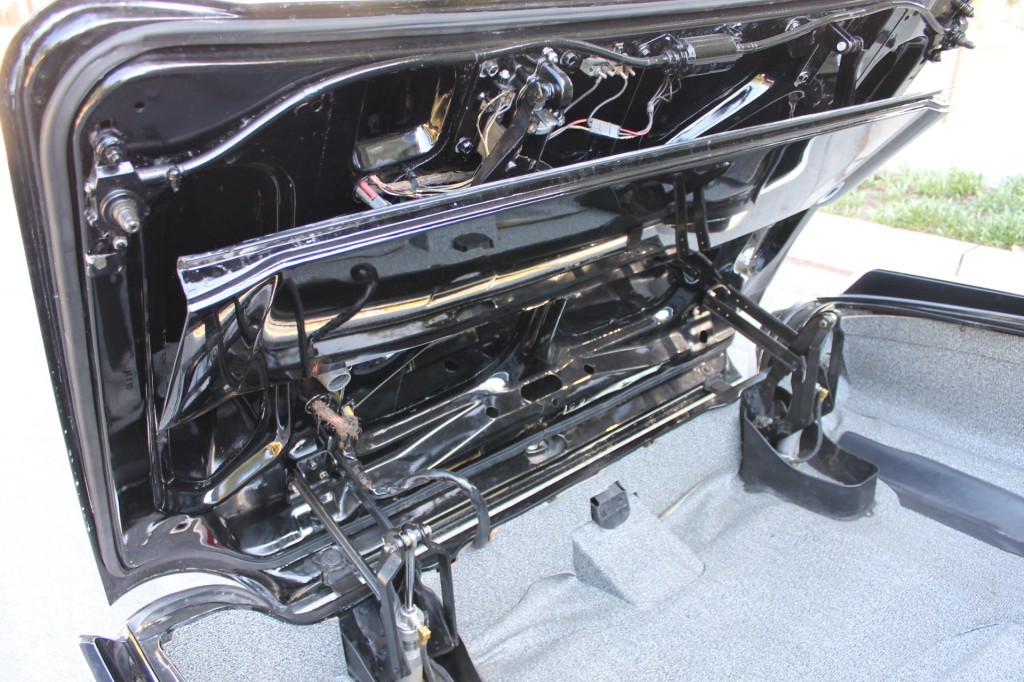 this is really the acid test of a T-bird convertible – how does it look underneath the trunk lid, when it's all exposed?  This one looks FABULOUS!  The hydraulic rams and lines are new,  it's all just great under here!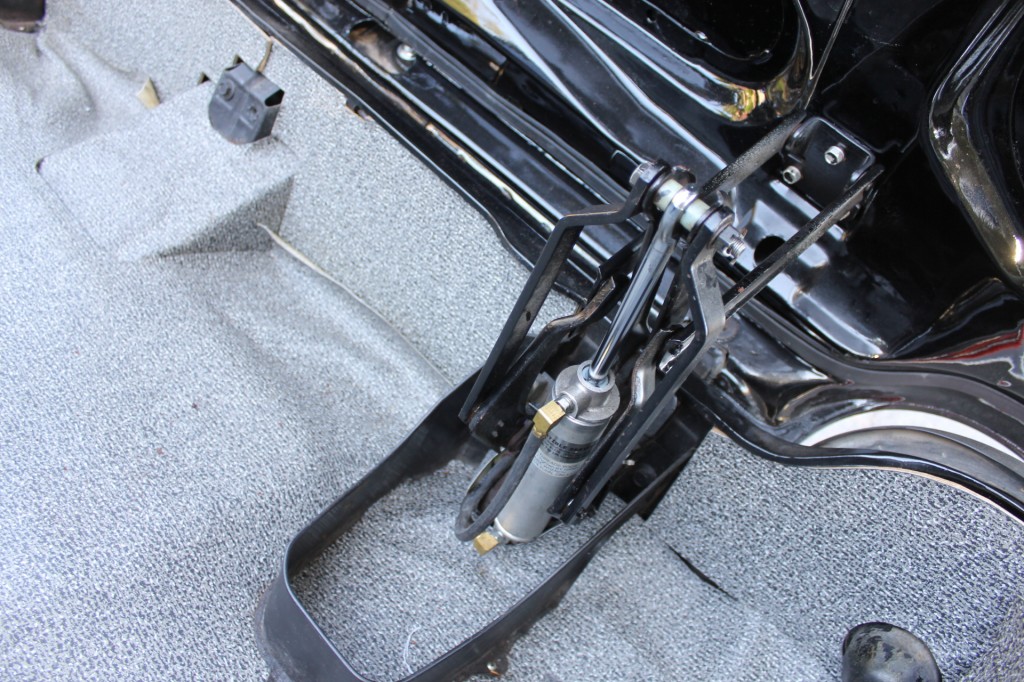 Wow!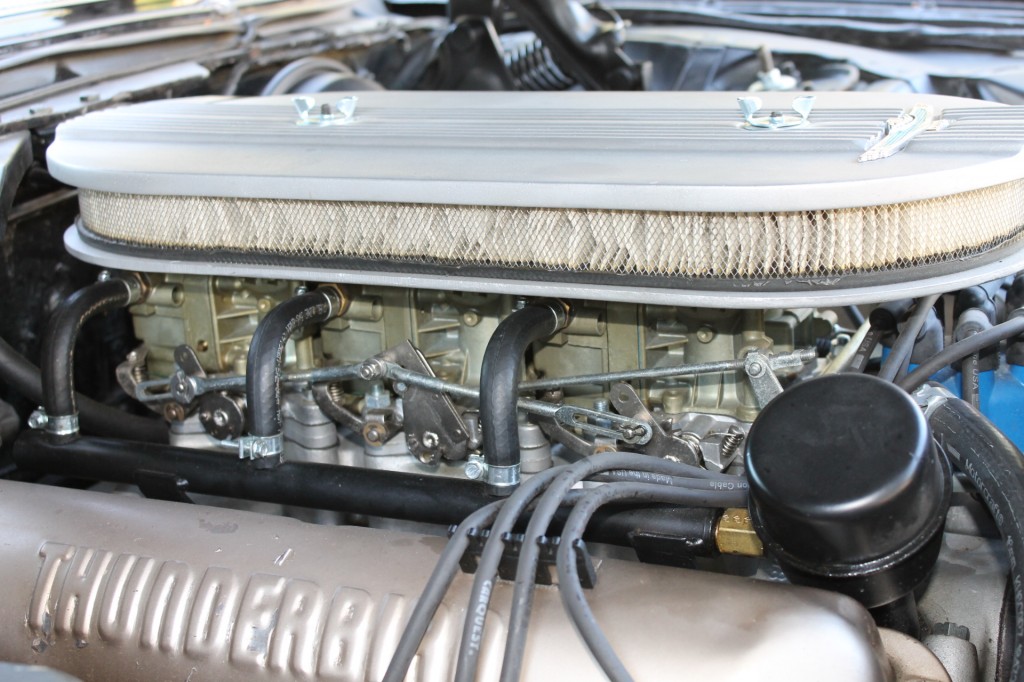 Talk about WOW – Here are the 3 Holley Carburetors with progressive mechanical linkage, done to the "M" Tbird specification.  This car left the factory as a 4 barrel, but you'd never know it from looking under the hood!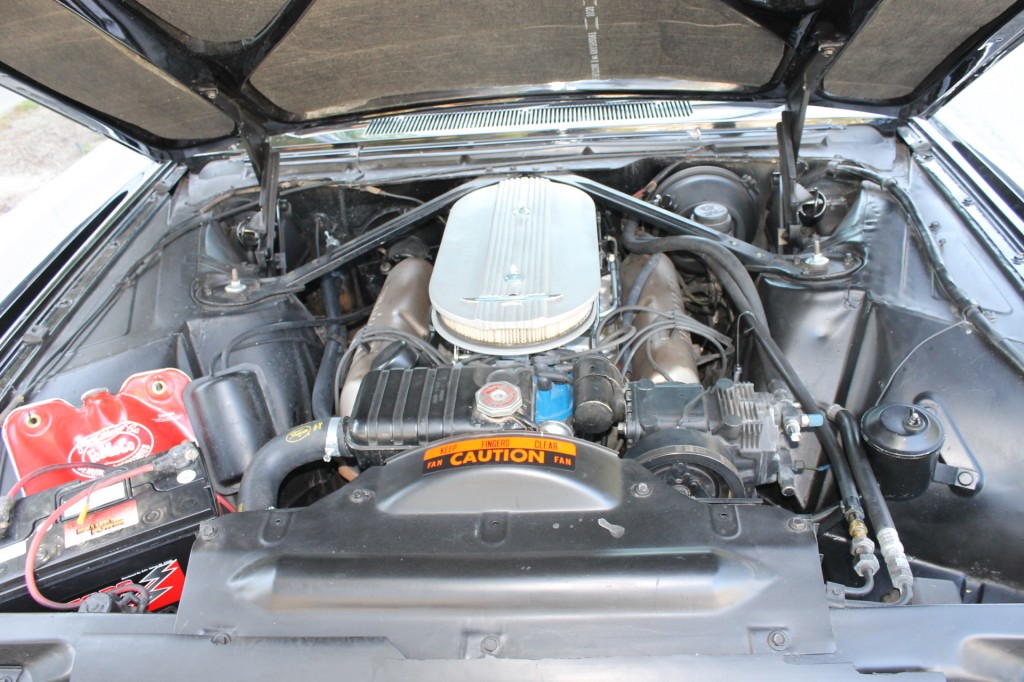 Also note the Factory A/C compressor!  The engine bay is nice and clean, too.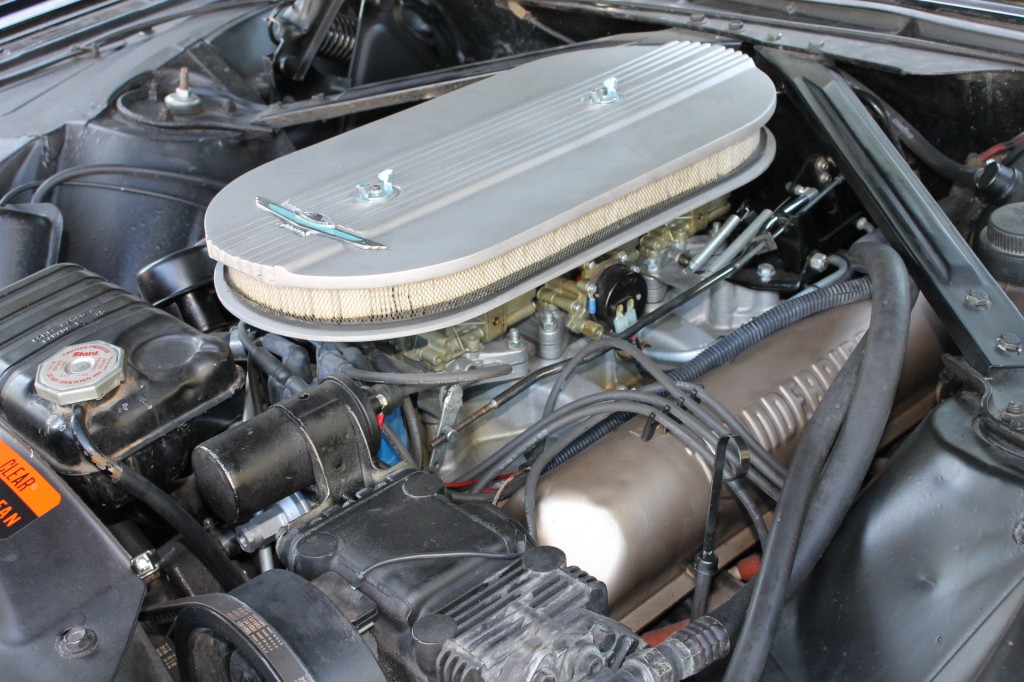 390 Cubic inches of Ford Power!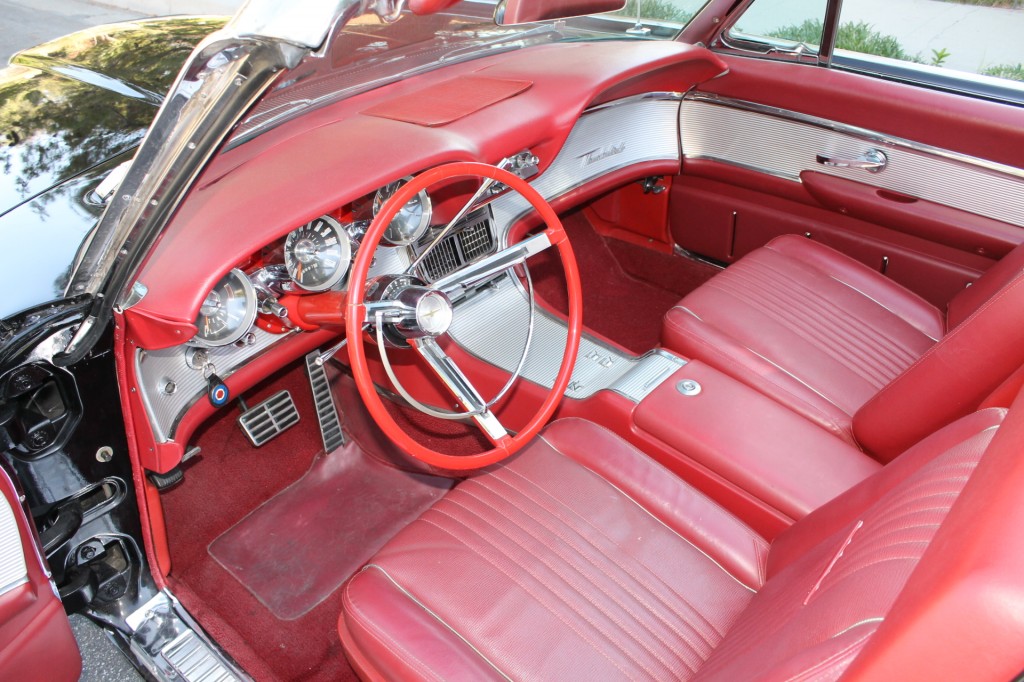 Let's move on to the space age interior, with beautiful red seats and dashboard.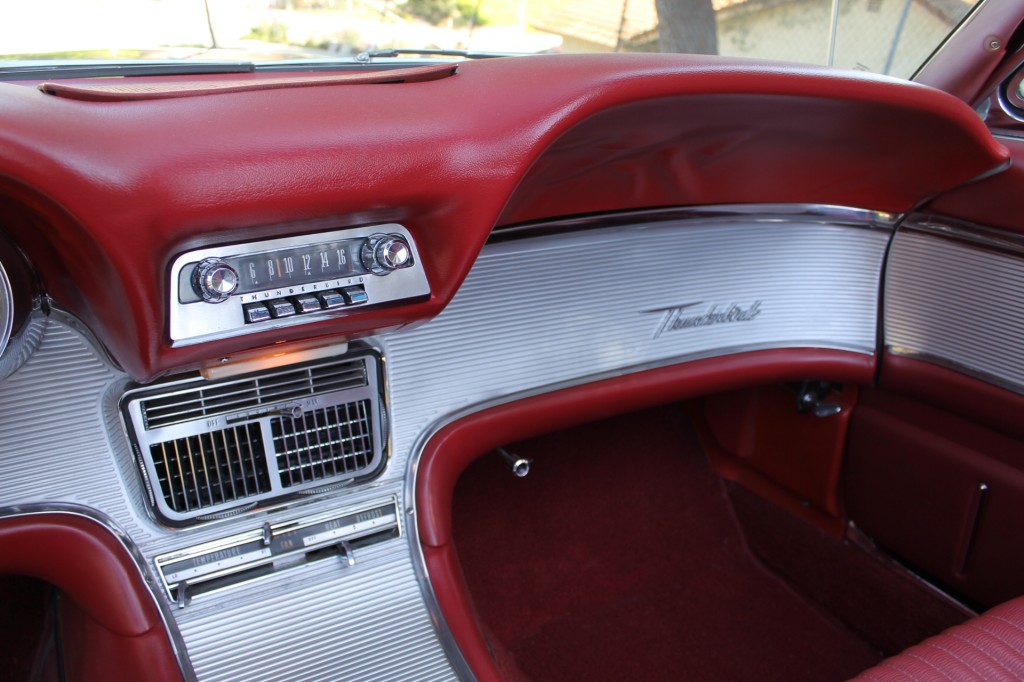 All the anodized trim is beautiful, and the radio even works!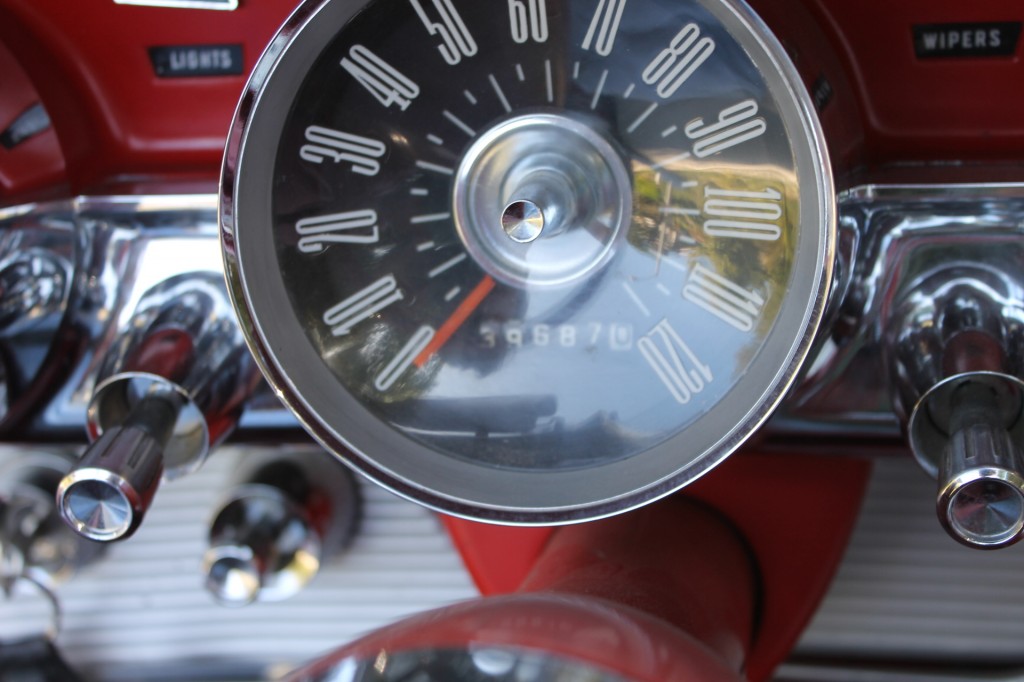 The gauges and trim and beautiful, and all the gauges work, too.   Let's assume the odometer has rolled, I can't verify it as a 39,000 mile car.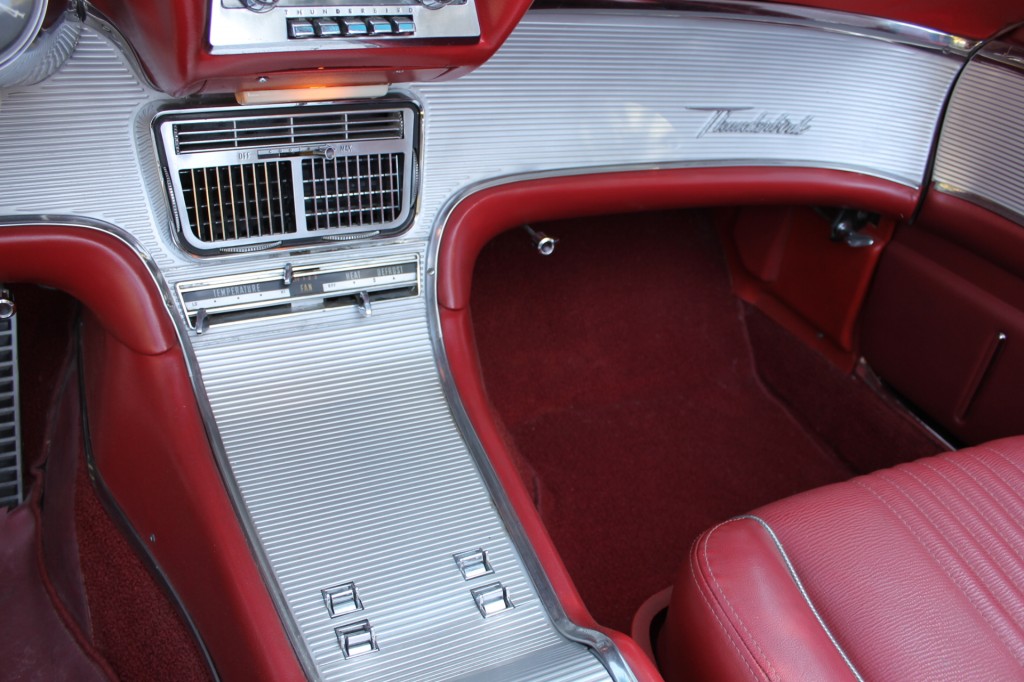 All 4 power windows work .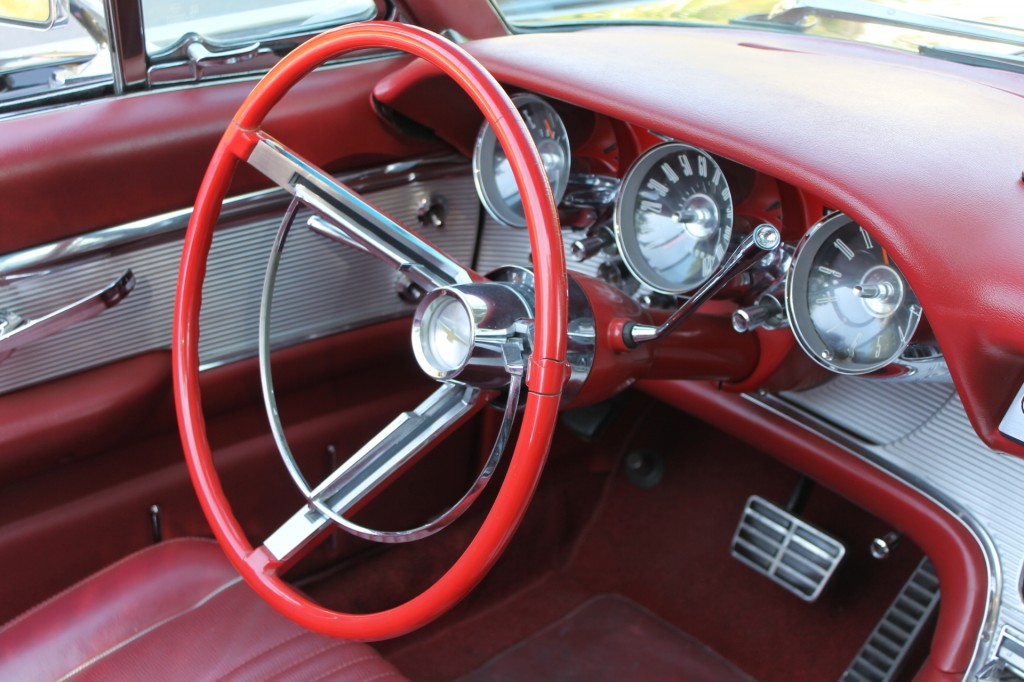 Original steering wheel in very nice condition with only a couple of cracks showing.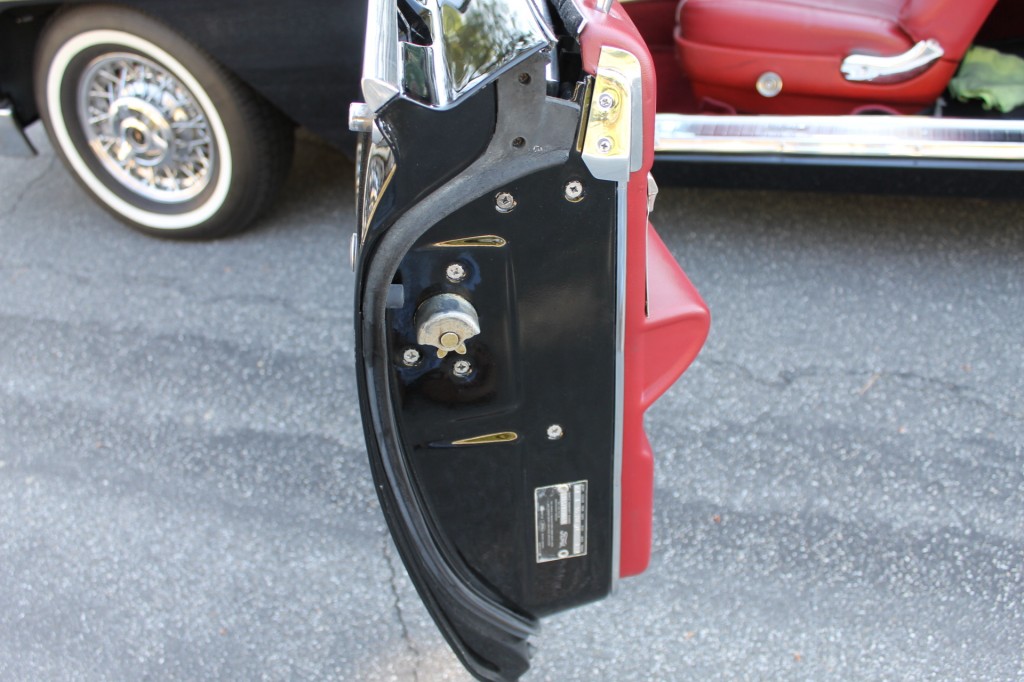 Lovely doorjambs and fresh weatherstripping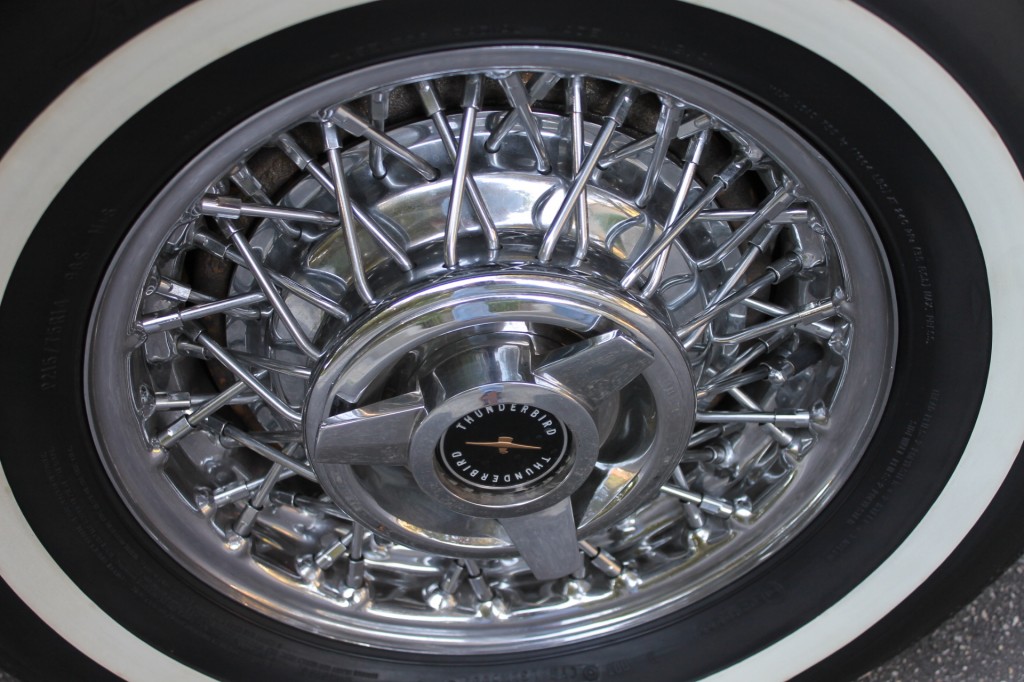 Fantastic chrome wire wheels!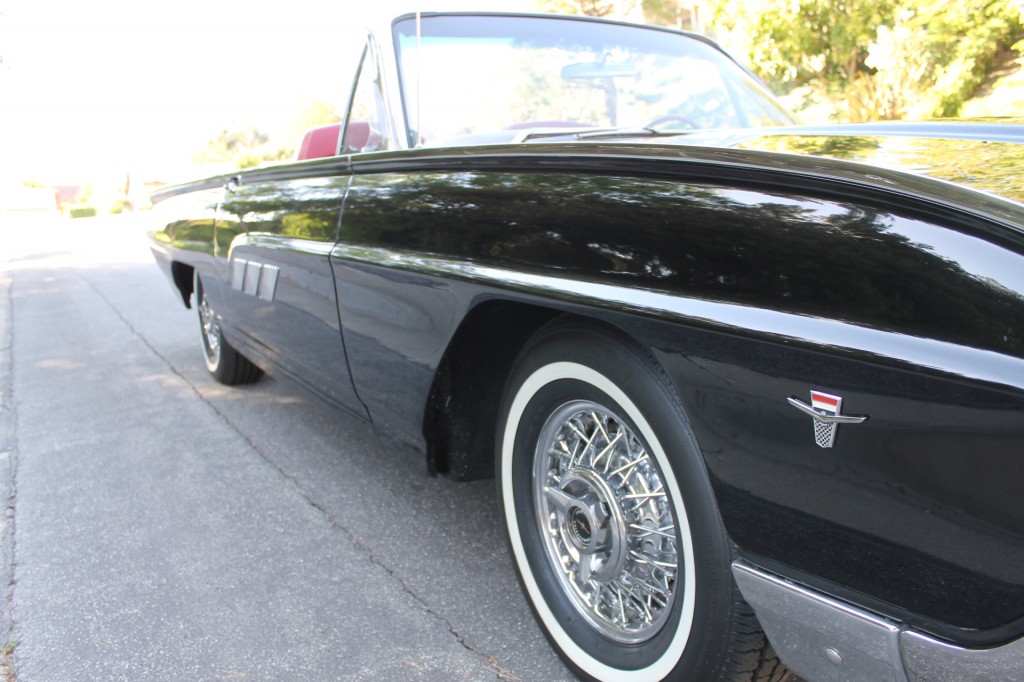 Wow!  this car is straight!  Also note in this shot the near new radial whitewall tires.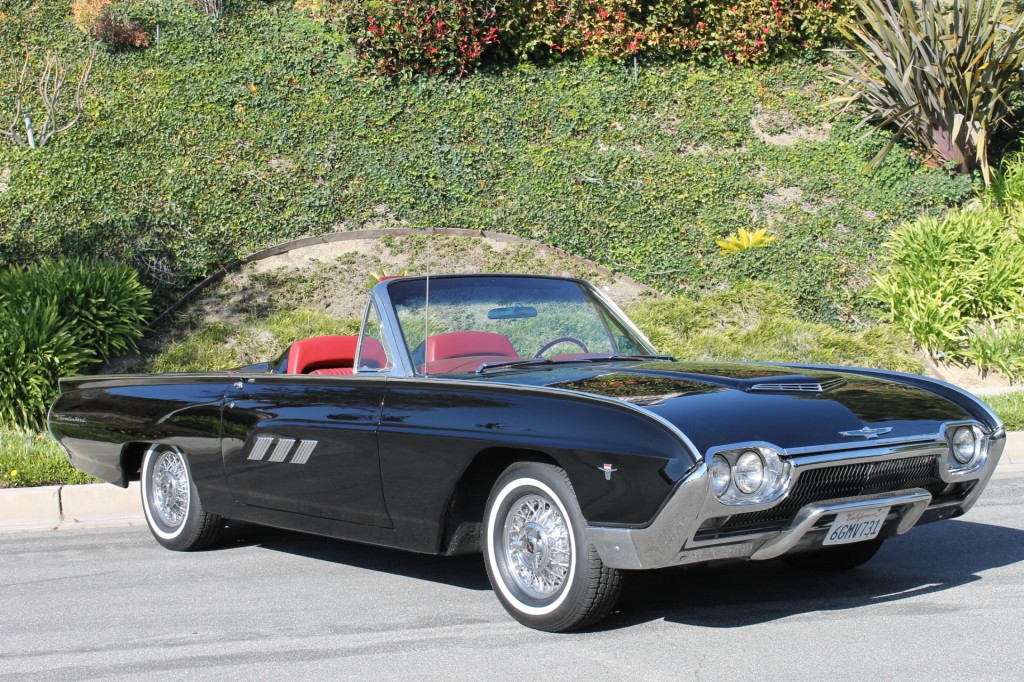 That is one spectacular Thunderbird.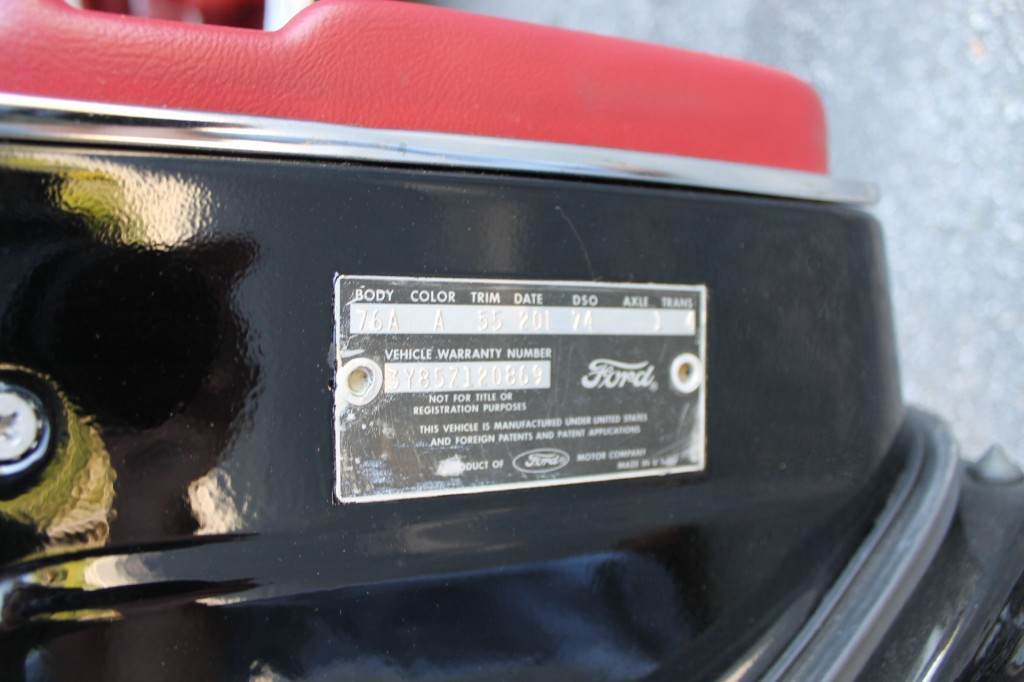 Here's a photo of the door tag, showing the Bpdy code 76A for  Color "A"  for Raven Black, and the trim of 55, Red.
.