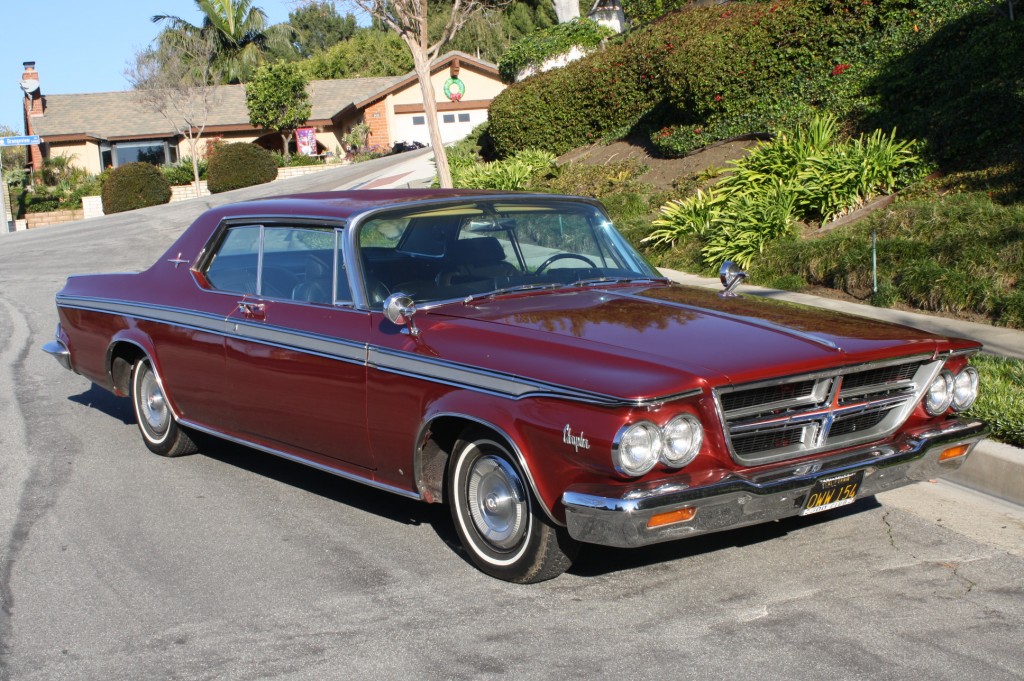 This 1964 Chrysler 300 Sport was restored in 1996, and done to a very high standard.  It's absolutely beautiful!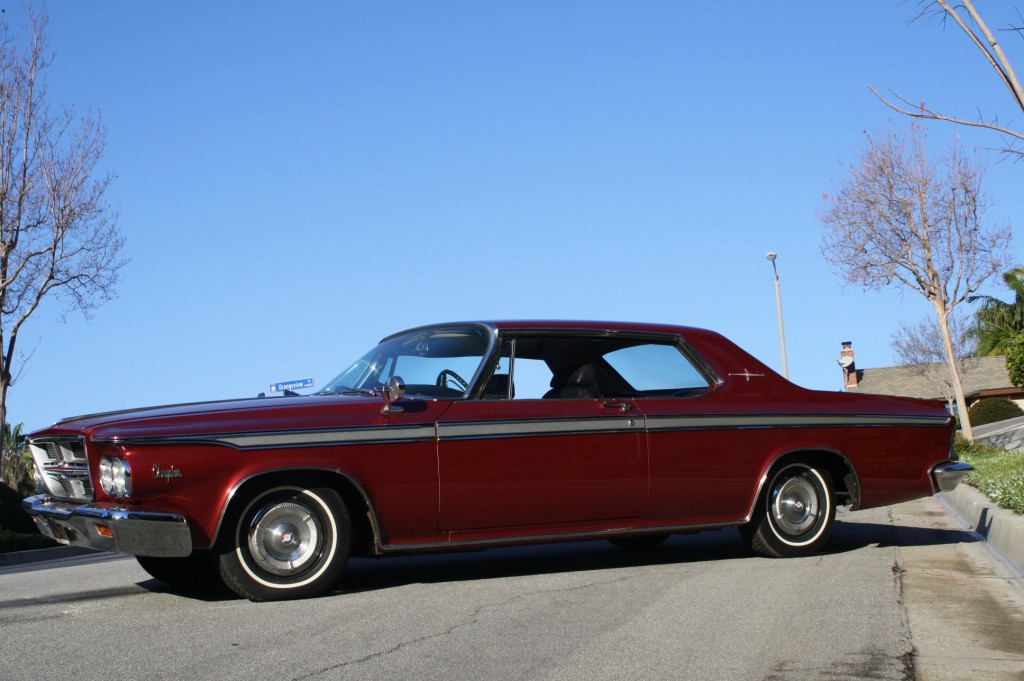 The metallic maroon paint is stunning, just absolutely beautiful!  All the chrome and stainless trim is beautiful too!  The hubcaps have the correct 300 centers, and the emblems on the car are like new !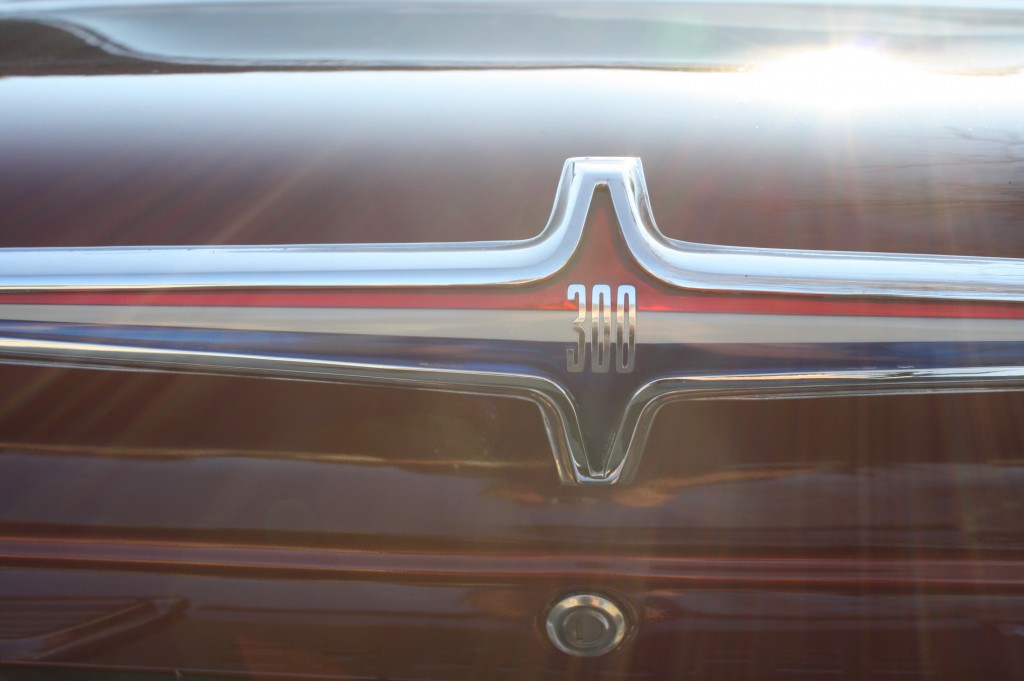 Here's the trunk emblem. Wow!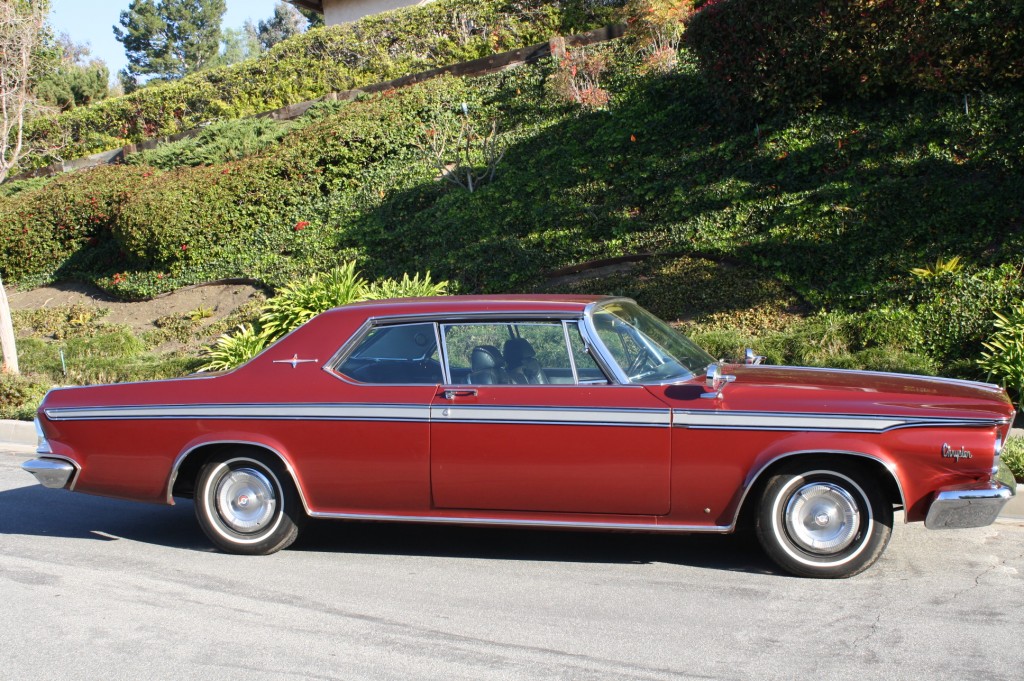 Stunning! This car is totally loaded up with options, too, including:
Factory A/C,  upgraded to R134, blows nice and cold!
Factory power windows, all 4 working great!
Factory power seats, both sides work great!
383 V-8, with 4 barrel carburetor ( was 2 barrel originally, still have original manifold and carb)
Power Steering
Power Brakes
AM Radio
Remote mirror
Pushhbutton Torqueflite Transmission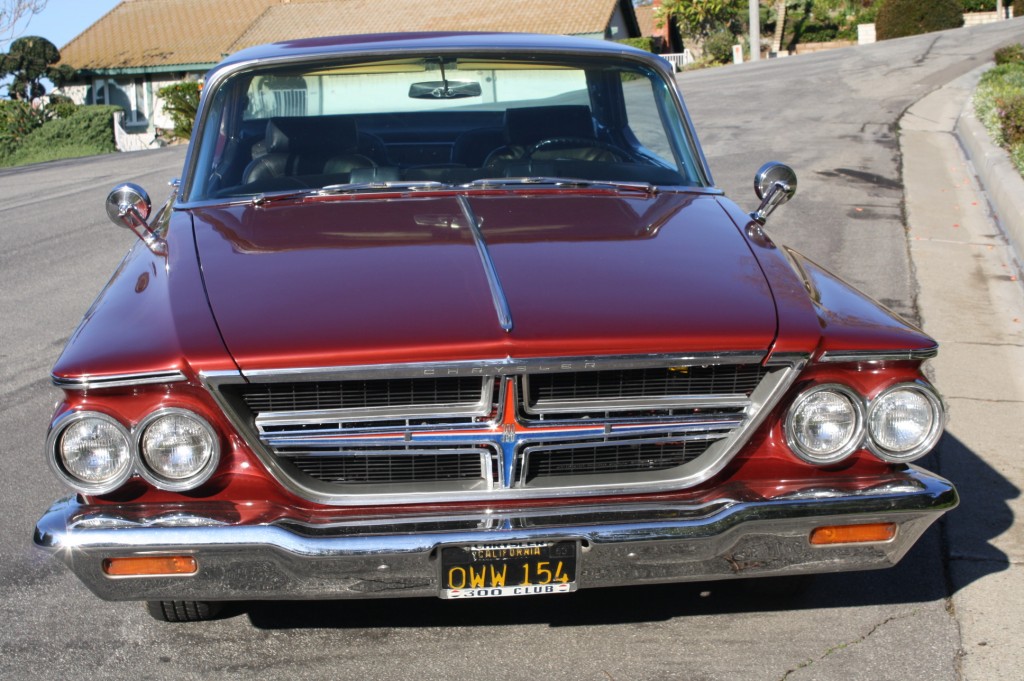 Black License Plate California Car! The chrome just gleams, and so does that 300 Hood Emblem!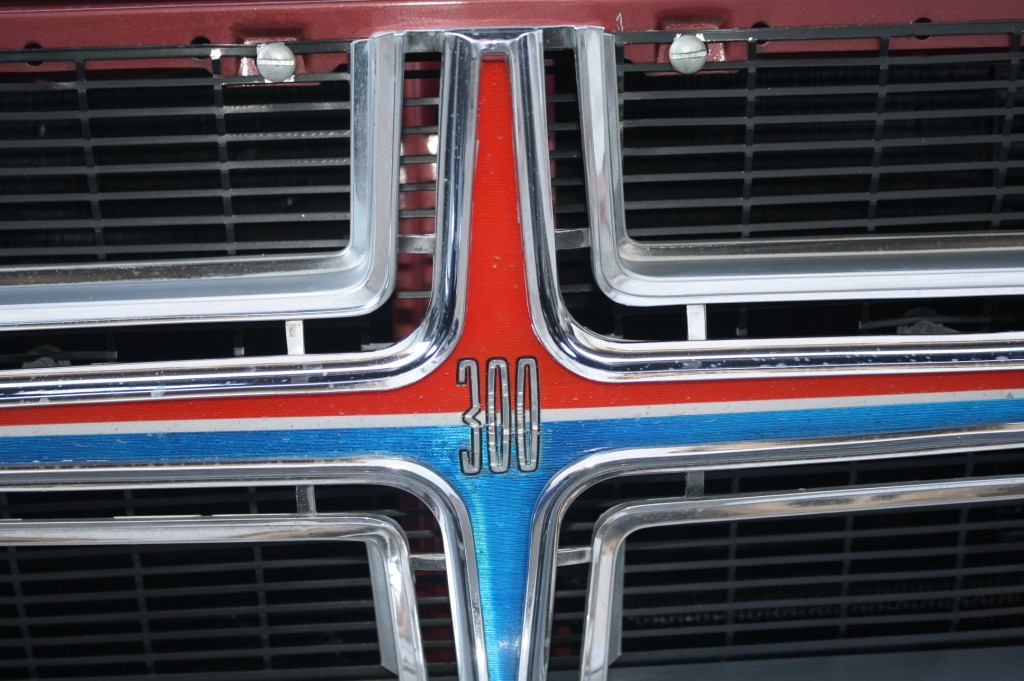 Wow!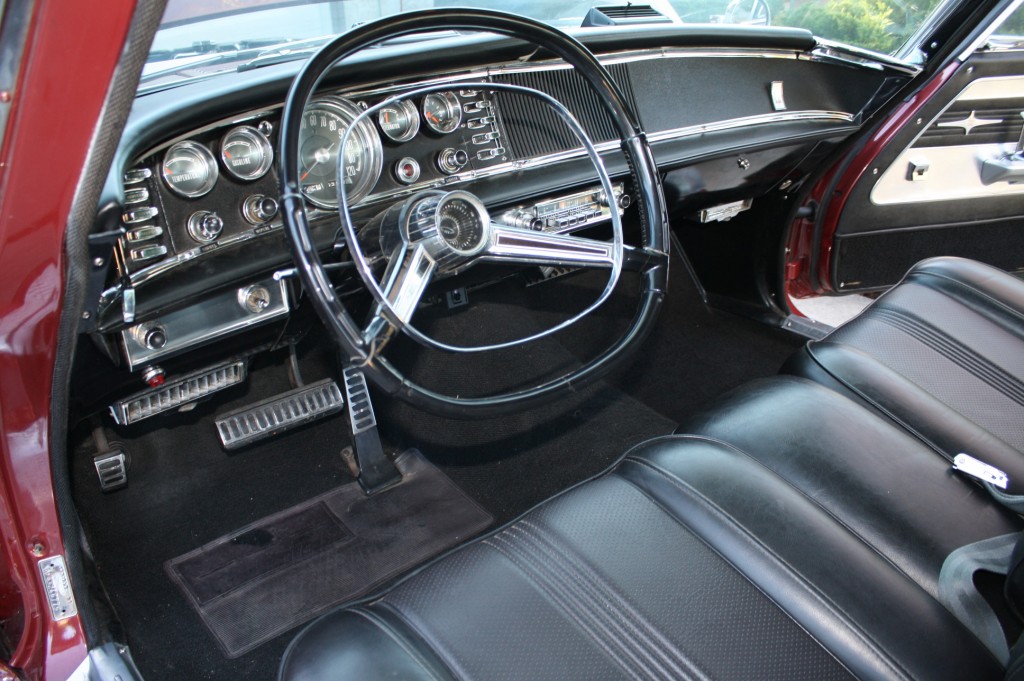 Beautiful interior! Excellent square Steering wheel!  The dashboard is just lovely.  All of the guages and lights work, too!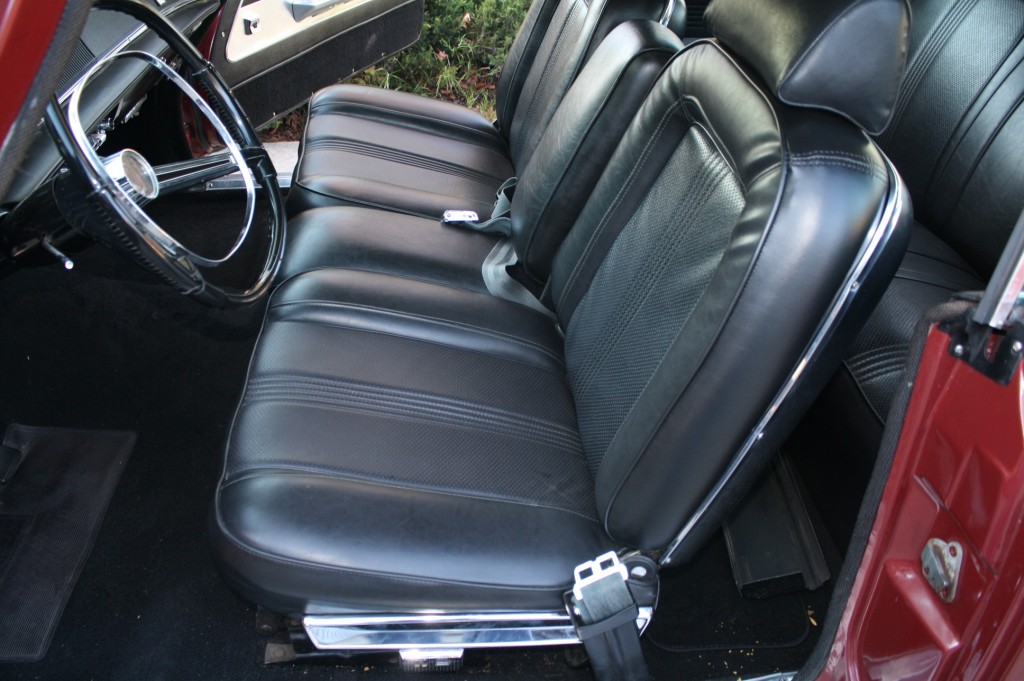 Note the power seat switch, which works great! Also, seatbelts!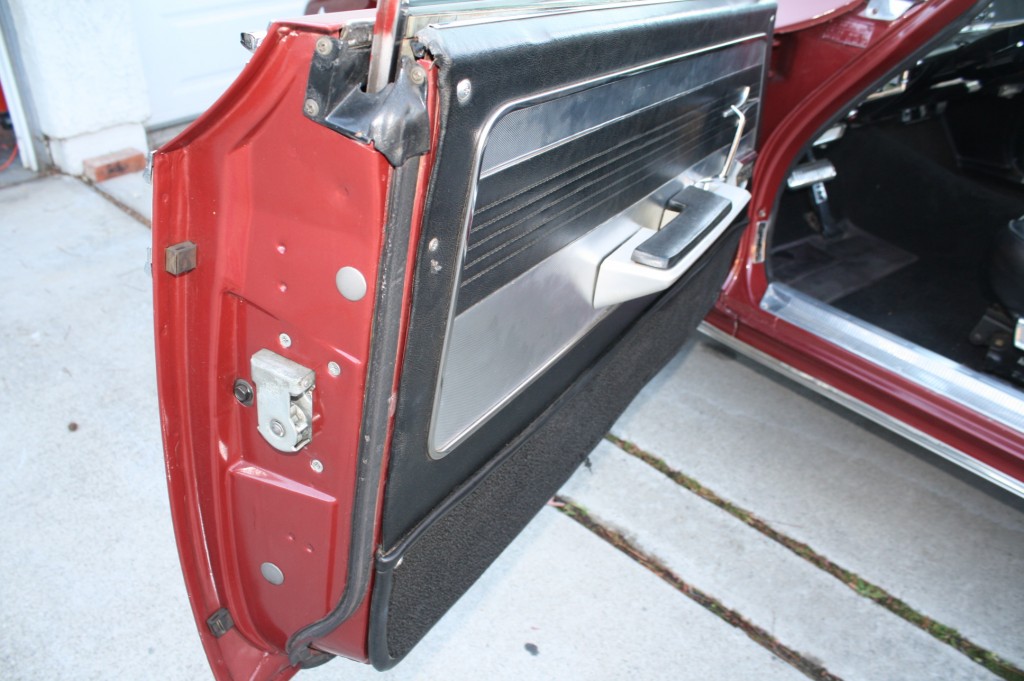 Beatiful doorpanels and trim! This car is spectacular!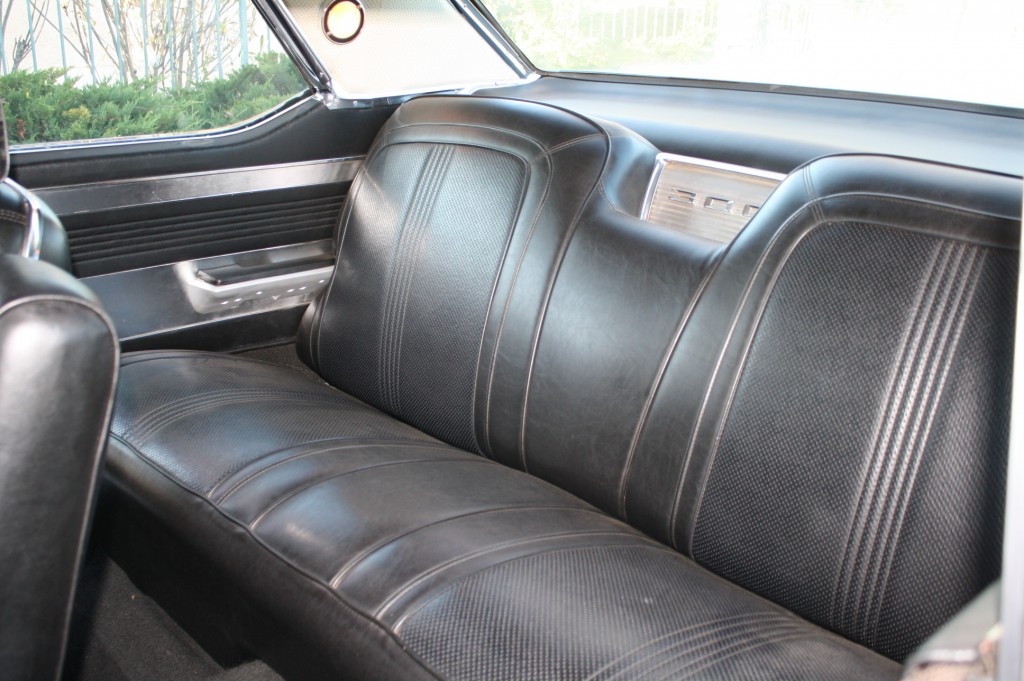 The rear seat area was done beautifully too, note the trim panels and armrests, and the 300 speaker grille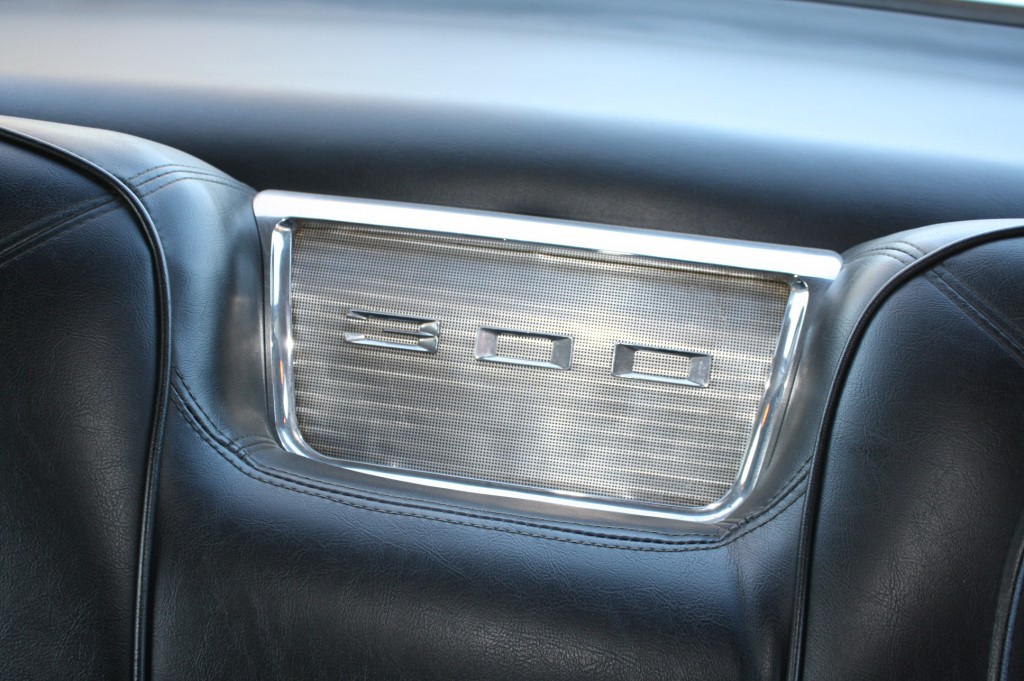 That's why I love these old cars, the designers put such attention into details like the speaker grille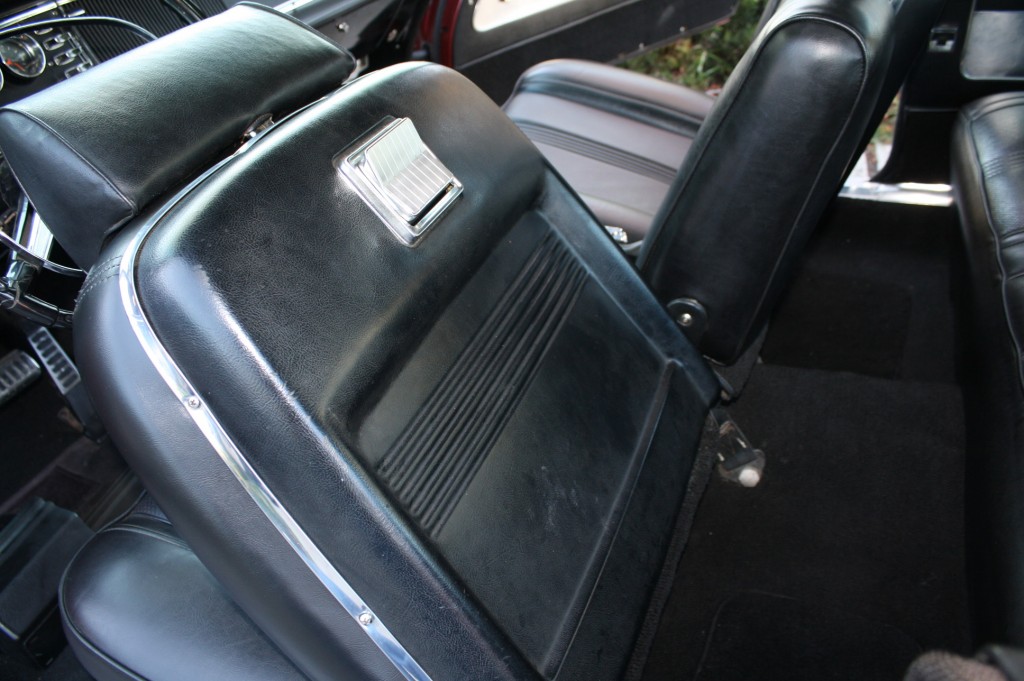 The molded seat backs are in great shape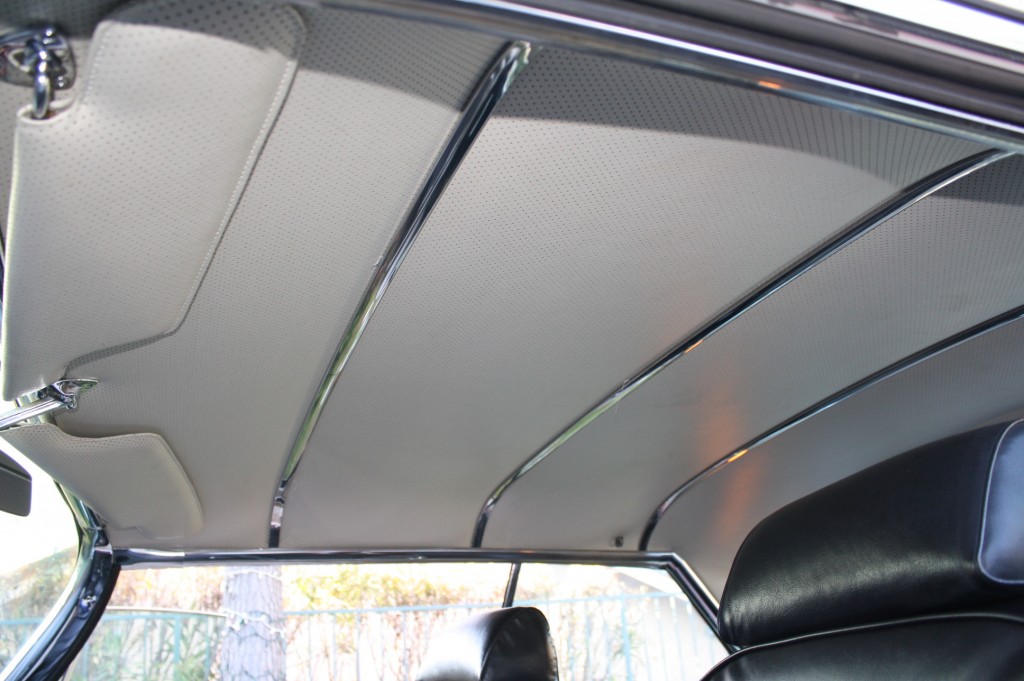 Love the chrome ribbed headliner, gives that faux convertible feel to the hardtop car!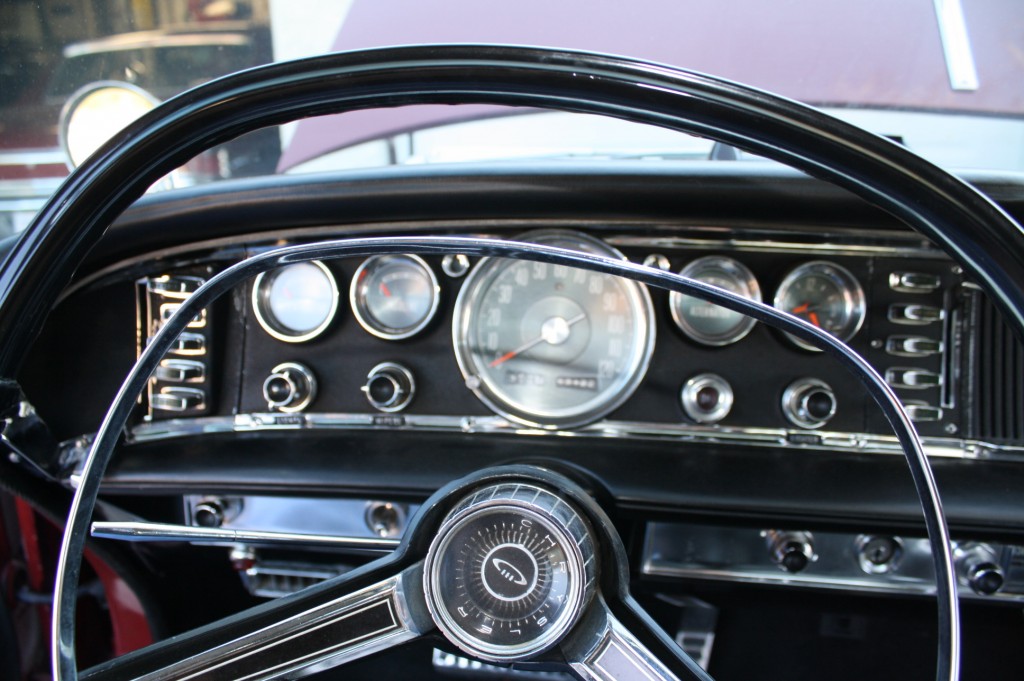 Like being behind the wheel of a new Chrysler!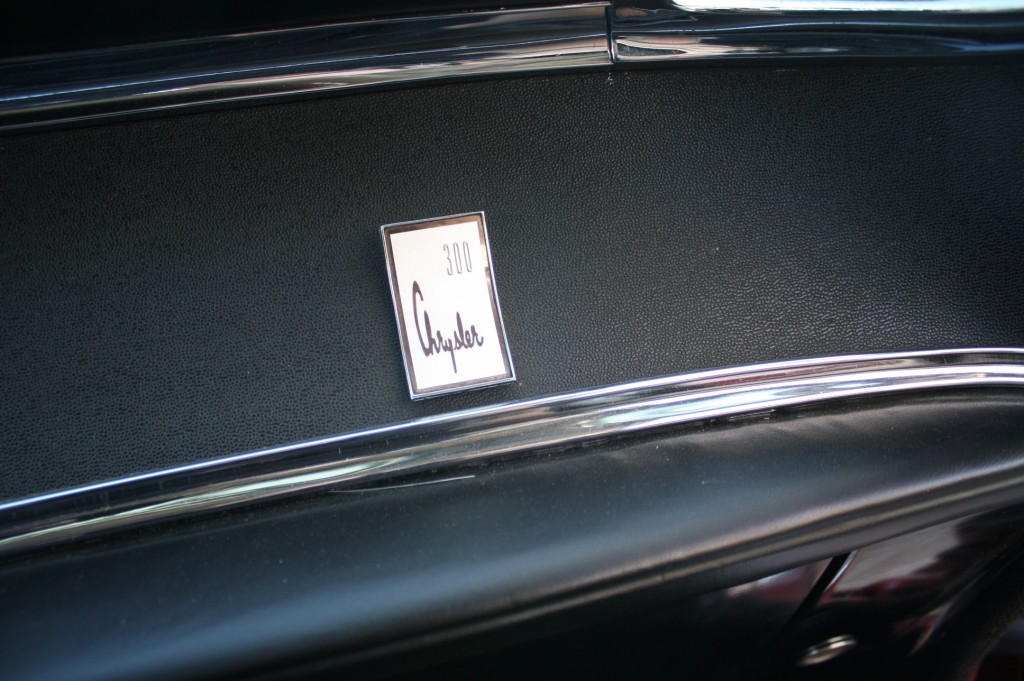 Even the little emblem on the dash shows the 300 badge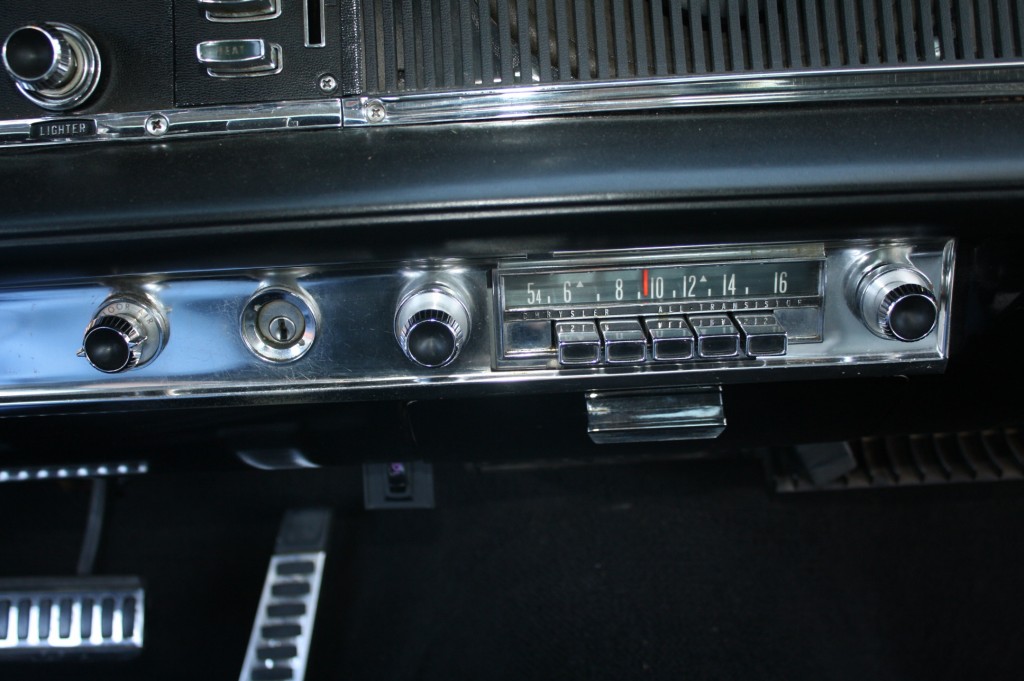 Note how nice the chrome trim is, and the stainless surrounds on the gas and brake pedals.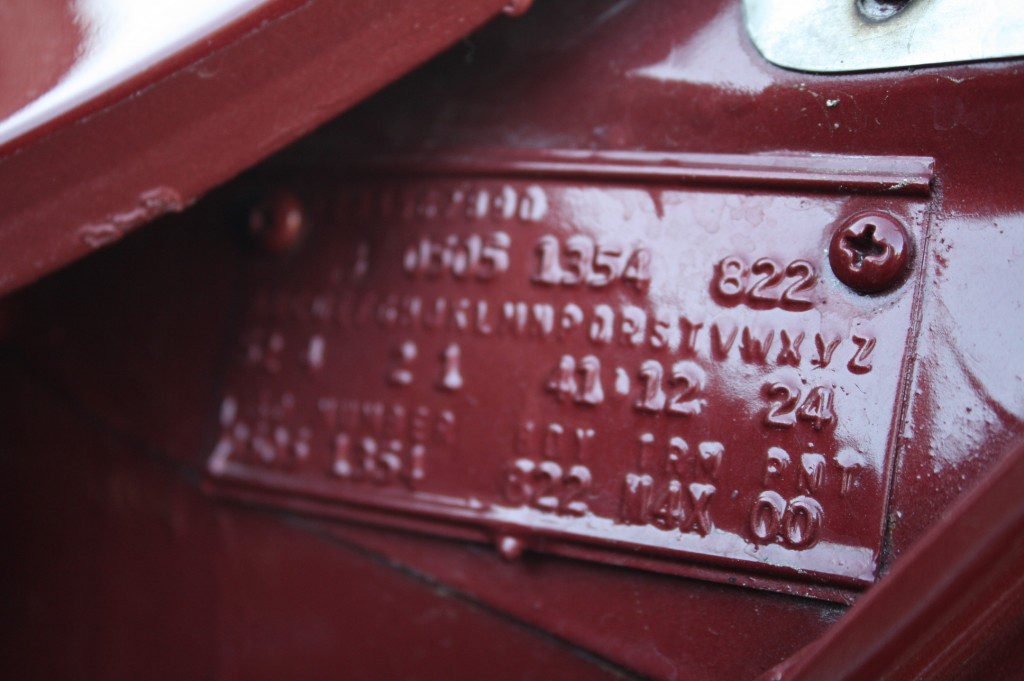 Here's the trim tag.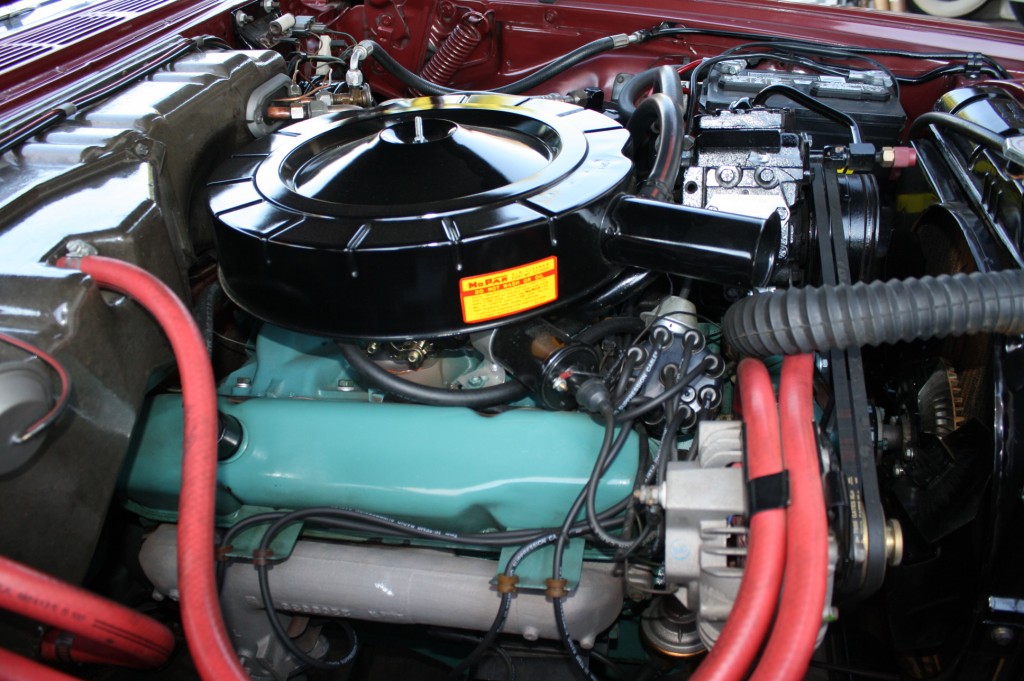 Now THAT is a prettyengine bay!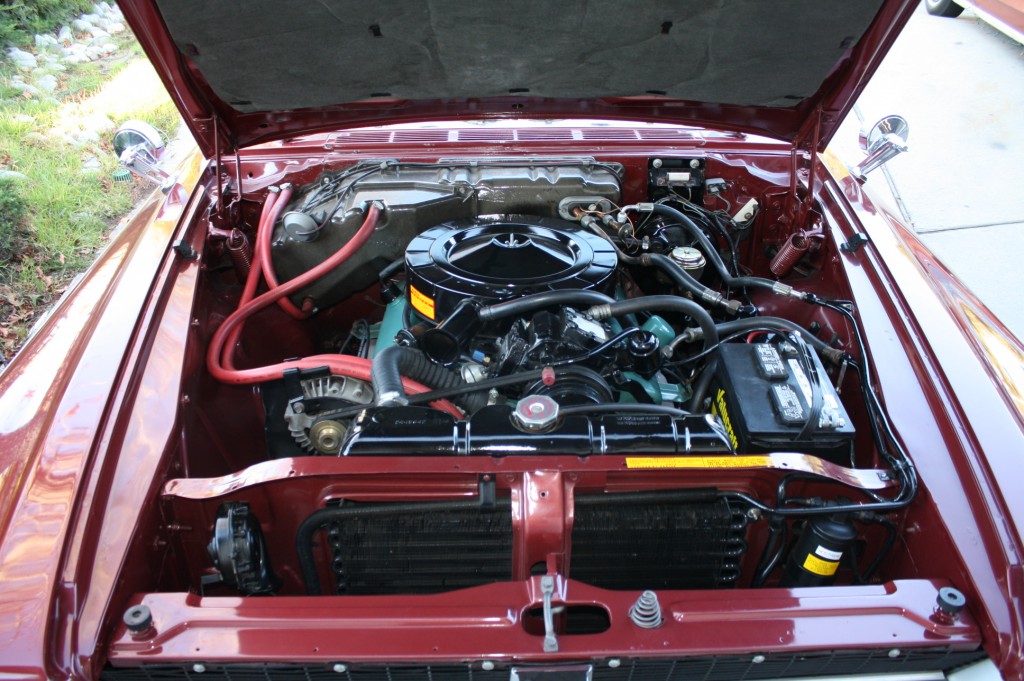 Every detail is sharp and clean!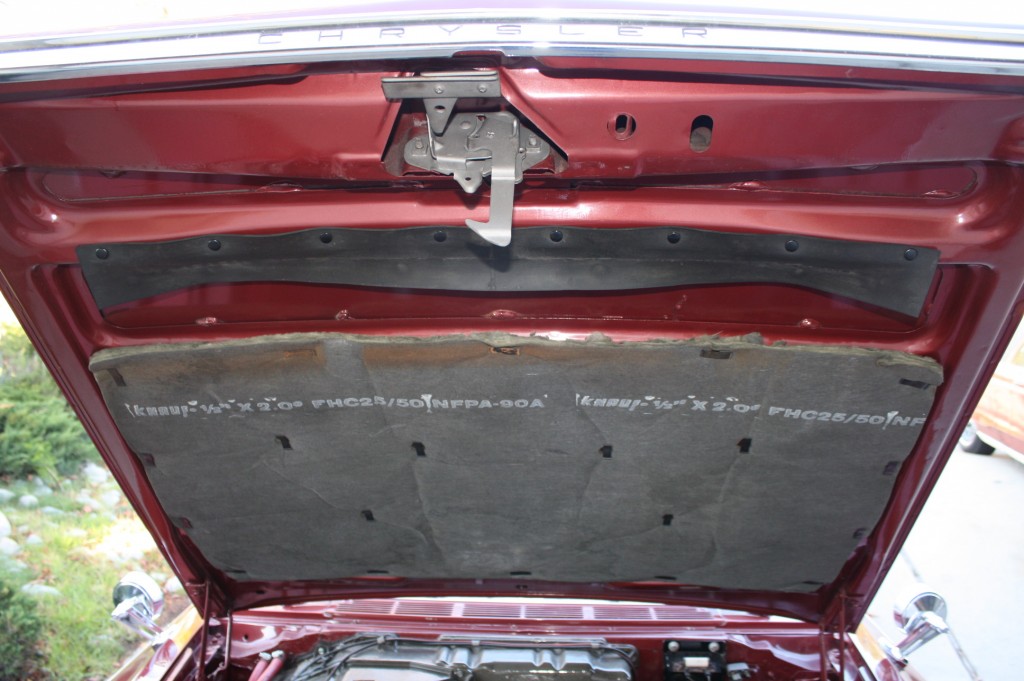 Hood pad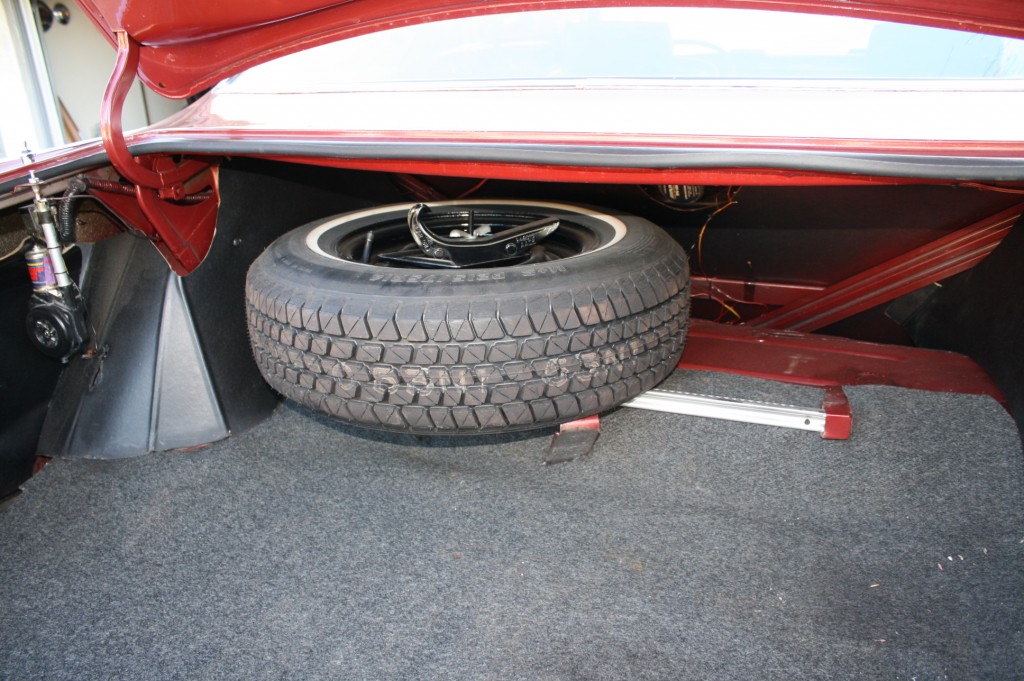 Beautiful trunk, with spare and jack in the proper place!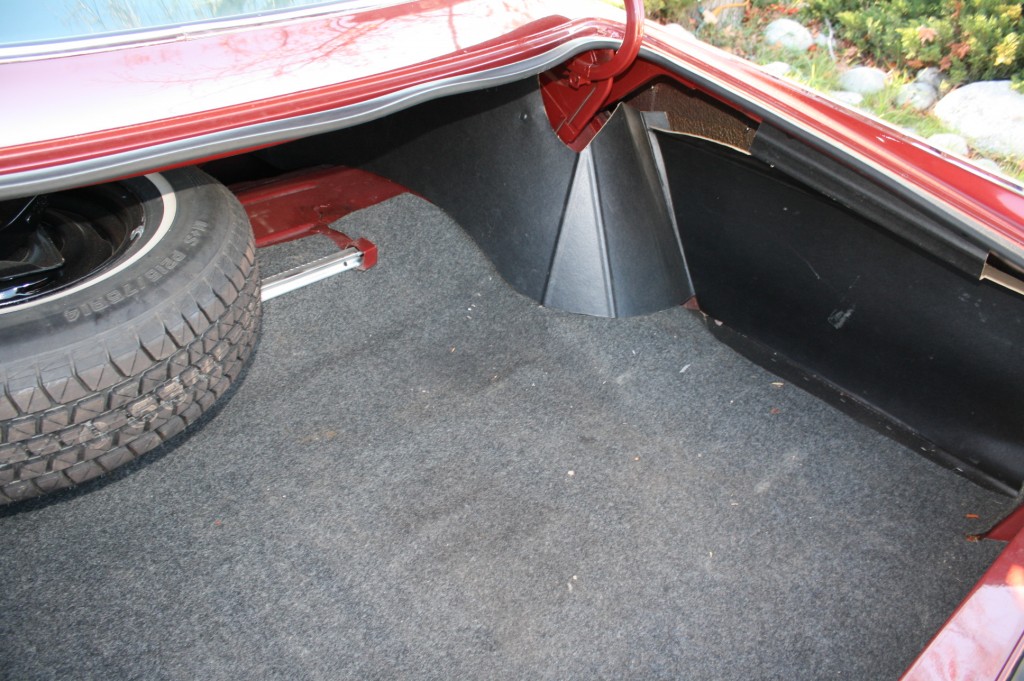 Wow!  also note the cardboard panels – in great shape, and placed correctly.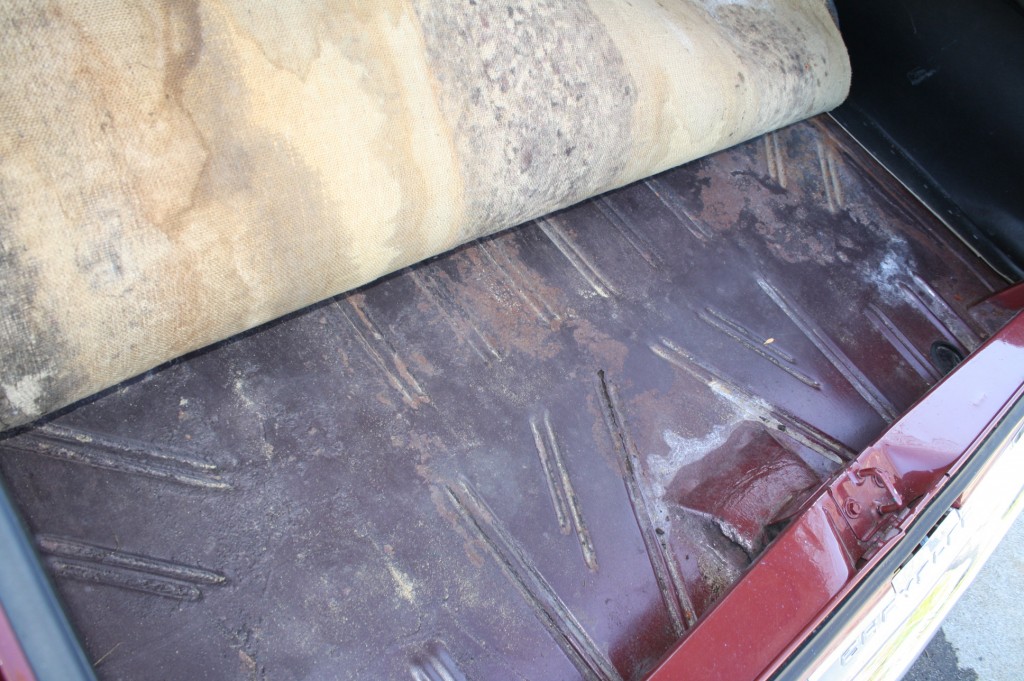 The trunk floor is all the original sheetmetal, with one section of rust on the diagonal line, shown here. The rest of the trunk floor does show surface rust, but no other through holes.  For a Chrysler trunk, this is pretty darn good !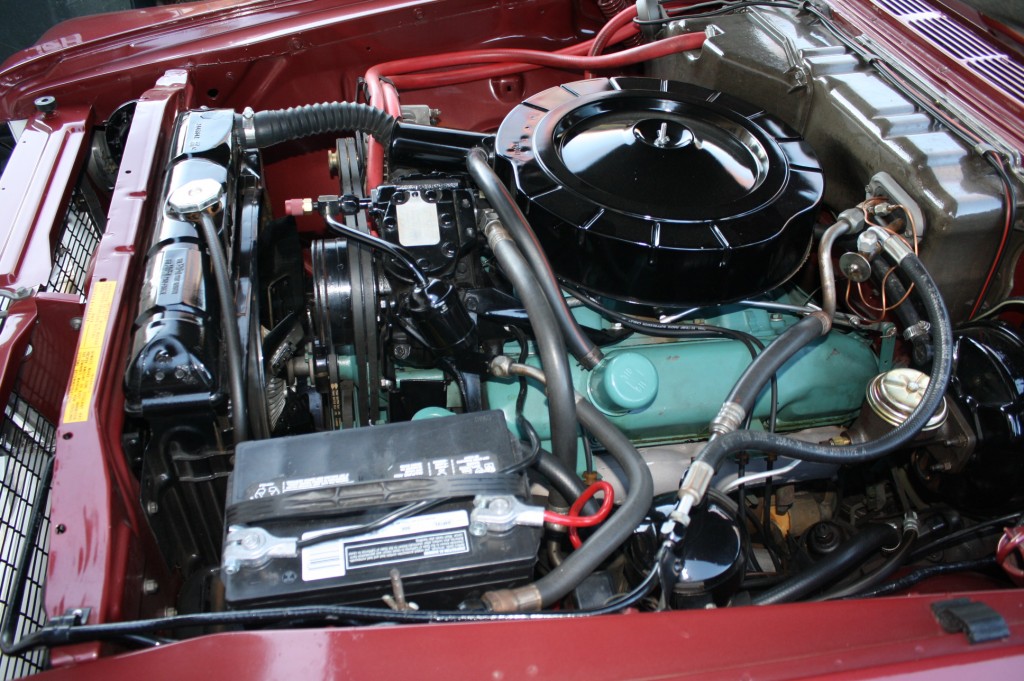 Here's another engine detail shot – wow!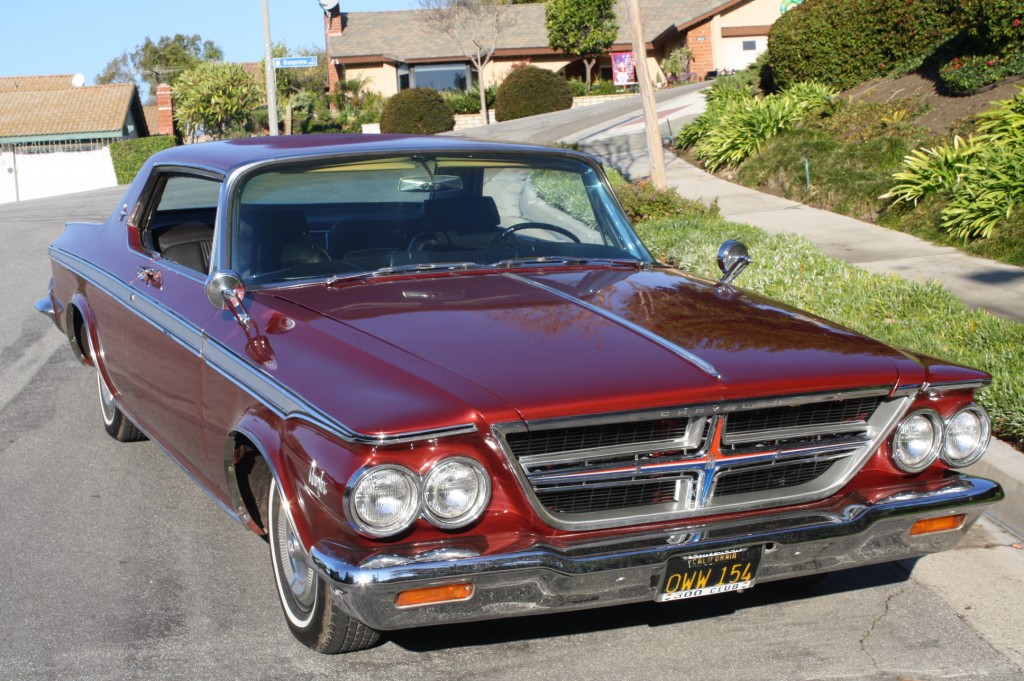 So pretty!