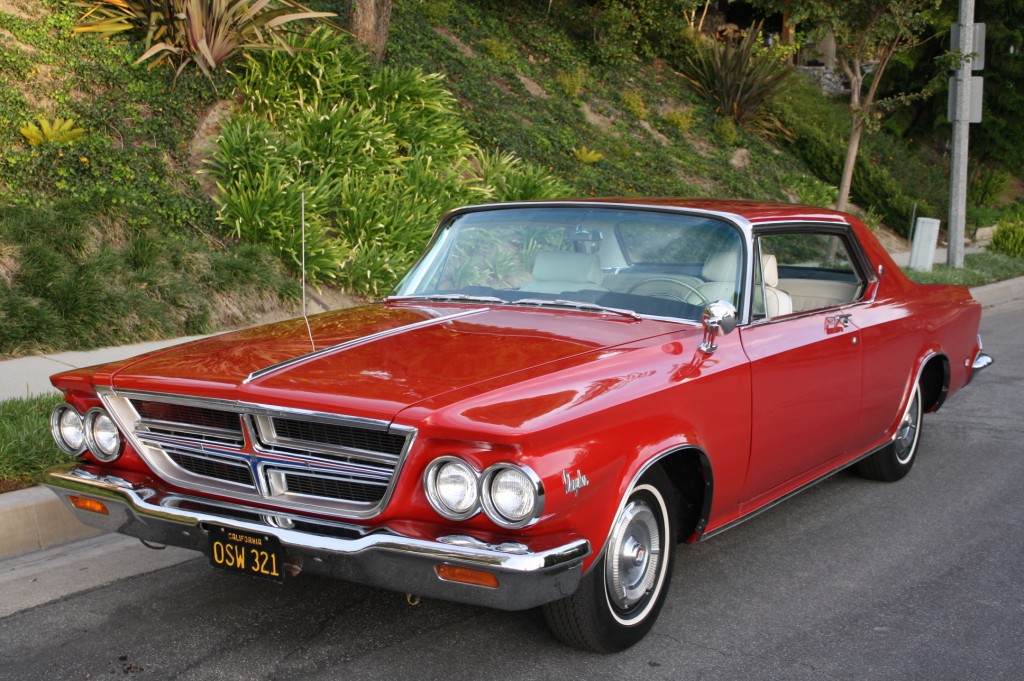 Here is a beautiful 1964 Chrysler 300K , with 413 cubic inch V-8, and loaded up with options!
300K – the Letter series 300, with trim codes to match
Factory A/C
413 V-8 engine, recently rebuilt
Torqueflite automatic with factory console shifter. Transmission recently rebuilt
Power steering
Power Brakes
Power windows, all 4 working great!
Power Bucket seats, working great!
AM/FM Factory Radio, a rare piece indeed!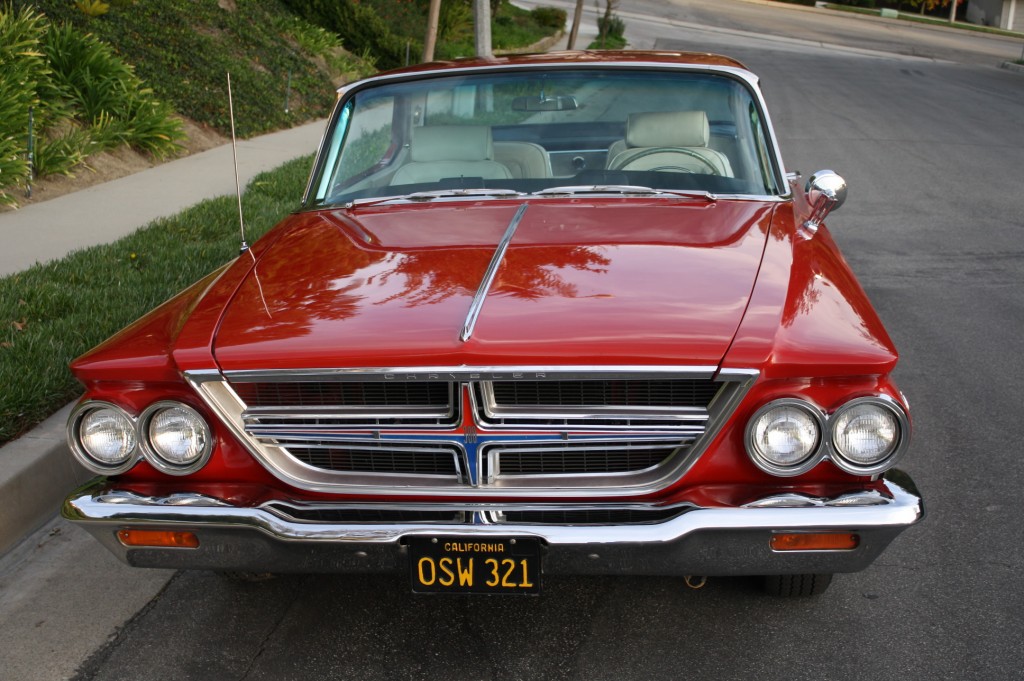 Note the Black California License plates – original to the car. This car just came from very long ownership dating back to 1984. The former owner was a super fussy engineer, who kept a checksheet record of everything he did to the car!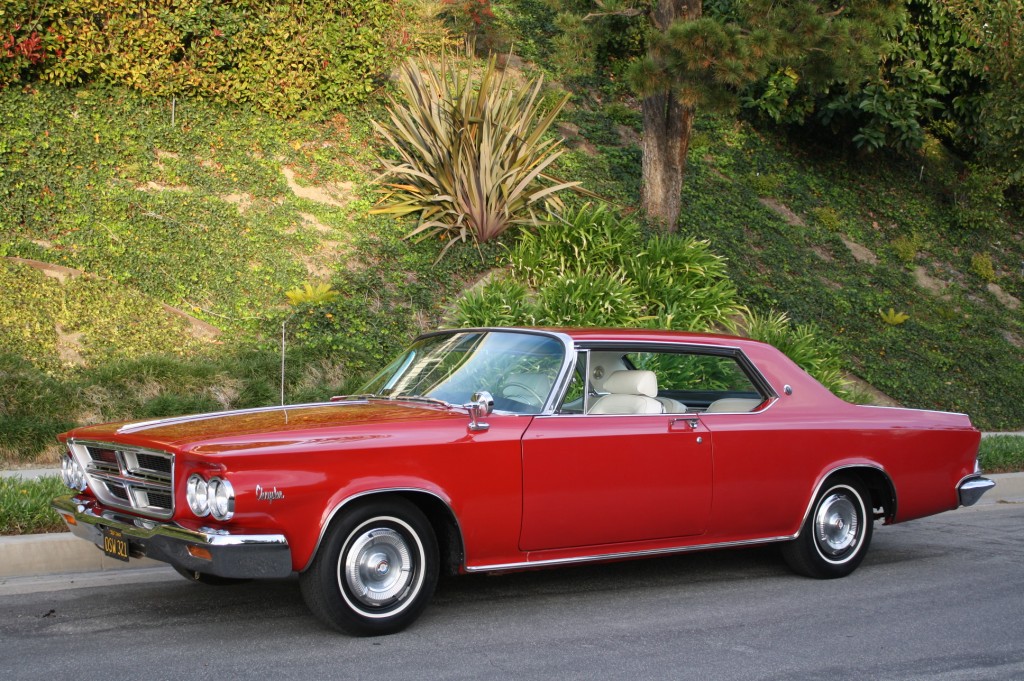 You'll note the correct – and hard to find – 300 Emblem hubcaps in excellent condition.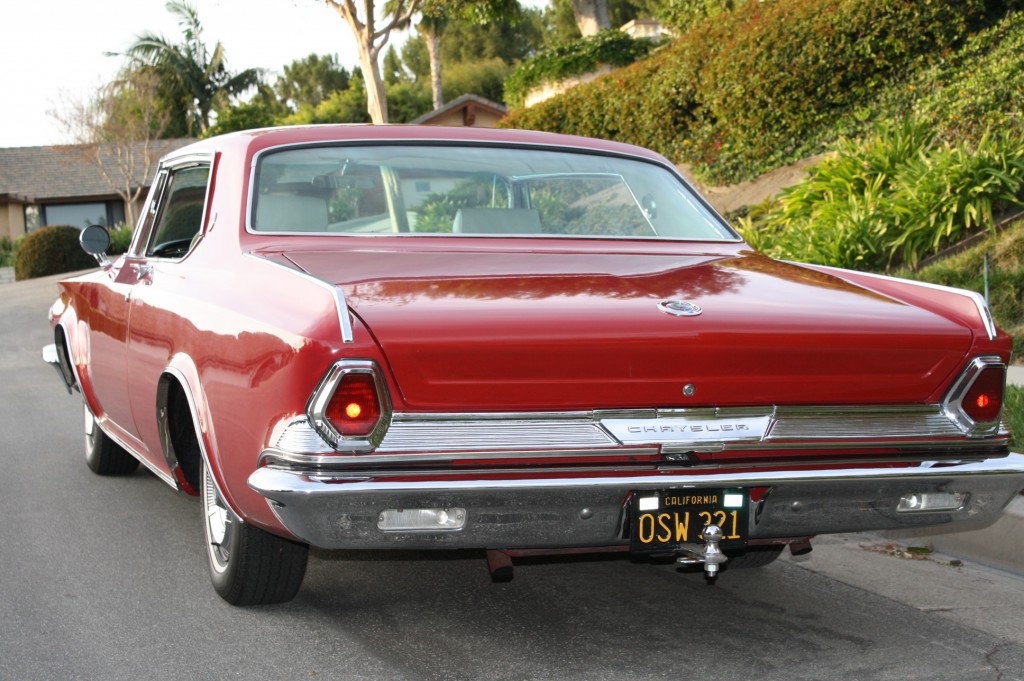 Nice, straight, rust free bodywork too!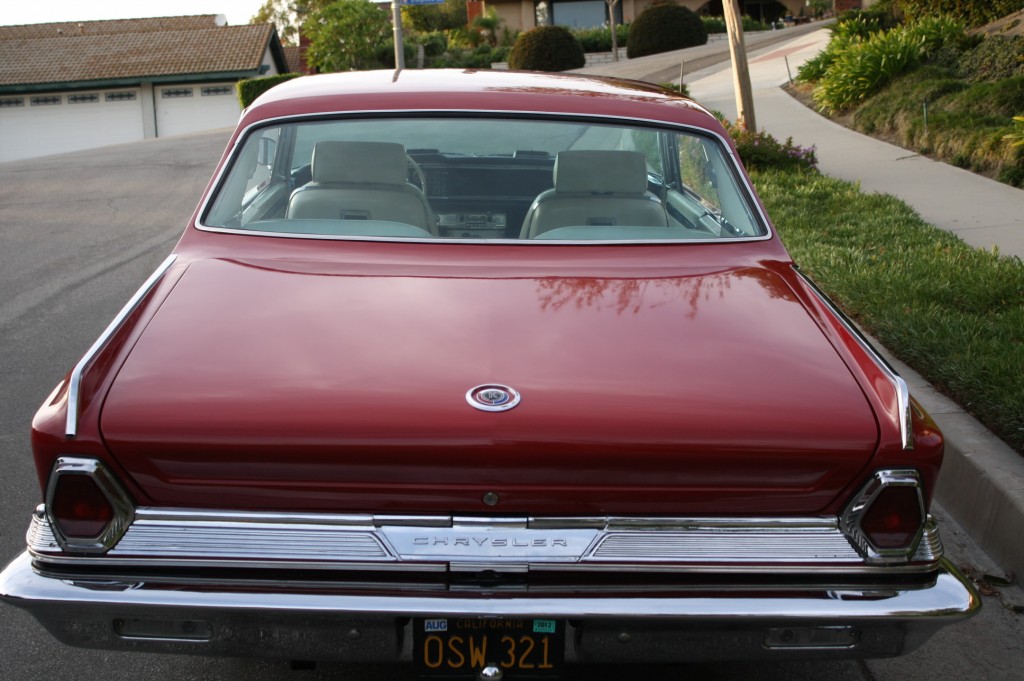 Excellent chrome and trim throughout!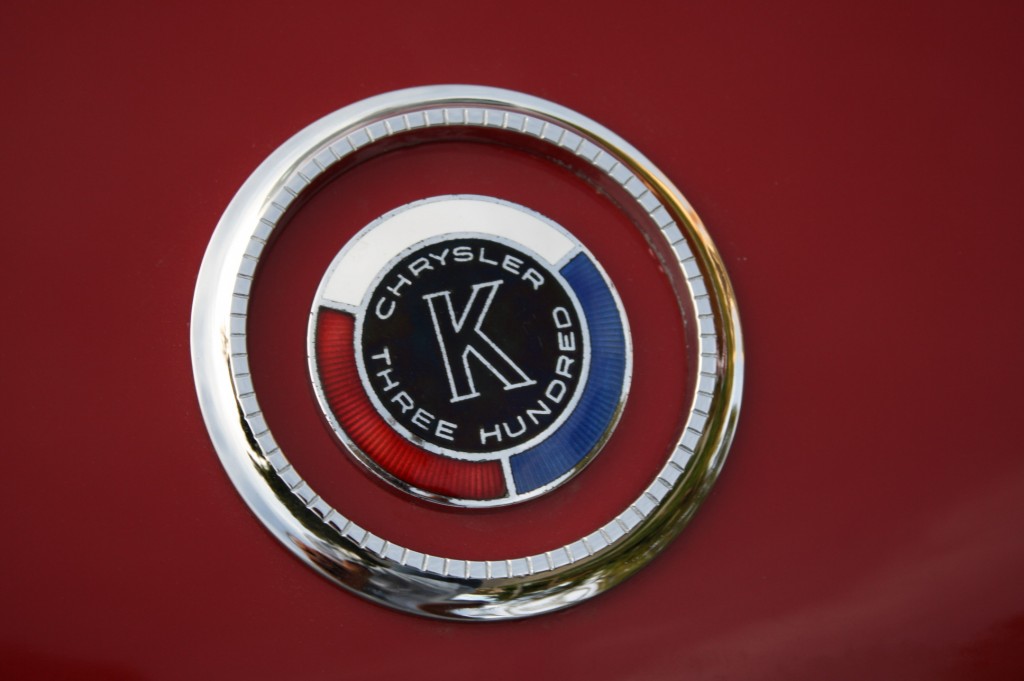 Beautiful emblems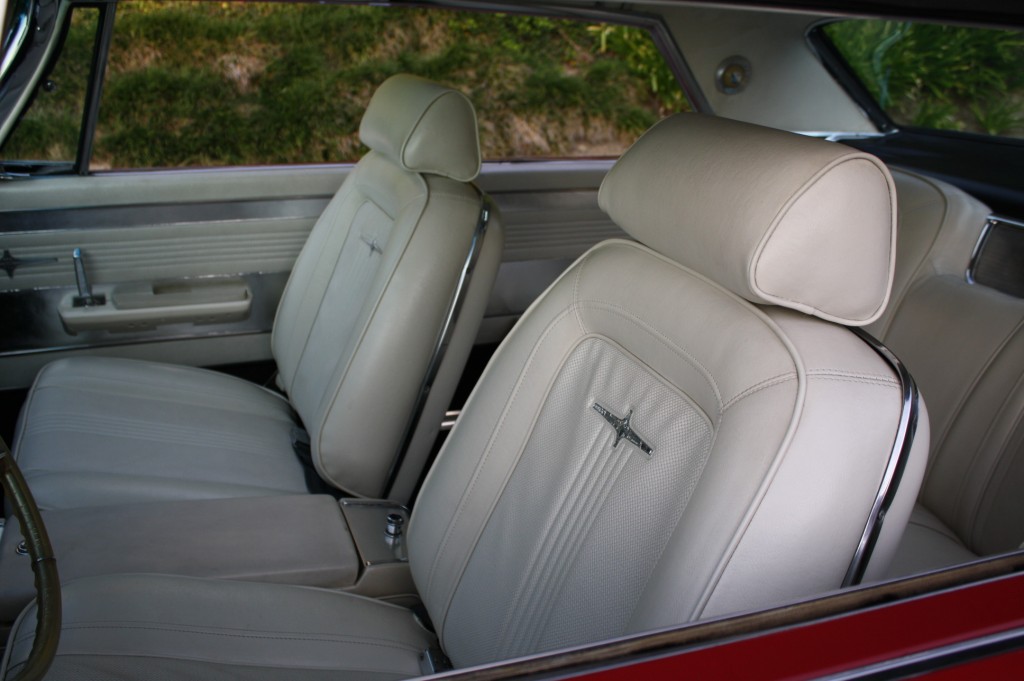 The 300 had special bucket seats and console, a very nice touch. These seats were redone with New Old Stock inserts with the correct silvery 300 emblem.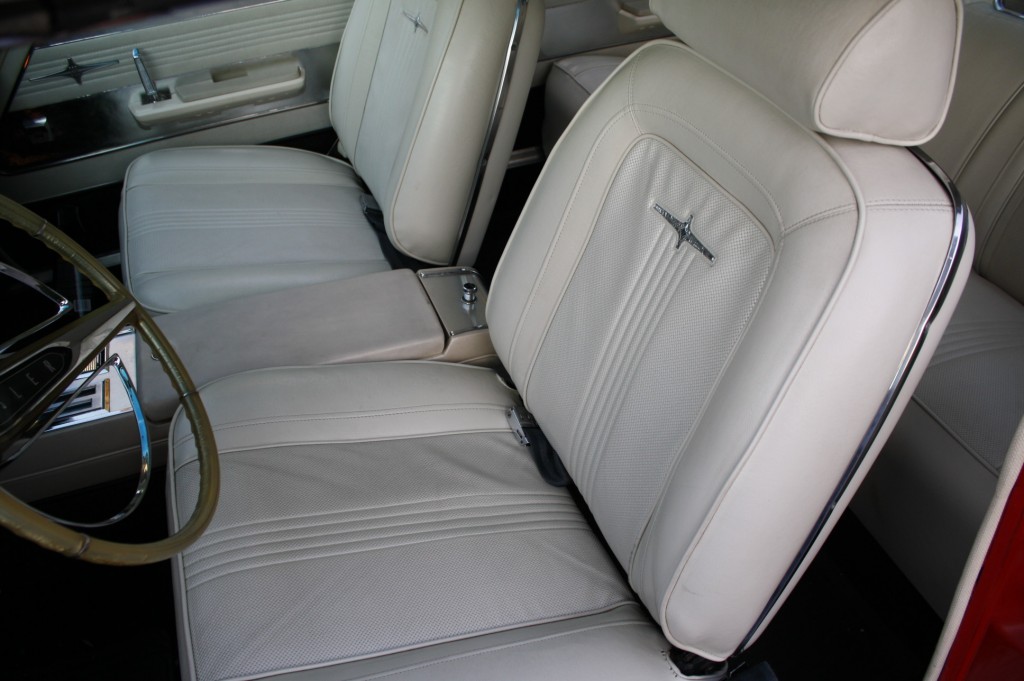 beatiful seats, with power driver's seat, too! It works!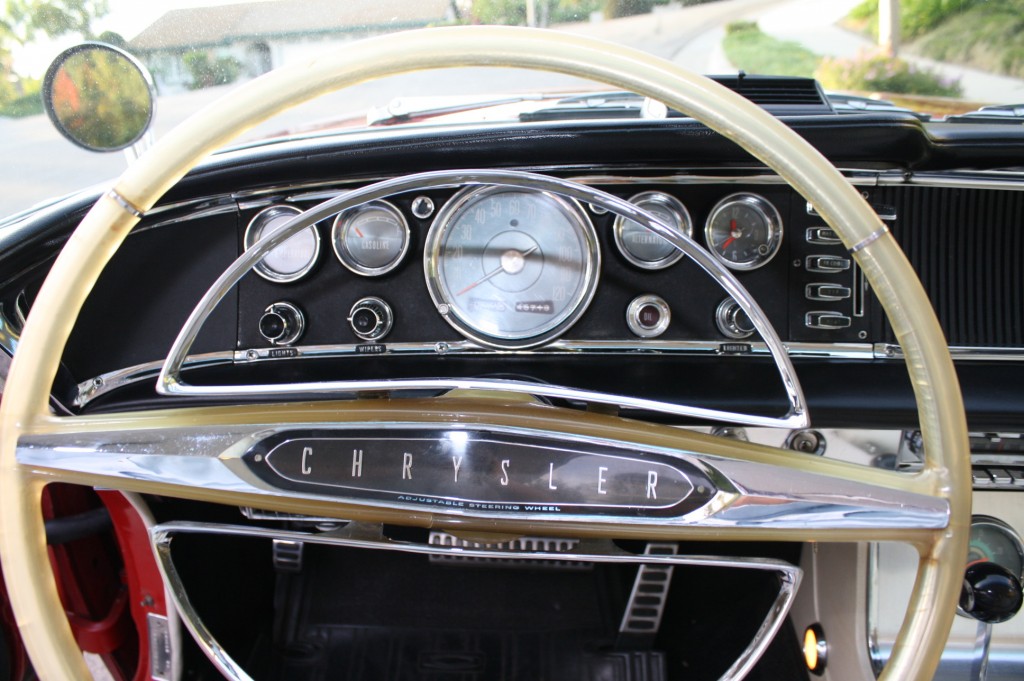 Here is the "Chrysler Adjustable Steering Wheel" – a beautiful translucent steering wheel – it's super rare, because they used a different steering wheel for the tilt wheel options.  This wheel is in really excellent condition, with only a little bit of internal cracking.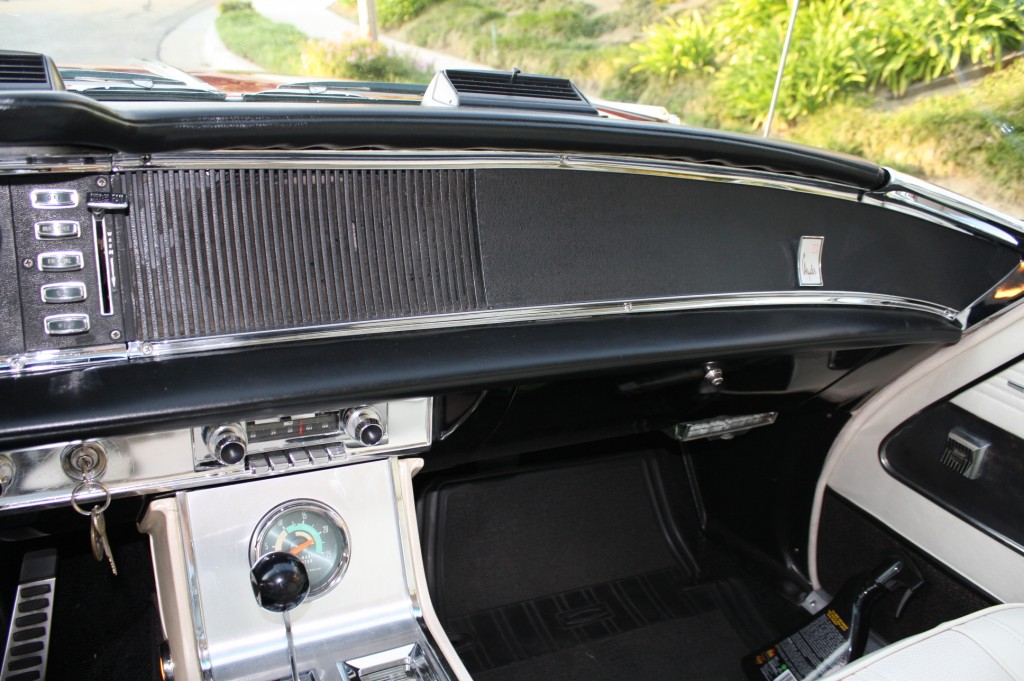 The dashboard is beautiful!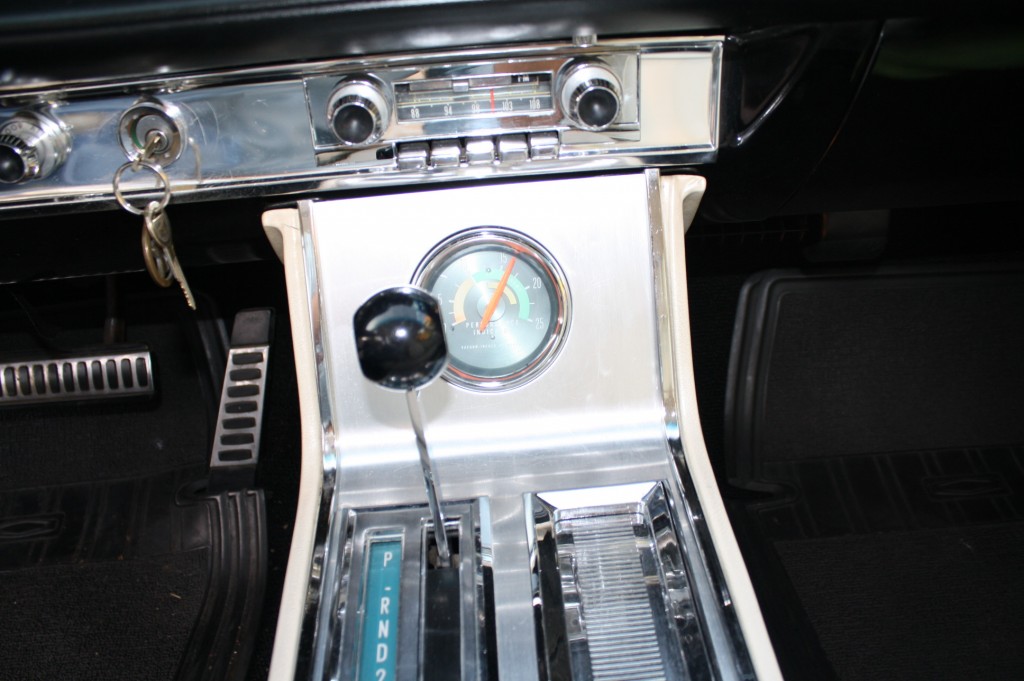 The 300's had this vacuum gauge in the console, you can see this one in operation here! Also note the console shifter, which was 300 only.  The Newports and other Chryslers still had pushbuttons on the left side of the dash.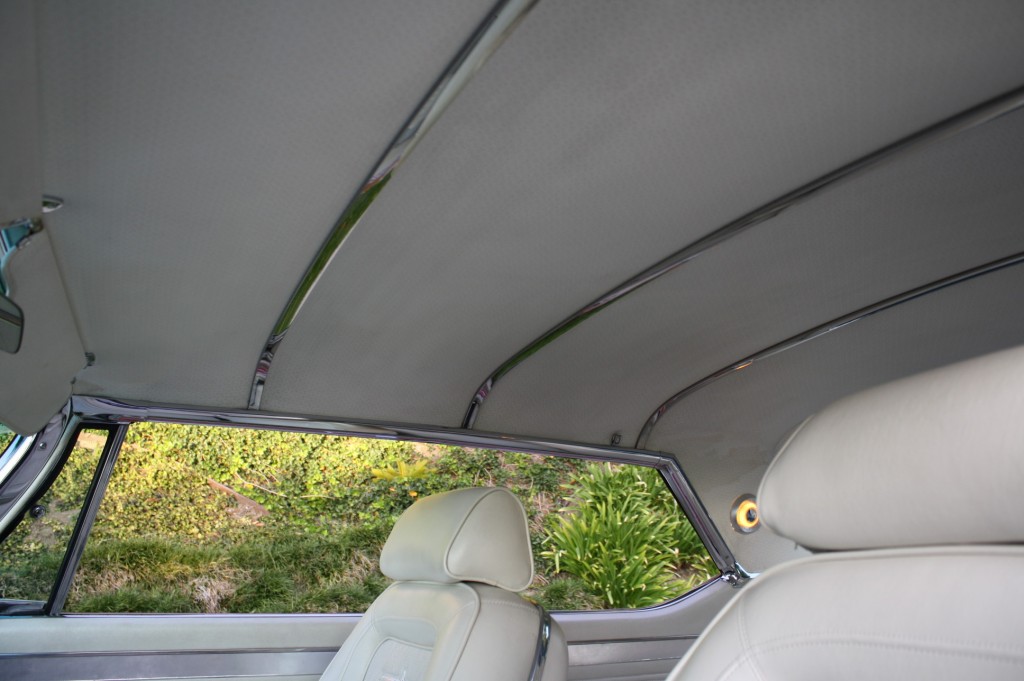 Beautiful Chrome Ribbed headliner. Also note the headrests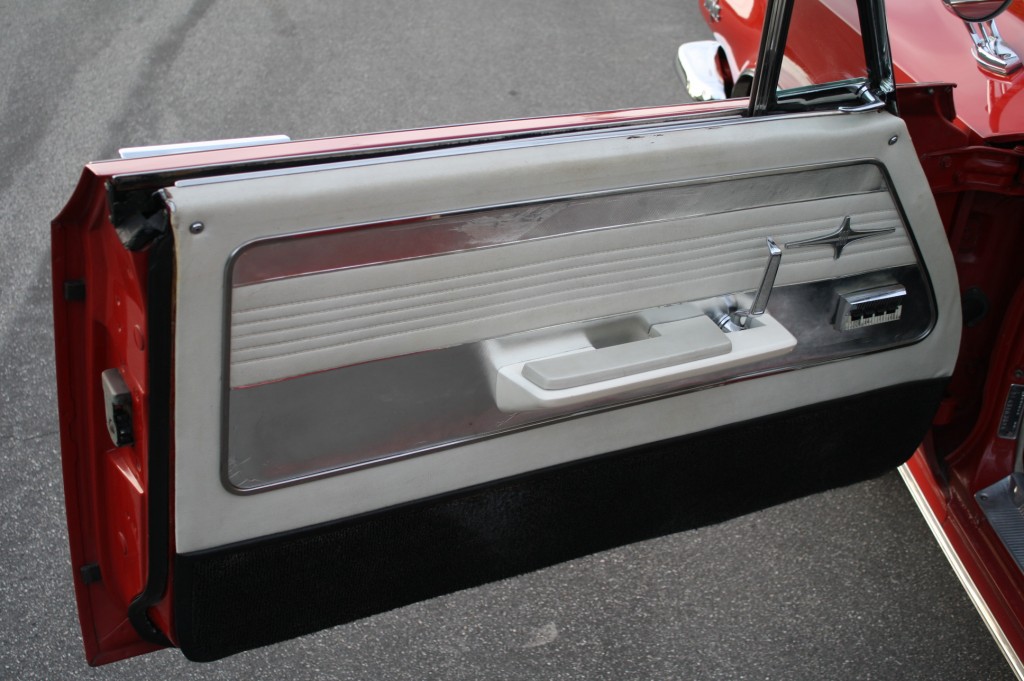 Here's the driver's doorpanel – it's in excellent shape, but note the scuffed spot on the upper silver strip, and a little tiny crack just below the window scraper.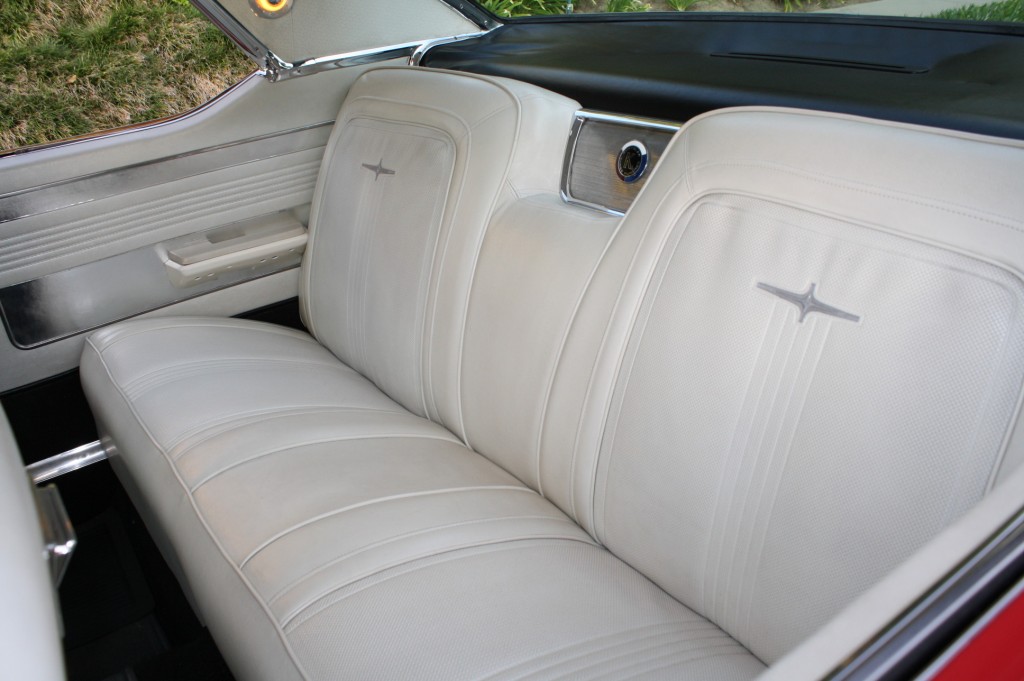 Excellent rear seat, again, done with NOS insert material.  Beautiful 300 Emblem and speaker grille too.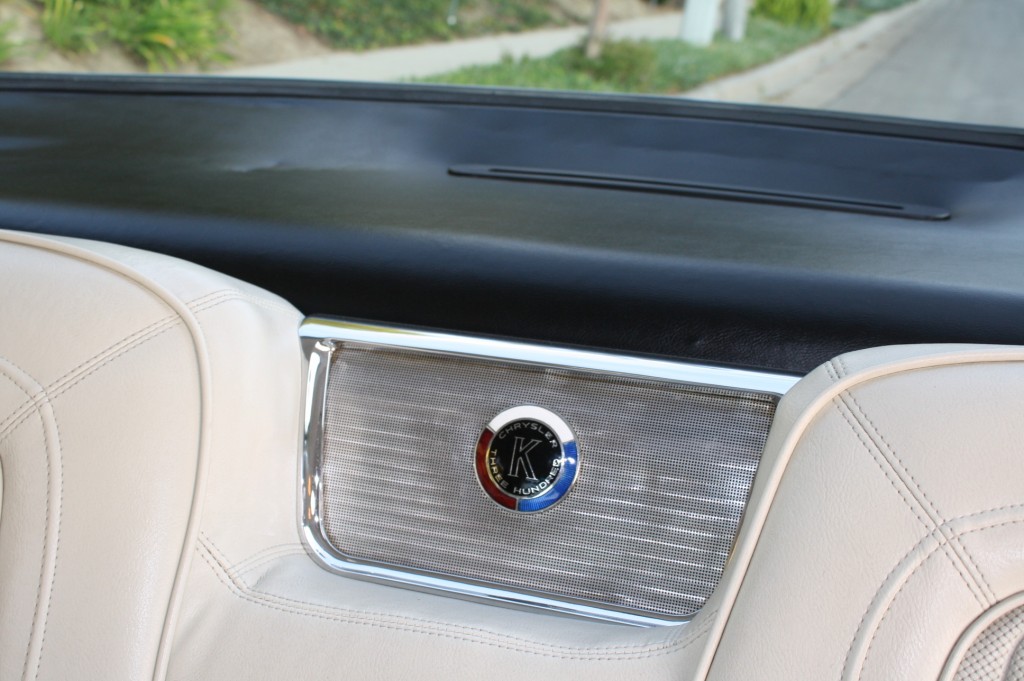 Wow!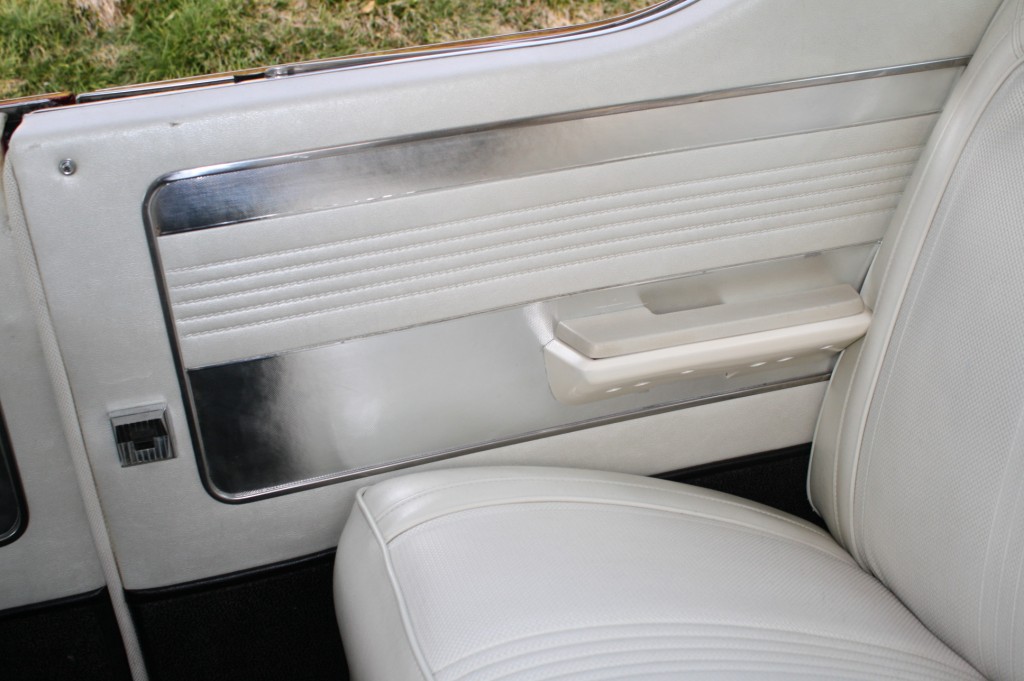 Wow!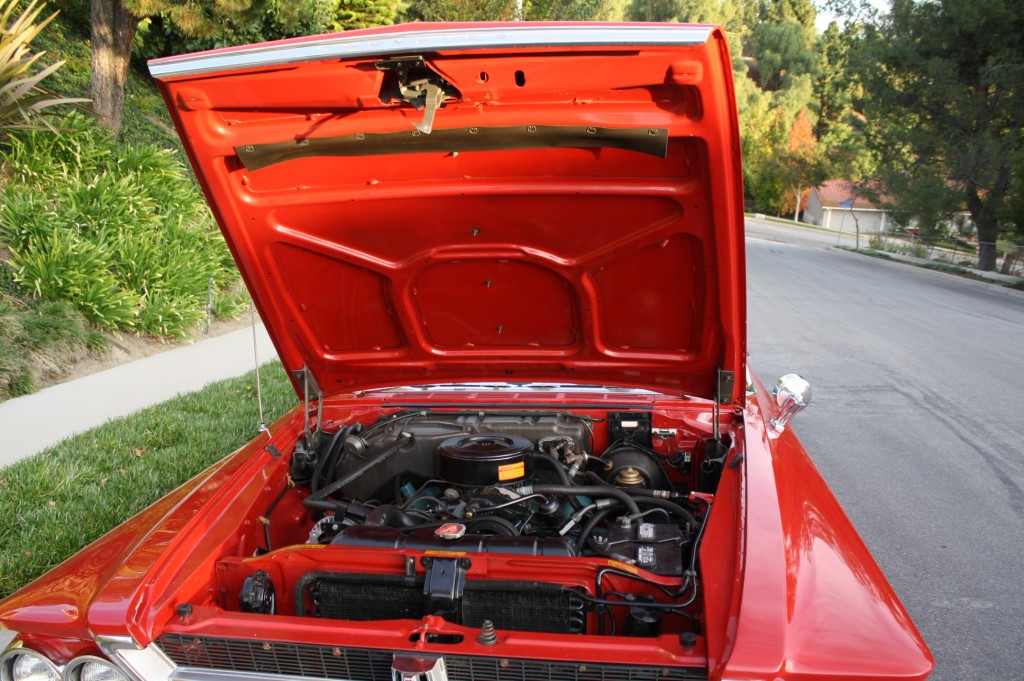 Let's open the hood to see the super clean and correct 413 V-8 Engine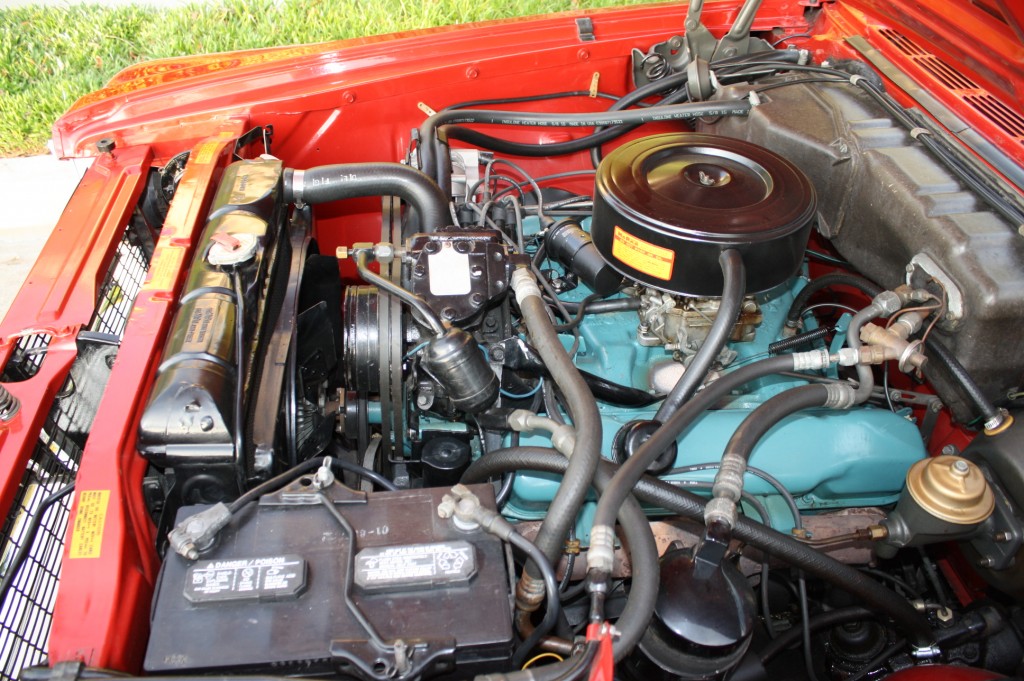 Nicely and correctly detailed, with Chrysler Blue paint. Also note how the firewall and fenderwells are nicely finished. It's clean all the way down in there!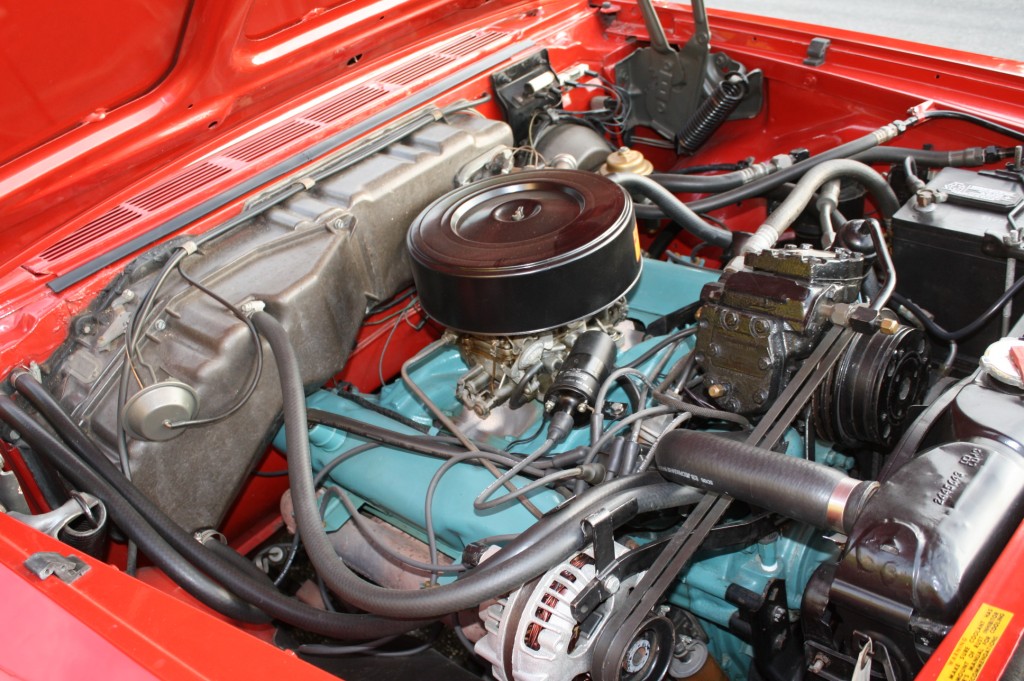 Clean Clean Clean !  The A/C is all hooked up, but it's not cold right now.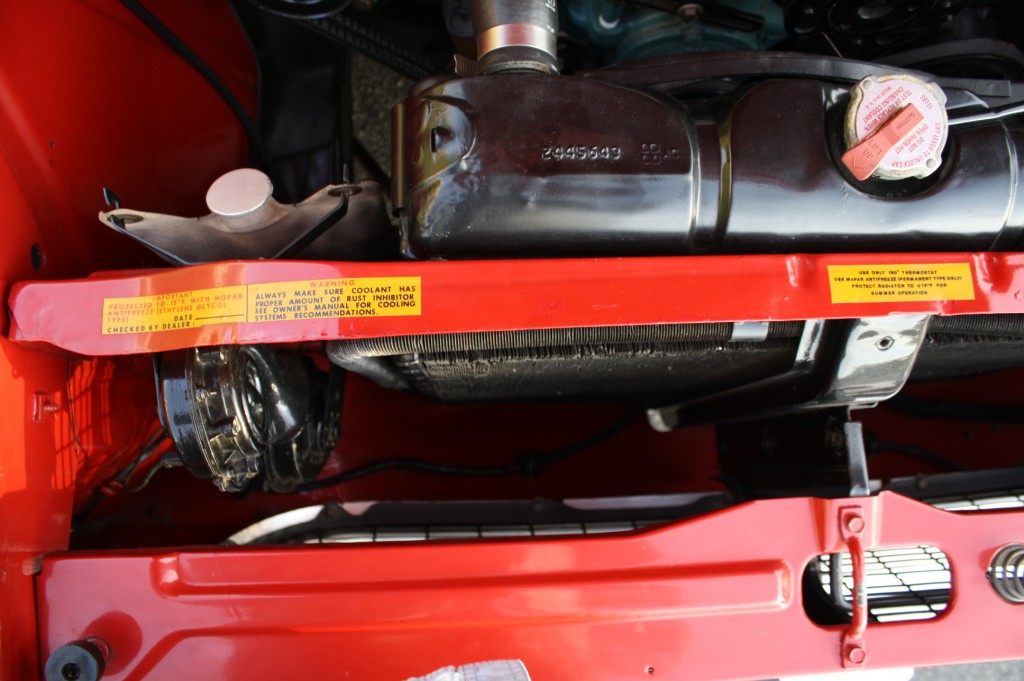 Again, super clean all the way down!  Note also the coolant stickers.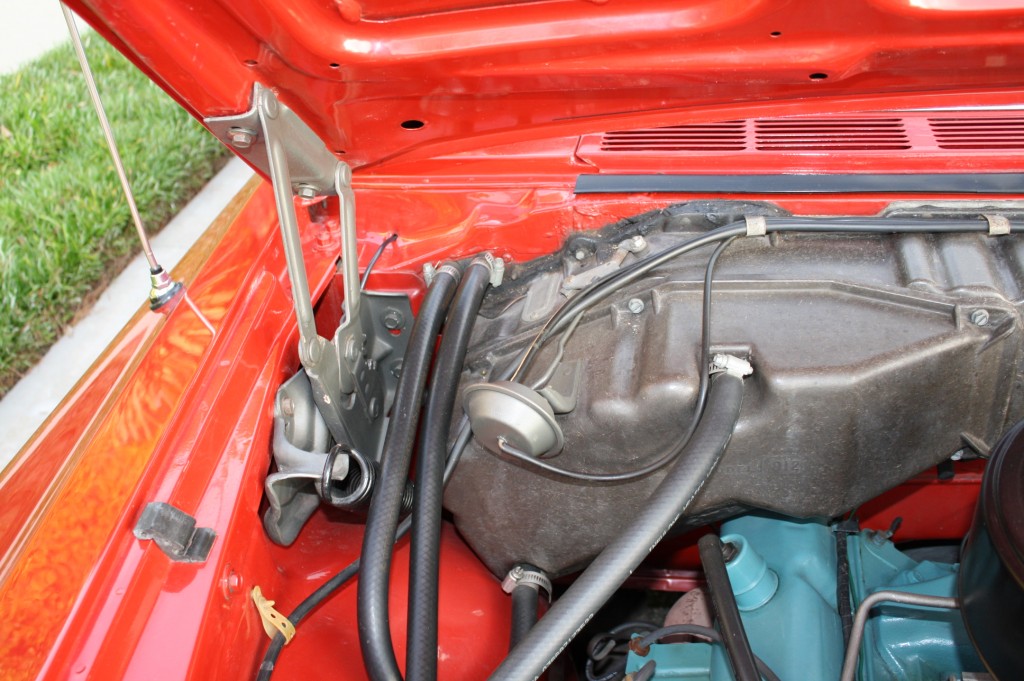 Hinges and heater / AC box nicely finished too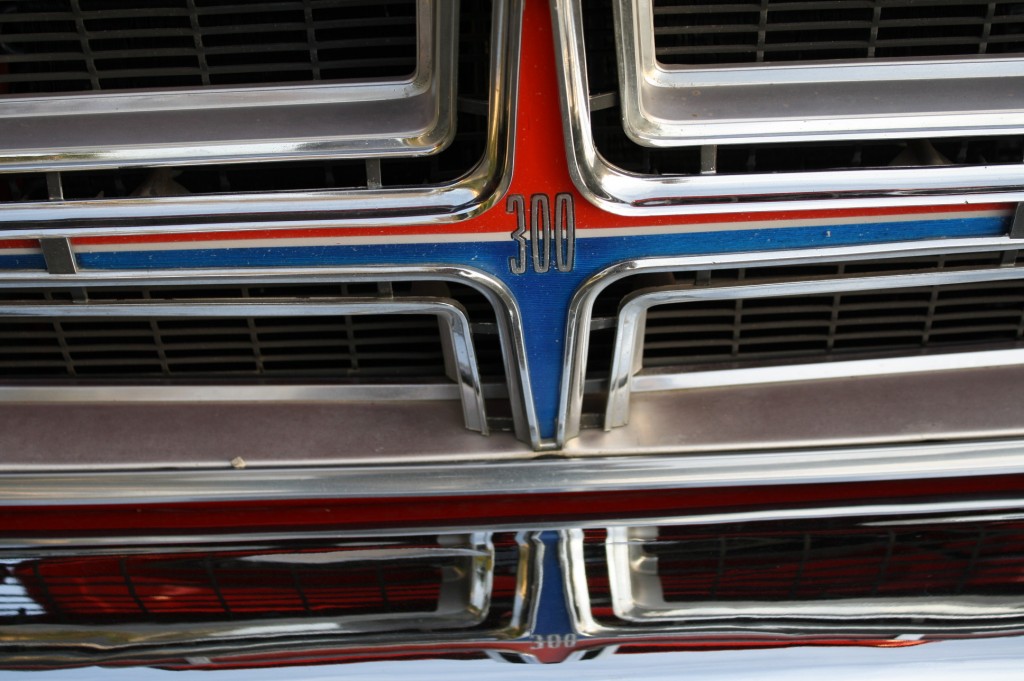 Love those 300 Emblems !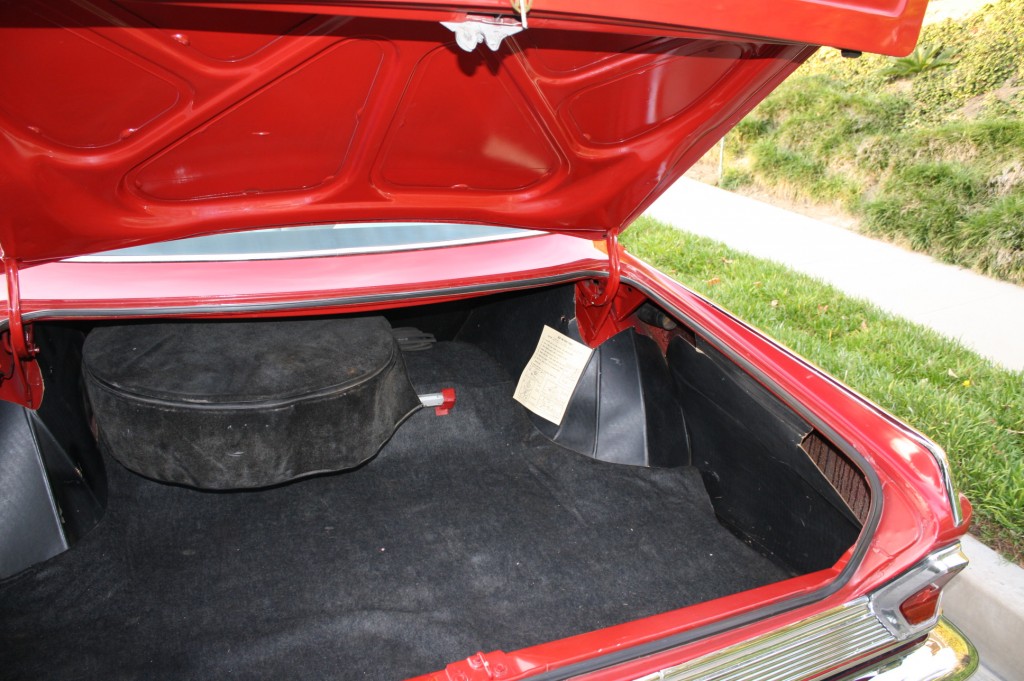 Super clean trunk, note the factory cardboard, jacking instructions, jack and spare.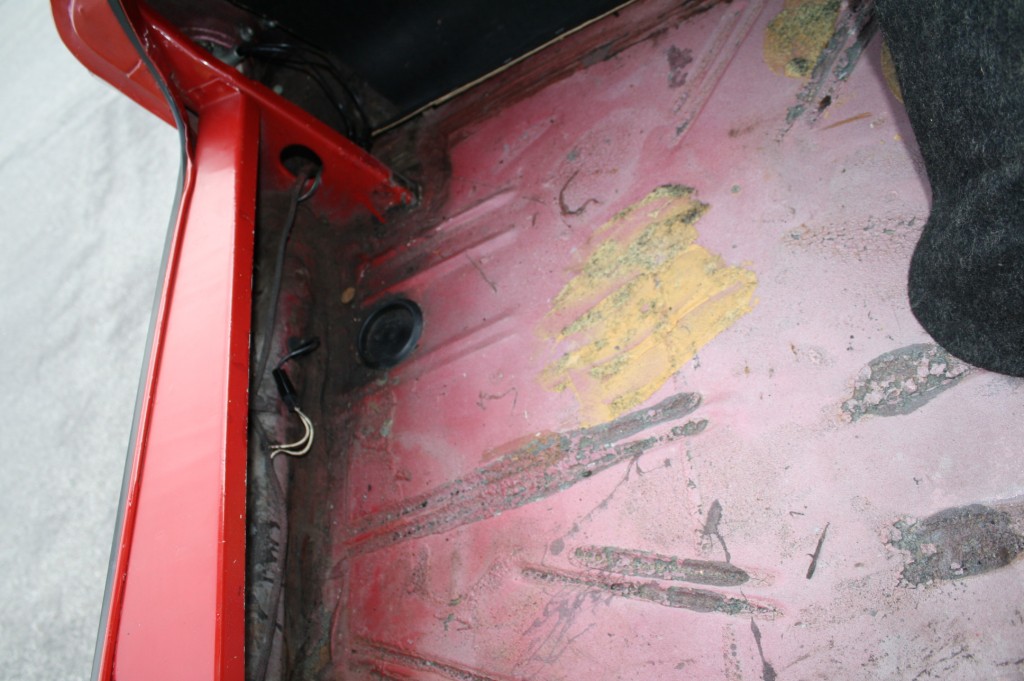 Look at this trunk sheetmetal! Totally rust free,  unprecedented for a Chrysler of this Vintage !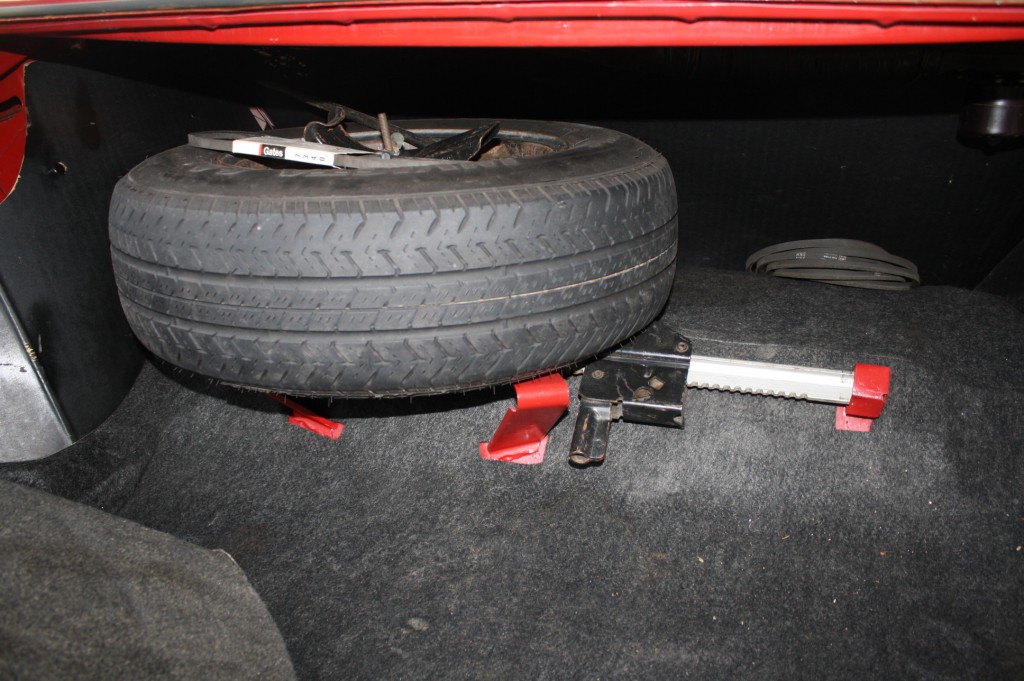 Jack and spare mount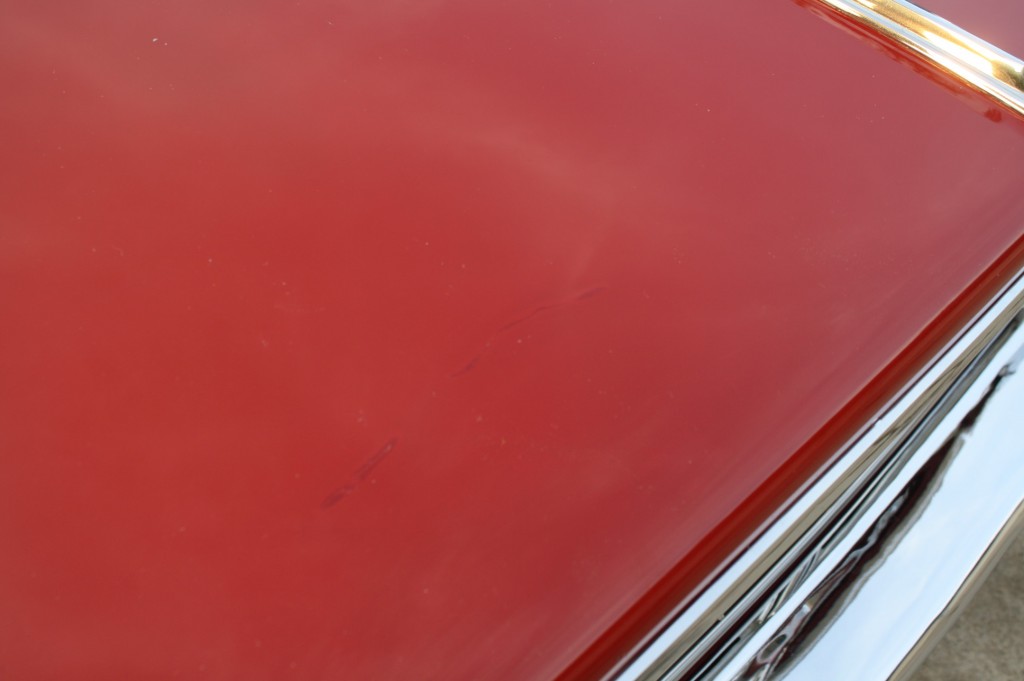 The paint on this car is very nice, a good quality, smooth, color sanded and buffed job.  It's an older paint job, but still very nice. There is a scratch on the hood, shown here, which has been touched up.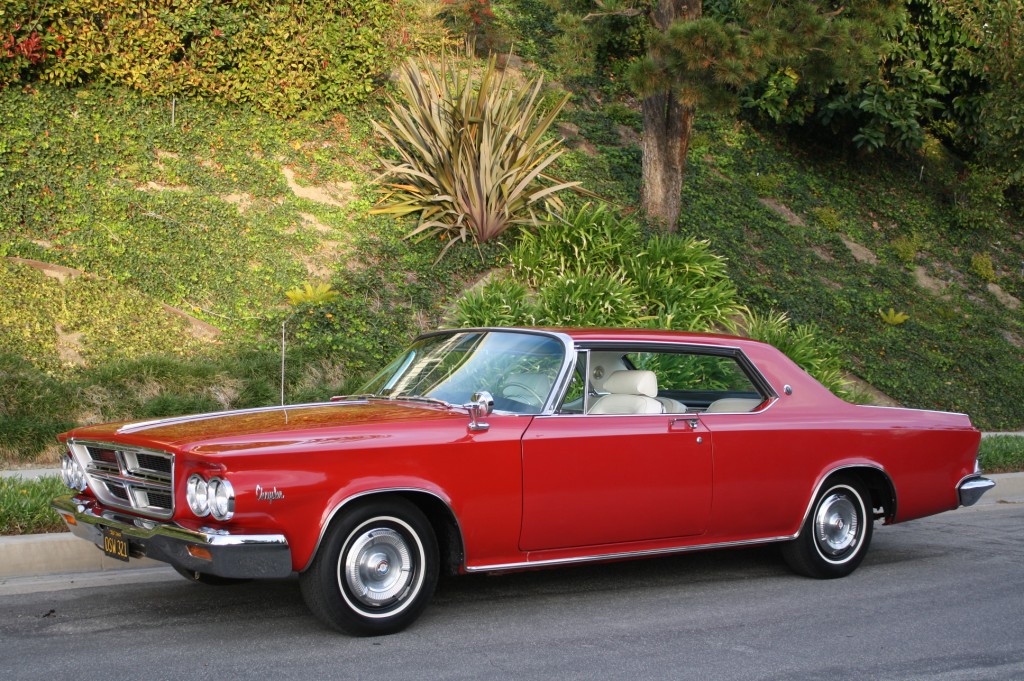 A very rare, Chrysler 300 Letter car you can drive and enjoy now!