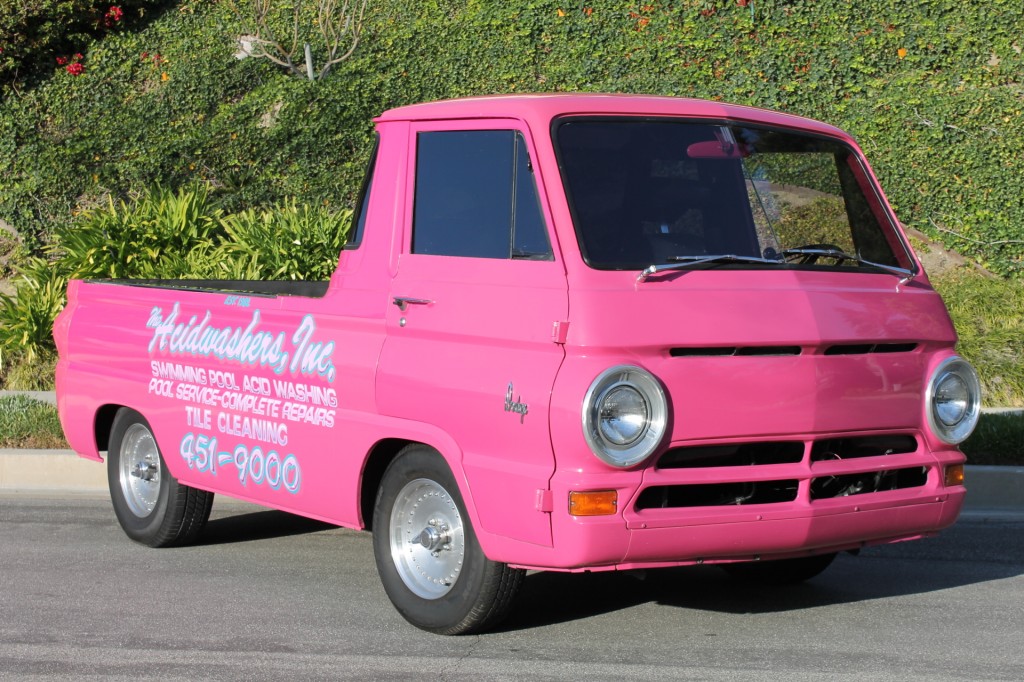 Wow!  a PINK '64 Dodge A-100 Pickup Truck.  Just like they used to make wheelstanders back in the 60's!  This one has been nicely done with some mild custom features. It runs and drives great, everything works, and it's a fun truck!  The former owner used it both to promote and carry on his pool business.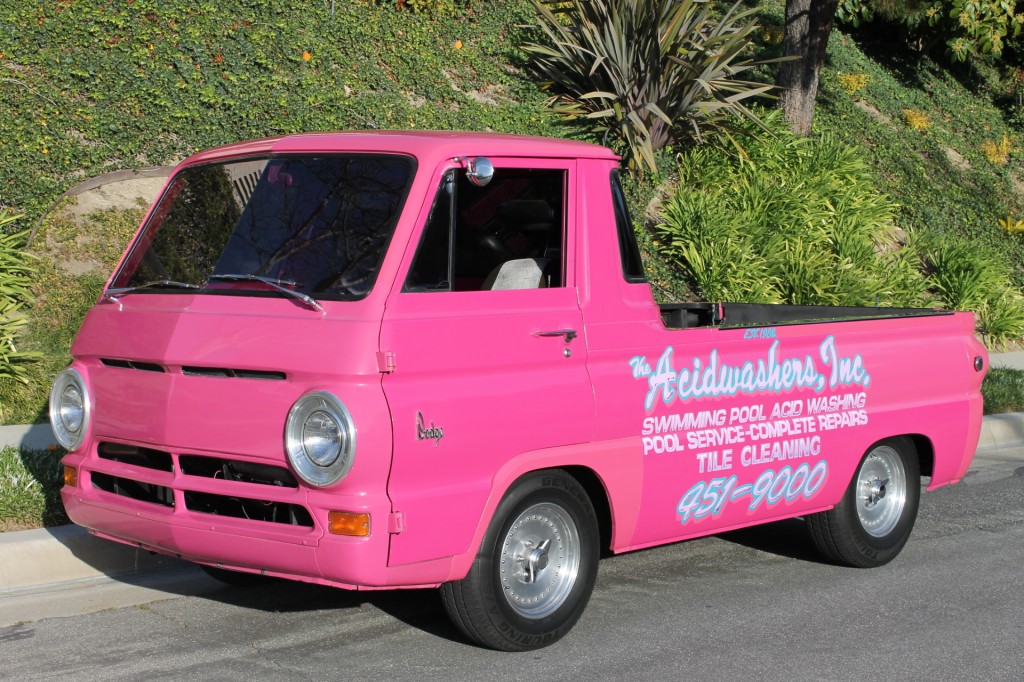 This one has the desirable rear quarter windows – you get a panoramic view from the rear view mirror.  I love the centerline wheels!  The tires are in excellent shape. this truck has been well maintained.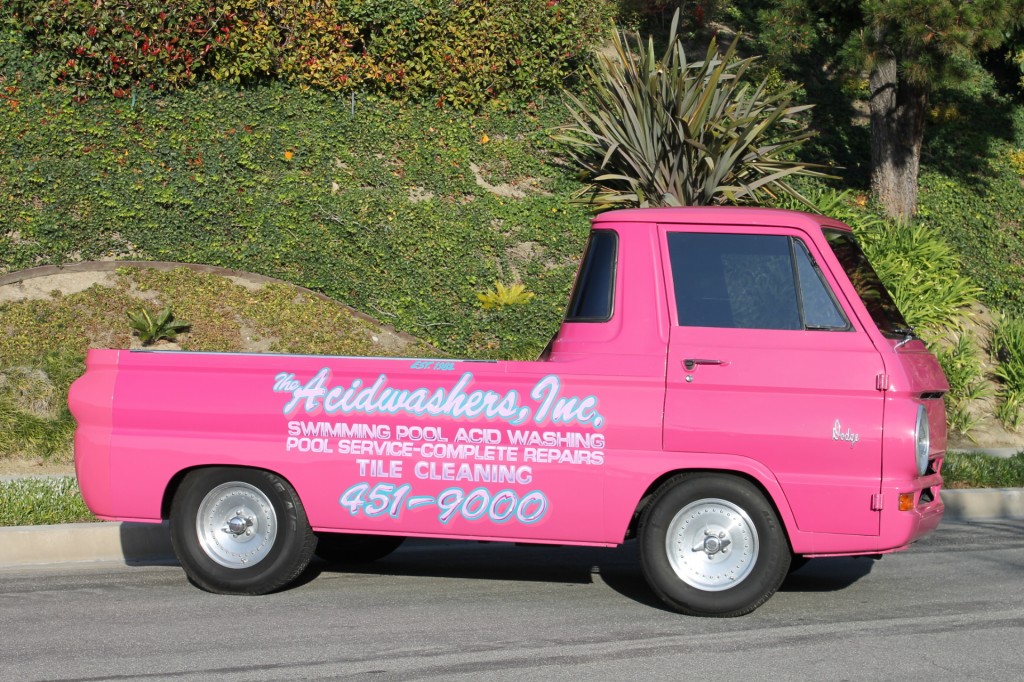 The stance and the wheel / tire size is just perfect, the truck has a great stance.  I like how the bumpers were removed and the sheetmetal filled in for a very smooth effect.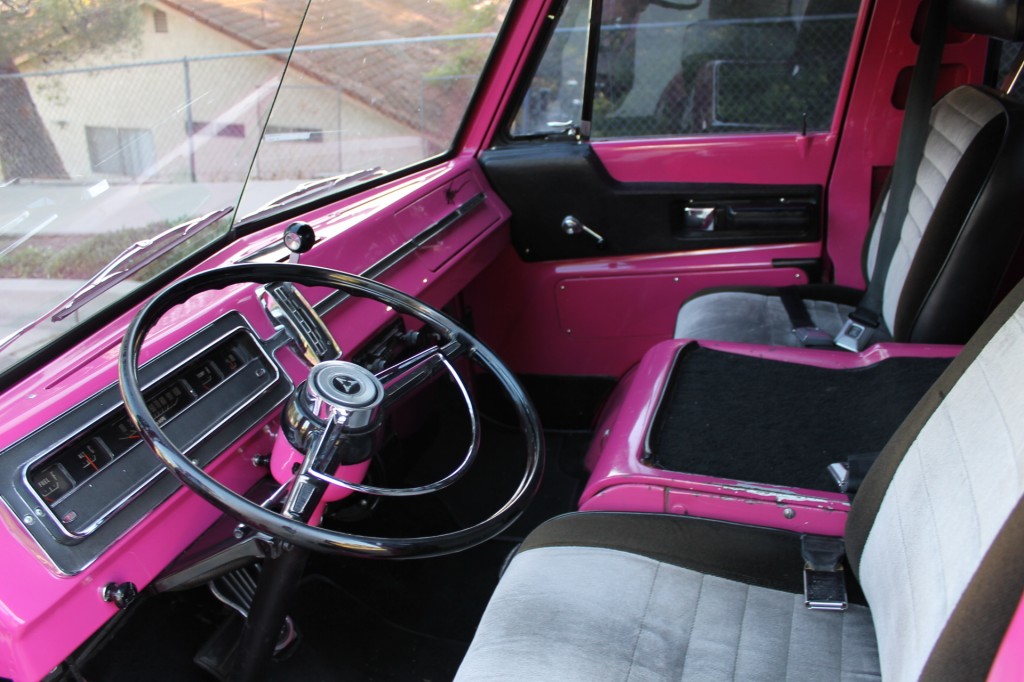 The Interior is beautifully done !  The steering wheel is beautiful, the gauges and dash panel is lovely.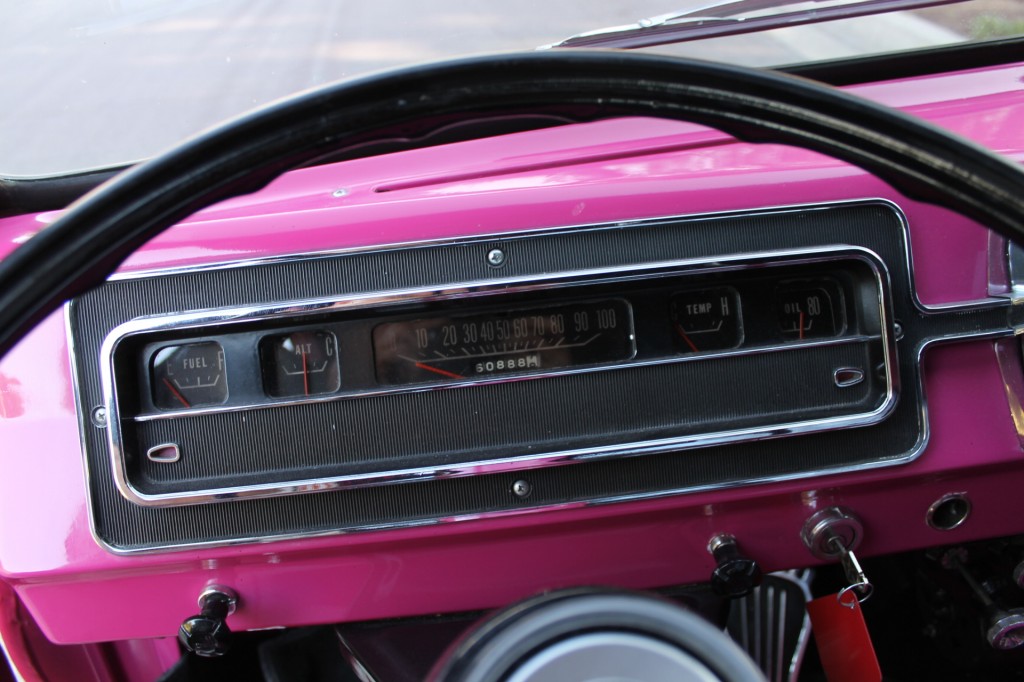 All the gauges work properly.  Look how nice the dash bezel is !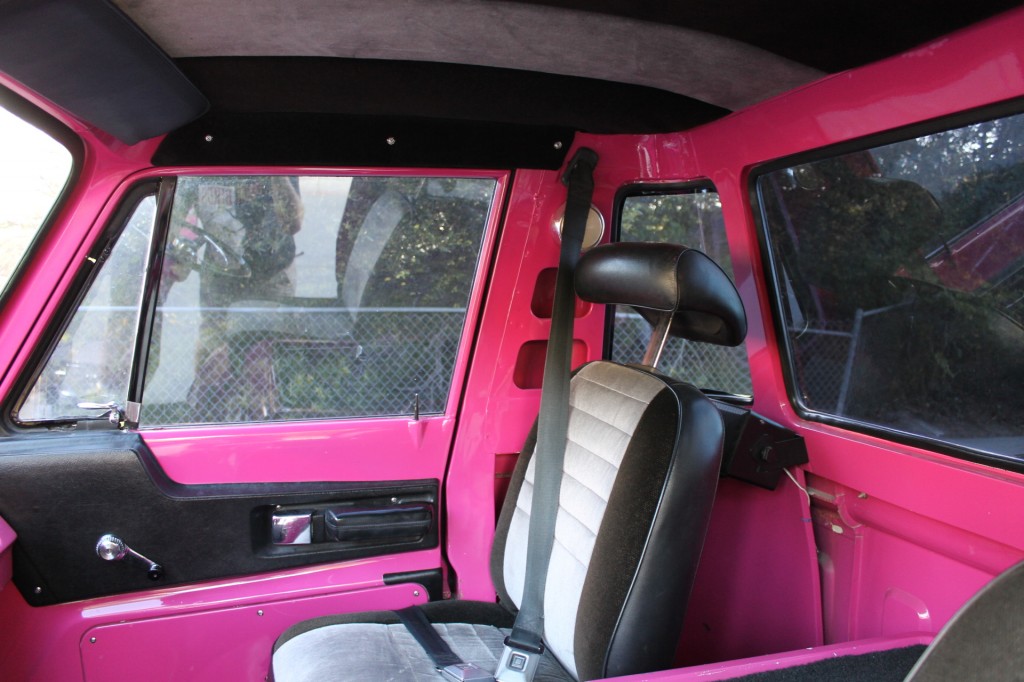 Nice bucket seats with headrests, and 3 point seat belts.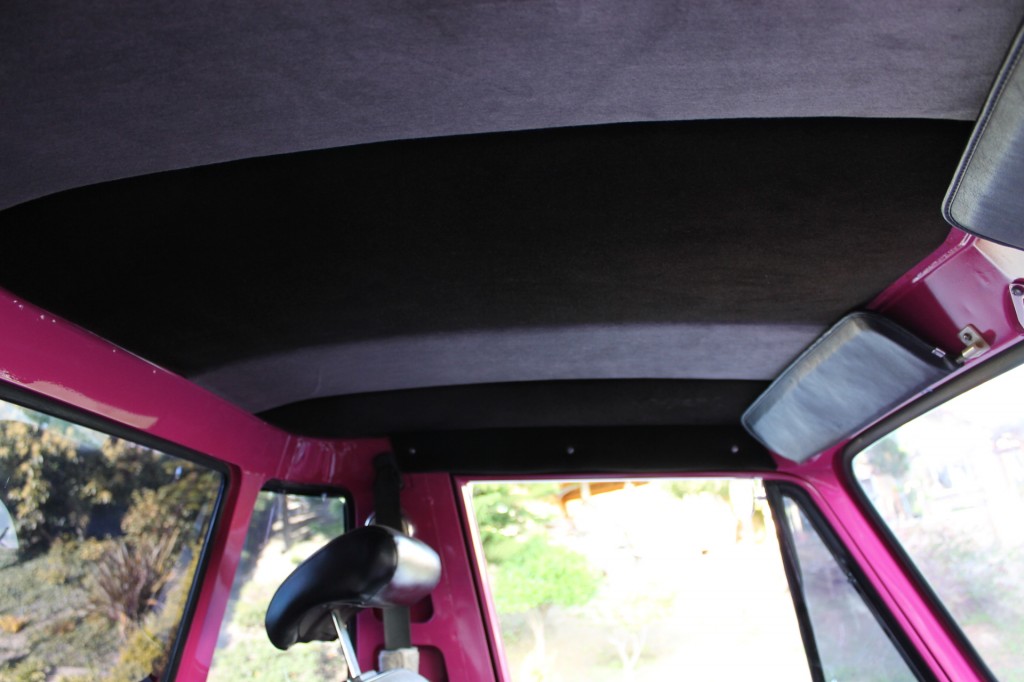 Cool headliner!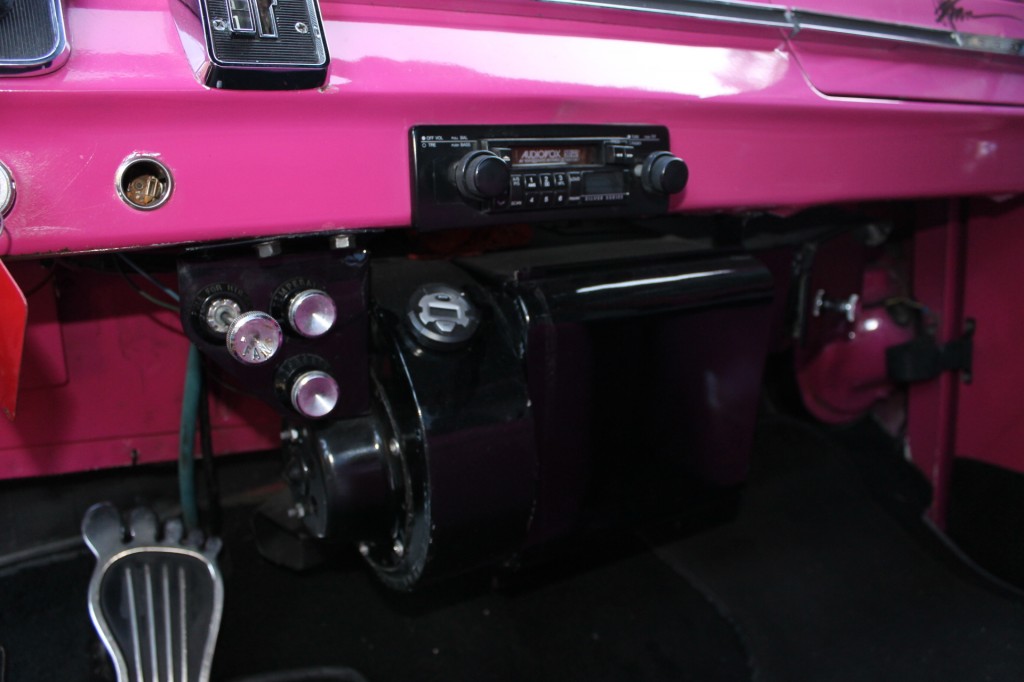 The black apparatus underneath the radio is the heater!  and, it works great!  Also note the Cal Custom barefoot gas pedal!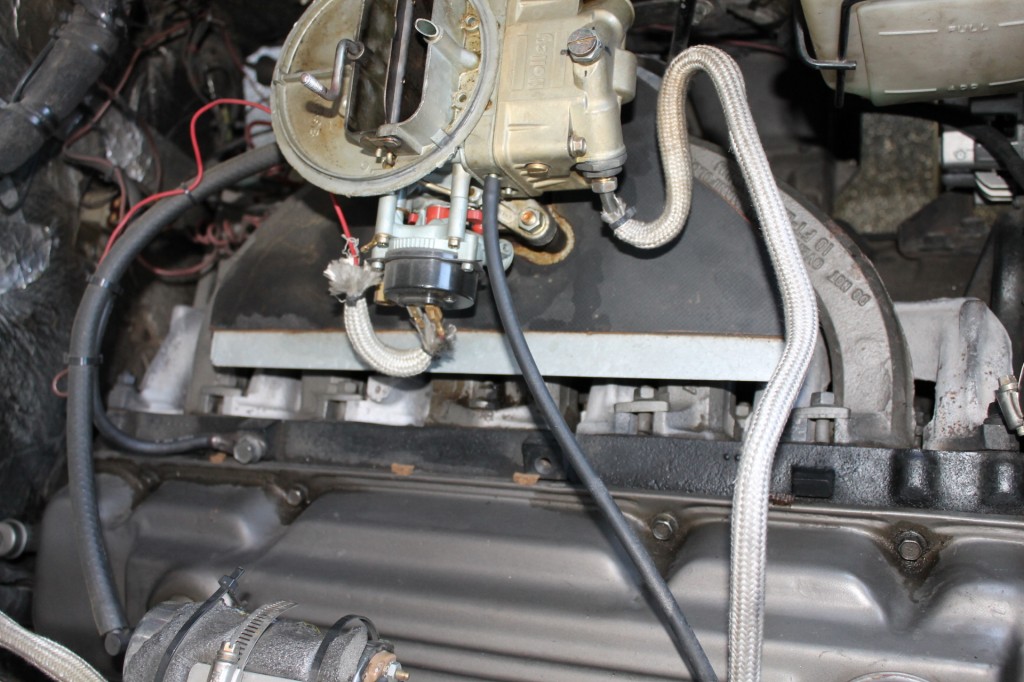 Clean Slant Six with finned valvecover and 2 barrell Holley – it runs great!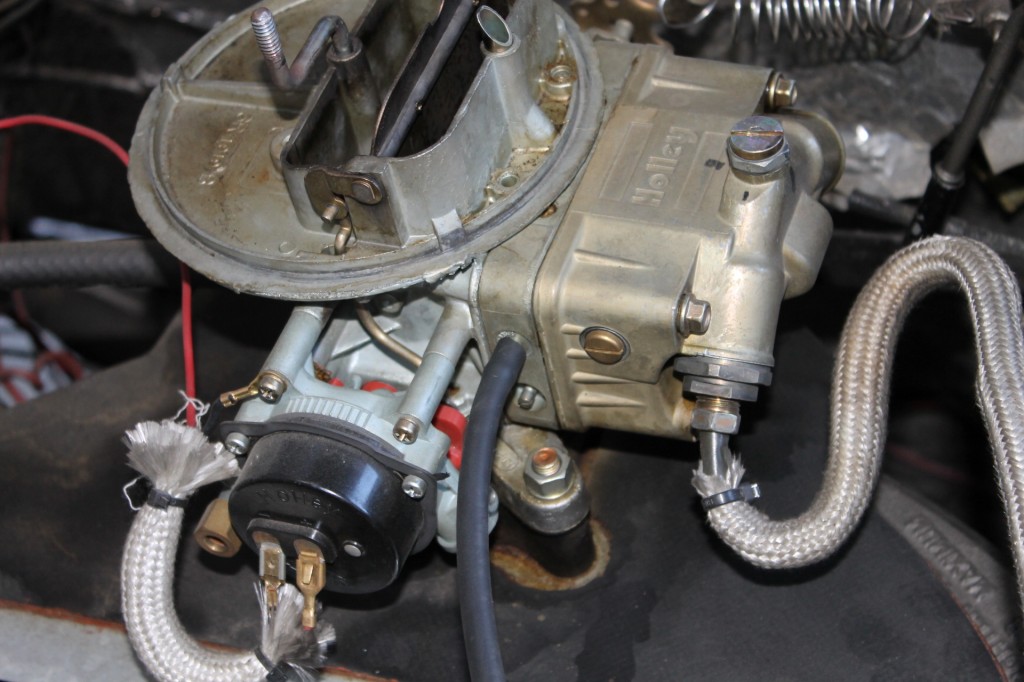 Very sanitary in the engine bay.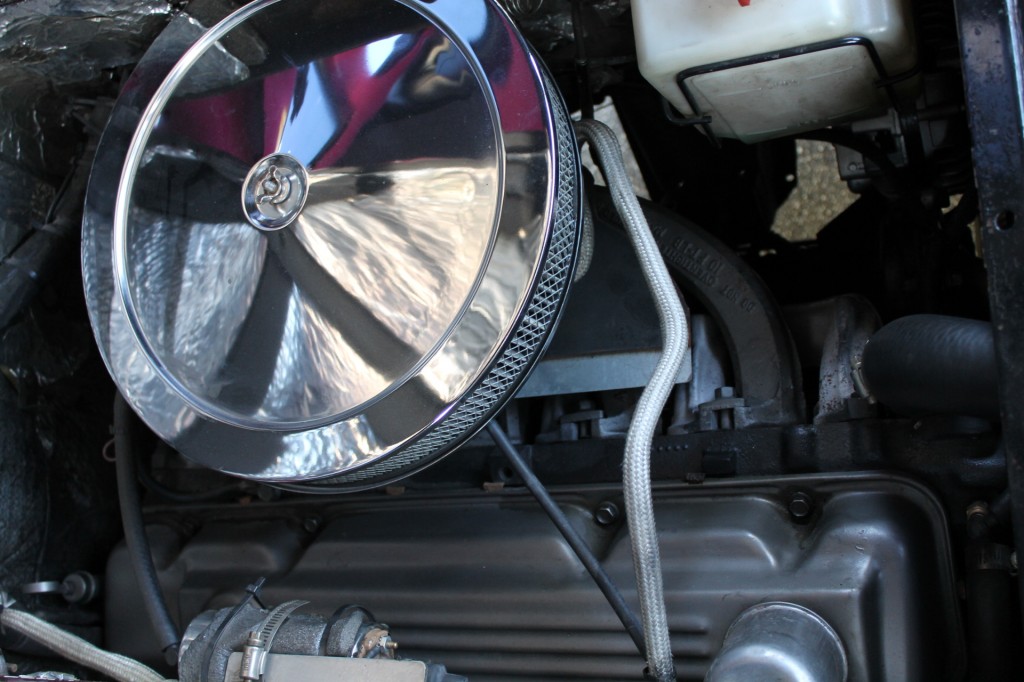 225 Cubic inches of the Leaning Tower of Power!  ( the affectionate nickname of the slant six, seeing as how it "leans" )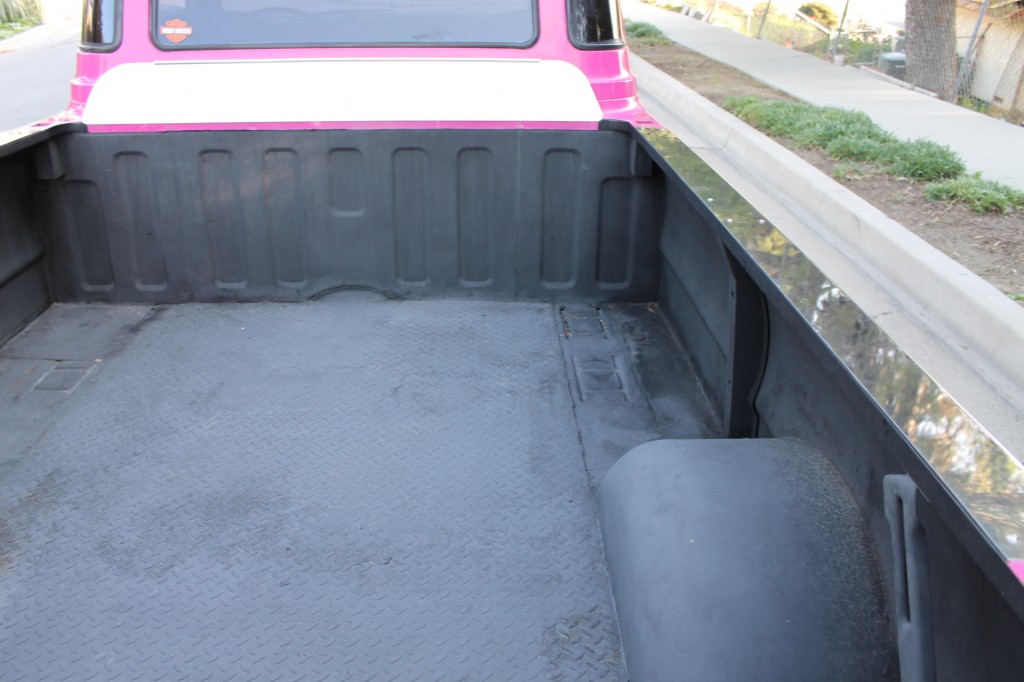 Here's the bed, with diamond plate re-inforcement and matte finish. It's a working ranch back here!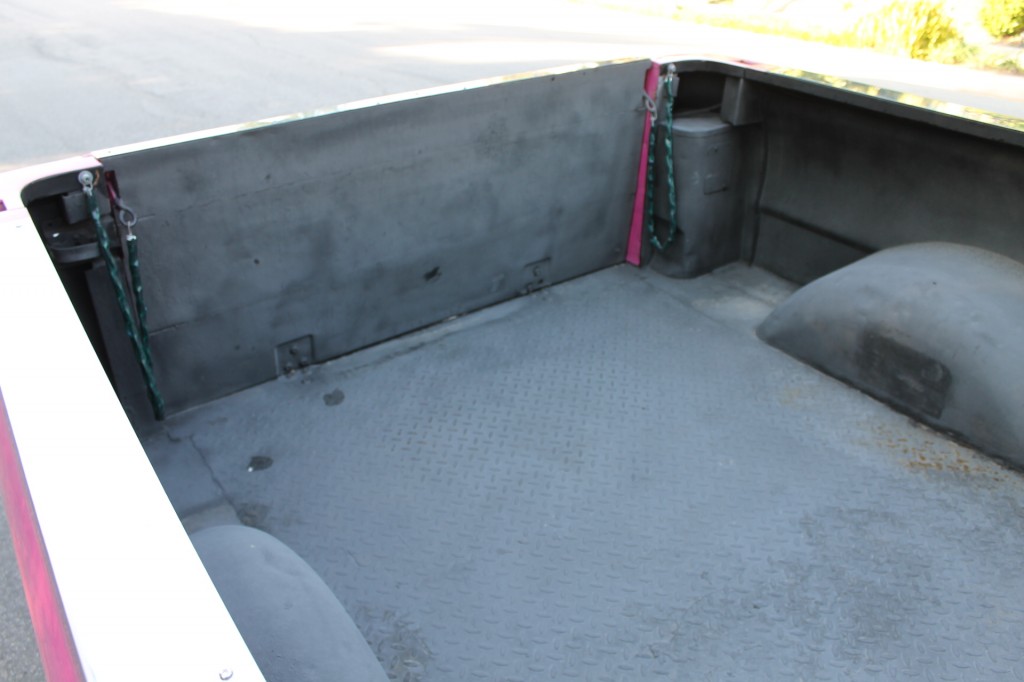 Good and solid and ready to haul stuff!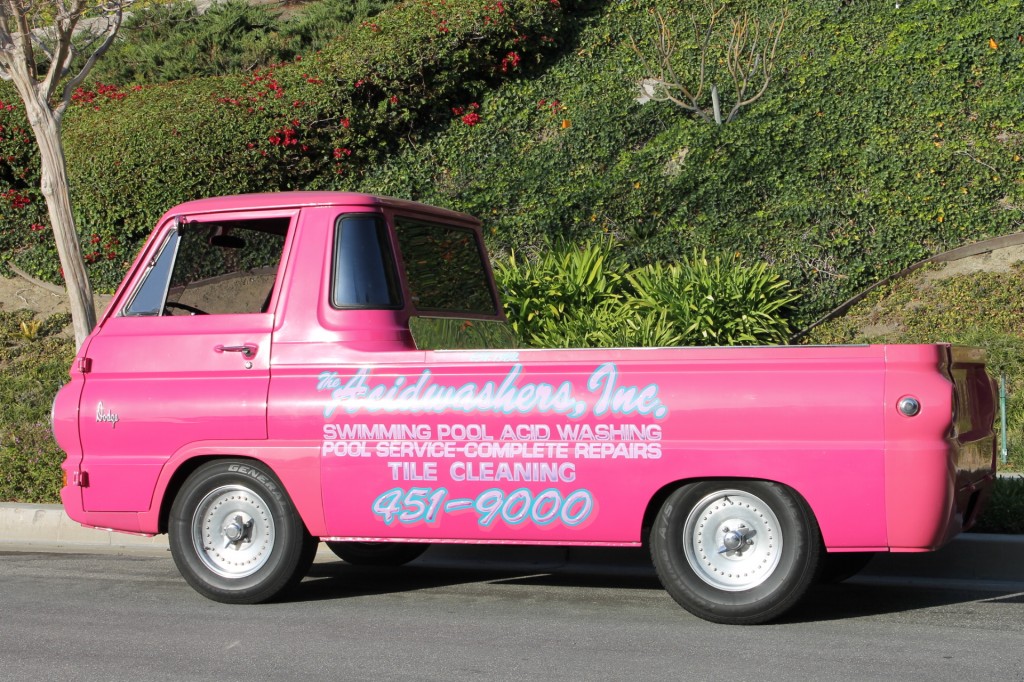 Nice!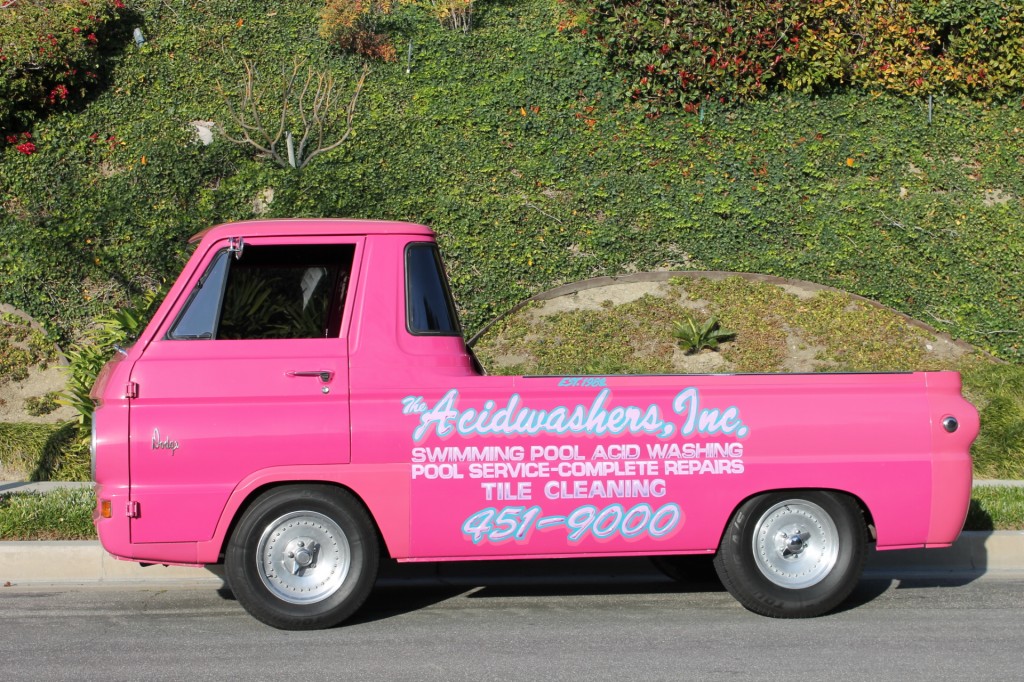 This is a very fun truck to drive!  The crowd reaction is huge, people LOVE this thing out on the road!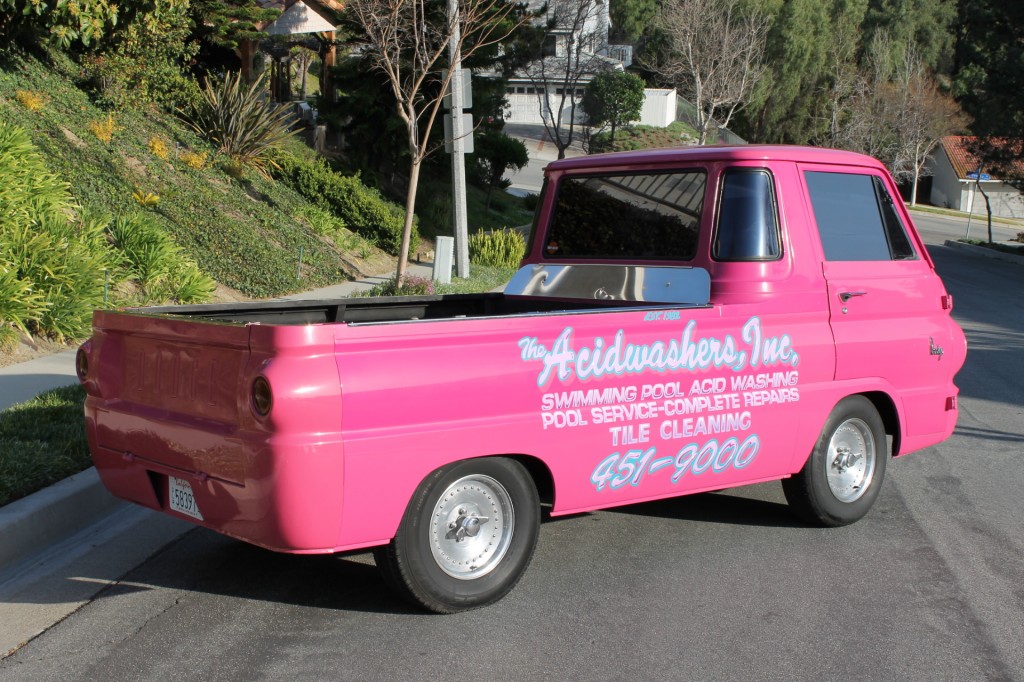 The windows are nicely tinted.  It came from a desert community in Nevada, and so it's prepped for desert driving. The cooling system is tip-top, it runs nice and cool!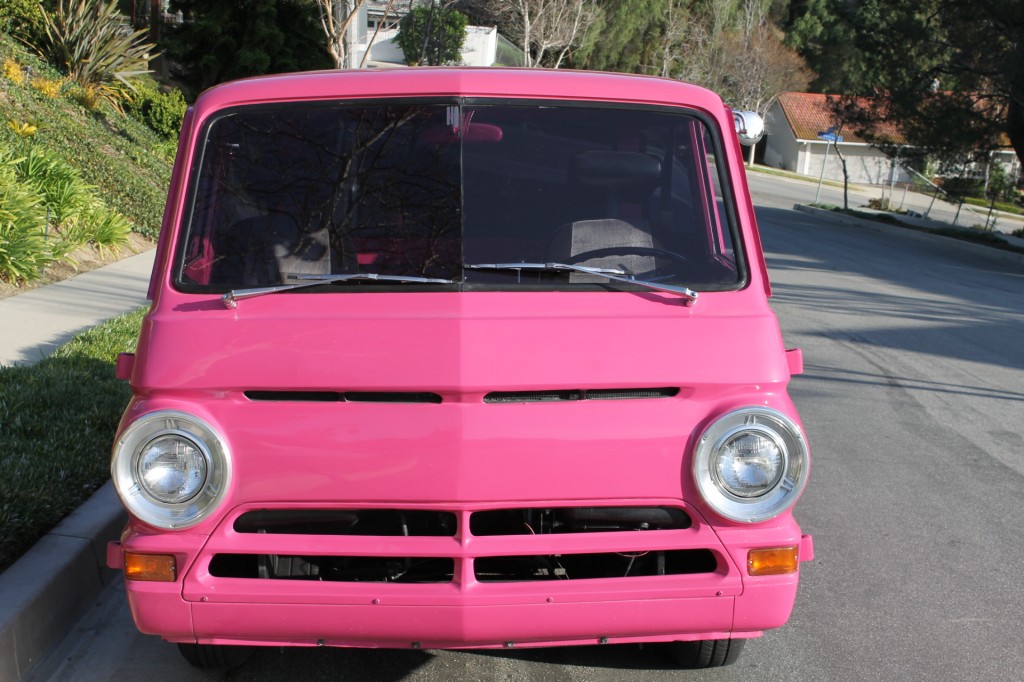 The Headlights are cool, with the giant trim surrounds.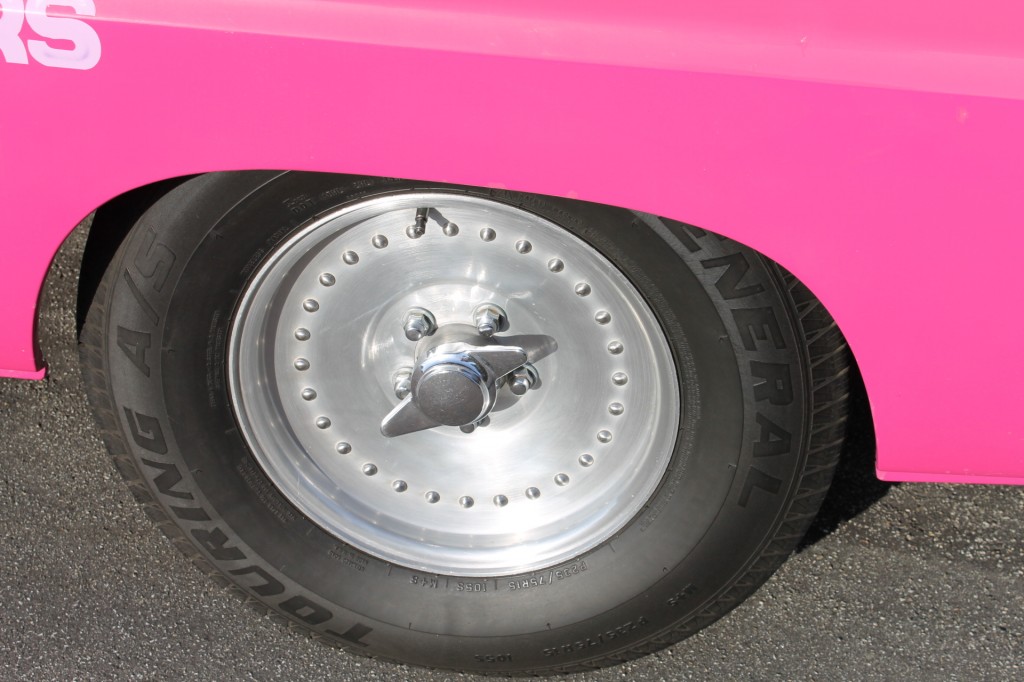 Fresh tires and beautiful Centerline aluminum wheels!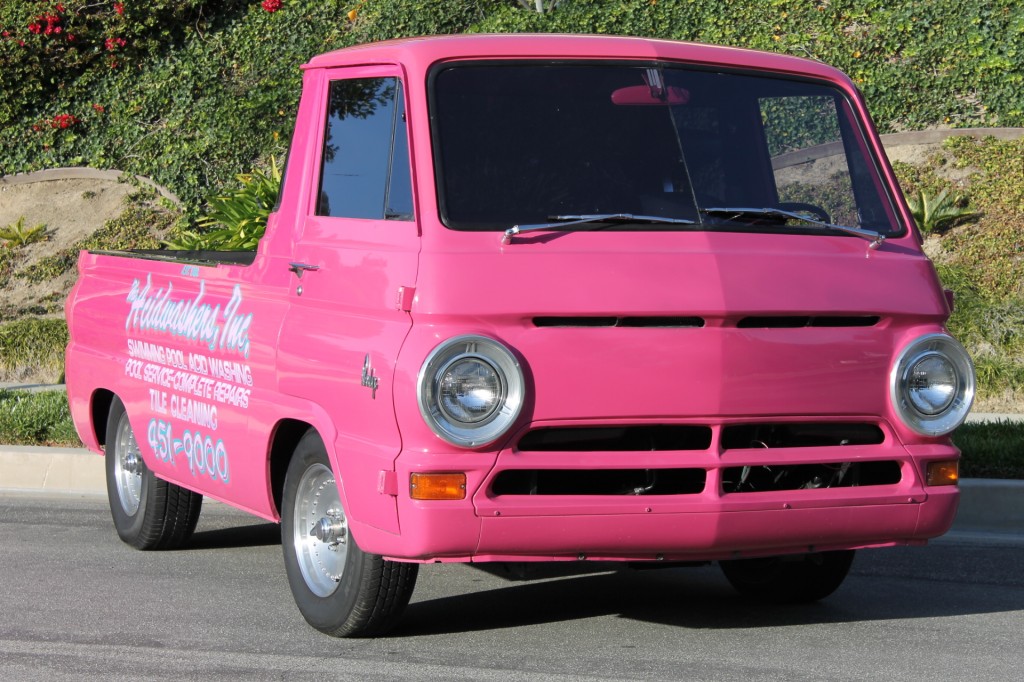 It's a cool truck that everybody loves!