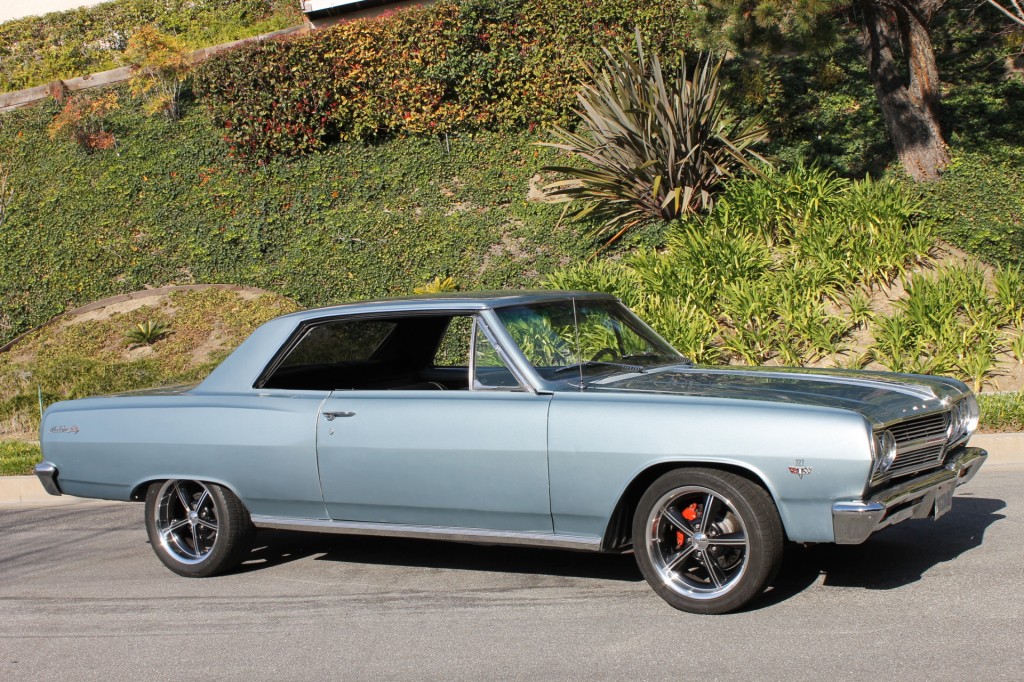 Here's a '65 Chevrolet Chevelle SS hardtop.  You can tell it started life as a Chevelle SS V-8 Hardtop by the VIN # prefix, which is 13837.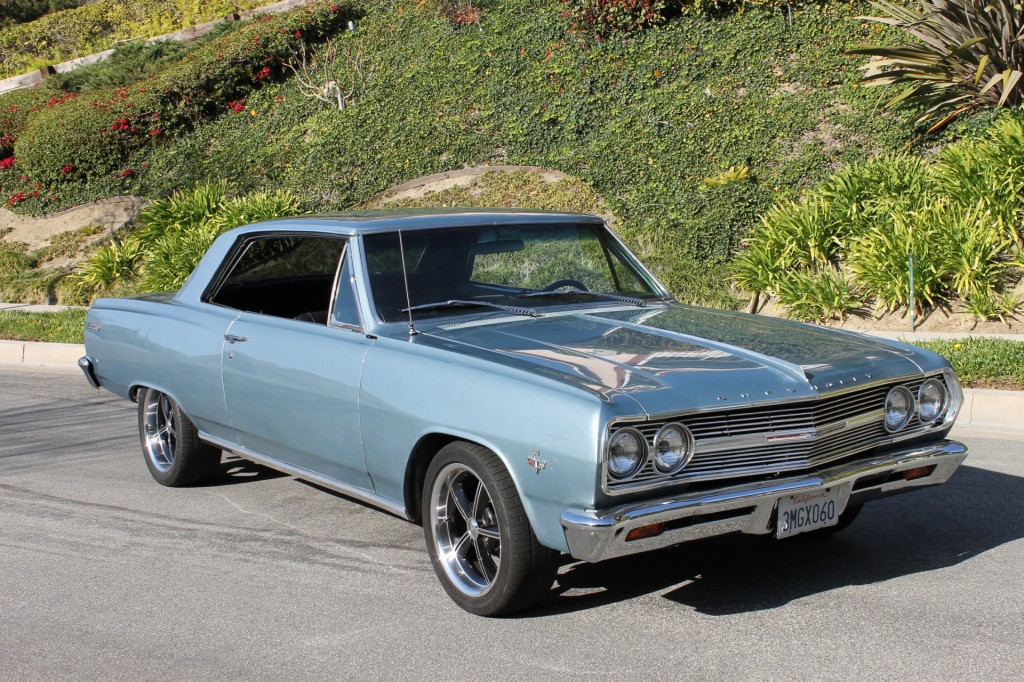 It's a California car, super solid and rust free!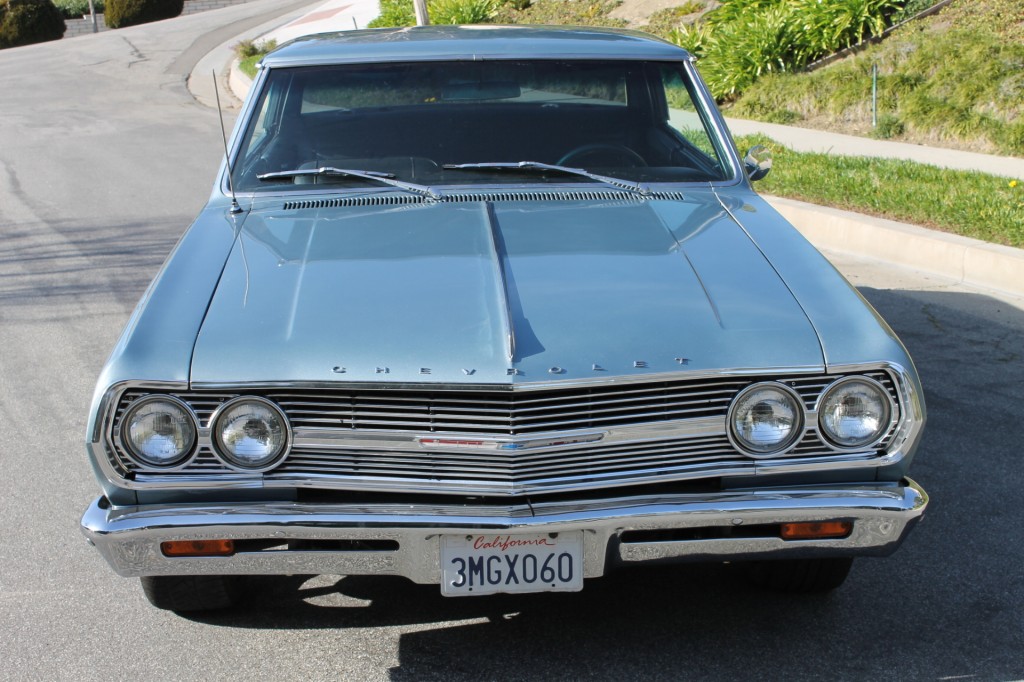 It has a factory Muncie 4 speed with Console and the correct shifter, Bucket seats, Power steering.  It's been upgraded with front disc brakes, high performance trailing arms, 18″  ION wheels, and a very powerful 350 Smallblock engine, with a cam, headers, and Holley – the classic speed ingredients for Chevrolet that make this car a blast to drive!  Want to hear it?  watch the video below.
Here's the video of the 1965 Chevelle SS 4 Speed in action!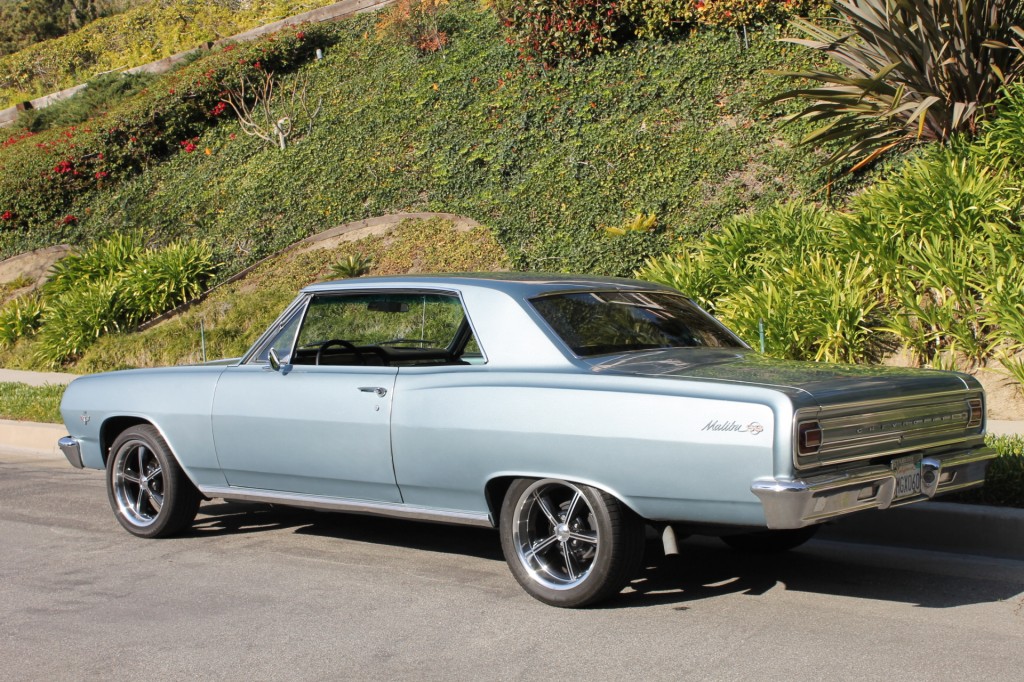 That's a good looking car!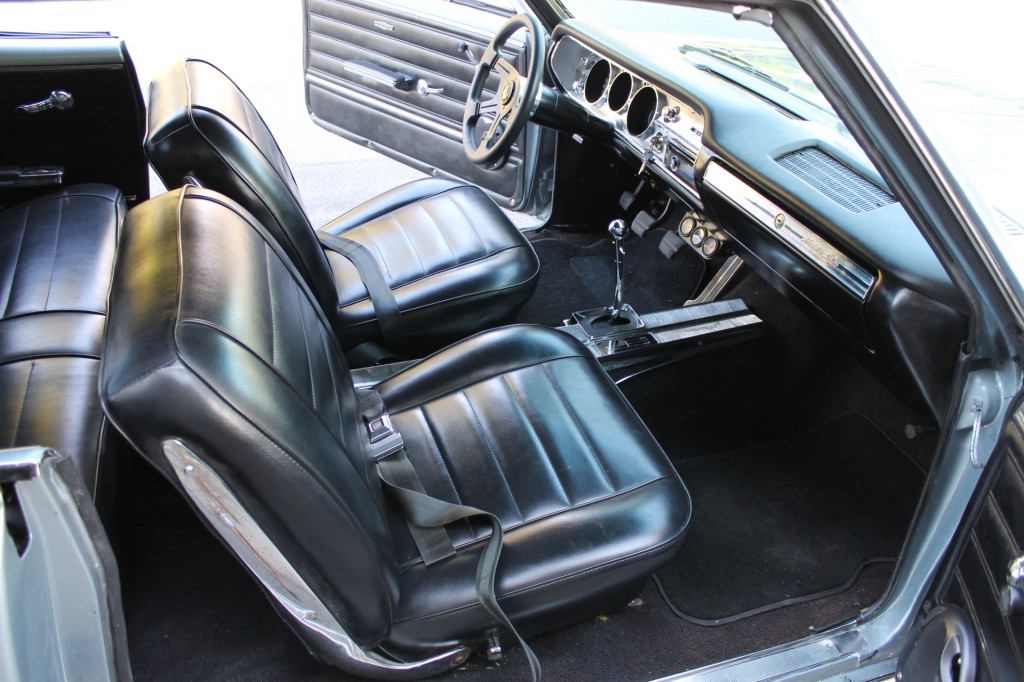 Excellent Bucket seats and Console !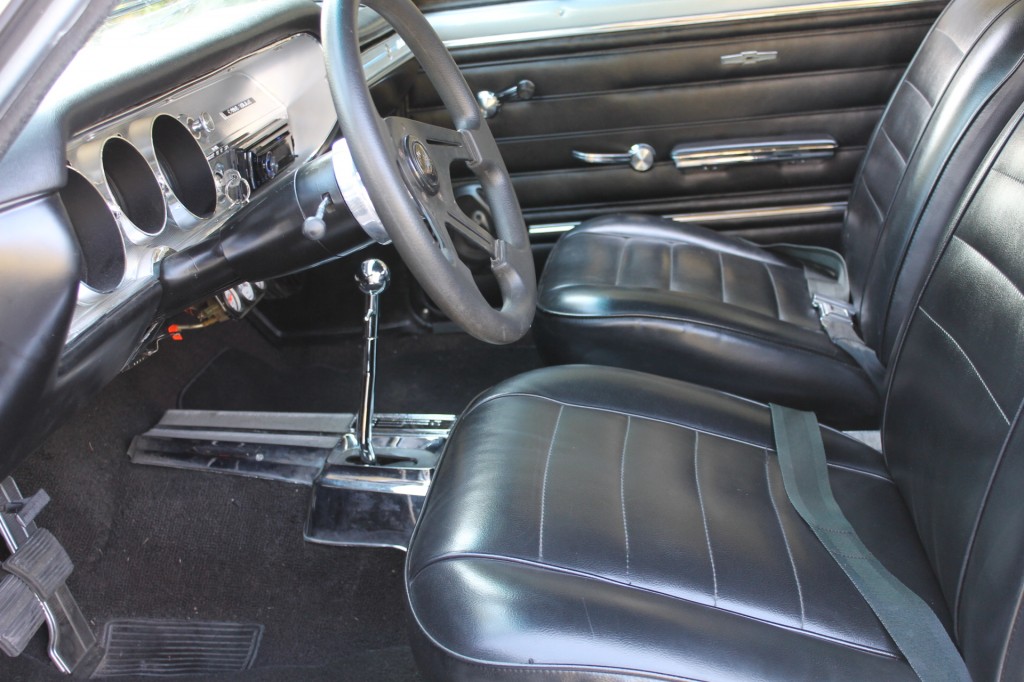 Note the Factory Shifter with lockout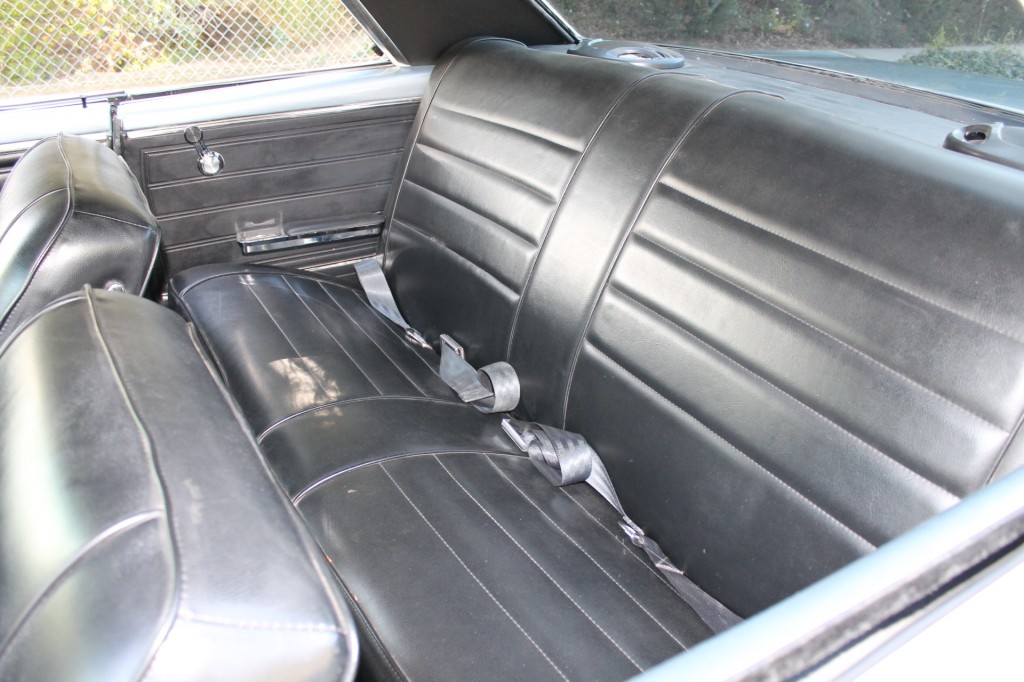 Excellent rear seat.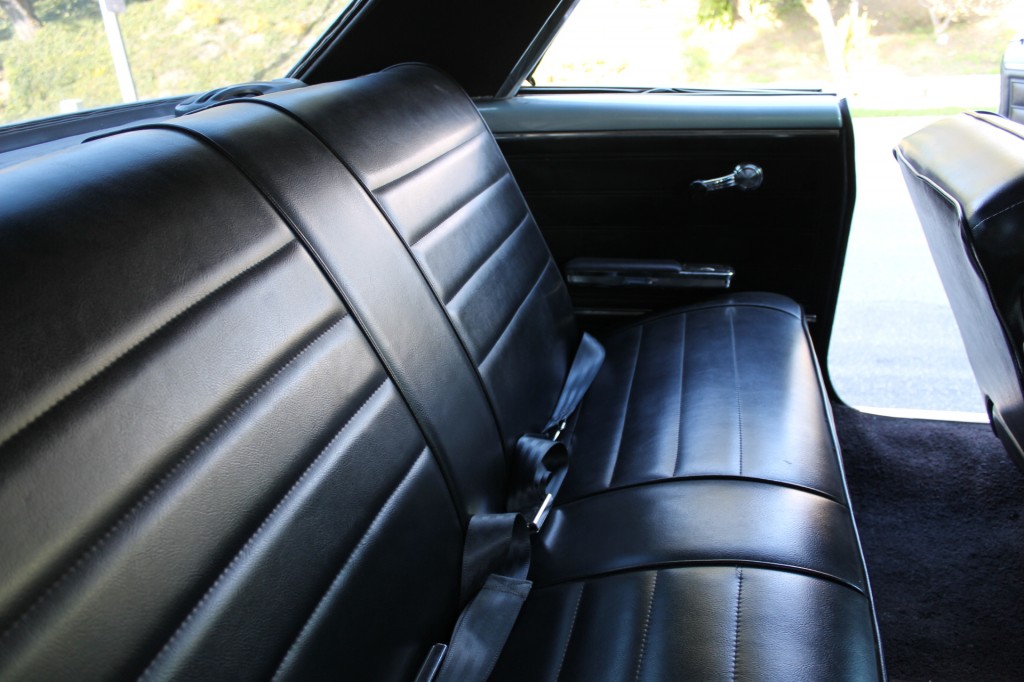 Another view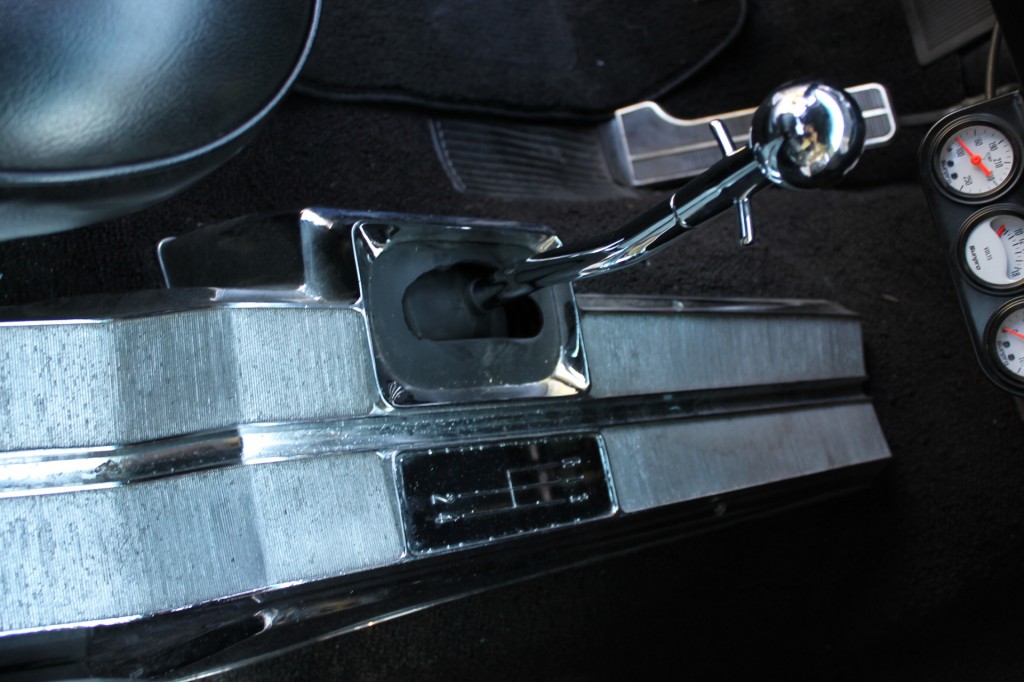 Another view of the console.  Some light pitting on the chrome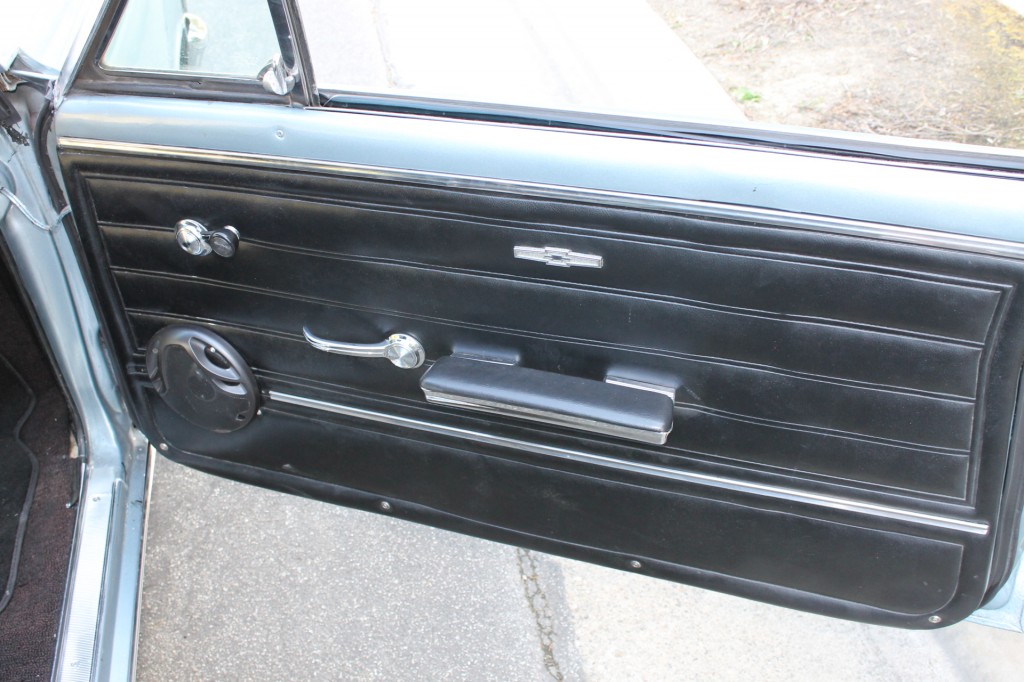 Nice Doorpanels.  The speakers are for the modern stereo, a very nice high quality unit, with amp mounted in a subtle way underneath the passenger seat.  It has a port for your I-pod too!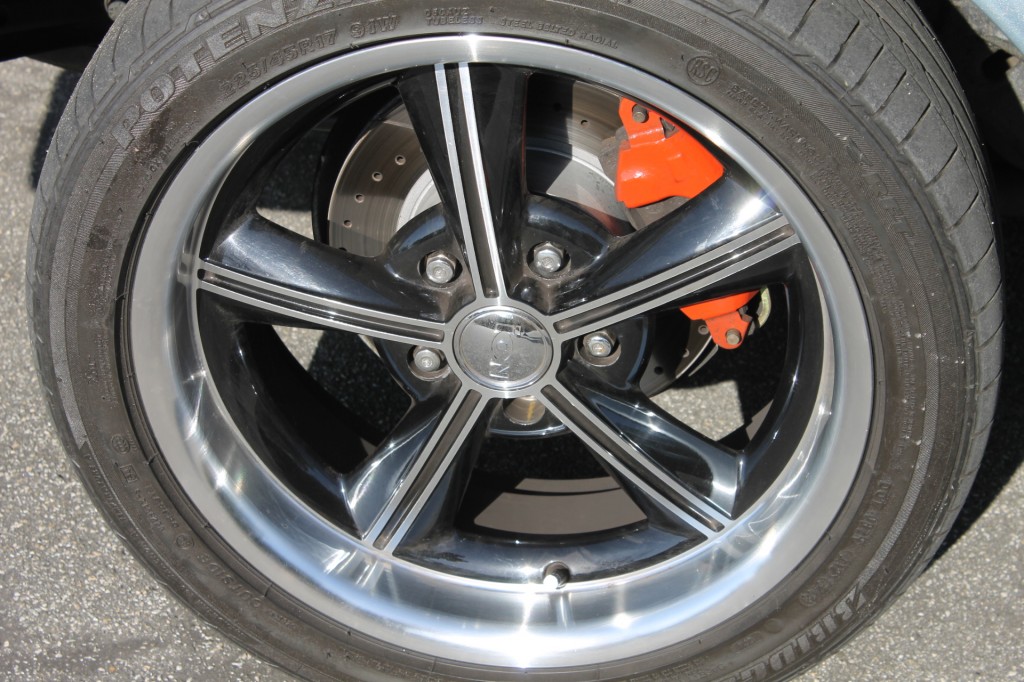 Beautiful ION Wheels, and drilled and vented Front Disc Brakes!  The tires are in excellent shape with plenty of tread.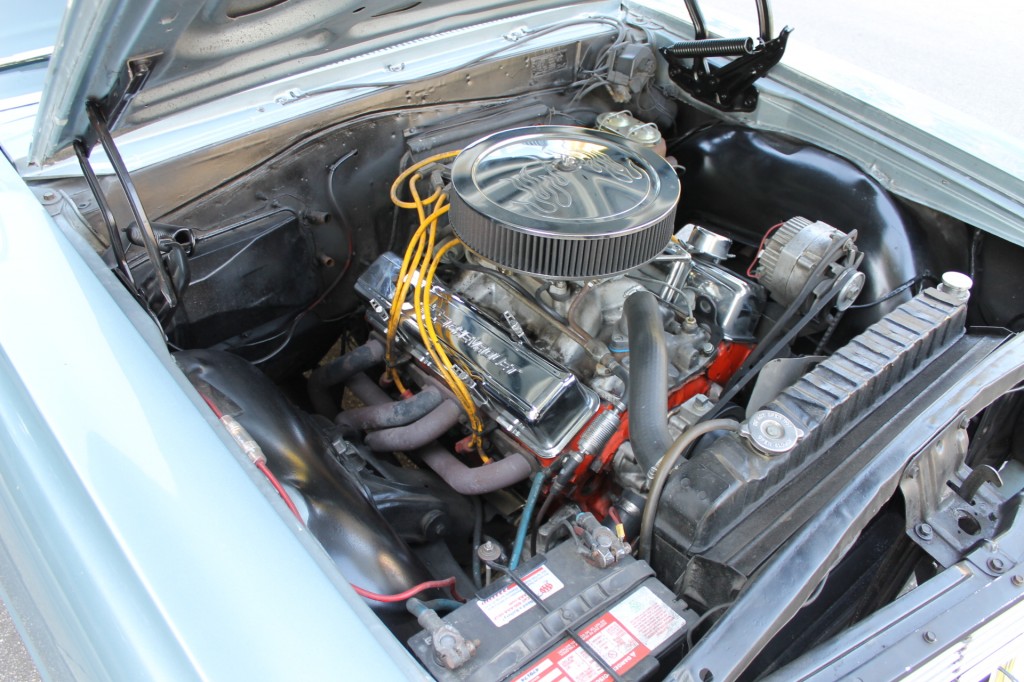 350 V-8, with the traditional and effective high performance modifications – it runs great, and makes LOTS of power.  It's also all sorted out, it runs cool in traffic, and is just a great running motor!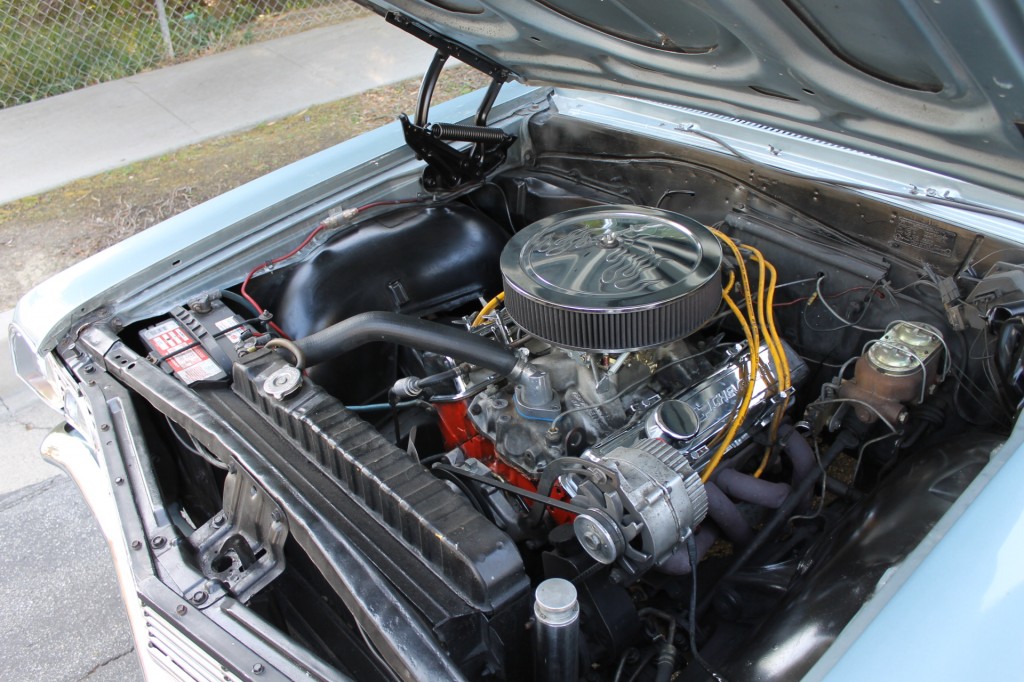 Ready for action!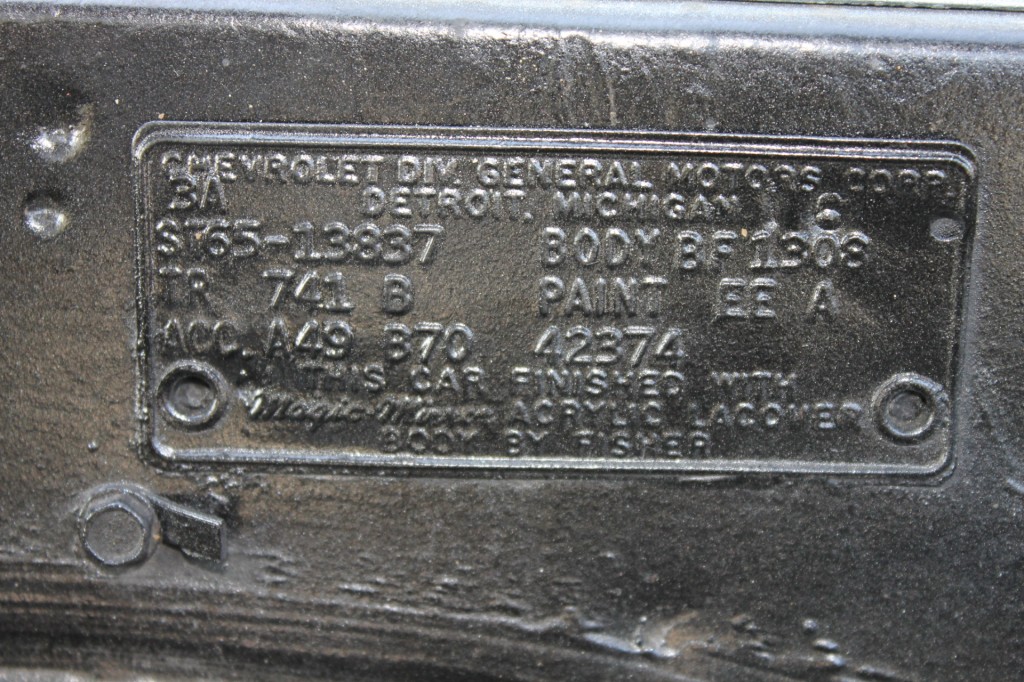 The trim tag.  note the top left,  13837 – that code signifies SS Chevelle Hardtop with V-8.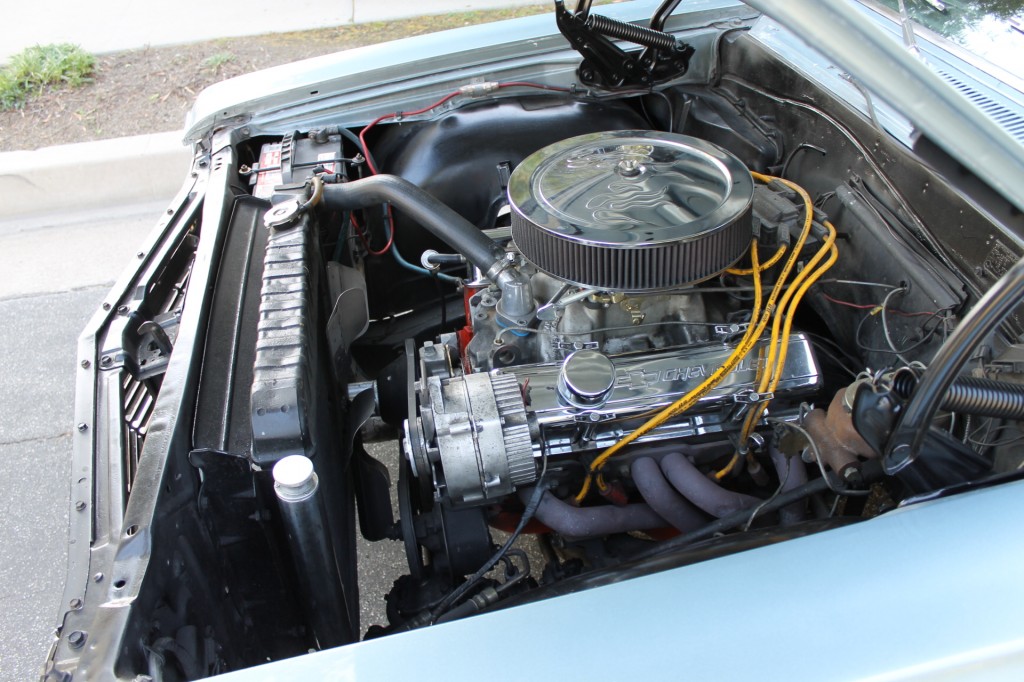 The Classic Hot Rod Smallblock!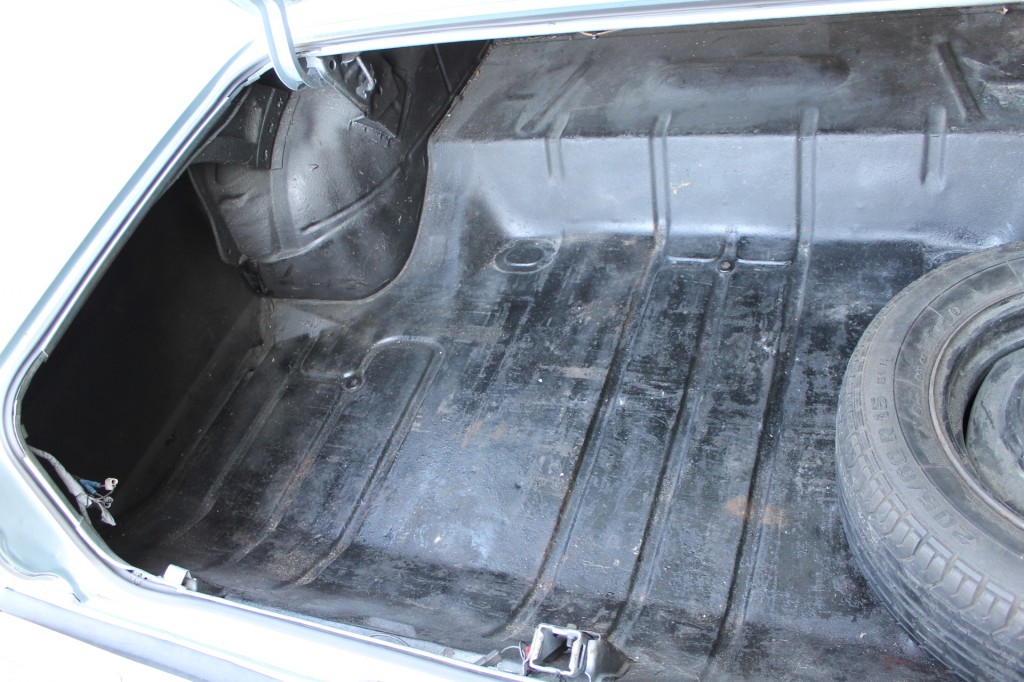 Nice solid rust free original sheetmetal in the trunk!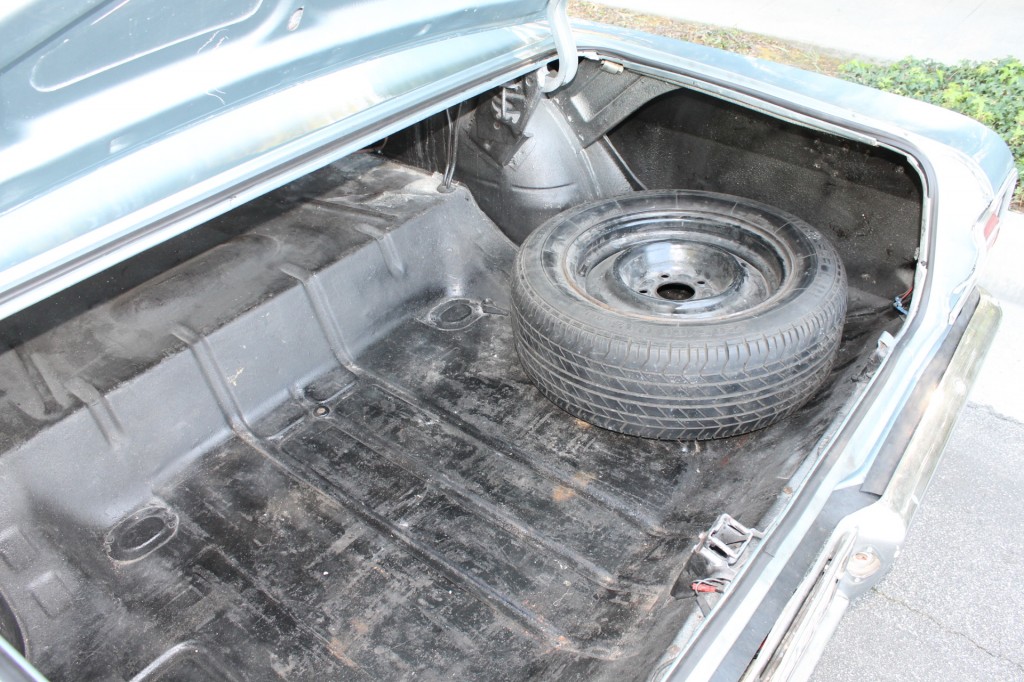 Love that original sheetmetal!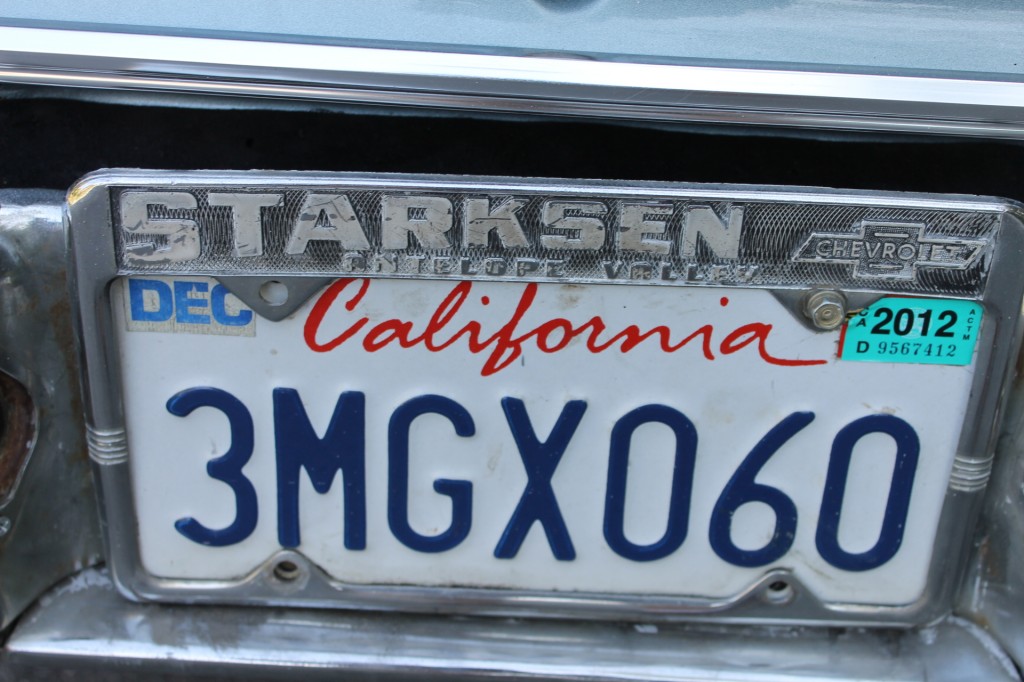 Here's the key to the rust-free nature of this car – The Starksen Chevrolet license frame, from the dry desert community of Antelope Valley, CA!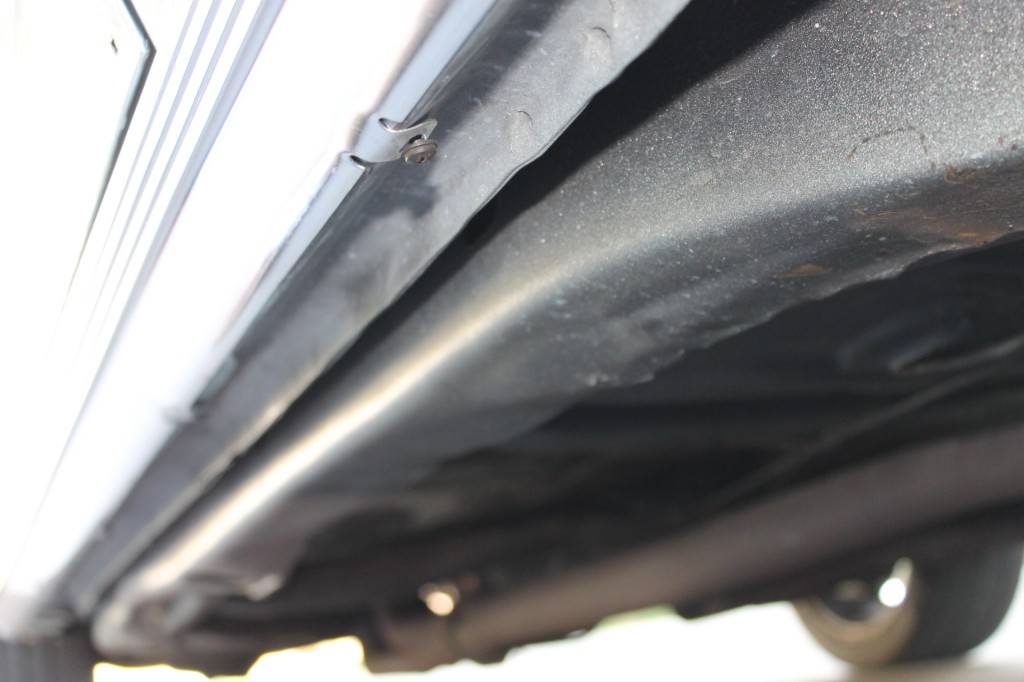 Beautiful rocker panels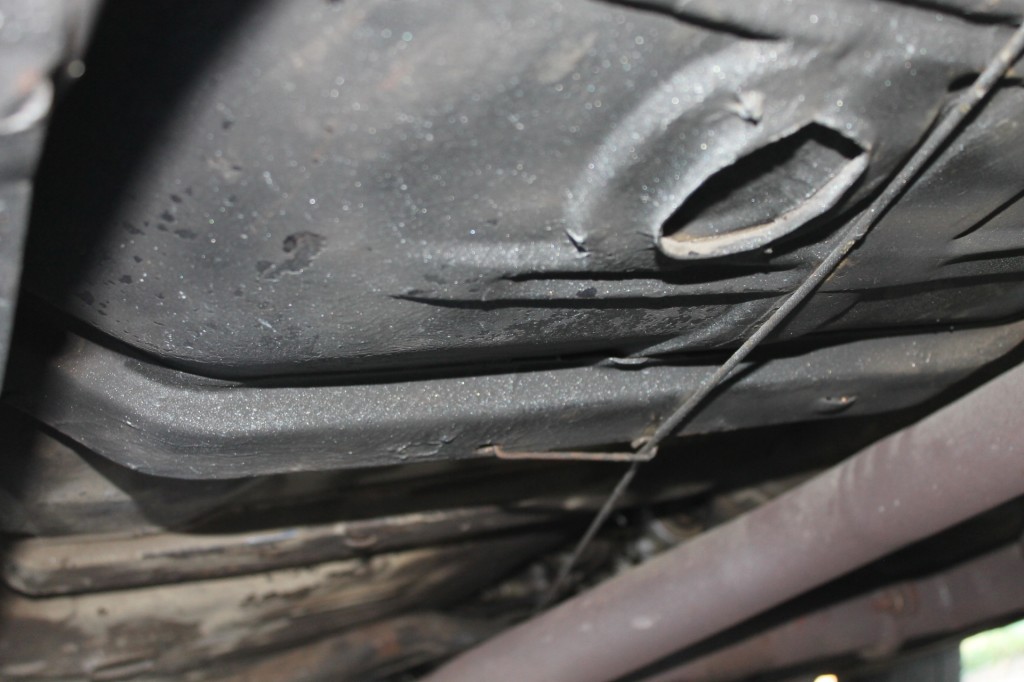 Beautiful original floors!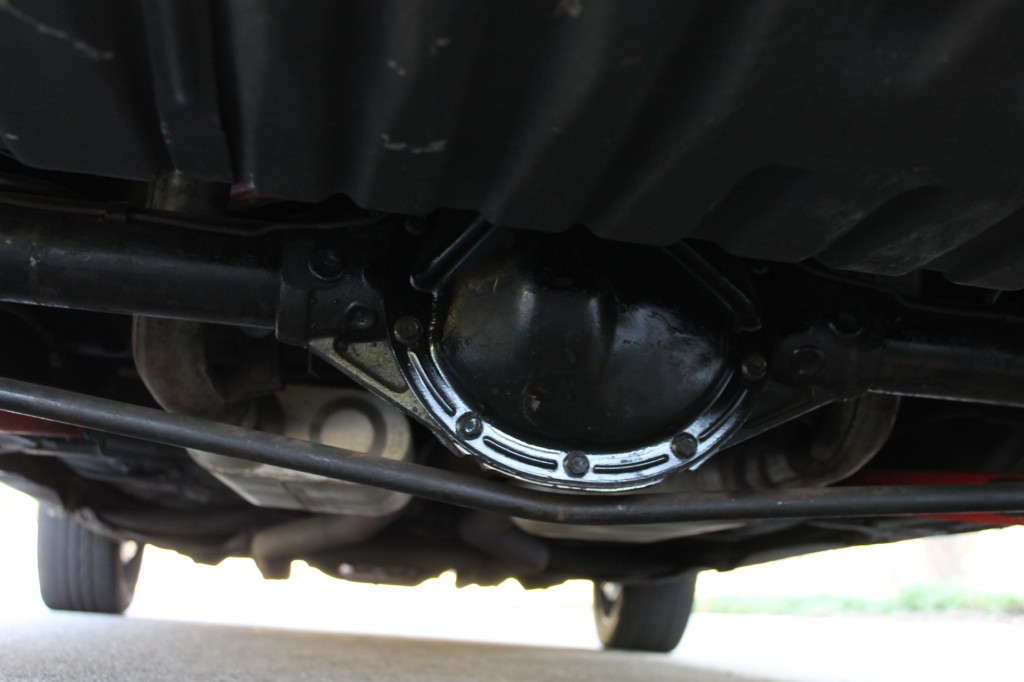 10 Bolt axle, Flowmaster mufflers, sway bar.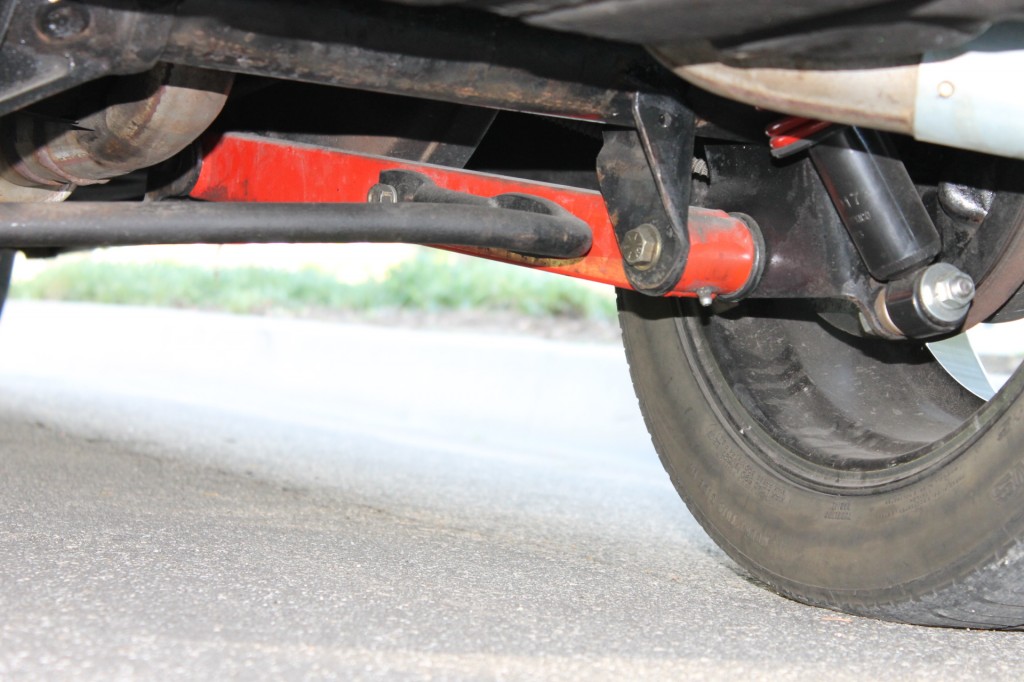 High performance trailing arms on the suspension.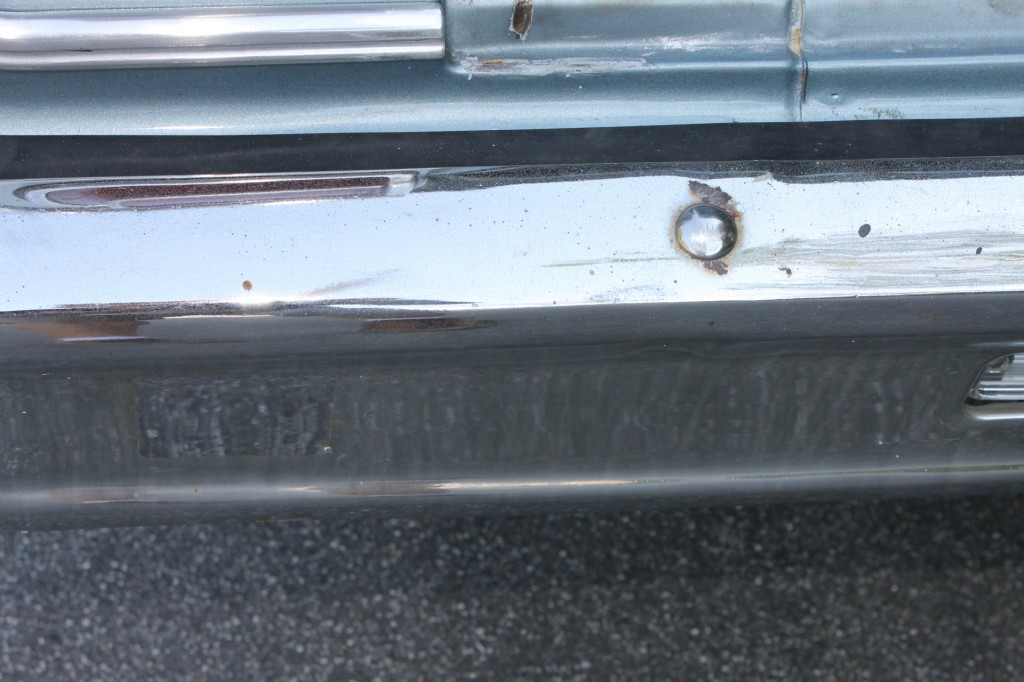 The rear bumper could stand to be re-chromed as you can see in this photo.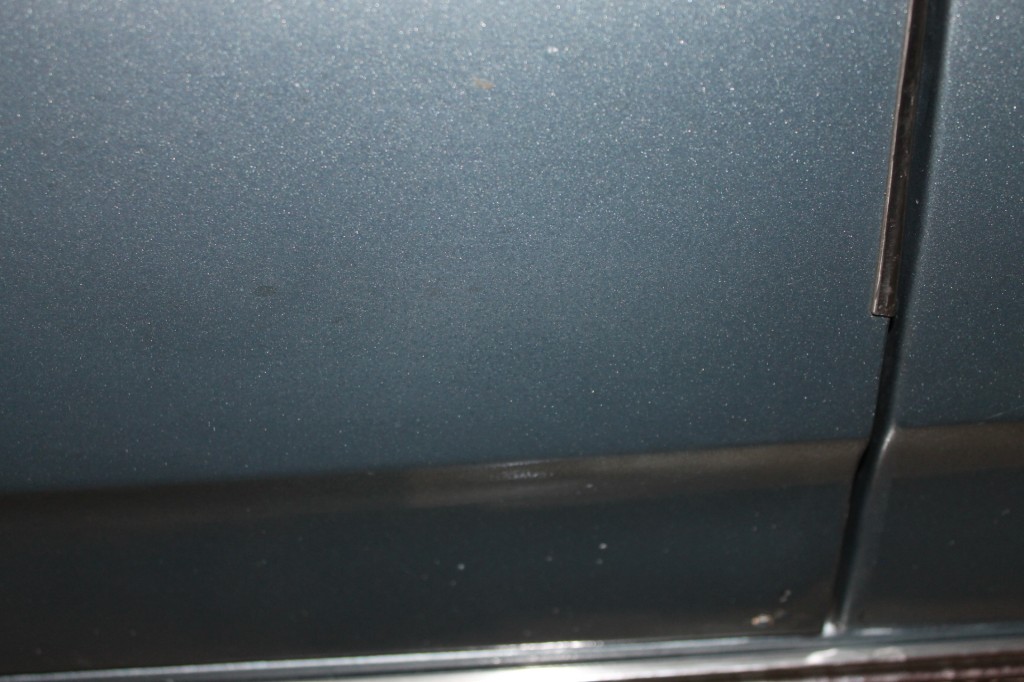 There is one spot of rust, shown here at the lower rear corner of the driver's door.  Other than this, the car is totally rust free.   This paint job is a lower end effort – it's shiny, it's all the same color, an attractive silver-blue, but I think it was done at a MAACO or similar type of place.  There are some chips and scratches here and there.   It's ok to drive, but it's definitely not a show paint job.  This is not a show car, but it's a nice car!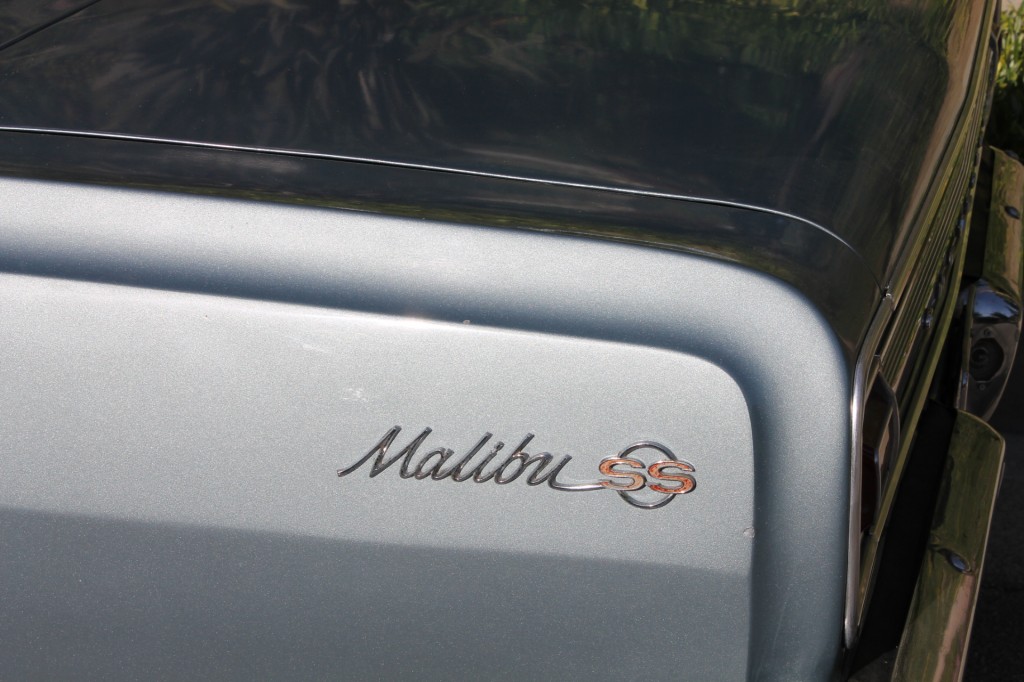 Nice emblems.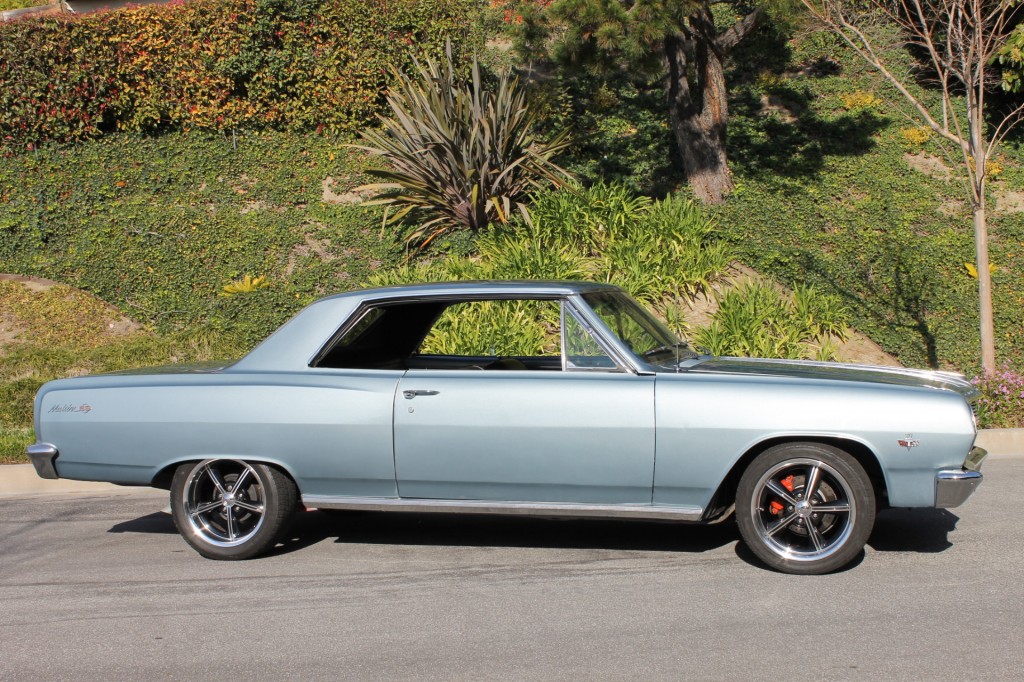 It's a pretty car, it's a VERY fun car!  While driving this around, it's amazing how much people respond to it – everyone loves it!  Lots of thumbs up, people just dig this car!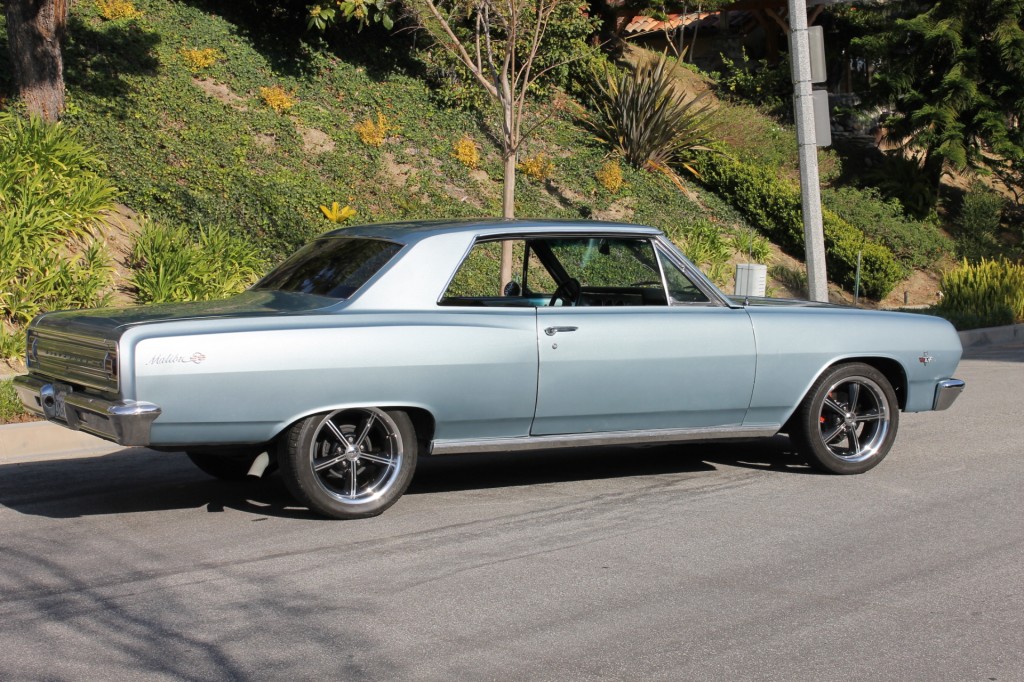 Cool!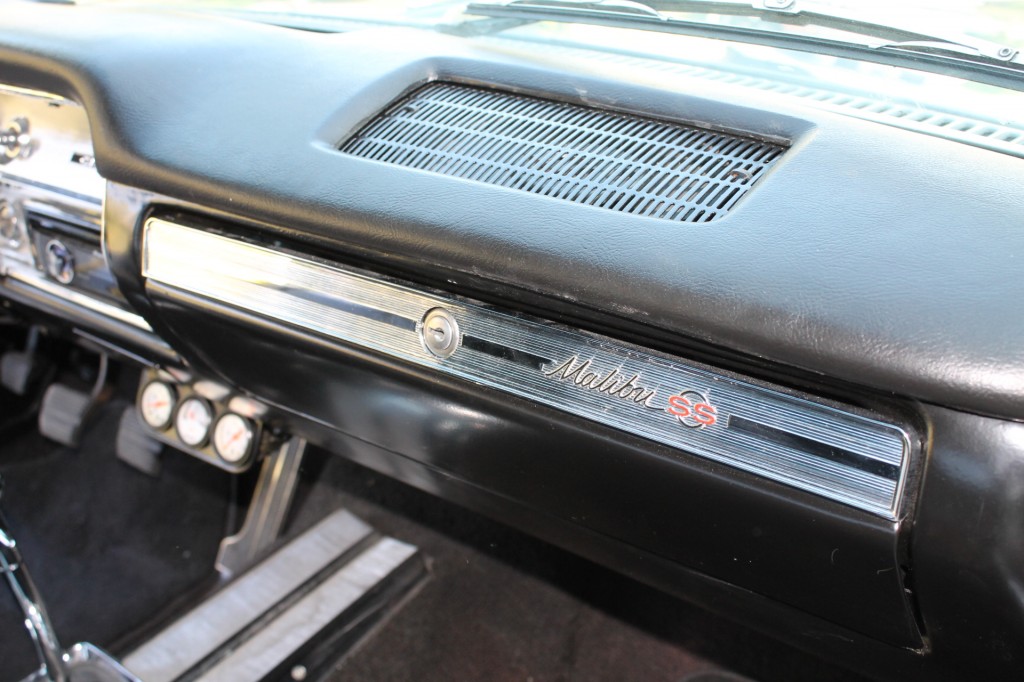 Nice dashpad and Malibu SS glovebox trim.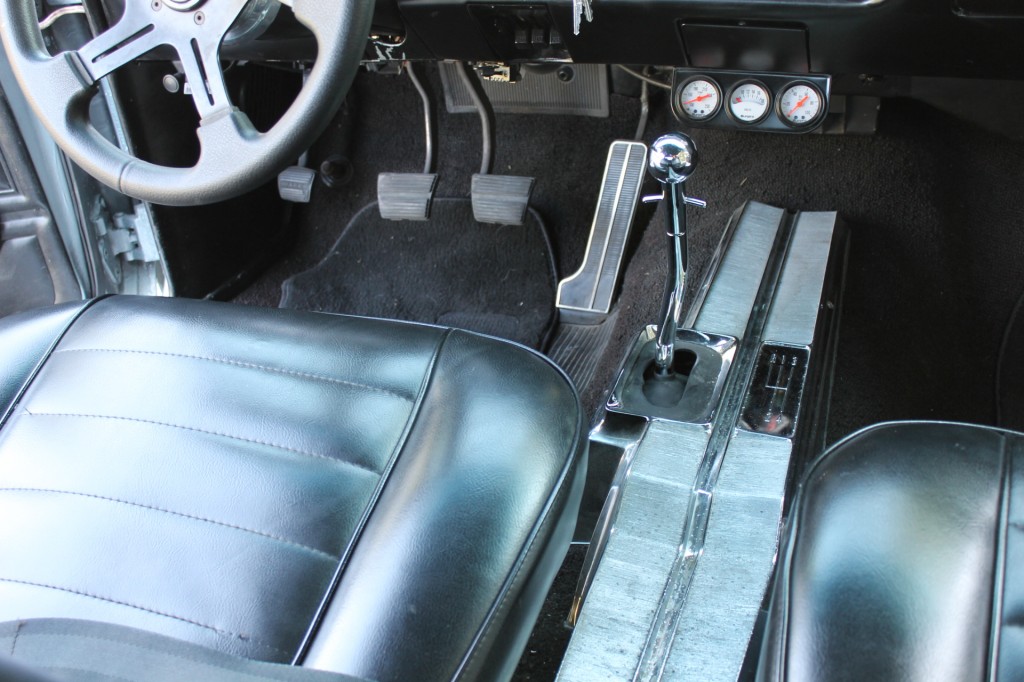 Note the auxillary gauges just below the dash. They work.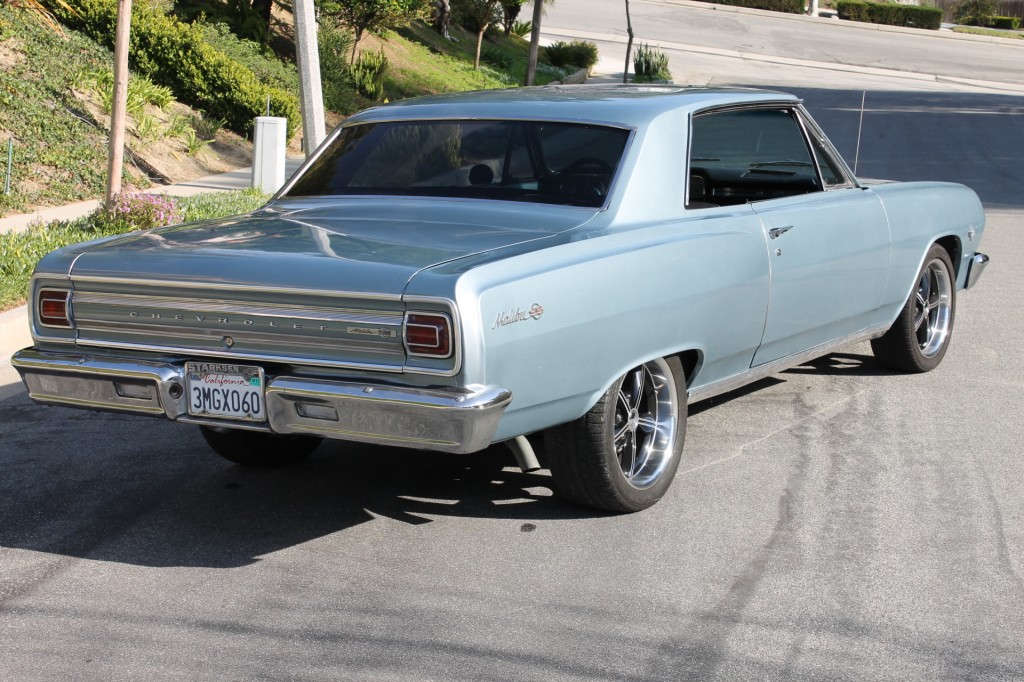 I like it!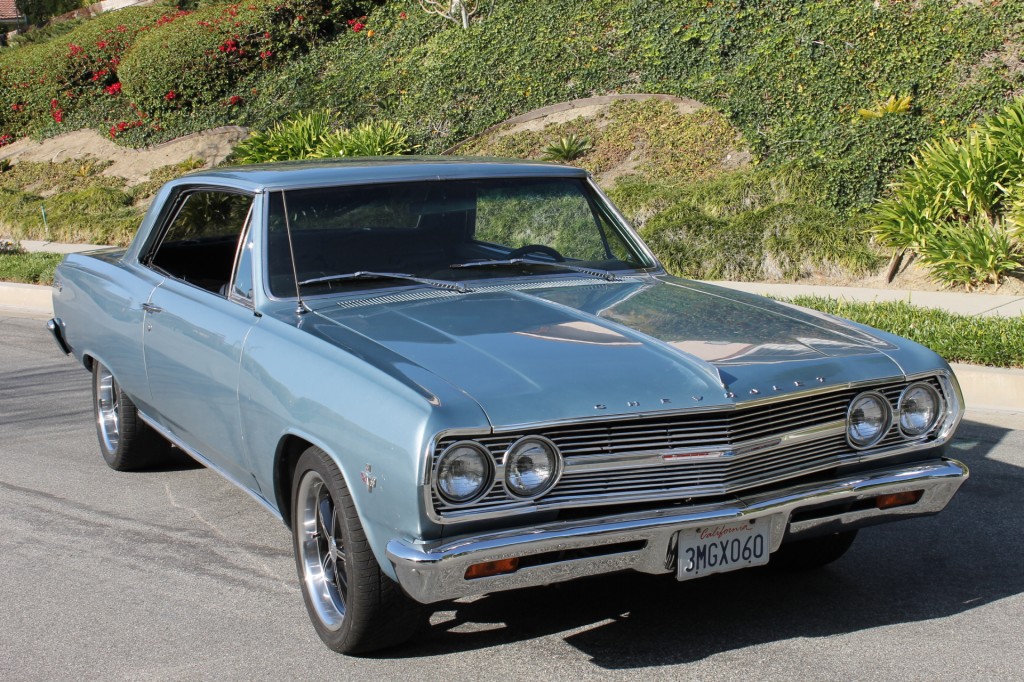 Wow!