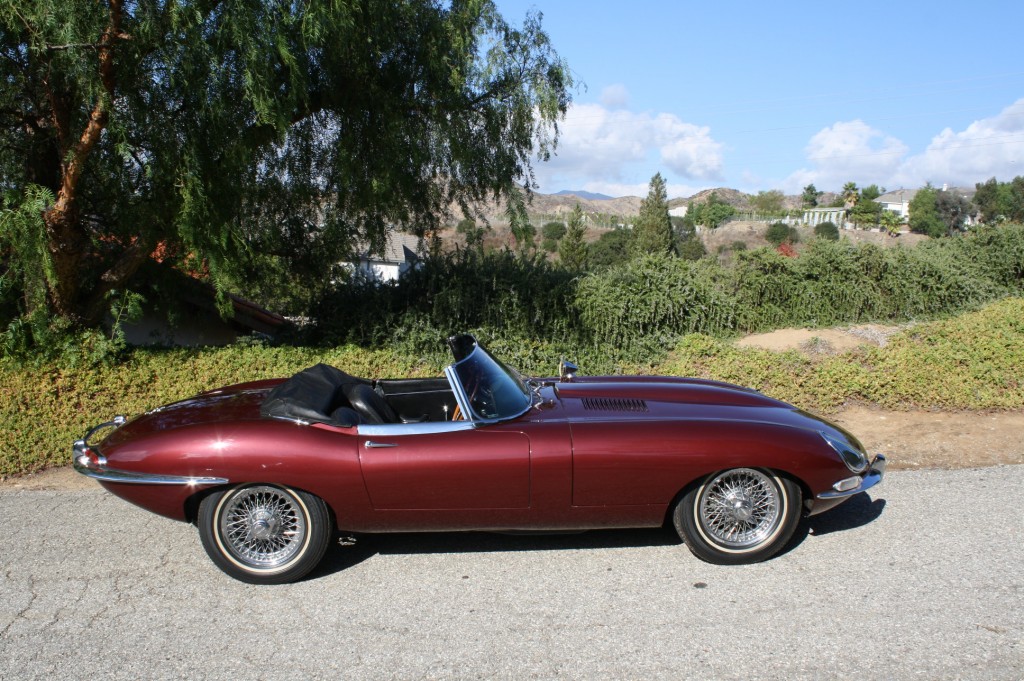 How often is it possible to purchase a car that has only 25,000 original miles?  One that has been owned by only 2 people?  One that has been lovingly cared for by the second owner for over 40 Years?  One that is completely original and authentic?  One that is completely rust-free, and has almost all of it's original paint?  This is a rare find indeed.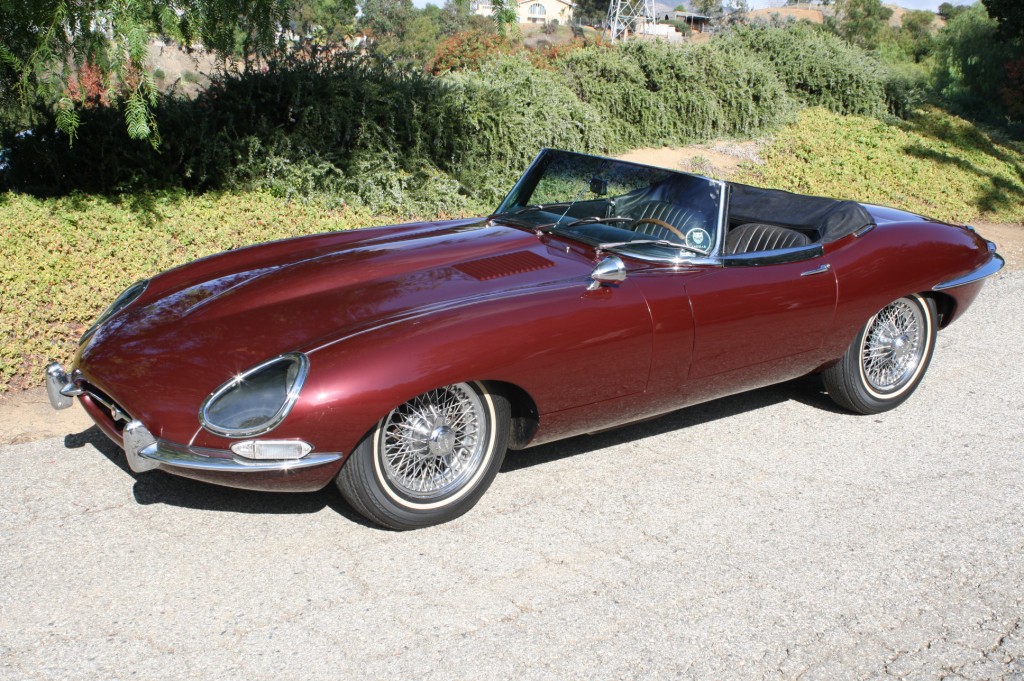 This car is a beautifully preserved time capsule!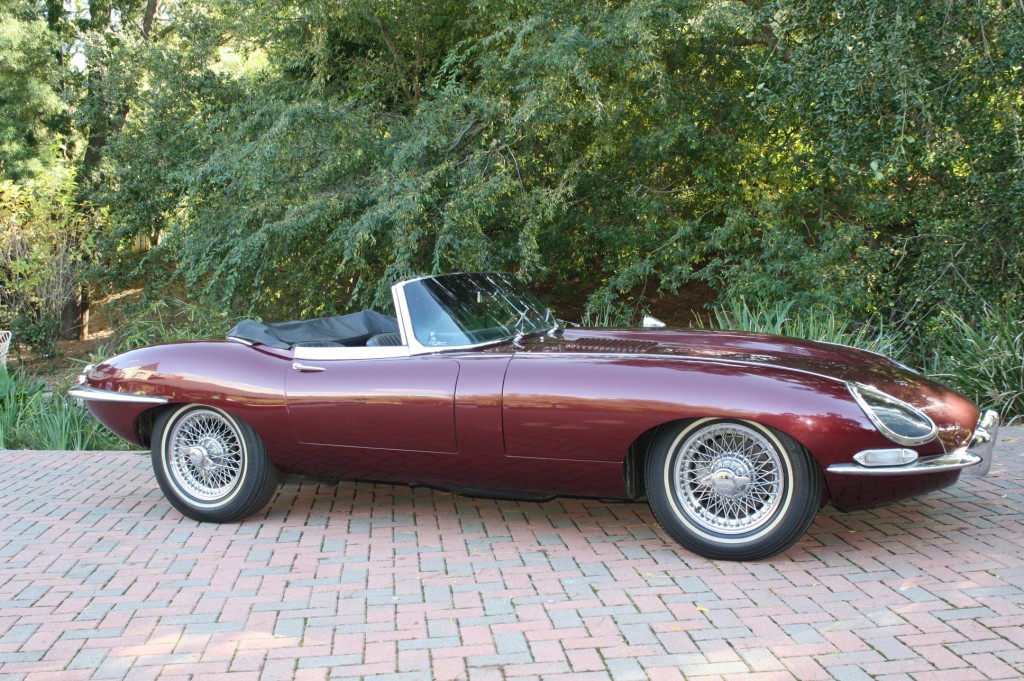 Lovely wire wheels, 4 wheel disc brakes, and the last year for the headlight covers. 1967 was a peak year for XKE, with the 4.2 litre overhead cam 6 cylinder engine, the nicer synchromesh transmission, and the final year for the clean look with headlight covers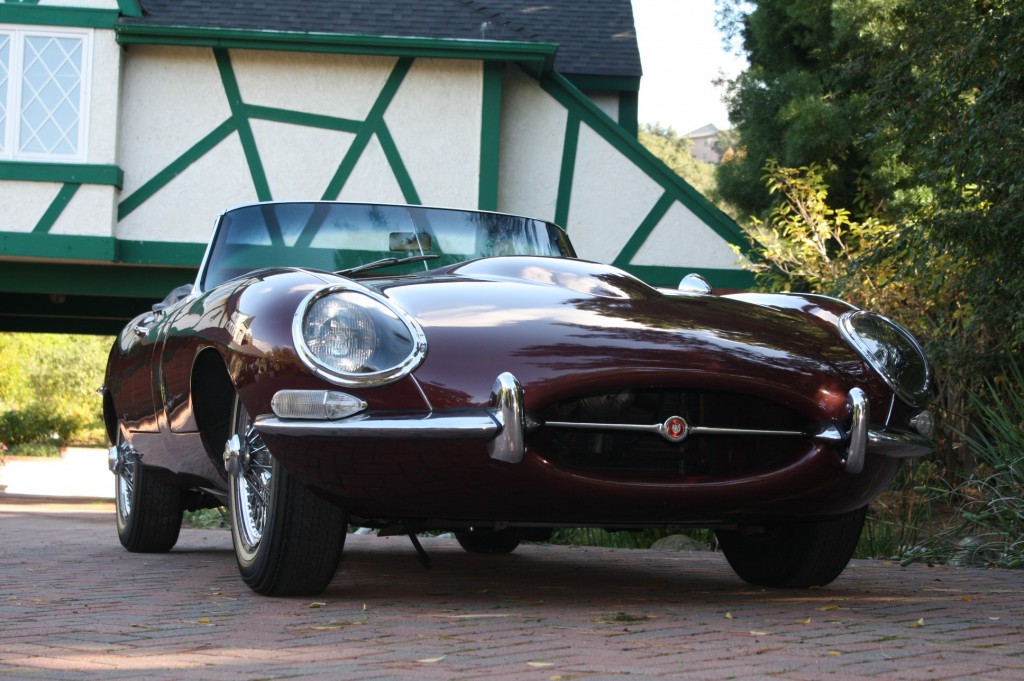 The quintessential sports car!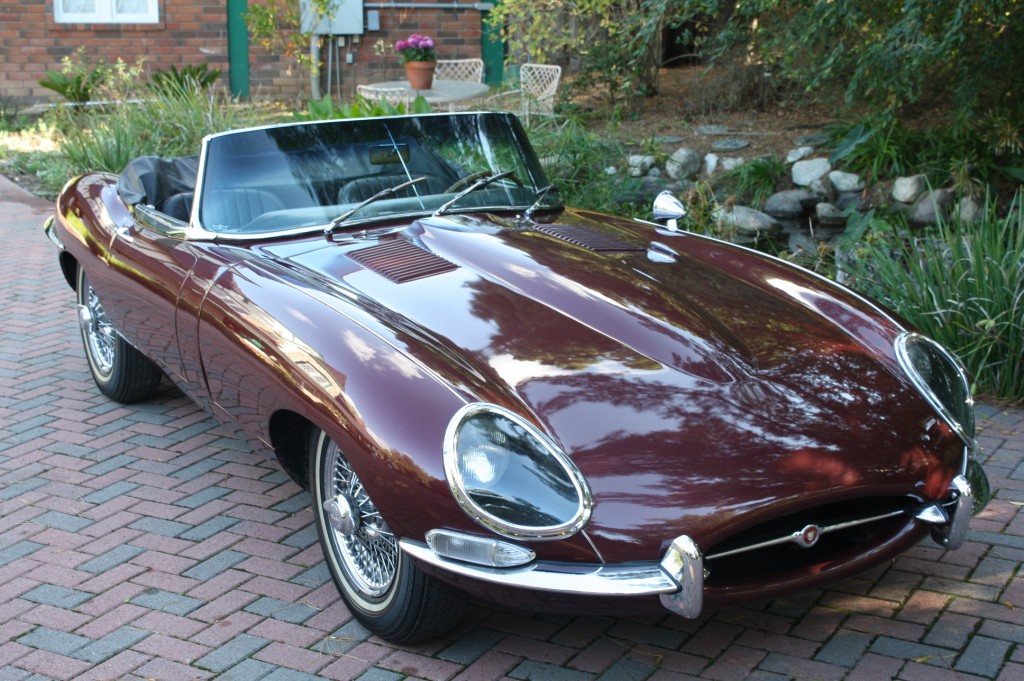 Beautiful!  And, it runs as well as it looks!  It's driven sparingly but regularly, with about 5,000 miles applied over the last 30 years!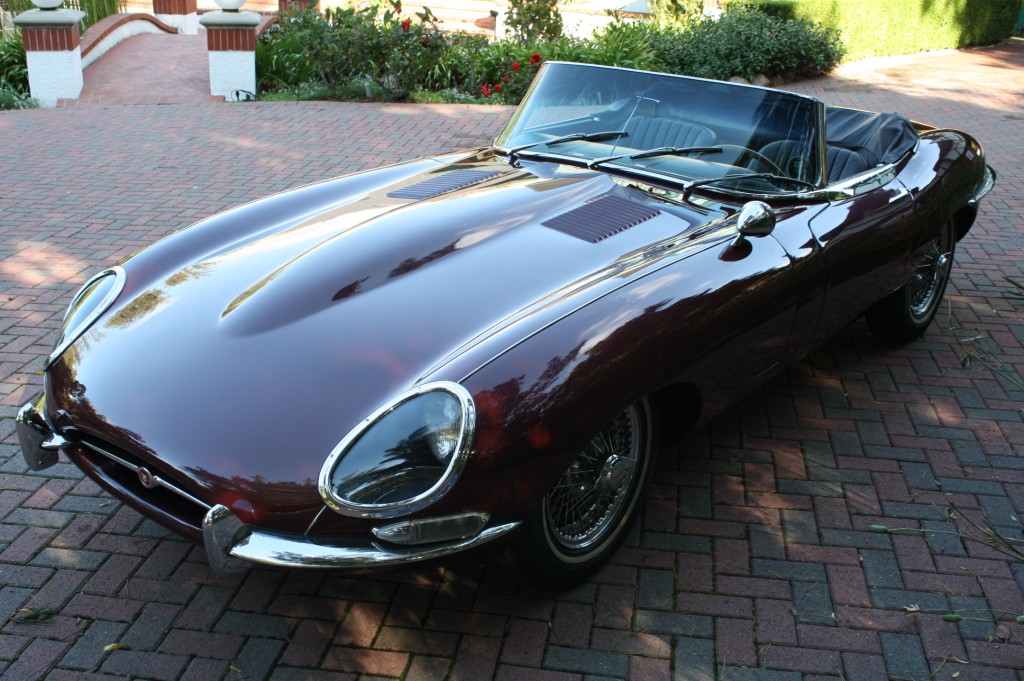 Look how straight and smooth it is!  And, it is a rust free car, California since new!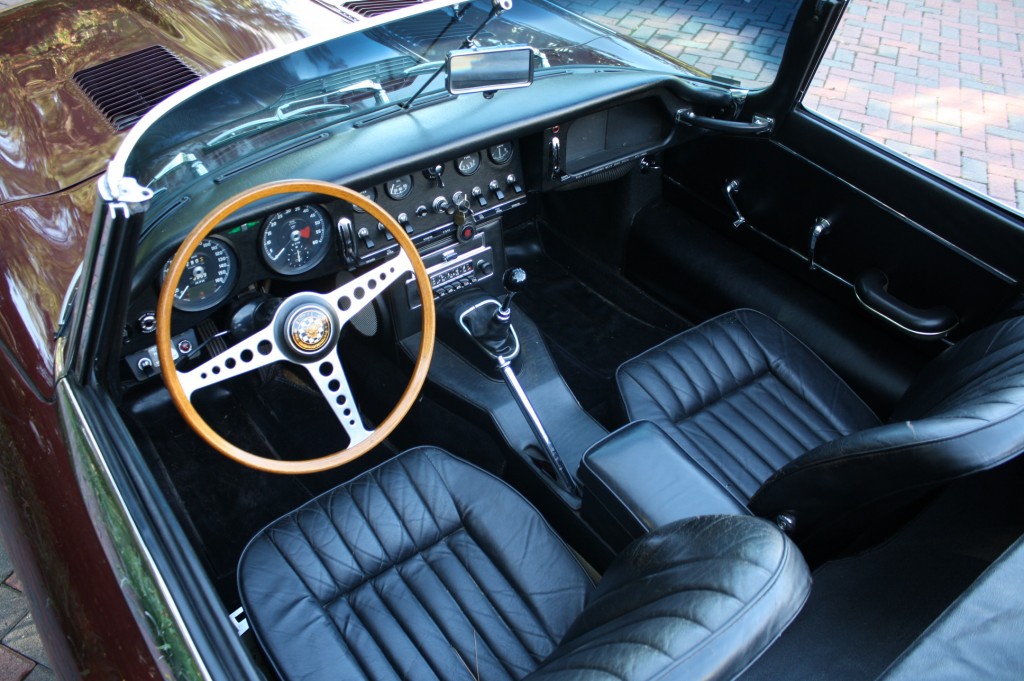 that is the original interior. Yes, it's as nice as it looks!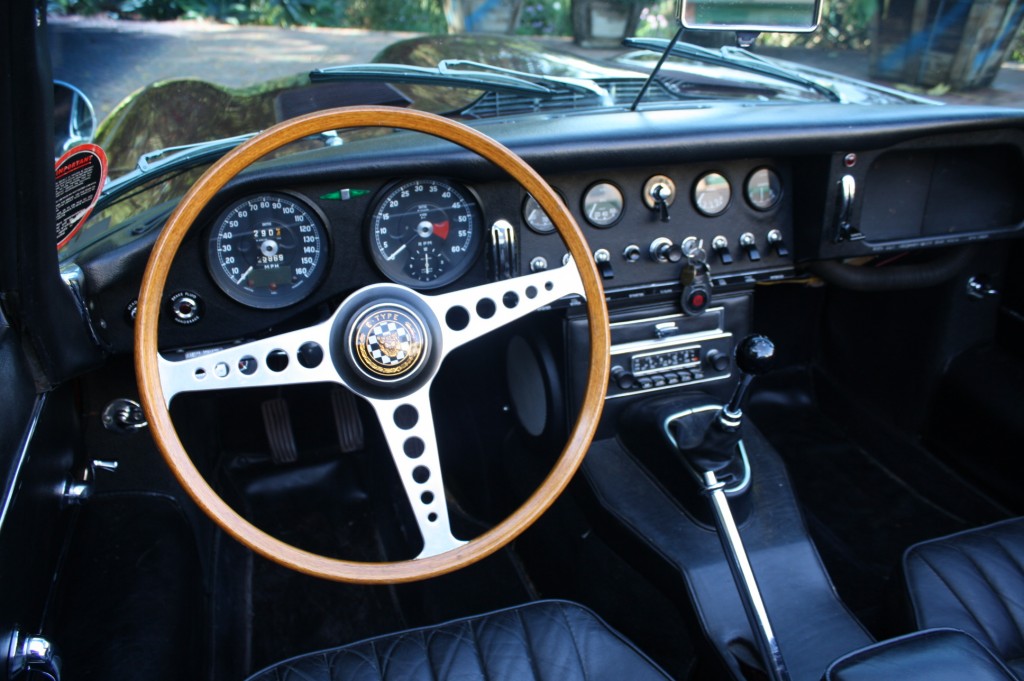 It looks and feels new! think about that – never restored, never the victim of unskilled hands.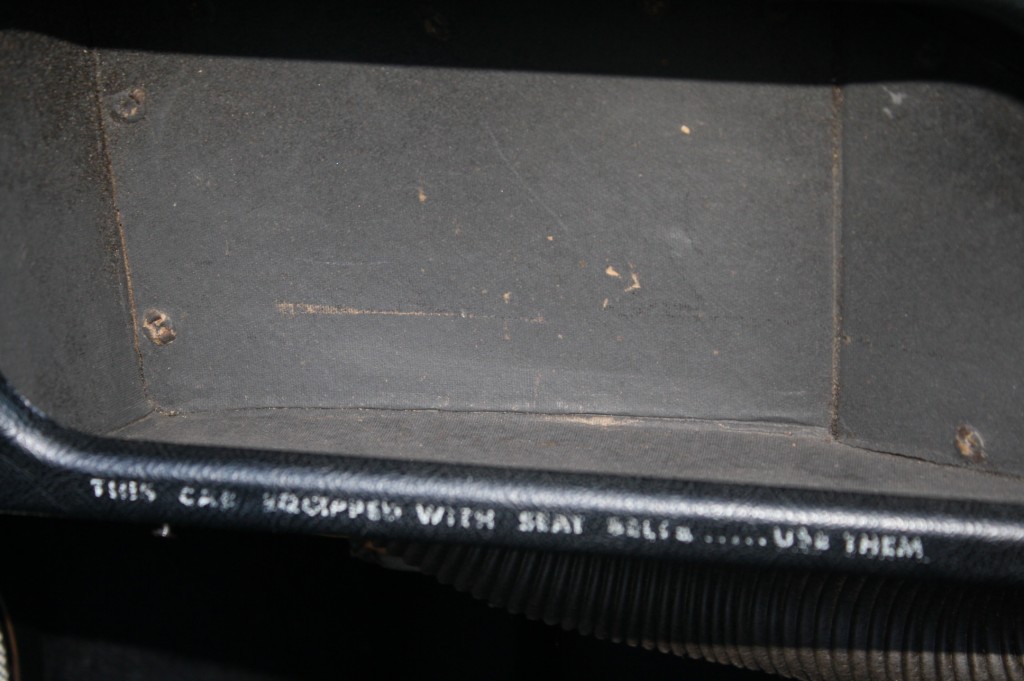 "This car equipped with seat belts ……. Use them"   Written evidence that 1967 brought a new batch of US safety regulations.   Astonishing to see this fragile original wording still there, and not rubbed off!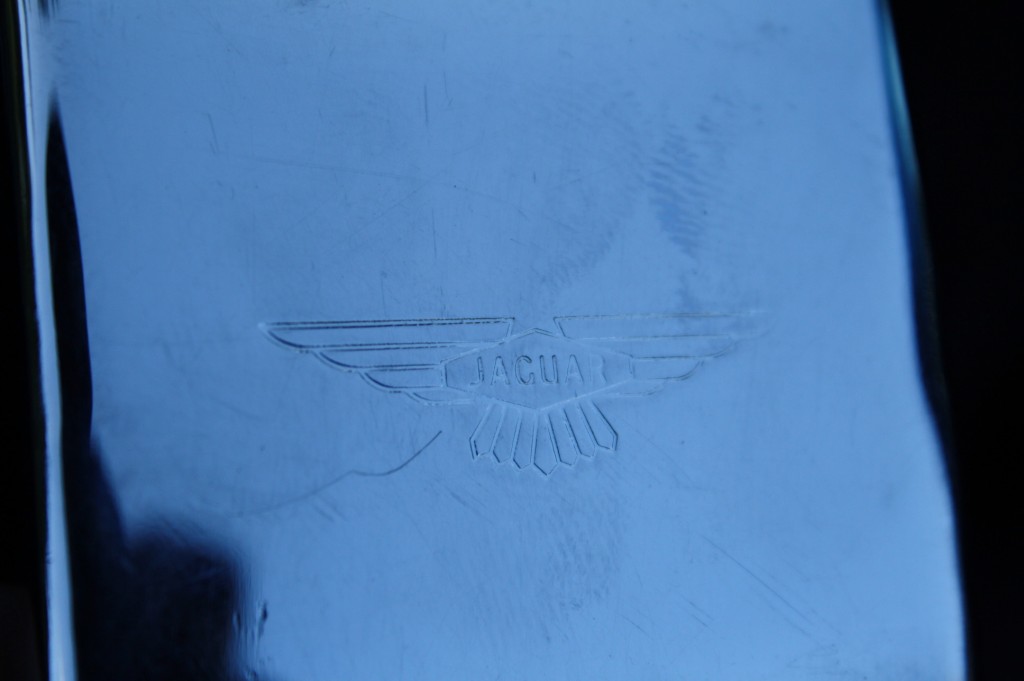 And here is the original Jaguar Logo Safety Belt Buckle!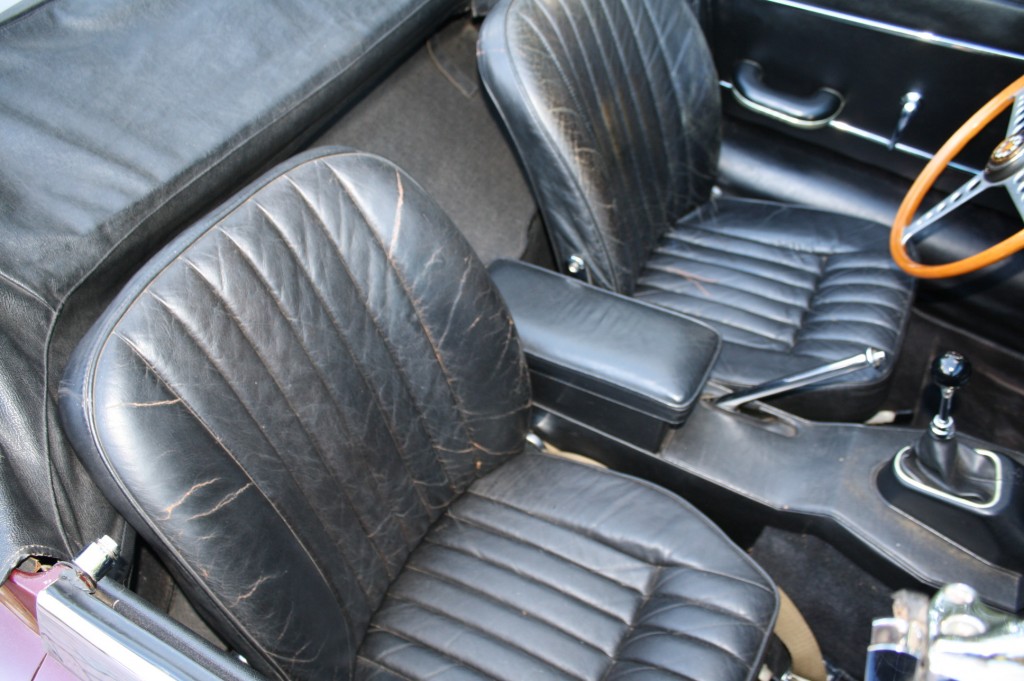 Incredible original leather seats – they show a little age, but they're still soft and comfortable!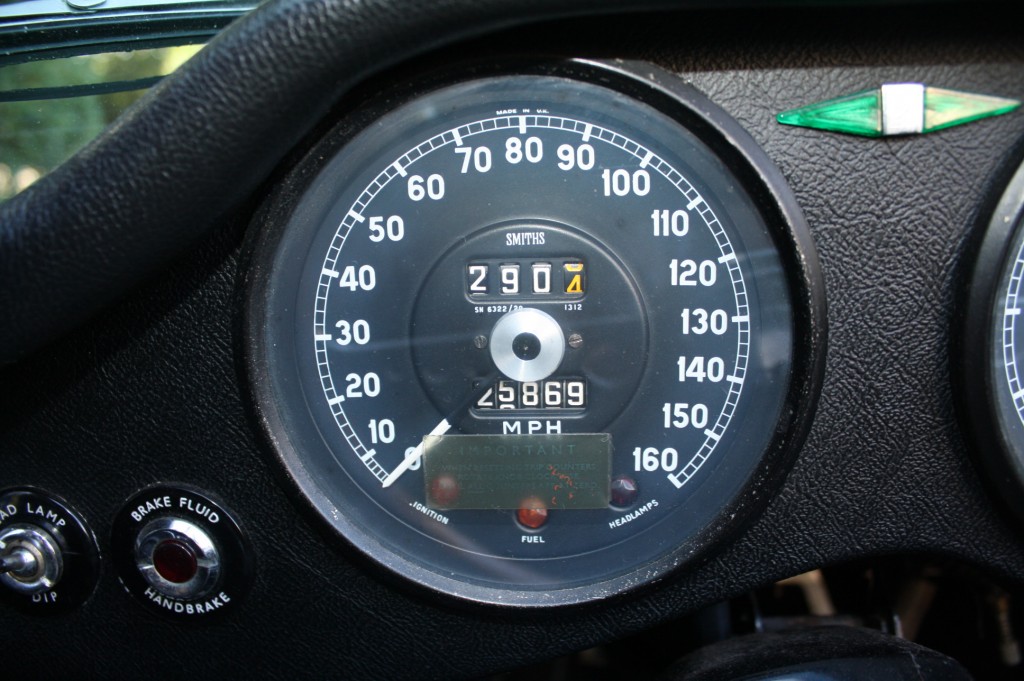 Yes those are the original miles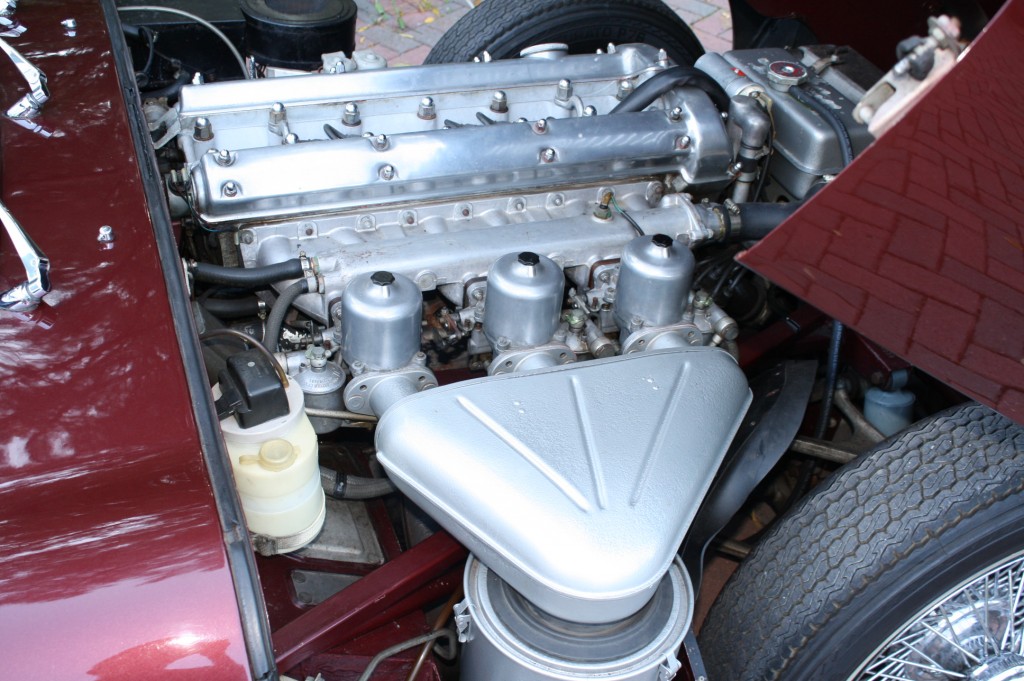 And there are the triple SU carburetors.  This car's numbers match.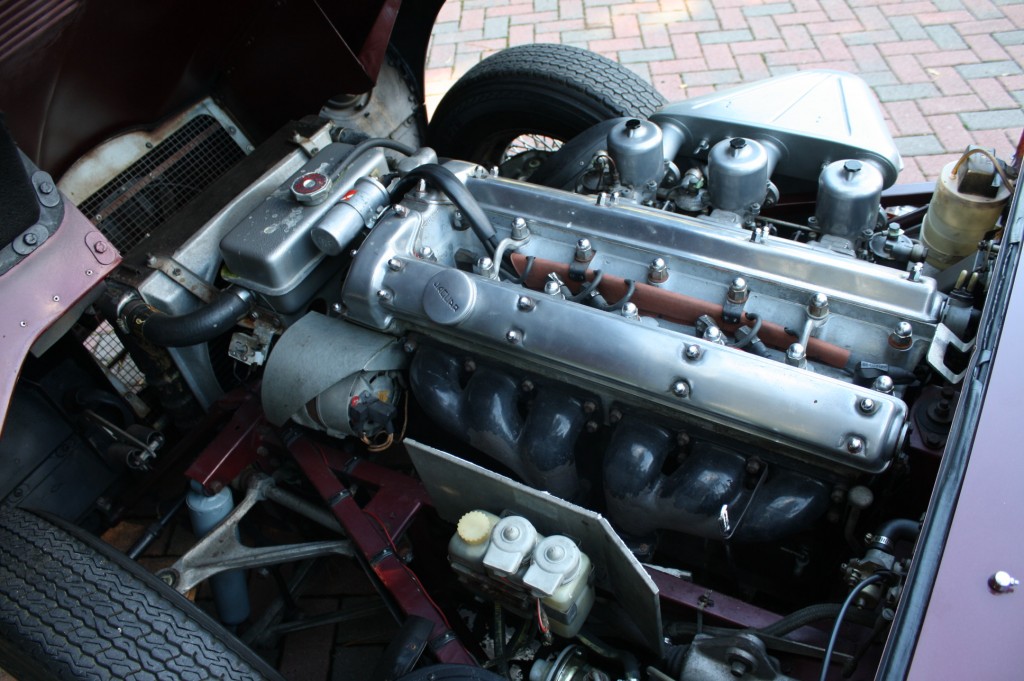 Here's the  exhaust side.  Original, and very, very clean!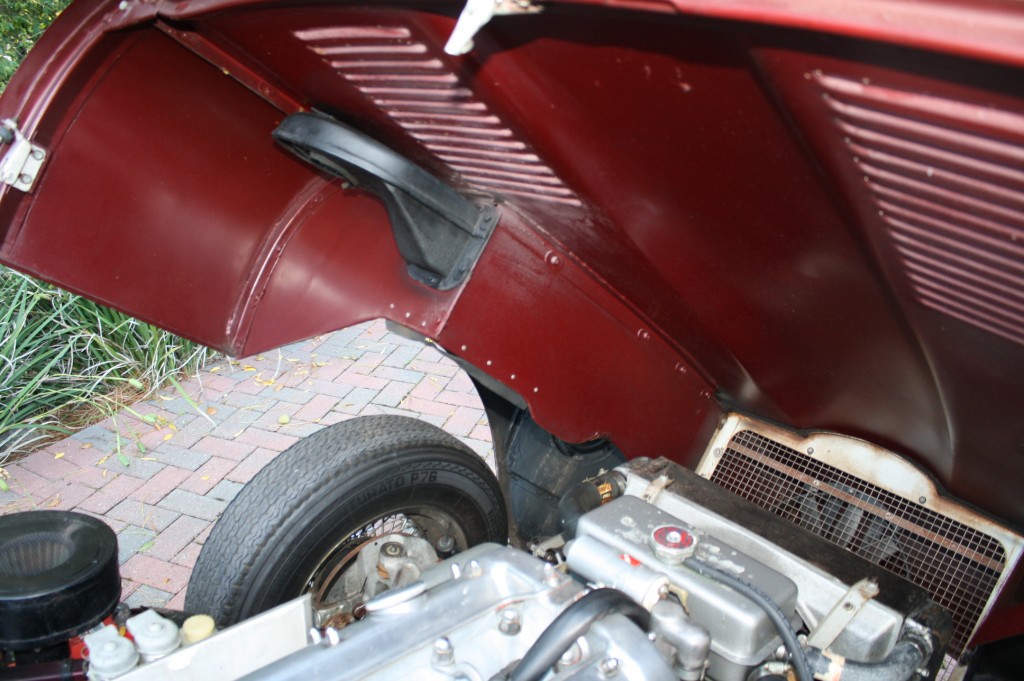 Wow!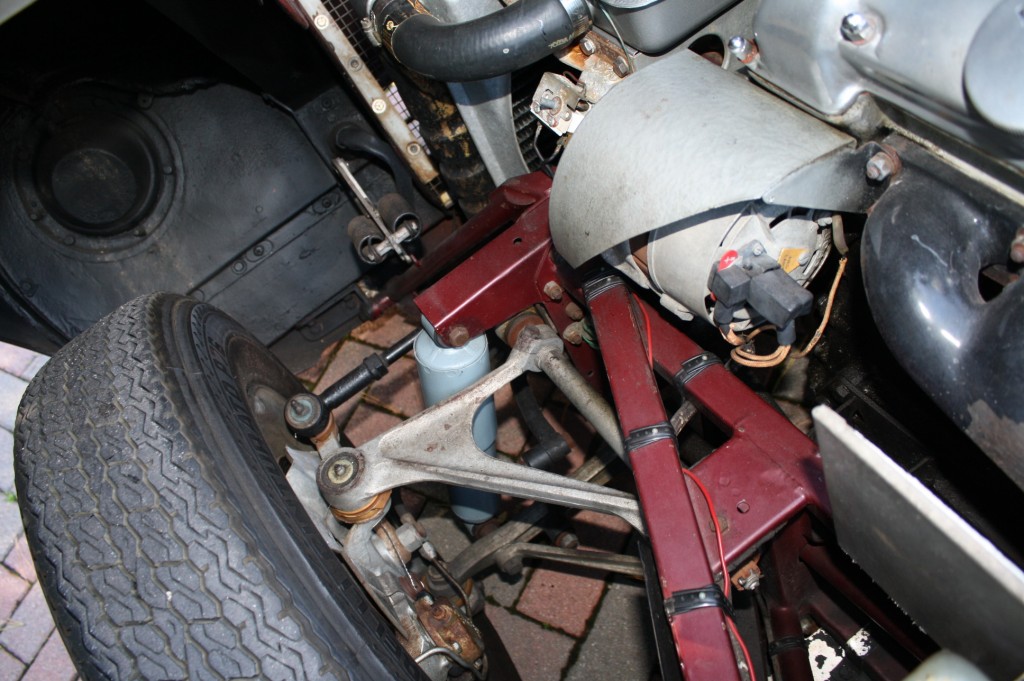 Kind of like buying a low mileage pre-owned  Jaguar in 1971 – but it's 2011 now!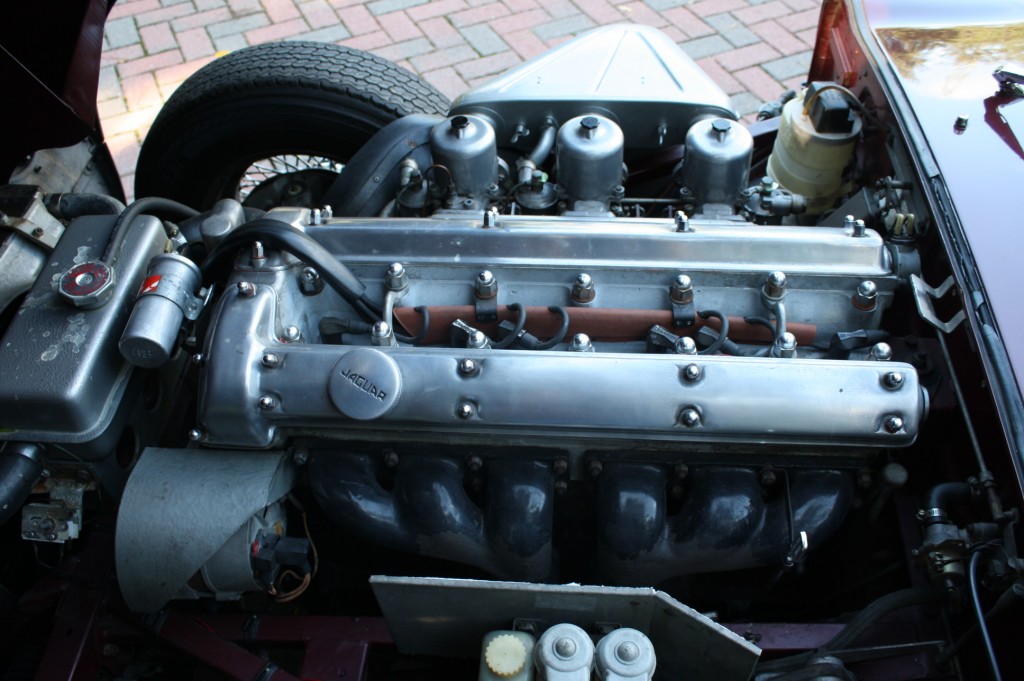 spectacular!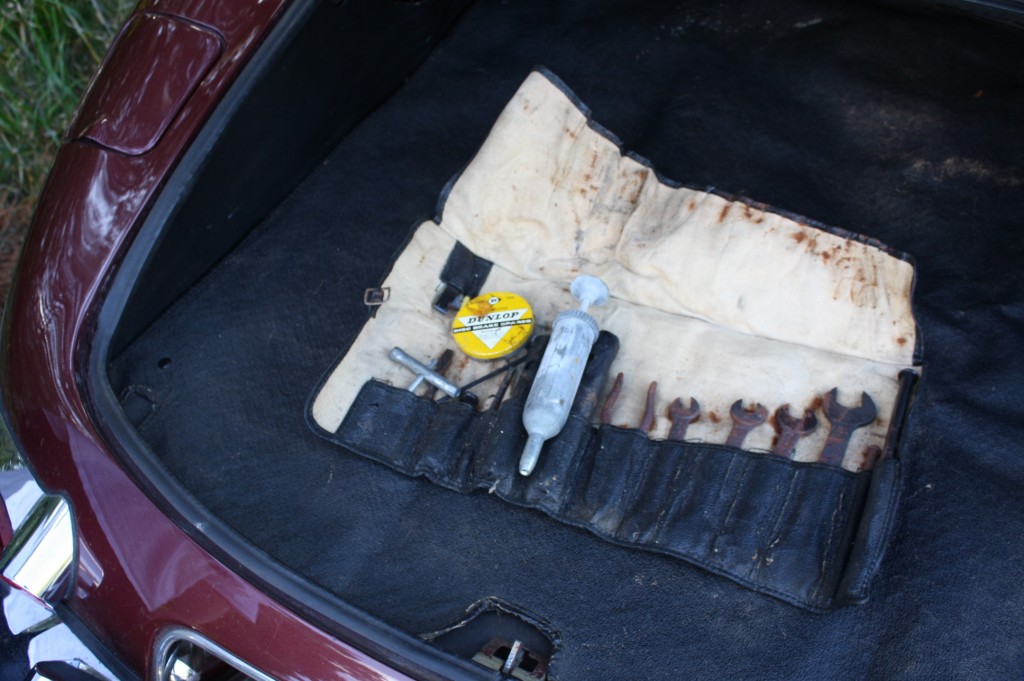 Original tools!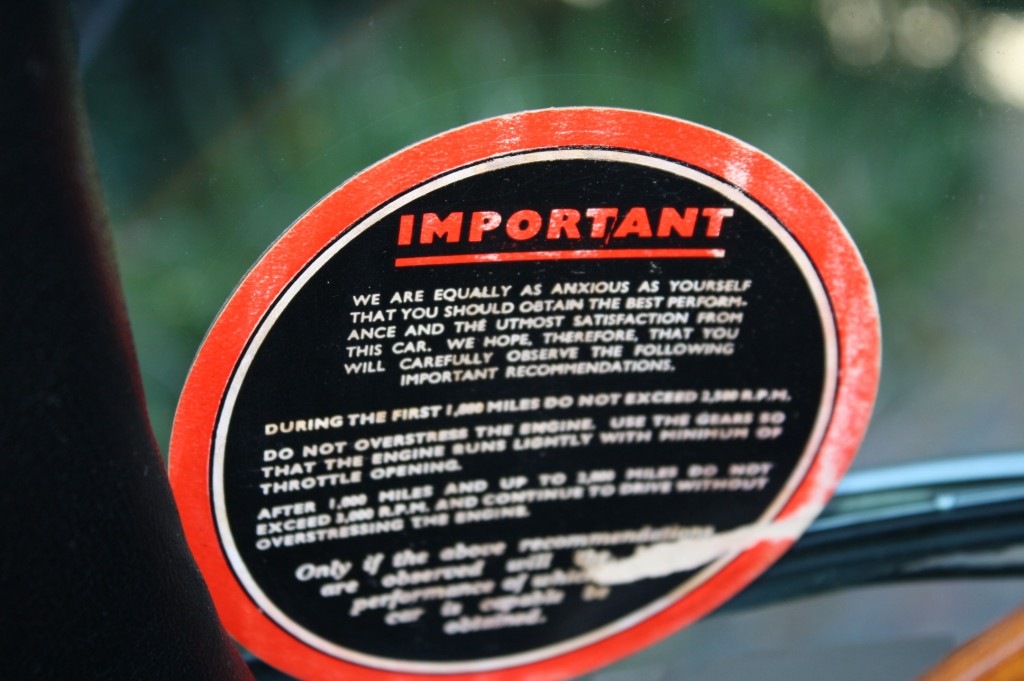 Read this and smile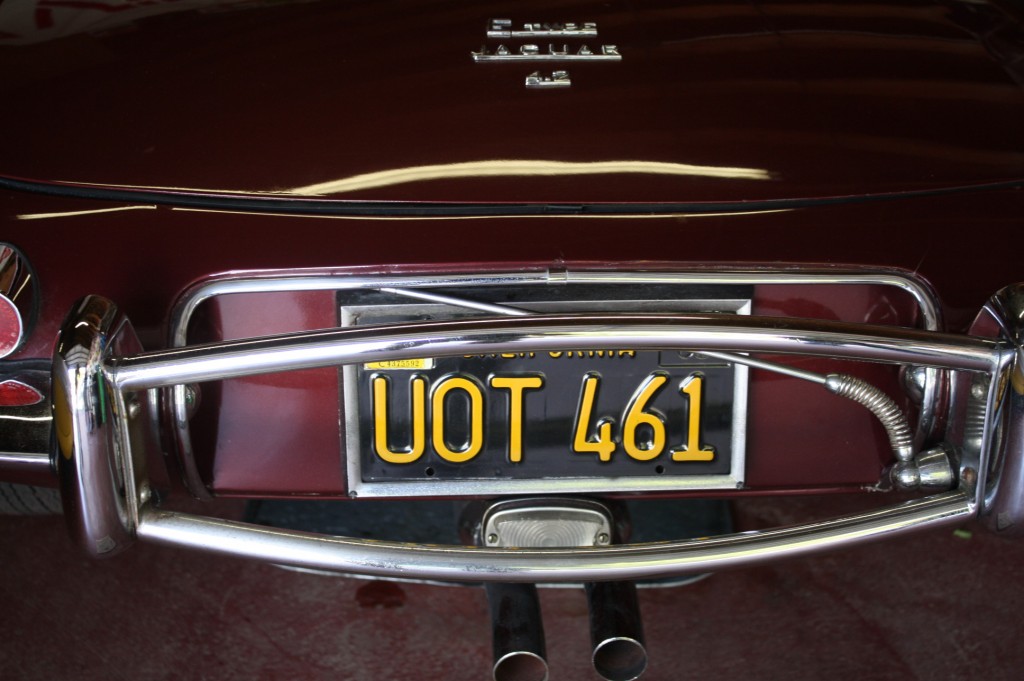 Here's the original Black California license plate – the front one is present and accounted for, too, and is included with the car.  The last sticker on it was from 1982, when the second owner bought it!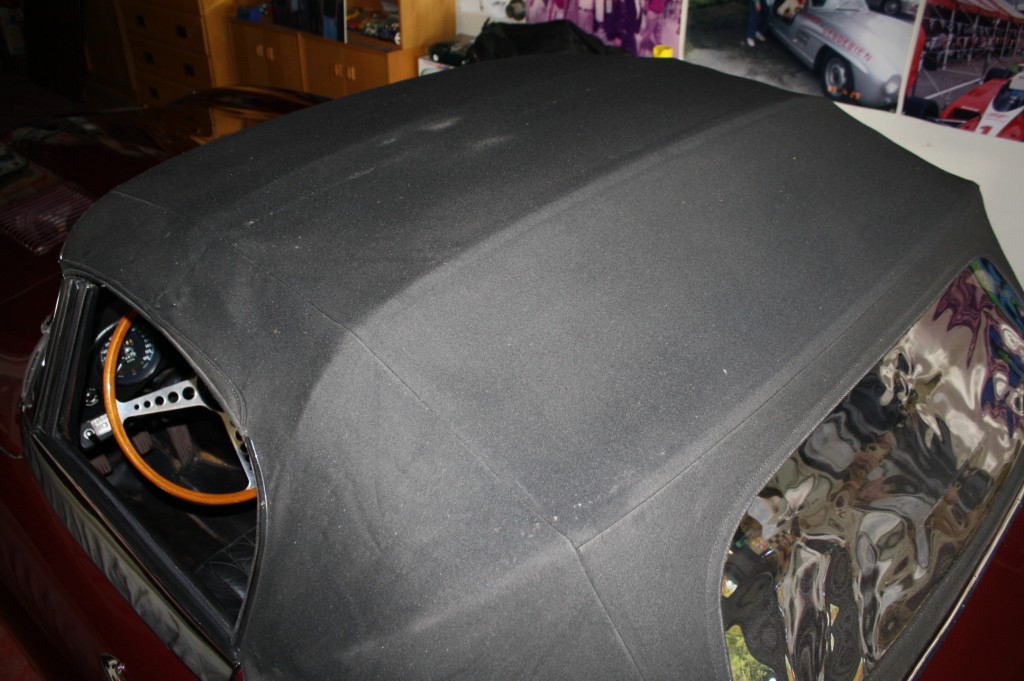 Here's the Stayfast top, in nice shape, especially considering it has spent the last 30 years in the down position!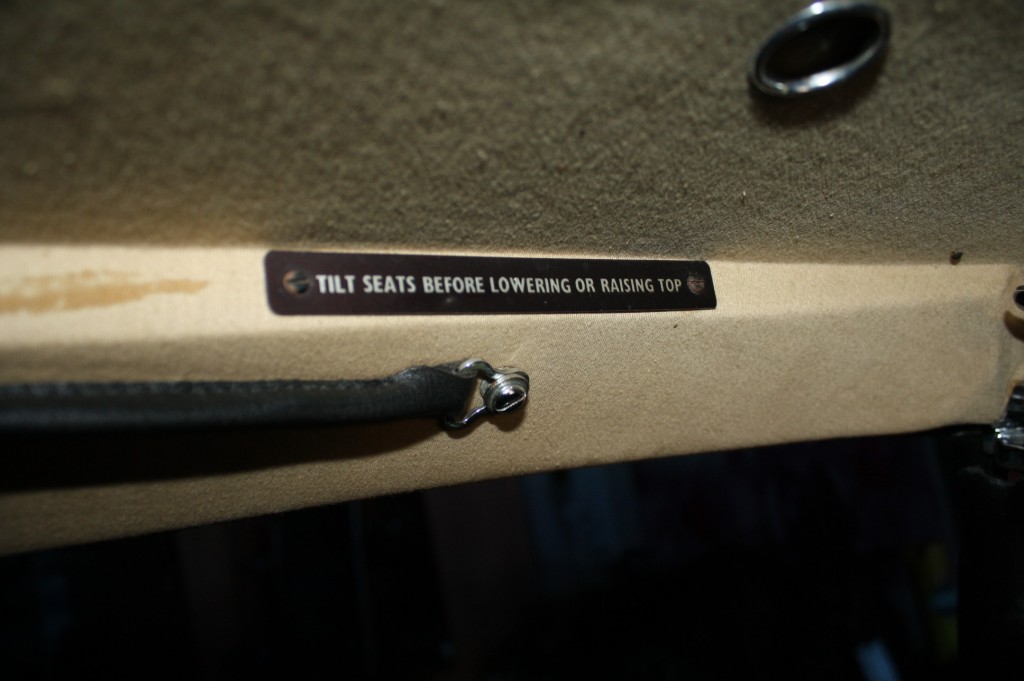 The original warning plate.  I love this sort of thing.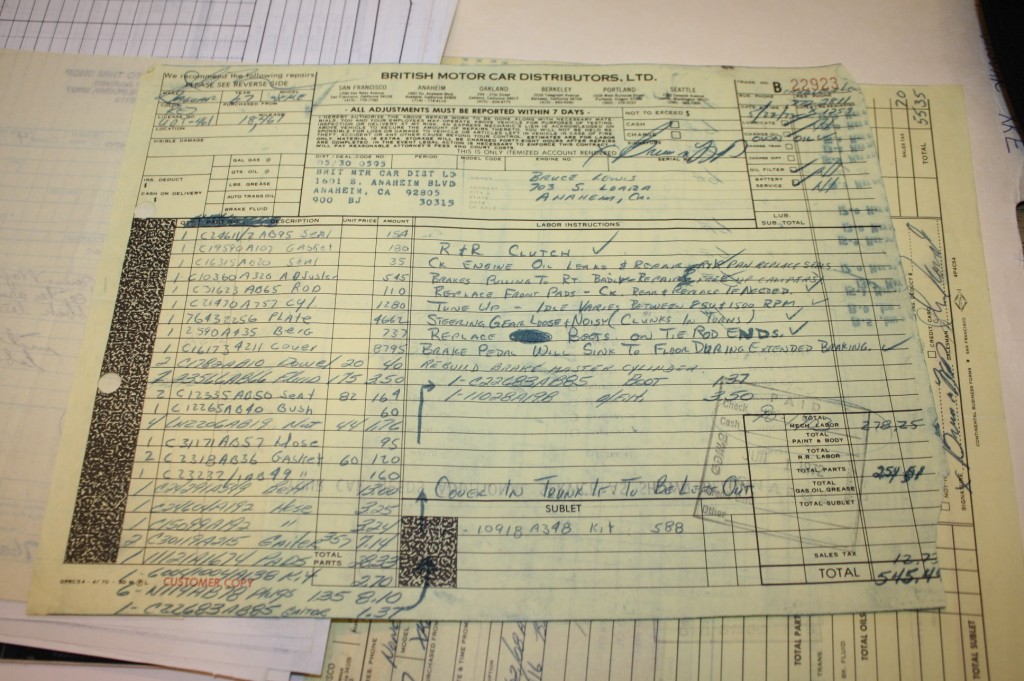 Here's a work receipt, showing 18,467 miles in 1972 at  British Motor Car distributors, LTD in Anaheim, CA.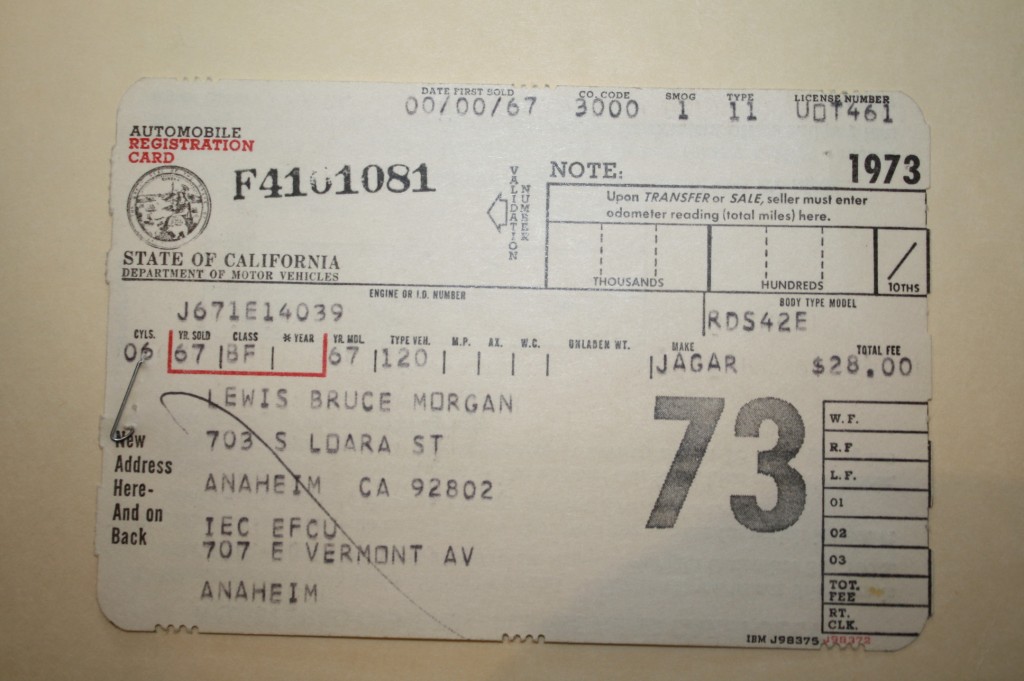 And here's the '73 Registration slip for the original owner.