Here is Lefty Dressen's famous welding shop special Kurtis Copy Midget with 1962 Chevy II power by Pick's racing engines of Santa Ana, California.  This car was raced extensively at Ascot, as well as other California and Arizona Ovals.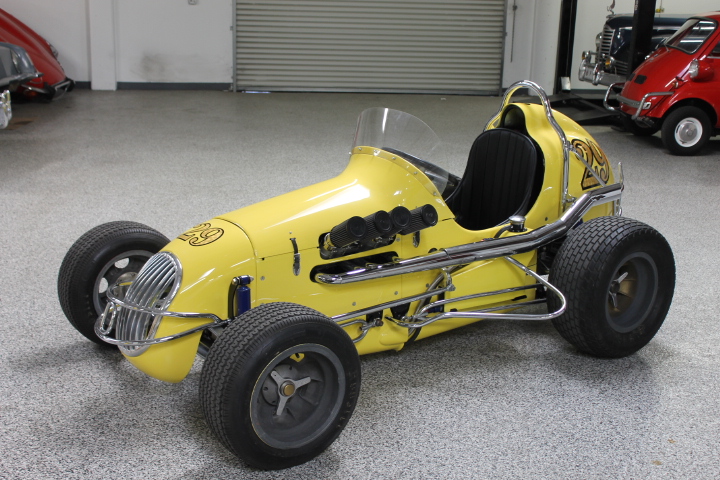 .
Isn't that a great looking midget sprinter? everything is right – the real Halibrand magnesium knock-off wheels, the Hillborn injector stacks set up to run on Methanol, and the Kurtis grille and lots of chrome.  And, it has excellent history, including mention in the USRC Midgets 1969 Season Summary, which also showed 1967 and 1968 Results.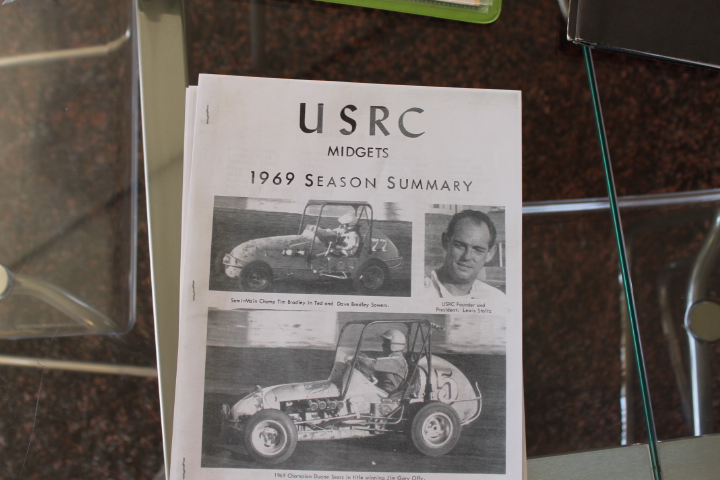 .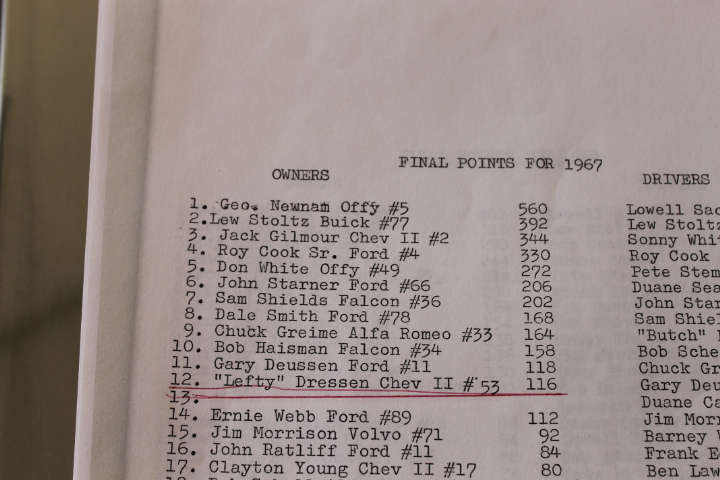 .
the Lefty Dressen Chev II # 53  came in 12th in points in the USRC 1967 Season, which was the opening season for the USRC – United States Racing Club.  That organization lasted from 1967 to 1981, and ran tracks in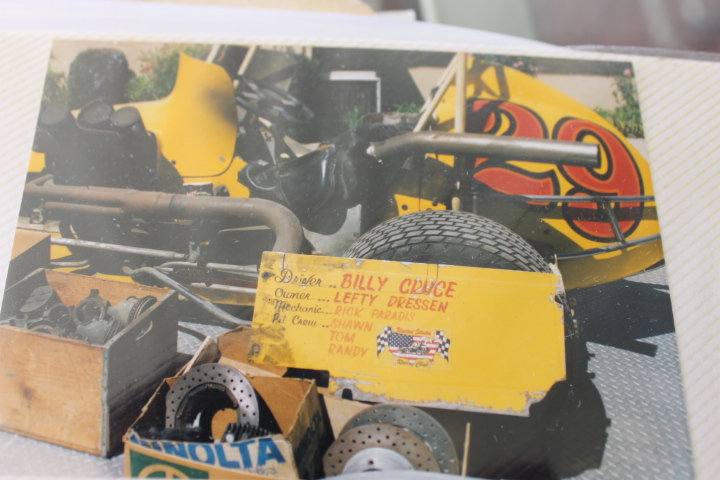 .
Here's the "As Found" photo, with the original aluminum piece that showed Lefty Dressen as the Owner and Billy Cruce as the driver.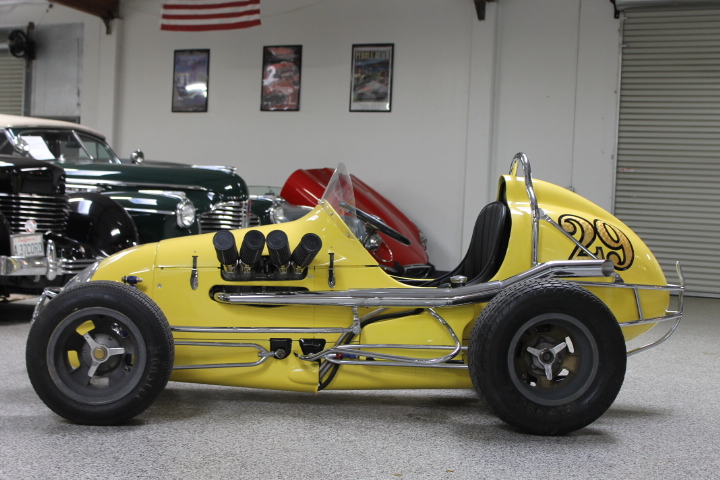 .
The quality of work is unbelievably nice – if there were a Pebble Beach for Midgets, this car would make it on the field!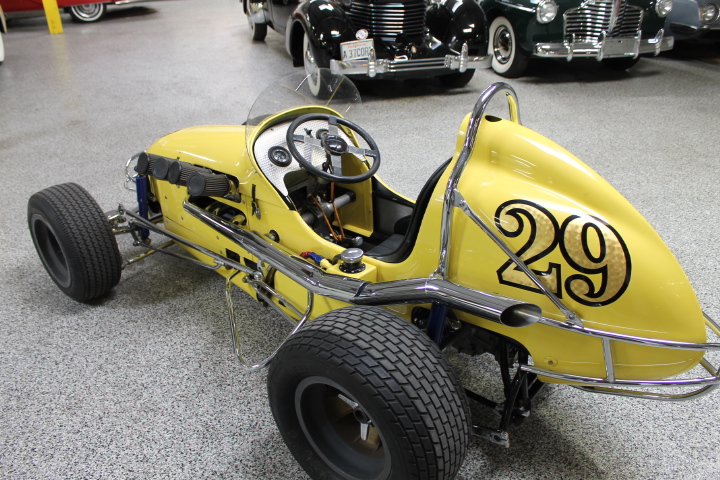 .
The all- aluminum body was beautifully restored by Dennis Webb designs, with receipts to prove it.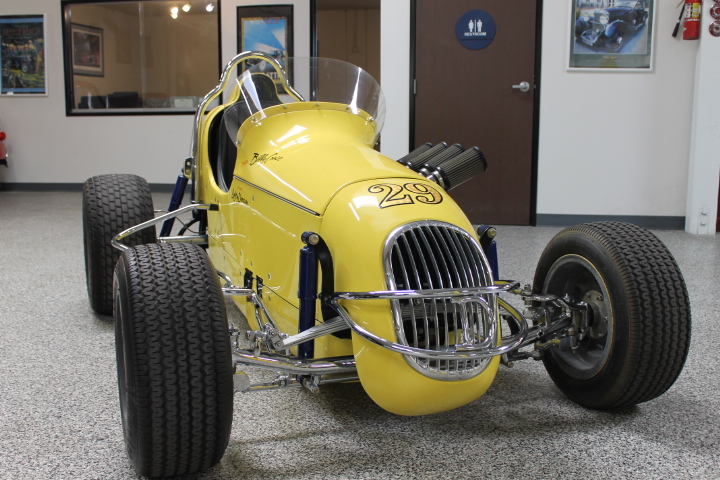 .
The frame was taken to bare metal, powdercoated, and then the car was re-assembled under the direction of Mike Hamm.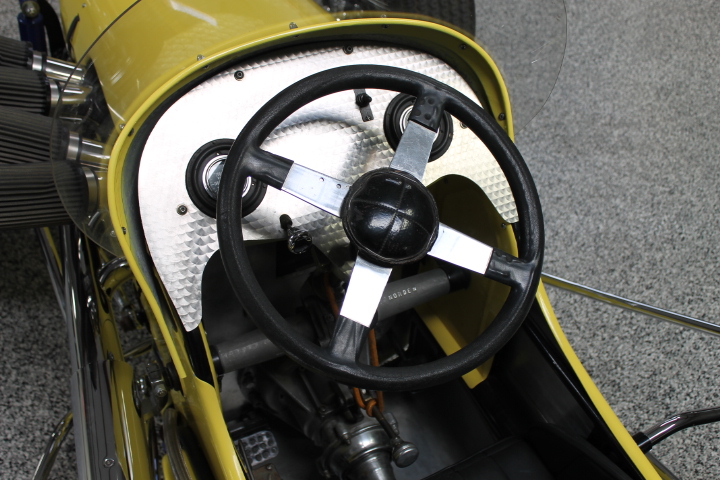 .
Can you imagine climbing behind this steering wheel and hammering the throttle?  Fun AND scary at the same time!  as we look inside, we can see the in-out gearbox.  There's no clutch, you put it in gear, and the push car pushes you to start it!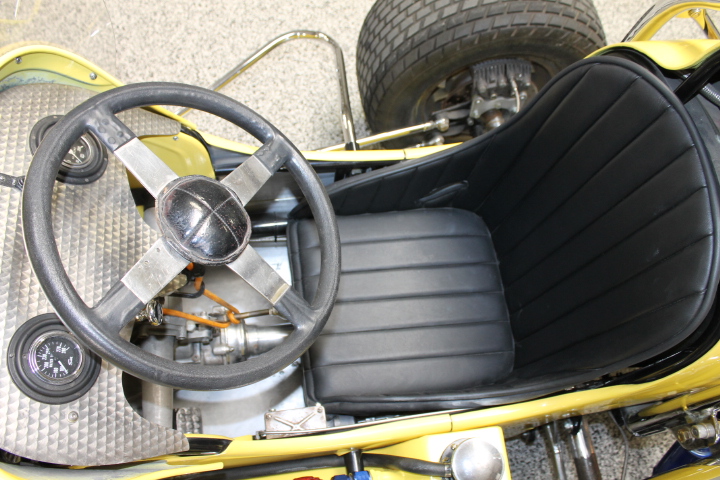 .
Beautifully trimmed aluminum bucket seat.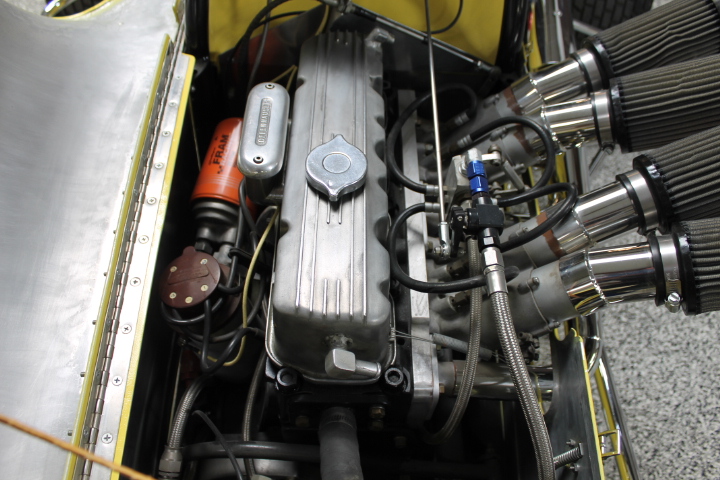 .
This 4 cylinder Chevy II engine has been done exactly right by Pick's racing engines. Hillborn injectors, Vertex Magneto, stainless valves, JE pistons, and many other items.  It was re-assembled and dyno tested before installation.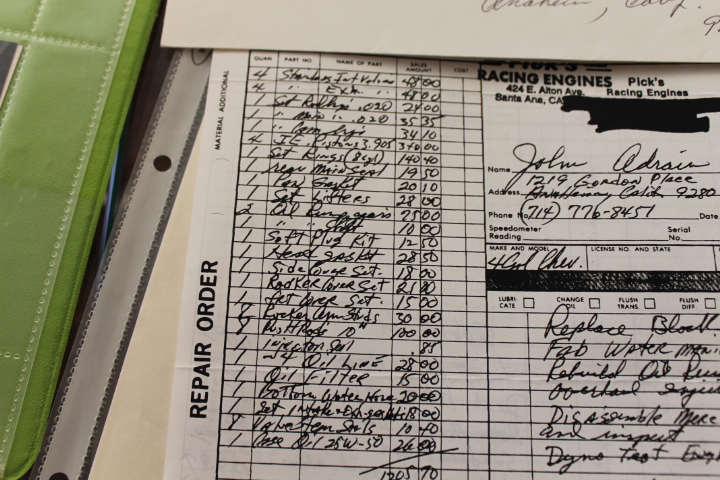 .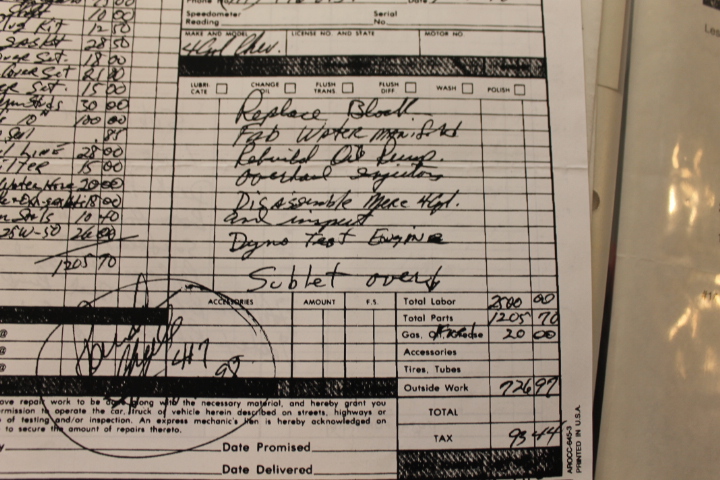 .
Add that engine work up and it comes out to $4,581.11 .  a thorough, professional job.  done in 1998.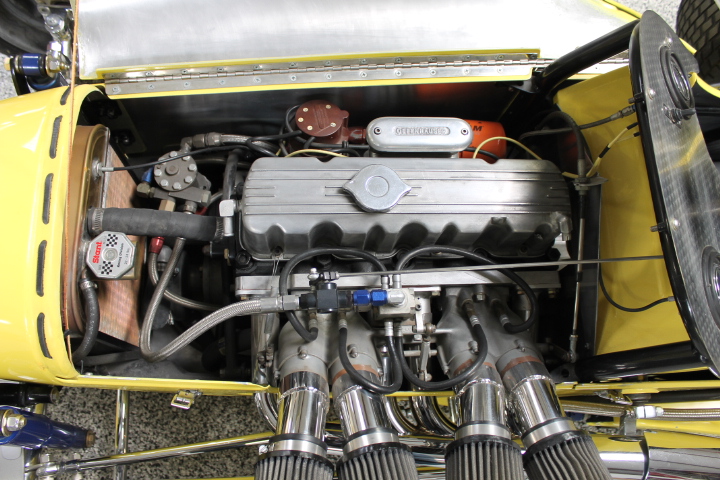 .
beautiful!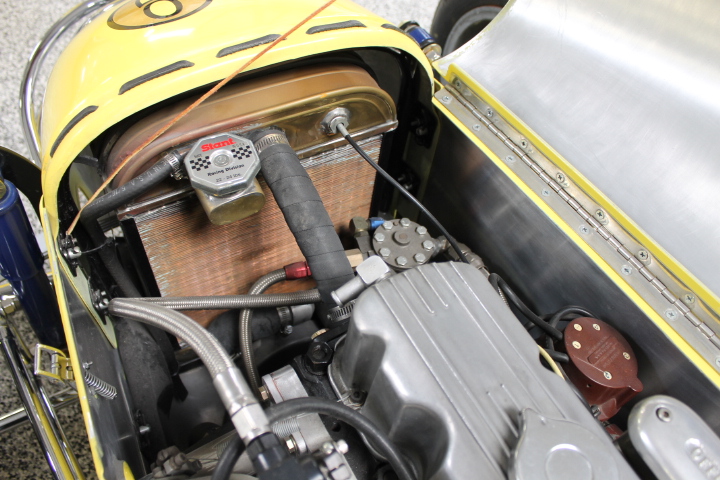 .
Even the inside of the hood is finished nicely!
.
Beautifully finished inside and out!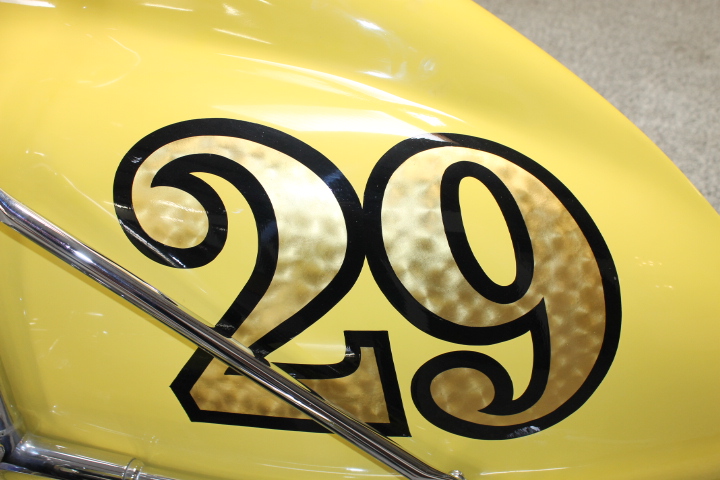 .
Beautiful numbering in gold leaf!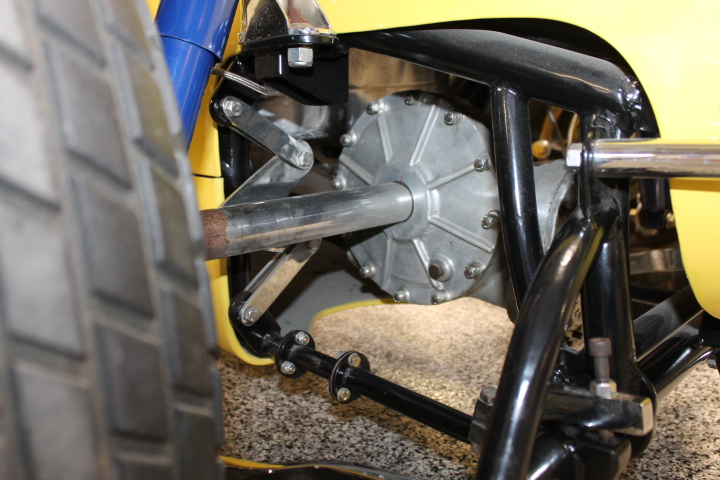 .
there's the Halibrand quick change rear gearbox, so you can optimize your gearing for the track you are racing on.  From the online research I did, the USRC raced on 21 different tracks over the western US, both on dirt and on pavement.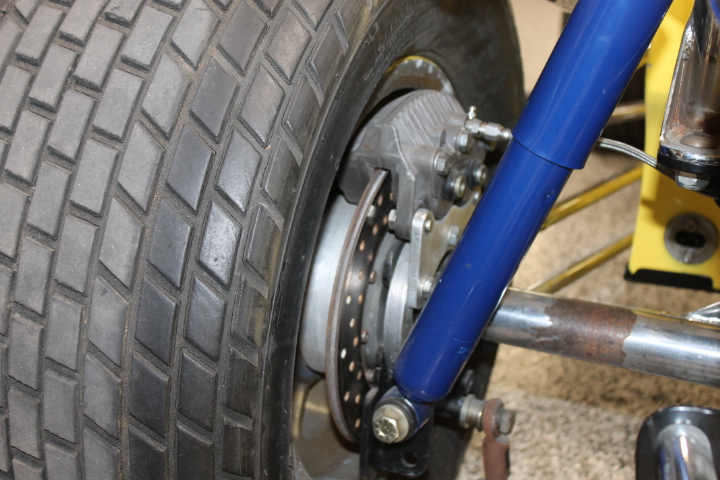 .
Rear Disc brakes by Airheart racing brakes.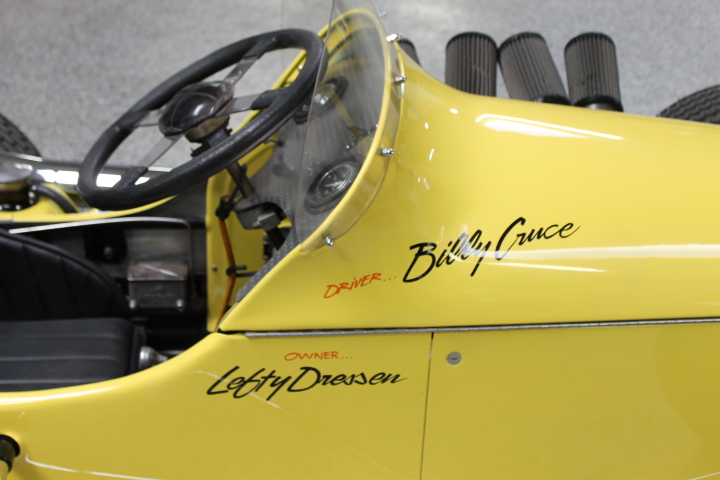 .
Owner & Driver!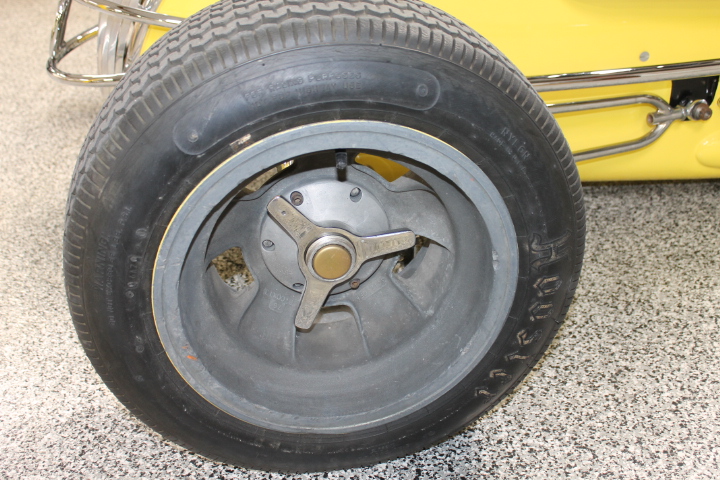 .
Nothing like a real Halibrand Magnesium knockoff racing wheel!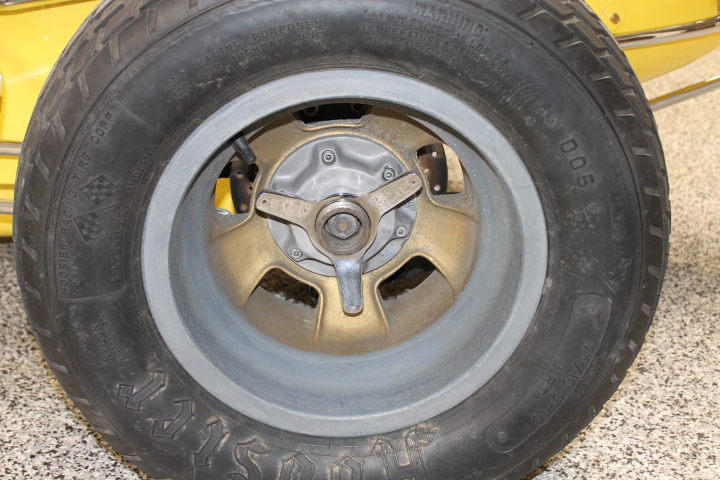 .
Real Halibrand Magnesium!  The lightest possible wheel.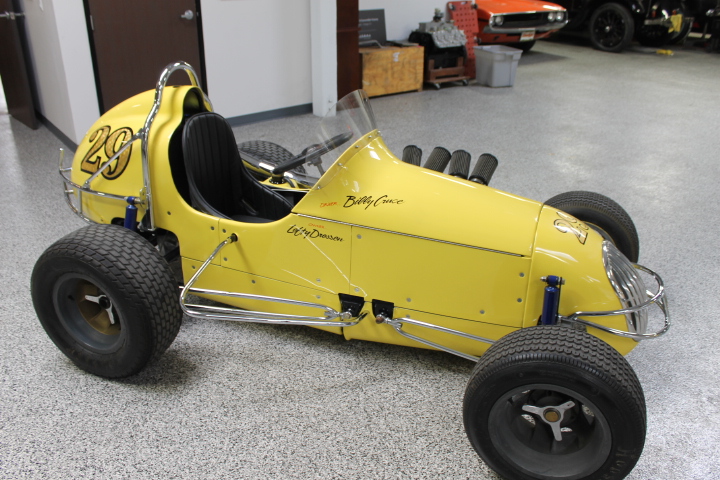 .
Let's think about all this chrome plating, and how beautiful it is!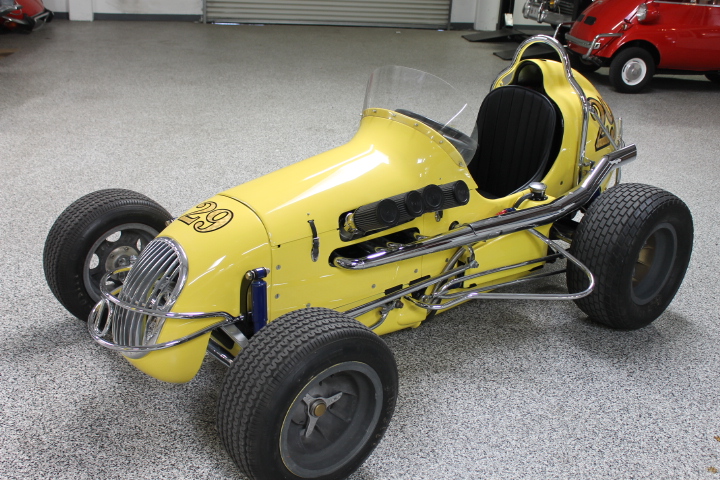 .
Wow!