This '69 Firebird 400 was completely Rotisserie restified in 2009, and it is absolutely spectacular!   It's an original PHS documented 400 4 speed car, sold new in Fullerton, California!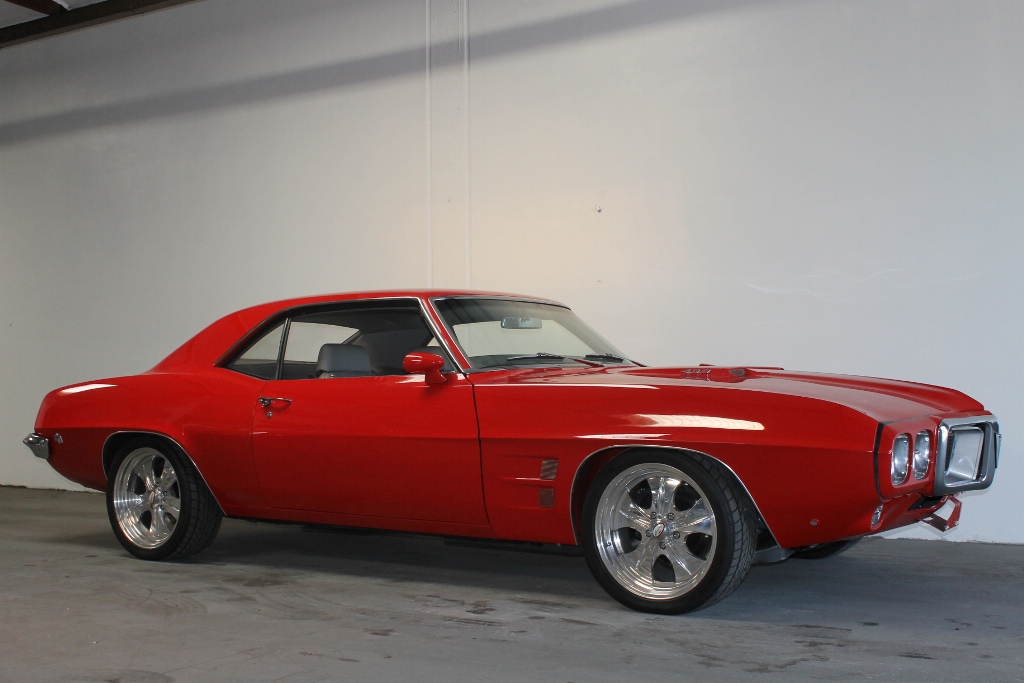 .
The car was done to the highest standards throughout! The paint and bodywork is incredible – it is super deep, and show quality. The whole car is show quality!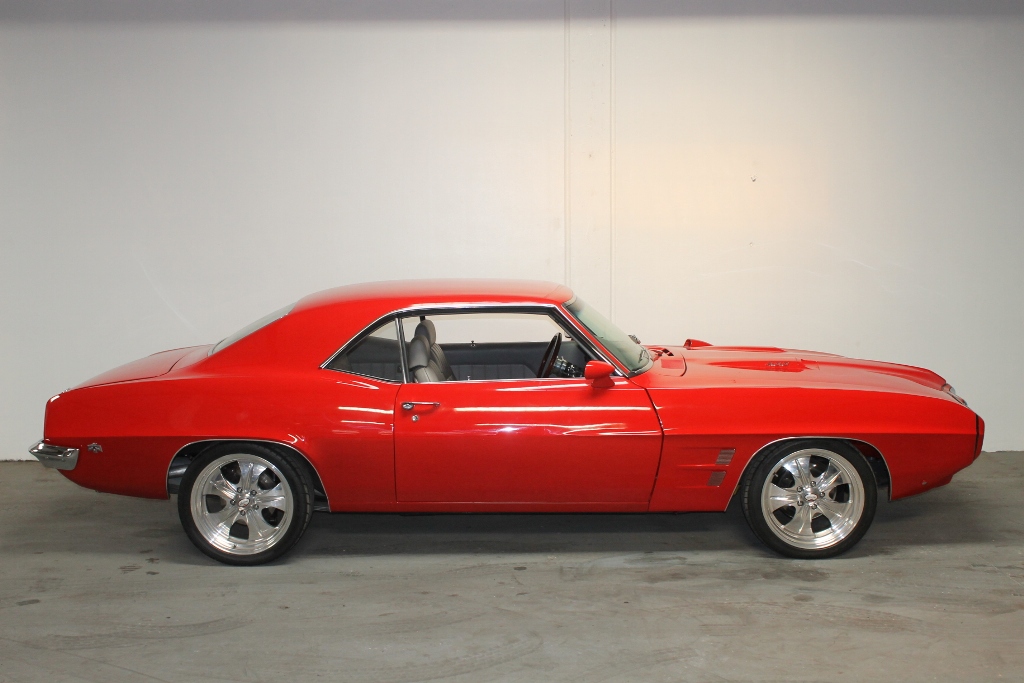 .
Look at those big Boyd Coddington wheels are  tucked underneath the factory sheetmetal – they fit perfectly! they're 18″ Wheels with staggered tire sizes to fit the wheel openings. Z rated tires, too.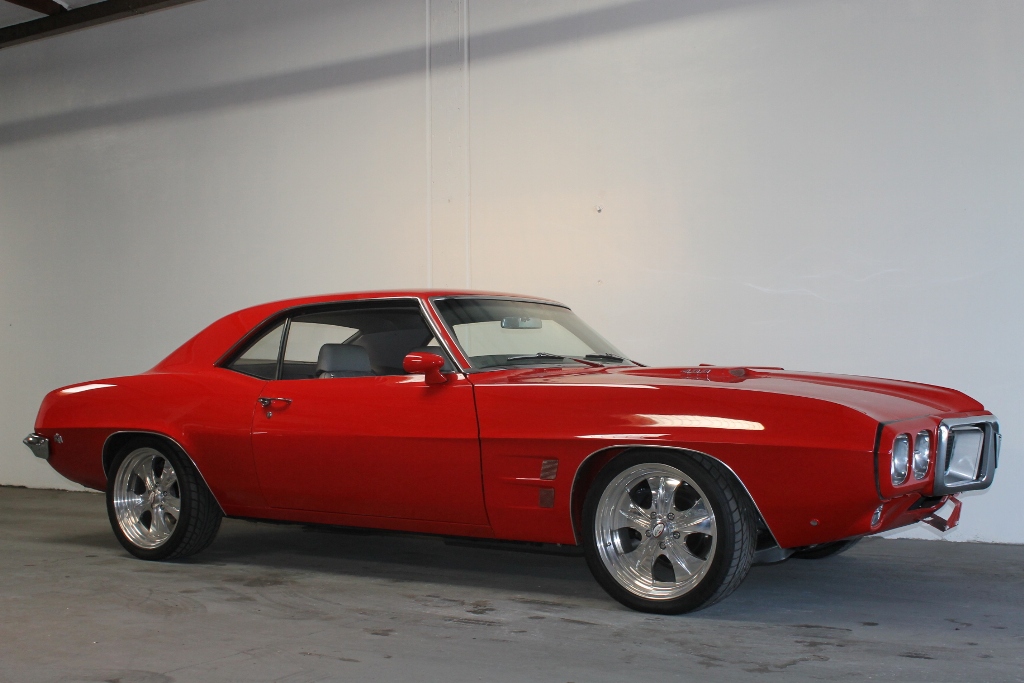 .
Wow!  The prettiest Firebird ever!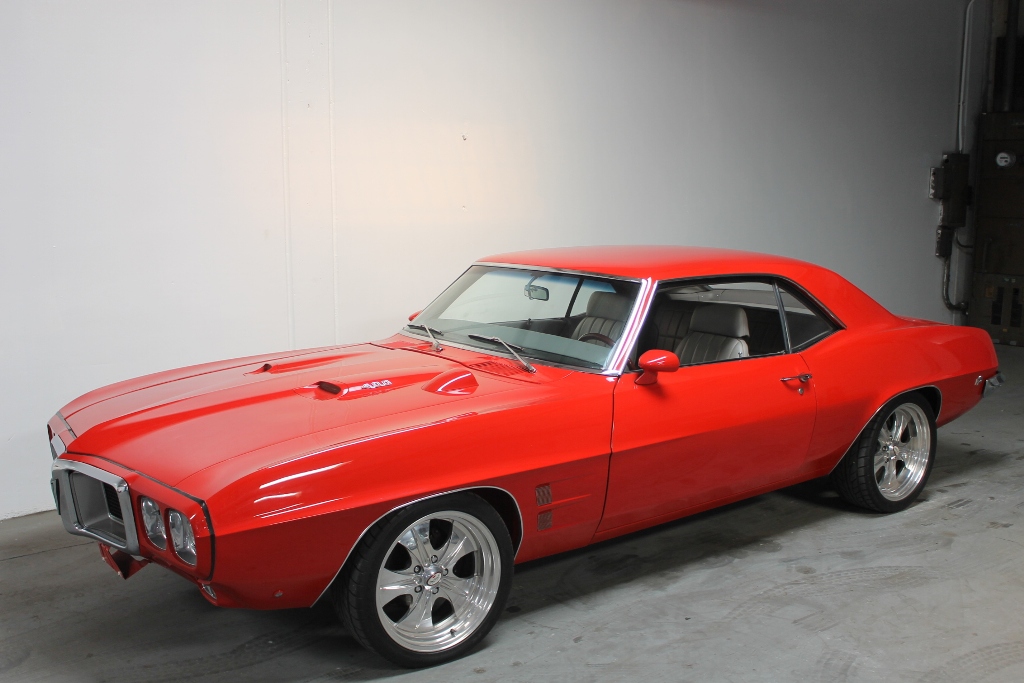 .
Spectacular!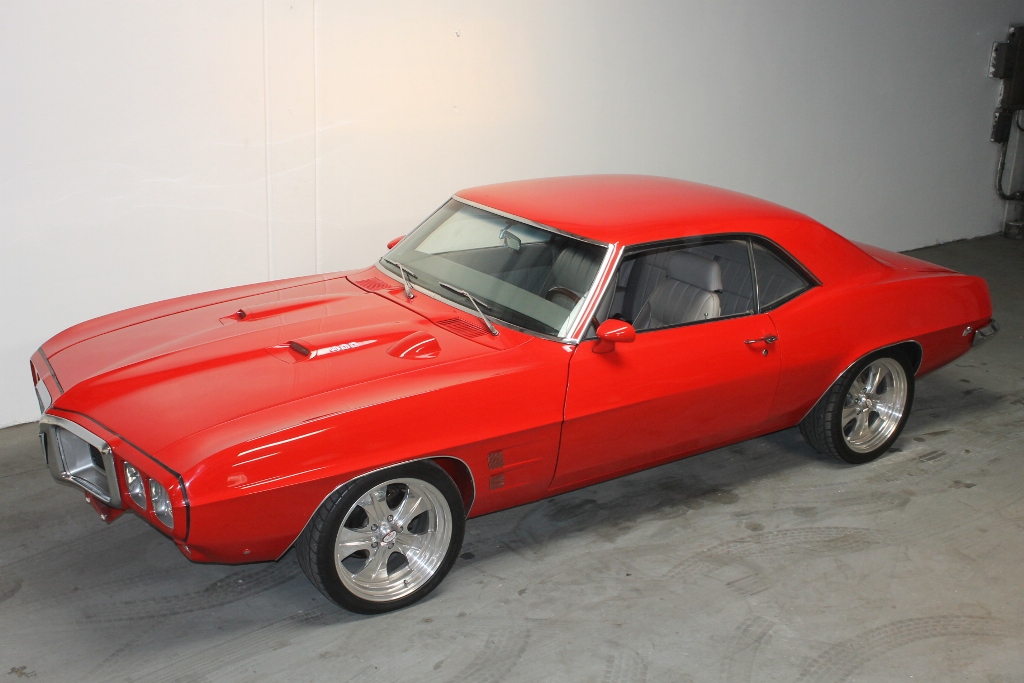 .
69 is a great year for the Firebird.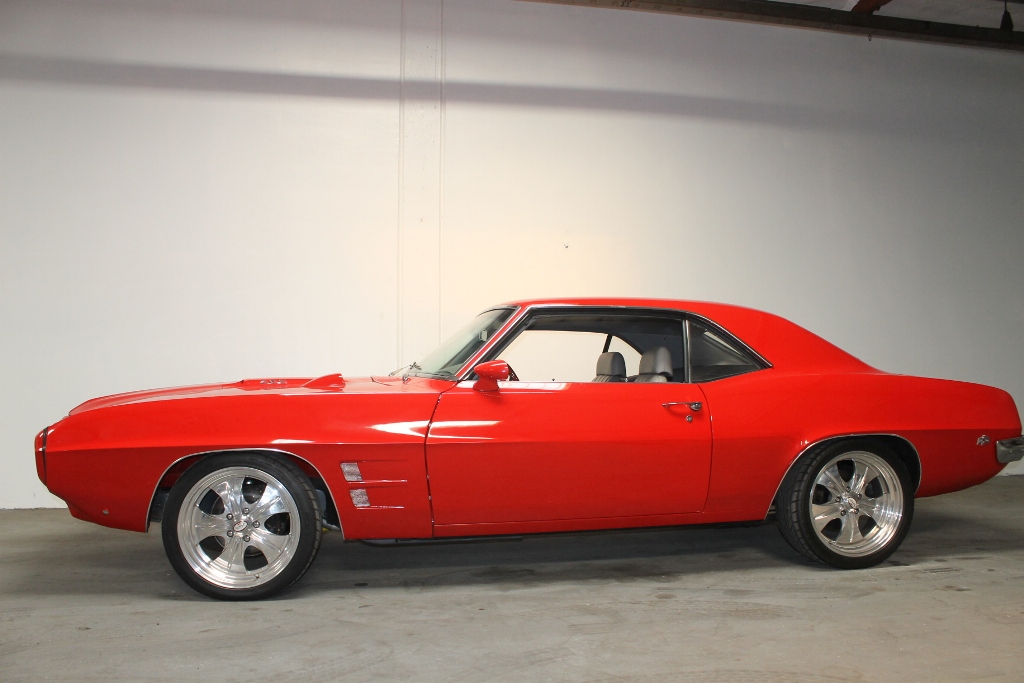 .
Perfect Stance and attitude.
.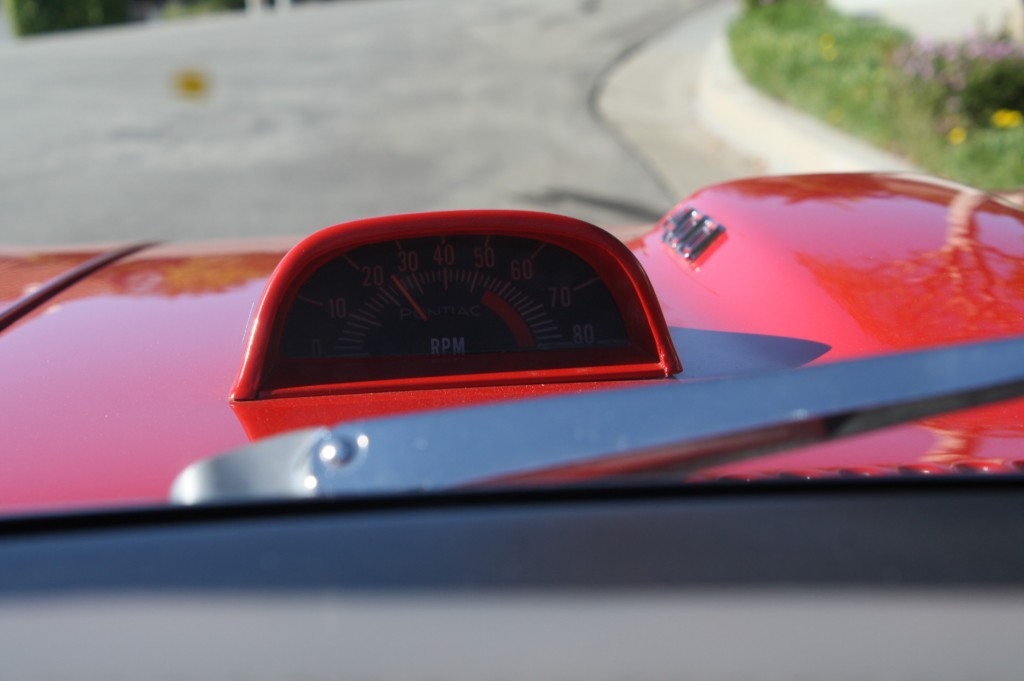 .
Here's one of my favorite Pontiac accessories, a hood tachometer – and, you can see this one is working too! Everything on this car works great.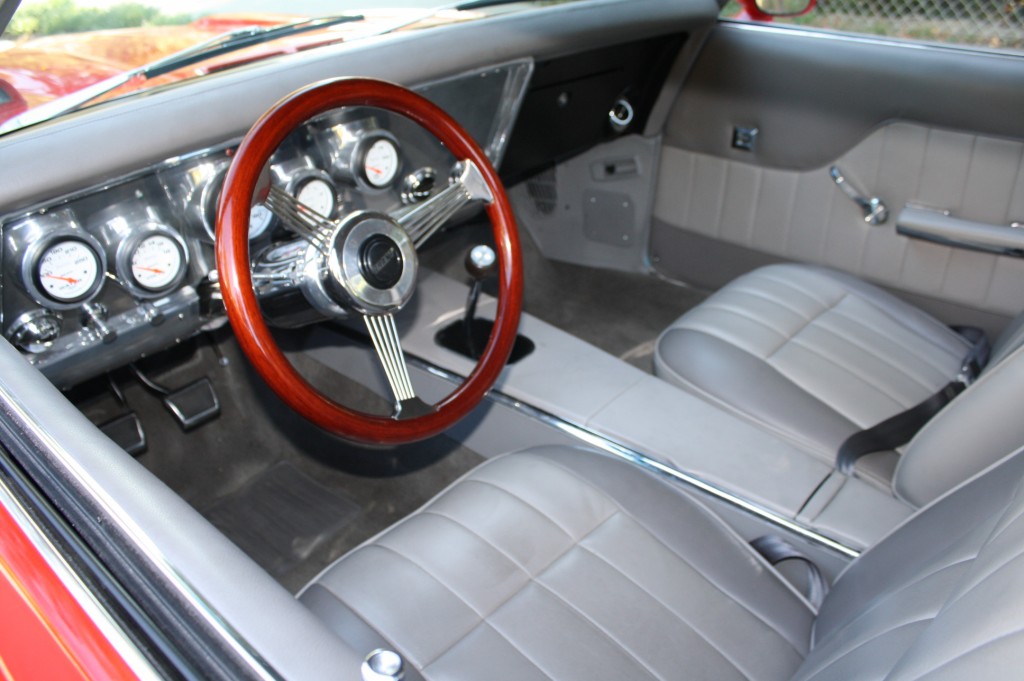 .
The dashboard is incredible, all custom fabricated from Aluminum, and beautifully crafted. It's spectacular with Auto-Meter Phantom gauges.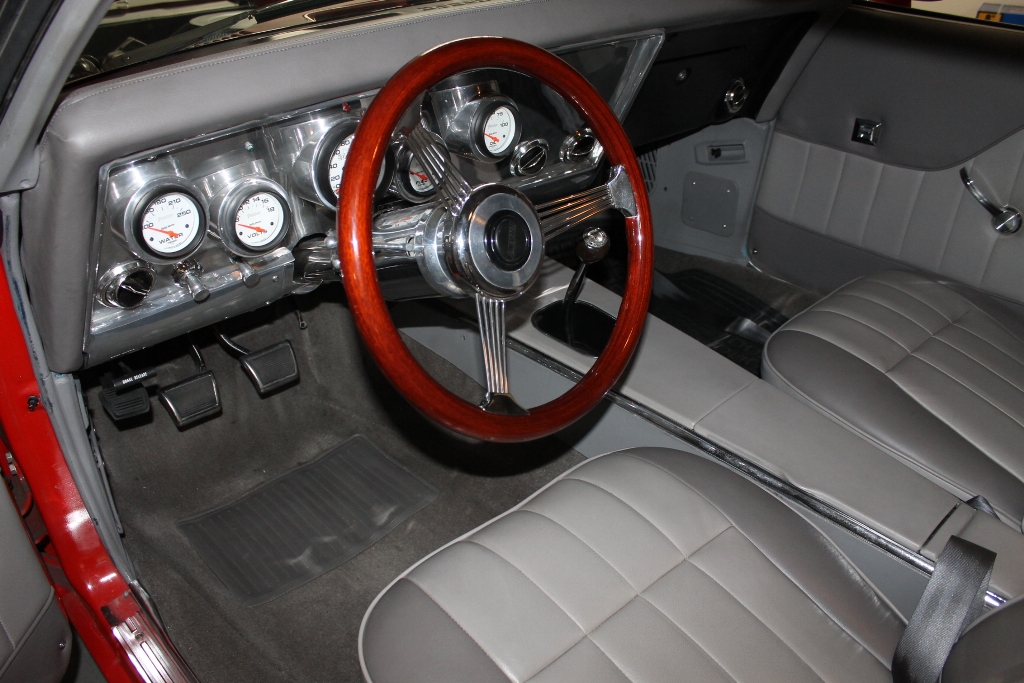 .
Another view of the beautiful dash.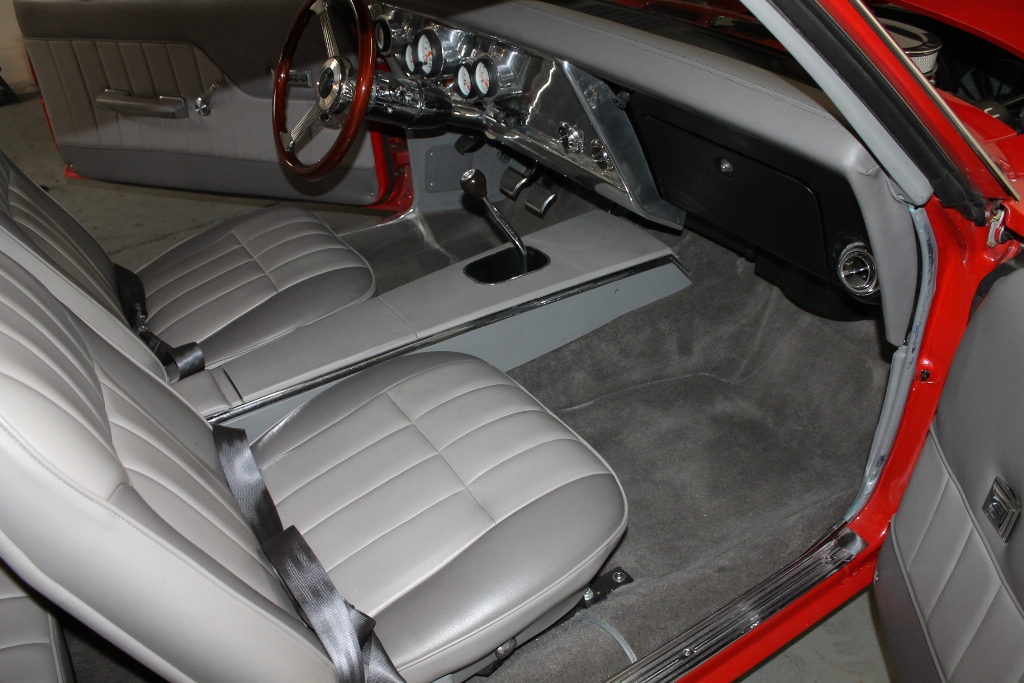 .
Gorgeous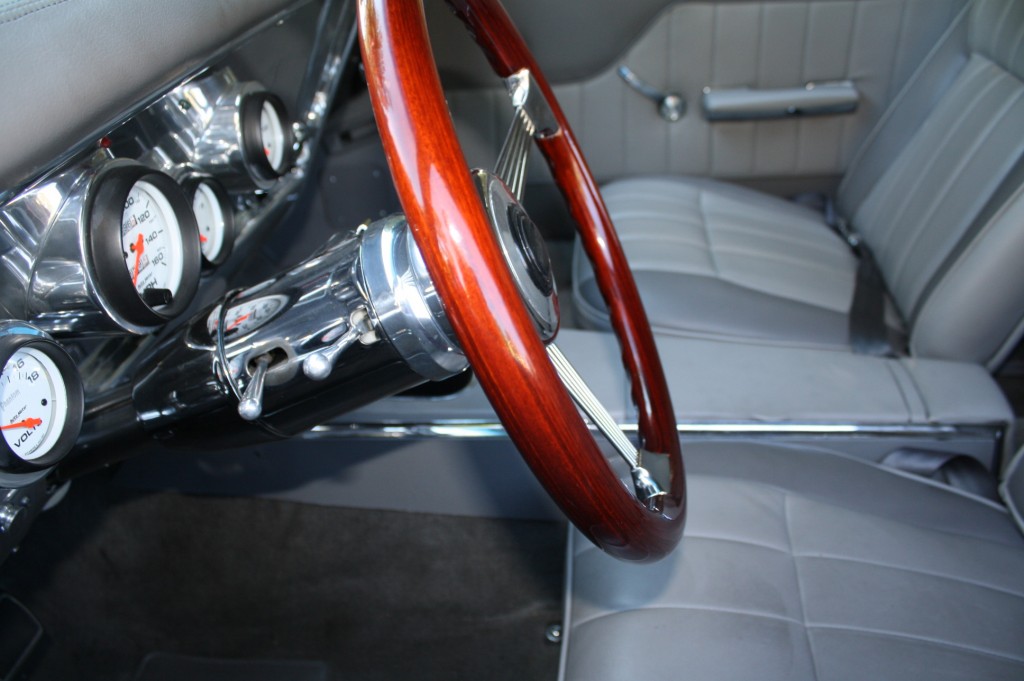 .
The Grant Rosewood Banjo steering wheel and polished Tilt Steering column are nice touches!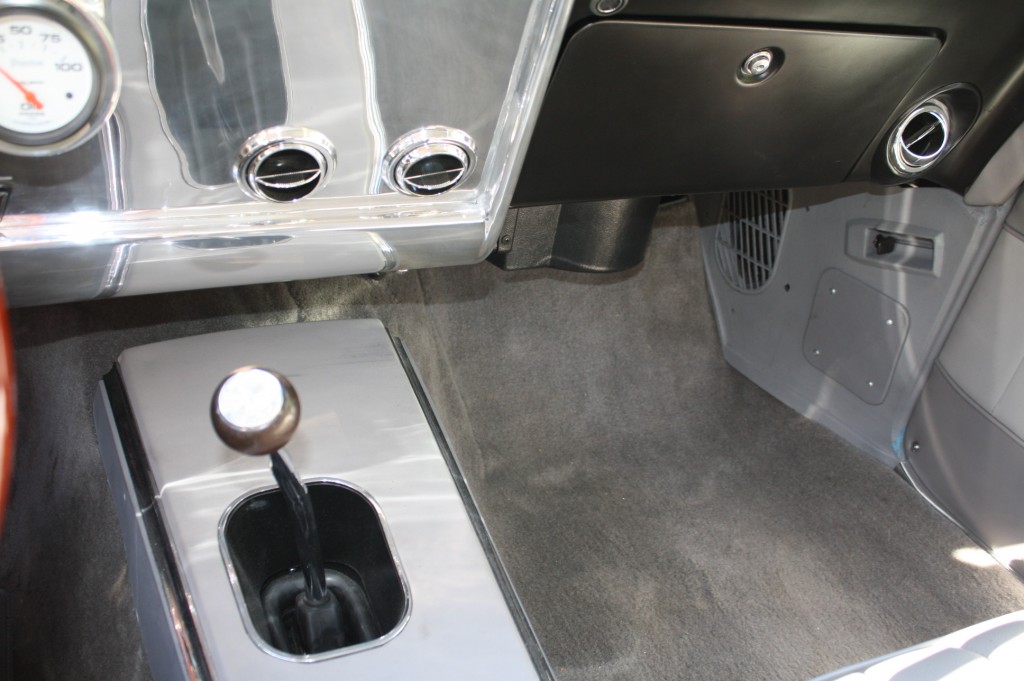 .
It's a Factory 4 Speed car, with console and correct shifter. The shifter is super smooth and feels great.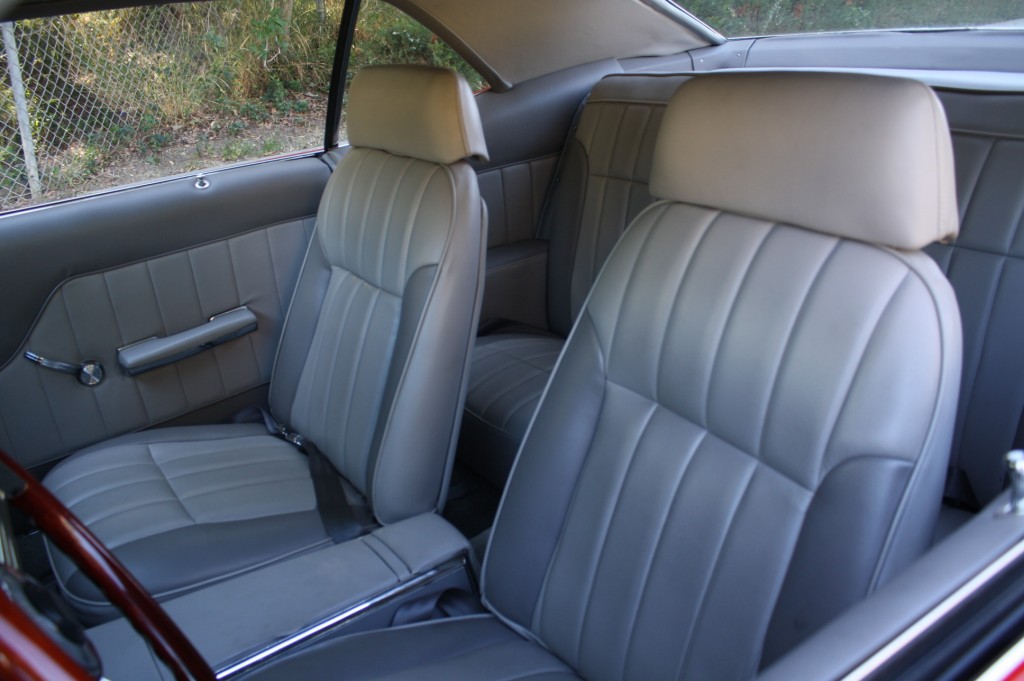 .
Buckets & Headrests!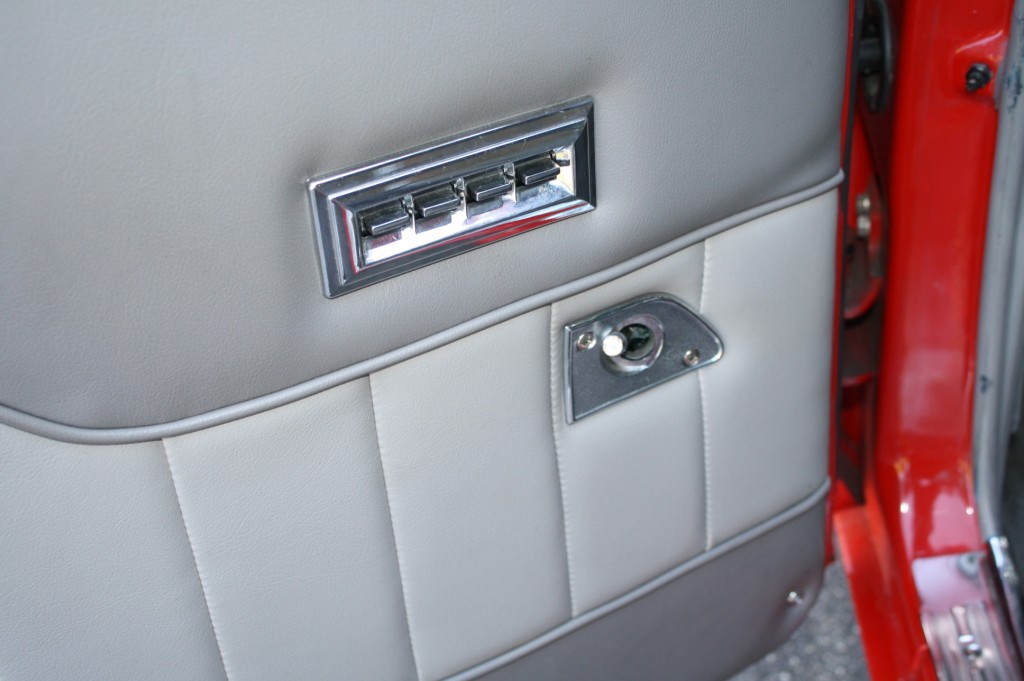 .
Power window switches.  All 4 of 'em work vigorously.  Also note the Remote mirror control.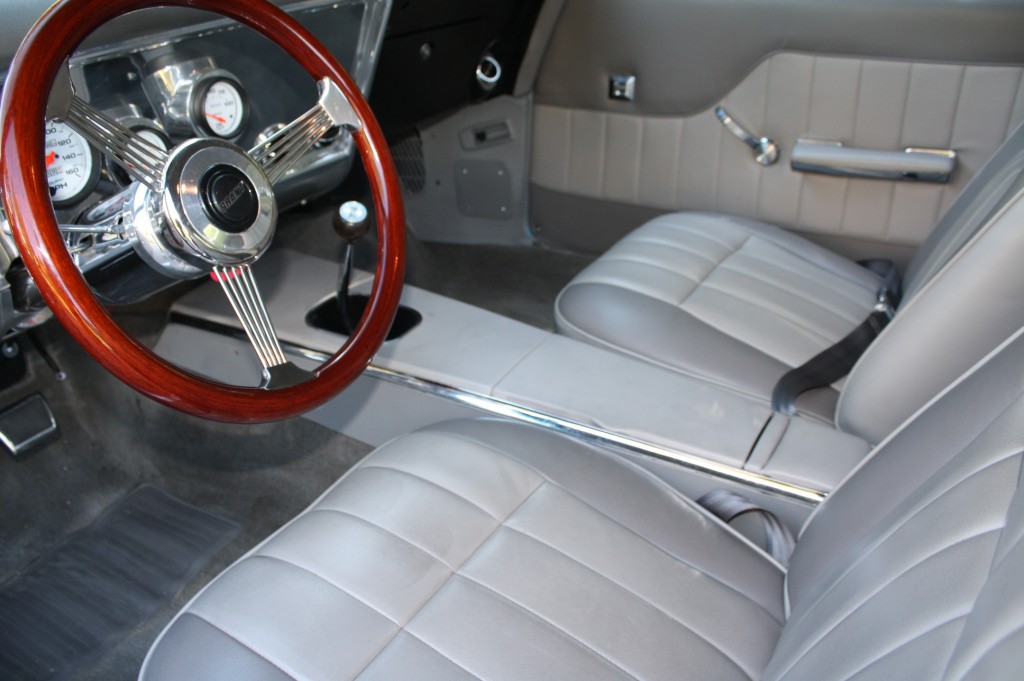 .
This interior could not be any nicer – custom, but done in a tasteful way.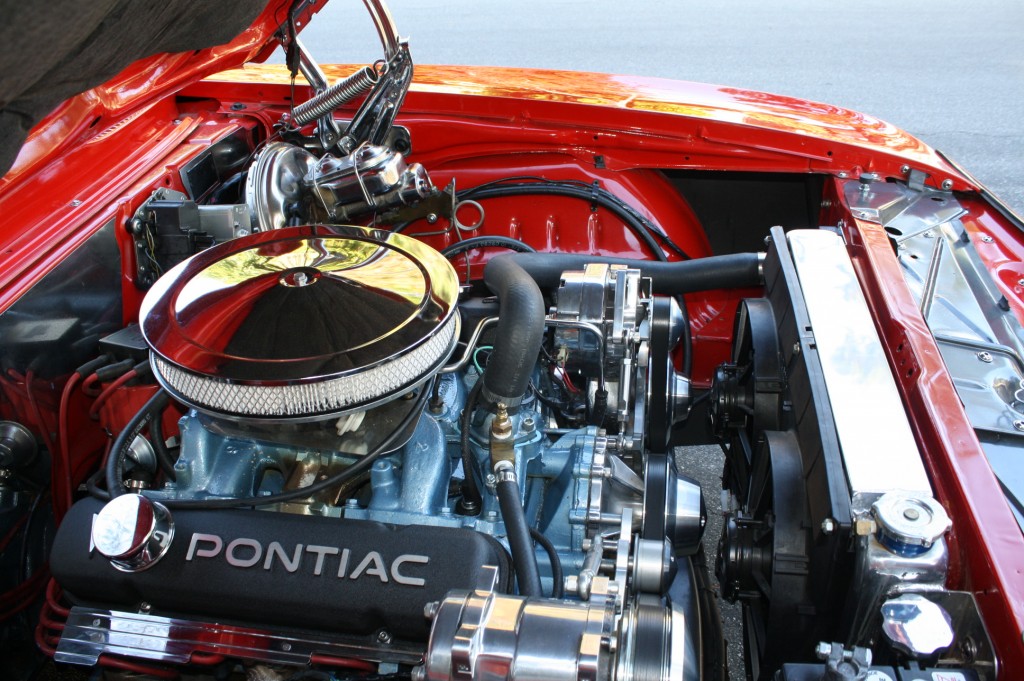 .
Look at that ENGINE!  It's the correct WZ 400 Block, with serpentine belt system, hot rod Air ( Hot Rod Air is a modern street rod style Air conditioning system. It works great!). It really runs great, good power, good oil pressure, and cool operating temperatures – 180 to 190 all the time.  I did note an oil leak, presumably a rear main seal.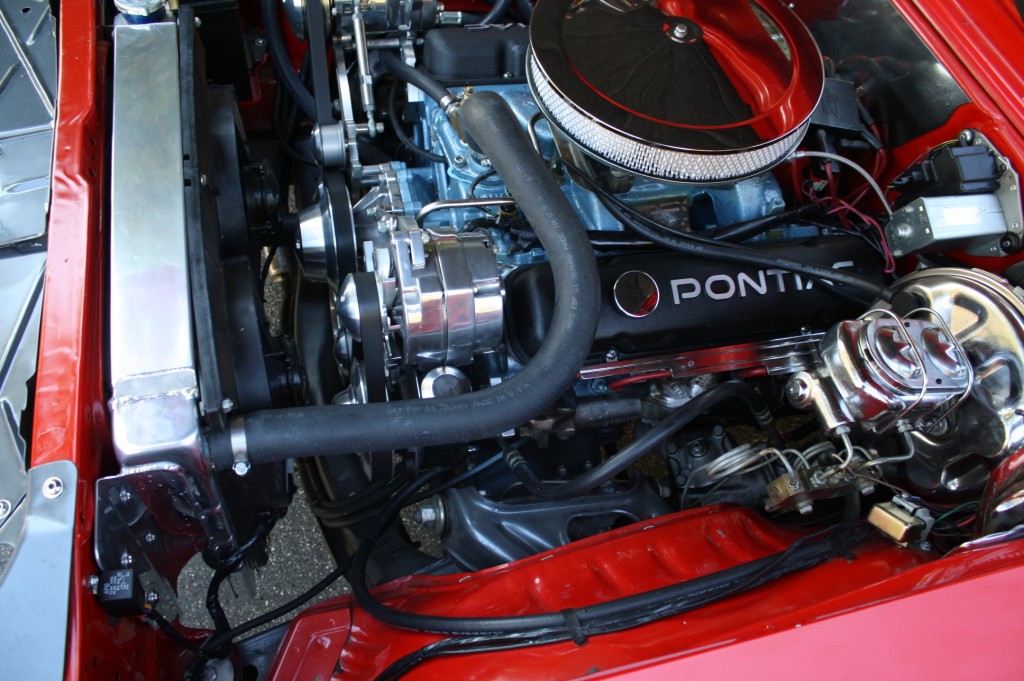 .
Power Steering and Power 4 WHEEL DISC BRAKES !  Aluminum radiator  too, with thermostatically controlled dual electric fans.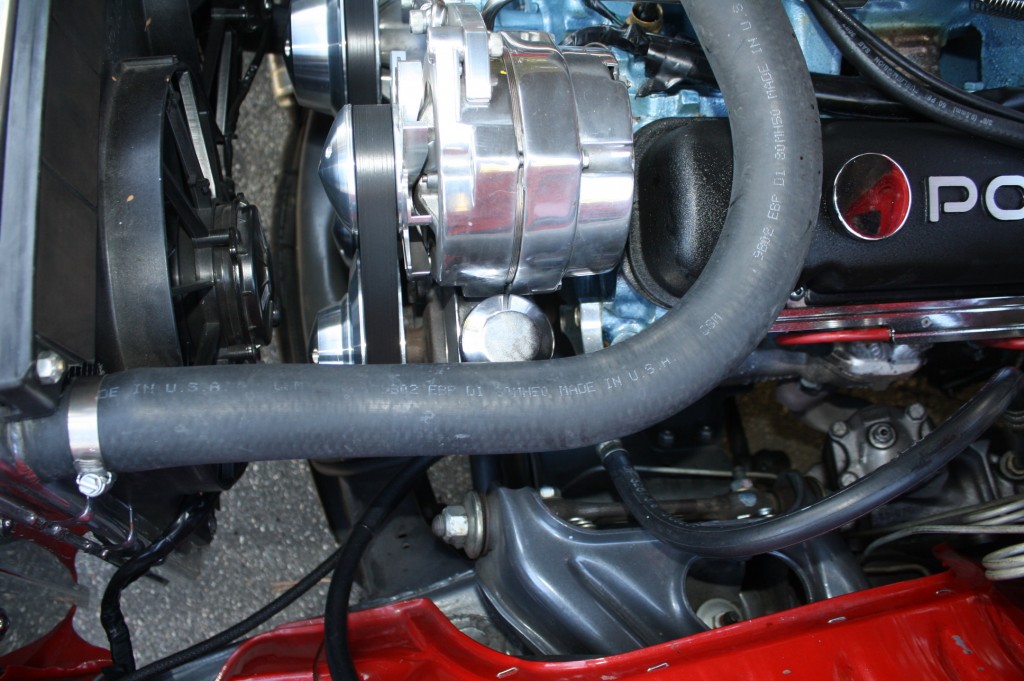 .
Even the A-Arms and Subframe were powdercoated when the restoration was done!  Look how clean it all is underneath!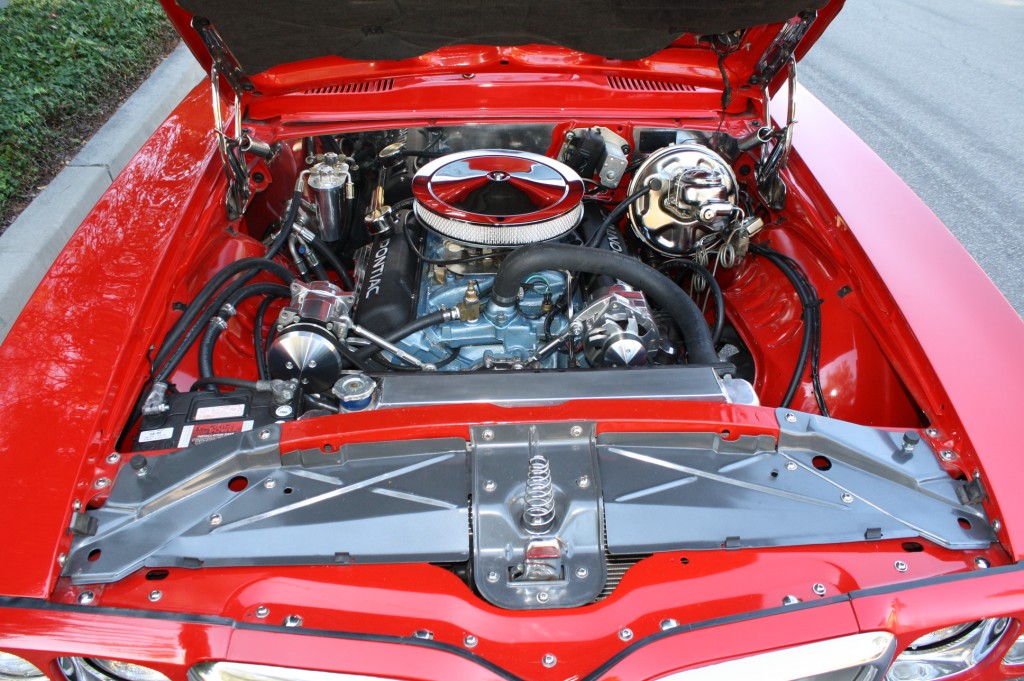 .
Every detail is nicely finished and pretty, like all those allen button screws holding the radiator air shrouds on. Everywhere you look, this car is beautiful!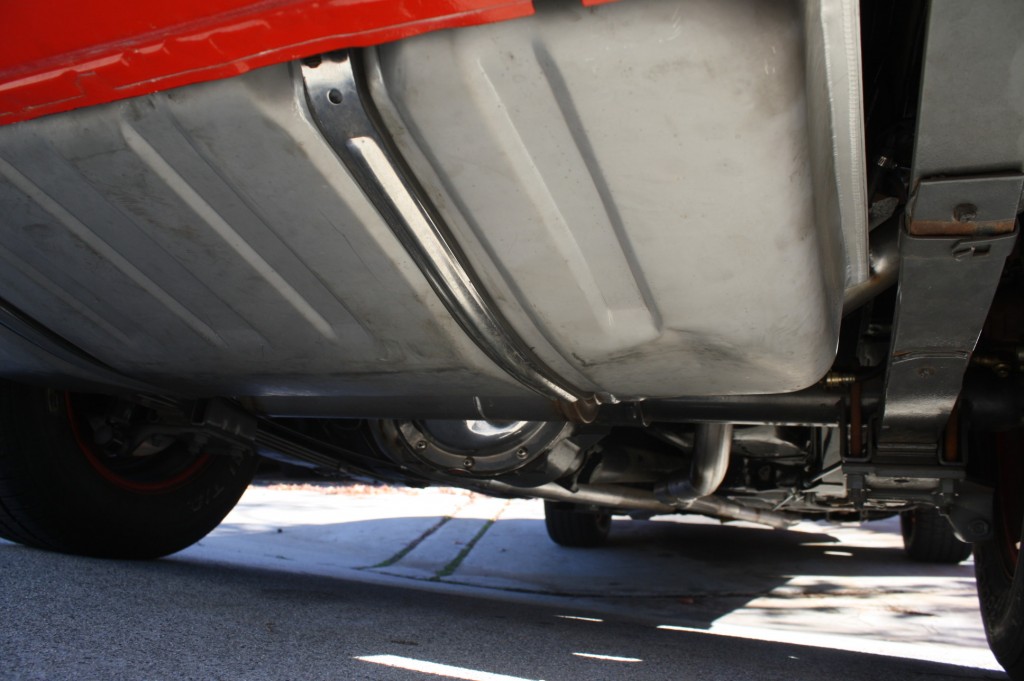 .
Look how clean it is underneath!  With new gas tank, 10 bolt positraction rear axle, and clean painted body sheetmetal and aluminized exhaust!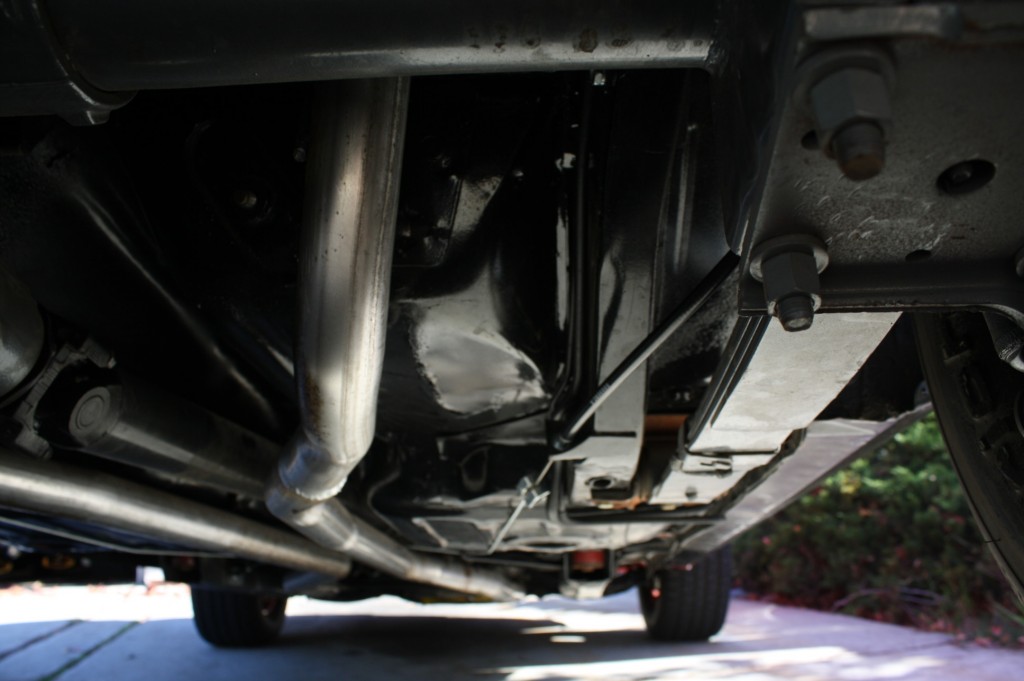 .
Here's another view of the clean undercarriage. This car was frame-off restored !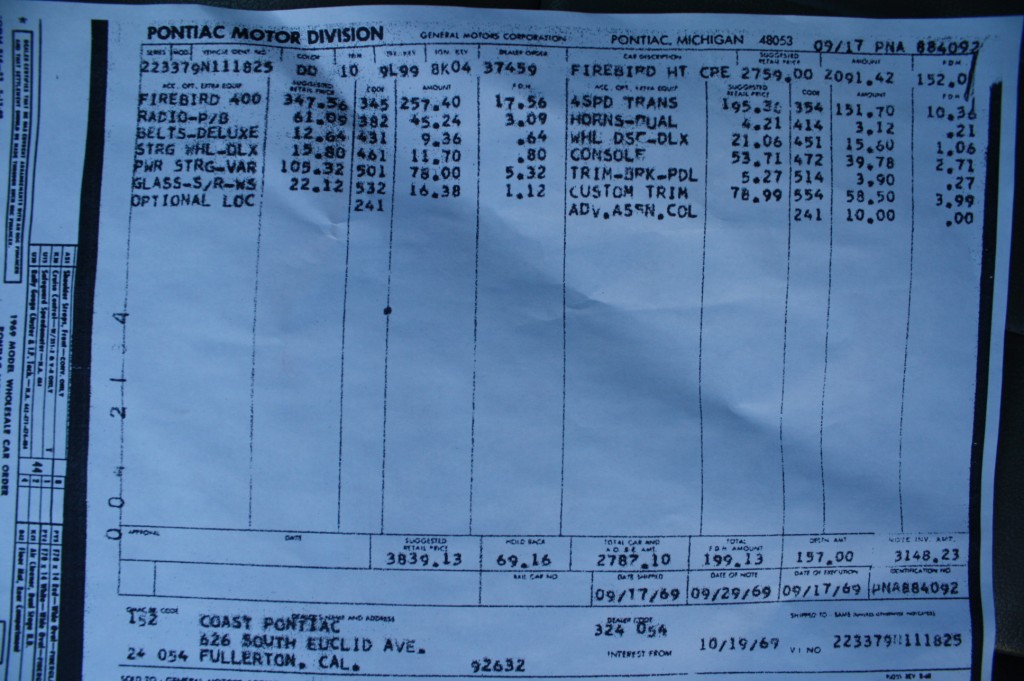 .
Here's the Pontiac Historic Services document, showing the car started life as a 400 4 speed, and was delivered new in California, where it has remained ever since!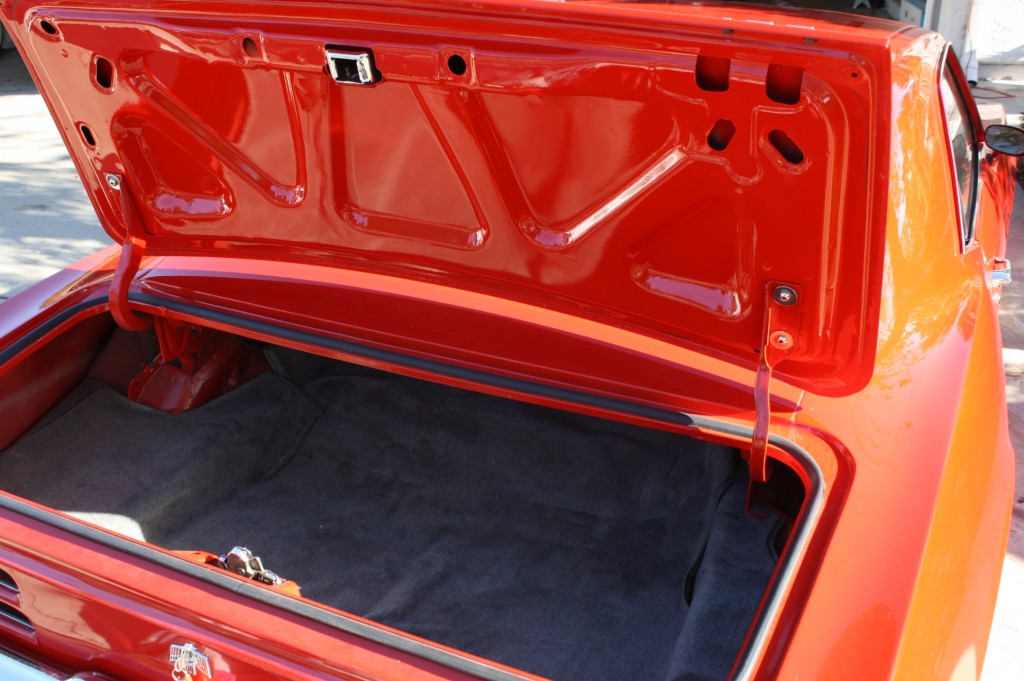 .
The trunk is nicely finished, with matching grey carpet over clean, original sheetmetal.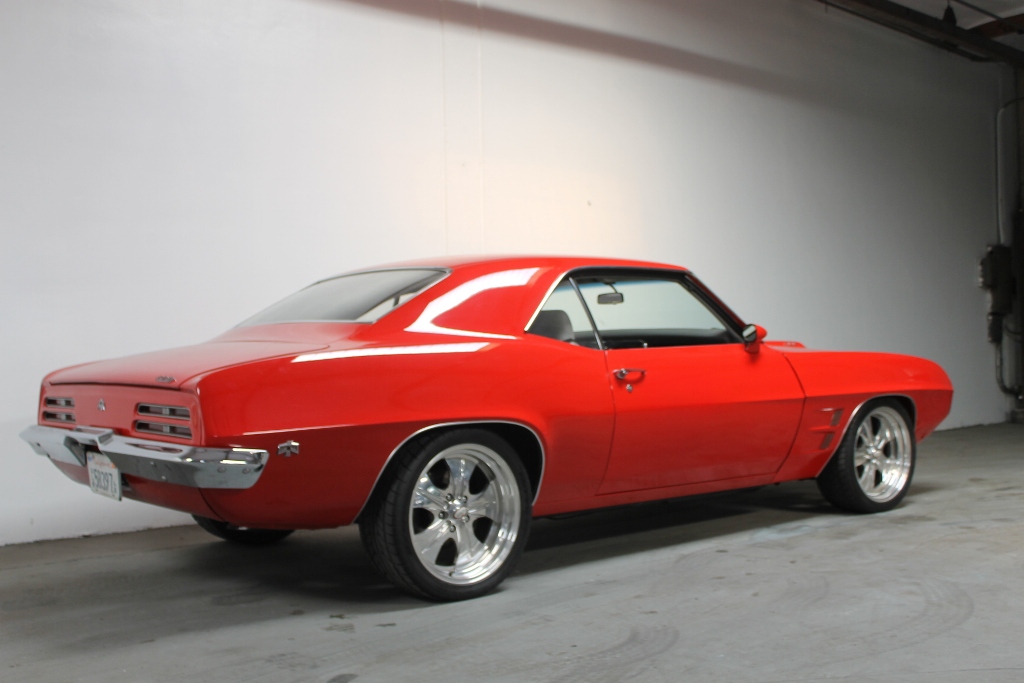 .
Look at the reflection on the paint, that paint is wonderful show quality work!
.
Wow!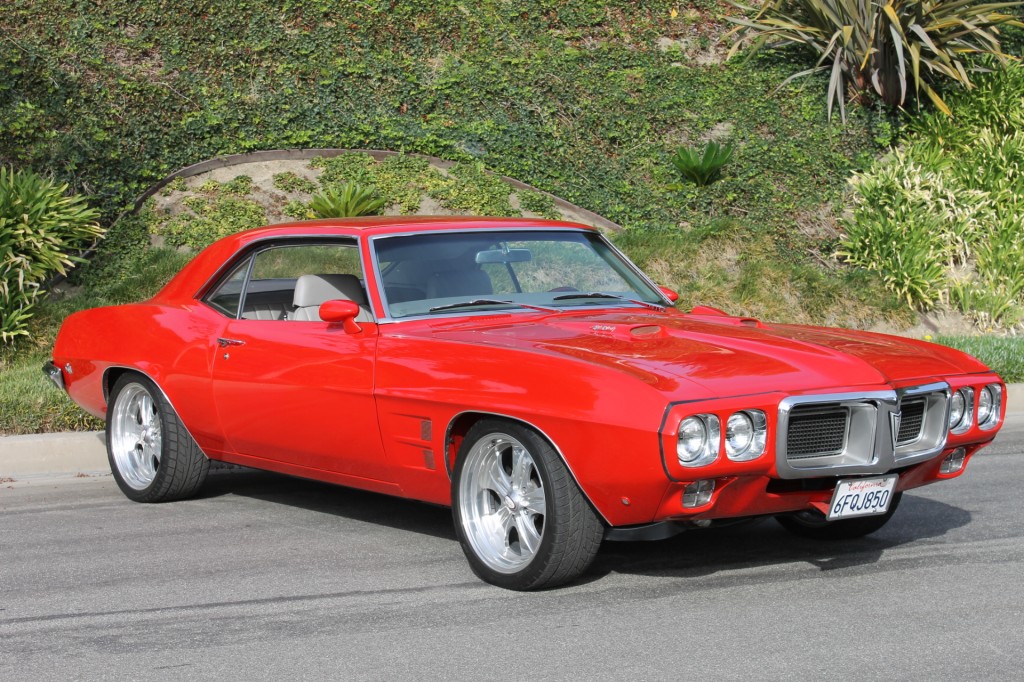 Stunning! Ready for show or maybe the Hot Rod power tour!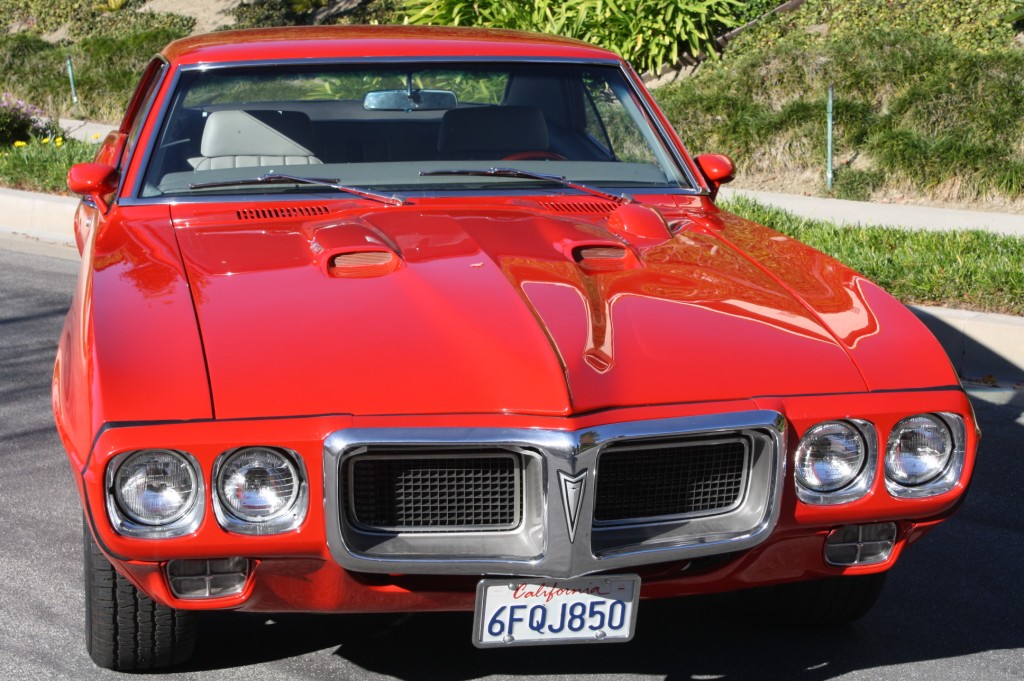 Unbelievably nice!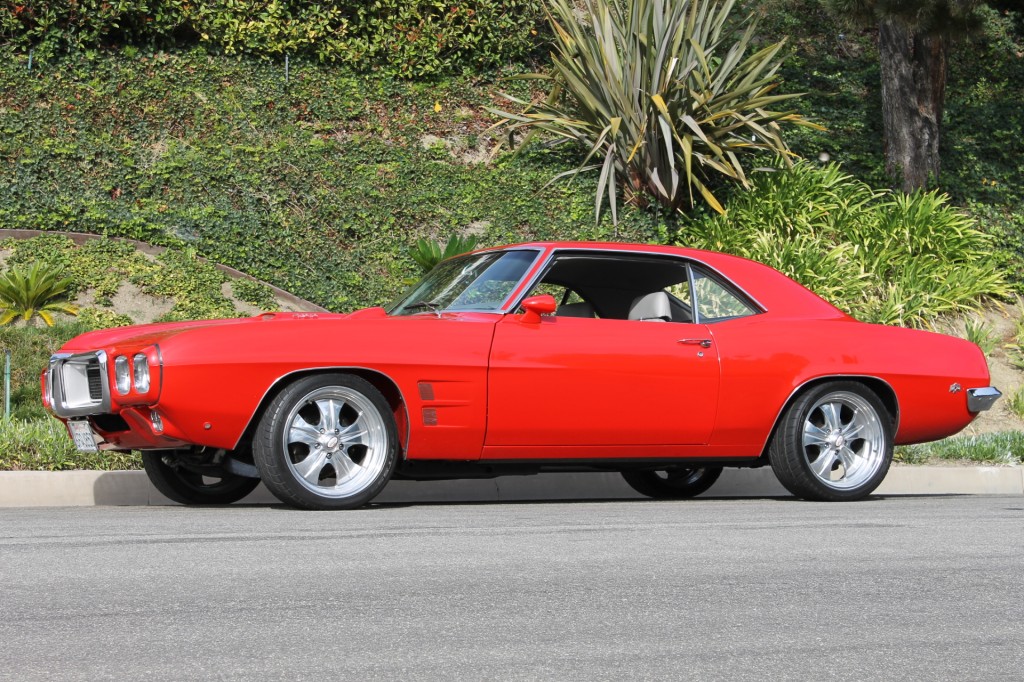 Lovely!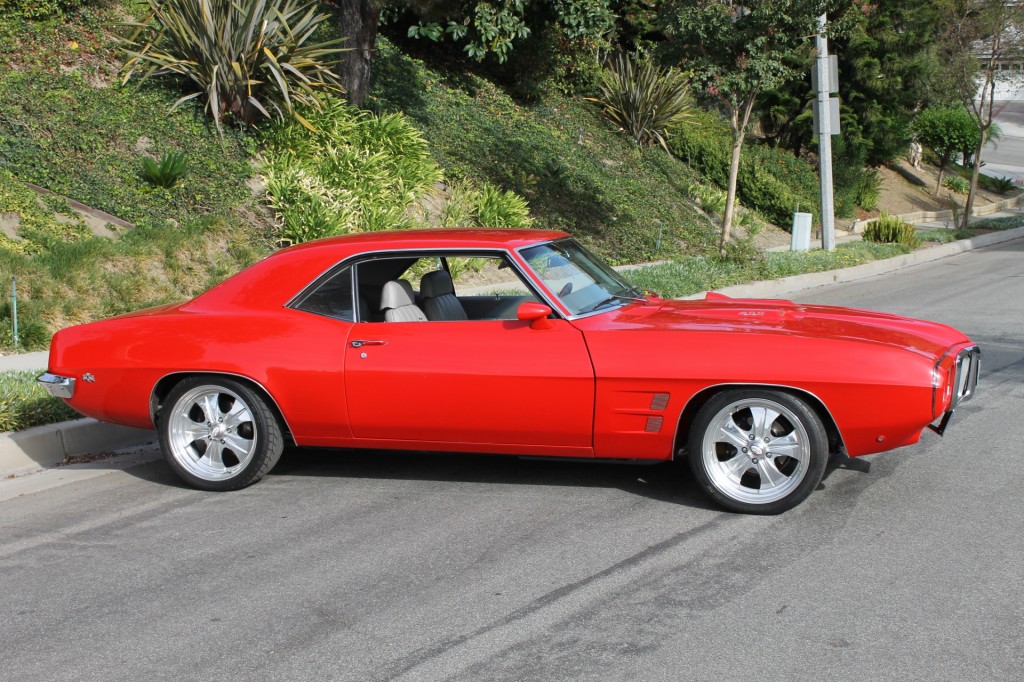 Ready for you to enjoy now!
Offered by the Vault Classic Cars Dealership in Fullerton, CA. Please call us with any questions at 714-401-1047 .
International customers are welcome to bid ! We've sent many cars overseas.
THERE IS NO COOLING OFF PERIOD UNLESS YOU OBTAIN A CONTRACT CANCELLATION OPTION.  California law does not provide for a "cooling off" period for vehicle lease or purchase contracts. Therefore, you cannot later cancel such a contract simply because you change your mind, decide the vehicle costs too much, or wish you had acquired a different vehicle. After you sign a motor vehicle purchase or lease contract, it may only be cancelled with the agreement of the seller or lessor or for legal cause, such as fraud. However, California law does require the seller to offer a 2 day contract cancellation option on used vehicles with a purchase price of less than $40,000, subject to certain statutory conditions. See the vehicle contract cancellation option agreement for details.
The prospective purchaser of a vehicle may, at his or her own expense and with the approval of the dealer, have the vehicle inspected by an independent third party either on or off the dealership premises.  All Prices shown DO NOT include California Sales Tax,  DMV fees, smog certificate on post-1975 vehicles, Documentation fees, and any late registration fees owed to DMV. Out of state customers are responsible to pay sales tax and any other government fees in their own state.  Out of state customers are not required to pay California Sales Tax and DMV fees  IF the car is shipped by ICC licensed carrier, AND  a notarized statement of delivery is signed upon delivery.  If you  fly in and drive it home, we are required to charge Tax and DMV for driving on California roads ! Car is sold mileage exempt due to age, meaning it's not possible to know the exact mileage on a car of this age. All signed contract documentation must be received AND full payment received before the car will be released to the new owner.
Sold AS-IS, with NO WARRANTY.
We are happy to work with legitimate overseas buyers, and we can assist with getting the car shipped to most international ports. Shipping is at buyers expense, the car is sold FOB Anaheim, CA. There is an additional $200 cost to flatbed the car to any freight forwarder in the Los Angeles, CA area. Please contact us with any questions during Pacific business daylight hours at 714-401-1047