This 1973 Jaguar Series III Roadster is offered by the Vault Classic Cars dealership in Fullerton, CA .  714-401-1047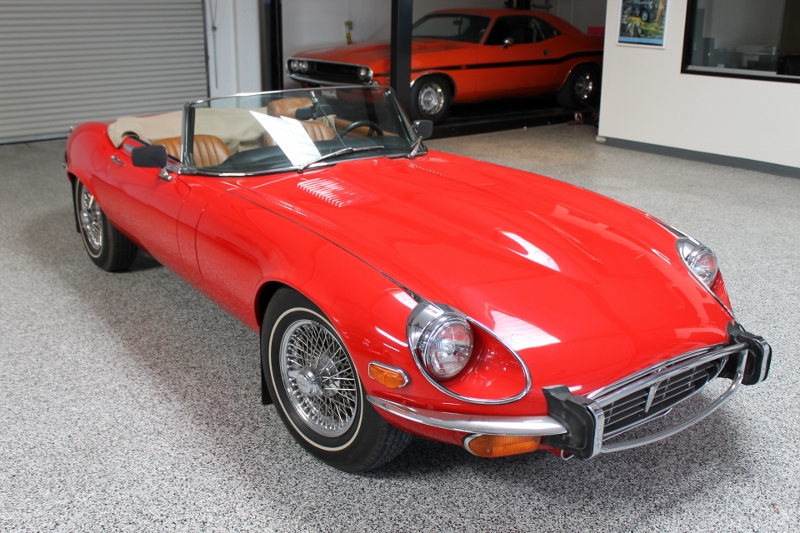 beautiful in red with chrome wire wheels.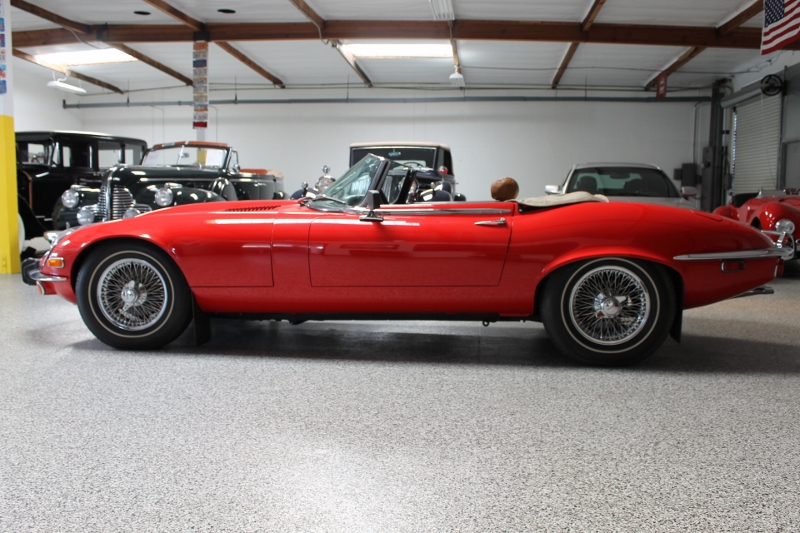 .
The Series III Jaguar Roadster, equipped with carbureted V-12 Engine and the desirable 4 speed manual transmission.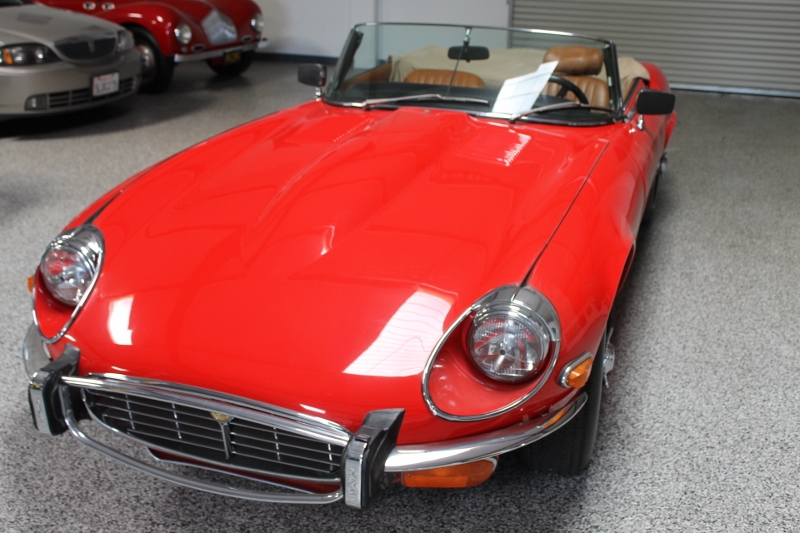 .
Excellent paint and chrome plating.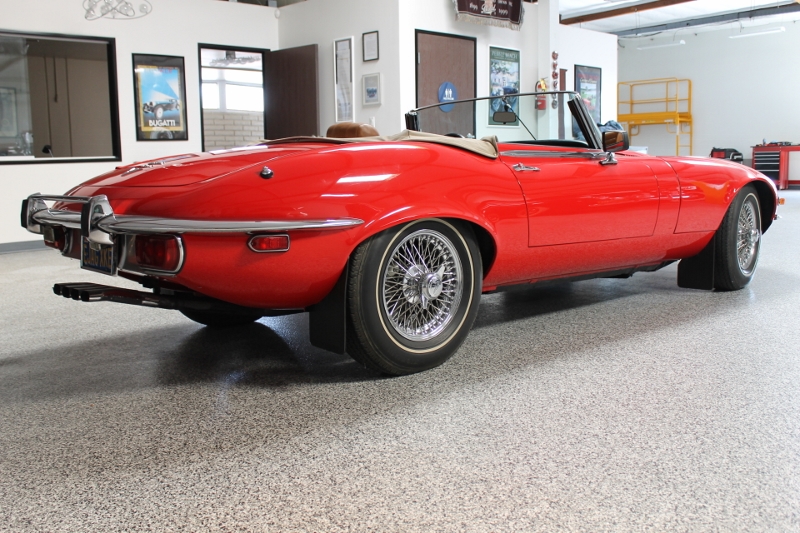 .
Love those dual exhausts , each with dual exhaust tips exiting to the rear of the car!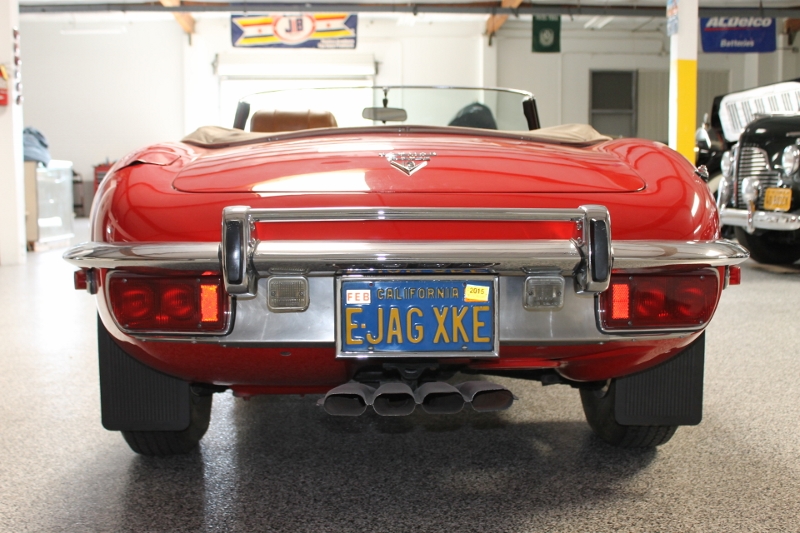 .
Blue California License plate – same California owner since 1982.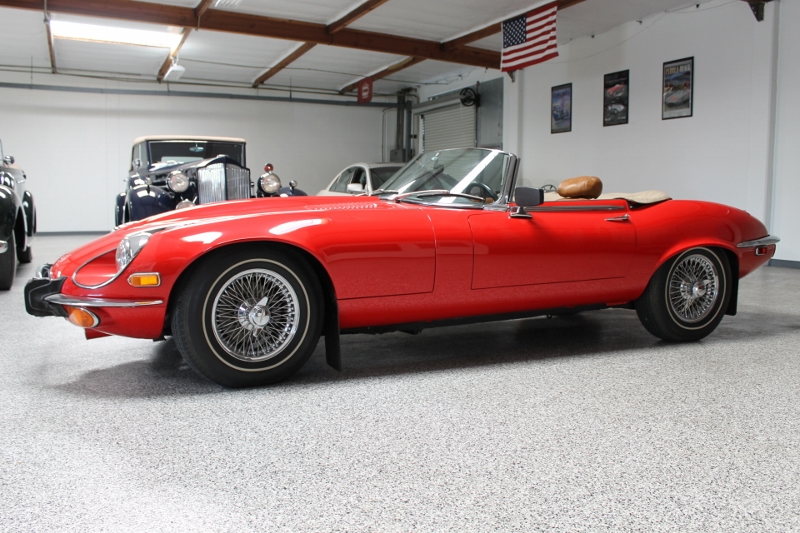 .
Gorgeous!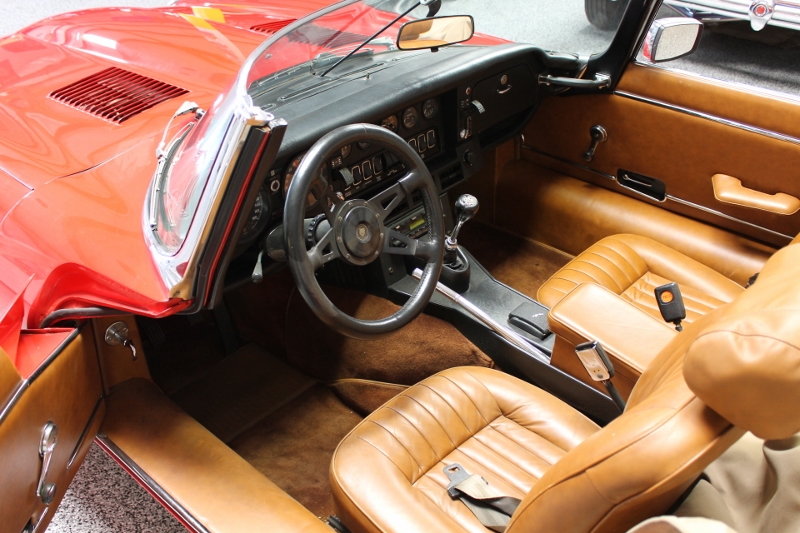 .
Leather interior beautifully done.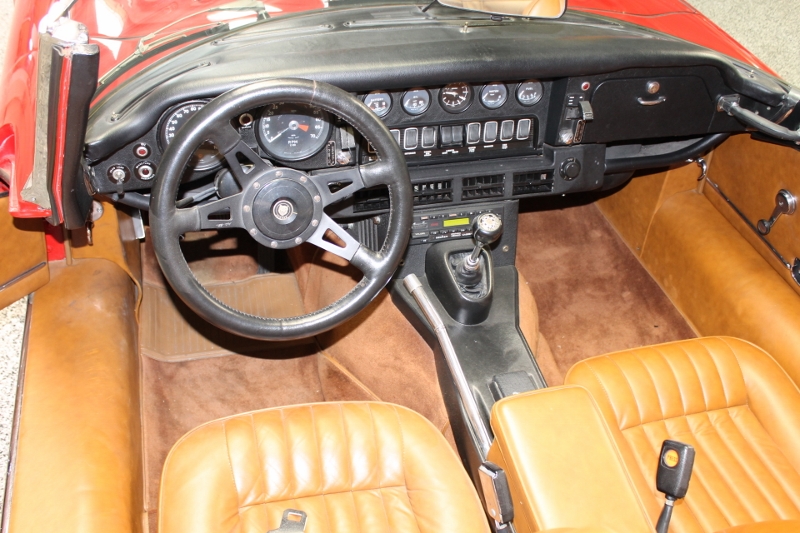 .
Excellent throughout.  Note the Modern Stereo.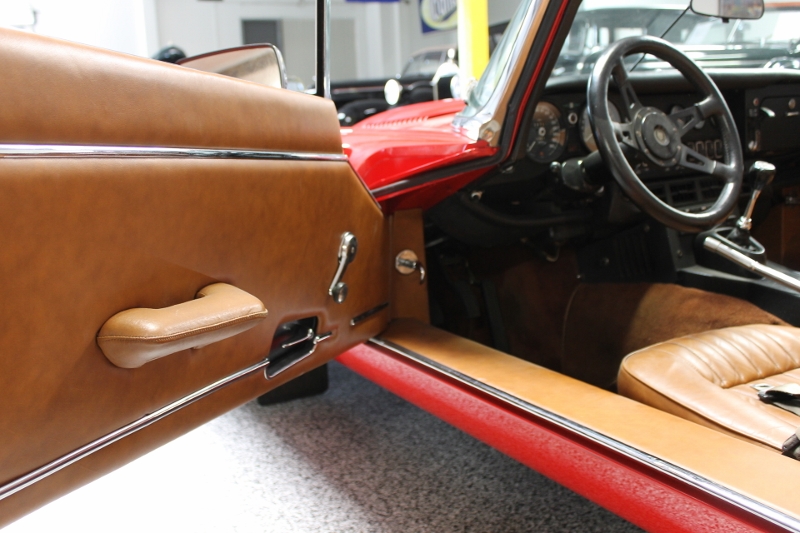 .
Excellent doorpanels and trim.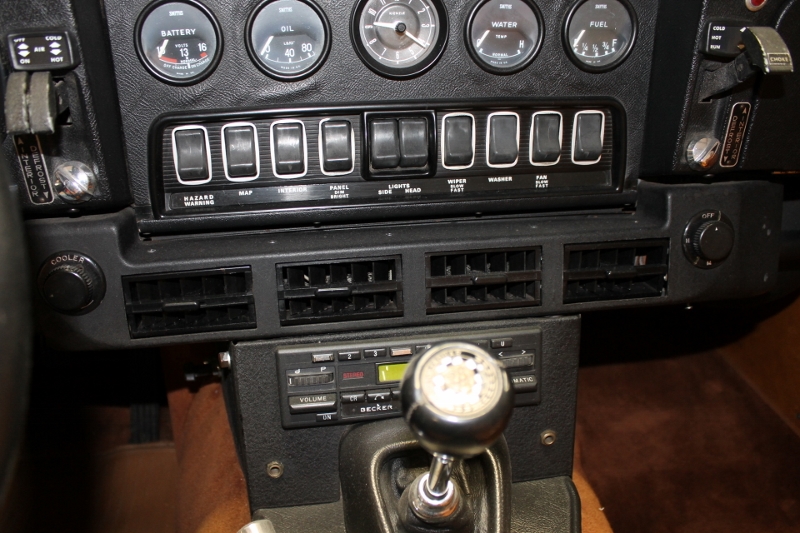 .
Dash in excellent condition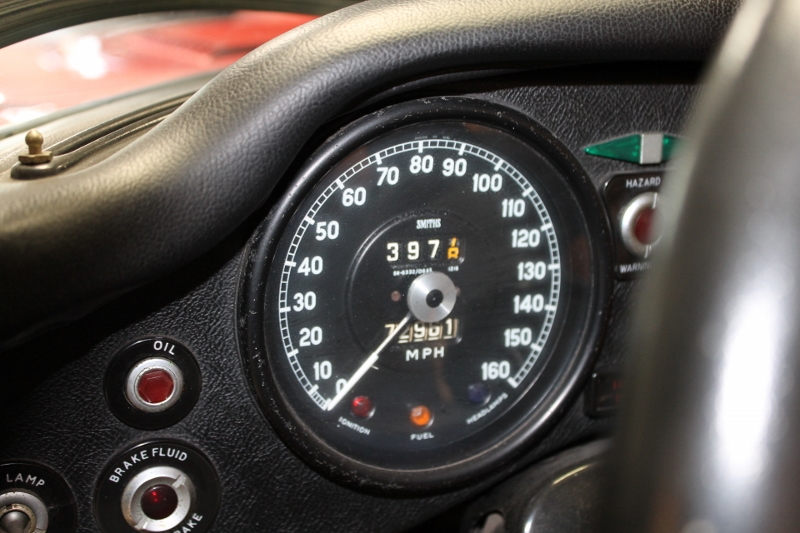 .
Excellent instruments.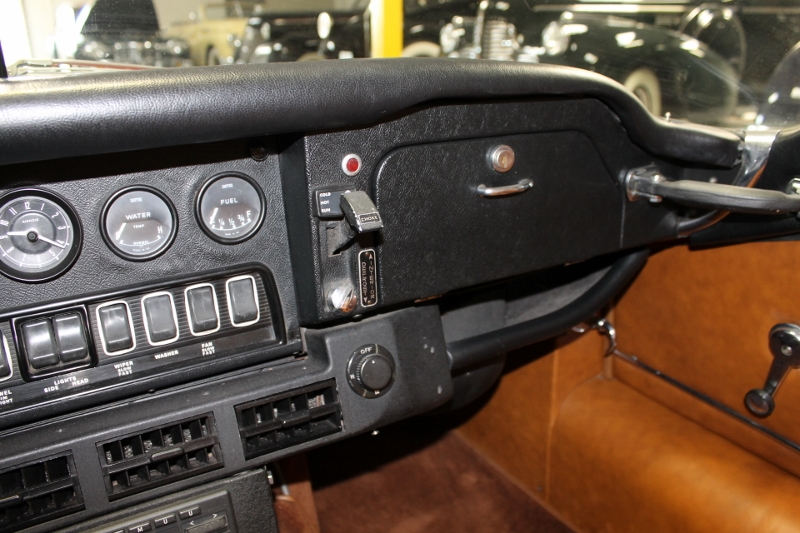 .
Lovely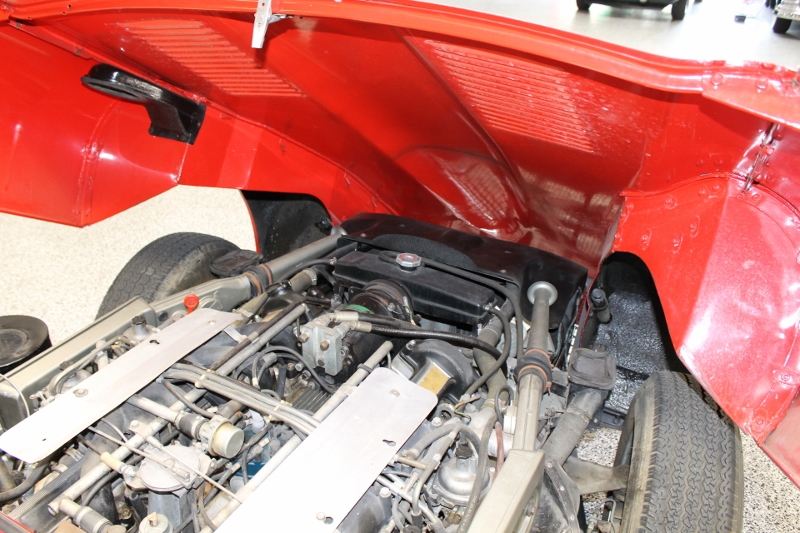 .
Note how clean the inner hood sheetmetal is.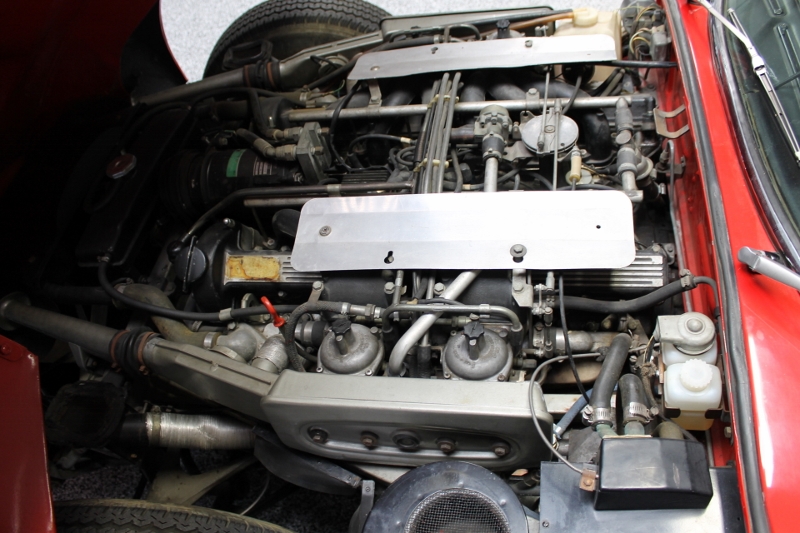 .
The Jaguar V-12, with twin SU carburettors on each bank.  It runs nicely.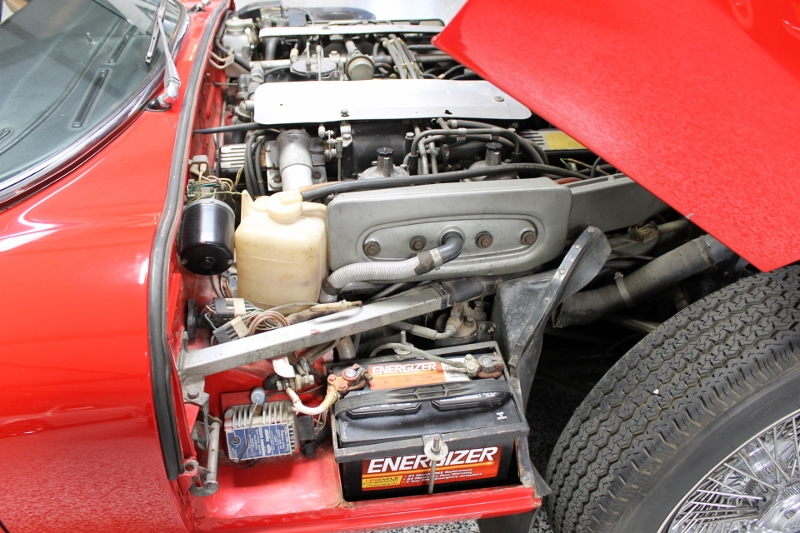 .
Not show detailed but stock and ready for driving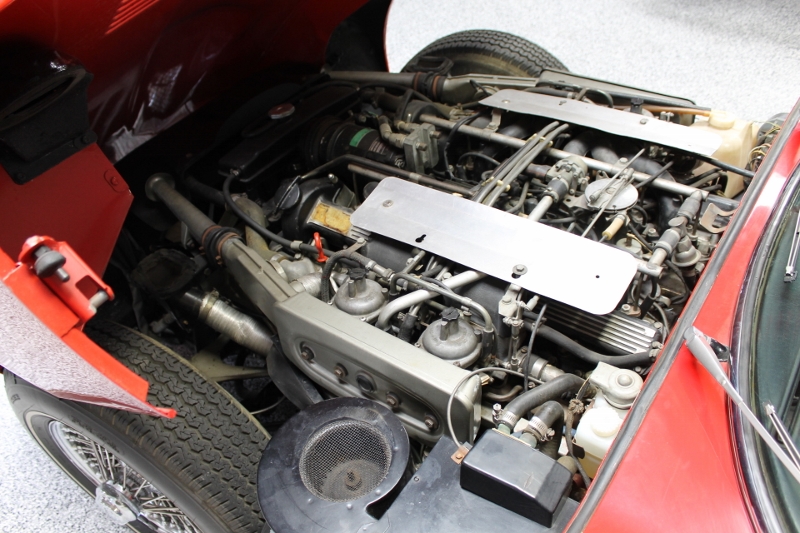 .
Impressive engine bay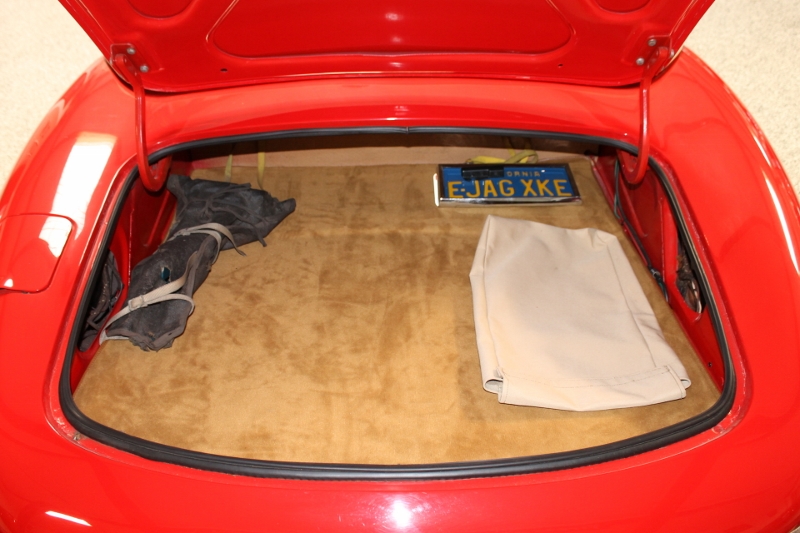 .
Beautifully trimmed trunk with tools.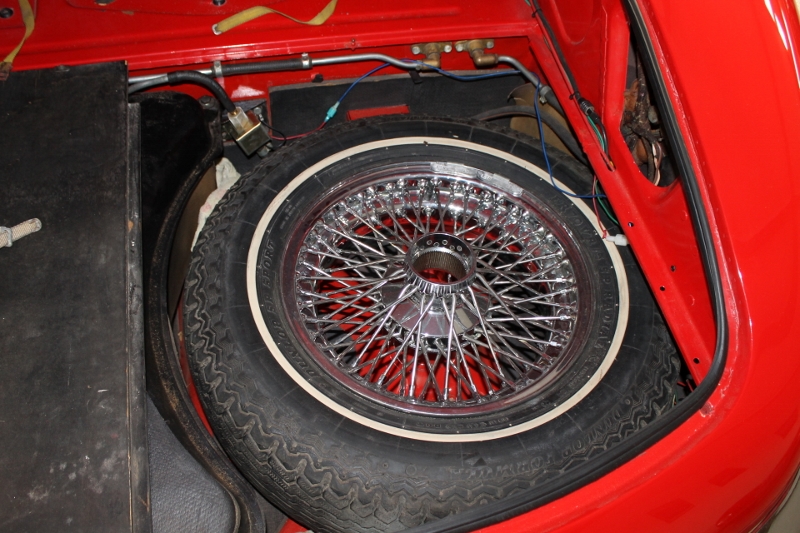 .
Clean inner sheetmetal and wire wheel spare.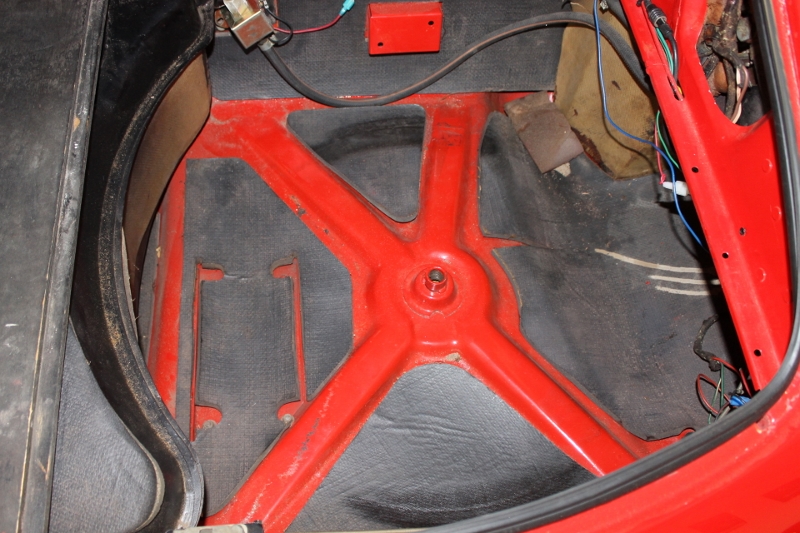 .
Clean all the way down to the bottom!  It's a nice, solid car.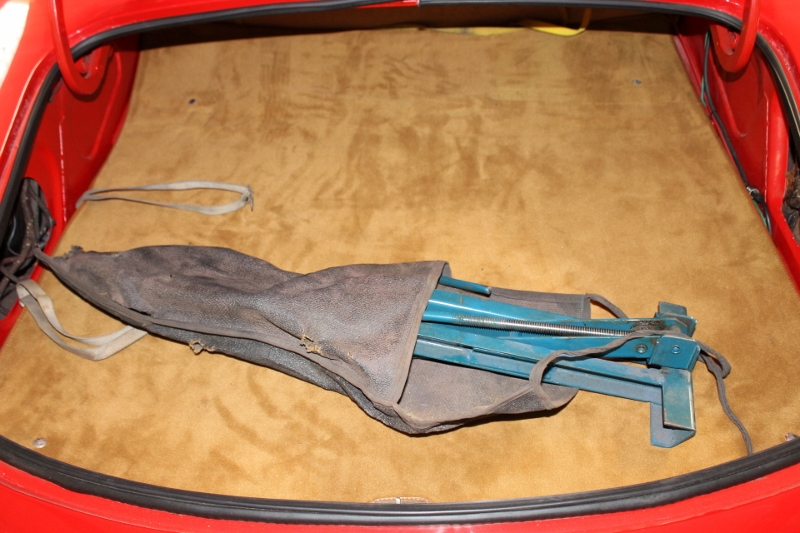 .
Jack and handle.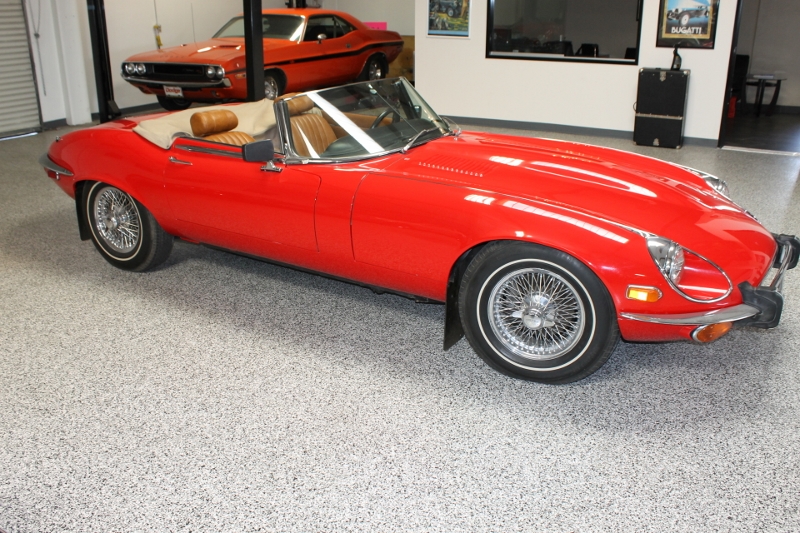 .
A stunning, rare and desirable car – a V-12, open two seater Jaguar!