Pebble Beach had an American dream car class, with some amazing 1 of 1 creations from the 1960's.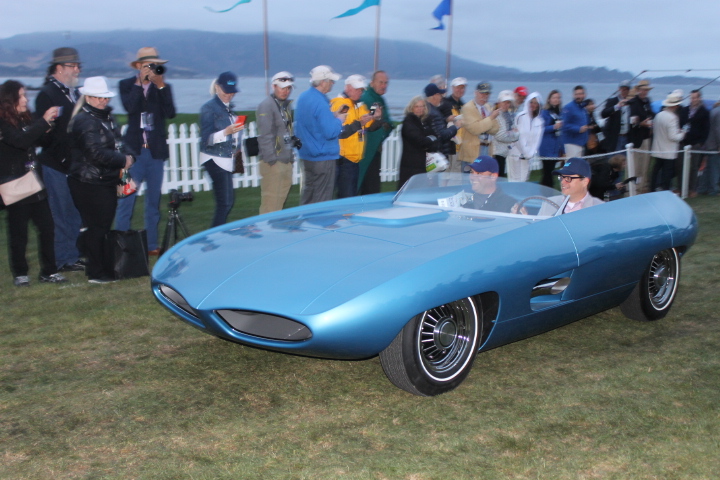 .
Here's my favorite, as well as the first in class winner – the Pontiac based 1965 Pontiac Vivant Herb Adams Roadster.  Herb Adams was a Pontiac engineer,  and he borrowed liberally from the Pontiac Parts Bin.  I have to admit I never thought I would see a set of 8-lug Pontiac wheels roll across the lawn at Pebble!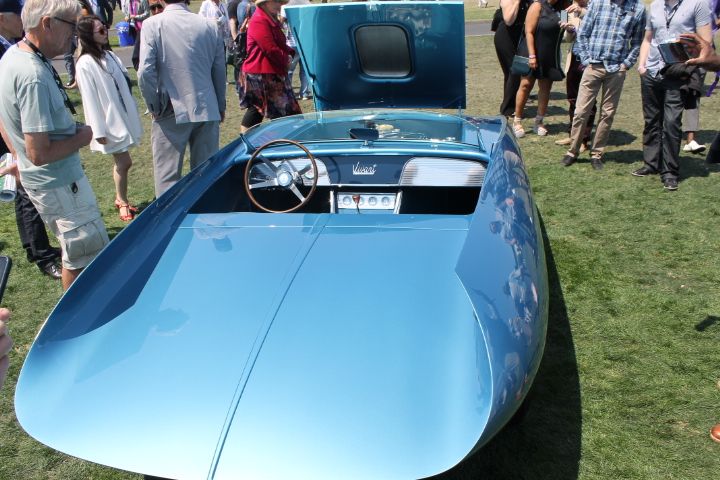 .
Here's a shot of the rear curved fins, inspired by the Alfa Romeo "BAT" cars.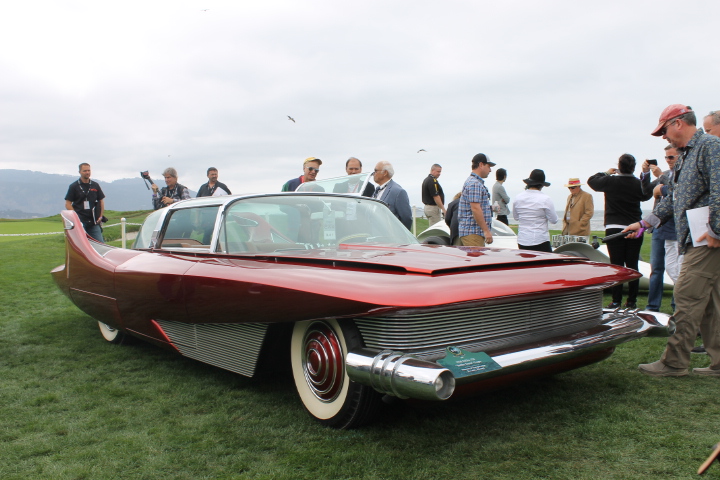 .
the 1960 DiDia 150 "Bobby Darin" coupe.   George Jetson, where are you?  This car was just astonishing.
The DiDia is the epitome of the space-race era. I love it!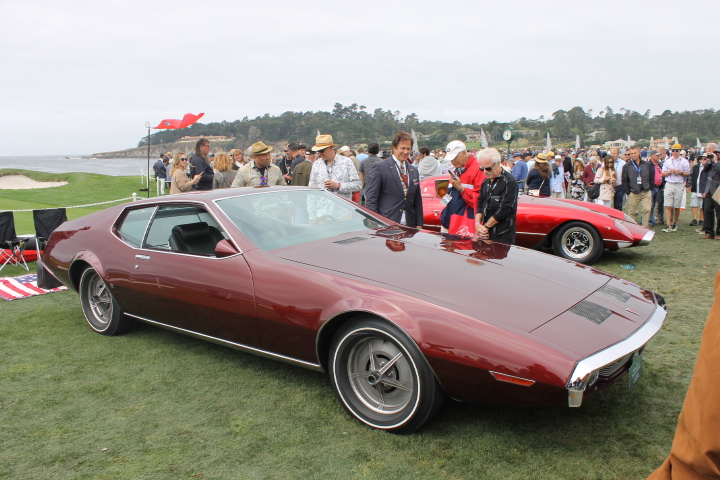 .
1969 Farago CF 428 Carrozzeria Coggiola Coupe. This was built using Pontiac mechanicals, and what look like Pontiac Grand prix interior components. John Z. Delorean used it to show GM what an Italian designed Pontiac could be. Interesing details include firestone tires with filleted inner edges that match the wheels.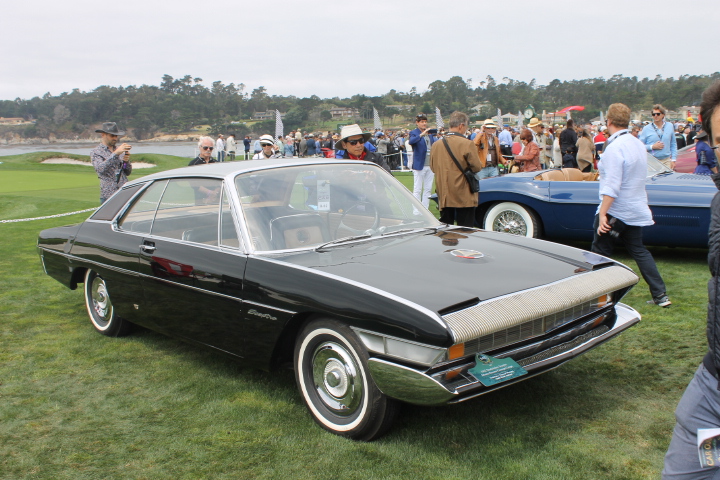 .
1962 Studebaker Sceptre Sibona-Basano Concept Coupe.  An amazing Brooks Stevens design, built by Sibona-Basano in Italy. That electric razor looking deal at the leading edge is actually a prototype full width headlamp by sylvania. Amazing stuff!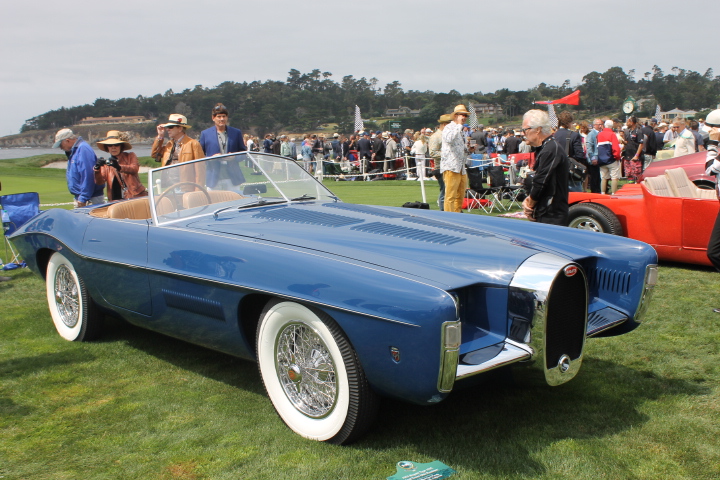 .
1965 Bugatti Type 101C Virgil Exner Ghia Roadster.  Based on the last postwar Bugatti Chassis, the type 101.  Shown at the 1965 Turin motor show.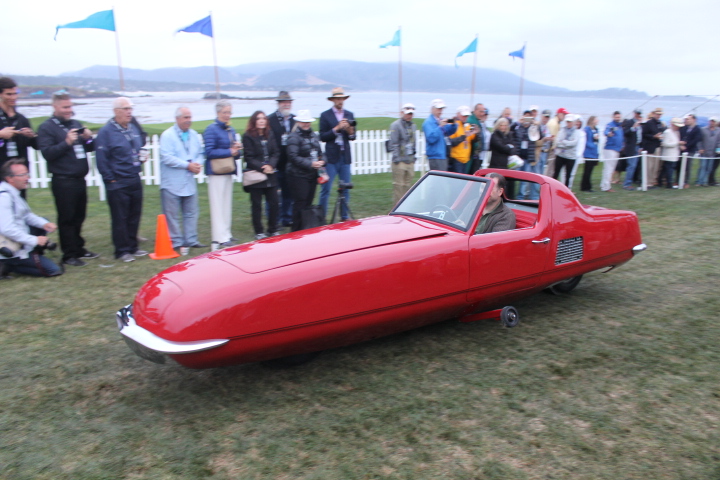 The 1967 Gyro-X Alex Tremulis Prototype.  Look closely and you'll see this car has only 2 wheels – it's gyroscopically balanced, although once the gyroscope is powered down, it needs those little outrigger rollers you can see amidships.  And, you can see from this picture, it actually drove on the field without any help!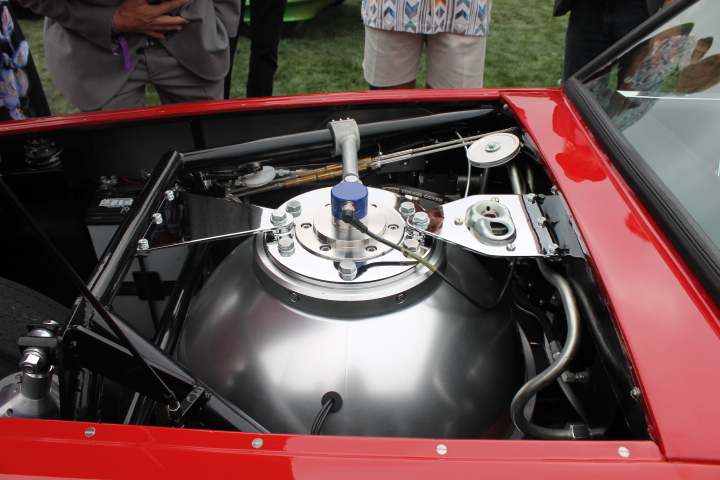 .
Here's the source of all that Gyroscopic stability, the Gyroscope itself!  The engine is hidden in the back of the car.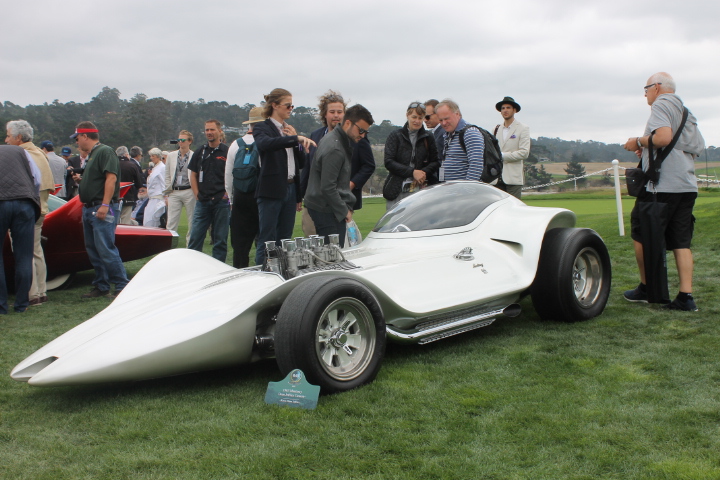 1963 Manta Ray Dean Jeffries Custom – this is based on a  pre-war Maserati grand prix chassis, and fabricated IN ALUMINUM NOT FIBERGLASS! using welded tubes for body support, and a custom made plexiglass bubble.  It won the Oakland Roadster show "tournament of fame" grand prize in 1964, and it used Ford smallblock power.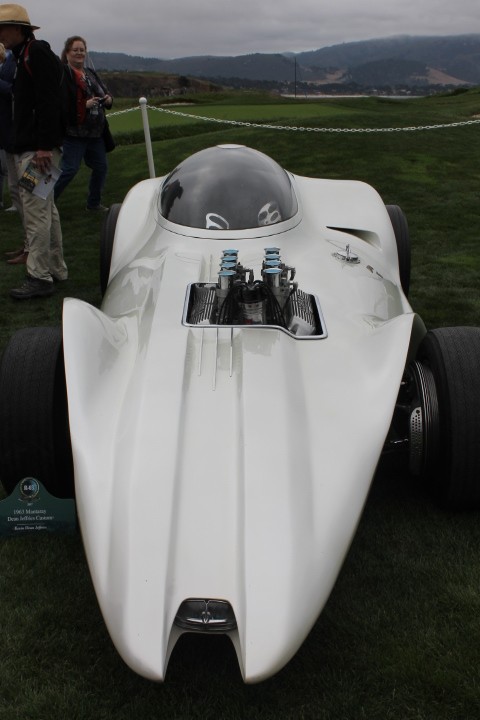 Mind boggling!  Note the Asymmetry, with the engine off to the left of the car and the driver bubble and main body lines to the right of the car, similar to the Indy Roadsters of that era.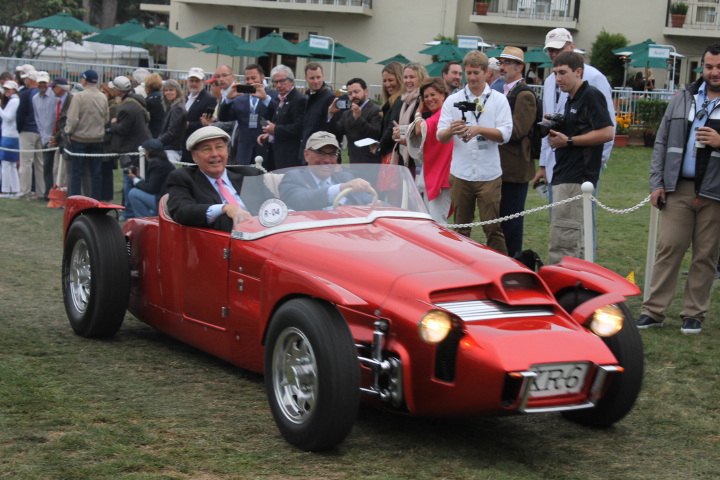 .
Another asymetrical marvel,  the 1963 XR-6 Tex Smith Roadster- with mopar slant-six power – the engine nicknamed the "leaning tower of power"!  This car won the Grand National Roadster show "Most Beautiful Roadster".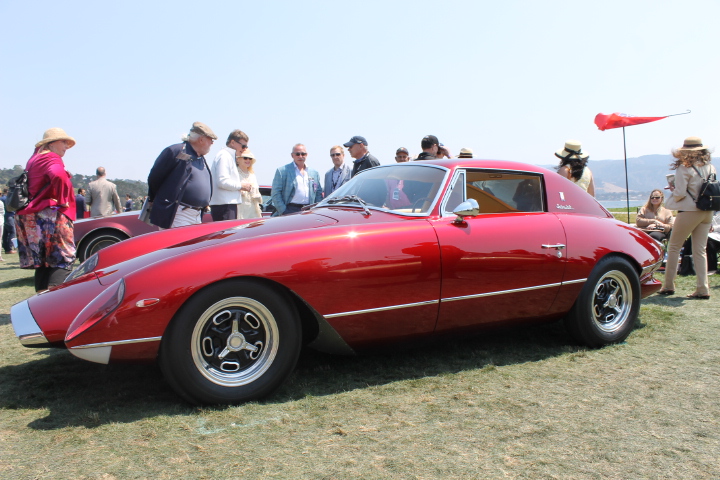 1966 Bosley Mark II Interstate Coupe.  One-off custom using Corvette underpinnings.  Love those wheels!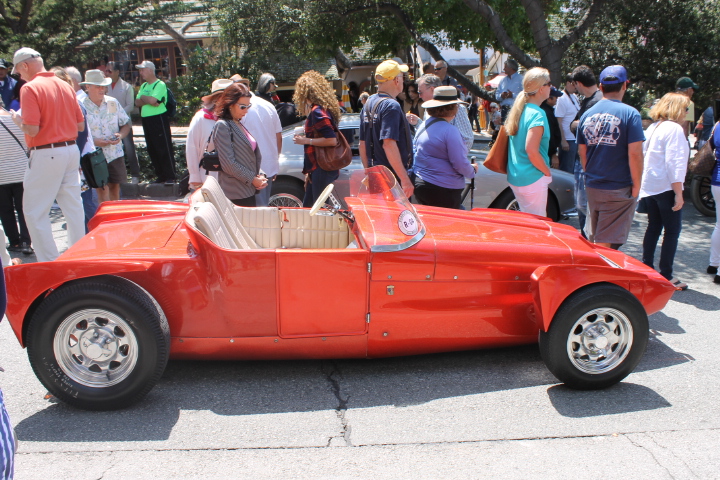 .
there's a side View of the Tex Smith XR-6, wearing its original Heavy Metalflake paint. You don't see enough metalflake paint these days, I'm not talking about light metallic, I'm talking about the paint can half full of paint and half full of diamond dust or whatever they use to make it sparkle! Awesome!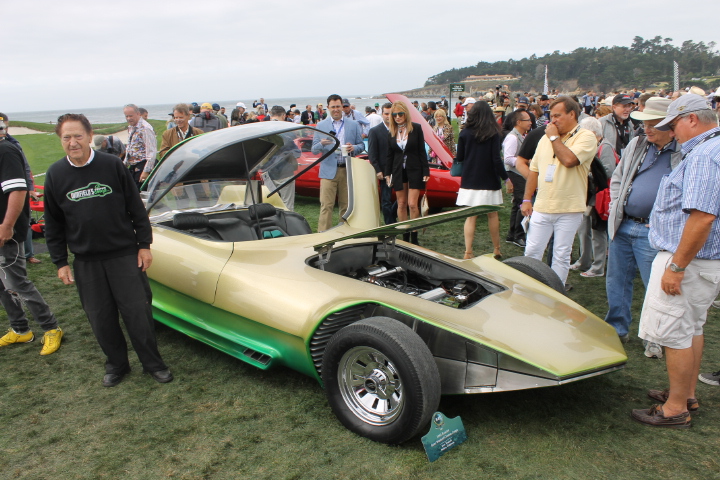 1964 Gene Winfield Reactor custom Coupe – with Gene Winfield himself standing in front of it!  An astonishing creation using a Citroen DS chassis, Corvair engine,  and remote control everything!  It was used in Star Trek – there's a photo of the original captain Kirk by the car, and Bewitched and Batman!
https://www.youtube.com/watch?v=NXcjuwpW-CE