2017 is the first year in the history of the concours that post-war cars were more numerous on the field than pre-war cars.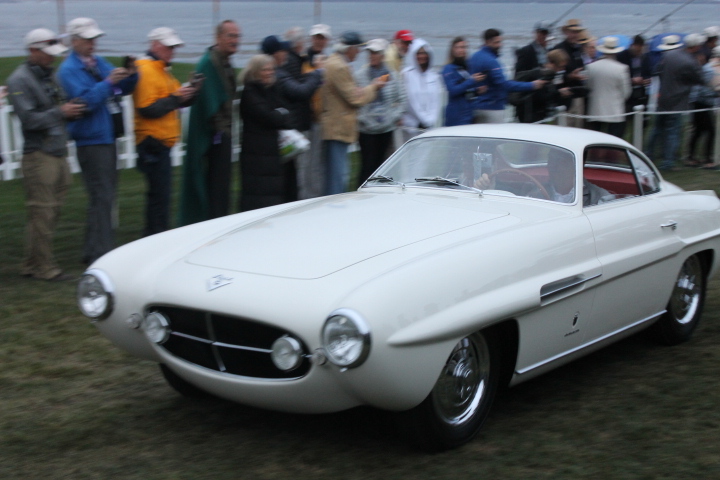 1953 Fiat 8V Ghia Supersonic – a very spectacular design,  purchased new by Dutch Darrin and sold to Briggs Cunningham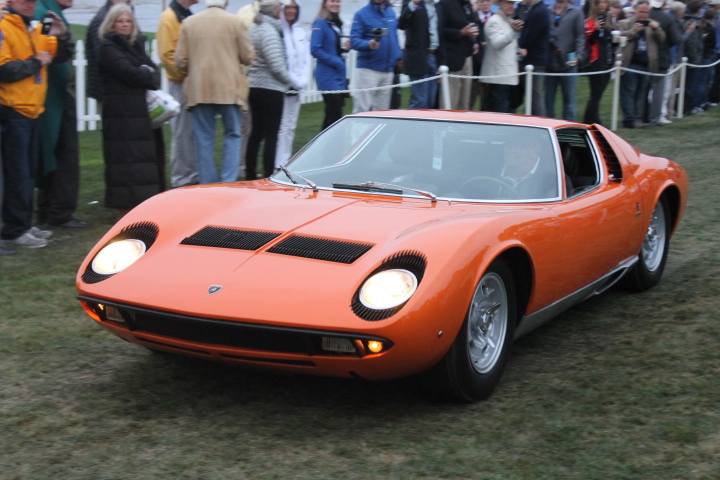 1969 Lamborghini Miura P400 S Bertone Coupe.  With original paint and interior in preservation class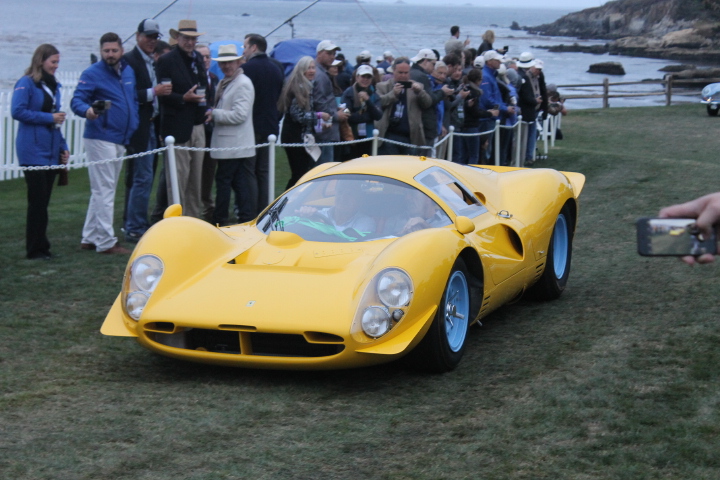 1967 Ferrari 412P Competizione. Restored as raced.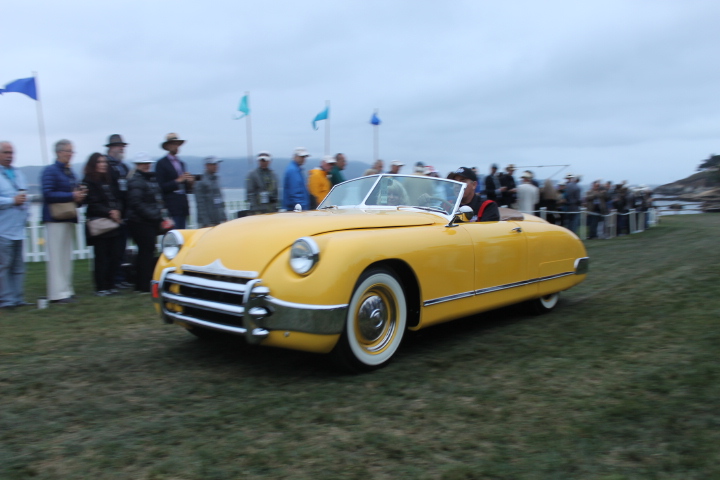 the 1949 Kurtis Sports Car – the original 2 seater from Kurtis.  Kurtis later sold the design to Earl "Madman" Muntz, who added a rear seat and made some other design changes.  So, if it looks to you like a Muntz Jet, you're right!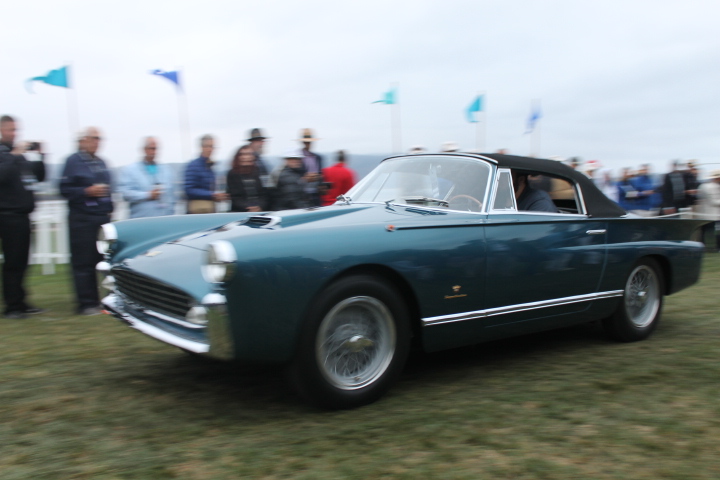 1956 Ferrari 250 GT Boano Cabriolet – note the fins!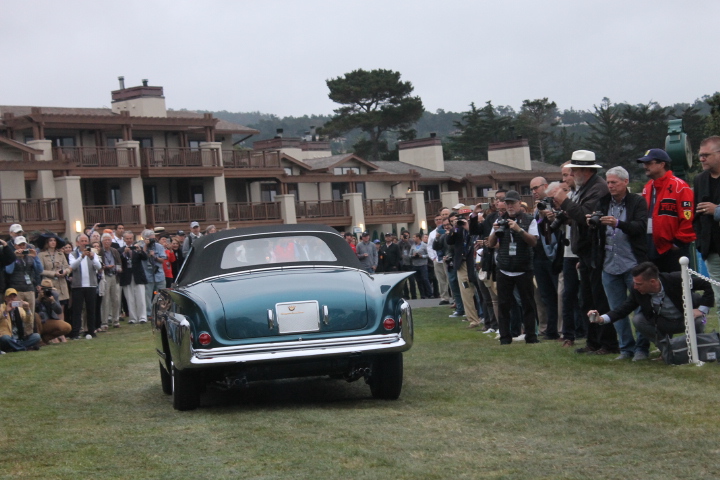 Even the Italians got the fin fever!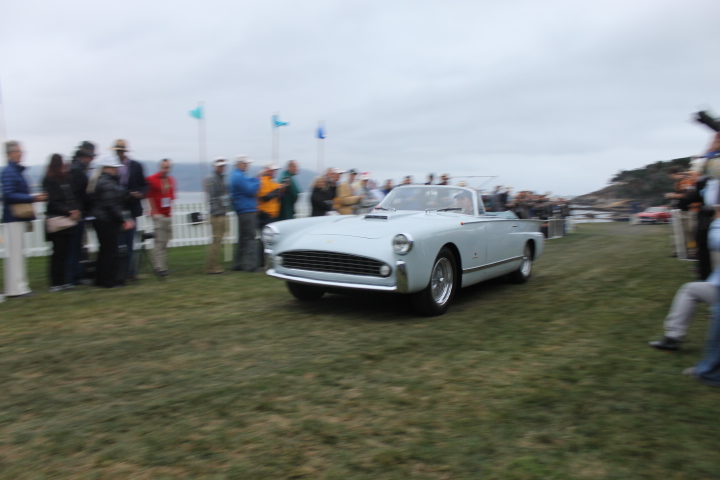 Here's the Ferarri 410 Superamerica Cabriolet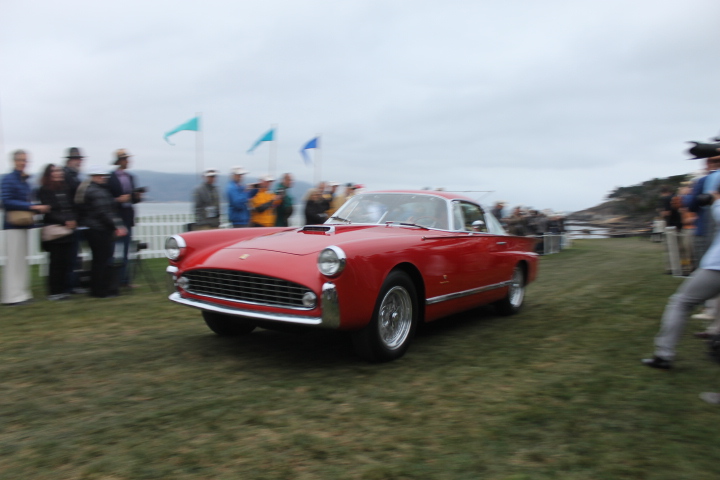 and the Ferrari 410 Superamerica Coupe.  All presented by the same collection, rolling on the field 1-2-3 !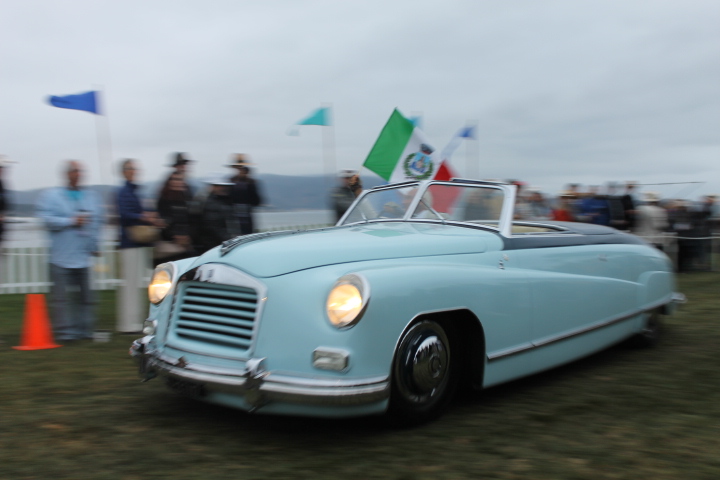 1948 Isotta Fraschini Tipo 8C Monterosa Boneschi Cabriolet. One of the last of the 3 postwar Isotta-Fraschini's built. There were 2 of the 3 on the field. That's why Pebble Beach is so amazing !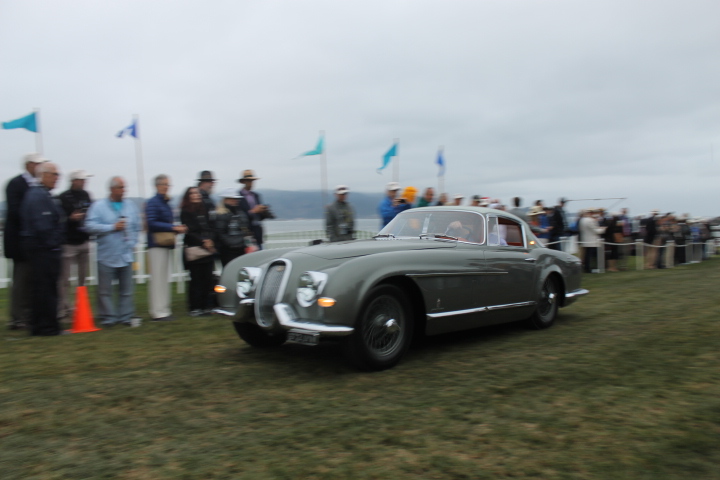 Wow!  a 1954 Jaguar XK120 SE Pinin Farina Coupe.  Exhibited at the 1955 Turin Motor show.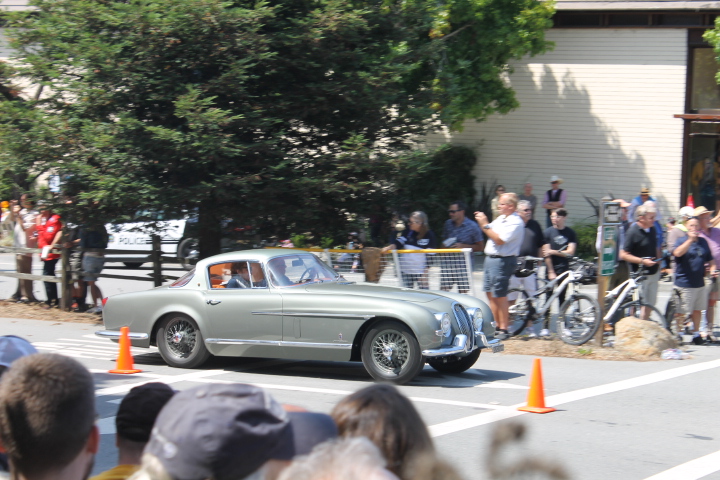 Here it is again at the tour.  It's rare to see a custom bodied Jaguar, and this one really got me!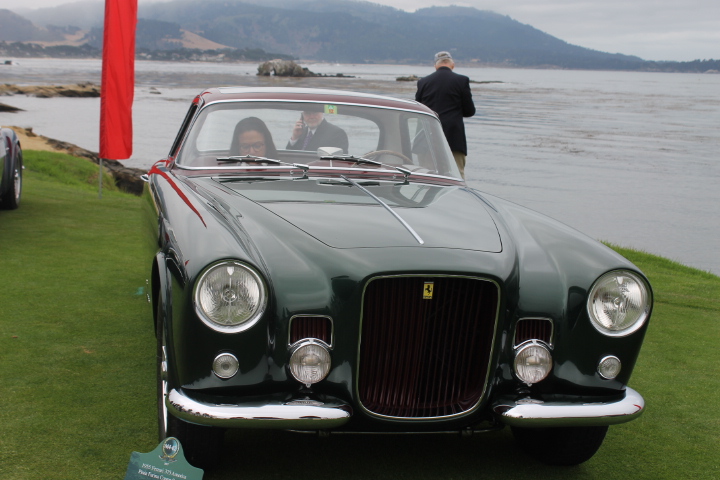 1955 Ferrari 375 America Pinin Farina Coupe Speciale – owned originally by Fiat Boss Agnelli.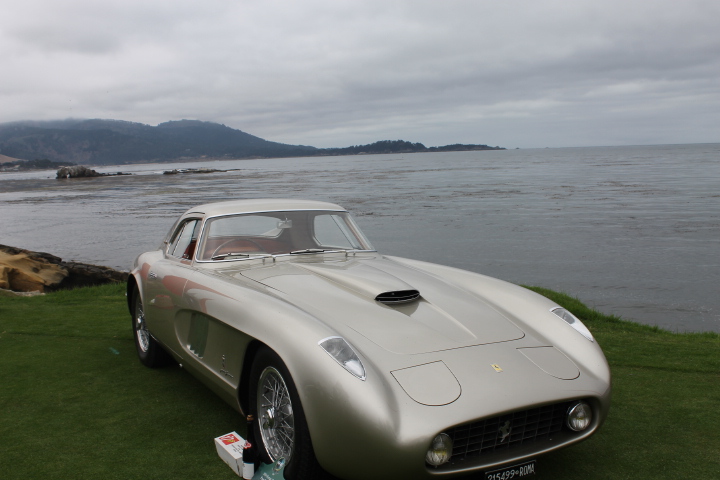 1954 Ferrari 375 MM Pinin Farina Berlinetta – the "Bergman Coupe"  named for  actress Ingrid Bergman who was married to the buyer, Roberto Rossellini.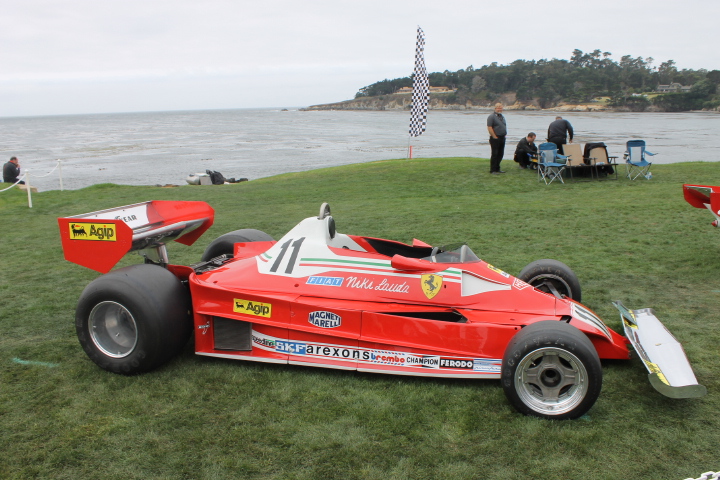 1977 Ferrari 312 T2 F1 Grand Prix car. Driven by Niki Lauda in his second championship season.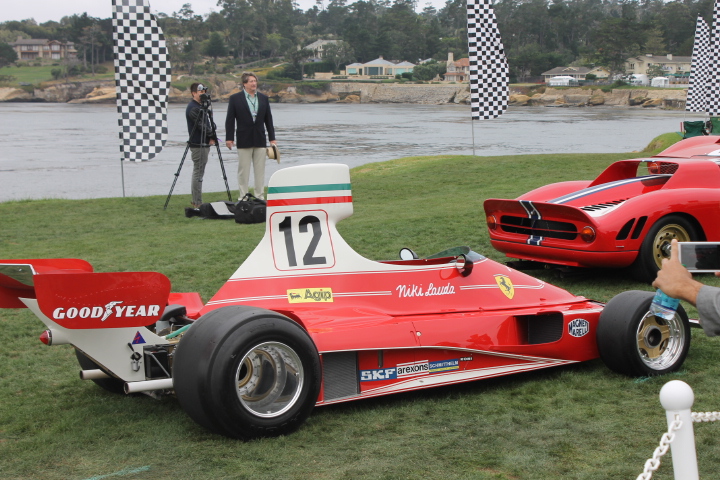 1975 Ferrari 312 T F1 Grand Prix car.  Driven by Niki Lauda and Clay Regazzoni.