Pebble Beach Concours is the epitome of the best – doing things right – looking sharp – being sharp!  And to that end, let's look at some of the people who embody the sharp dressed concours entrant!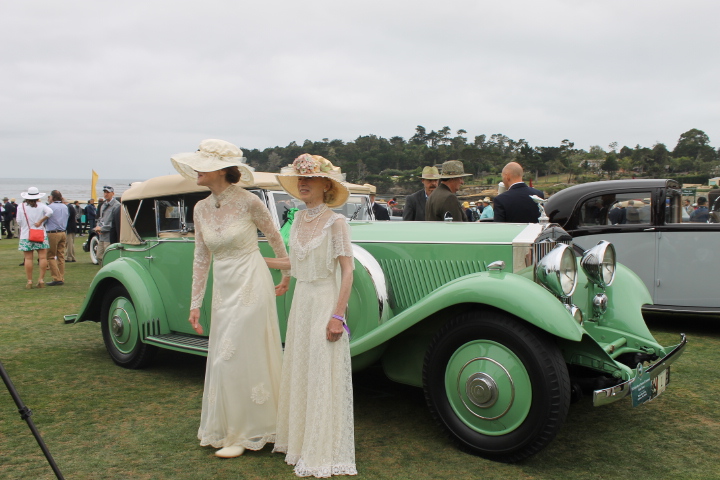 .
Beautiful era-appropriate dresses in front of a beautiful Rolls-Royce!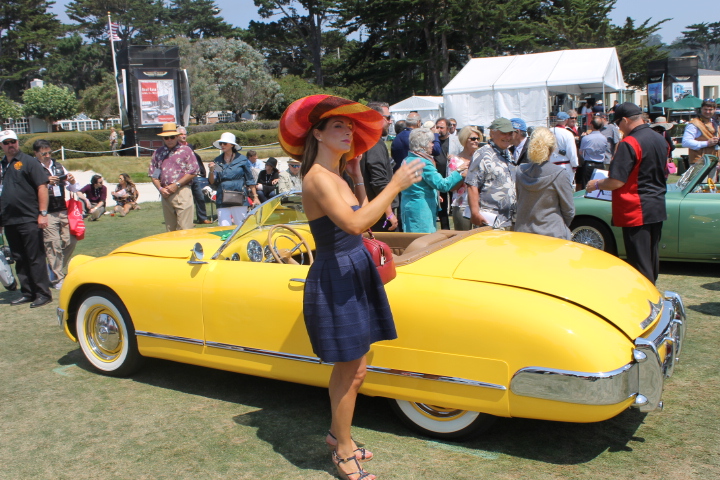 .
a Great Hat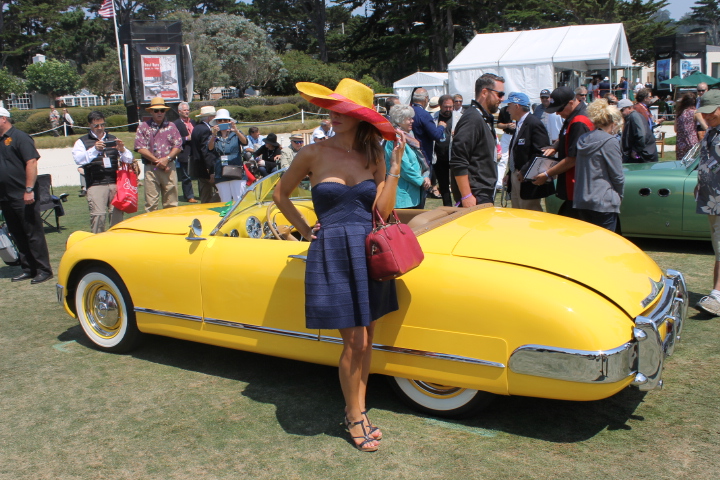 .
The Hat matches the car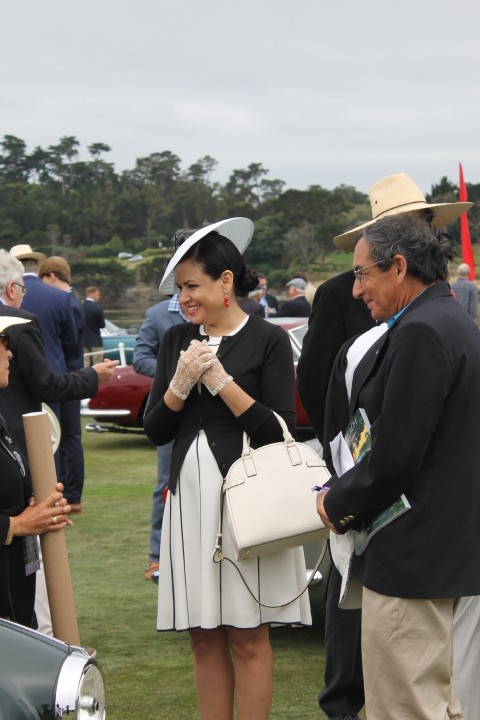 .
Stepping right out of  a photo from one of the original French Concours d'Elegance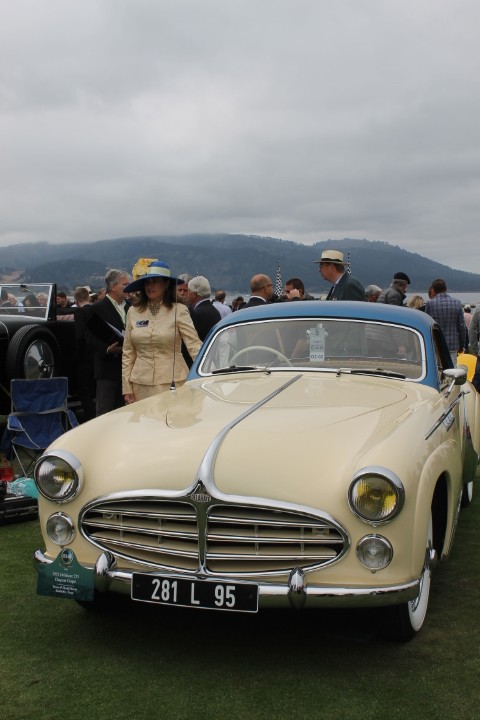 The lady's outfit matches her car!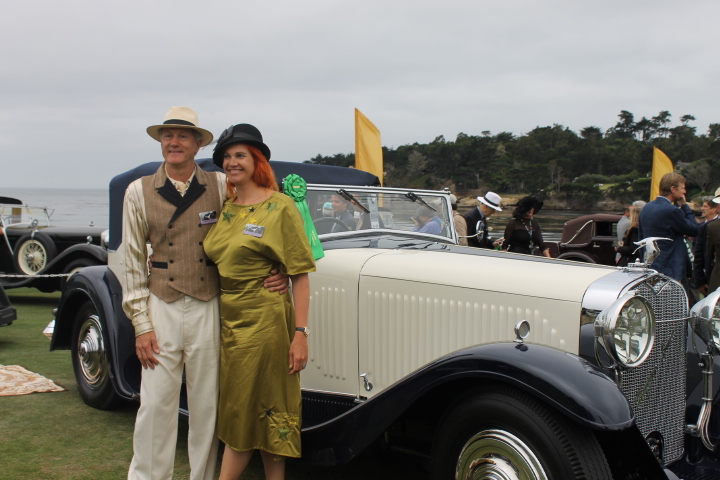 .
Looking the part with their Hispano Suiza!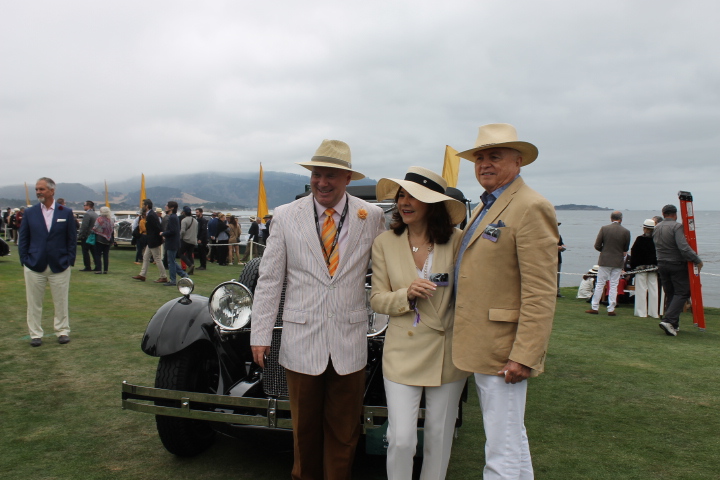 .
The Delage Owners and Friends looking sharp!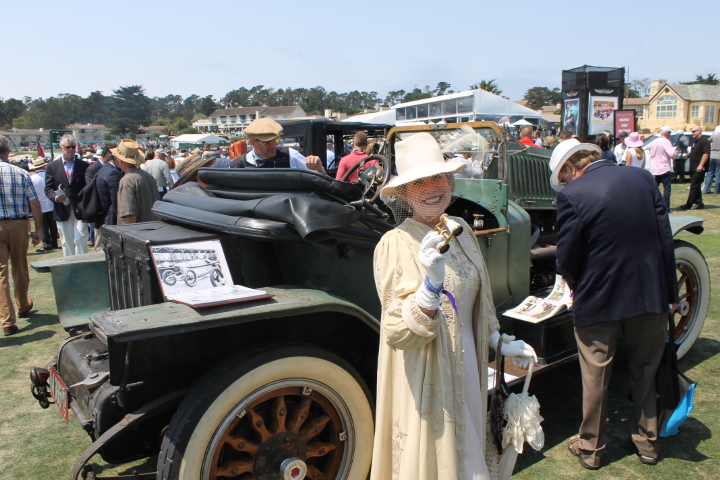 .
The 1915 Outfit looked  great,  and went with her 1915 Packard.  The piece d'resistance  was the mother of pearl inlaid opera glasses !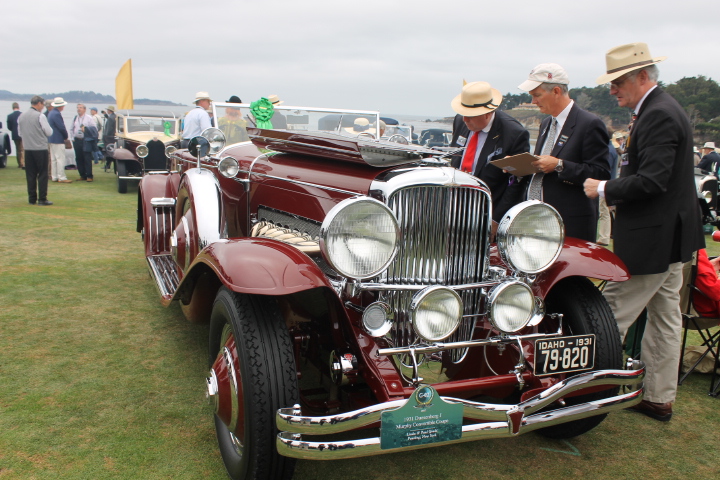 .
Even the Judges get suited up for the occasion!